Thai R&B Artist D Gerrard Wows Fans at ESPL & Warner Music's MuGa Arena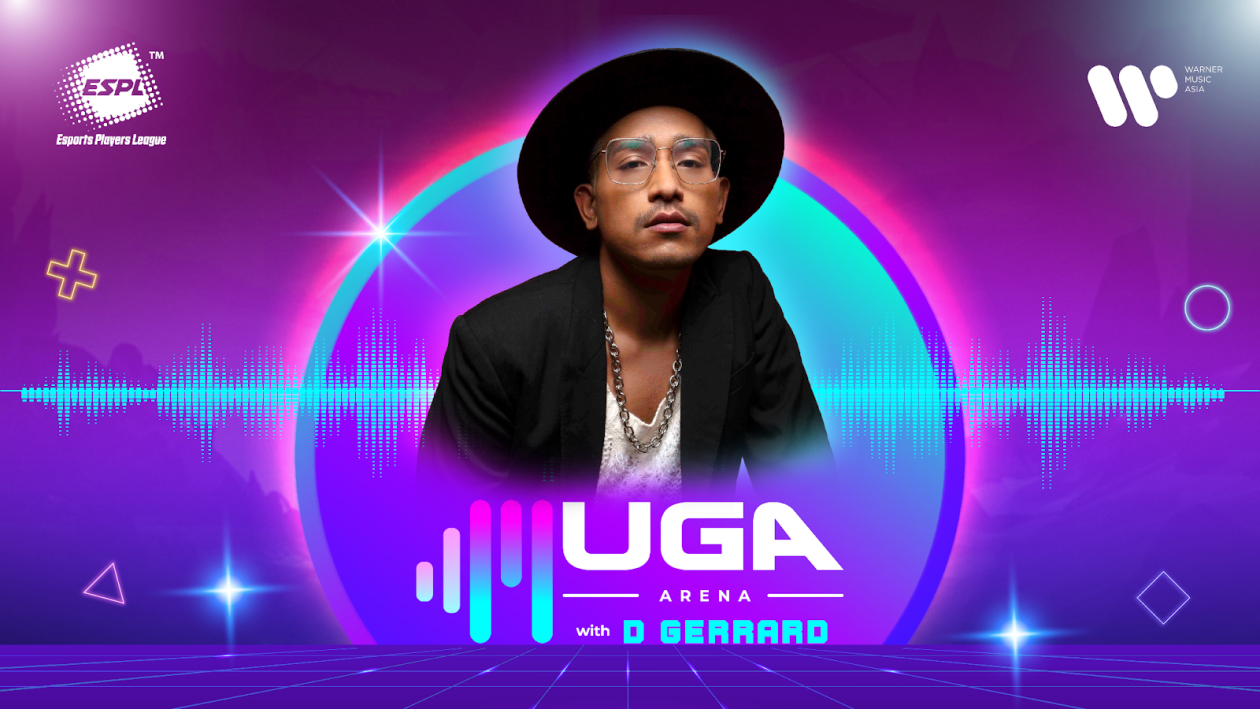 Reading Time:
3
minutes
Esports Players League (ESPL) and Warner Music Thailand are pleased to share that the inaugural Music Gaming (MuGa) Arena Online Valorant Tournament, jointly hosted with Thai R&B singer & songwriter D Gerrard, has ended on a high note. The tournament concluded with an exclusive meet-and-greet event that has enabled players from the top 8 teams to meet with the artist.
MuGa Arena is a partnership between ESPL and Warner Music Thailand to produce engagement between music artists and music fans. The MuGa Arena Online Valorant Tournament with D Gerrard marks the first step of what would hopefully be the start of a new fan engagement experience where gaming meets music. MuGa Arena tournaments largely take place online, and will allow fans to go from consuming their favourite artists' music and gaming content, to being a part of their gaming experience.
MuGa Arena Online Valorant Tournament
The MuGa Arena Online Valorant Tournament was launched in October 2022 to bring D Gerrard closer to his fans, creating authentic engagement combined with the power of esports. It featured a thrilling online Valorant tournament with 16 teams of 5, all battling to win exclusive merchandise, D Gerrard autographed memorabilia, and the opportunity to meet with the artist.
The tournament began its elimination rounds on the 7th and 8th of January 2023, before concluding on 25th February 2023 during the final showdown. Team Old Bois Club came out victorious against Team No Need Lineup and won the chance to play the ultimate showmatch with D Gerrard and his all-star team virtually on the same day.
D Gerrard Meet-and-Greet
D Gerrard, whose videos have gained over 500 million views on YouTube, made a live appearance at Warner Music Thailand headquarters to celebrate the conclusion of MuGa Arena's first-ever tournament and to meet players from the top 8 teams. D Gerrard staged a live acoustic performance of hit songs – "Galaxy", "Luxury", and "Isekai". His new song, currently untitled, was given an exclusive preview to fans during the meet-and-greet, as the unreleased track charted the artist's history and passion for video games.
During a fan Q&A session, D Gerrard was asked on the similarities between music and gaming and what drew him to be the first MuGa Arena featured artist, to which he answered, "Cause they both are everywhere and both have a huge influence on my life!"
"Working with ESPL to bring MUGA to life has been a rewarding and educational experience. Being in the music business it's refreshing to see what experts in other related fields are doing, and ESPL's knowledge and experience in gaming and running tournaments brought MUGA to another level. It was a great joy to see D Gerrard enjoy his passion for music and gaming in the same event," says Rafiq Ridzwan, Head of Domestic Marketing at Warner Music Thailand.
D Gerrard was joined by Ivy Fung, General Manager at ESPL in the prize giving ceremony to officially present tournament players with prizes consisting of D Gerrard-autographed baseball caps, ESPL merchandise and gaming peripherals.
Synergistic Opportunities
Earlier last year, Deloitte shared that an increasing number of younger gamers are finding music to be a big part of their gaming experience.1 Deloitte's Digital Media Trends fall pulse survey pointed out 42% of Gen Z gamers reported that they "listen to other music while gaming", and 34% "hear music in a game and then look it up online to stream or buy". Further data revealed a strong relationship between Gen Z gamers and the music that they experience while gaming. This suggests opportunities for enhanced engagement through stronger partnerships between music and gaming companies, and for more seamless integration between their products.
"ESPL is very excited and pleased to be able to work with Warner Music Thailand and D Gerrard to bring music and gaming together for the communities involved. We are looking forward to more future collaborations to deliver this immersive experience to artists, fans, gamers and the masses alike," said Fung.
Virtus.pro is disbanding PUBG MOBILE roster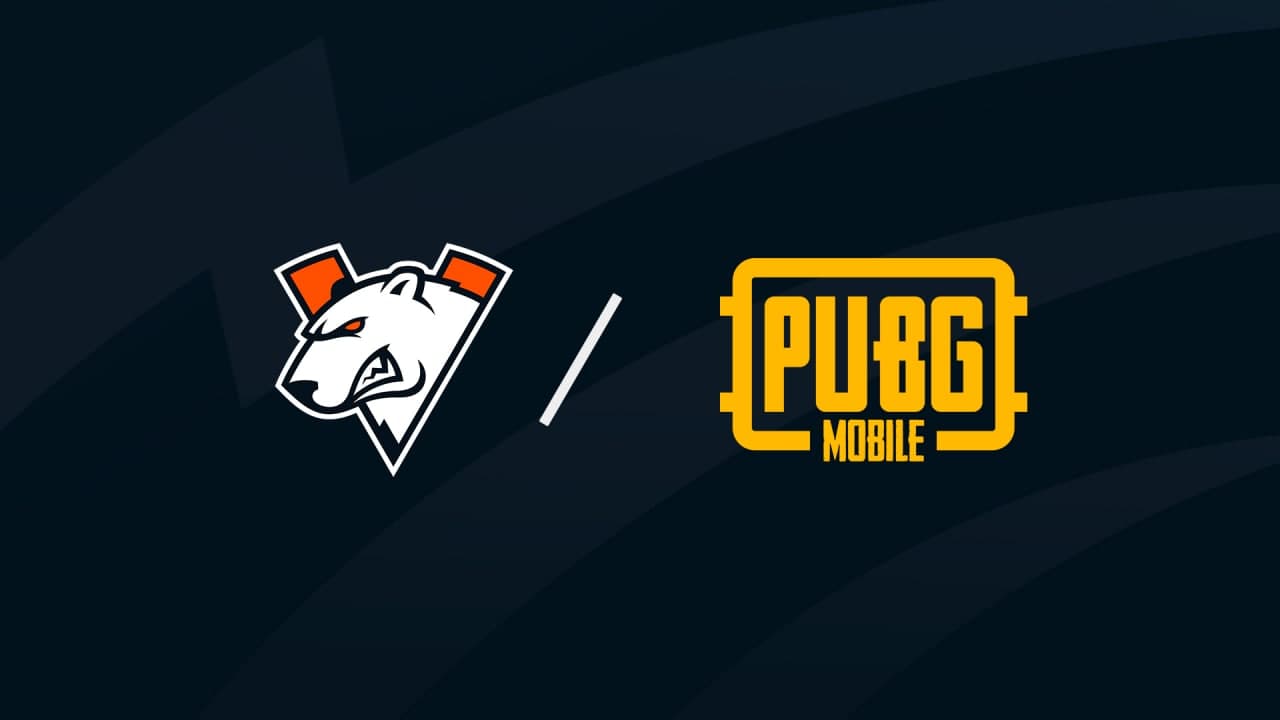 Reading Time:
< 1
minute
Virtus.pro says goodbye to the roster that represented the club in PUBG MOBILE. Players leave the club by mutual agreement and become free agents. We express our gratitude to Aleksey "Purp1e" Asanov, Monlam "OFHAZE" Tsydypov, Nelik "Folly" Prodan, Maxim "SINGLE" Starovetsky and coach Cristian-Roman "Kompot_trash" Corbu for their professionalism and dedication, and also wish them best of luck in their future careers.
In the two years since the signing of the first PUBG MOBILE roster, our club has gained significant experience in competitive mobile gaming, which should help us further develop this promising area. The club retains a slot in Europe, but we are also considering options with different squads in other regions. Stay tuned for more announcements!
Esports Championships Amplifies the Excitement of Highly Anticipated European Games in Poland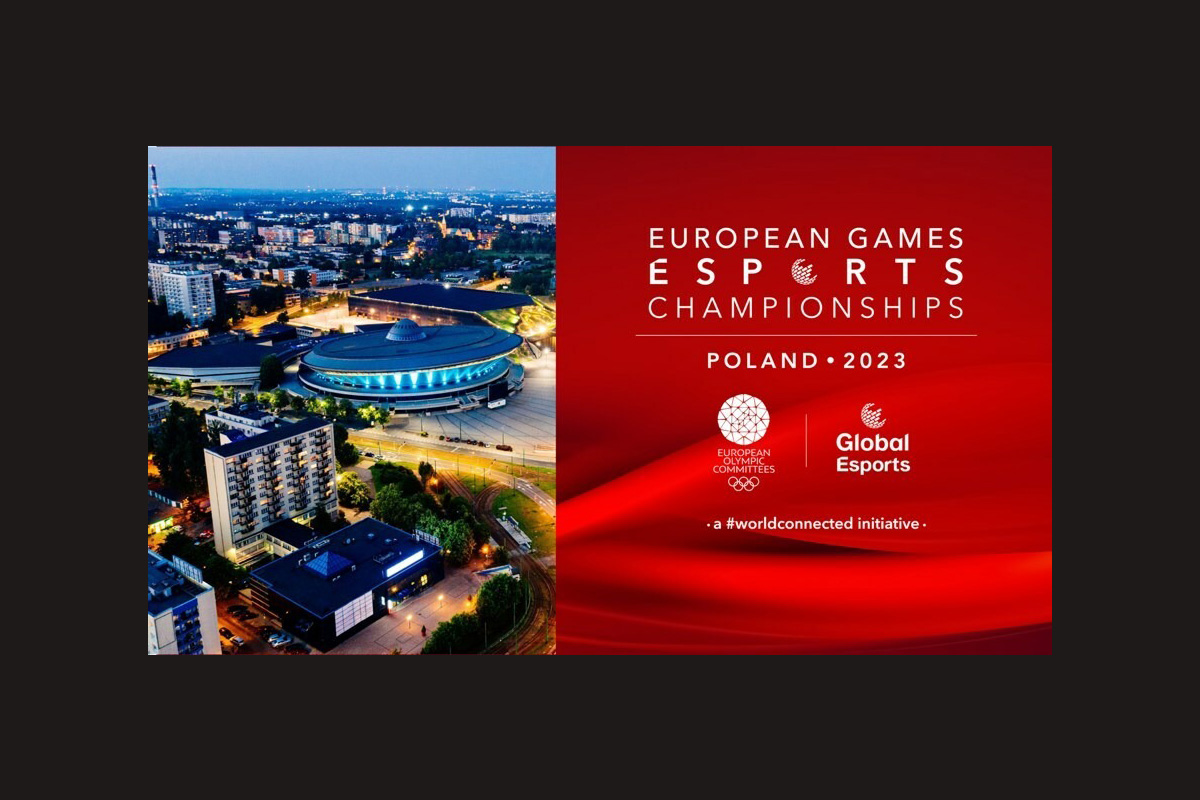 Reading Time:
2
minutes
The inaugural European Games Esports Championships (#EGE23) will welcome esports athletes and teams from across Europe to compete in two top esports titles – eFootball 2023 and Rocket League, this June.
The esports athletes will compete in parallel with the 7000 athletes representing 48 countries at the third edition of the European Games in Kraków and the Małopolska region of Poland. #EGE23 will add a whole new dimension of competition and entertainment to this grand sporting fiesta.
The Global Esports Federation and the European Olympic Committees confirmed that #EGE23 will run from June 30 to July 2. The International Congress Centre (MCK) in Katowice will become the epicentre of digital competition and is set to be a landmark event in the region's sporting calendar.
The Open and Women Categories for eFootball 2023 and Open Category for Rocket League at #EGE23 will allow esports athletes from across the continent to compete for national glory.
Commenting on the groundbreaking nature of #EGE23, Aurelia Ruetsch, GEF Board Member and Chair of the EGE23 Coordination Commission, said: "The European Games Esports Championships represents a pioneering moment for esports in Europe. Having been part of the team at the inaugural European Games Baku 2015, I am thrilled to see another first with the EOC as we convene top-level esports competitions alongside traditional sports, celebrating youth culture in the heart of Europe."
"We are delighted to see esports in this prestigious event – the European Games. The #EGE23 is a significant milestone in the development of esports in Europe. It's a joyful celebration of youth, esports, and sport all together," Chris Chan, President of the GEF, said.
In addition to the esports competitions, the #EGE23 will feature the GEFestival – a celebration of esports' inclusive culture, games, music and entertainment – and GEFcon, a global convention of thought leaders and idea creators in business, esports, sport and technology on an international stage for sharing and learning.
"The Esports Championships is an extraordinary addition to the European Games lineup and underscores the progressive vision of the diversity and inclusivity of the sports world, highlighting the common ground they share in terms of dedication, strategy, and the pursuit of excellence. We are delighted to collaborate with the Global Esports Federation on the first of many planned initiatives," Spyros Capralos, President of EOC, said.
Hasan Arat, Chair of the EOC Coordination Commission for the European Games 2023, said: "The EOC is delighted to have partnered with the Global Esports Federation to host the Esports Championships in Katowice this summer.
"Esports is hugely popular worldwide, especially among the younger generation, and as the European Games continues to look for ways to innovate and attract a younger audience, this is a significant step.
"The International Congress Center in Katowice will be the perfect venue for the competition, and I know that it will be a memorable occasion for all the esports athletes taking part."
GGTech Entertainment Acquires NUEL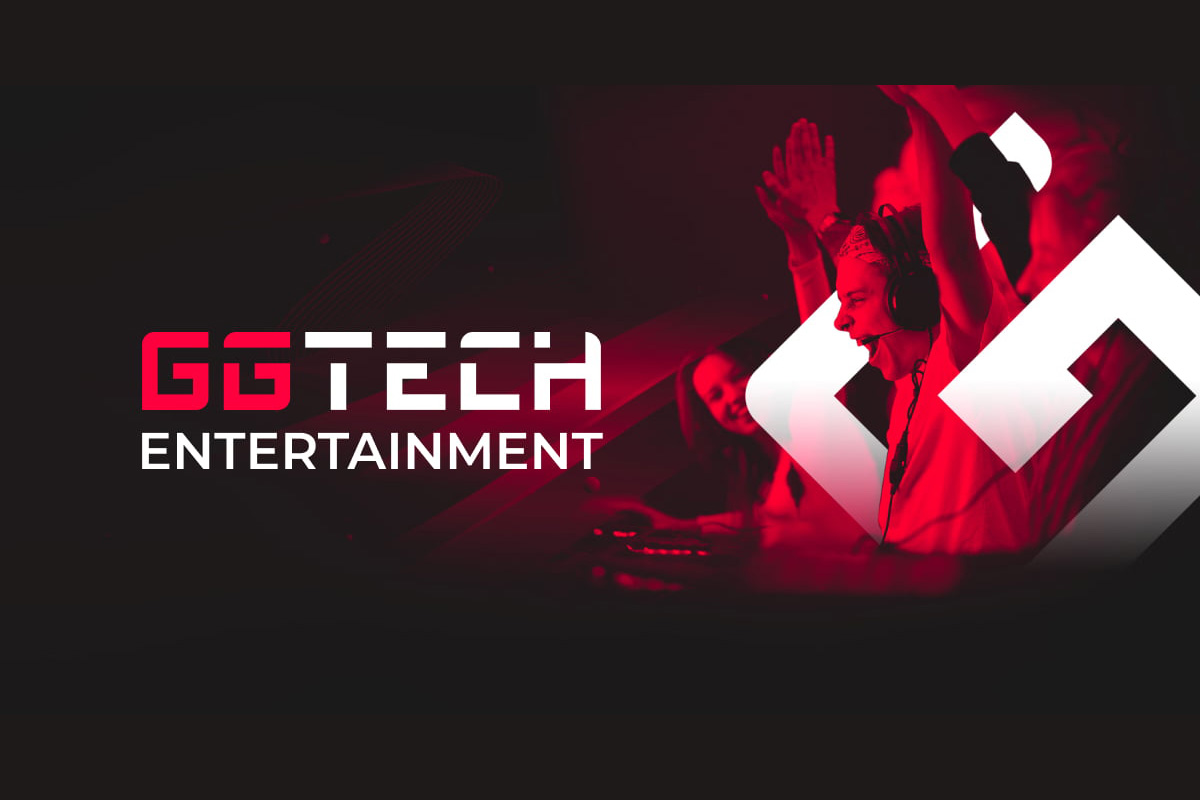 Reading Time:
3
minutes
NUEL, the UK and Ireland organiser of Amazon UNIVERSITY Esports, has been acquired by GGTech Entertainment, a leading esports company. The strategic acquisition will see NUEL become the office for GGTech's operations in the UK & Ireland, increasing its core activities in university esports as well as planning and delivering an array of grassroots esports and gaming activities.
NUEL will continue operating under its name but with an increased focus on player-facing brands associated with each project – for example UNIVERSITY Esports. The senior leadership at NUEL will also remain with the company, with founder Josh Williams leading GGTech's global UNIVERSITY Esports programme. David Jackson will continue as Managing Director of NUEL and Peter Cole will continue as Head of Product.
A board of directors has been created which will oversee NUEL's operations – this board will include GGTech senior management as well as Josh Williams and David Jackson.
NUEL now has direct access to the resources and expertise of GGTech, which has experience of delivering top-tier events on a global scale. As a result, the company can deliver more and better experiences for players in the region, as well as offer more opportunities for early career professionals trying to make their way in the industry. With a solid track record of delivering grassroots esports activities, the acquisition provides NUEL with the potential to not only grow in the UK & Ireland, but also make a valuable contribution to GGTech's global activities.
NUEL and GGTech have collaborated extensively in recent years, including work on Amazon UNIVERSITY Esports in the UK and Ireland, and the Amazon UNIVERSITY Esports Masters, the marquee international university esports competition in Europe. Together, the two companies are closely aligned and share similar visions to support grassroot esports and build gaming communities.
Staff and students involved with NUEL have already had opportunities to work on GGTech's international projects – including travelling out to GGTech's facilities in Alicante to work on some of GGTech's flagship events such as the TFT Dragonlands Championship – and this move will further expand these opportunities and facilitate progression for staff and players.
José Parilla, CEO and founder of GGTech, said: "As a company, we're continuously looking for ways to develop and expand our services around the world. Partnering with NUEL enables us to not only enhance experiences for players and staff, but also share our commitment and excitement for the esports industry across the UK."
"Since we began in 2010, our mission has been to widen access to esports and create memorable experiences for players, as well as providing meaningful opportunities for people to further their careers. We have been working with GGTech for years now, they share our commitment to these goals, and I'm excited for us to embark on this new stage in our journey as part of GGTech," said NUEL founder Josh Williams.
GGTech Entertainment, based in Spain, is one of the biggest esports organisers and expanding rapidly across both EMEA and the Americas. In addition to launching and managing the global UNIVERSITY Esports project, GGTech produces Teamfight Tactics Rising Legends and Teamfight Tactics Championships, the EMEA and Global competitions of Riot Games' strategy game. GGTech is also responsible for the GAMERGY series of major gaming conventions, with recent events held in Madrid, Buenos Aires and Mexico City. It also develops Circuito Tormenta, Riot Games' main amateur competition in Spain.
First established as a student-run organisation in 2010, NUEL is the UK and Ireland organiser of Amazon UNIVERSITY Esports, a pan-European university esports competition managed globally by GGTech. Beyond university esports, NUEL recently developed and ran Rising Stars – the first official pan-European women's League of Legends tournament – and the qualifiers for the "Rest-of-EMEA" region in the Teamfight Tactics Rising Legends ecosystem. In May 2023, it ran the England/Wales/Ireland Minor event in the Northern Europe VALORANT BEACON circuit.
Last year, NUEL and GGTech announced a partnership with Confetti Institute of Creative Technologies – part of Nottingham Trent University – which saw NUEL relocate its head office to Nottingham, and hold live finals for its Winter 2022 and Spring 2023 seasons at the newly opened Confetti X esports complex.