Running Fable, a multiplayer racing strategy game, is coming to Xbox and Nintendo Switch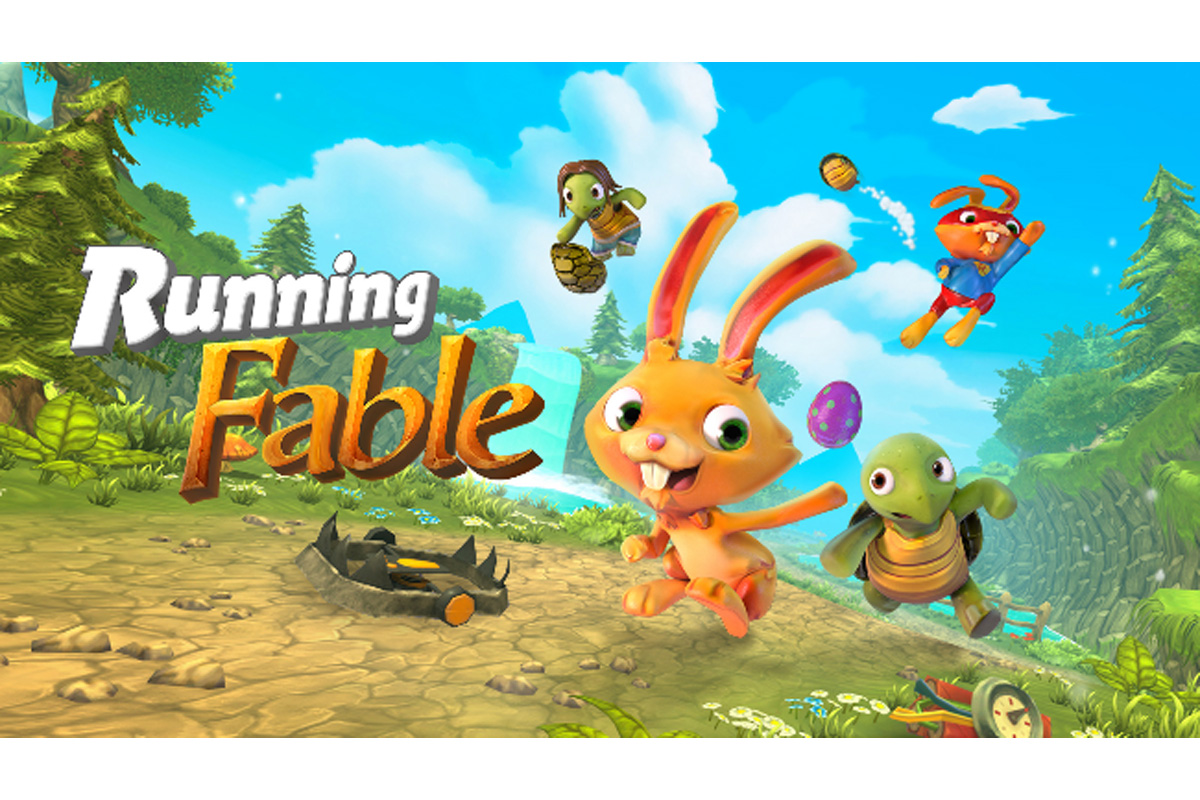 Reading Time:
2
minutes
Prepare for an adrenaline-fueled racing experience like no other. A fresh item placement mechanic in Running Fable enables the players to take the racing experience to new levels, as you can drastically change the racetrack by strategically placing obstacles and traps for your opponents. The game developers from Mexico, Seashell Studio, will soon release their thrilling online/offline multiplayer racing game for cross-platform gameplay.
Check out the Running Fable trailer:
Running Fable is a family friendly, party game for up to 10 players. Play online against other players, create a private room, or fill the empty spaces with bots  – the more, the merrier. Running Fable was released on Steam on the 4th of November 2022. Now Seashell Studio will soon launch it on Nintendo Switch, Xbox Series X|S, and Xbox One which will enable cross-platform play and enhance competition and multiplayer experience even further.
"We are delighted to announce that Running Fable has emerged from the children's fable to become multiplayer that will soon go beyond the online experience by making it cross-platform" – comments Rodrigo Cuadriello from Seashell Studio. "We hope you've warmed up because only the fiercest runners will make it to the finish line!"
Running Fable gameplay features:
Real time item placement – strategically set items and traps all over the map. The other players won't be able to see your placements until the race starts! You can choose to place a trap in the land, water, air, or even beneath a bush, drastically changing the racetrack.
Race to the trophy – Run, jump, Dodge, fly, and hare your way up to the trophy!
Trophy Points + Trap Points = Round Score – Build up your total score by reaching the goal as fast as possible, or by placing your traps cunningly. A mix of both is the key to celebrating victoriously!
Customizable characters –  Up to 40 different customization options. Each player can dress up their characters with a great variety of hats, outfits, and taunt animations, even between each round within the online lobby!
VTuber Awards 2023 Finalist List Revealed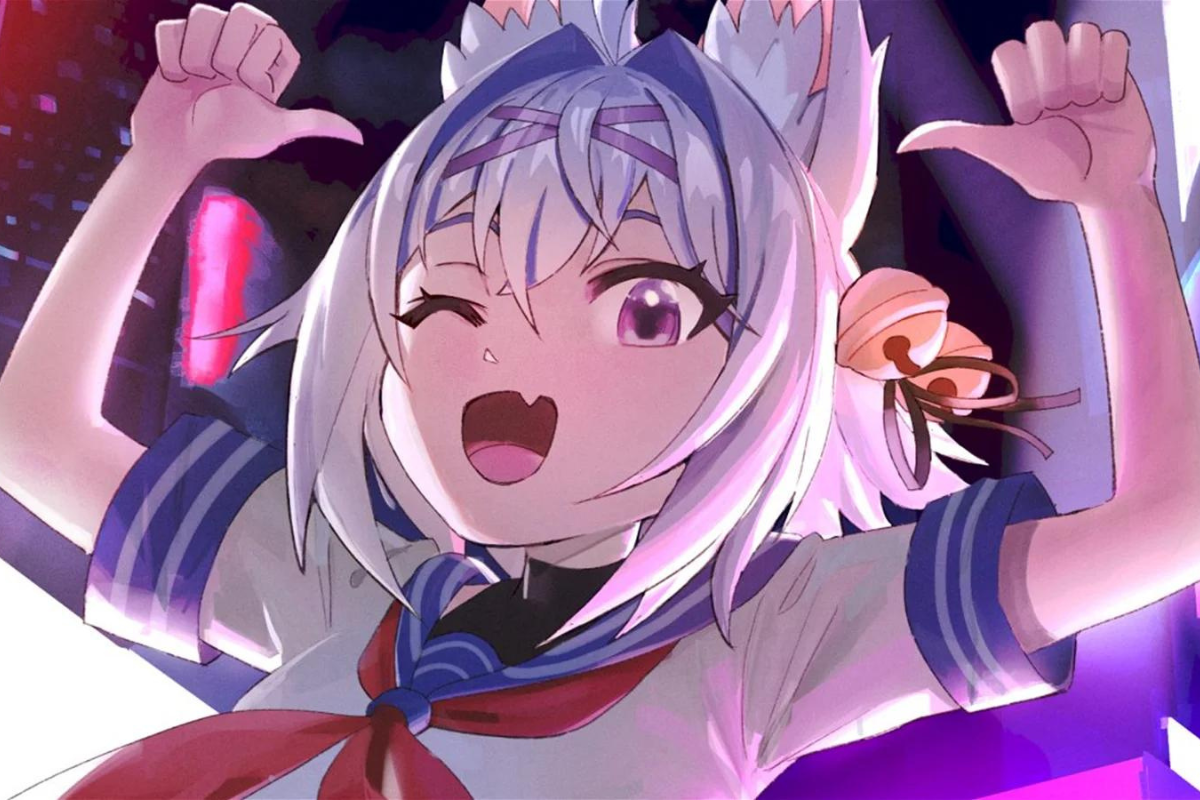 Reading Time:
2
minutes
The VTuber Awards, the prime award show celebrating VTubing culture and community worldwide, is excited to present the finalists of this year's event. The shortlist was carefully put together based on over 30,000 submissions to ensure that every submission was considered. Any VTuber, regardless of audience size, language, genre, or gender, was eligible to apply to ensure fairness and openness of the competition.
The next stage of the VTuber Awards, open voting, has already started! Fans can vote for their favorite VTuber from the list of finalists and thus bring them closer to victory. More votes mean more chances of winning. Voting deadline is December 11, 2023. To vote, please visit the official VTuber Awards website.
In total, winners must be selected in more than 20 categories. Below, you can see the nominees fighting for victory in their respective categories. The full list of the Awards finalists is also available on the website.
Best Art VTuber:
Yuniiho
Ninomae Ina'nis
Anny
Yoclesh
Best FPS VTuber:
Selen Tatsuki
Froot (Apricot)
Shu Yamino
Shishiro Botan
Best Music VTuber:
Nihmune
Mori Calliope
Hoshimachi Suisei
OBKatiekat
Best Minecraft VTuber:
Ceres Fauna
Henya the Genius
Kaela Kovalskia
Pomu Rainpuff
Best Tech VTuber:
Zentreya
Vedal987
CodeMiko
Projekt Melody
Funniest VTuber:
Chibidoki
K9Kuro
Zentreya
MurderCrumpet
Most Chaotic VTuber:
Chibidoki
Trickywi
Pipkin Pippa
Kobo Kanaeru
Best RolePlay/ASMR VTuber:
CottontailVA
Ceres Fauna
Sinder
Vox Akuma
LewdTuber of The Year:
Projekt Melody
FeFe
CottontailVA
Saruei
Hidden Gem:
Omi
Fufu
Caelum
Kaichinzu
Best Just Chatting/Zatsu VTuber:
Shylily
Takanashi Kiara
MataraKan
Gosegu
VTuber Clipper:
Cooksie
LowEffortClips
RoachChan
Sakasandayo
VTuber Parent of The Year:
Dyarikku
Jjinomu
Iron Vertex
2wintails
Most Dedicated Fan Base:
Chumbuds (Gawr Gura)
Kindred (Vox Akuma)
Guildies (Shxtou)
Noombas (Nihmune)
Rising VTuber Org:
Vchiban
Phase Connect
V-Dere
3:00 AM
Best VTuber Organization:
Vshojo
Hololive
Idol
Nijisanji
Best Philanthropic Event:
Vexoria's Survivors.org Charity Stream
Mika Melatika's 60 Hour Charity Marathon
Vox Akuma's SAVE Charity Stream
Best Concert Event:
Candy Pop Explosion
Connect the World
Isegye Festival
Best Streamed Event:
Hololive Sports Festival
Vsaikyo
Ironmouse Subathon
Stream Game of The Year:
Suika Game
Holocure
Only Up
Baldur's Gate 3
Miss VTuber:
Ironmouse
AmaLee
Silvervale
Elira Pendora
Rising Star:
Sinder
Camila
Bbyruthless
Henya the Genius
League of Their Own:
Onigiri
Fuwamoco
Zentreya
Houshou Marine
Gamer of The Year:
Selen Tatsuki
Kuzuha
Rainhoe
Koseki Bijou
VTuber of The Year:
Ironmouse
Hyakumantenbara Salome
Usada Pekora
Shylily
The winners will be announced during the gala evening on December 16, 2023. The VTuber Awards will be produced by WePlay Studios and hosted live at the WePlay Esports Arena Los Angeles, with an open broadcast on Filian's Twitch channel.
The VTuber Awards is the first major award show dedicated exclusively to virtual creators and their contribution to streaming culture. Hosted by Filian in collaboration with Mythic Talent, the event is intended to celebrate all VTubers worldwide.
MGA Games expands its European footprint and enters the Belgian market with Starcasino.be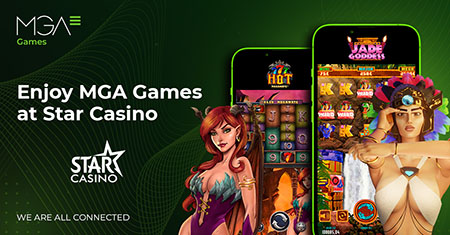 Reading Time:
< 1
minute
MGA Games, leaders in developing localised slot games for global operators, has taken a new important step in its expansion across Europe by entering the prosperous Belgian market thanks to the collaboration with Starcasino.be, a group of well-known traditional and online casinos, in Belgium, known for its personalised gaming experiences and trustworthy reputation.
This strategic expansion marks an important milestone for MGA Games as it introduces its prolific slot game portfolio into one of Europe's most dynamic online gambling markets.
With this agreement, Starcasino.be, a leading platform in the Belgian market, offers its users an even more exciting gaming experience by integrating an important part of the MGA Games premium productions catalogue into its portal. Among them are the Megaways Hot777 and Far West Mania and the 5-reel slot games Jade Goddess and The Cat Wizard, whose exceptional quality, captivating graphics, and unique features have quickly captured the attention of Starcasino.be users.
Regarding this agreement, Javier Lanfranchi, Head of Sales at MGA Games, said: "We are excited about MGA Games' entry into the Belgian market. "We believe that our innovative and exciting games will excite the Belgian public, and this collaboration will further strengthen our position in the European online gambling market." Furthermore, he added that "we are very confident that our content will be a great addition to Starcasino.be and will help in its continued growth in the sector."
This new example of cooperation reaffirms MGA Games' commitment to providing the best online content to all regulated markets.
Mobile gaming needs more talent to power the UK's tech revival, claims industry expert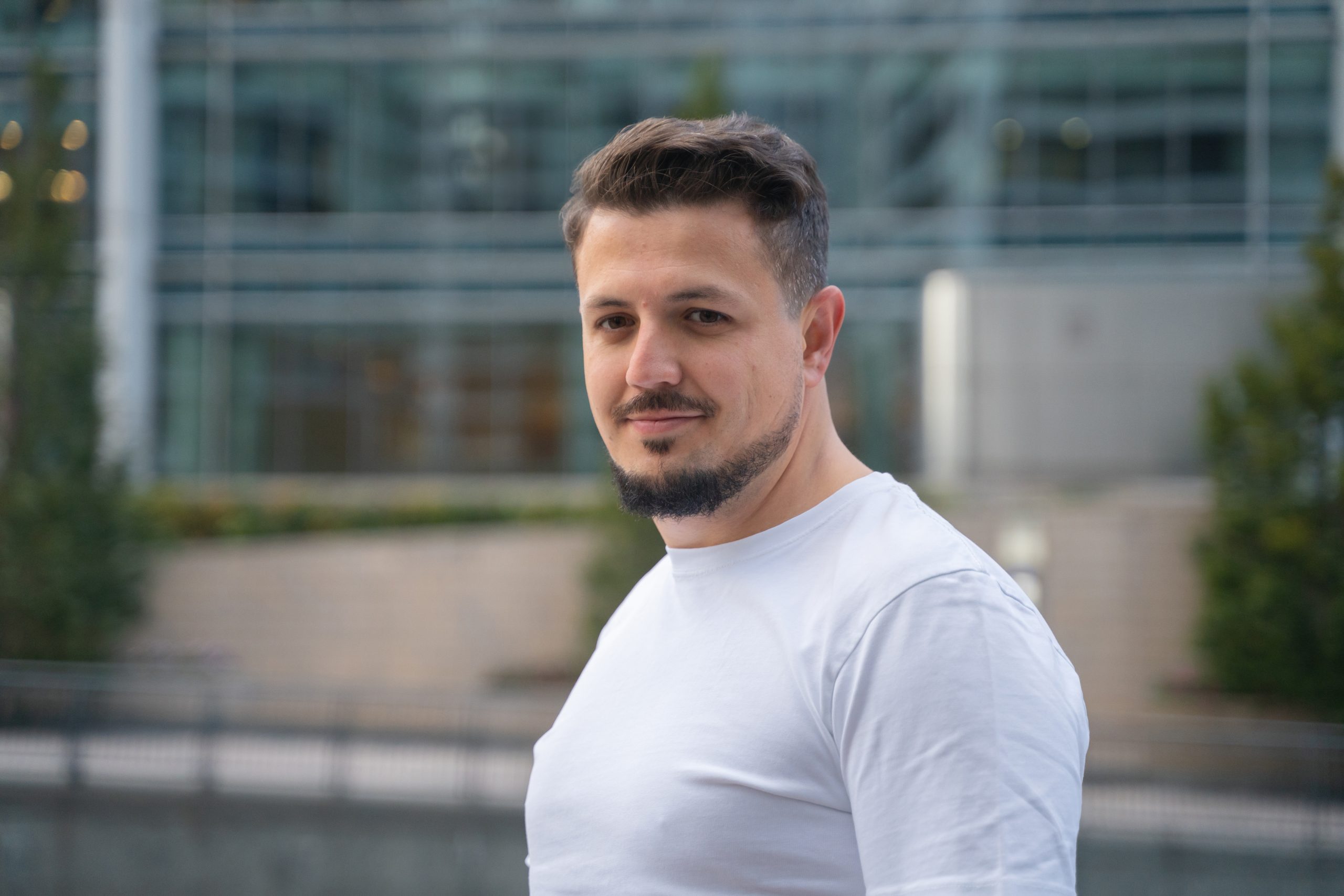 Reading Time:
3
minutes
Fatih Haltas, founder of mobile game developer Matchingham Games, believes the UK could lose its European tech crown if action isn't taken by industry and government to attract more investment and talent to the mobile gaming sector.
Haltas set up Matchingham Games in the UK in 2020 to tap into its established tech ecosystem. Since then, the company has grown to over 120 staff members and achieved nearly 500 million installs, but Haltas says mobile gaming developers still struggle to attract the best talent and institutional investment, which is stunting growth opportunities in the sector.
Haltas said: "The UK has done a fantastic job in cultivating a dynamic gaming sector, and we have the infrastructure to truly become a world leader in mobile gaming. We already have the biggest gaming market in Europe, but we must attract more talent and investment from the global giants like the US, Japan, and South Korea."
Currently, firms can apply for employee sponsorship licences, but these require upfront payment and often come with long administrative processes. Haltas believes removing these financial barriers and offering targeted, streamlined gaming visas would attract crucial investment and talent to drive growth in mobile gaming and the wider UK tech sector.
He continued: "There has been commendable government action for the gaming sector as a whole, like the UK Games Fund and Video Games Tax Relief. Unfortunately, these aren't targeted for the specific talent challenges in mobile gaming. Young developers are still drawn to the more high-profile console studios and titles.
"The UK's gaming industry has established foundations and proven growth potential. With some surgical support in talent acquisition, like easing visa requirements for tech graduates from overseas, the industry can be left alone to do what it does best – developing market-leading games. This would lead to a surge of investment into the sector."
Haltas believes another option available is increasing the Business Asset Disposal Relief (previously Entrepreneurs' Relief) lifetime allowance from £1 million to its previous ceiling of £10 million, and argues this would encourage companies to relocate to the UK to develop their games and stimulate M&A activity in the sector.
Haltas' intervention comes in the wake of Drake Star's latest Global Gaming Report, which shows the UK lagging behind an uptick of M&A activity in the industry (full report).
Q3 saw the biggest strategics, like Tencent and Playtika, consolidating, and Q4 has seen the Activision/Microsoft merger finally close. While many commentators have questioned what the Microsoft deal means for the industry, Haltas insists the lack of M&A activity in the UK highlights how institutional investors don't take mobile gaming as seriously as other markets.
Haltas continued: "The UK mobile gaming sector often presents more lucrative commercial opportunities than the console and the PC sector, yet investors consider it a second-rate form of gaming. This mindset needs to change."
In 2022, the global market revenue for mobile games was $91.8 billion dollars; for console games it was only $52.2 billion (statista). Mobile also makes up a larger percentage of total gamers; in the US it's estimated that 48.3% of the total population are mobile gamers (Insider Intelligence).
The Drake Star Q3 report details 42 deals in the mobile gaming sector, with a value totalling $316 million. Total gaming deals across both console and mobile are concentrated in North America, with 11, and Asia, with 13.
The increase in gaming deal flow in these markets follows the introduction of talent incentives. India's AVCG incentives provide cash for companies developing content in India, and further support for those employing a 15% Indian workforce (Confederation of Indian Industry). Turkey provides cashback incentives for UA expenditure (Turkish Ministry of Commerce) and the UAE's AD Gaming initiative provides support for locally developed games (AD Gaming). In a European context, some EU countries offer corporate tax relief.
HSBC Innovation Banking's 'Data Commons' initiative with Dealroom outlines the state of the UK tech industry (full report). Whilst the UK leads the European market, with its startups having raised $8.9 billion so far this year, its European competitors are catching up as investment lags behind the European average.
Haltas believes the UK is now at a disadvantage to other markets and while the government's recent autumn statement included measures to support British business, he's calling for sector-specific support targeted at high-growth industries.
Haltas continued: "The UK's mobile gaming sector now risks lagging behind other markets and while the impetus is on the industry to drive growth, a little push from the government could have knock-on effects that go beyond gaming.
"Bringing in the best talent in one tech sector inevitably attracts the best developers and designers in other areas, and this will be a massive draw for investment into UK tech. The UK's mobile gaming industry could become a lightning rod of investment and capital, revitalising the wider UK tech ecosystem."