Gaming Tourism Flourishes in Goa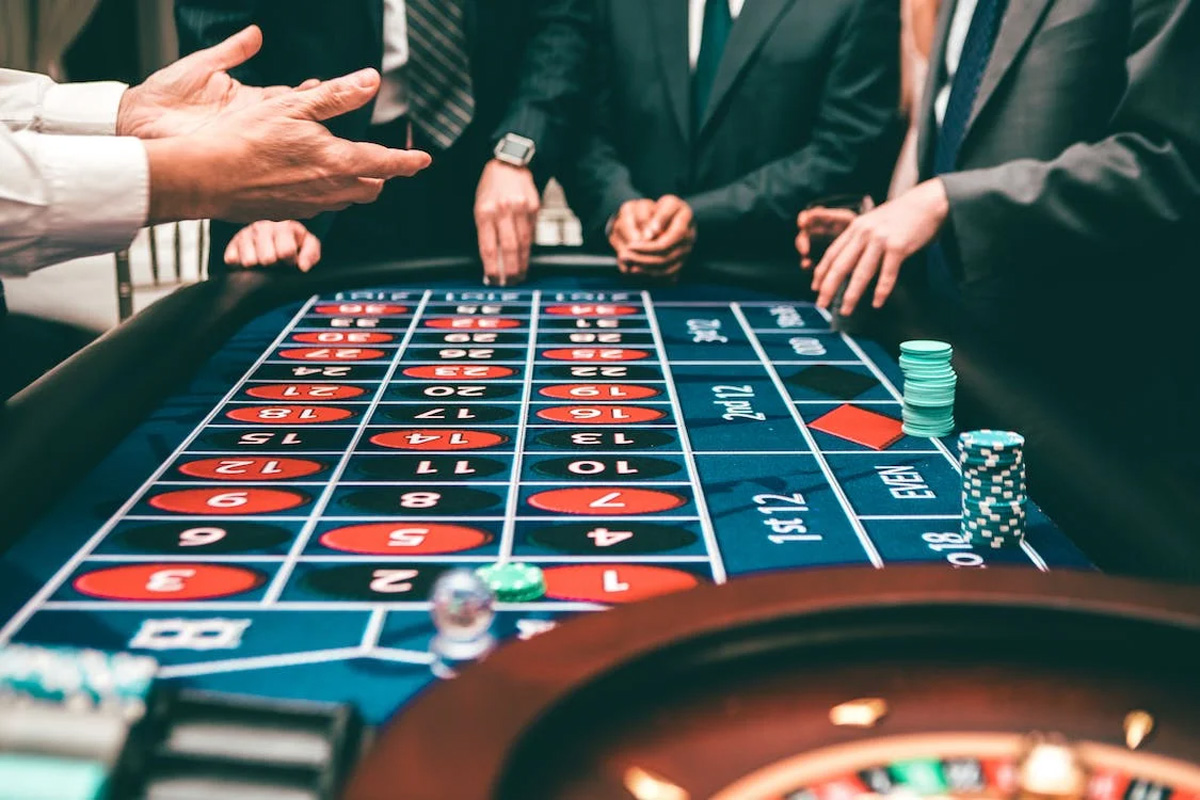 Reading Time:
3
minutes
When it comes to tourism in India, Goa is one of the most popular locations. The renowned travel destination is known for its elegant coastal areas and exciting locations. With its stunning beaches and thrilling nightlife, the state is a thriving tourism destination, attracting Indians and foreign visitors as well.
Beyond its beautiful Portuguese-inspired architecture and interesting locations, it's one of the best places in India for casino gaming. It has many luxurious casino resorts which make it a hotspot for tourists looking to relax and entertain themselves. In this article, we will explore the contribution of gaming tourism in India.
Casino Resorts in Goa
The transformation of the state into a casino hotspot started in the 1990s when the government legalized casino operations. Today, the state is nicknamed the Las Vegas of India. It offers tourists both onshore and offshore casinos which vary in size, offerings, and themes. These casinos are furnished with high-quality gaming machines and beautiful gambling tables, designed to transport visitors to a world of glamour.
The largest floating casino in Goa is the Deltin Royale, located at Panjim Jetty. This offshore entertainment destination offers guests a fantastic gaming experience and mind-blowing meals. Covering over 40,000 sq ft, Deltin Royale offers no less than 1000 gaming spots. You can enjoy different variants of Roulette, Blackjack, Baccarat and Poker. There are also games like Casino War, Money Wheel, and 7 Up 7 Down. It also has a dedicated room for Indian flush, also known as Teen Patti.
Another large offshore gambling center in the state is Casino Pride, which covers approximately 30,000 sq ft of the Mandovi River. This casino boasts a great ambiance and can take up to 500 visitors on its three floors. Inside the facility is a 10,000 sq ft deck which is reserved for partying. In addition to the many gaming machines and playing tables, Casino Pride features elegant restaurants, a well-furnished bar, and a barbeque to cater to its customer's needs.
When it comes to onshore centers, Chances Casino is the largest. It covers over 30,000 sq ft and offers visitors a luxurious and adrenaline-pumping experience. Situated in Dona Paula, Chances Casino offers games like American Roulette, Commission free-Baccarat, and many electronic game machines. Additionally, it provides free dinner for guests at the Chance Cafe and two other restaurants where you can choose to dine. The casino also features facilities like free Wi-Fi, a spa, and a kids' garden.
Apart from the mentioned casinos, there are many other options for you to try when you visit. All the casinos adhere strictly to regulatory policies and promote responsible gambling. The elegance and quality of the services offered by these casinos ensure that tourist enjoy their stay and the positive reviews have continued to attract more guests.
The Impact of Legal Online Casinos in Goa
Although there's no national framework for online gambling in India, it is currently legal to play online casino in Goa. The state is one of the three that permits online gambling. This contributes greatly to the growing gaming tourism. It makes the state an attractive center for players who love to participate online, compared to other states where it is frowned upon. It also makes it possible for visitors to access gambling games from their hotel rooms or whenever they're unable to visit the brick-and-mortar venues.
Other Gaming Events in Goa
In addition to the thrilling casino experience available, visitors can enjoy many other gaming events. The state hosts esports tournaments where popular games like Dota 2, League of Legends, and Counter-Strike: Global Offensive are featured. These contests attract skilled gamers and teams from the nation.
There are also other popular events like LAN (Local Area Network) parties, where players gather together physically and play multiplayer games. These events feature casual gaming and competitions, creating a vibrant social atmosphere for people to have fun.
Gaming conventions and conferences are also hosted from time to time in Goa. These bring together gamers, industry stakeholders, and developers. These platforms give room for networking and sharing of knowledge. Developers also get to showcase their latest products and new technologies.
Another popular one that attracts tourists is the GoaFest, an event that celebrates various aspects of technology, including gaming. It involves esports contests, the revelation of new games, and discussions with industry professionals.
Gaming Americas Weekly Roundup – September 25-October 1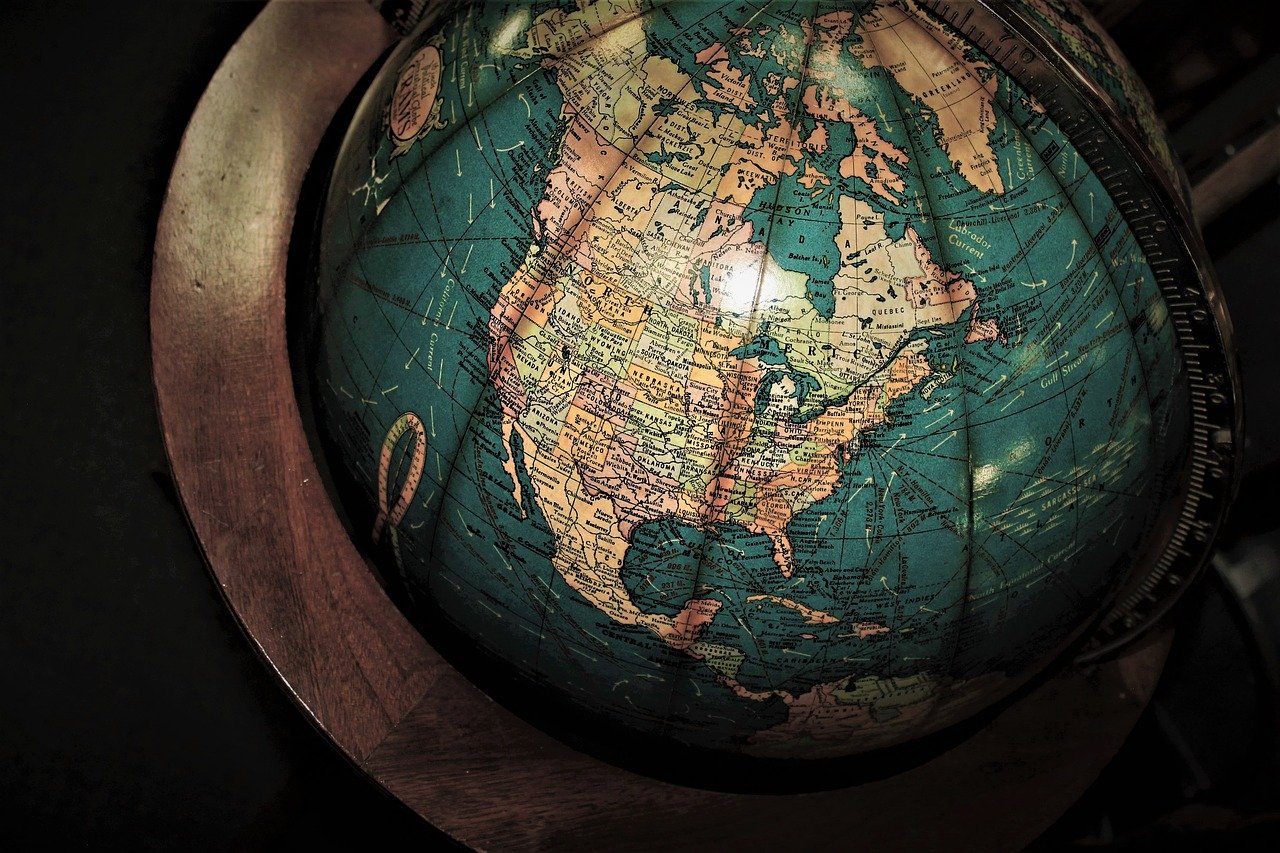 Reading Time:
2
minutes
Welcome to our weekly roundup of American gambling news again! Here, we are going through the weekly highlights of the American gambling industry which include the latest news, new partnerships and new appointments. Read on and get updated.
Latest News
FanDuel Casino announced the second instalment of its "Winning is Undefeated" ad campaign across TV, social and contextual OOH. FanDuel Casino is also premiering a new exclusive game, Fort Knox Cleopatra.
The Connecticut Lottery Corporation has announced it will open a new retail sports betting facility at the City of Bridgeport's Total Mortgage Arena, the home of the New York Islanders' AHL affiliate, the Bridgeport Islanders. The sports bar and sportsbook will be open daily, regardless of whether the arena is holding an event.
BetMGM announced the new BetMGM Sportsbook at The Banks is officially open in downtown Cincinnati. Relocating from its temporary Great American Ball Park location, the permanent BetMGM Sportsbook at The Banks is a state-of-the-art facility at the corner of Second Street and Joe Nuxhall Way in the area formerly occupied by Galla Park.
Genius Sports Limited has unveiled BetVision, the world's first immersive sports wagering experience that brings live streams together with integrated bet slips, statistical insights and real-time augmentations within a single interactive player. Genius Sports is launching BetVision with NFL live games in the US.
Everi Holdings will highlight its national, tribally linked, Class II, bingo network, Bingo Treasures, at the 23rd annual Global Gaming Expo October 9-12 at booth #150. The Bingo Treasures network is anticipated to launch in early 2024. Everi will market and promote Bingo Treasures to its Class II customer base, alongside other Everi assets, systems and teams to expedite customer onboarding, marketing and launch processes over the coming months.
Churchill Downs Incorporated announced the opening of the newest Rosie's Gaming Emporium in Emporia, Virginia (Rosie's Emporia). Rosie's Emporia is located on West Atlantic Street, convenient to Interstate 95 and features 150 Historical Racing Machines (HRMs), simulcast horse racing, a restaurant and bar.
Partnerships
BetMGM and Kindbridge Behavioural Health announced a groundbreaking programme in Colorado revolutionising the way problem gamblers access essential mental health services. The first-of-its-kind partnership will empower self-excluded players with direct access to comprehensive mental health assessments and group support services.
Knightscope has announced that it has signed an agreement with PENN Entertainment to offer Knightscope technologies to its 43 gaming and racing properties nationwide.
Galaxy Gaming Inc. has announced that they will deliver Galaxy Operating System (GOS) as the table games system for 50+ ships across the globe with Carnival Corporation & plc, the world's largest leisure travel company.
Appointments
Bally's Corporation announced the appointment of Don Westcott as SVP, Global Chief Compliance Officer, and Tammi Barlow as Inaugural VP of Global Responsibility and Social Impact. Don Westcott is a compliance leader with more than 25 years of experience within the financial technology and gaming industries. Tammi M. Barlow has over a decade of experience building and managing responsible gaming and corporate social responsibility programmes for companies in the gaming industry.
Win Systems has announced the addition of Hunter Kampf as Sales Director Systems & Gaming USA to further boost its growth in the region. Hunter has a track record of leadership positions in well-known companies in the industry.
Delasport Signs a Sportsbook Deal for 3 Esports Entertainment Group Brands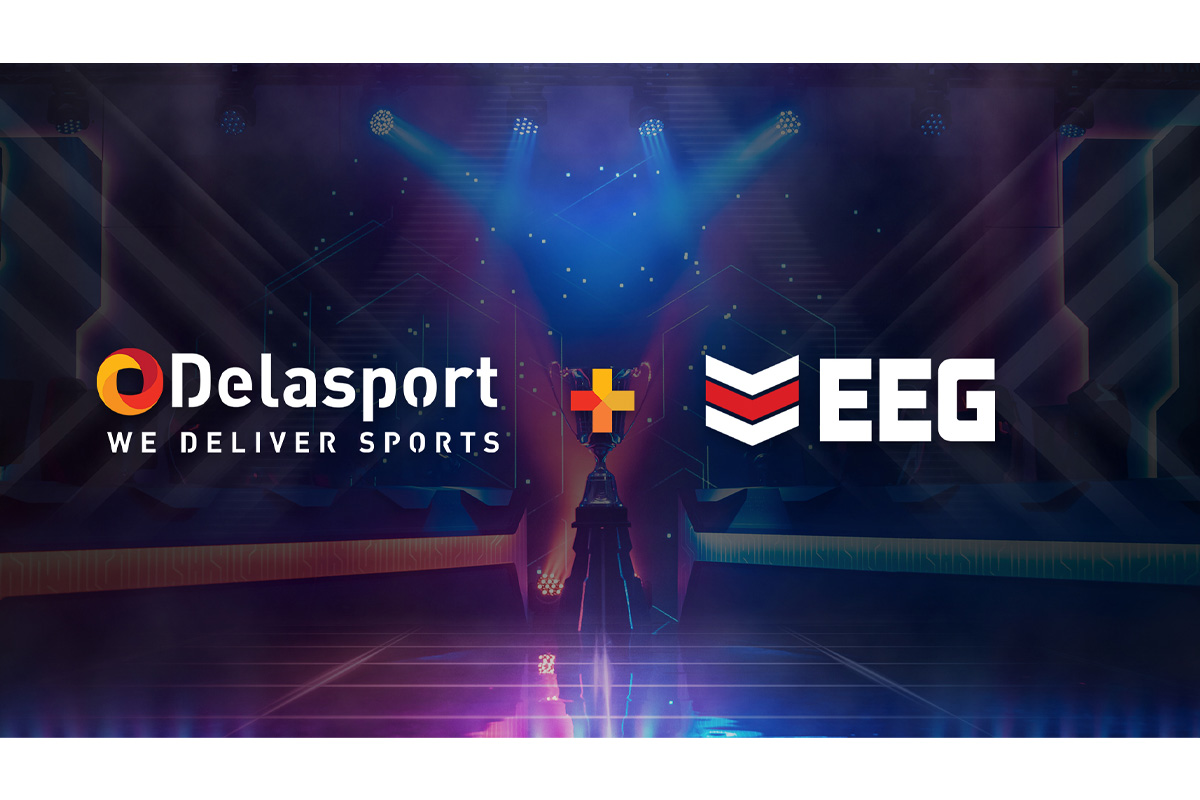 Reading Time:
< 1
minutes
Renowned iGaming software supplier Delasport is about to power up 3 of Esports Entertainment Group's (EEG) brands with its Plug & Play Sportsbook iFrame. The brands, part of EEG's portfolio, are JustWow, CasinoJefe, and Vie.
Delasport will support this leading "esports-focused" operator in MGA-regulated territories. The agreement allows all three brands to expand beyond their casino audience with ease. Adding a sportsbook to a casino website opens up a brand-new revenue stream and helps retain players who are interested in both verticals.
"Partnering with an industry giant like EEG is yet another milestone in Delasport's growing track record of successes. We are proud to be able to provide our modern sportsbook solution, boosted with player personalization and engagement tools, to a company with such vast experience," says Delasport's CEO, Oren Cohen Shwartz, regarding the company's latest deal.
The excitement is shared by both parties as EEG's CEO Alex Igelman also comments on the news:
"Partnering with Delasport represents an exciting opportunity for EEG to broaden its offerings to a whole new set of players in key markets where sports betting is exceptionally popular. We are eagerly looking forward to seeing the positive impact and growth this integration brings to our brand. Delasport has been a great partner every step of the way. We feel safe in entrusting the new sportsbook branches to them and their Plug & Play iFrame solution."
TUNDRA'S NEW 'TEAMMATE' UNVEILED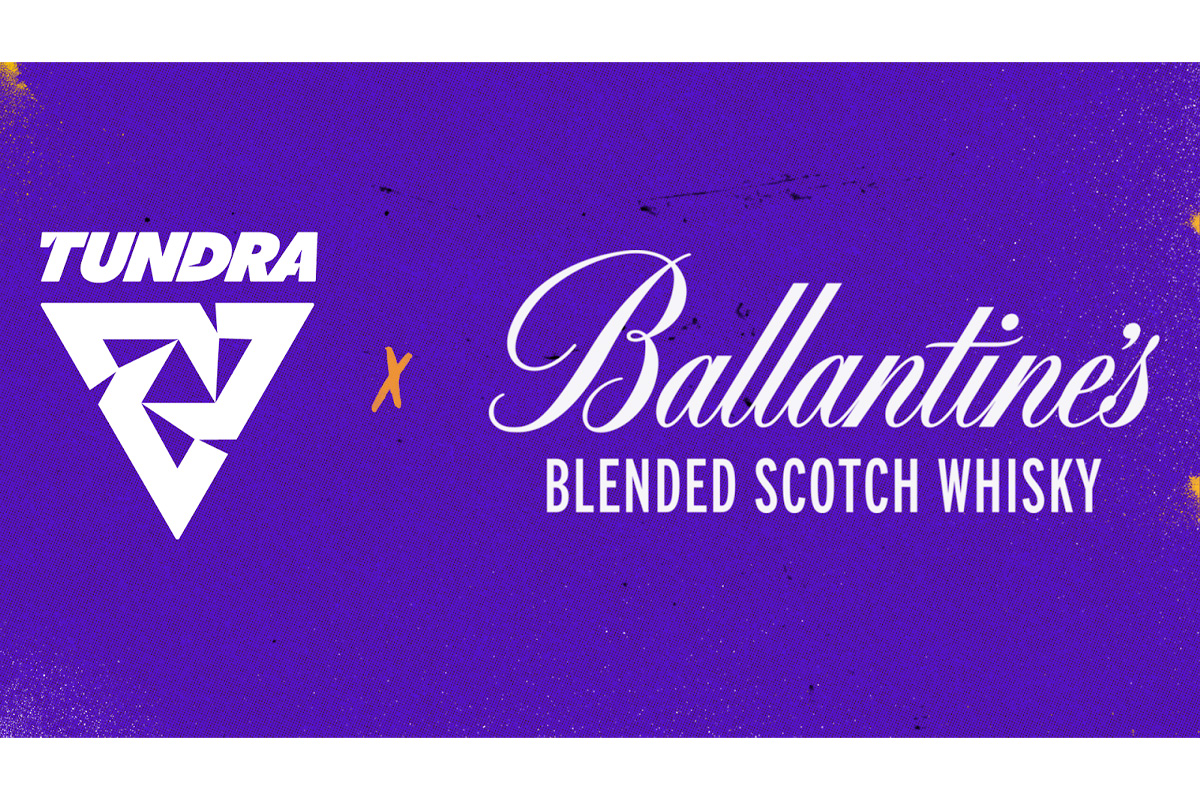 Reading Time:
2
minutes
Ballantine's, the world's second largest Scotch whisky has teamed up with defending champions Tundra Esports as their Official Spirit Partner for The Dota 2 International 2023, which will be the first ever esports team sponsorship for Ballantine's. The partnership will see Ballantine's make its debut on Tundra's new The International official jersey, which goes on sale on 6th October 2023, which will celebrate those that live the 'Stay True' lifestyle, subvert expectations, and do things their own way.
Tundra's Esports Dota 2 team are the reigning World champions, winning The International in 2022, beating the opposing team in a clean 3-0 sweep. The team has gone on to keep their crown as the DPC WEU Tour 3 top team, and they are one of the clear favourites going into the next Dota 2 The International 2023, which kick offs on 12th October and ends October 29th.
Ballantine's is a long time champion of self-expression and has a storied history of celebrating people who live life with an independent spirit and have the self-confidence to stay true to themselves, even when faced with challenge, expectation & judgement. It was Tundra's unwavering commitment to this 'Stay True' vision within their unique playstyle that led them, against all expectations, to be the crowning champions of Dota 2 The International 2022 and a perfect partner for Ballantine's.
The partnership is the latest move by Ballantine's in the esport space following their partnership earlier this year with BLAST.tv for the 10 year anniversary of CS:GO Majors in Paris. Together, Tundra Esports and Ballantine's will be launching a series of bespoke behind the scenes content that gets up close and personal with the players.
Afterwork Drinks sees Head Coach Kurtis "Aui_2000" Ling speak on his work day and share his experiences with Ballantine's. TI Dream Team where the Tundra Team, composed of Jingjun "Sneyking" Wu, Topias "Topson" Taavitsainen, Oliver "Skiter" Lepko, Neta "33" Shapira and Leon "nine" Kirlin will put together a roster of their favourites players giving insight into their picks, plus some words of wisdom Sip of Knowledge for any gamers hoping to go pro in turning their passion into their profession. Alongside this, as part of the partnership, Ballantine's logo will also be featured on Tundra's new The International jersey, as well as across Tundra's social channels, and will also be featured within the Dota 2 in-game team's flag and banners.
Carleton Curtis, Chief Executive Officer of Tundra Esports, said: "We are honoured to be the first esports team in history sponsored by Ballantine's the Official Spirit Partner of our Dota 2 roster for the International 2023. This is a brilliant opportunity for us to work together in creating exciting new content and bring fans together around the world."