LiveScore Announces Year-long User Campaign to Mark its 25th Anniversary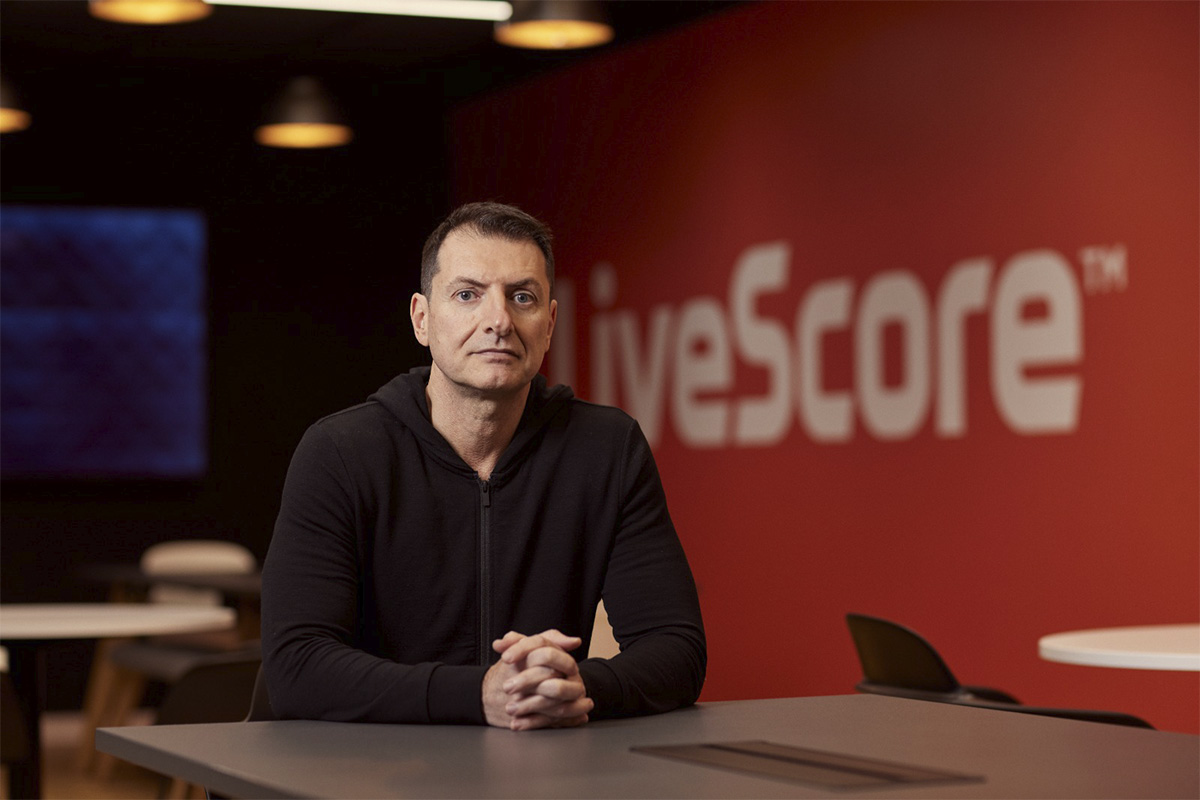 Reading Time:
2
minutes
After a quarter of a century which has seen the LiveScore brand evolve into a global sports media business and one of the world's leading real-time sports updates and streaming service providers, the brand is marking its 25th anniversary with the start of a year-long campaign.
Over the coming twelve months, LiveScore is celebrating its 25 years of heritage with a multi-channel campaign, kicking off with a specially increased jackpot for users in the UK and Ireland of £1 million for the free-to-play LiveScore 6 in-app promotion over the first Premier League match weekend.
Founded in 1998 by an adventurous football fan, who programmed code to receive Teletext updates via SMS whilst scaling the famous Table Mountain, the LiveScore app now boasts over 50 million global monthly users and publishes leading social media content to over five million followers.
Having been initially acquired by the Gamesys group of companies in 2017, the LiveScore brand was subsequently part of a demerger into LiveScore Group in 2019. This change in ownership dramatically increased the scale of offering and marked the start of a new era for LiveScore. Today it operates alongside sister brands LiveScore Bet and Virgin Bet as a component part of a fully owned and operated ecosystem that converges the two worlds of sports media and sports betting.
Current LiveScore users enjoy an expanded service that provides live updates, leading news content across multiple sports, and global video hub "Watch", which publishes more than 500 pieces of video content from the men's and women's games each month in over 200 global territories.
As well as housing match highlights from its live-streaming rights of the UEFA Champions League and FIFA Club World Cup for users in Ireland, which it delivers as part of an innovative free-to-air model, LiveScore showcases global on-demand video content including interviews, exclusive previews and analysis shows.
Further celebrations will be announced over the coming months, with a series of exciting activities planned throughout the year to mark the anniversary and reward users.
Sam Sadi, CEO of LiveScore Group, said: "As we celebrate our 25th anniversary, we reflect on the remarkable evolution of LiveScore and the incredible impact it has had on fans' consumption of the sports they love.
"We are immensely proud of the journey we have embarked upon and appreciate the millions of fans who trust us to deliver real-time updates and captivating experiences every day.
"LiveScore continues to push boundaries and embrace cutting-edge technologies to enhance fan experiences and redefine the future of sports coverage."
Booming Games' Art and Dev Team Begins Work on Ronaldinho Games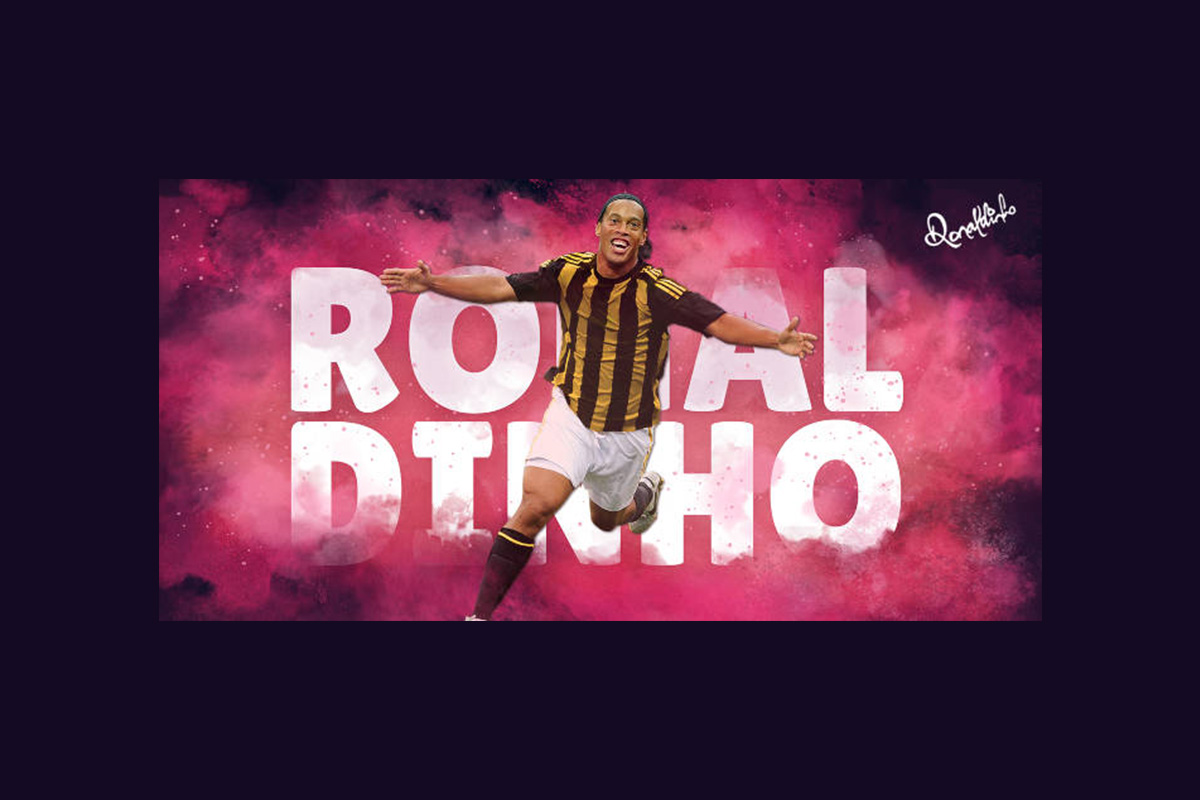 Reading Time:
< 1
minute
Booming Games has announced a "landmark partnership" for the company, with 2002 World Cup winner, Ronaldinho. As part of this deal, gaming content from Booming Games will feature Ronaldinho, with the company set to launch a series of games, with the initial offering set for early next year.
"After announcing Booming Games's collaboration with football icon Ronaldinho Gaúcho, our dedicated team is now diligently crafting premium slot content that encapsulates the essence of Ronaldinho's illustrious career," the Company said.
"As we embark on this transformative journey, our Art and Development Team works tirelessly to ensure a seamless fusion of Ronaldinho's legacy with cutting-edge gaming innovation. We're committed to delivering an unparalleled gaming experience that resonates with global audiences.
"Our marketing strategy is strategically amplifying the impact of this collaboration. We aim to leverage Ronaldinho's worldwide influence through targeted campaigns across diverse channels to build anticipation and excitement leading up to the official game launch.
"This strategic convergence of sports and gaming positions Booming Games at the forefront of a cultural shift. Stay tuned for updates as we usher in a new era of gaming excellence with Ronaldinho Gaúcho."
ANJ Publishes a Study to Evaluate the Illegal Online Gambling in France and Gain a Better Understanding of Consumer Practices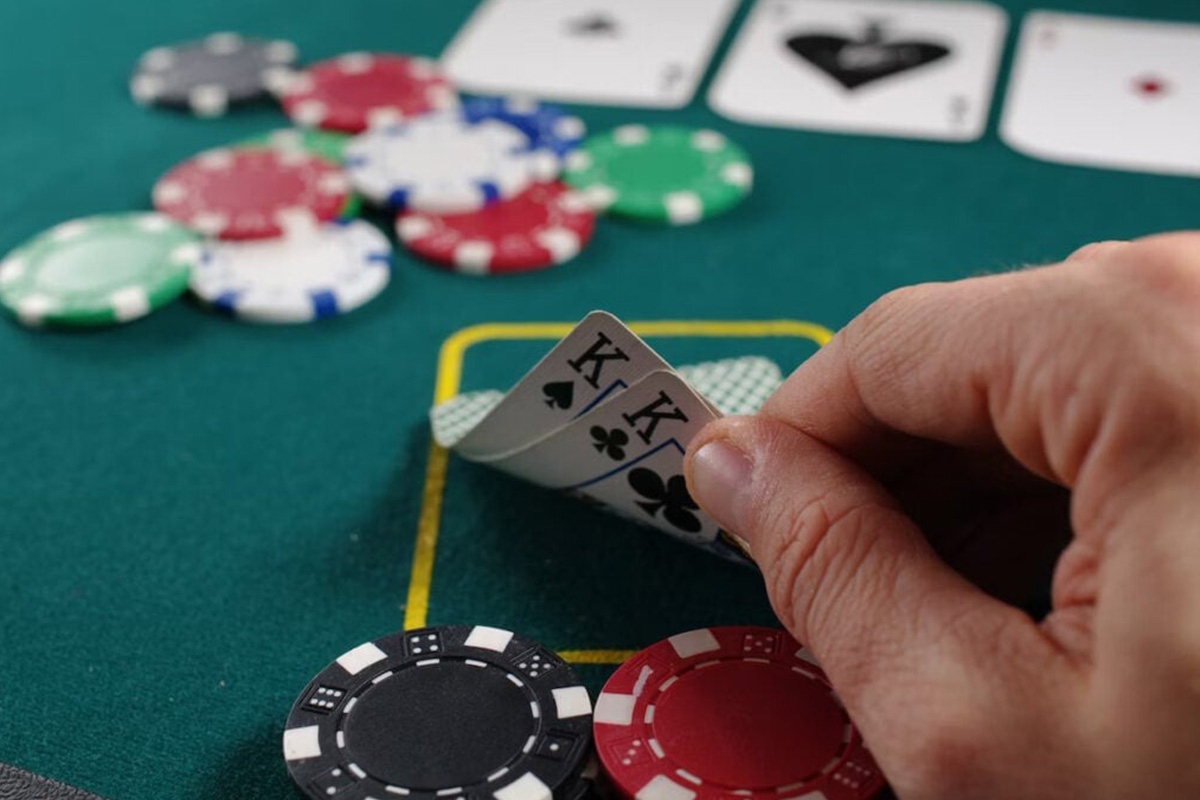 Reading Time:
3
minutes
In order to combat illegal online gambling more effectively, the ANJ (Autorité Nationale des Jeux) has commissioned Pricewaterhouse Coopers (PwC) to carry out a study into what is available in France and consumer habits.
The study estimates that the gross gaming revenue (GGR) generated by illegal gambling is between €748 million and €1.5 billion, or between 5% and 11% of the overall gambling market. The scale and risks associated with illegal gambling justify even more vigorous action to combat it, in addition to that already being taken by the ANJ.
More specifically, the purpose of the study was:
To measure, over the period from January to March 2023, via a quantitative analysis, the illegal online gambling available in France (illegal websites and mobile applications);
To gain a better understanding of the consumption associated with this illegal offer, through a qualitative study carried out on a web panel of more than 11,000 people.
The illegal offer considered in the study is that which presents the following three characteristics:
A gambling offer made to the public combining financial sacrifice, hope of winning and a share of chance ;
A gambling offer accessible on French territory, via an internet connection giving a French IP (without using a VPN or a proxy);
An absence of authorisation granted to the operator of the website or mobile application to offer its online gambling games.
In France, only the 18 operators licensed by the ANJ and FDJ legally offer online gambling.
Illegal gambling dominated by online casino games and slot machines and fuelled by the most vulnerable players
The gross gaming revenue (GGR) generated by illegal online gambling in France is estimated at between €748m and €1.5bn, or between 5% and 11% of the overall gambling market. As a reminder, the overall legal gambling market in France represented nearly €13bn in 2022, including €2.96bn for online gambling (sports and horse betting and poker).
Online casino games (such as roulette, dice games, craps, blackjack and baccarat) and slot machines are estimated to account for 50% of illegal online gambling Internet traffic.
The study, carried out between January and March 2023, identified 510 illegal websites generating traffic on French soil. Of these, 21 alone were estimated to generate 60% of illegal gambling traffic.
50% of the illegal gambling websites whose operators have been identified are owned by companies registered in Curaçao.
79% of the PBJ generated by the illegal online gambling market comes from high-risk gamblers.
Typical profile of illegal gamblers
Around 3 million people are estimated to have played illegal games at least once a month in 2023.
1 out of 2 illegal gamblers say they are unaware of the illegal nature of the offer they are playing on.
Illegal gamblers prefer online casino games other than slot machines (54%).
Illegal gamblers' main reasons for playing on these unauthorised gambling sites are: the absence of wagering limits or identity checks, the expectation of higher winnings and the greater range of games on offer.
Illegal gamblers say that they first became aware of these sites through: online searches on search engines (19%), online advertising (18%) and social networks (18%).
35% of illegal gamers would use a VPN to play on these sites.
The need to diversify actions against illegal supply
Since March 2022, the ANJ has had the power to administratively block and delist illegal websites. Administrative blocking orders are now faster and less costly. Since then, the ANJ has issued 300 administrative blocking orders covering 1230 blocked URLs. In a year and a half, thanks to the introduction of this procedure, the ANJ has managed to block almost as many Urls as in 12 years of judicial blocking proceedings.
Although the law does not currently provide the ANJ with any other specific means of combating illegal offers, the ANJ intends to take a number of actions in the near future:
Making targeted reports to the judicial authorities so that criminal proceedings can be brought against those registered in Curaçao or Cyprus who operate these sites, which currently operate with complete impunity and which the ANJ itself is unable to punish;
Take action to warn publishers of illegal games software and companies that provide hosting solutions for illegal sites;
Take action against payment service providers that enable financial flows between illegal operators and players;
Deepen the exchange of information and best practices with its European counterparts within the framework of the GREF (Gambling Regulators' European Forum);
Increase public awareness of the dangers of illegal supply.
Reminder of the risks associated with illegal gambling
Playing on an illegal site entails a number of risks for the player:
Winnings are rarely paid out: no legal action is taken against the illegal operator;
Minors are not protected: most of the time, there is no check on whether the player has reached the age of majority;
There are no legal measures to protect players: self-limitation of bets, deposits and playing time, voluntary prohibition and self-exclusion from gambling, identification and support in the event of excessive or pathological gambling;
Risks of identity theft and theft of bank details;
Risks of fuelling money laundering and terrorist financing.
Aspire Global Facing Pair of Legal Battles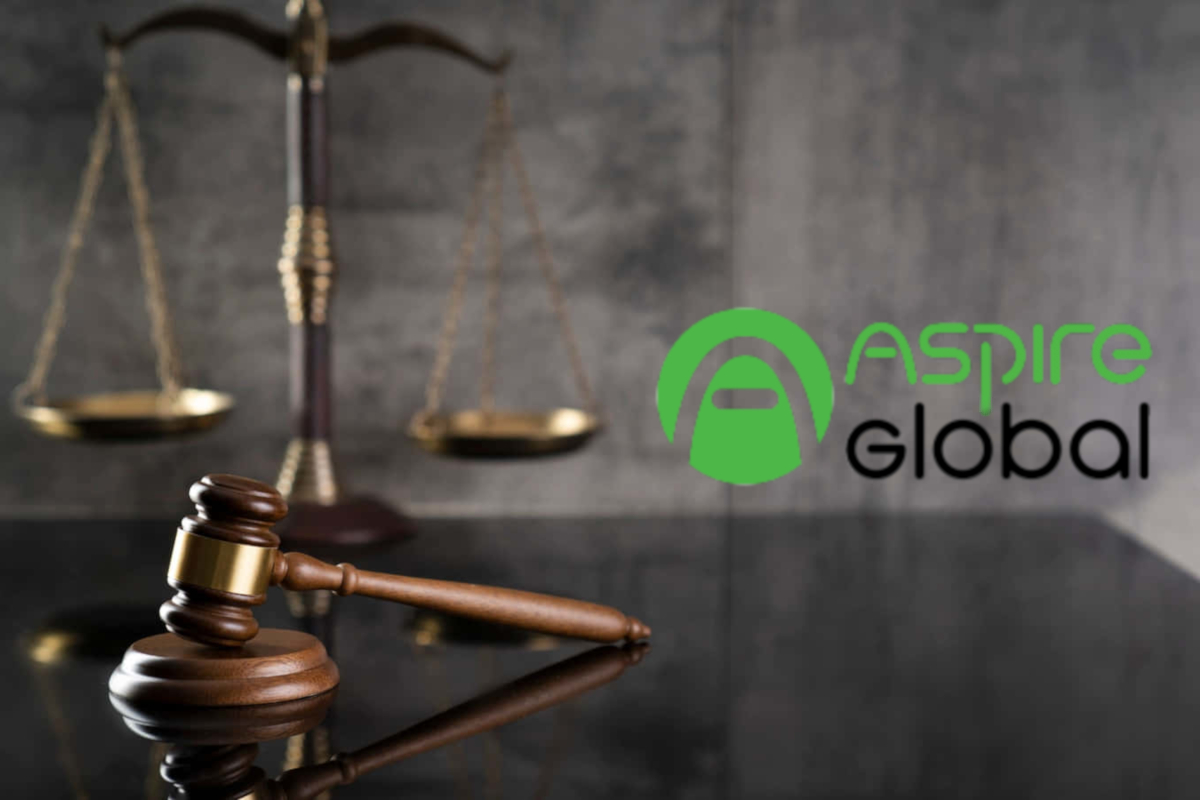 Reading Time:
2
minutes
Prominent online gaming software and platform provider Aspire Global has been named as the defendant in a pair of court cases that could potentially result in it being ordered to pay compensation totaling up to €101 million ($109 million).
In the first complaint, Aspire Global is being sued in the United Kingdom by the founders of sports betting software, solutions and services provider BtoBet, Alessandro Fried and Igor Lestar, for €36 million ($39 million). This pair inked a deal in 2020 to sell their company to the Malta-based defendant in exchange for an upfront payment of some €20 million ($21.6 million) as well as an earn-out consideration tied to future earnings before tax.
However, Fried and Lestar through their Sousa Enterprises Limited and Eltsar Limited entities are alleging Aspire Global, which was last year acquired by NeoGames as part of a deal worth some €402.3 million ($423.5 million), violated the terms of this share purchase agreement by spending too little and not charging enough so as to deliberately decrease revenues and the subsequent earn-out sum.
The complex case with its many intricacies is not expected to go to trial before 2025 but could well result in Aspire Global being ordered to pay more than the €36 million headline figure. The financial implications are even more concerning as the defendant's NeoGames parent is currently in the process of being acquired by Aristocrat in an arrangement valued at north of €1 billion.
In the United States and Aspire Global has also been separately named as the offender in an action brought by Ebet Incorporated, which is the operator of the Karamba, Griffon Casino, Hopa, Generation VIP, Scratch2Cash, Gogawi, Dansk 777 and Bet Target iGaming brands. This Nevada action is seeking some €65 million ($70 million) embracing compensatory damages, punitive fines and other financial penalties to be proven at trial and moreover names AG Communications and other affiliated entities as defendants.
Ebet Incorporated acquired specific business-to-consumer (B2C) assets and associated websites from Aspire Global in 2021 and simultaneously entered into a 'white-label' operator agreement embracing collaborative efforts on the future running of the purchased assets. The plaintiff is claiming the defendants breached these deals by manipulating their books to falsify and overstate active player data and exaggerate the health of the acquired properties.
As if this wasn't bad enough, Aspire Global is furthermore being accused by Ebet Incorporated of violating the terms of the agreements by materially failing to maintain necessary operations in Germany, falsifying records and violating industry regulations. The allegations could potentially shape the future trajectories of these companies as they also run to reputational harm, fraud, breach of contract and other unnamed violations due to be proven during the course of the trial.