BtoBet shortlisted as Compliance Innovator of the Year at the Global Regulatory Awards 2018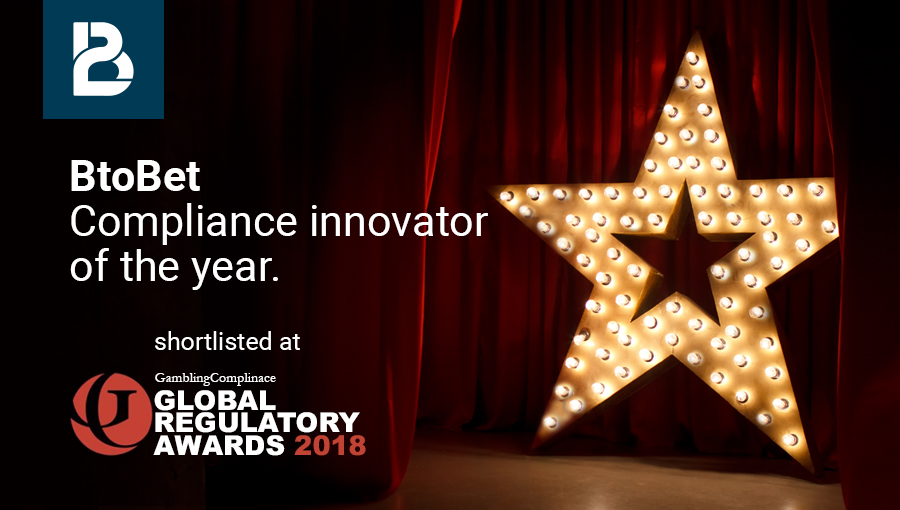 Reading Time:
2
minutes
Press Release – Malta, 21st February 2018 – BtoBet's accomplishments in the iGaming and Sports Betting industry are proceeding apace. Immediately after the ICE Totally Gaming show, the international technology partner was shortlisted for the Global Compliance Regulatory Awards for the category Compliance Innovator of the Year.
After celebrating important achievements and awards in 2017, as best sports-betting innovator and platform provider, BtoBet has now been selected amongst the top compliant companies in the industry for 2018. Thanks to its deep understanding of regulated markets and its knowledge of operators and bookmakers' target focus in many jurisdictions – in Europe, Africa and Latam –  BtoBet once again is perceived as a reliable multinational partner to expand worldwide, having a full capability to help licensees choose the right method to fulfill their business strategies in regulated countries.
Additionally, in the perspective of ensuring data integrity and data protection for clients, BtoBet is preparing the compliance with the new GDPR law that kicks in end of May 2018.
The Gambling Compliance Global Regulatory Awards will recognise individuals and teams, shining the spotlight on their achievements on 18th April, during a gala dinner in London's Sheraton Grand Park Lane hotel.
Commenting on the Awards, BtoBet's Chairman, Alessandro Fried highlighted:
"We are proud to see the recognition of BtoBet's commitments to ensure operators' brands are present globally, at the same time, fully respecting the regulation of the local markets and jurisdictions. Our flexible, advanced and scalable multi-jurisdiction platforms, Neuron Sports and Neuron Games, meet the licencees needs of personalisation in many structured markets, also in the most strict ones, offering them a global exposure of their brands and, at the same time, ensuring direct focus on the local players' preferences, countries' infrastructures and payment methods."
About BtoBet
BtoBet is a multinational company and is part of a group with 20 years of experience in software development in IT, finance, telecommunication, e-commerce and banking, strongly committed to technology and widely investing in technology research and development. The experience gained in these advanced environments, allows BtoBet to be visionary in the iGaming and Sports betting industry with a deep understanding of the requirements of the market, catching changing trends and anticipating bookmakers' and operators' needs. BtoBet is a true partner in technology, offering a standalone platform and services for the iGaming and Sports Betting industry. It counts on a very talented, continuously trained development team and day to day management support to clients. BtoBet allows licensees to be unique in the market, by giving them the opportunity to completely personalise their offers for Sports betting and iGaming business, online mobile and retail. BtoBet has technical branches with large ever-growing teams of developers in Skopje, Ohrid, Bitola, Belgrade, Nish, Tirana, and Rome. Malta hosts the commercial and marketing centre. Visit our site on: www.btobet.com
BtoBet's latest iGaming report highlights Greek market online potential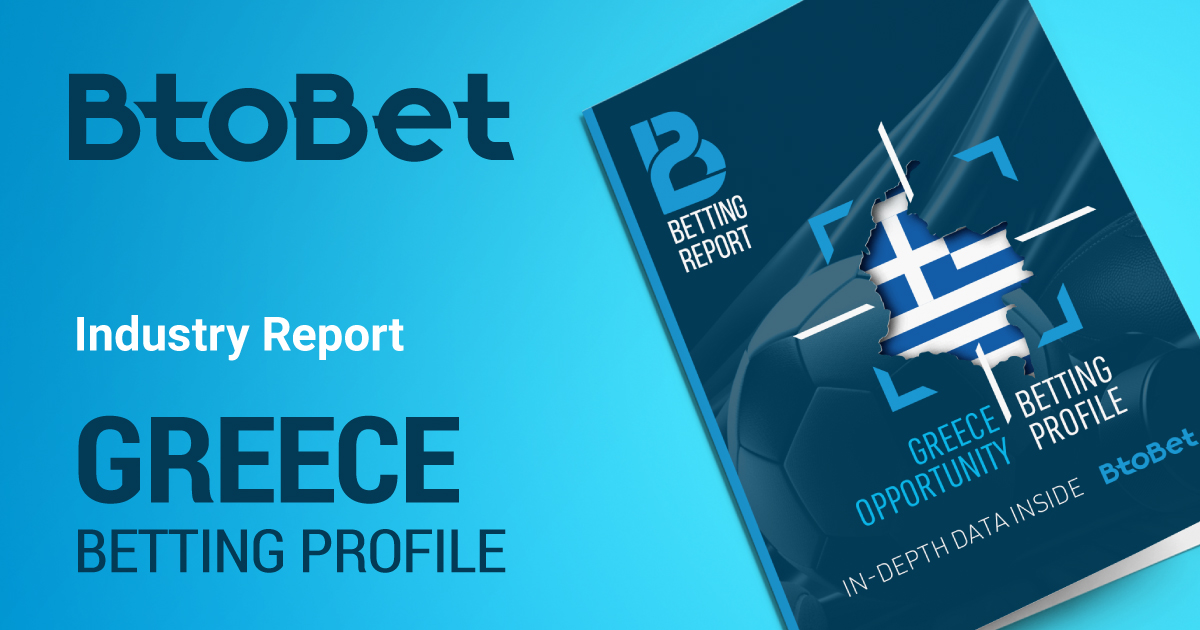 Reading Time:
< 1
minute
BtoBet, a leading provider of sportsbook services, has released its latest Industry Report as part of its betting focus series. The report examines how the market has undergone significant changes and regulatory reforms, shaping the landscape for both operators and players, whilst also delving in the several factors contributing to its promising outlook.
BtoBet's Greek Betting Focus analyses the market's trends, highlighting the significant shift towards the online channel that has been observed over the years. It discusses various key aspects, including:
• the consistent growth of Greece's iGaming market,
• an overview of the legislative landscape,
• market share analysis across different verticals, and
• an exploration of the technological landscape.
EUROPE FOCUSED SPORTS BETTING REPORT HIGHLIGHTS STRONG ONLINE GROWTH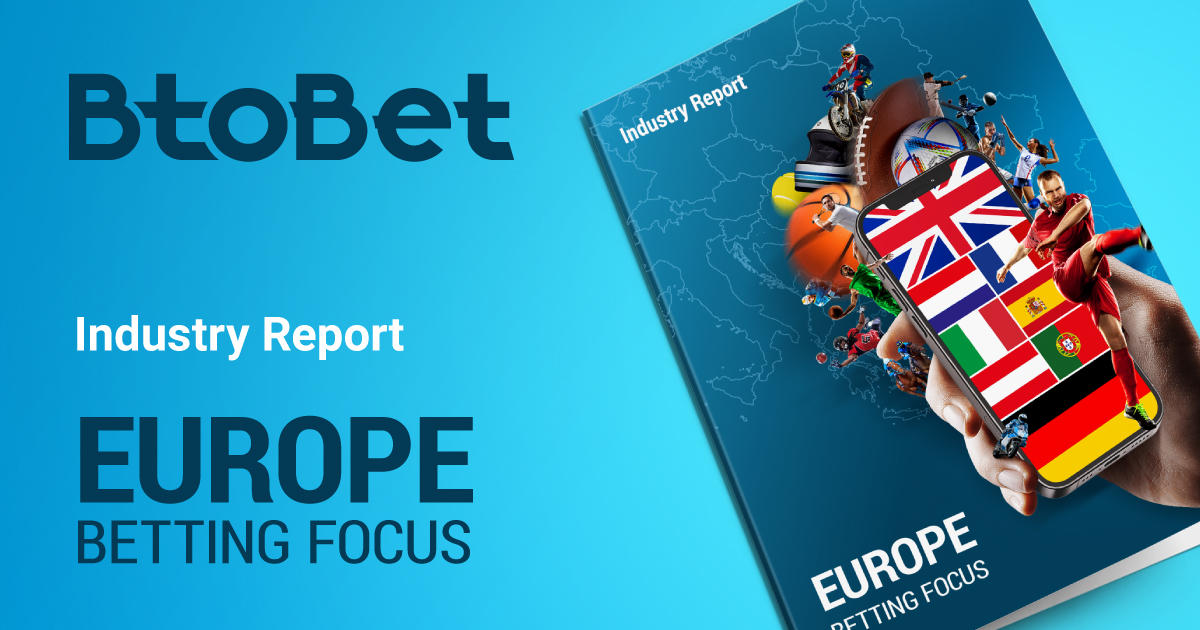 Reading Time:
< 1
minute
Leading sportsbook supplier BtoBet has published its latest Industry Report in the betting focus series, with the latest edition focusing on the highly mature European market.
The Industry Report analyses the strong shift towards local regulatory frameworks that has characterised the European betting and gambling market as governments sought to regulate the online marker and leverage tax revenue from an increasingly booming industry.
With operators continuing to face increasing burdens in relation to duties and taxes as more grey markets adopt local regulatory frameworks and tax increases in more established markets show no sign of slowing down, the report delves into the data of the more established continental markets, and analyses the growth of the online channel.
The report focuses particularly on the betting data of:
The United Kingdom
Denmark
France
Italy
The Netherlands
Portugal
Poland, and
Spain
BTOBET TAPS MALTE HEGELER TO LEAD AS VP OF PRODUCT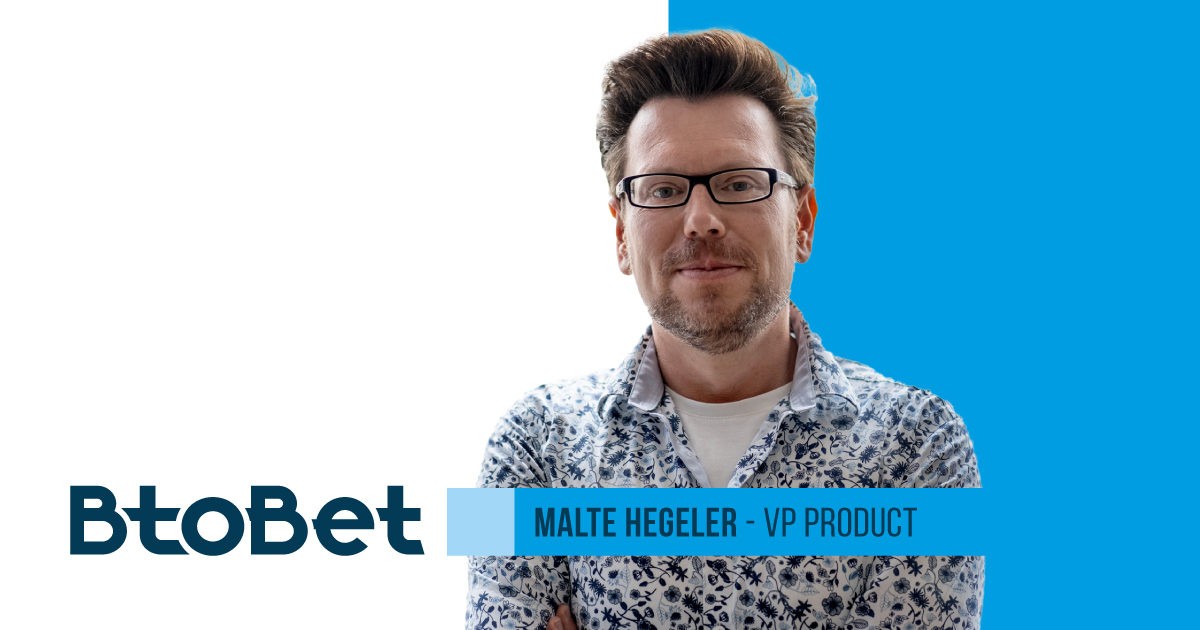 Reading Time:
< 1
minute
NeoGames S.A subsidiary Btobet, a leading sports betting supplier, continues to grow and diversify its senior management team appointing Malte Hegeler as Vice President of Product. Hegeler, a consummate professional with over 15 years of experience in the sports betting industry, joins BtoBet from EveryMatrix, where he served until recently as Interim Chief Executive Officer and Head of Product Development for the company's sports data platform OddsMatrix, contributing significantly to the growth of their sportsbook solutions. His appointment has been made public days after the appointment of Freddie Bowring as VP of Sales having joined BtoBet from IMG Arena.
In his new role, Hegeler will be leading the Product team, where he will be overseeing the product strategy, roadmap and development in order to drive BtoBet's delivery of world-class sportsbook solution and service offerings to leading bookmakers.
Dima Reiderman, BtoBet's Managing Director said: "We are thrilled to add Malte to our senior management team. As we continue to evolve and deliver our superior sportsbook product to even more global partners, it's important that we have strong product vision and leadership. His expertise and proven ability to evolve sportsbook products will be invaluable as we continue establishing ourselves at the forefront of the sportsbook industry."
Malte Hegeler, Vice President of Product, added: "BtoBet has been meeting the requests of very demanding partners in the sports betting industry with its unique ability to create market-leading solutions. Coupled with BtoBet's commitment to deliver flexible and superior sportsbook solutions and services, I'm thrilled to join this talented team and build on their momentum."