Spectrum Gaming Sports Group, Econsult Solutions to Project Economic Impacts of Sports Betting for States, Operators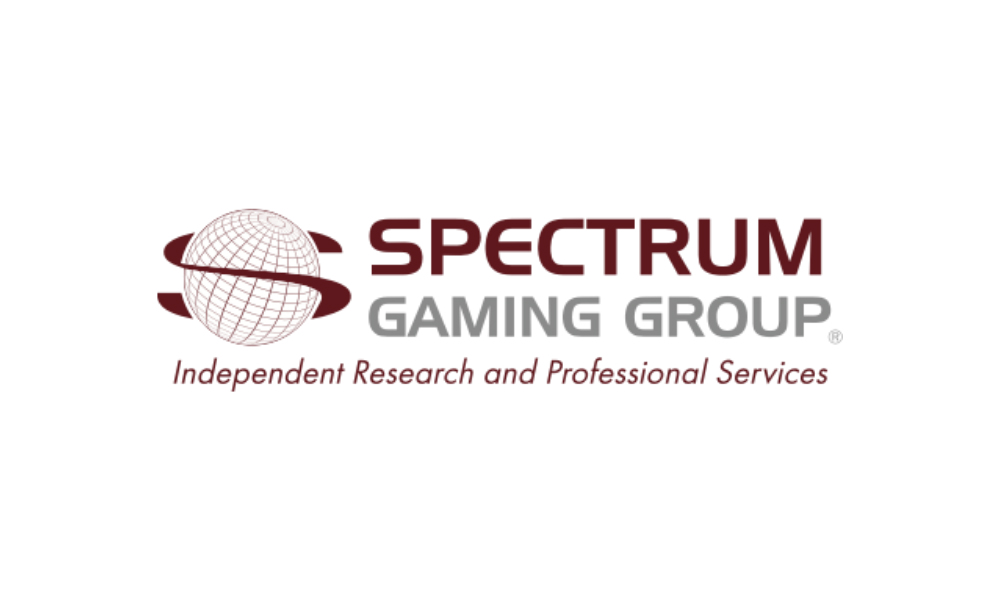 Reading Time:
2
minutes
Econsult Solutions Inc. (ESI), a global leader in economic forecasting, is partnering with Spectrum Gaming Sports Group, a unit of international gaming consultancy Spectrum Gaming Group, to assist governments and gaming operators in projecting the comprehensive economic impacts of legal sports betting.
ESI and New Jersey-based Spectrum, which have worked together on multiple economic impact studies, will combine their gaming and modeling expertise to measure the myriad impacts of sports betting, including gaming demand, revenue generation (gaming and non-gaming), tax generation (income, sales, property and other applicable), job creation (direct, indirect and induced), visitation and other aspects.
Spectrum, whose principals pioneered the study of gaming's impacts in markets throughout the world, views sports betting and other emerging forms of gaming as the tip of an economic spear that, if structured properly, can generate benefits far beyond the amounts directly wagered.
"All stakeholders must carefully assess and understand the full impacts of sports-betting policy before those policies are enacted," said Spectrum Managing Director Michael Pollock, who began studying the economic impacts of gaming in the 1980s, when he wrote the award-winning book "Hostage to Fortune: Atlantic City and Casino Gambling," published by the Center for Analysis of Public Issues in Princeton, NJ. Pollock served on the faculties of New York University, Rutgers University and Stockton University, and led the formation of Spectrum Gaming Sports Group to address issues related to the expansion of sports betting.
ESI offers unique expertise at the intersection of economic development, public finance, entertainment and tourism, with decades of gaming experience, having studied the actual and potential economic and fiscal impacts of casino, gaming and e-gaming projects in California, Indiana, Iowa, Kansas, New Jersey, New York, and Pennsylvania, for public and private clients.
Stephen P. Mullin, President; Dr. Peter Angelides, Senior Vice President; and Dr. Daniel Miles, Vice President, who oversee the gaming projects of the company, have worked on comprehensive analyses and delivered gaming policy recommendations, notably for the Pennsylvania Legislative Budget and Finance Committee for which they analyzed the current condition of casino gaming in Pennsylvania as well as the future gaming environment. They have applied both IMPLAN and REMI input-output modeling systems to estimate the economic and fiscal impacts of public policies and have taught graduate-level economics, public policy, public finance and planning at various universities, including the University of Pennsylvania.
About Spectrum Gaming Group:
Spectrum has performed advisory and consulting work for gaming operators, regulators and legislatures in 36 US states and territories and 47 countries on six continents. Spectrum serves as Executive Director of NCLGS, an organization of lawmakers that shares the goal of promoting best practices. Spectrum's sister companies include Spectrum Gaming Capital, based in New York, and Spectrum Asia, based in Bangkok and Tokyo. For more information, contact [email protected]
About Econsult Solutions, Inc. (ESI): Econsult Solutions, Inc. (ESI). ESI is a Philadelphia-based economic consulting firm. It provides businesses and public policy makers with economic consulting services in urban economics, real estate economics, transportation, public infrastructure, economic development, public policy and finance, community and neighborhood development, and planning, as well as expert witness services in support of litigation. For more information, visit www.econsultsolutions.com or contact Stephen Mullin at [email protected]
Source: Spectrum Gaming Group
Gaming Americas Weekly Roundup – June 29-July 5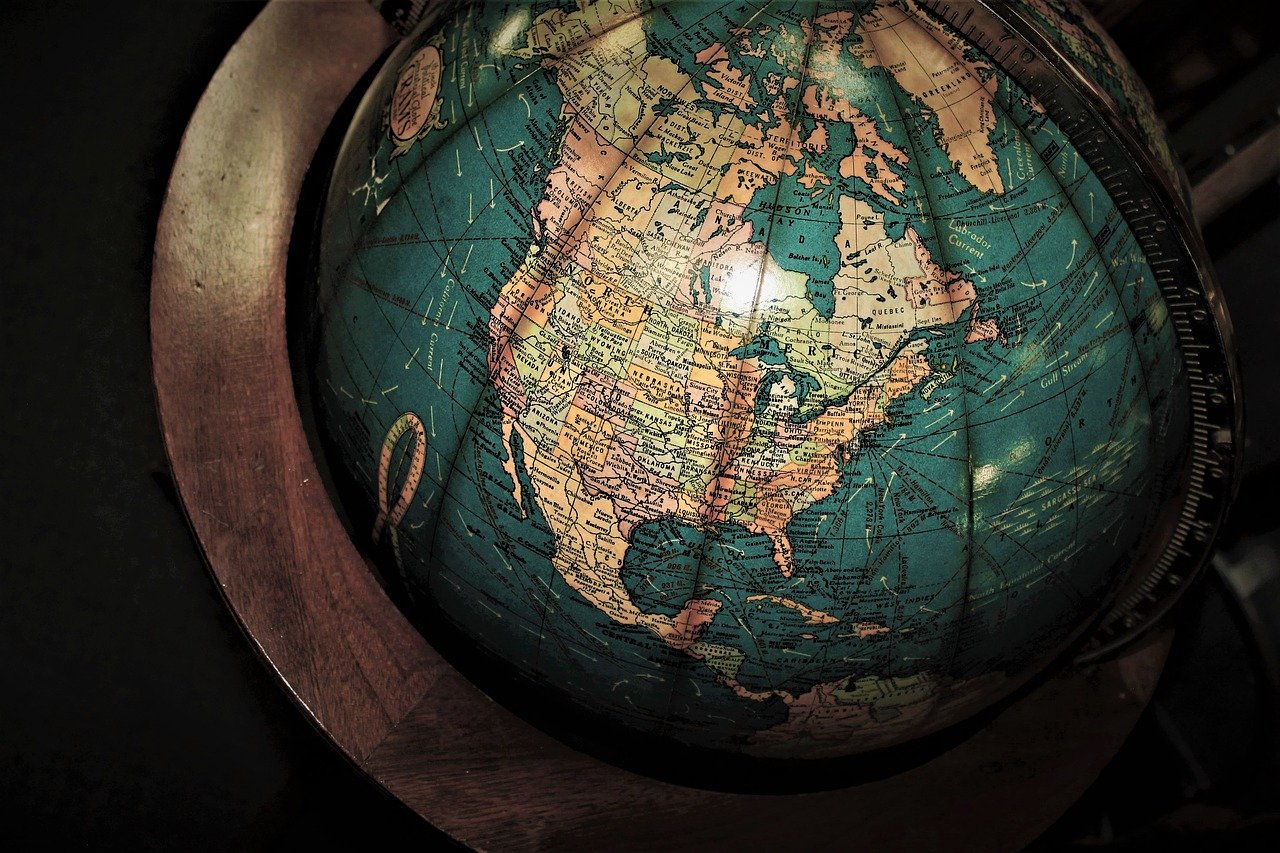 Reading Time:
2
minutes
Welcome to our weekly roundup of American gambling news again! It was again an eventful week at the USA, despite the still-active virus attack.
Here, we are going through the weekly highlights of the American gambling industry which includes casino reopening, financial Reports, recruitments, partnerships and latest approvals. Read on and get updated.
Casino Reopening
MGM National Harbor Resort and Casino has resumed its operations on June 29. The casino has implemented many safety measures such as "contactless" check-ins, single-use baccarat cards and Plexiglass at the casino.
Recruitments
Scientific Games Corporation has appointed Eileen Moore Johnson as its Executive Vice President and Chief Human Resources Officer. Eileen joins Scientific Games from Caesars Entertainment.
Sportech PLC has announced key changes to its Bump 50:50 team. The changes include the promotion of Dave Kurland to the position of President.
Jamul Casino has promoted Benjamin Petell to Vice President of Non-Gaming Operations. In his new role at Jamul Casino, Petell will oversee retail, food & beverage, facilities, security, and environmental services.
Financial Reports
Bragg Gaming Group has released its financial results for Q1 2020. Bragg reported revenue growth and Adjusted EBITDA growth for the period. The Group achieved revenue of €8.8m during Q1 2020. The Group's AEBITDA was €0.8m, representing 100% growth over Q1 of 2019.
Casino table games developer and distributor Galaxy Gaming has published its financial results for the fiscal quarter ended 31 March 2020. The report shows that revenue decreased 15.9% to $4494K, AEBITDA decreased 25.7% to $1501K1 and net income decreased 74.7% to $117K.
Partnership
BenQ America's esports division ZOWIE has partnered with Helix eSports. As per the deal, ZOWIE will outfit Helix eSports' gaming and virtual reality centres with top-performing esports monitors and provide prizes for upcoming competitions.
Penn National Gaming has entered into a deal with sports data and content provider Sportradar to use official National Football League data on its sports betting platforms.
DraftKings Inc. has extended its deal with the US-based sports data firm Stats Perform. The deal provides DraftKings access to Stats Perform's unparalleled sports data feeds for use in its daily fantasy sports contests and DK Live, the company's play-by-play fantasy app.
The Arkansas Scholarship Lottery has extended its strategic partnership with Camelot Lottery Solutions for a further two years. The agreement will see Camelot Lottery Solutions continue to work with the ASL to help implement its commercial plans, with a greater focus on data-driven insights and business intelligence.
Innovative boutique studio Espresso Games has integrated its gaming content into Rivalo's network and its games are now available for the Colombian market.
New Approvals
The Nevada Gaming Control Board has approved the amendments that will allow cashless gaming in all casinos. The proposal had been discussed and postponed for a long time, but hygiene concerns due to the Covid-19 pandemic have increased the urgency for the regulation to finally be adopted.
New Study
The UNLV International Gaming Institute (IGI) has announced a new study to assess the sports betting and internet gaming markets in the US. The study will address many unanswered questions on the potential impacts of legalising sports betting and internet gaming across the US.
Lawsuit
The Culinary Union has filed a lawsuit on behalf of Culinary Union members who work in casinos on the Las Vegas Strip in order to protect workers and their families from the spread of COVID-19 in the workplace.
Compliance
Caesars Entertainment Corporation has announced that the Federal Trade Commission (FTC) has accepted a proposed consent order which concludes the FTC's review of Caesars' pending merger with Eldorado Resorts.
Detroit Tigers Partners with PointsBet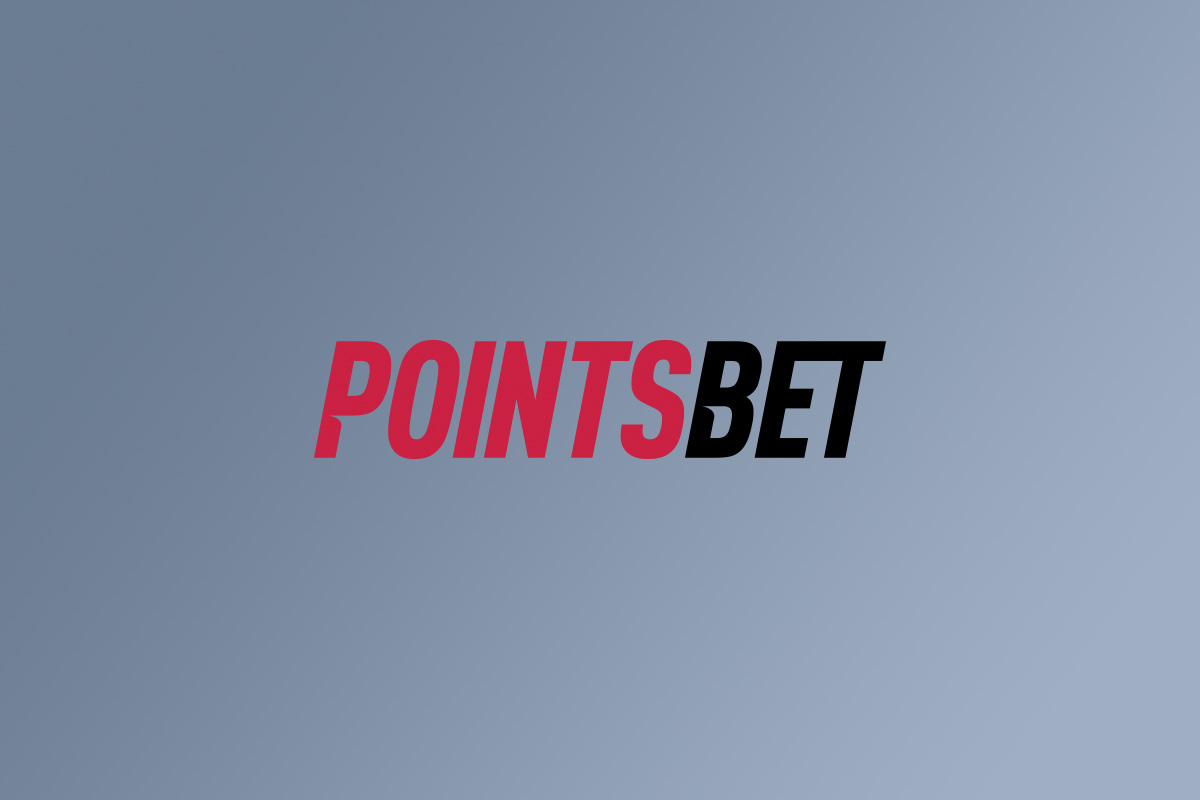 Reading Time:
2
minutes
Major League Baseball team Detroit Tigers have entered into a new multi-year partnership with sportsbook operator PointsBet to enhance fan engagement and game-day excitement at Comerica Park. The agreement will begin for the upcoming 2020 Tigers season.
"We are thrilled to welcome PointsBet as a gaming partner of the Detroit Tigers. Our incredible fans will love the unique experiences and innovative offerings that PointsBet's personalized platform provides. We look forward to the fan-friendly enhancements this will bring to the game-day experience in and around Comerica Park for years to come," Chris Granger, Group President, Sports & Entertainment, Ilitch Holdings, said.
"The PointsBet team is excited to announce our groundbreaking deal with the Detroit Tigers and Major League Baseball, becoming the first legal sports betting operator in U.S. history to partner with an MLB franchise. PointsBet operates in rare space within the industry by owning our technology environment from end to end, which allows us to be extremely nimble on product innovation and personalized offerings to complement our app's market-leading speed. We offer the most betting options in the world on MLB games via our unique PointsBetting product, and we are excited to inject a unique and robust betting proposition into the great state of Michigan," Johnny Aitken, CEO of PointsBet USA, said.
The announcement is made possible by the recent agreement between PointsBet and Major League Baseball, designating PointsBet as an Authorised Gaming Operator of MLB, and granting them rights to use official MLB data along with MLB marks and logos within PointsBet products.
As part of the multi-year deal, PointsBet will have television broadcast-visible branding at Comerica Park and will be featured on the Detroit Tigers Radio Network. PointsBet will also have a sponsored presence on the Tigers' digital platforms and be regularly featured on The Word on Woodward, a twice-weekly fan-favourite live streaming show that airs on the club's channel. PointsBet will also be integrated into The District Detroit app and the MLB Ballpark app.
Grover Gaming Announces Ramping Up Hiring Efforts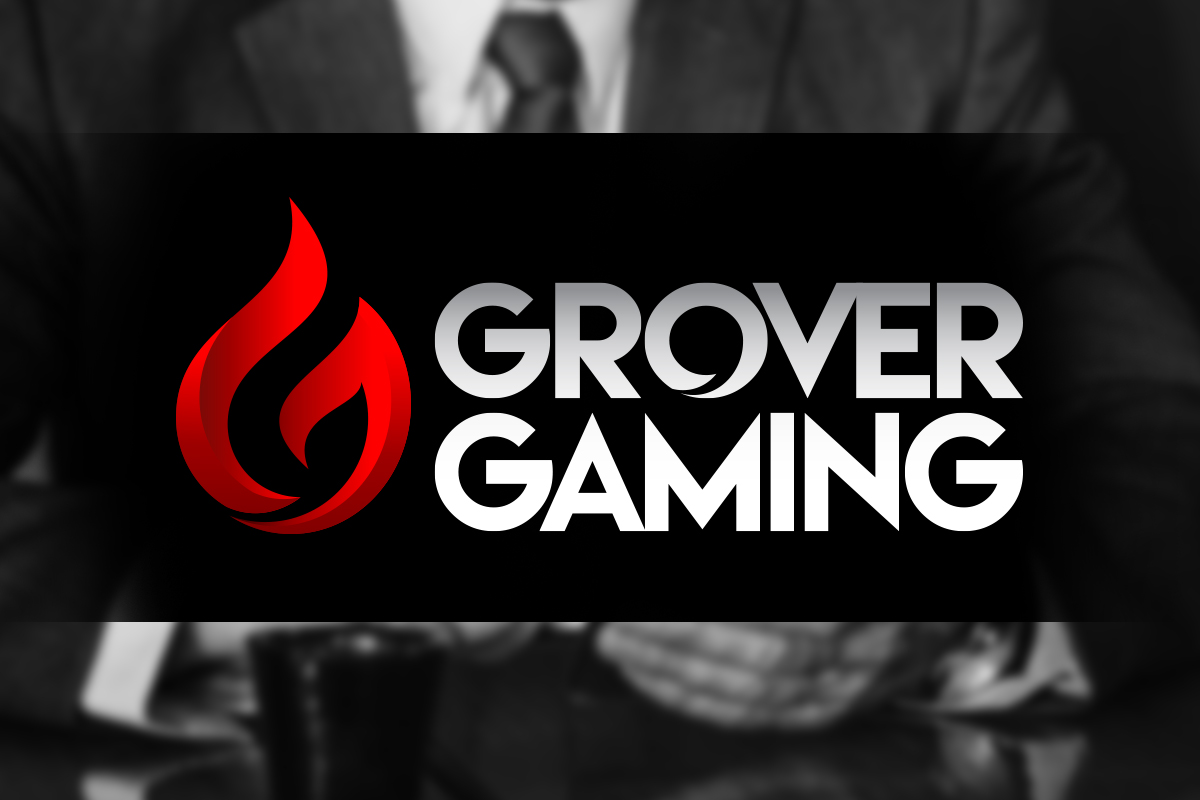 Reading Time:
< 1
minute
Grover Gaming, Inc., an industry leader in electronic gaming design and software development, announced today that it is ramping up its efforts to hire talented system and game development professionals.
Grover Gaming is looking for Passionate, Adaptable, Reliable, and Team oriented system and product developers to be a part of an exciting and fast paced company. These system and product developers will be responsible for building the critical system framework for new markets and products aligning with the Grover Strategic Plan to support the continued rapid growth. The ideal candidates will have experience in the slot/pull-tabs gaming industry and enjoy being a hands-on developer. Grover Gaming's systems and games, known throughout the industry for exciting design and high-resolution graphics, are all created in-house at its development and design facility.
Grover Gaming seeks to add over 40 system and product development professionals in the next 6 months. To assist new employees' relocation to its headquarters in Greenville, NC, Grover Gaming is offering relocation stipends and signing bonuses. "We recognize the difficult times many people currently face, so Grover Gaming wants to do all it can to attract the best professionals and ensure our new team members start their new careers here on the best footing possible," said Gerren Brown, Director of Human Resources for Grover Gaming. "Here at Grover, people come first," added Brown.
Grover's products and games benefit charities across the country. It was recently announced that Grover Gaming has surpassed $150 million in monies raised for charities through their charitable gaming and fraternal partners across the United States. Inc. magazine has also recognized Grover Gaming this year as one of the fastest-growing companies in America.
Grover Gaming develops software, game content and gaming systems for lotteries and charitable gaming jurisdictions and is licensed in Ohio, New Hampshire, Kentucky, North Dakota, South Dakota, Montana, Washington, Virginia, and Ontario Canada.