Pinnacle chooses MuchBetter gaming wallet for global sports betting and esports betting payments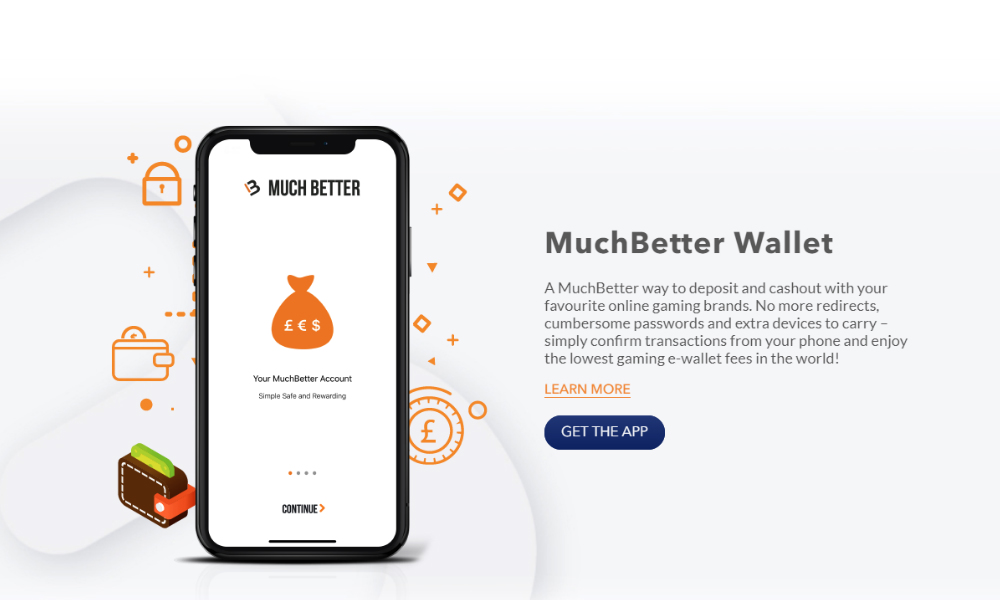 Reading Time:
3
minutes
UK, London, 20 June 2018 – MuchBetter, the iGaming payments company, today announced its availability to all Pinnacle sports betting and eSports customers worldwide. Pinnacle is one of the best-known betting operators in the world and, in using MuchBetter as a new payments option, the operator intends to reduce its transaction fees significantly, prevent fraud and provide the best deposit and withdrawal experience possible for its players.
Pinnacle has established its betting brand over a period of 20 years and is now one of the biggest names in the iGaming space. Pinnacle has also built a strong reputation in the high-growth eSports betting industry and, at ICE 2018, was seeking new ways to enhance its sports betting and eSports experience for its growing userbase. From a customer experience perspective, MuchBetter was chosen as a new payment option for the way it has successfully combined leading edge mobile technologies such as biometric and device authentications, yet simultaneously streamlined the deposit and withdrawal process for customers, without the need of passwords or security questions.
This balance between security and user experience was a key consideration for the operator, as was MuchBetter's unique commercial model. Under MuchBetter's Value Based Pricing model, operators are charged based on each player's net balance over a month, thus ensuring that processing fees are substantially lower and relative to the true financial value of each player.
The anti-fraud features of the MuchBetter Gaming Wallet were also a primary consideration for Pinnacle. As MuchBetter creates a trusted environment between app, mobile number, device and user, this prevents common and historical issues such as account takeover scenarios and fraudulent activity such as bonus abuse, a perennial issue in iGaming. Furthermore, MuchBetter's transparent use of data and open APIs will also help operators like Pinnacle to meet current and incoming data protection, KYC and AMLD regulations.
"Given the steady rise of transaction fees in recent years and squeezed margins, it's rare to find a payment partner that is genuinely on your side," said Pinnacle's Head of Group Payments, Isabelle Delisle. "In MuchBetter, we are working with a trustworthy account team, and have tremendous faith in the extensive experience of the leadership team of course. We are confident that our players will love the MuchBetter App, which offers an intuitive experience for our customers to quickly and easily fund their Pinnacle accounts. On our side, we're excited by the way that MuchBetter will help us proactively reduce transfer fees, while also cutting down on the most common and most damaging forms of iGaming fraud."
"Pinnacle continues to be one of the most innovative sports betting operators on the market today, as evidenced in their approach to eSports. That's why we take such pride in partnering with them today," said Jens Bader, MuchBetter co-founder. "Pinnacle needed a solution that offered the functionality that mobile players have come to expect as standard from their mobile apps, and in MuchBetter they have a service that is simplicity itself. MuchBetter seamlessly integrates mobile into the iGaming experience, making payments as quick and easy as ordering an Uber or streaming a film on Netflix. There are no passwords, no security questions. Players can make their payments and withdraw their winnings with just their fingerprint and phone.
About MuchBetter:
MuchBetter, operated by MIR Limited UK Ltd, an FCA-licensed and regulated e-money issuer, is the new payments application for iGaming. Available on Android and iOS, MuchBetter make effortless online, offline and contactless payments throughout EMEA. Funds can be transferred and received in real-time and MuchBetter's unique commercial model increases operator revenues while its anti-fraud features and use of best in class technology reduces risk.
World Cup of Esports to start in Las Vegas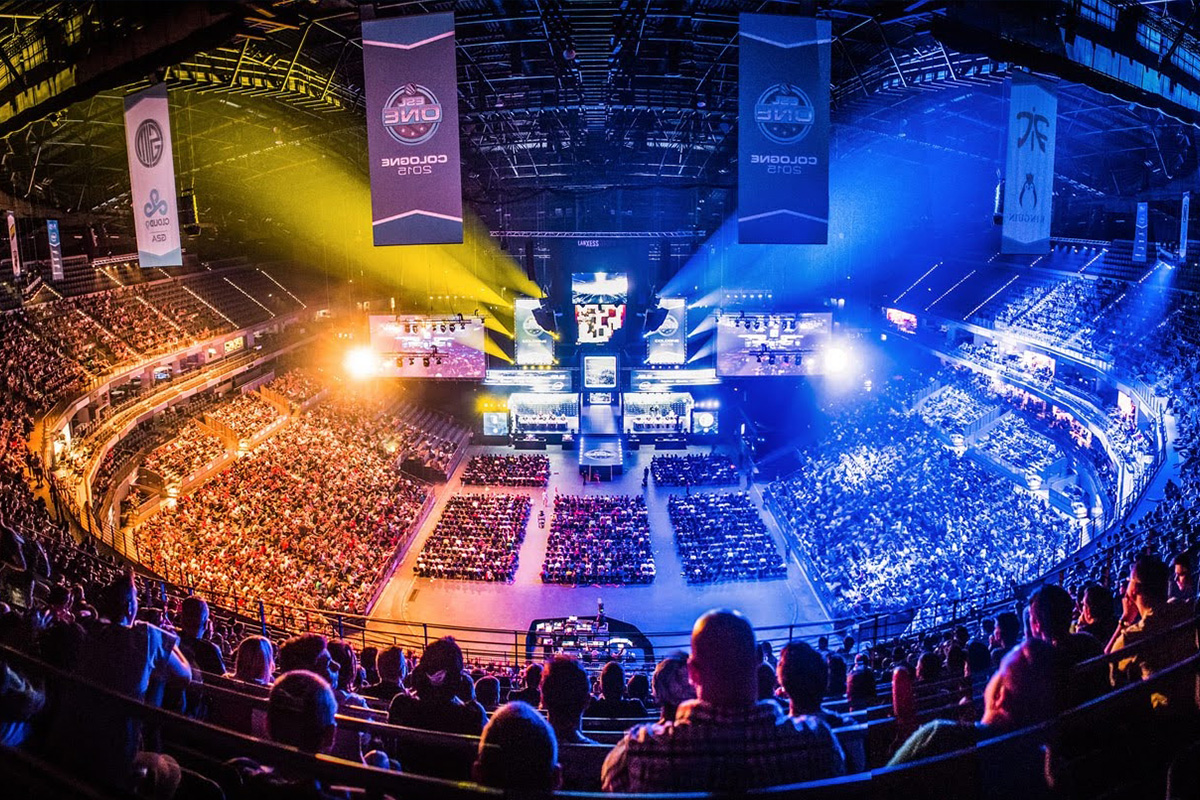 Reading Time:
2
minutes
As the Football World Cup is reaching its climax Russia, a new esports tournament series, called the World Showdown of Esports (WSOE), is getting ready for its debut in the USA.  It will have a format exactly like UFC, with fight-card-style matchups and all that, and will be held at the new PokerGo Studio in Las Vegas.
The WSOE is ESP Gaming's latest esports venture, with the league's first champions to be crowned at the conclusion of the PlayerUnknown's Battlegrounds (PUBG) Pan-Continental competition. The vaunted fight-card format will see head-to-head matches between players from Team Vitality, Team Envy, OpTic Gaming, Tempo Storm, and other premier esports teams.
"We're taking esports to the masses," said ESP Gaming President Jeff Liboon.
As the gaming and esports industries have taken gradual steps towards legalised match betting, several casino companies in Las Vegas and around the globe have embraced esports as a means to attract younger players to their properties.
Much like how promoters in combat sports, like boxing and UFC, work to develop compelling and crowd-drawing matchups for their fight cards, the WSOE plans to do the same for its esport cards.
"The WSOE will highlight the most compelling narratives in competitive gaming driven by the very essence of what makes traditional sports so popular, the players," said Liboon.
The entertainment company MGM Resorts International will be partnering with Poker Central and ESP Gaming on the production for the WSOE. MGM Resorts has recently upped its investments in esports, unveiling the first dedicated esports arena in Las Vegas back in March.
The league has its first big event — dubbed the WSOE 1 — planned for September later this year, with other competitions scheduled either every month or every two months. Meanwhile, the league will also have weekend matches with a $100,000 prize pool which will be considered both as a test-run and an exhibition of ESP Gaming's production capabilities.
Should WSOE meet expectations, it will rival, or even exceed, one of the biggest tournament series in the esports industry, esports giant ESL's Intel Extreme Masters (IEM). While IEM lets popular titles like Counter-Strike: Global Offensive, StarCraft II, and PUBG take center stage in its events, it's not as regular as what is planned for the WSOE, having only three events a year.
ESP Gaming's decision to centre its league's productions in Las Vegas will be vital in drawing top teams and organisations to a central and easily-recognisable location. Vegas' many entertainment and lodging amenities will certainly make it appealing.
 "The WSOE will represent what gamers really love about esports with the intensity turned up to the max," added Liboon.
Source: foxsportsasia.com
UK eSports Awards Winners Revealed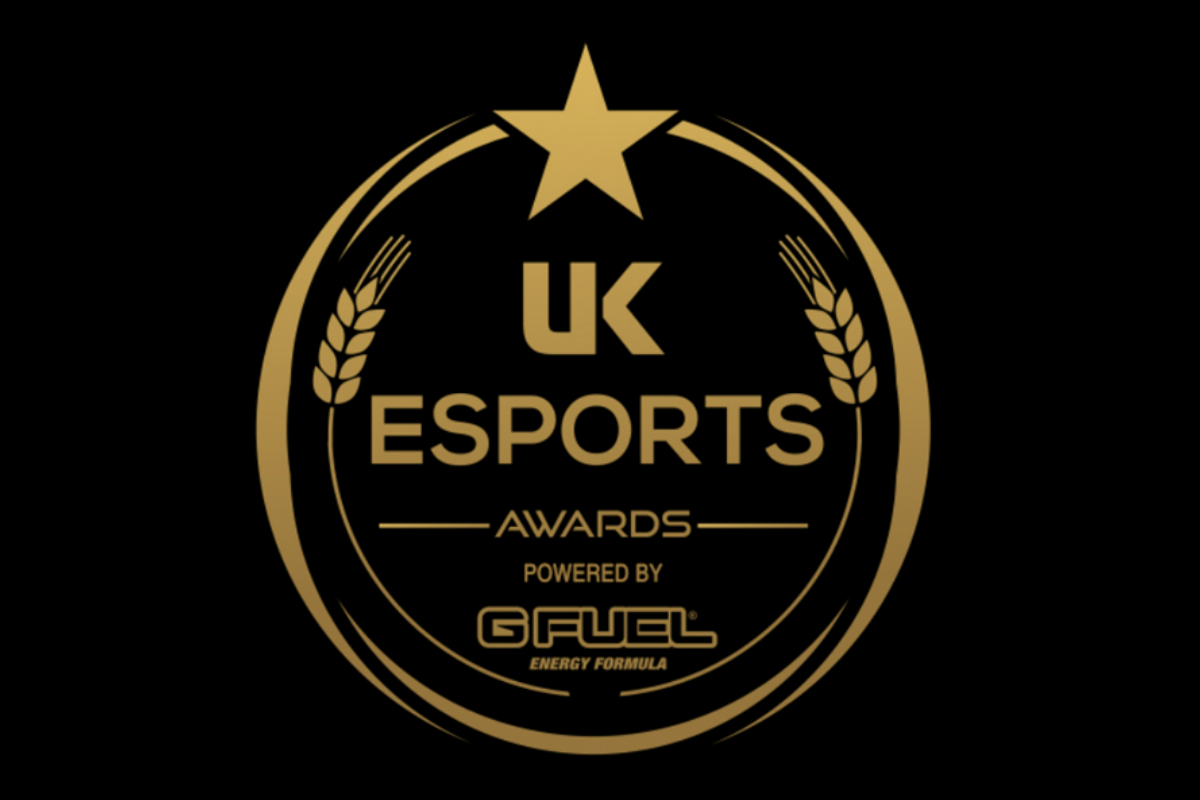 Reading Time:
1
minute
A host of top talent in the UK esports scene was recognised this evening at the ESL studio in Leicester.
The inaugural UK Esports Awards Powered by G FUEL saw 15 awards handed out to talent in a mix of categories, from Player of the Year to Admin of the Year, Backstage Hero and many more.
You made almost 1,000 nominations earlier this year, and an independent panel of seven judges selected the eventual
An independent judging panel of seven chose the winners. The panel was announced after the winners had been selected, and the judges didn't know who the other judges were until after they placed their votes.
The judges are Ryan Hart, Rams "R2K" Singh, Tom "Tridd" Underwood, Joe "Munchables" Fenny, Tom "Gumpster" Gumbleton, Alexander "Raven" Baguley and Graham "Messioso" Pitt.
Here are the full list of winners:
BACKSTAGE
Reporter of the Year: Michael "Duck" Moriarty and Mike Kent (joint winners due to the judging voting ending in a tie)
Service Provider of the Year: FaceIT
Backstage Hero: Jessica "Mintopia" Smith
Admin of the Year: Michael "Cynil" Parsons
Photographer of the Year: Joe Brady
Videographer of the Year: Rhys Rasmussen
PRESENTATION
Caster of the Year: Dan Gaskin
Presenter of the Year: Frankie Ward
Streamer of the Year: Craig "onscreen" Shannon
Tournament of the Year: ESL Premiership
GAMING
Manager of the Year: Kalvin "KalKal" Chung
Player of the Year: Owen "smooya" Butterfield
Team/Organisation of the Year: exceL Esports
MEMES AND DREAMS
Banter of the Year/Wooden Spoon: Dan Gaskin & Darroch Brown (for their use of the 'banter bell' in the Hearthstone Prem)
Wooden Spoon 2: Liam "Doopz" Whitehead (for finishing second in nine epicLANs – or 11 if you include CoD4 tournaments – and being voted second for the Wooden Spoon by the judges)
Esports Entertainment Group Announces the Appointment of Magnus Leppäniemi To Advisory Board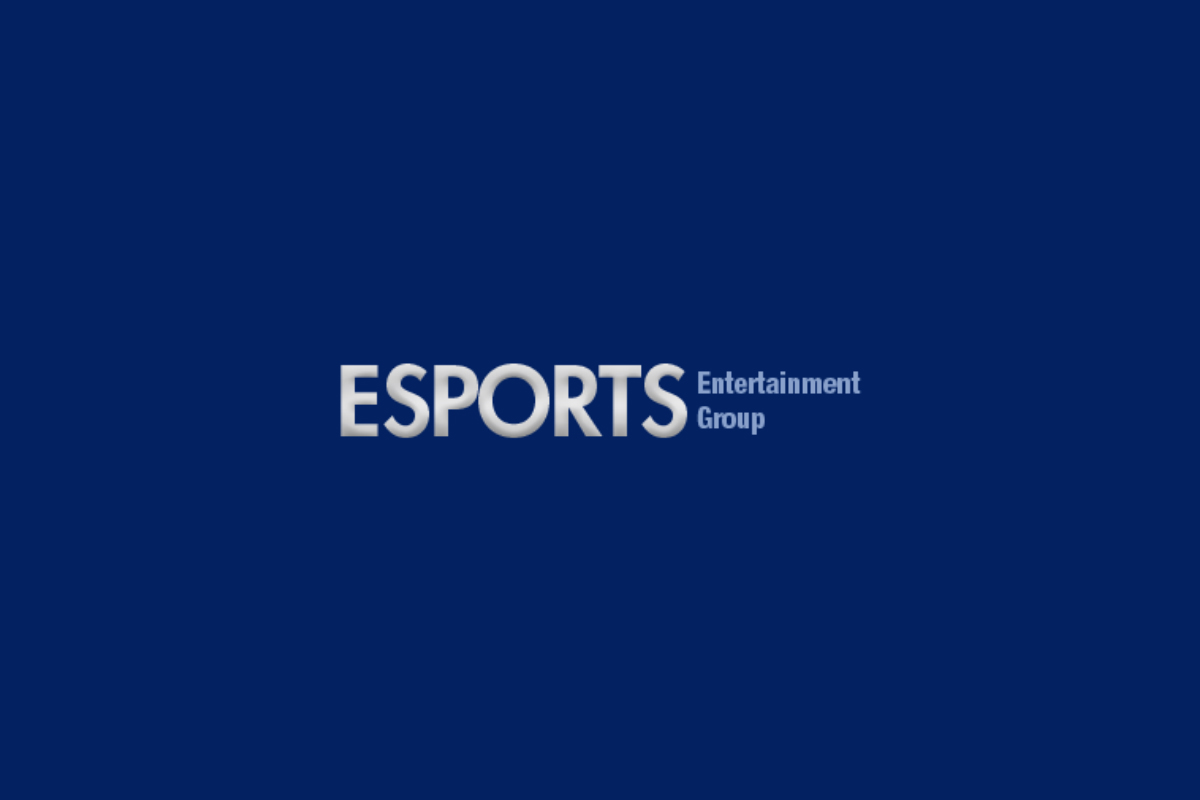 Reading Time:
3
minutes
Esports Entertainment Group, Inc. (OTCQB:GMBL) (or the "Company"), a licensed online gambling company with a specific focus on esports wagering and 18+ gaming, is pleased to announce the appointment of Mr. Magnus Leppäniemi of Stockholm to the Company's Advisory Board. Mr. Leppäniemi has an extensive background in esports as a Senior Games Industry Executive.
Mr. Leppäniemi currently serves as the Head of Key Account Management & Partnerships at DreamHack AB. DreamHack helped pioneer esports and continues to be one of the largest global producers of esports content, with broadcasts that generated over 375 million views and events that welcomed over 250,000 visitors in 2017. DreamHack is the world's largest digital festival, with 11 events occurring in 6 countries across the globe in 2018.
At DreamHack, Magnus manages, acquires and grows strategic global accounts.  One main task has been to spearhead US sales by targeting, acquiring and developing new sales and customers.  He is also responsible for managing and supervising  third party sales channels, which includes synchronizing both external sales through the likes of ESL, the world's largest esports company, and global esports companies such as VY Esports and Big Block LA, as well as, internal sales at MTG/Kinnevik, the publicly traded parent company of DreamHack with a current market capitalization of $US 2.75 Billion.
Magnus Leppäniemi stated, "It is an exciting time for a company like Esports Entertainment Group to be emerging in the Esports and competitive gaming, as new games such as Fortnite and PUGB usher in new massive audiences, while traditional games such as CSGO and Dota still retain huge global fan bases.  For Esports Entertainment Group, this the right time to enter the space and deliver the additional experience, value and energy that trusted and responsible betting can provide between both fans and friends of Esports and Competitive gaming.  I look forward to helping Grant and his team grow their business within the Esports and Competitive gaming space."
Grant Johnson, CEO of Esports Entertainment Group, stated, "We are beyond thrilled to have Magnus join our team. His impeccable reputation within the esports world and tier one network of contacts at the highest levels of esports around the world will open strategic doors to Esports Entertainment Group that we could only dream of a few months ago. The timing of his arrival could not be better given our momentum in 2018 and our preparation to make a big splash at Gamescom 2018 in August."
Redchip investor relations Esports Entertainment Group Investor Page: http://www.gmblinfo.com
About Esports Entertainment Group:
Esports Entertainment Group Inc. is a licensed online gambling company with a specific focus on esports wagering and 18+ gaming. Esports Entertainment offers bet exchange style wagering on esports events in a licensed, regulated and secure platform to the global esports audience.  In addition, Esports Entertainment intends to offer users from around the world the ability to participate in multi-player mobile and PC video game tournaments for cash prizes. Esports Entertainment is led by a team of industry professionals and technical experts from the online gambling and the video game industries, and esports. The Company holds licenses to conduct online gambling and 18+ gaming on a global basis in Curacao, Kingdom of the Netherlands and the Kahnawake Gaming Commission in Canada. The Company maintains offices in Antigua, Curacao and Warsaw, Poland. Esports Entertainment common stock is listed on the OTCQB under the symbol GMBL.  For more information visit www.esportsentertainmentgroup.com
FORWARD-LOOKING STATEMENTS
The information contained herein includes forward-looking statements. These statements relate to future events or to our future financial performance, and involve known and unknown risks, uncertainties and other factors that may cause our actual results, levels of activity, performance, or achievements to be materially different from any future results, levels of activity, performance or achievements expressed or implied by these forward-looking statements. You should not place undue reliance on forward-looking statements since they involve known and unknown risks, uncertainties and other factors which are, in some cases, beyond our control and which could, and likely will, materially affect actual results, levels of activity, performance or achievements. Any forward-looking statement reflects our current views with respect to future events and is subject to these and other risks, uncertainties and assumptions relating to our operations, results of operations, growth strategy and liquidity. We assume no obligation to publicly update or revise these forward-looking statements for any reason, or to update the reasons actual results could differ materially from those anticipated in these forward-looking statements, even if new information becomes available in the future. The safe harbor for forward-looking statements contained in the Securities Litigation Reform Act of 1995 protects companies from liability for their forward-looking statements if they comply with the requirements of the Act.