Pinnacle chooses MuchBetter gaming wallet for global sports betting and esports betting payments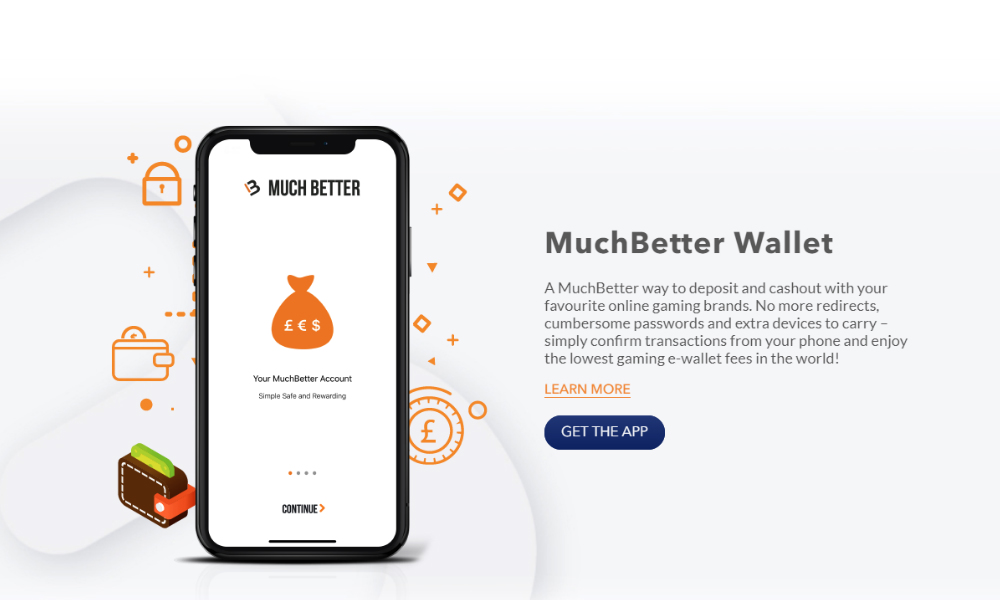 Reading Time:
3
minutes
UK, London, 20 June 2018 – MuchBetter, the iGaming payments company, today announced its availability to all Pinnacle sports betting and eSports customers worldwide. Pinnacle is one of the best-known betting operators in the world and, in using MuchBetter as a new payments option, the operator intends to reduce its transaction fees significantly, prevent fraud and provide the best deposit and withdrawal experience possible for its players.
Pinnacle has established its betting brand over a period of 20 years and is now one of the biggest names in the iGaming space. Pinnacle has also built a strong reputation in the high-growth eSports betting industry and, at ICE 2018, was seeking new ways to enhance its sports betting and eSports experience for its growing userbase. From a customer experience perspective, MuchBetter was chosen as a new payment option for the way it has successfully combined leading edge mobile technologies such as biometric and device authentications, yet simultaneously streamlined the deposit and withdrawal process for customers, without the need of passwords or security questions.
This balance between security and user experience was a key consideration for the operator, as was MuchBetter's unique commercial model. Under MuchBetter's Value Based Pricing model, operators are charged based on each player's net balance over a month, thus ensuring that processing fees are substantially lower and relative to the true financial value of each player.
The anti-fraud features of the MuchBetter Gaming Wallet were also a primary consideration for Pinnacle. As MuchBetter creates a trusted environment between app, mobile number, device and user, this prevents common and historical issues such as account takeover scenarios and fraudulent activity such as bonus abuse, a perennial issue in iGaming. Furthermore, MuchBetter's transparent use of data and open APIs will also help operators like Pinnacle to meet current and incoming data protection, KYC and AMLD regulations.
"Given the steady rise of transaction fees in recent years and squeezed margins, it's rare to find a payment partner that is genuinely on your side," said Pinnacle's Head of Group Payments, Isabelle Delisle. "In MuchBetter, we are working with a trustworthy account team, and have tremendous faith in the extensive experience of the leadership team of course. We are confident that our players will love the MuchBetter App, which offers an intuitive experience for our customers to quickly and easily fund their Pinnacle accounts. On our side, we're excited by the way that MuchBetter will help us proactively reduce transfer fees, while also cutting down on the most common and most damaging forms of iGaming fraud."
"Pinnacle continues to be one of the most innovative sports betting operators on the market today, as evidenced in their approach to eSports. That's why we take such pride in partnering with them today," said Jens Bader, MuchBetter co-founder. "Pinnacle needed a solution that offered the functionality that mobile players have come to expect as standard from their mobile apps, and in MuchBetter they have a service that is simplicity itself. MuchBetter seamlessly integrates mobile into the iGaming experience, making payments as quick and easy as ordering an Uber or streaming a film on Netflix. There are no passwords, no security questions. Players can make their payments and withdraw their winnings with just their fingerprint and phone.
About MuchBetter:
MuchBetter, operated by MIR Limited UK Ltd, an FCA-licensed and regulated e-money issuer, is the new payments application for iGaming. Available on Android and iOS, MuchBetter make effortless online, offline and contactless payments throughout EMEA. Funds can be transferred and received in real-time and MuchBetter's unique commercial model increases operator revenues while its anti-fraud features and use of best in class technology reduces risk.
Hyundai Accelerates Into Esports as Official Automotive Partner of the Red Bull Conquest Finals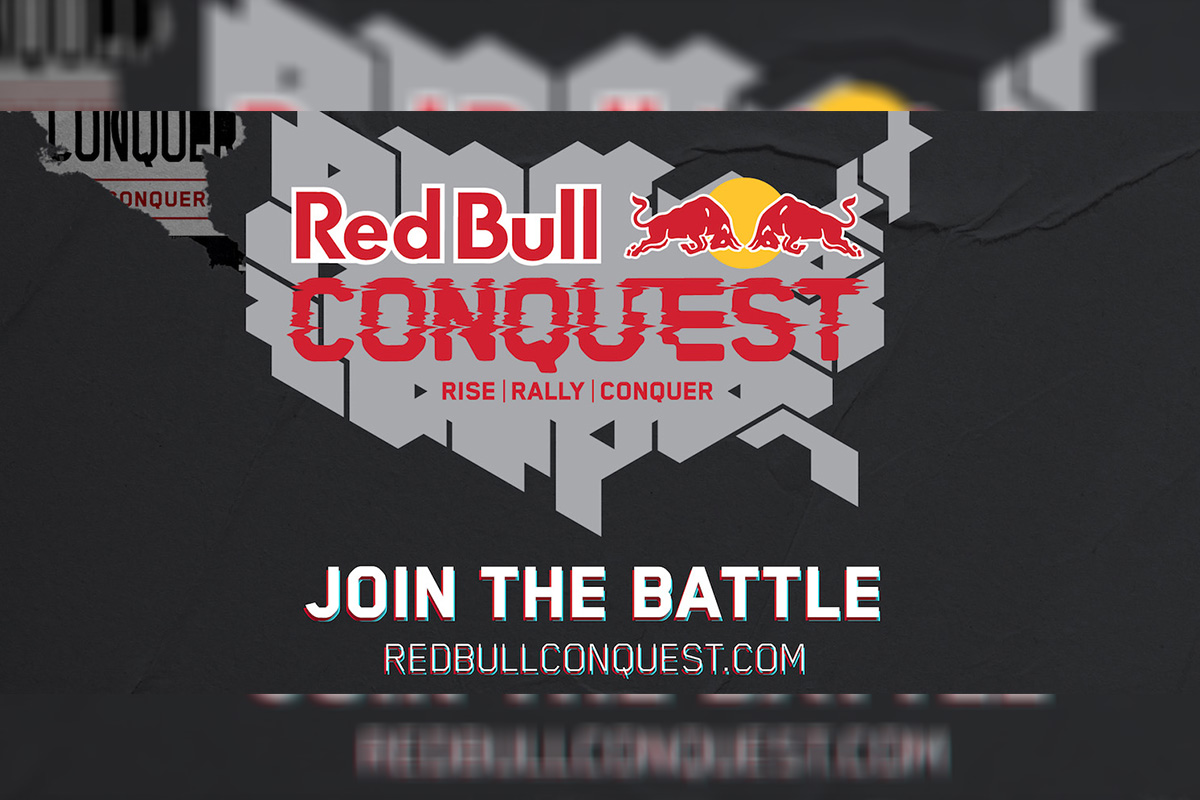 Reading Time:
2
minutes
– Hyundai sponsors the Red Bull Conquest finals in Washington, D.C. on November 16-18
– Red Bull Conquest showcases the nation's top regional fighting-game players
– 2019 Veloster N will be on display throughout the event
– Hyundai offering themed fan activations inside the venue for attendees
America's best fighting-game players descend upon the nation's capital this weekend for the Red Bull Conquest finals, where regional fighting game champions in Street Fighter® V: Arcade Edition, TEKKEN 7, and Guilty Gear Xrd REV2 from 15 U.S. cities and online will slug it out to determine the best fighting game region in the nation.
Hyundai proudly joins the fray as the event's official automotive partner, showcasing the exciting new 2019 Veloster N and delivering themed fan experiences for attendees throughout the weekend.
"We've all witnessed the remarkable growth and impact of esports, and the passion surrounding it is infectious. Partnering with Red Bull at this event is a perfect scenario for us," said Dean Evans, CMO, Hyundai Motor America. "These top players and the fans who come to watch them are enthusiasts who take performing at a high level extremely seriously. At the same time, they understand that it's all about the fun in the end. That's why we're excited to be involved and have Veloster N prominently featured this weekend. This car is completely aligned with that mindset: no-nonsense performance in pursuit of everyday fun."
All Red Bull Conquest attendees will be greeted by the 2019 Hyundai Veloster N, which will be displayed throughout the weekend outside the entrance to Washington's brand-new Entertainment and Sports Arena, the event's host venue. Inside the main gaming arena, Hyundai and Red Bull are teaming up to provide a fun, unique photo-op where guests can act out their favorite characters from the Tekken & Street Fighter games, complete with props, in a 360-degree green-screen environment. Fans will be able to choose from six different fighting game backdrops and have the photos emailed to them for sharing on their social-media channels.
For more on Red Bull Conquest, a complete schedule of events, and to buy tickets, visit redbullconquest.com.
About Red Bull Conquest:
Red Bull Conquest is a regional fighting game circuit empowering competitors to represent their local fighting game scene and embark on the journey to: RISE. RALLY. CONQUER. After traveling to 15 qualifiers across the United States, with one additional online qualifier, competitors will meet in Washington, DC on November 16 – 18 to determine which region has the best players in Street Fighter V: Arcade Edition, TEKKEN 7, and Guilty Gear Xrd REV2.
Hyundai Motor America:
Hyundai Motor America is focused on delivering an outstanding customer experience grounded in design leadership, engineering excellence and exceptional value in every vehicle we sell. Hyundai's technology-rich product lineup of cars, SUVs and alternative-powered electric and fuel cell vehicles is backed by Hyundai Assurance—our promise to deliver peace of mind to our customers. Hyundai vehicles are sold and serviced through more than 830 dealerships nationwide and the majority sold in the U.S. are built at U.S. manufacturing facilities, including Hyundai Motor Manufacturing Alabama. Hyundai Motor America is headquartered in Fountain Valley, California, and is a subsidiary of Hyundai Motor Company of Korea.
Source: Hyundai Motor America
McLaren Shadow Project Middle-East Finals at The Avenues Bahrain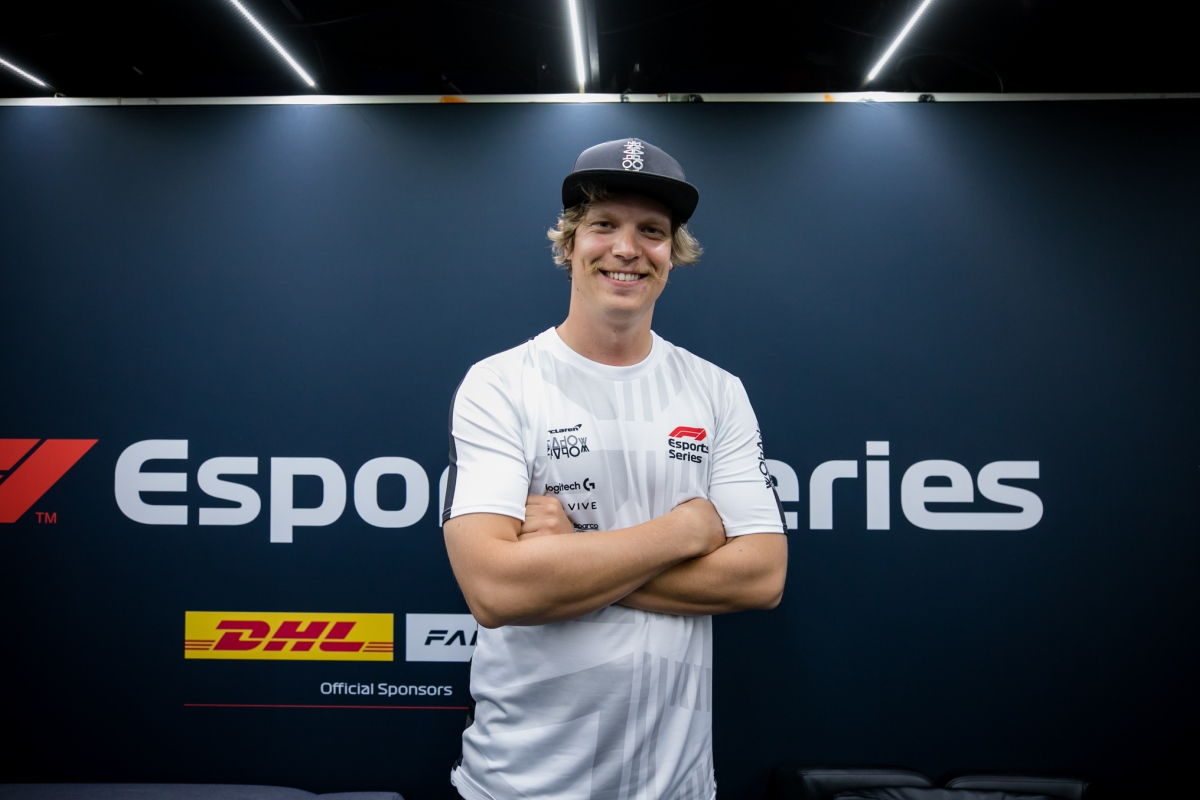 Reading Time:
3
minutes
Live finals to be held on 23 November at The Avenues, Bahrain with 16 contestants competing for a chance to represent the Middle East in the McLaren Shadow Project world finals

An entire week-end of fun for families and friends

A chance to play against and learn from professional champion Olli Pahkala from McLaren Shadow F1 esports team
The countdown to the Middle-East finals of the McLaren Shadow Project is well underway as 16 esports hopefuls prepare to battle on 23 November for the chance to represent the region in the 2019 world finals at the McLaren Technology Centre in the UK in January 2019. The winner of the McLaren Shadow Project championship will get a seat in the team's new F1 esports team and join the McLaren esports development programme where they will hone their skills and work with the McLaren F1 team.

Launched in July 2018, Shadow Project Middle-East is the result of a dynamic partnership between Bahrain-based Atyaf e-Racing, McLaren and UK-based motorsport agency MPA Creative to discover the Middle East's next eracing star.
The event will be run from Thursday, 22 November until Saturday, 24 November at The Avenues Bahrain, Gate 3.

Olli Pahkala, a relative "veteran" of the esports scene, has become one of its most prominent figures after finishing third in the prestigious 2014-2016 iRacing World Championship Grand Prix Series before earning a semi-final spot in the 2017 Visa Vegas eRace. He will be available to meet visitors and share his expertise and experience in the world of sim racing.
"We are excited to see the first Shadow Project event come to life here in Bahrain," said Dr Mohamed Ahmed Jumaan, Co-Founder and Director of Atyaf e-sports. "We have a long-term plan for this programme and together with our partners McLaren we are keen to see this grow around the region. We will also be following our winner through the competition in the UK and will promote his experience to our local enthusiasts to encourage participation in future activities and maybe find a star of the future!"
Atyaf e-Racing has also planned a number of fun activities for the public: a retro-gaming display will enable parents and kids to discover the world of gaming from early games such as Super Mario Kart, and various old consoles and TV sets. There will also be a free-to-play area where visitors can practice their skills on Xbox One and Forza Motorsport 7.
On Saturday, the main stage will open to the public, enabling friends and families to compete against one another in mini racing tournaments.
Last, but not least, a specially imported road safety simulator will provide insight and education into safe driving behaviour through virtual reality practice.
Dr. Mohamed also wanted to express his appreciation for the support this event has received from Tamkeen, Gulf Air, DHL and from the many technology suppliers present at the event.
About McLaren Shadow Project
'McLaren Shadow Project' is a virtual racing programme that shadows McLaren's real world. The champion of McLaren Shadow Project 2018 will win a place on the new McLaren esports team and go on to race online against the best teams in the world. The winner will also win access to the McLaren esports development programme,.
About TIG Holdings
TIG Holding WLL is a Bahrain-based group investing in technology ventures. It is notably active in TV and Home Entertainment services, web application development and has recently entered the esports arena through a dedicated subsidiary Atyaf e-sports.
About MPA
Founded in 1984 by Jonathan Gill and Jeremy Clarkson, Motoring Press Agency (MPA) is an award-winning agency providing motorsport media, PR, communications and management services. MPA Creative in its existing form was founded by Deborah Tee in 2008 before expanding to include MPA Commercial in 2015 as a 'sister' agency with the arrival of former Haymarket Motorsport Director Ian Burrows and former IMG and MSV business development manager Daniel Bailey. 
CompLexity Partners with WinStar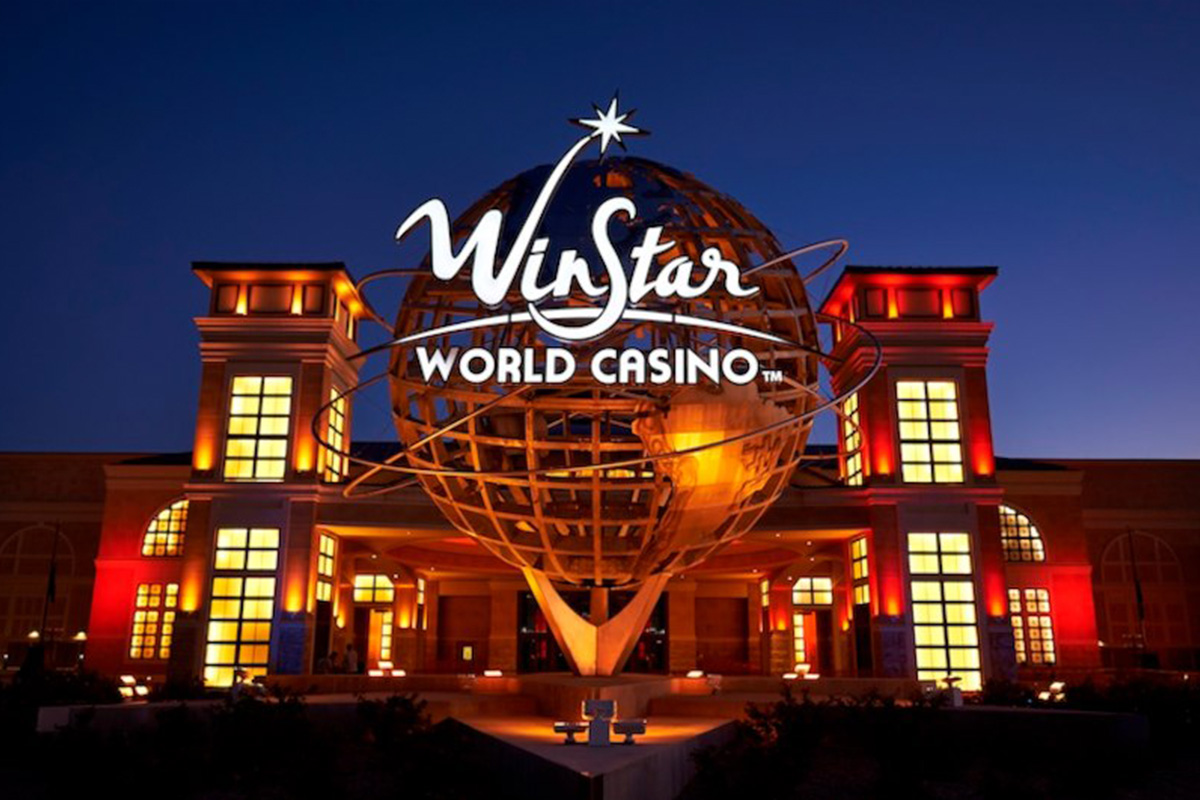 Reading Time:
2
minutes
Complexity Gaming, one of North America's most elite and longest standing esports organizations, announced an official partnership with WinStar World Casino and Resort, one of the largest casinos in the world, making it the exclusive casino of Complexity Gaming. This marks the first time that a U.S. esports organization has designated a casino as their official sponsor.
"WinStar is a preeminent gaming and entertainment venue, and we are excited for them to become our exclusive casino partner," said Jason Lake, Founder and CEO, Complexity Gaming. "This partnership signals a significant shift in the esports sphere toward making competitive gaming entertainment even more mainstream."
Esports is the fastest growing segment of media and entertainment and is rapidly gaining traction in the U.S., especially among adult audiences. While ages 18 to 34 comprise the largest demographic, esports viewership is beginning to skew older, with nearly one in three esports viewers being between the ages of 35 to 54. Additionally, online streaming platforms, like Twitch and YouTube have a larger audience base — for gaming alone — than HBO, Netflix, and ESPN have combined.
"The high-energy and competitive nature of esports aligns with our focus on creating unique, high-energy gaming and entertainment experiences for our patrons," said Jack Parkinson, WinStar general manager. "Complexity's forward-thinking and innovative approach to one of the fastest growing genres of mainstream entertainment is a natural fit as we look toward remaining at the forefront of the gaming industry."
As part of this partnership, Complexity players will have access to WinStar's various amenities, including the hotel, golf courses and concerts, and will make routine appearances at the casino and other events, while WinStar has the option to host biannual boot camps and "meet-and-greets," where Complexity players could interact with fans and train before large events.
In September, the Dallas Cowboys announced WinStar as the Official Casino of the Dallas Cowboys, making it the first-ever NFL team to announce an official casino designation.
About Complexity Gaming:
Complexity Gaming is one of North America's longest standing and most successful esports organizations, now owned by Jerry Jones of the Dallas Cowboys and real estate investor John Goff. The esports organization is led by Co-founder and CEO Jason Lake, considered by many to be one of the founding fathers of esports in North America. Complexity Gaming has won more than 140 championships in nearly 30 game titles over it's more than 15-year history. Staunchly committed to passion, professionalism, and a player-first mentality, Complexity Gaming has been continuously recognized as a global leader in modern esports.
About WinStar World Casino and Resort:
With more games than any other casino in the world, WinStar World Casino and Resort offers more than 8,100 electronic games, 99 tables games – including craps and roulette games, 55 poker tables, two 18-hole championship golf courses, and the 3,500-seat Global Event Center, 65,000 square foot convention center, and the nearly 1,400-room WinStar World Casino Hotel. Owned by the Chickasaw Nation, WinStar World Casino and Resort is located just north of the Texas-Oklahoma border along Interstate 35 and presents unrivaled gaming action 24 hours a day, seven days a week, world-class entertainers and a wide range of restaurants.