BlockChain Innovations Corp. CEO, Matthew Stafford to speak at iGB Live! 2018 in Amsterdam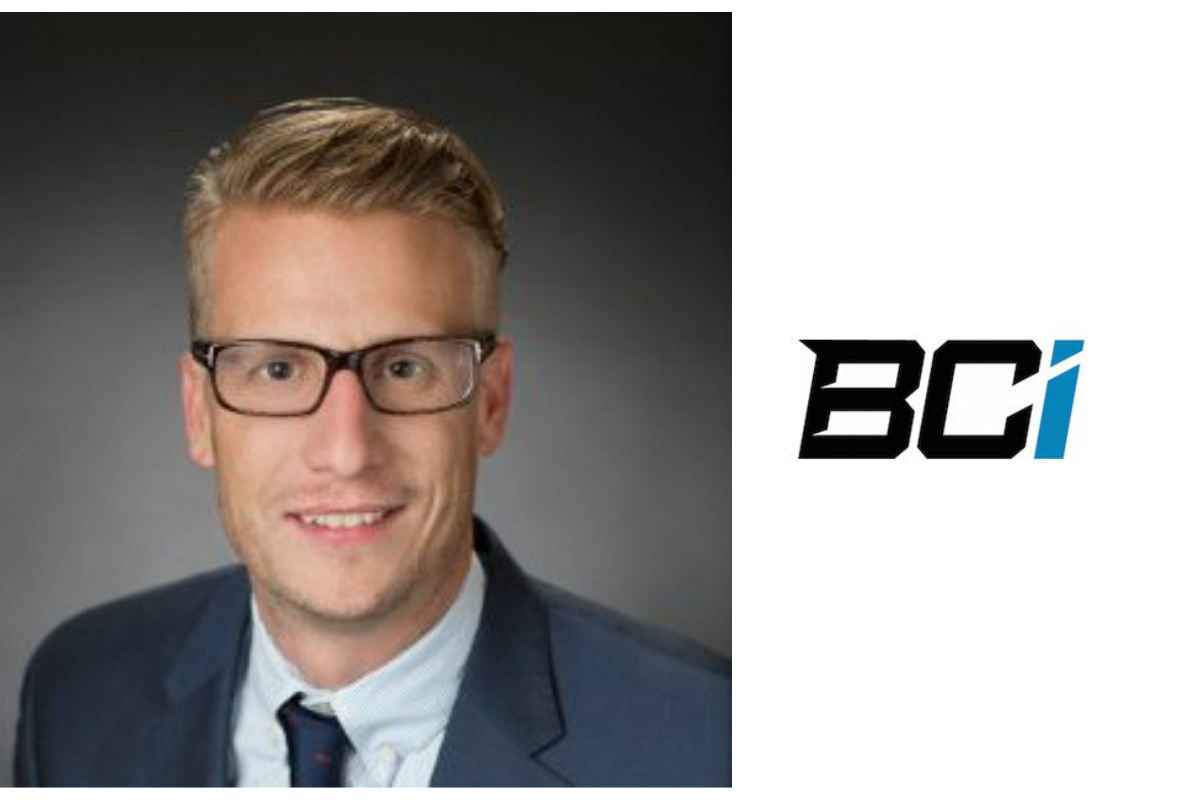 Reading Time:
2
minutes
Toronto, Canada – July 10, 2018 – BlockChain Innovations Corp. ("BCI"), an international blockchain technology supplier serving the regulated gaming industry is pleased to announce that Matthew Stafford, CEO, will present at iGB Live! 2018's Crypto Live event on July 19, 2018 at 2.30pm. Also attending is Morris Mosseri, Founder and CTO of the BCI.
Crypto Live showcases the latest and most cutting-edge technologies and products in iGaming, offering potential partners, advisors, and investors a chance to identify and approach the best businesses in crypto/blockchain iGaming
Matt Stafford stated, "BCI's blockchain solution and products are beyond a doubt the most dynamic and market ready for the wagering industry, it's the backbone of any digital offering for a modern operator and I look forward to presenting our technology to the world's leading gaming operators and suppliers."
BCI began developing its gaming-by-design technology in 2015 and it is the only current blockchain solution to allow gaming companies across all sectors of the wagering industry: sportsbooks and exchanges, lotteries, e-sports, and daily fantasy; the ability to offer instant confirmation of on-blockchain live-event wagering, which is deposit-less, secure, and truly managed on a distributed network.
About BlockChain Innovation Corp.
Blockchain Innovations is headquartered in Las Vegas. The company designs and develops market ready blockchain technology for public and private real-money wagering and peer-to-peer gaming companies across the globe.
The company's blockchain technology consists of a fully functional crypto-currency wallet, a tipbot – PebbleShare for easily sending and receiving smart contracts, and its smart contracts platform- the ideal wagering eco-system for instant confirmation, where contracts are tradeable, divisible, transferable and new wagering not available in traditional retail or online markets.
The company's technology is built around PebbleCoin, a gambling-by-design cryptocurrency that has been mined since 2015. PebbleCoin's unique features make it the only crypto-currency that can facilitate real-time wagering.
Casino Barcelona Online signs content agreement with Yggdrasil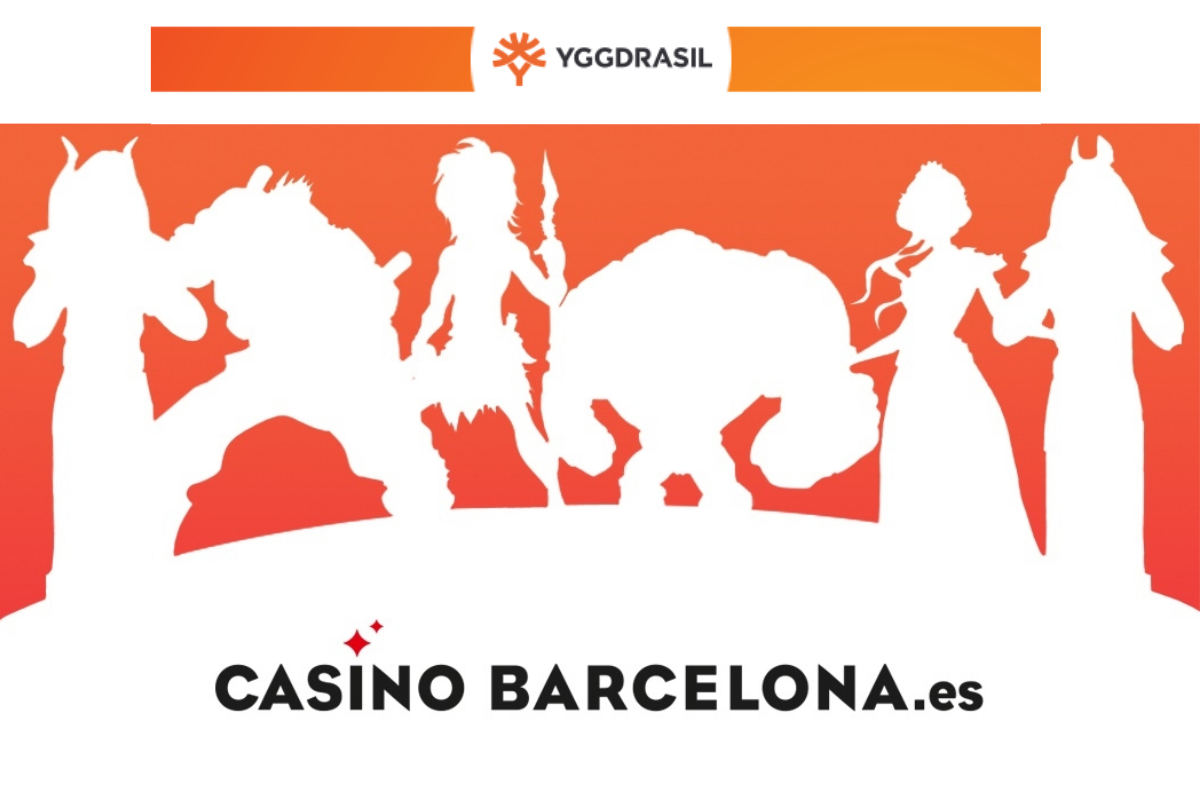 Reading Time:
2
minutes
Yggdrasil extends presence in Spanish market signing with prestigious brand Casino Barcelona Online
Innovative gaming solutions supplier Yggdrasil has signed a content partnership with prestigious operator Casino Barcelona.
Casinobarcelona.es is the online platform of Casino Barcelona, a landmark on the casino map in Europe. Being licensed by Spain's National Gambling Commission enables Casinobarcelona.es to offer all games on their quickly growing platform to a large local customer base.
Yggdrasil will provide its premium portfolio of casino games as well as its in-game promotional tool BOOST®, accelerating the growth of casinobarcelona.es as a market leader in Spain. The games will be available on both desktop and mobile devices and include latest slot release Wolf Hunters, classic titles such as Valley of the Gods and the blockbuster Vikings trilogy that has proven very successful in recent years.
Xavier Ballester, Director of Casino Barcelona Online, said: "This agreement is very important for us and is part of our strategy, since Yggdrasil's content matches our brand values of offering our players the highest quality products, and I'm in no doubt its games will be liked by our players".
Fredrik Elmqvist, CEO, Yggdrasil, said: "I'm delighted to be partnering with Casino Barcelona, one of the most significant and prestigious brands in Europe.
"We now have some extremely strong Spanish partners who will benefit from our premium range of high-quality content, and I'm very much looking forward to working closely with them all, as well as coming ones, while the market continues to develop."
About Yggdrasil
Yggdrasil is a provider of superior online gaming solutions for iGaming operators. The business was founded in 2013 and has since emerged as one of the industry's most respected and acclaimed suppliers. Yggdrasil operates a highly scalable business model and covers three product verticals: Casino Slots, Table Games and Bingo, in addition to the business verticals: Yggdrasil White Label Studios, YGS Masters and Yggdrasil Dragons. Since its inception, Yggdrasil has embarked on a solid growth trajectory enabled by a strong corporate culture focused on innovation, creativity, quality and technology leadership. Yggdrasil is headquartered in Sweden and has offices in Malta (operational HQ), Poland and Gibraltar.

About Casino Barcelona
CasinoBarcelona.es is the online casino platform of Casino Barcelona, one of the most prestigious casinos in Europe and the leader in the Spanish market. Its range of games is equipped with the most innovative technology systems to offer a unique entertainment environment. CasinoBarcelona.es operates in Spain with the gambling licenses granted by the Director General for the Regulation of Gambling.
CasinoBarcelona.es belongs to Grup Peralada, a leader in the sector in Spain for more than 40 years, which also operates casinos in Argentina, Uruguay and Chile. www.casinobarcelona.es
About the Spanish regulated market:
The last five years has seen year-on-year growth in both online casino and sports betting verticals in Spain. Spain is one of the fastest growing iGaming markets in Europe and is projected to grow by c. 20% in 2018 compared to 2017 and where mobile grew by c. 30%. The Spanish iGaming market is expected to reach close to €1 billion in 2018 as measured by Gross Win, according to data provided by H2GC. Yggdrasil has significantly expanded its regulated market footprint in 2018 with partnerships in a multitude of territories including the UK, Italy, Spain, and the Czech Republic.
UltraPlay kicks off EEGS and BEGE with betting on eSports and US sports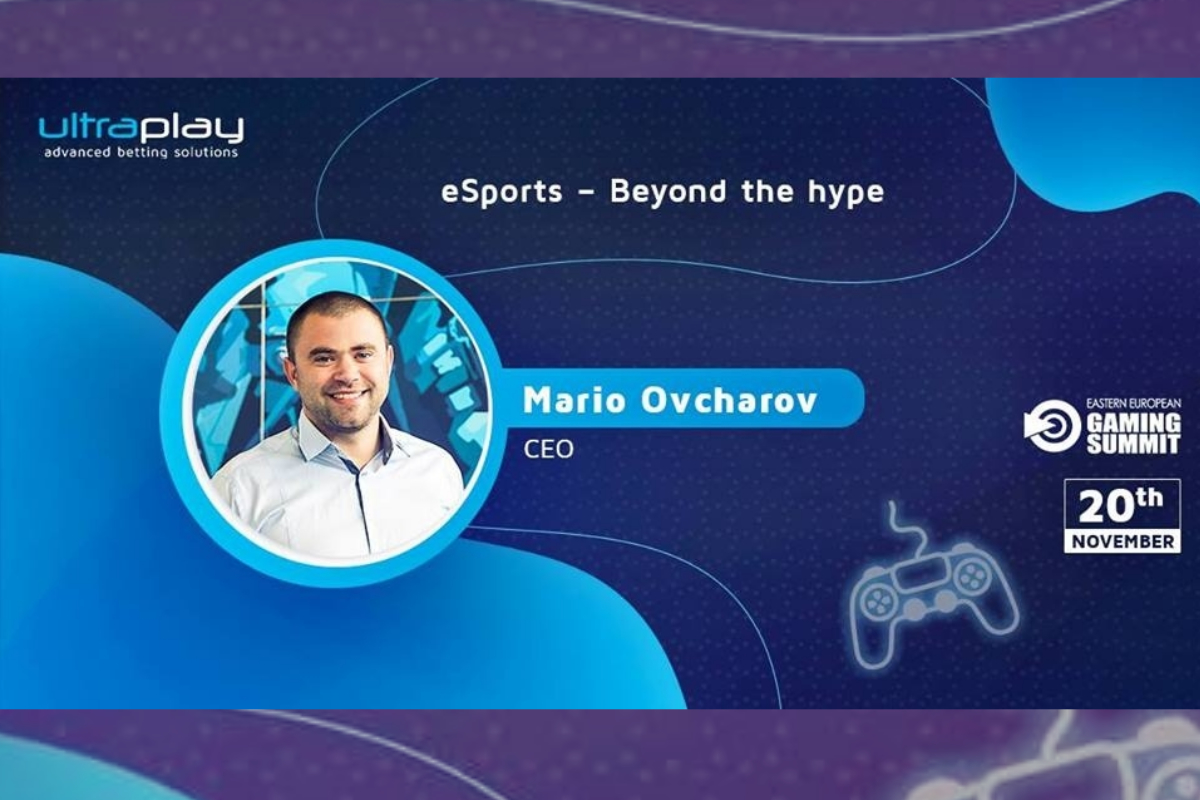 Reading Time:
2
minutes
UltraPlay will attend the Eastern European Gaming Summit (20th November) and BEGExpo (21-22 November). The company's CEO Mario Ovcharov, and Head of Trading, Peter Ivanov, have much to share on eSports and US sports and how vital it is for the gaming business, especially in Eastern Europe, and how operators can benefit from both gaming verticals.
On 20th of November, Mario Ovcharov, will be a part of the discussion panel "eSports – Beyond the hype". Along with other professionals he will discuss the future and current state of eSports. UltraPlay's collected data and case-studies on eSports shows that eSports has a completely new audience, the Millennials who bet predominantly on eSports and this trend will continue to grow. The top 3 eSports titles are responsible for more than 60% of the betting volume, but extensive coverage is vital as it is the initial impression of the potential bettor, and very much like in regular sports live betting is preferred.
Also on the 20th of November, Peter Ivanov, will have a presentation on "How do punters bet on US Sports". As the Head of Trading at UltraPlay, Peter has excellent knowledge of the worldwide sports gambling market. Some of the highlights in the presentation will cover:
The US sport punter: expectations and behavior
The situation of the US Market
Opportunities in the US Market
To learn more on how US sports differs from the one in Europe, don't miss the chance to hear more on the broad experience and insights UltraPlay can share and discuss it further on.
On 22nd November Mario Ovcharov will have a short presentation in the Sales Pitch Zone of BEGE on "How to attract the eSports audience to your betting brand". Esports revenue is expected to surpass $1 billion by 2019, it has overtaken golf and rugby in terms of popularity, and the company's CEO will share with operators and all interested to enter this very specific market how their business can get the most out of it.
UltraPlay envisions eSports as a constantly growing sector. Company's experience shows that being in the gaming business, paying attention to it is a must. This industry has been growing for the past 15 years recording a tremendous boost in the last 4 years.
Meet and greet UltraPlay's team at EEGS and BEGE Expo from 20th to 22nd of November in Sofia, Bulgaria.
About UltraPlay:
UltraPlay is a modern technological company, founded in 2010, with the core ambition to offer innovative approach to the online gaming industry by providing advanced betting solutions, focused on eSports, sports betting, casino, live betting and bitcoin solutions.
Assembled by a team of iGaming professionals with vast experience in betting product development, operations, eSports and marketing, UltraPlay is a trusted partner for delivering superior sports software and odds products to its customers. Learn more about the company here: www.ultraplay.co
Sportingtech attends SiGMA 2018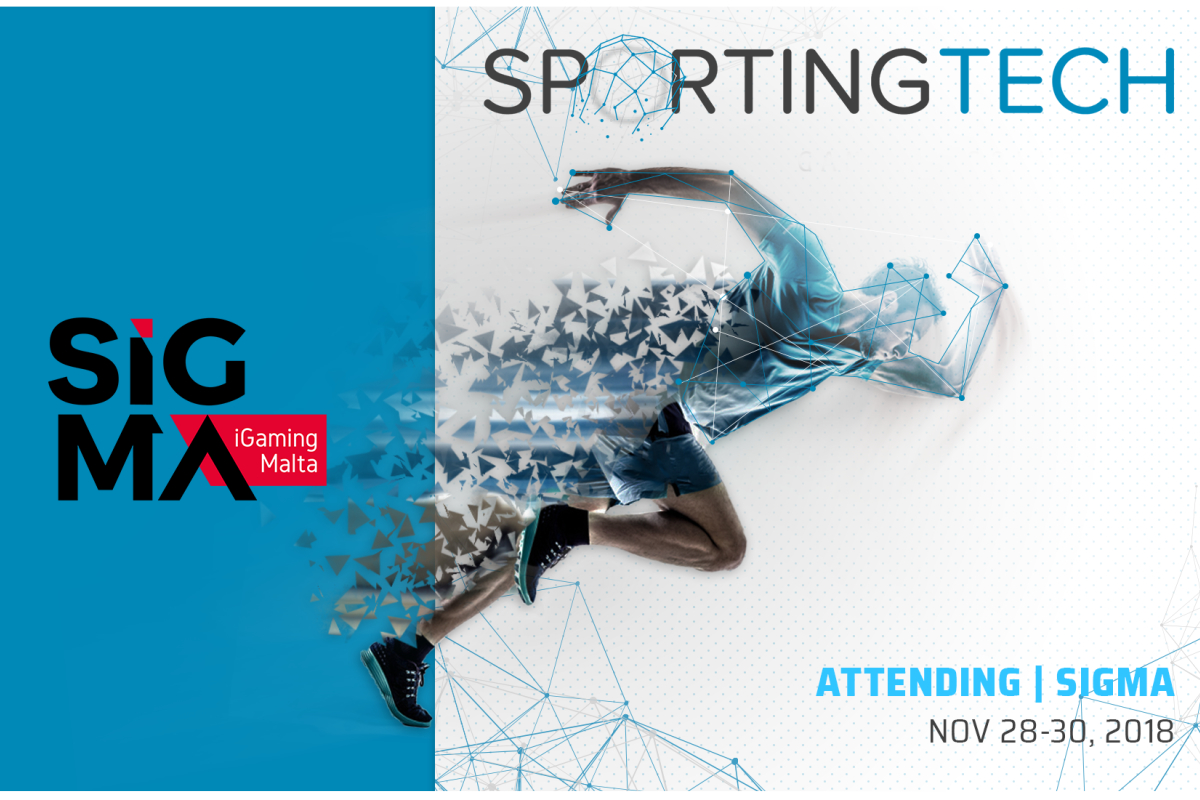 Reading Time:
1
minute
Sportingtech, the gaming platform provider is attending SiGMA 2018.
The team will attend the igaming event in Malta next week and showcase its gaming platform. Don't miss the opportunity to meet with Sportingtech's team and talk about industry, products and strategies that can help you improve your business operations.
To book a meeting with the team simply send an email to marketing@sportingtech.com.
The fifth edition of SiGMA iGaming event will take place between the 28th and 30th of November. It has grown into one of the most important European and world igaming events. The 2018 edition will welcome over 400 sponsors and exhibitors, 200 industry-leading speakers and a record-breaking 12,500 attendees from over 80 countries.
Elvis Džombić, Head of Business Development at Sportingtech, says:
"This is a great opportunity for us to showcase the power of our Pulse platform, both online and in retail to current and potential customers. Our team is very dedicated to providing the best possible service and we will improve even more over time. The excellent platform in combination with highly skilled professionals guarantees success for our customers".
About Sportingtech:
Sportingtech is online and retail gaming and betting platform provider. Founded in 2017, it gathers a team with more than 10 years of experience in the gaming industry. Based in Malta, with operational offices in Portugal and Curacao, the company thrives to develop ground-breaking solutions for the Operators.