Visit "Lucky Lands" in a new slot game by Endorphina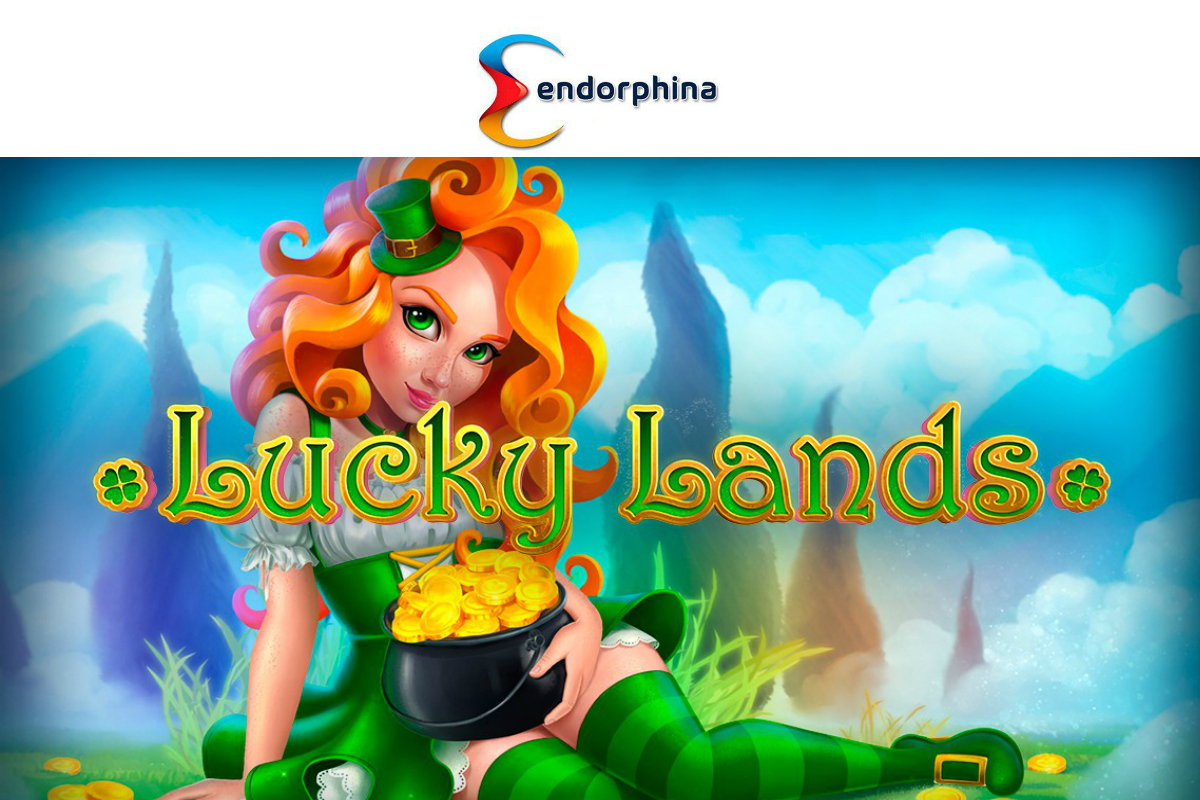 Reading Time:
1
minute
It's only been a few weeks since we've last heard from Endorphina –– who've just presented their newest game Football Superstar. But to our surprise, they're already popping out another release!
Endorphina, the online slot game provider, has just let us know about their NEWEST game Lucky Lands. It's a playful slot game featuring a cute ginger girl who will guide all players through 4 different and exotic lands to find some solid wins.
Endorphina prides themselves on the stability of their software and their unique game mathematics. This slot game offers 4 different types of free spins (after 3 or more scatter symbols appear on the reels at the same time). If this happens, the player is given the freedom to choose which combination of free spins and multiplier he wants to use for his next spins. We assume that this type of mathematics will be very popular amongst the players due to having the freedom to make their own choices.
The slot game is also extremely colorful and saturated. These 4 lucky lands called Fortune Forest, Golden Hills, Happy Valley and Wealth Ridge offer various color palettes from deep violet hues to golden yellow tones –– all to create a unique and mesmerizing atmosphere for the players.
So it seems that Endorphina, the Czech game provider, is on a roll this year with its ongoing successful releases. Let's stay tuned to see if this Lucky Lands game will make it to the top like Endorphina's other hits Voodoo and Jetsetter!
It will be raining money at Endorphina's stand at the Amsterdam Expo!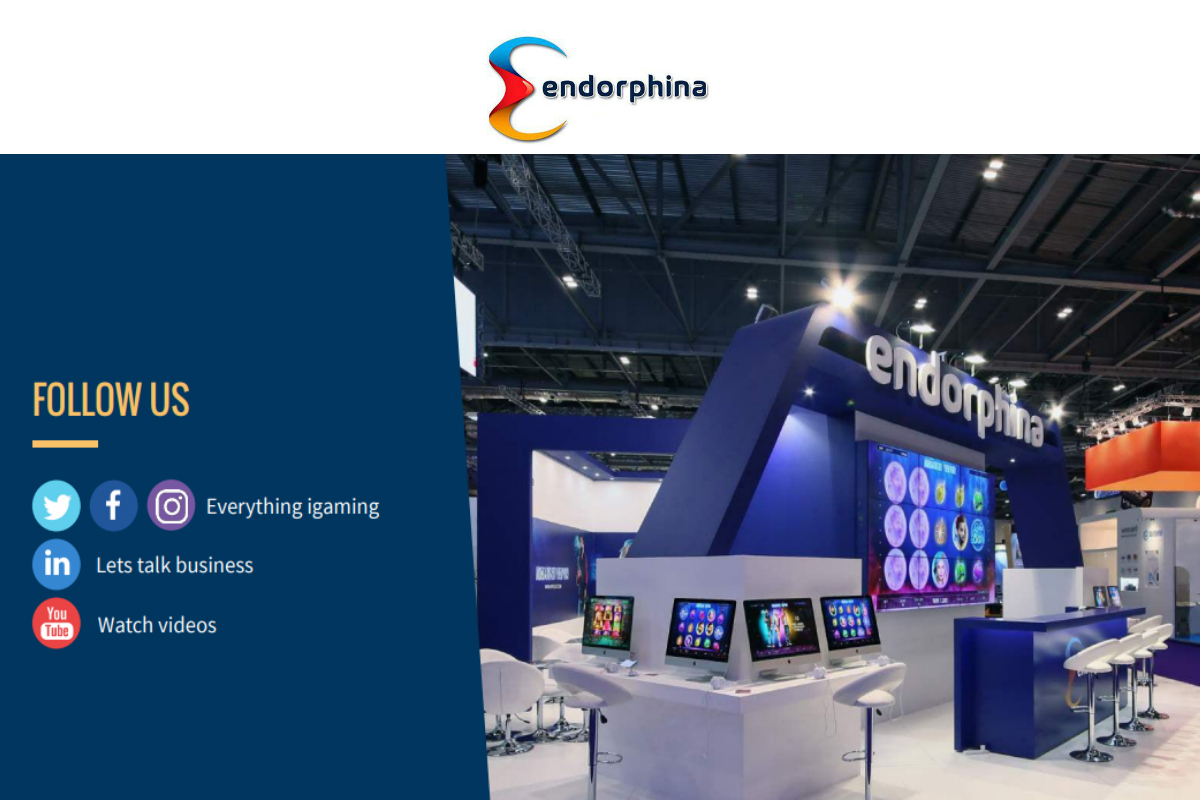 Reading Time:
2
minutes
Many of you have probably noticed that Endorphina, the online slot game provider from the Czech Republic, will be finding its way to Amsterdam for the iGB Expo this July.
For the first time ever, the iGB Live exhibition will combining 3 huge events under one roof: EiG, iGaming Supershow and the Affiliates Conference. This mega event has the chance to become the biggest igaming show in the world.
With so much opportunity under one roof, Endorphina surely can't miss out on this one. They've told us that they're currently preparing a brand new promo to entertain the visitors and to also bring some endorphins into the house. At their stand #P5, you can expect nothing less than to be in complete awe when standing in front of their creations. So far they've been claiming that they will be "showering the visitors in cash" via communication to the public, so let's leave it up to the lucky ones who show up to the event to let us know how much cash they end up bringing home.
We've also heard that there will be 3 mysterious boxes at their stand, and the visitors have the chance to choose only one and to open it. By opening it, something will be triggered and a surprise will "shower" the visitor. If you're lucky, you'll be showered in real banknotes falling "from the sky"! Now that's a one-of-a-kind feeling that you want to experience by just visiting a stand!
The source from the company confirmed that the amount of money falling will be very attractive and that they are expecting people to line up in anticipation to get the chance to pull that string.
If you think you will be the happy + lucky one, visit Endorphina's stand at Amsterdam RAI Expo during the iGB L!ve exhibition to give yourself a shot! If you have some doubts about your luck – pay them a visit anyway, they will have a lot of nice gifts for the participants and you can get to know more about their latest game releases and their overall business model.
Seize the opportunity to talk business? Schedule a meeting in advance at mail@endorphina.com or request a meeting on a special landing page: endorphina.com/igb-live.
Endorphina heads to iGB Live! Amsterdam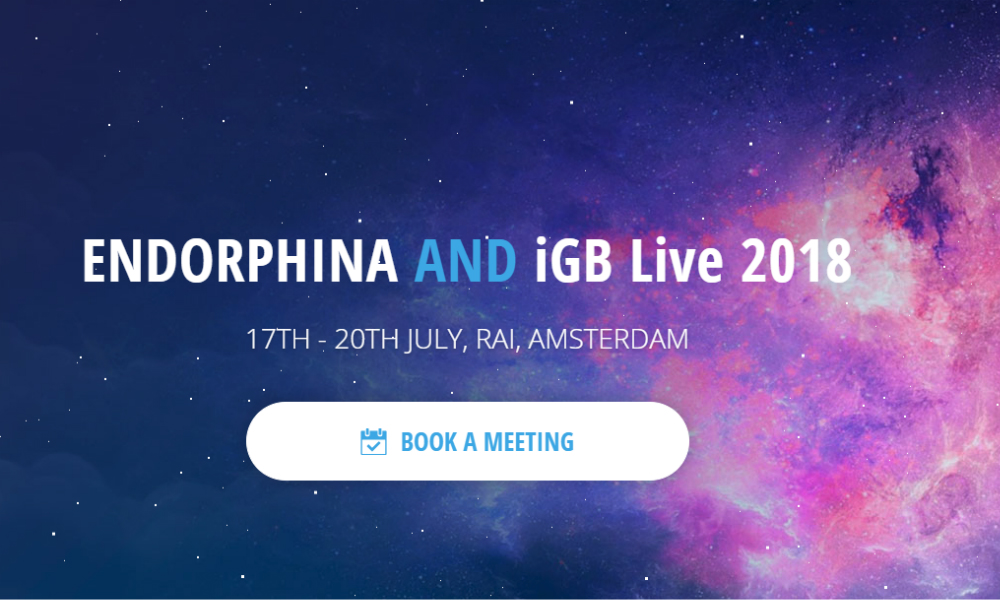 Reading Time:
1
minute
This year, the joint event organized by Clarion events is bringing together three big igaming events: iGaming super show, EiG Berlin and the Amsterdam affiliate conference. The event known as iGB Live 2018, which will take place in Amsterdam –– in the RAI Expo Center and it's rumored that this event will become the absolute largest igaming event in the world, strategically uniting experts and delegates from over 100 different countries.
Endorphina, the popular online slot game provider, will be amongst the exhibitors at this event. After their extreme success at ICE Totally Gaming, it seems that they are preparing to present an exciting new promo at iGB. But there's no surprise there, since Endorphina is known for being able to give us that adrenaline rush to get our endorphins flowing.
They announced that their stand at iGB will be number P5 this year, where their team will be ready to talk business and answer any possible questions regarding their games.
To step things up even further, it seems they've been preparing something extra special for all their visitors!
From what we've heard, you can definitely start to look forward to their "show" – an adrenaline-worthy treat waiting to fall in front of your eyes. Endorphina's stand will transform into a magical place where you'll be completely showered with gifts and goodies, so be sure to stop by and tell them hello!
Would you like to set up a meeting with Endorphina's representatives? Visit this link: endorphina.com/igb-live
Or reach them directly at: mail@endorphina.com
Endorphina launched a new football slot just in time for the FIFA World Cup 2018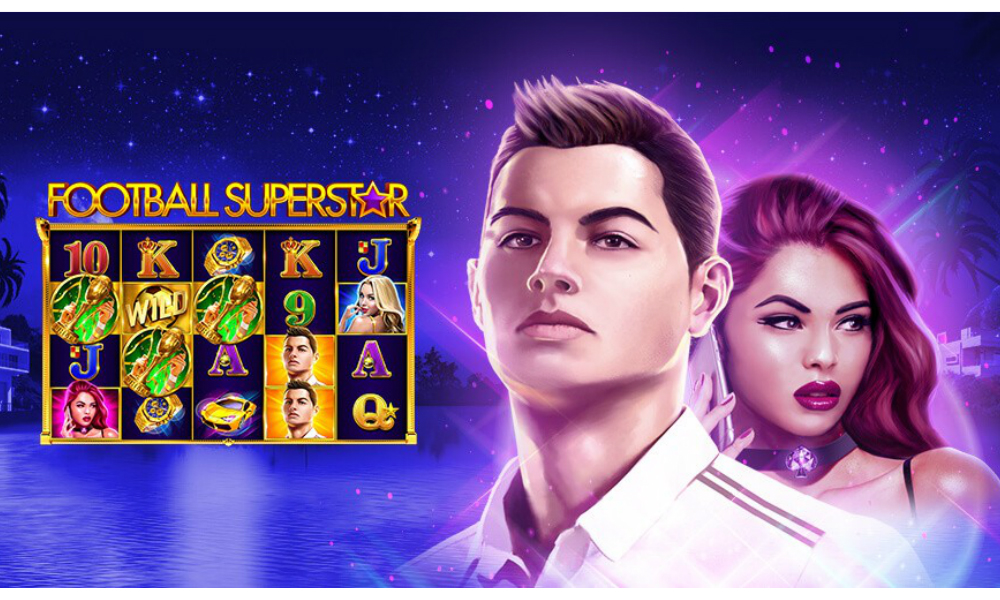 Reading Time:
2
minutes
As we all know, Endorphina's signature move is to release games according to notable worldwide events –– and the 2018 FIFA World Cup is definitely no exception. With the new and attractive version of the game ready to make its debut, Endorphina seems very eager and excited to introduce us to its newest slot game member –– Football SuperStar.
Taking a closer look into the game, we can see that it's not your standard football game. Endorphina made sure to approach this theme so that you can get a glimpse of these famous football stars from an absolutely new and interesting angle. Within this colourful game, the players can finally know what it's like to walk in the shoes of famous football stars and experience the life of top luxury surrounded by all the goods and riches we could only imagine.
The game has 4 rows, 5 reels and 50 pay lines. The symbols on the reels feature the luxurious world of football superstars — with their flashy sports cars, expensive watches, beautiful ladies while living the good life. But of course, Endorphina didn't forget about the game itself.
The slot offers free games with the proper football match atmosphere but to get there, the player need to get at least three scatter symbols. Wild symbol landing on the reels during the free games stays at the same position till the end of free games and substitutes for all symbols except the Scatter symbol and provides players with some pretty amazing big wins.
The game was released for casinos on May 31st, just before the beginning of the official World Cup. It seems to us that Endorphina's players will be very pleased and highly entertained with this sporty, active and luxurious lifestyle themed slot. Endorphina's representative has also told us that they've got many more exciting releases planned for 2018 –– so it's going to be a spinning and thrilling year for Endorphina and its players!