Acronis Announces Technology Partnership with Arsenal Football Club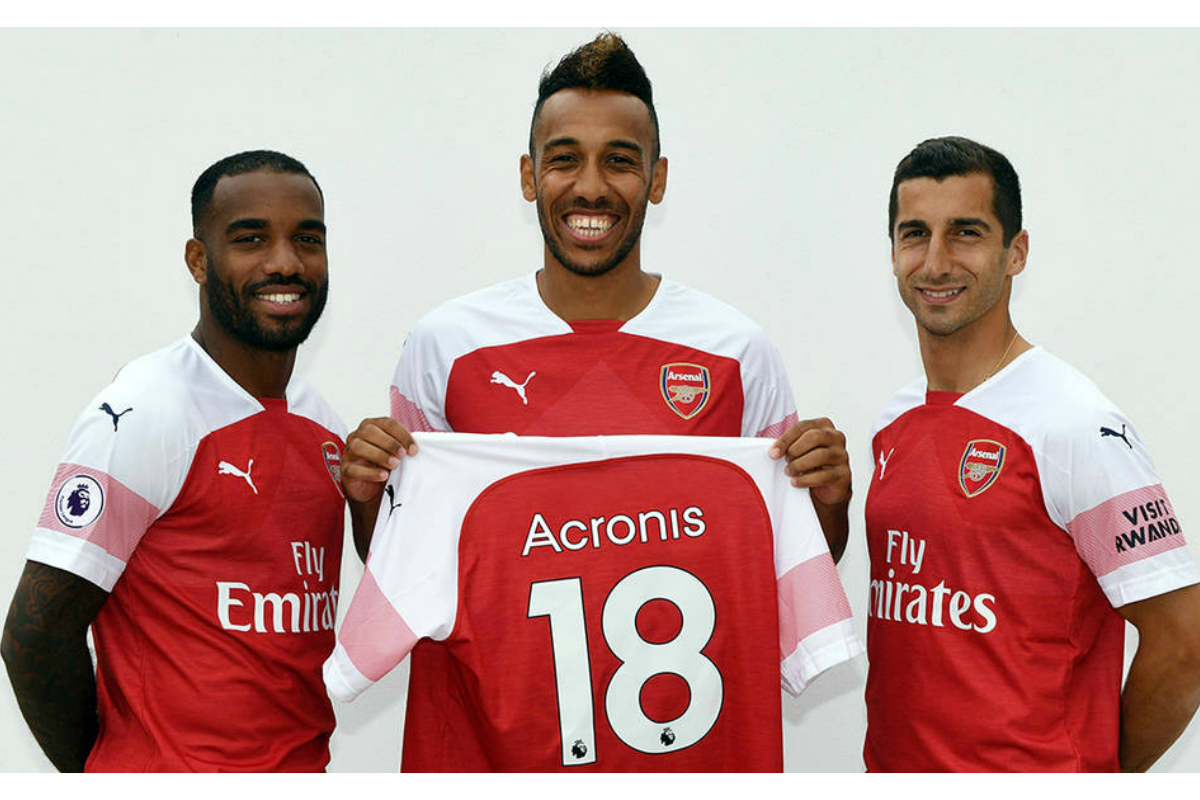 Reading Time:
3
minutes
SINGAPORE, July 27, 2018  — Acronis, a global leader in cyber protection and hybrid cloud storage that is currently celebrating its 15-year anniversary, has formed a new technology partnership with Arsenal Football Club. The partnership, which was announced at a media event during Arsenal's pre-season tour to Singapore, will see the Swiss-Singaporean company provide data protection to the club's growing IT infrastructure.
In top-flight sports, team and competitor analysis is more important than ever to gain an upper hand over the opposition. In this ever-advancing digital age, it is particularly important in football. Developing a winning game plan means recording and analysing the number of passes within certain areas of the pitch, touches in the opponent's box, goals scored off set pieces, and more – all of which are factors that are meticulously studied before, during and after every match.
Arsenal Football Club is at the forefront of data use within football, examining data to improve its performance both on and off the pitch. The club knows that data is extremely valuable and needs to be protected.
This is where the partnership with Acronis comes in. In its new role as an official partner, Acronis will deliver easy, efficient, and secure data protection for all of Arsenal's data, applications and systems, such as the team's Microsoft OneDrive and Office 365 accounts. Acronis also will provide secure storage of every first-team and academy training session recorded at the club's training ground in Colney – which amounts to 8 TB of data a year, the equivalent of 875 matches.
Designed to protect files, apps and systems in any high-pressure, data-intensive environment, Acronis' solutions deliver the superior performance that highly competitive teams seek. That's why Acronis is already the data protection partner of choice for multiple teams in the data-driven motorsports of Formula 1 and Formula E. They know Acronis can ensure the safety, security and privacy of their most critical digital assets, which they rely on to improve the competitive performance and financial returns of their team.
"At the highest level of competition, data is a critical asset. The teams that understand its importance partner with Acronis to optimise their data management. Arsenal FC has been a leader in data use, which is why we are proud to be partnering with them. It shows that Acronis' technology is perfectly suited to high-pressure, digitally intensive environments – even those that are always on the road. We are confident this partnership will benefit Arsenal, Acronis, and all our partners and customers," said John Zanni, President of Acronis.
As the Official Data Backup Partner of Arsenal FC, Acronis' expertise will help the club deal with growing volumes of data while ensuring the continuity of their operations.
Vinai Venkatesham, Arsenal's Chief Commercial Officer, said: "As we enjoy another hugely successful pre-season tour in Singapore, we're delighted to welcome Acronis into our family of official partners. Acronis are world leaders in data backup services and their advanced technology will ensure the club's data is safe and secure. We look forward to working with Acronis and supporting them in their business growth plans."
All Acronis solutions come with an integrated anti-ransomware defence, which means that data protected by Acronis will also be safe from cyberattacks. Based on artificial intelligence, Acronis Active Protection actively monitors systems in real time for suspicious and malicious behaviour, enabling it to automatically detect and stop attacks. Its self-defence capabilities also keep cybercriminals from disrupting the backup software or altering contents of its protected files.
Many of these AI-based technologies are developed in Acronis' research and development centre in Singapore. Acronis employs more than 50 top engineers, with plans to expand the base to 150 engineers in the next three years. The centre will continue to focus on advanced engineering, expanding AI, security, and privacy features of Acronis solutions.
The partnership will run for three years and entitles Acronis to LED signage around the pitch at every home Premier League, Emirates FA Cup and Carabao Cup match. Acronis will also have presence on Arsenal interview backdrops and access to Arsenal first-team players and legends to support Acronis' aim to increase brand awareness globally.
Acronis Foundation
As part of the partnership agreement, Arsenal Football Club will support the Acronis Foundation in its efforts to provide equitable education around the world through building schools in developing countries. Created in honour of Acronis' 15-year anniversary and the company's founding principle that all evils are caused by insufficient knowledge, the Foundation supports initiatives designed to stimulate education to gain and protect knowledge around the world.
About Acronis
Acronis sets the standard for cyber protection and hybrid cloud storage through its innovative backup, anti-ransomware; disaster recovery, storage, and enterprise file sync and share solutions. Enhanced by AI-based Active Protection technology, blockchain-based authentication and a unique hybrid-cloud architecture, Acronis protects all data in any environment, including physical, virtual, cloud, mobile workloads and applications.
Founded in Singapore in 2003, today the company is trusted by more than 5 million consumers and 500,000 businesses worldwide, including 79 of the top 100 most valuable brands.
Source: Acronis
Booongo illuminates the night sky with latest release Moon Sisters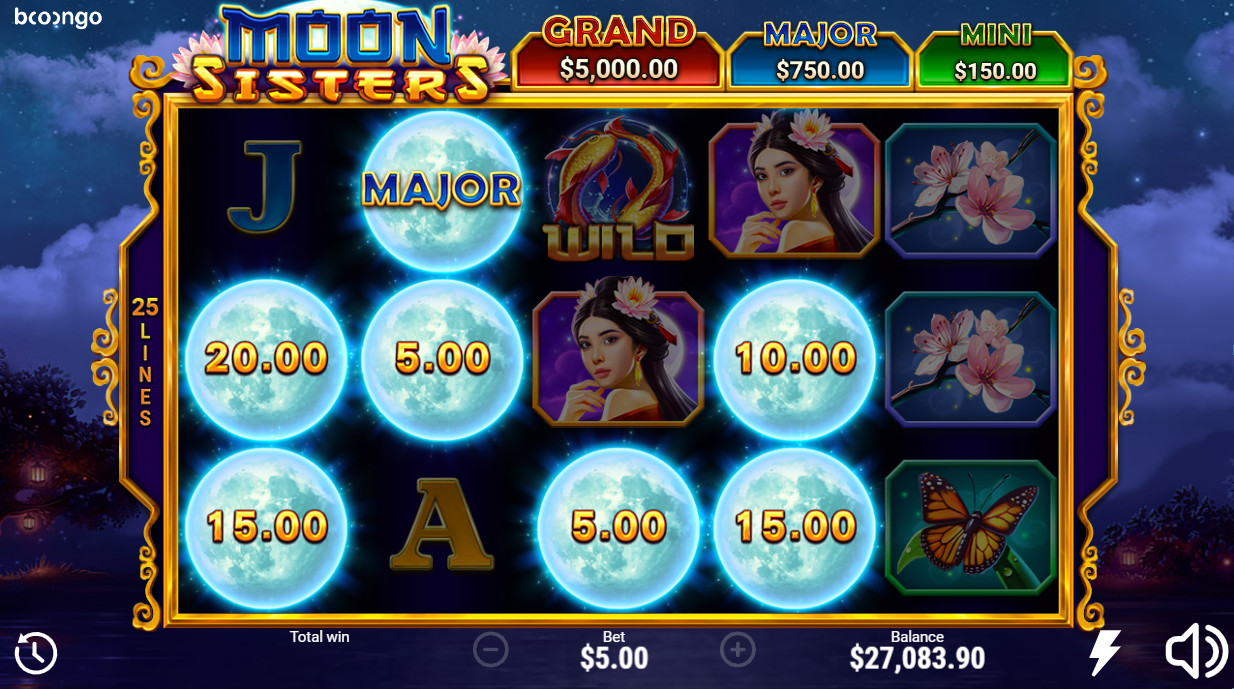 Reading Time:
< 1
minute
Slot designer enhances its Hold and Win offering with exciting new slot
Progressive games provider Booongo is aiming to brighten up the evening sky with its latest slot, Moon Sisters, with cash prizes and three lucrative jackpots on offer for players.
The visually stunning Asian-themed 3×5 game features 25 paylines and is the newest addition to the developer's Hold and Win portfolio.
Collect six moon symbols to gain entry to the bonus round, where multiple respins provide the potential for players to claim the three in-game jackpots – Grand, Major and Mini.
During the round, the Hold and Win mechanics stick all bonus moon symbols that appear on the reels, with each new appearance resetting the remaining free spins to three. Scoop the Grand jackpot prize when 15 moon symbols cover the reels, which is worth 1000x the starting stake.
Moon Sisters is the latest slot in Booongo's cutting-edge portfolio and features quality graphics and an immersive soundtrack that players come to expect with the provider's games.
Yuriy Muratov, Head of Account Management and Business, said: "We're thrilled to announce the release our stunning new video slot, Moon Sisters, the newest member of our expanding suite of games.
"Featuring a variety of exciting Jackpots and the popular Hold and Win mechanic, we're sure this new title is going to brighten the gaming experience and will make a great addition to an operator's portfolio."
Spearhead Studios launches bespoke title Book of Gates on Wunderino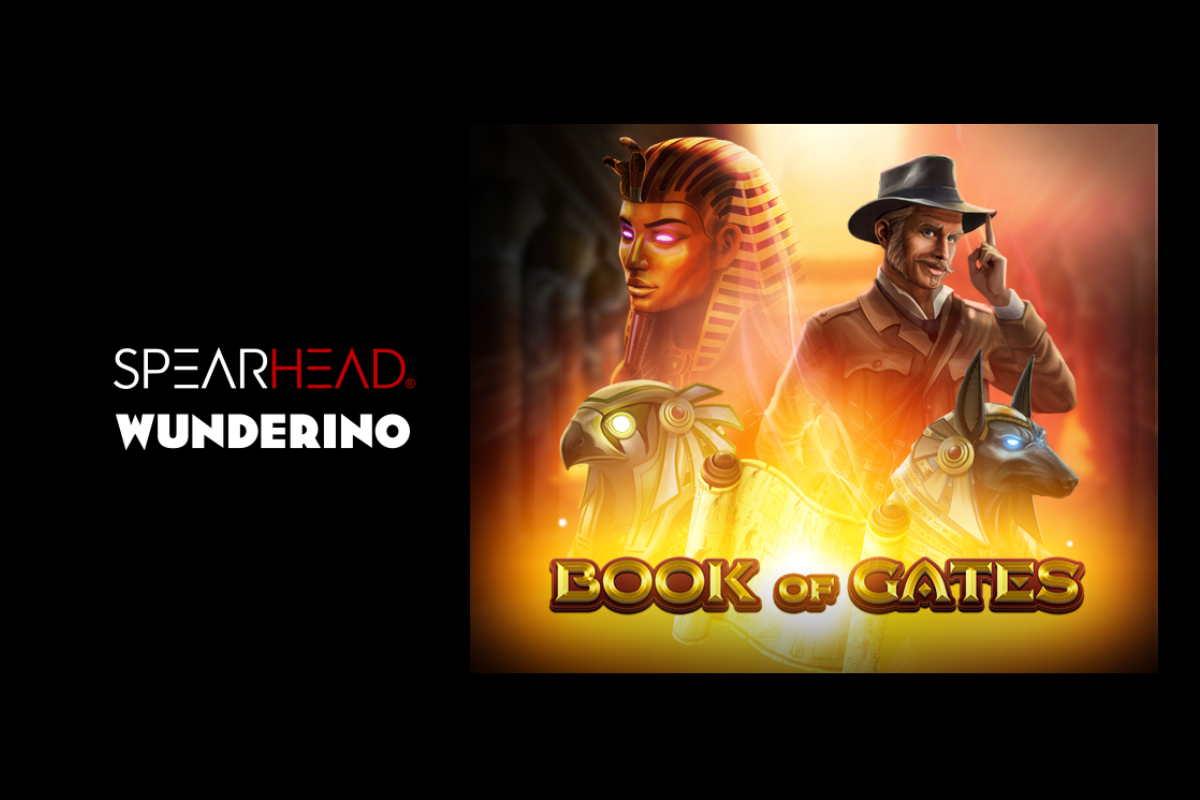 Reading Time:
2
minutes
Spearhead Studios is pleased to announce the launch of the bespoke title Book of Gates on the successful German casino operator Wunderino. The new slot release sees British explorer, Sir Percy Forcet, on a quest to discover the treasures hidden deep inside the tomb of a powerful pharaoh, using the ancient Egyptian scroll as his guide.
Book of Gates was specially developed to rise to the high expectations of Wunderino's players. The title has high-volatility and features a 5X3 videoslot with ten paylines and a maximum win of over 11,000X.
Book of Gates sets the player in the awe-inspiring subterranean tomb of the ancient pharaohs, complete with rich stone carvings, golden flourishes and eternal flames. The environment comes to life when the bonus game is triggered, leaving the player in no doubt that they are now battling with the Egyptian spirits in a quest to discover their secret treasures.
Mathias Larsson, Managing Director of Spearhead Studios, says: "We are very pleased to have released a bespoke game for Wunderino. It's been a great pleasure working with them on Book of Gates, and we are looking forward to developing additional slot titles for Wunderino and other clients."
Tobias Carlsson, CEO of ROL Malta, comments: "We are constantly trying to improve the content-experience for players in our markets. Partnering up with Spearhead was the right move for us to explore how we can take a bigger role in that process going forward."
As well as pushing the graphical presentation to new levels, Spearhead Studios put considerable effort into creating a bespoke soundscape for the game; one that truly conveys the presence of the pharaohs, and the quest that our hero is embarked upon. As with all Spearhead Studios' games, Book of Gates was designed to be fully enjoyed on mobile devices and has been optimised to minimise file size and loading times for an enjoyable player experience.
In the free spins bonus game, a special symbol is selected which then acts as an expanding scatter and can generate big payouts. All base and feature wins can be entered into the Gamble Ladder to potentially increase them up to €30,000. 
LOTTOLAND LAUNCHES FIRST CHARITY LOTTO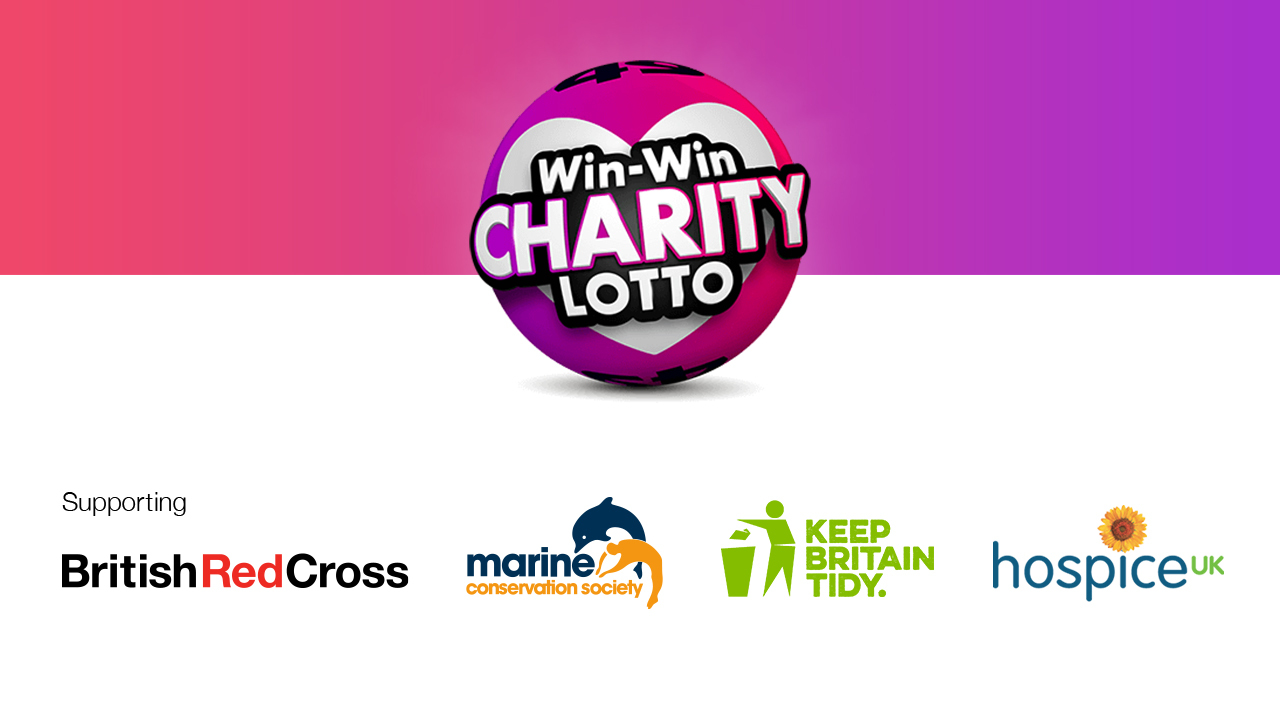 Reading Time:
2
minutes
Win-Win Charity Lotto will support four UK charities
Leading online lotto betting operator, Lottoland, has launched its first charity focused lotto in the UK, where 20p of every pound bet will be donated to four charities – The British Red Cross, Hospice UK, Keep Britain Tidy, and The Marine Conservation Society.
Each bet of the Win-Win Charity Lotto will cost £1 and the jackpot will be fixed at £250,000 for every draw. The game format and results will be based on the popular French Lotto, with draws taking place every Monday, Wednesday and Saturday. Five balls will be drawn out of a total of 49, with 10 bonus balls up for grabs.
Lottoland CEO Nigel Birrell said: "We are delighted to be able to launch our charity lotto betting game here in the UK and are delighted to have these four fantastic charities on board, all of whom support amazing causes.
"The whole team at Lottoland are excited to see the launch of the Win-Win Charity Lotto, it's something we've been working on for some time and absolutely feels like the right step for the business. We believe we've found a good balance, as the respective charities will all appeal to a different audience and yet are all equally, immeasurably important in what they do."
Katherine Ross, Head of Corporate Partnerships at the British Red Cross said: "The British Red Cross has been supporting people at every stage of crisis for over 150 years, both in the UK and around the world. In the aftermath of crisis, we are there to help people rebuild their lives and create a more sustainable future. In the UK, we respond to an emergency on average every four hours, from fires and floods to power outages and terror attacks. Through the kindness of our supporters, we can continue our vital work to protect the most vulnerable people."
Tracey Bleakley, CEO at Hospice UK commented; "Hospice UK are delighted to be partnering with Lottoland on the Win Win Charity Lotto. Hospice UK is the national charity for hospice and palliative care. The Win Win Charity lotto will help us continue our work to ensure all adults and children living with a terminal or life-shortening illness receive the care and support they need, when they need it."
Richard McIlwain, Deputy Chief Executive of environmental charity Keep Britain Tidy, said: "As one of the charities that will benefit from Lottoland's new Win-Win Charity Lotto, Keep Britain Tidy will be able to undertake more work to support communities up and down the country in improving their local environment so that they can love where they live and feel the benefits that come from having access to great parks, beaches and public spaces."
Mike Crossley, Director of Fundraising and Marketing  at The Marine Conservation Society commented; "At what is such a challenging time for charities across every sector, it's fantastic to have the support of Lottoland. The money raised by players of Lottoland will be immensely valuable to our ongoing work fighting for our ocean, working towards a cleaner, better-protected, healthier future where both nature and people thrive."
Launched in 2013, Lottoland has grown rapidly to become the world leading online lotto betting provider, allowing people to bet on the outcome of lotteries from around the world – it has a range of jackpots on offer at any one time so that people can pick and choose how they want to bet. For more information, please visit www.lottoland.co.uk.