iKala "GCP.expert" Launches 3 Big Data & AI Solutions with Google Cloud Data Analytics Specialization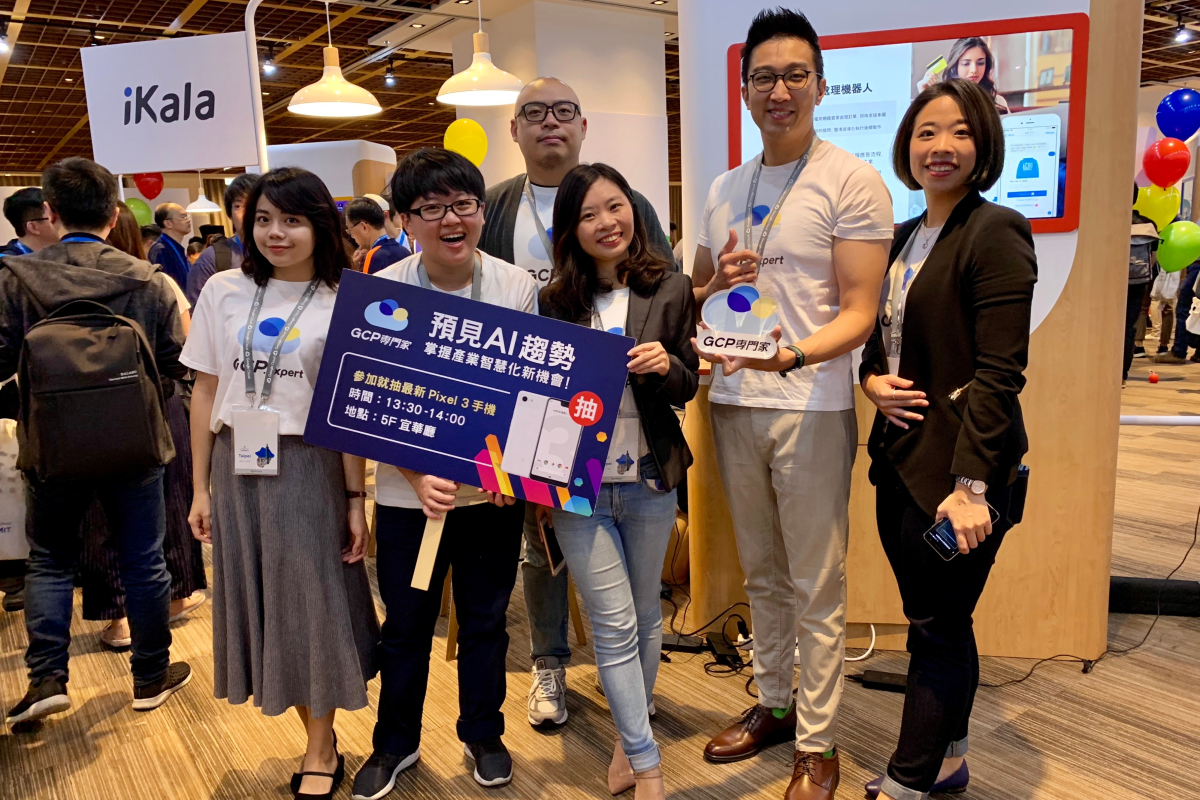 Reading Time:
2
minutes
Derived from big data, AI has eternally changed the way we operate business. As a Google Cloud Premier Partner and Technology Partner, iKala "GCP.expert" pursues an AI-first strategy to enforce the speedy construction and deployment of AI applications at scale. Today iKala "GCP.expert" announces that it is authorized as the only Data Analytics Specialization partner in Greater China region by Google, less than a month after it got Infrastructure Specialization. Meanwhile, iKala "GCP.expert" officially launches 3 novel Big Data & AI Solutions: LTV (Life Time Value) Solution, Smart Recommendation Engine Solution, and Advanced Chatbot Solution.
Expanding Your Business with Big Data & AI Solutions
LTV (Life Time Value) Solution, also called CLV (Customer Life Time Value), is a prediction of the net profit attributed to the entire future relationship with a customer. Ideally, companies can predict and assess the value of target audiences through data analytics. However, the complexity and difficulty of building prediction models drive companies away from big data. With over 40 professional architects, iKala "GCP.expert" utilize GCP machine learning tools, such as AutoML and TensorFlow, to help corporates build precise customer analytics model from their data. It helps companies identify customers of high life time value with precision. Applications in finance, adtech, e-commerce and gaming sectors can all benefit from this solution and corporates can allocate their marketing budgets more wisely, boosting the conversion rate.
Smart Recommendation Engine Solution provides off-the-box and generalized recommendation engines to corporates. It is currently used in iKala's flagship influencer marketing product "KOL Radar" to automatically match suitable KOLs through AI technology. The generalized solution can also be used in a wide spectrum of applications including the ones in retail, e-ccommerce, and adtech.
Lastly, iKala "GCP.expert" has been offering chatbot solutions, helping companies provide 24/7 automatic customer service. The newly announced Advanced Chatbot Solution augments the existing offering with voice recognition interfaces, as well as advanced analytics for self-training and improvement of the bots. The well-known social sellers' tool provider "Shoplus" has adopted the Advanced Chatbot Solution and successfully launched their latest Facebook sellers' chatbot services in Thailand.
Sharing Latest AI Trends & Solutions at Google Cloud Summit TW 2018
On November 7th, iKala "GCP.expert" attended Google Cloud Summit Taiwan 2018 as a platinum partner. Sega Cheng, iKala's CEO, shared the latest global AI trends and how to build scalable AI products through its successful showcases in social commerce and influencer marketing markets. In addition, during the cloud summit, iKala "GCP.expert" showcased its chatbot solution and an AutoML vision demo that achieved amazing accuracy of classifying dog pictures. In the era of data-driven AI, iKala "GCP.expert" will continue to provide even more big data & AI solutions to its customers.
About iKala GCP.expert:
iKala "GCP.expert" is the only Taiwan-based Google Cloud Premier Partner with Technology Partner recognition. With over 4 years of first-hand professional and solid experiences, they have enabled over 200 businesses across APAC in 12+ industries including gaming, media, Ad tech, e-commerce and finance to implement GCP. Having over 40 professional architects with 20+ cloud certifications, they provide in-depth GCP-centric solutions such as technical consulting, billing support, service migration, and enterprise training solutions.
Source: iKala
China declares eSports as a profession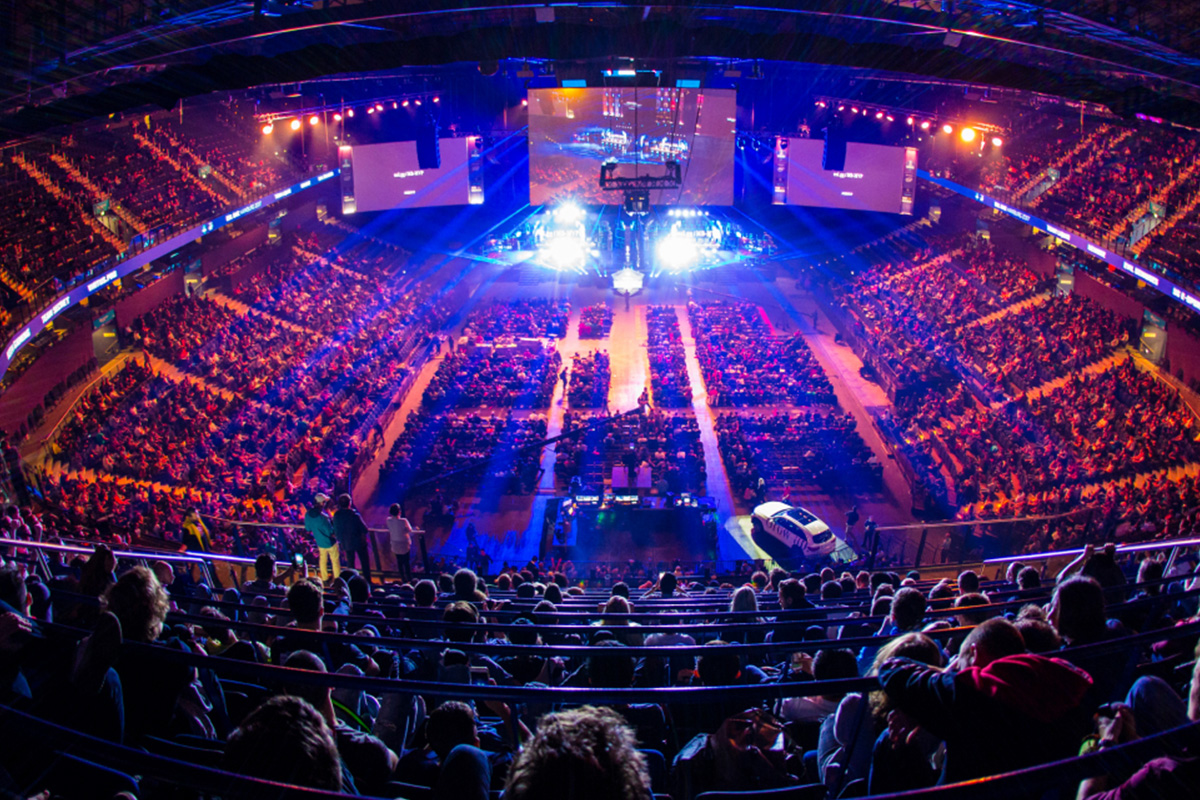 Reading Time:
1
minute
China's Ministry of Human Resources and Social Security (CMHRSS) has officially recognised esports as a profession. The new professions "esports operator" and "esports professional" are included in the 15 new professions approved by the government.
The other professions in the list include AI engineer, big data engineer and drone pilot.
CMHRSS defines "esports operators" as those who organise esports events or produce esports content, as well as those who increase the commercial value of esports through promotion and marketing.
"Esports professionals" are considered those who compete in tournaments, perform in events, or train with other professionals. It can also refer to those who analyse games or assist with training.
MGM China Reports 2018 Annual Results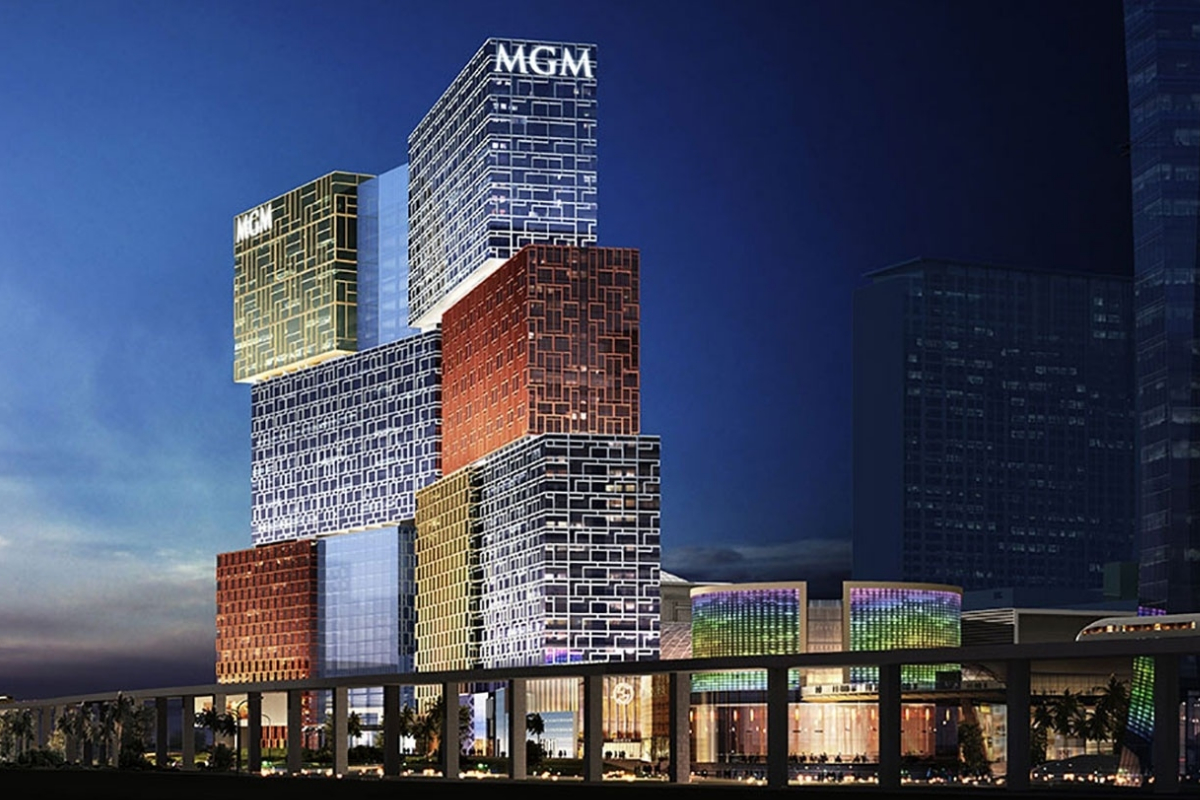 Reading Time:
2
minutes
Group Revenue Grew 33% Year-on-Year MGM COTAI Opened and Ramping Up
MGM China Holdings Limited announced the selected financial data of the Company and its subsidiaries for the three months (the "Quarter") and 12 months ended December 31, 2018 (the "Year").
During the Year, MGM China recorded revenue of

HK$19.2 billion

(2017:

HK$14.5 billion

), growth of approximately 33% year on year. Adjusted EBITDA reached

HK$4.8 billion

, compared to

HK$4.6 billion

a year ago.
MGM China recorded a growth of approximately 34% year-on-year for mass table win, 59% growth for slot win; and 13% growth for VIP table game win.
For the Quarter, MGM China recorded sequential revenue growth of approximately 13% to

HK$5.4 billion

. Adjusted EBITDA grew by approximately 26% to

HK$1.4 billion

from the previous quarter.
Main floor gross table game win for the Quarter was up 13% sequentially, compared to market growth of approximately 9%. VIP gross table games win was up 19%, compared to market growth of approximately 4%.
Adjusted EBITDA margin for the Quarter improved to 26.3%, up by 280 basis points sequentially.
MGM Cotai continued to ramp since the property opened in

February 2018

. All gaming segments recorded impressive sequential growth in both volume and win. Fourth-quarter revenue was up approximately 67% to

HK$2.2 billion

while adjusted EBITDA grew more than triple to

HK$462.9 million

. Margin rose to 20.6% for the quarter compared to 9.6% in the previous quarter.
Targeting a broader market segment, MGM Cotai is equipped with expanded non-gaming offerings. The food and beverage outlets, especially Chinese dining, have been well received. Customers are also impressed by the one-of-the-kind experiences brought by MGM Cotai Theater. The Space had hosted various kinds of events and concerts with top artists including

Sam Smith

where both the audience and artists are fond of its design and quality. 

We have

filled up the Theater's entertainment calendar for 2019 in collaboration of effort with both the MGM Resorts International entertainment team and our

Macau

team. 

We

 hope to deliver multisensory theatre experiences unlike any others in

Macau

.
Grant Bowie, Chief Executive Officer and Executive Director of MGM China said: "We are building the momentum at MGM Cotai. We are also very excited about the launch of Mansion villas which aim to provide unique and exclusive experiences for our high-quality customers. Our focus is on getting all the elements at MGM Cotai fully open and continue to take market share. We believe MGM COTAI will drive greater product diversification and bring more advanced and innovative forms of entertainment to Macau as it grows as a global tourism destination."
About MGM China Holdings Limited:
MGM China Holdings Limited (HKEx: 2282) is a leading developer, owner and operator of gaming and lodging resorts in the Greater China region. We are the holding company of MGM Grand Paradise, SA which holds one of the six gaming concessions/subconcessions to run casino games in Macau. MGM Grand Paradise, SA owns and operates MGM MACAU, the award-winning premium integrated resort located on the Macau Peninsula and MGM COTAI, a contemporary luxury integrated resort in Cotai, which opened in early 2018 and more than doubles our presence in Macau.
MGM China is majority owned by MGM Resorts International (NYSE: MGM) one of the world's leading global hospitality companies, operating a portfolio of destination resort brands including Bellagio, MGM Grand, Mandalay Bay and The Mirage. For more information about MGM Resorts International, visit the Company's website at www.mgmresorts.com.
Source: MGM China
India's parliament seeks answer on fantasy sports legality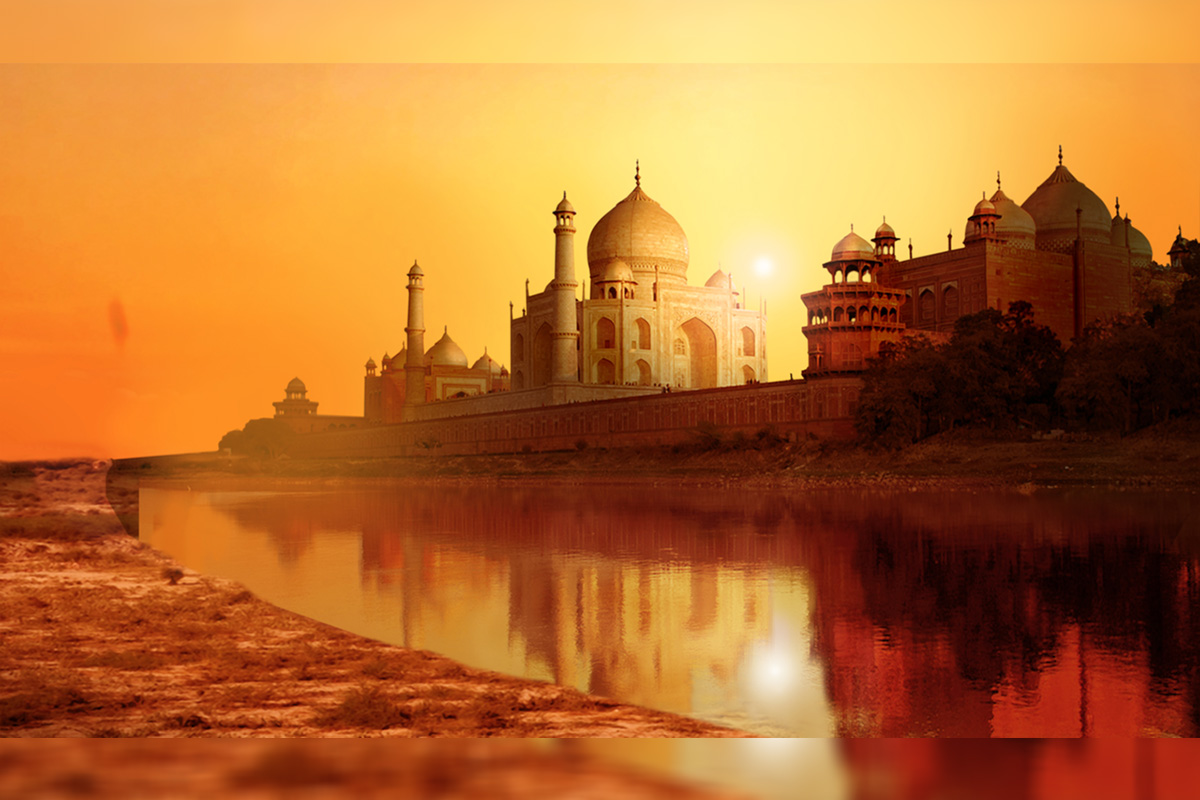 Reading Time:
1
minute
The central government of India did not give a clear-cut response to the question on the legality of fantasy sports and proposal to regulate it. The question was raised in the Indian parliament by Telangana Rashtriya Samiti (TRS) MP AP Jithender Reddy.
Reddy, in an unstarred question dated 8 February 2019 asked whether the central government has any plans to regulate fantasy sports; the number of cases pending in consumer courts relating to fantasy sports and whether fantasy sports is a "game of skill" or gambling/betting as per Supreme Court's decision.
Reddy also sought to know whether the activity falls within the ambit of "gambling and betting" under the state list (List II of the Seventh Schedule) of the Indian constitution and also if the central government intends to enact laws to govern financial transactions relating to the fantasy sports industry.
Union Minister of State for Finance, Pon Radhakrishnan, said betting and gambling comes under Entry 34 of List II of the Seventh Schedule of the Indian constitution and that the state governments are competent to enact laws on the issue.
The central government did not provide exact data on the cases pending in consumer courts relating to fantasy gaming. The finance ministry also did not state whether it intends to bring any law to regulate financial transactions relating to fantasy sports or gaming.