IGT Enters Electronic Bingo Market in Canada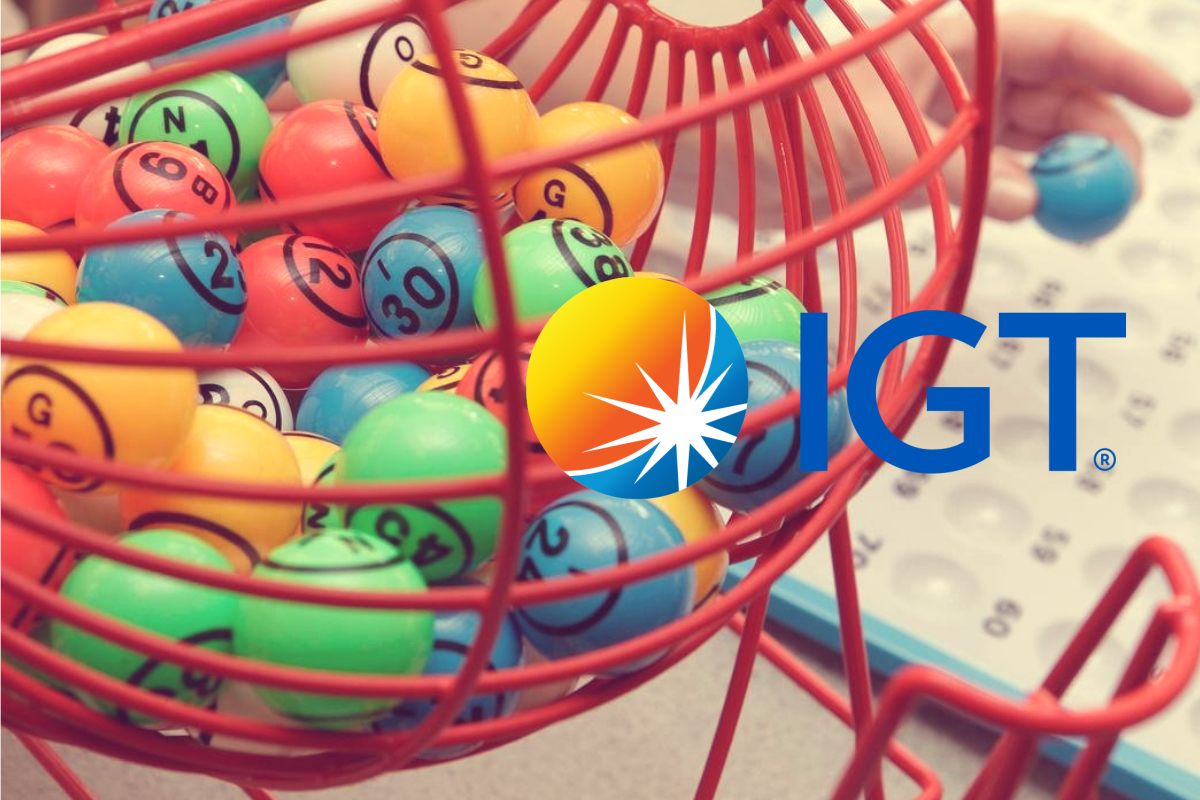 Reading Time:
< 1
minute
Ontario Lottery and Gaming Corporation is first operator in Canada to feature IGT's new electronic bingo content
International Game Technology PLC ("IGT") (NYSE: IGT) today announced that the Company recently launched first-of-its-kind electronic bingo content for the Canadian market. The Ontario Lottery and Gaming Corporation ("OLG") is the first Lottery in Canada to feature a range of IGT's electronic bingo games through a pilot at twelve of OLG's charitable gaming centers.
IGT's engaging electronic bingo games such as Bengal Eyes®, Golden Rooster® and Pharaoh's Legacy® are among the many exciting titles that players can enjoy at twelve OLG-governed charitable gaming destinations.
"Launching electronic bingo content in Canada represents a meaningful growth opportunity for IGT and our customers," said David Flinn, IGT Regional Vice President Canada. "IGT's bingo portfolio for Canada complements our existing solutions portfolio for the region, and is anchored in dynamic titles that were localized to meet the needs of our customers and their players. Following a successful launch with OLG, we look forward to extending our electronic bingo installed base to additional provinces throughout Canada."
About IGT:
IGT (NYSE:IGT) is the global leader in gaming. We enable players to experience their favorite games across all channels and regulated segments, from Gaming Machines and Lotteries to Digital and Social Gaming. Leveraging a wealth of premium content, substantial investment in innovation, in-depth customer intelligence, operational expertise and leading-edge technology, our gaming solutions anticipate the demands of consumers wherever they decide to play. We have a well-established local presence and relationships with governments and regulators in more than 100 countries around the world, and create value by adhering to the highest standards of service, integrity, and responsibility. IGT has over 12,000 employees. For more information, please visit www.igt.com.
Source: IGT
Bragg Gaming Group Reports Third Quarter 2019 Results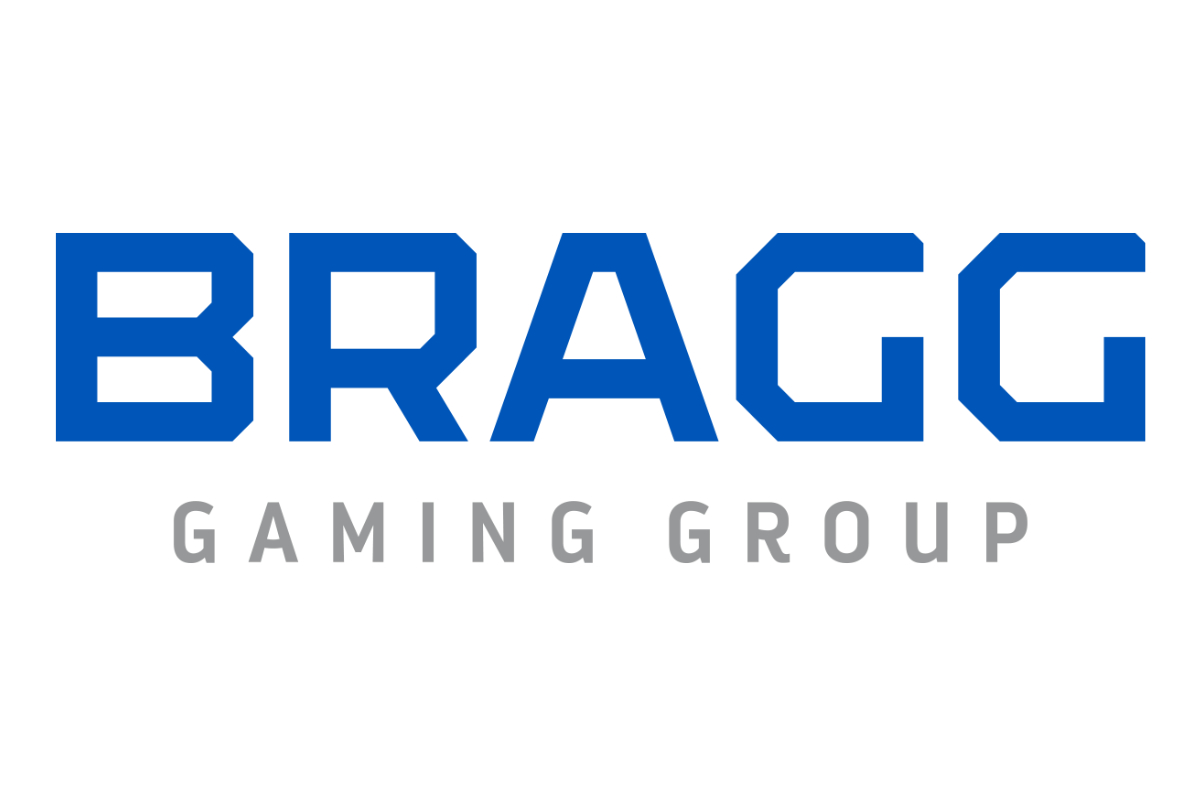 Reading Time:
3
minutes
Enters the lucrative U.S. gaming market through recently announced partnership with Kambi Group and Seneca Gaming Corporation
Bragg Gaming Group has released its results for the third quarter ended September 30, 2019, achieving strong sequential revenue growth of 13 per cent over Q2 2019.
Third Quarter 2019 Results
In the third quarter, the Company delivered continued growth with revenue of CDN $10.0M, gross profit of CDN $4.3M, EBITDA of CDN $0.2M, and net loss from continuing operations of CDN $0.2M. These results culminated in strong performance for the first nine months of 2019 with revenue of CDN $28.0M, gross profit of CDN $12.6M, EBITDA of CDN $0.6M and net loss from continuing operations of CDN $7.6M.
Dominic Mansour, Bragg's CEO, said: "We've made significant progress this quarter, with our focus on B2B with ORYX driving 30 per cent revenue growth compared to Q3 2018. This resulted in a significant improvement in ORYX's gross profit and in-turn drove ORYX EBITDA to grow by over 300 per cent to CDN $1.2M.
"I am extremely pleased with the Company's progression over the past quarter. We've proven that, with our modern technology and seamless integration process, we are able to expand our operator base at a significantly faster rate than the competition. I am particularly pleased that the strong momentum of operator launches experienced in the first half of the year continued into Q3 with the successful launch of 10 new operators. We expect this momentum to further accelerate throughout Q4 with more than 14 launches in the pipeline."
US Market Entry
Bragg recently entered into a partnership with Kambi Group, a well-established provider of premium sports betting services with an extensive client base. Bragg will provide their casino services and unique player account management (PAM) along with Kambi's sports betting services to operators worldwide, with an initial focus on the burgeoning US market.
This newly created partnership recently signed a deal with New York's Seneca Gaming Corporation (SGC), which operates all of the Seneca Nation's Class III gaming operations in western New York. The Bragg and Kambi teams will collaborate to provide SGC with a combination of their services and products across SGC's three New York casinos.
"Our partnership with Kambi and the initial deal with Seneca are both huge stepping stones for Bragg as we commence operations in the U.S. and continue to expand our global reach," noted Mansour.  "Our strategic focus in the U.S. is to partner with tier-1 casinos and operators. I believe that this Seneca deal will be the first of many in the coming years, particularly as the legal landscape continues to mature."
Strategic Review of Online Media Division
The strategic review of the online media divisions consisting of the GiveMeSport asset has continued through the second half of 2019, and the Board expects this to be completed in Q1 2020.
In the interim, Bragg continues to enhance the GMS platform in order to drive more volume. The relaunch of the GMS website was completed in July, and the site is now quicker, slicker, more intuitive, and has a lighter ad load. These improvements culminated in peak site traffic in October 2019, which were 46 per cent greater than October 2018, growing from 15.9M visitors to 23.3M organic visitors.
Directorate Changes
Bragg's CFO, Akshay Kumar, has announced his intent to step down as Chief Financial Officer of the Company for personal reasons. Effective November 13, 2019, Steven Prowse will assume the role of Chief Financial Officer. Mr. Kumar will assist Mr. Prowse, ensuring a seamless transition.
Prowse is an industry veteran with over 10 years' experience in the betting and gaming sector. He served as Group Finance Director for PartyGaming plc (later bwin.party), a gaming business listed on the London Stock Exchange, and was instrumental in M&A, including the acquisition of Foxy Bingo and the €2.1bn merger with bwin in 2011 where he continued as Group Finance Director.
Dominic Mansour said: "I would like to thank Akshay for his hard work and contributions to Bragg. Our team wishes him all the best for the future. We also look forward to welcoming Steven to the Bragg team and believe his expertise with M&A in the sector will be extremely valuable during this pivotal time for the Company."
Steven Prowse said: "I am delighted to join Bragg at such an early and exciting point in its growth trajectory.  Bragg has market-leading technology, products and people.  As such, I see enormous potential for this business and am very much looking forward to being a part of that growth."
Aristotle Integrity Partners with GeoComply for Integrated IDComply Solution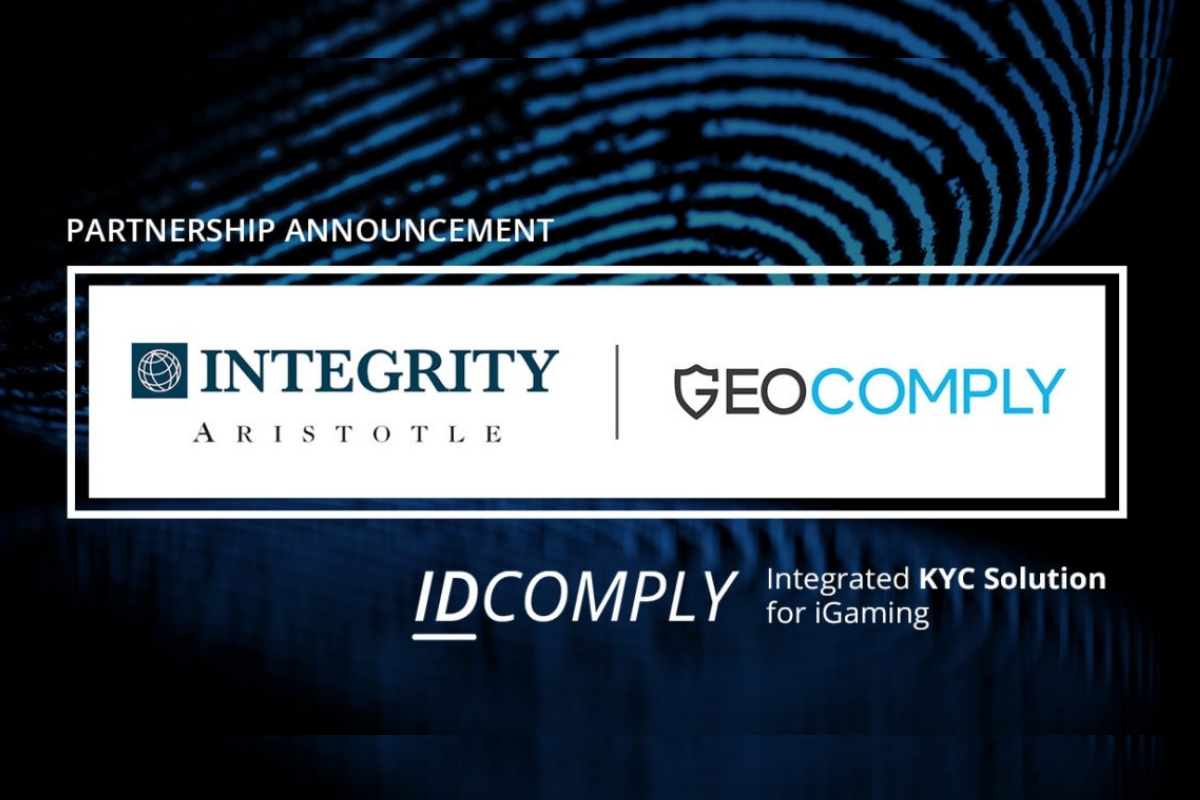 Reading Time:
2
minutes
Leaders in KYC and Geolocation Compliance offer integrated solution for iGaming and sports betting operators
Aristotle International's Integrity division, leaders in age verification and KYC, announced today that its solutions will be integrated as a premium vendor within GeoComply's new IDComply service. IDComply provides seamless links to industry-leading age and ID verification services, via the existing GeoComply API, to deliver the highest possible levels of player-acceptance in a compliant, fast and low-friction model.
The first customer for this service will be Amelco, to support the expansion of their online casino and sportsbook operations in the US market.
Utilizing Integrity's unparalleled age and identity verification within the IDComply solution, online sportsbooks, casinos and poker sites can ensure they are meeting their KYC compliance requirements so that minors do not have access to age restricted iGaming services.
"Integrity offers GeoComply a range of KYC and identity solutions already used by leaders in iGaming and online sportsbooks in US regulated market", said Aristotle CEO John Aristotle Phillips. "Partnering with GeoComply gives customers the ability to combine two critical compliance services in a single integrated solution. Given that both companies are licensed in New Jersey, Nevada, West Virginia, Pennsylvania and Indiana, sports betting and iGaming operators can implement an easy-to-deploy solution for KYC and geolocation compliance.
David Briggs, President of GeoComply shared, "Our goal for IDComply is to offer best-of-breed KYC and age verificition in a streamlined solution.  Aristotle has proven to be an excellent partner for us to this end. IDComply gives customers a way to quickly enter new markets, utilizing an integrated geolocation and KYC compliance solution from licensed companies they know and trust.
Phillips added, "Aristotle and GeoComply have both built exceptional reputations for offering well-tested, reliable and market-leading solutions for the regulated online gaming industry. This partnership provides an exciting opportunity for iGaming and sports betting operators to leverage this integrated solution to ensure a fast and successful entry into new markets.
About Aristotle's Integrity:
Integrity is a suite of widely accepted global identity and age verification solutions. Providing tailored solutions for both commercial and government sectors, Integrity is the most comprehensive and cost effective approach for age and identity verification available across multiple platforms. See more here.
Scientific Games and BCLC Sign Five Year Extension for Digital Sports and iGaming Solutions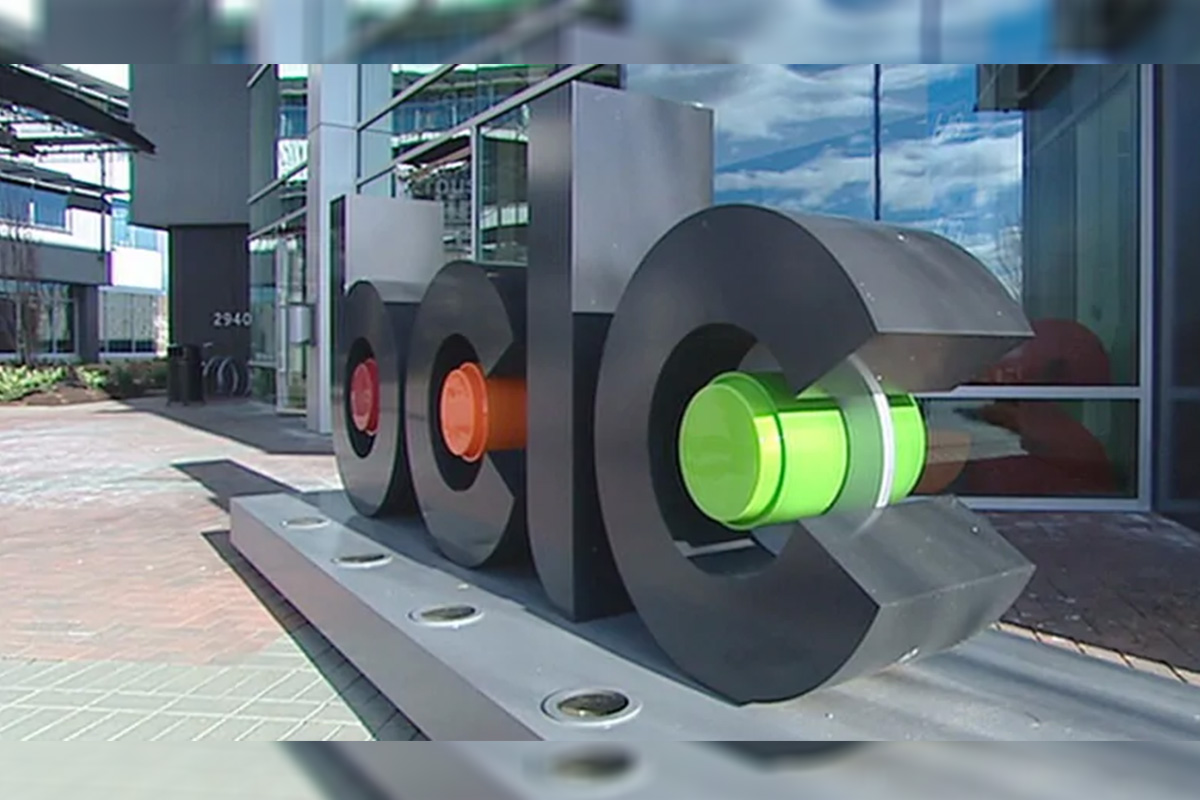 Reading Time:
< 1
minute
Scientific Games Corporation and the British Columbia Lottery Corporation have expanded their longstanding relationship an additional five years through 2024.
The renewed relationship will see Scientific Games provide a fully upgraded suite of digital sports betting and iGaming solutions, including player account management services. BCLC will benefit from the full range of Scientific Games' OpenSports™ product suite, including promotions, scoreboards, and seamless user interface. OpenSports powers sports betting operations with the player at the heart of its solutions, keeping engagement, reliability, and an intuitive interface top-of-mind.
Jordan Levin, Group Chief Executive of SG Digital, said, "We've worked closely with BCLC for years, and we're excited to continue building momentum with them in the Canadian market. Our gaming platforms and sportsbook solutions are a perfect fit for their large audience, and the continued trust, confidence, and innovation on both sides will drive positive growth in the industry."
Cameron Adams, Interim VP, Digital & Enterprise Services at BCLC, said, "We're excited to continue our relationship with Scientific Games and offer a comprehensive array of sports betting technology to our players. Scientific Games has helped power significant growth for BCLC's PlayNow.com digital gaming site over the past several years, and this will help us to continue to grow and evolve our customer experiences into the future."