IGT Enters Electronic Bingo Market in Canada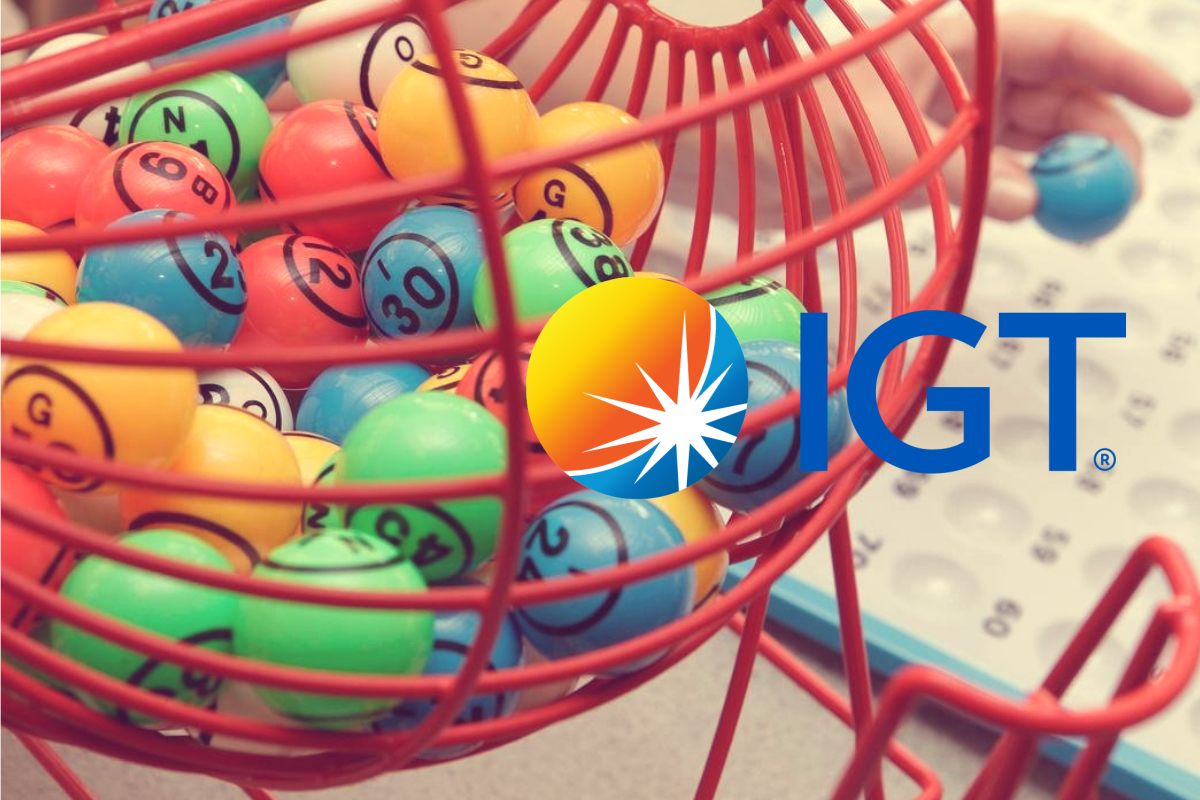 Reading Time:
1
minute
Ontario Lottery and Gaming Corporation is first operator in Canada to feature IGT's new electronic bingo content
International Game Technology PLC ("IGT") (NYSE: IGT) today announced that the Company recently launched first-of-its-kind electronic bingo content for the Canadian market. The Ontario Lottery and Gaming Corporation ("OLG") is the first Lottery in Canada to feature a range of IGT's electronic bingo games through a pilot at twelve of OLG's charitable gaming centers.
IGT's engaging electronic bingo games such as Bengal Eyes®, Golden Rooster® and Pharaoh's Legacy® are among the many exciting titles that players can enjoy at twelve OLG-governed charitable gaming destinations.
"Launching electronic bingo content in Canada represents a meaningful growth opportunity for IGT and our customers," said David Flinn, IGT Regional Vice President Canada. "IGT's bingo portfolio for Canada complements our existing solutions portfolio for the region, and is anchored in dynamic titles that were localized to meet the needs of our customers and their players. Following a successful launch with OLG, we look forward to extending our electronic bingo installed base to additional provinces throughout Canada."
About IGT:
IGT (NYSE:IGT) is the global leader in gaming. We enable players to experience their favorite games across all channels and regulated segments, from Gaming Machines and Lotteries to Digital and Social Gaming. Leveraging a wealth of premium content, substantial investment in innovation, in-depth customer intelligence, operational expertise and leading-edge technology, our gaming solutions anticipate the demands of consumers wherever they decide to play. We have a well-established local presence and relationships with governments and regulators in more than 100 countries around the world, and create value by adhering to the highest standards of service, integrity, and responsibility. IGT has over 12,000 employees. For more information, please visit www.igt.com.
Source: IGT
The Stars Group Recognized With Industry Honors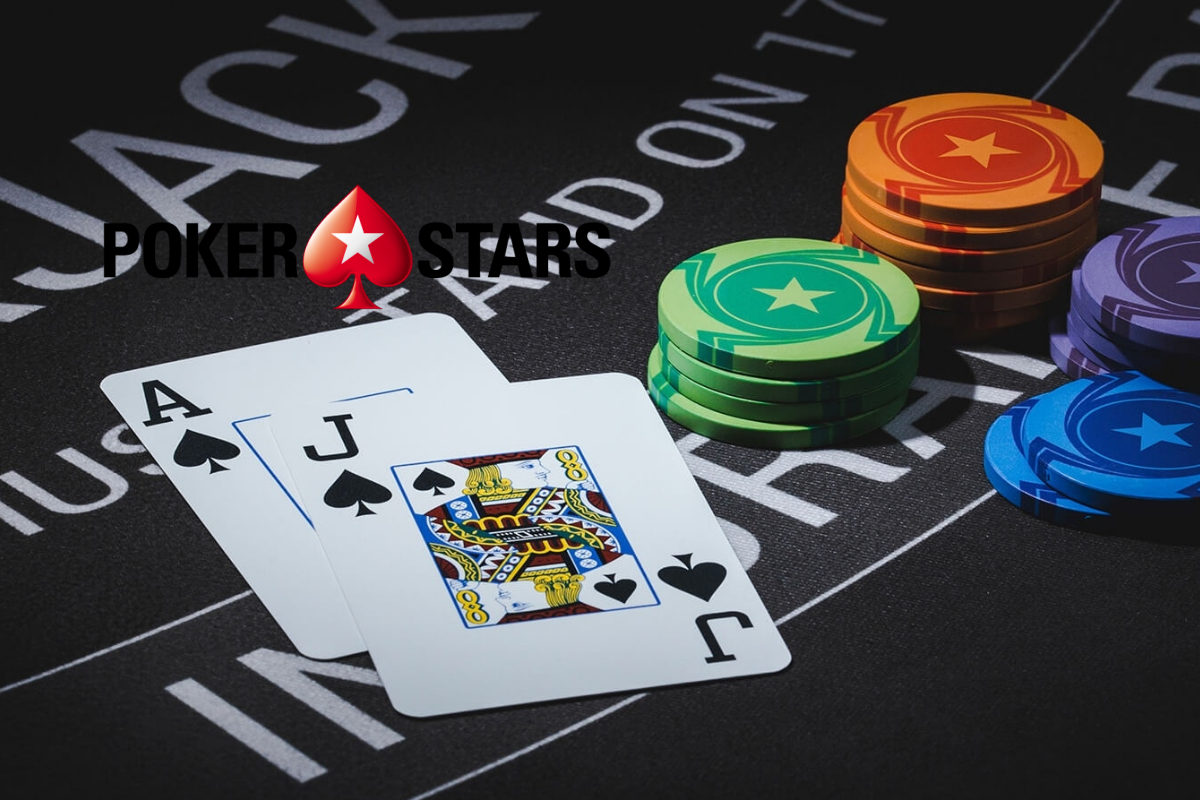 Reading Time:
3
minutes
The Stars Group today announced that its flagship poker brand and global online poker leader, PokerStars, and certain of its senior management have been recognized for management, operational excellence and innovation.
PokerStars won Poker Operator of the Year at the Gaming Intelligence Awards and Online Poker Operator of the Year at both the International Gaming Awards and the Global Gaming Awards. The Gaming Intelligence Awards honor operators based on results compiled by the industry media company from a panel of gaming industry experts. The International Gaming Awards are produced by Clever Duck Media, which publishes the iGaming Post online daily newspaper and the annual Women In Gaming Awards. The Global Gaming Awards are powered by Gambling Insider and a panel of 50 expert judges select winners with the process officially adjudicated by KPMG Isle of Man, to ensure fairness and transparency.
The awards ceremonies took place during the annual ICE Totally Gaming conference, which is considered the online gaming industry's most important week with industry executives and regulators gathering in London for conferences, gala events and multiple industry award presentations.
Members of The Stars Group's senior management were also selected by an independent panel of industry experts for inclusion into the Gaming Intelligence Hot 50, a list that recognizes some of the most innovative and inspiring individuals in the online gaming industry. The Stars Group's Chief Executive Officer, Rafi Ashkenazi, Sky Betting & Gaming's Chief Executive Officer, Ian Proctor, PokerStars Casino's Director of Product, Innovation and Operations, Asaf Noifeld, and The Stars Group's Senior Vice President of Strategy and Operations, USA, Matt Primeaux, were each selected to the annual list.
"I am extremely proud to see the industry recognize our company again this year. Each award we win is credit to our products but more importantly the people behind them," said, Mr. Ashkenazi.
About The Stars Group:
The Stars Group is a provider of technology-based product offerings in the global gaming and interactive entertainment industries. Its brands have millions of registered customers globally and collectively are leaders in online and mobile betting, poker, casino and other gaming-related offerings. The Stars Group owns or licenses gaming and related consumer businesses and brands, including PokerStars, PokerStars Casino, BetStars, Full Tilt, BetEasy, Sky Bet, Sky Vegas, Sky Casino, Sky Bingo, and Sky Poker, as well as live poker tour and event brands, including the PokerStars Players No Limit Hold'em Championship, European Poker Tour, PokerStars Caribbean Adventure, Latin American Poker Tour, Asia Pacific Poker Tour, PokerStars Festival and PokerStars MEGASTACK. The Stars Group is one of the world's most licensed online gaming operators with its subsidiaries collectively holding licenses or approvals in 21 jurisdictions throughout the world, including in Europe, Australia, and the Americas. The Stars Group's vision is to become the world's favorite iGaming destination and its mission is to provide its customers with winning moments.
Cautionary Note Regarding Forward Looking Statements and Other Information
This news release may contain forward-looking statements and information within the meaning of applicable securities laws. Forward-looking statements can, but may not always, be identified by the use of words such as "anticipate", "plan", "continue", "estimate", "expect", "may", "will", "intend", "could", "might", "would", "should", "believe", and similar references to future periods or the negatives of these words and expressions. These statements are based on management's current expectations and are subject to a number of risks, uncertainties, and assumptions. There can be no assurance that actual results will not differ materially from those expressed or implied in forward-looking statements. Undue reliance should not be placed on forward-looking statements. Please refer to The Stars Group's most recent annual information form and annual and interim financial statements and management's discussion and analysis for more information about the factors, assumptions and risks that may apply to The Star's Group's forward-looking statements. Each forward-looking statement speaks only as of the date hereof, and The Stars Group undertakes no obligation to correct or update any forward-looking statement, whether as a result of new information, future events or otherwise, except as required by applicable law.
Source: The Stars Group
Great Canadian Gaming to Report Fourth Quarter and Annual 2018 Results on March 5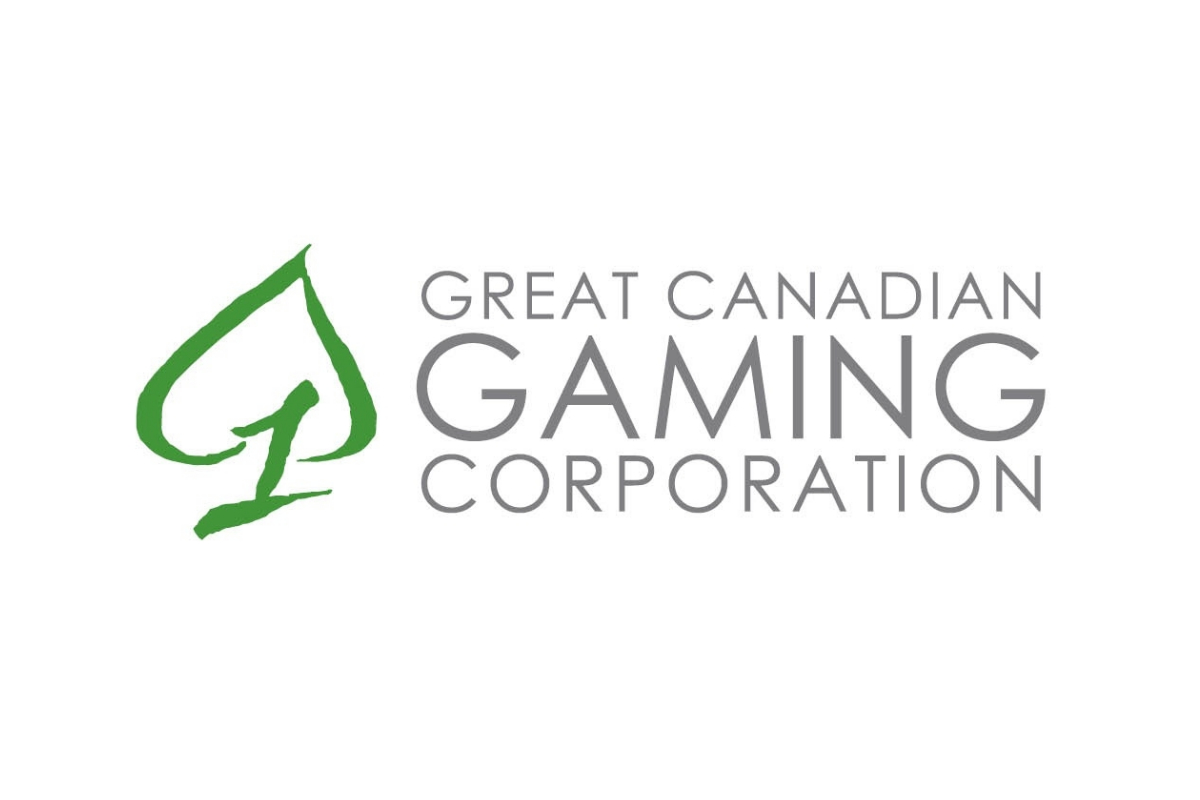 Reading Time:
2
minutes
Great Canadian Gaming Corporation announced that it will release its financial results for the three month period (the "quarter") and twelve month period ("2018") ended December 31, 2018 after market close on March 5, 2019.  The Company will also host a conference call on that date at 2:00 PM Pacific, at which time management will both review the financial results and discuss the progress of the business.  The following senior management will be available to answer questions from analysts and institutional investors:
Mr.

Rod N. Baker

, President & Chief Executive Officer
Mr.

Terrance Doyle

, Chief Operating Officer
The fourth quarter and annual 2018 results press release, consolidated financial statements, management's discussion and analysis, and annual information form will be available on the Company's website, www.gcgaming.com, on March 5, 2019 after 1:10 PM Pacific.  This information will also be available on www.sedar.com shortly afterwards.
The conference call may be accessed via the Investor Relations section of the Company's website, www.gcgaming.com.  The conference call may also be accessed by dialing 416-764-8688, 778-383-7413 or toll free at 1-888-390-0546.  Questions will be reserved for analysts and institutional investors.
Following completion of the call, a replay will be available via the Company's website, www.gcgaming.com.
ABOUT GREAT CANADIAN GAMING CORPORATION:

Founded in 1982, Great Canadian Gaming Corporation is a BC based company that operates 28 gaming, entertainment and hospitality facilities in Ontario, British Columbia, New Brunswick, Nova Scotia, and Washington State. Fundamental to the Company's culture is its commitment to social responsibility. "PROUD of our people, our business, our community" is Great Canadian's brand that unifies the Company's community, volunteering and social responsibility efforts. Under the PROUD program, Great Canadian annually invests over $2.5 million in our communities, and in 2017, over 1,900 charitable organizations were supported by Great Canadian. In each Canadian gaming jurisdiction, a significant portion of gross gaming revenue from gaming facilities is retained by our crown partners on behalf of their provincial government for the purpose of supporting programs like healthcare, education and social services.

Source: Great Canadian Gaming Corporation
Unclaimed prizes – Loto-Québec is looking for four winners of $1,000,000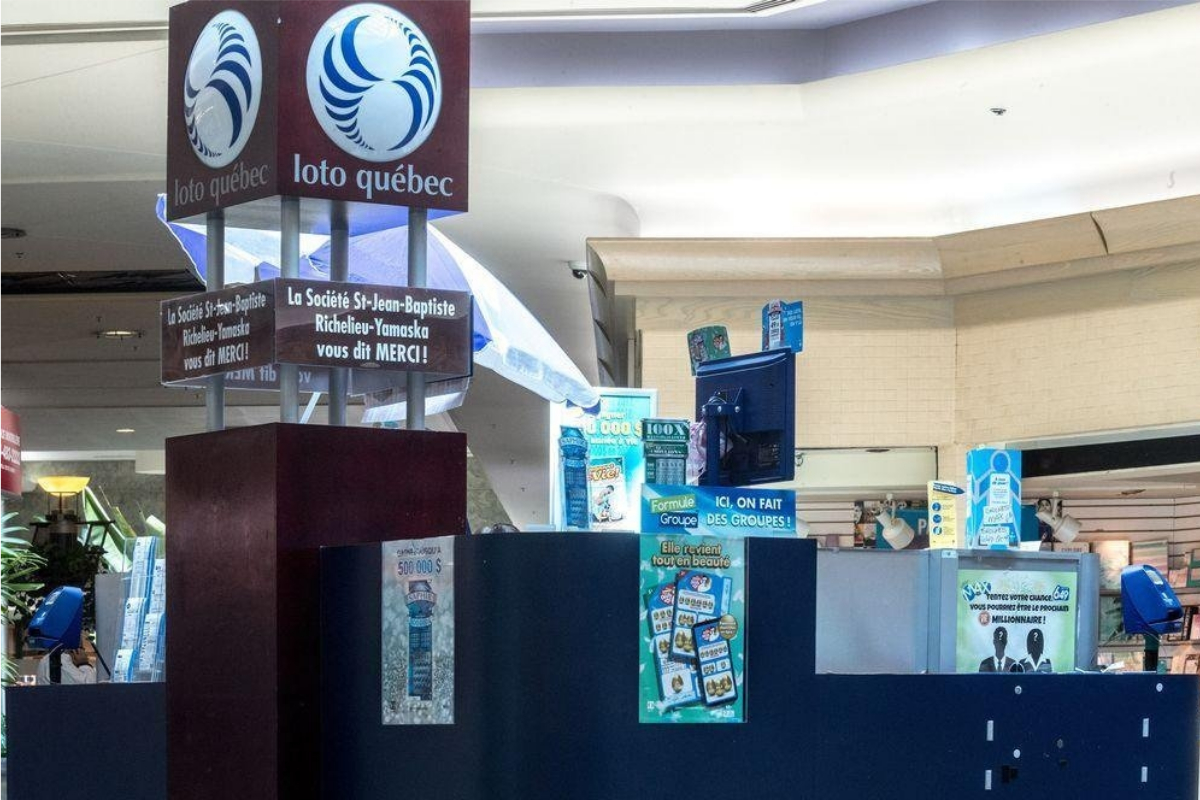 Reading Time:
2
minutes
Loto-Québec is asking for the media's help in finding four million-dollar prize winners who have not claimed their prize several weeks after the draw. The winning tickets were purchased in Gatineau, Terrebonne, Brome-Missisquoi MRC and Greater Longueil.
In addition, two $500,000 prizes have also gone unclaimed. These winning tickets were purchased in the Québec City and Greater Longueil regions.
Other prizes worth $100,000 are also unclaimed. A complete list of these prizes is available in the Lotteries section of the website lotoquebec.com.
Unclaimed prizes worth $500,000 or more:
$1,000,000 at Québec 49
Administrative region: Outaouais (Gatineau)
Draw date: November 14, 2018
Prize category: 6/6 (shared jackpot)
Winning number: 03 12 27 31 39 43
Claim date limit: November 14, 2019
$1,000,000 at Lotto Max
Administrative region: Lanaudière (Terrebonne)
Draw date: October 26, 2018
Prize category: Maxmillions
Winning number: 02 04 12 24 28 44 47
Claim date limit: October 28, 2019
$1,000,000 at Lotto Max
Administrative region: Montérégie (Greater Longueuil)
Draw date: September 28, 2018
Prize category: Maxmillions
Winning combination: 03 17 21 23 36 37 42
Claim date limit: September 30, 2019
$1,000,000 at Lotto 6/49
Administrative region: Montérégie (Brome-Missisquoi MRC)
Draw date: September 12, 2018
Prize category: Guaranteed Prize
Winning number: 71803182-01
Claim date limit: September 12, 2019
$500,000 at Lotto Max
Administrative region: Capitale-Nationale (Québec City)
Draw date: November 30, 2018
Prize category: Maxmillions (shared)
Winning combination: 22 35 38 41 42 43 44
Claim date limit: December 2, 2019
$500,000 at Lotto Max
Administrative region: Montérégie (Greater Longueuil)
Draw date: June 1, 2018
Prize category: Maxmillions share
Winning combination: 08 21 25 31 47 48 49
Claim date limit: June 3, 2019
Unclaimed prizes: More information
Winners have 12 months to claim their prize.
Loto Québec systematically informs lottery ticket buyers when a prize of 

$100,000

 or more has not been claimed.
A page listing unclaimed prizes worth 

$100,000

 or more is displayed on Loto-Québec's Lotteries website.
Press releases and social media posts may be issued.
Any unclaimed prizes are redistributed to players in the form of bonus prizes and special draws.
About Loto-Québec:
Loto-Québec's mission is to responsibly and efficiently manage games of chance in a controlled and measured fashion, in the interest of all Quebecers. Entertainment is at the heart of its activities. In 2018, Loto-Québec paid out a record number of 139 prizes worth $1 million or more. Gagnant à vie! and Grande Vie lotteries have provided 22 lucky winners with a lifetime annuity. Our big prize winners can be found on the Lotteries website's Winners page.
Lotteries site: loteries.lotoquebec.com
Source: Loto-Québec