MTN DEW® AMP® GAME FUEL® Unlocks A New Level Of Gaming With First Drink Made By Gamers, For Gamers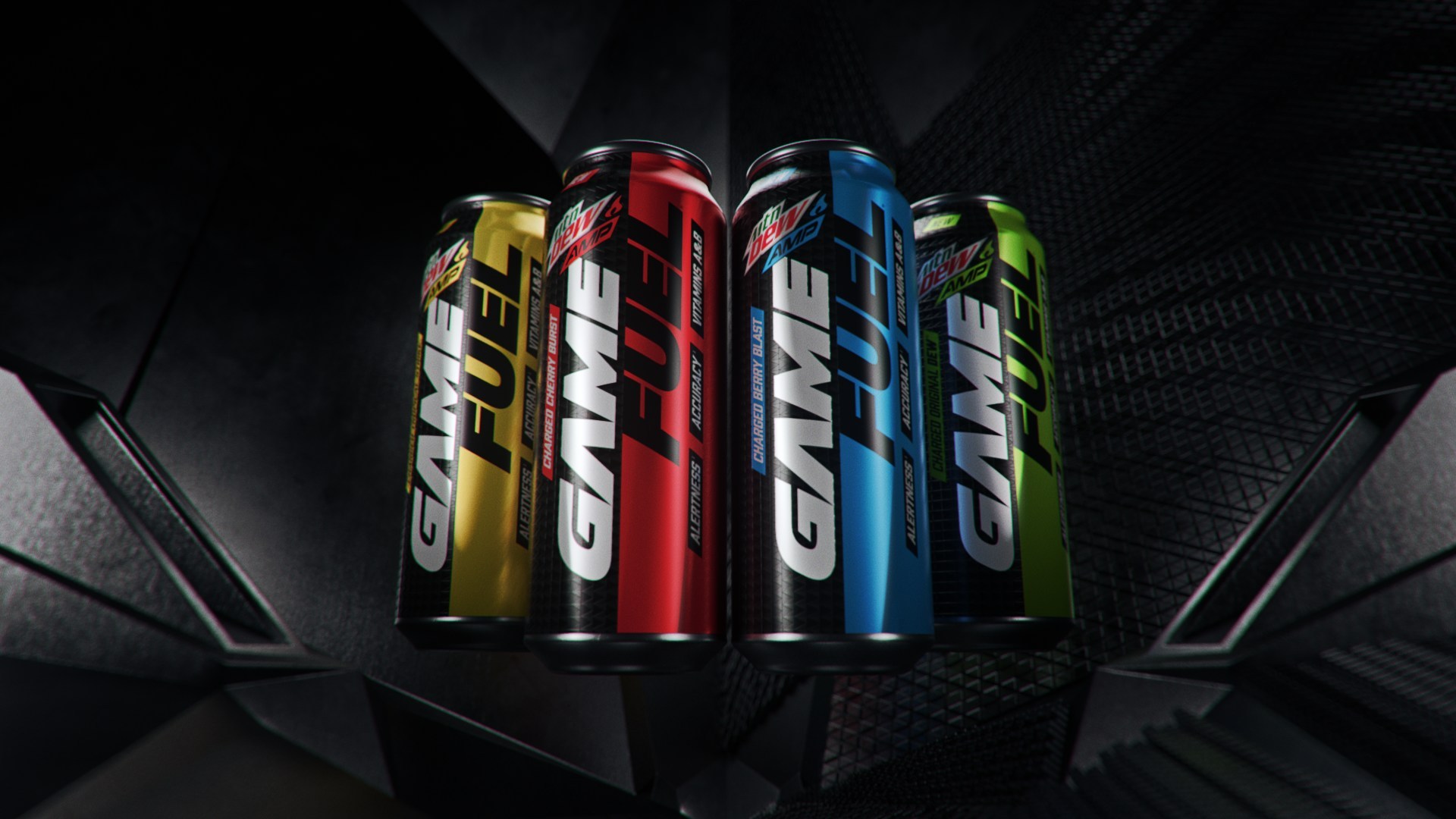 Reading Time:
2
minutes
New Call of Duty® World League and OpTic Gaming Partnerships Roll Out Ahead of January Launch of Four Flavors – Charged Cherry Burst, Charged Berry Blast, Charged Tropical Strike and Charged Original DEW
In one of the most anticipated innovation launches of the upcoming year, MTN DEW AMP is bringing its bold, boundary-pushing style to the world of gameplay with the launch of its newest beverage:  MTN DEW AMP GAME FUEL®. Including ingredients shown to improve accuracy and alertness, and complete with a no-slip grip and unique re-sealable lid, MTN DEW AMP GAME FUEL allows players an enhanced gaming experience. But the best part? MTN DEW AMP GAME FUEL is designed by gamers, for gamers, curated for those who thrive on the thrill of competition.
"Knowing gaming is an endurance sport, we listened to what players have been asking for when it comes to a beverage," said Erin Chin, senior director, marketing, Mountain Dew. "MTN DEW AMP GAME FUEL is the first-ever drink created specifically for gamers and stands in its own category. It has energy credentials with its vitamin-charged and caffeine-boosted formula, and we can't wait to share it with the gaming world come January."
Level 1: Epic Co-Ops
MTN DEW AMP GAME FUEL is giving gamers access to some of the biggest events, leagues and esports teams, starting with its new Call of Duty World League sponsorship. Taking place Dec. 7-9, players at the upcoming Las Vegas competition will get an exclusive first taste of MTN DEW AMP GAME FUEL ahead of its 2019 launch.
"MTN DEW AMP GAME FUEL shares our vision for growing the audience for esports, and will help us deliver unique experiences for fans at each Call of Duty World League event this season, as well as help create exceptional content for viewers online," said Brandon Snow, chief revenue officer of Activision Blizzard Esports Leagues. "CWL looks forward to working closely with the Mountain Dew team to develop the most exciting season in Call of Duty World League history."
MTN DEW AMP GAME FUEL is also expanding its gaming roster with the addition of OpTic Gaming, an industry-defining esports, media and entertainment organization. "We are grateful to partner with such a prestigious beverage brand, as they share in the belief of our core values: precision and focus," said Ryan Musselman, president, Infinite Esports & Entertainment. "We look forward to helping launch the MTN DEW AMP GAME FUEL brand, and are excited for all of the new content and opportunities they will bring for the Green Wall."
Level 2: Fuel FTW!
MTN DEW AMP GAME FUEL is specially crafted to give gamers the boost they need during game play. The ingredients contained in MTN DEW AMP GAME FUEL have been shown to increase accuracy and alertness. All of the bold flavors contain 90 calories per 16 oz. and provide gamers great tasting energy to power through even the toughest levels.
Level 3: Next-Gen Hardware
The MTN DEW AMP GAME FUEL can was specifically designed to consider how gamers play. The re-sealable lid, created by Xolution, which specializes in innovative packaging solutions, allows for more uninterrupted game play and easy opening. The can's no-slip grip mirrors the sensory design of accessories and hardware in gaming.
MTN DEW AMP GAME FUEL will launch all four flavors – Charged Cherry Burst, Charged Berry Blast, Charged Tropical Strike and Charged Original DEW – in retail stores nationwide on Monday, Jan. 14, 2019 in 16 oz. cans. Consumers will be able to find it in the energy door section of retail stores nationwide. MTN DEW AMP GAME FUEL is now available to pre-order at Amazon.com and Walmart.com.
Huami Becomes McLaren Applied Technologies' eSports Wearables Partner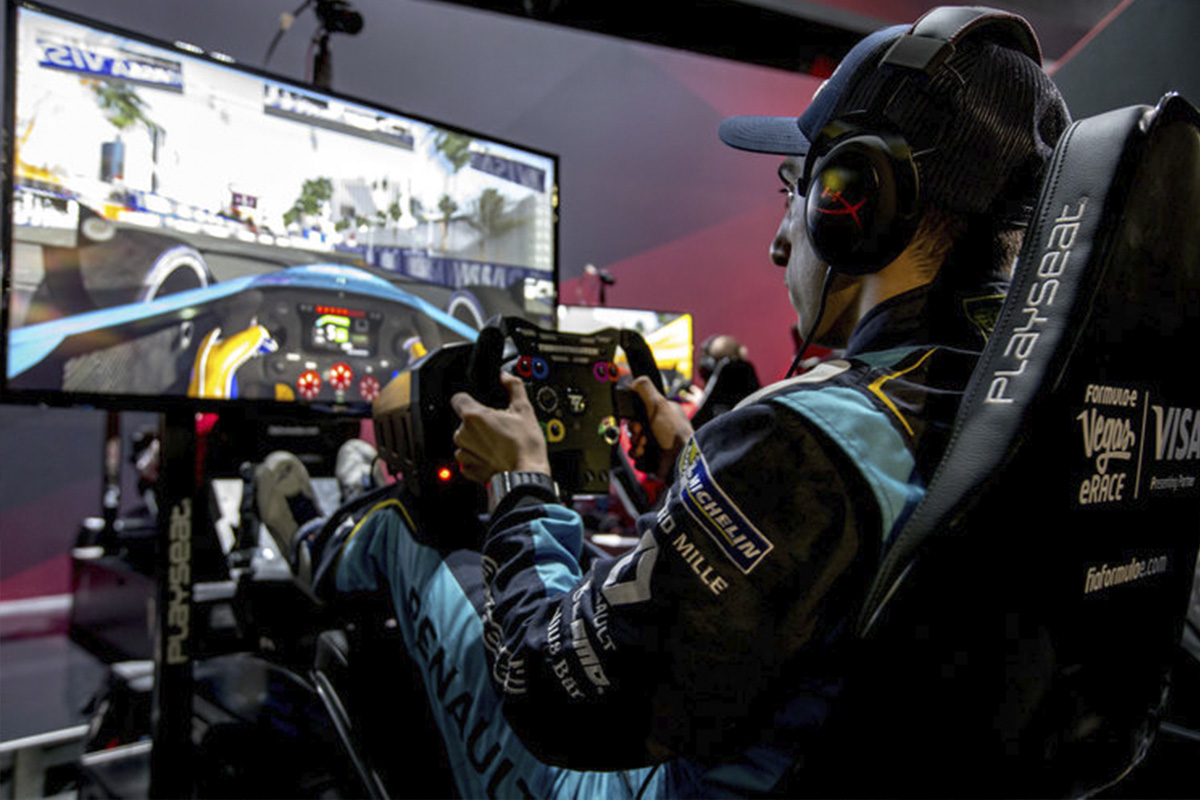 Reading Time:
2
minutes
The collaboration will see jointly developed co-branded solutions and wearable technologies
McLaren Applied Technologies announced that it has entered into a strategic collaboration with Huami Corporation, a biometric and activity data-driven company with significant expertise in smart wearable technology, to jointly develop co-branded intelligent, data-driven, customized performance optimization solutions and wearable technologies in the future.
These co-developed, co-branded products will work seamlessly with mobile applications to provide users with a comprehensive view of their biometric and activity data, particularly in relation to health and wellness-based activities and competitive esports, a market segment of growing popularity over recent years. The collaboration will explore the application of metrics-driven wearables that contribute to the optimisation of human performance in the field of racing, such as body sensors and AI technology.
The first stage of the collaboration will see Huami Partner with the McLaren Shadow Project esports competition. Huami technology will be used to help select the winner of the competition, held at the McLaren Technology Centre between January 16 – 17, 2019. The winner will be chosen from seven finalists after four days of virtual and real-world racing as well as rigorous human performance testing by McLaren Applied Technologies. Throughout the finals week, assessment sessions will include stimulus detection, central processing, physical capabilities and driving skill that will utilise biometric data collected from Huami's high-quality wearable products to evaluate human performance characteristics exhibited during the event.
Duncan Bradley, Health Unit Business Director at McLaren Applied Technologies, commented:
"This is a hugely exciting announcement for McLaren Applied Technologies. Huami is a global leader in the wearables technology space and we're looking forward to the opportunity to co-develop products as part of this long-term technical partnership. The involvement of McLaren Applied Technologies in McLaren Shadow Project is a key differentiator between our competition and others in the racing e-sports space. This offering has only been strengthened by this partnership with Huami and we're pleased to have such a trusted partner on-board to help crown our winner."
Tommy Tang, Vice President of Huami, said:
"We are excited to be working with world-leading performance design and technology solutions provider McLaren Applied Technologies and official partner to McLaren Shadow Project. We believe that this strategic partnership validates the growth potential of our high-quality wearable technology products and will help broaden our global reach. As part of our strategic collaboration, we will integrate our mutually compatible technologies to develop an innovative wearable design and create a comprehensive user experience. As a partner to McLaren Shadow Project this programme will enable Huami's devices to be used as an invaluable data source to detail compelling insights about human physical performance that works across different sectors, including wellness and e-sports."
"As part of our partnership we are honored to help determine the champion of McLaren Shadow Project, based on analysis of the biometric data collected from our premium wearable products," Mr. Tang continued. "Importantly, we look forward to jointly developing smart technology wearable products that work with mobile applications to provide users with a comprehensive view of their biometric and activity data. Jointly, we can set a new standard in delivering quantifiable and actionable human performance insights."
Mercedes-Benz and FC Köln buy stakes in SK Gaming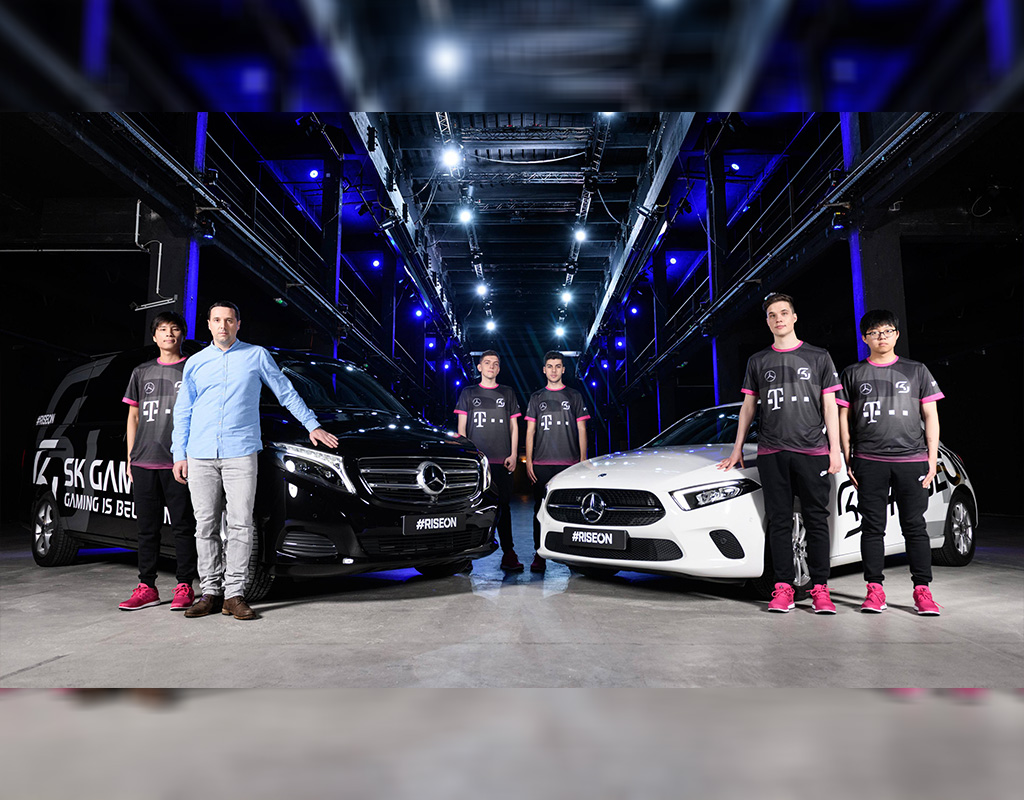 Reading Time:
1
minute
FC Köln and Daimler AG (parent company of Mercedes-Benz) have bought substantial stakes in the German multigaming organisation SK Gaming. The companies reached an agreement with ESforce, who will sell 67 per cent of its stake in SK Gaming.. According to the deal, Mercedes-Benz will appear on the front of SK Gaming's jerseys and FC Köln will have its #effzeh branding present on the sleeves.
ESforce acquired the stake in SK Gaming in September 2016, the team has recently stepped up its involvement in League of Legends as it became one of the new teams to join the franchised League of Legends European Championship (LEC). A move which undoubtedly made the organisation more attractive to investors. ESforce stated that this sale will allow them to focus on its other organisation Virtus.pro.
In a statement, ESforce said: "We are glad to have reached a deal with Daimler AG and FC Koeln. Such a major acquisition deal on the esports market is a showcase of not only our partners' sincere motivation to contribute to the development of global esports but also SK Gaming's remarkable performance throughout the years, which has made this brand one of the most well-recognised and beloved by esports fans around the world.
FC Köln has an existing partnership with SK Gaming which began in early 2018.
ESforce went on to add: "As the leading esports holding and one of the key market players worldwide, we strive to keep pace with the development of the global esports industry and act in accordance with all international regulations, among which the World Esports Association's multiple team ownership rules. Together with other global esports organisations, we will continue to support and bolster esports as well as adhere to highest international standards."
Chris Park joins eSports organisation Gen.G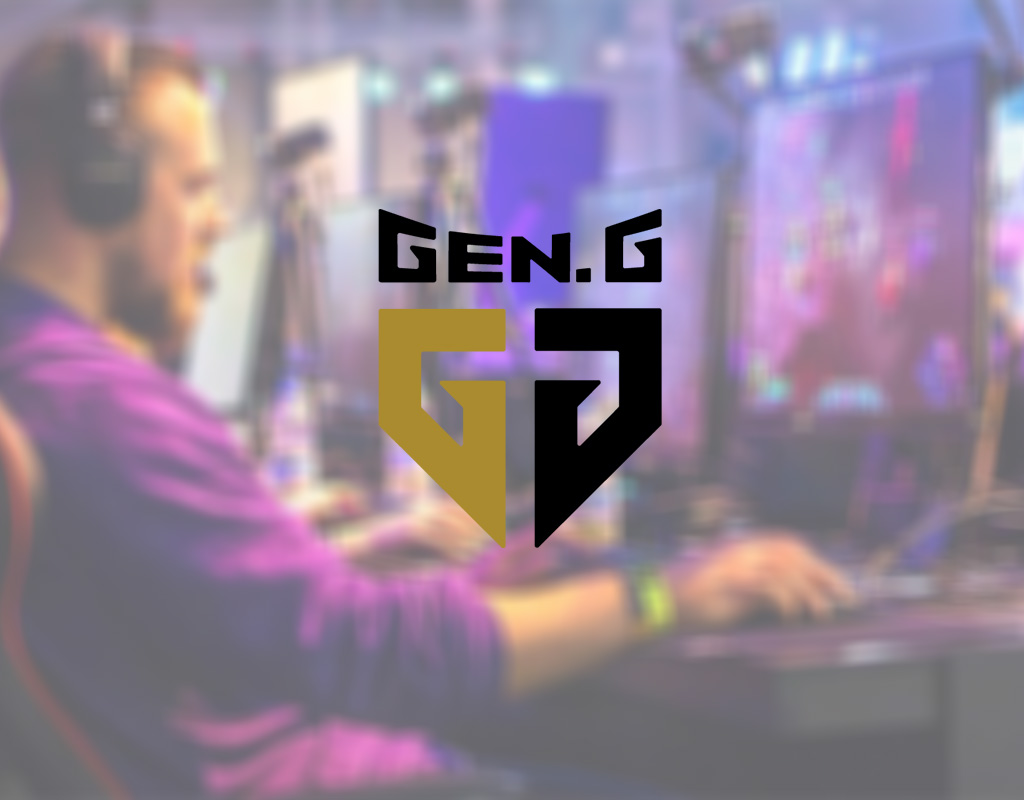 Reading Time:
1
minute
MLB executive vice president Chris Park has joined the South Korea-based eSports organisation Gen.G its new chief executive officer.
Park has been serving as EVP of products and marketing, managing digital product development, marketing, and international business development at MLB.
His main responsibilities at Gen.G are will be crafting and leading the day-to-day execution of Gen.G's strategy alongside Gen.G co-founder Kevin Chou. As part of the c-suite mixup, Chou will assume the role as executive chairman.
"I can't express how thrilled I am about this new journey into the esports world with Gen.G," said Park, in a statement. "Having spent years with a traditional sports league, it was evident that competitive gaming was booming—well now it's here and here to stay. I look forward to continuing to build an esports powerhouse in Gen.G, especially here in the US and specifically LA."
Park will relocate from New York City to Gen.G's U.S. headquarters in Los Angeles. But his onboarding will be in Seoul, South Korea at the team's Asian headquarters as part of his onboarding.