Time goes by and life is changing: FortuneJack and Bgaming is now cooperating!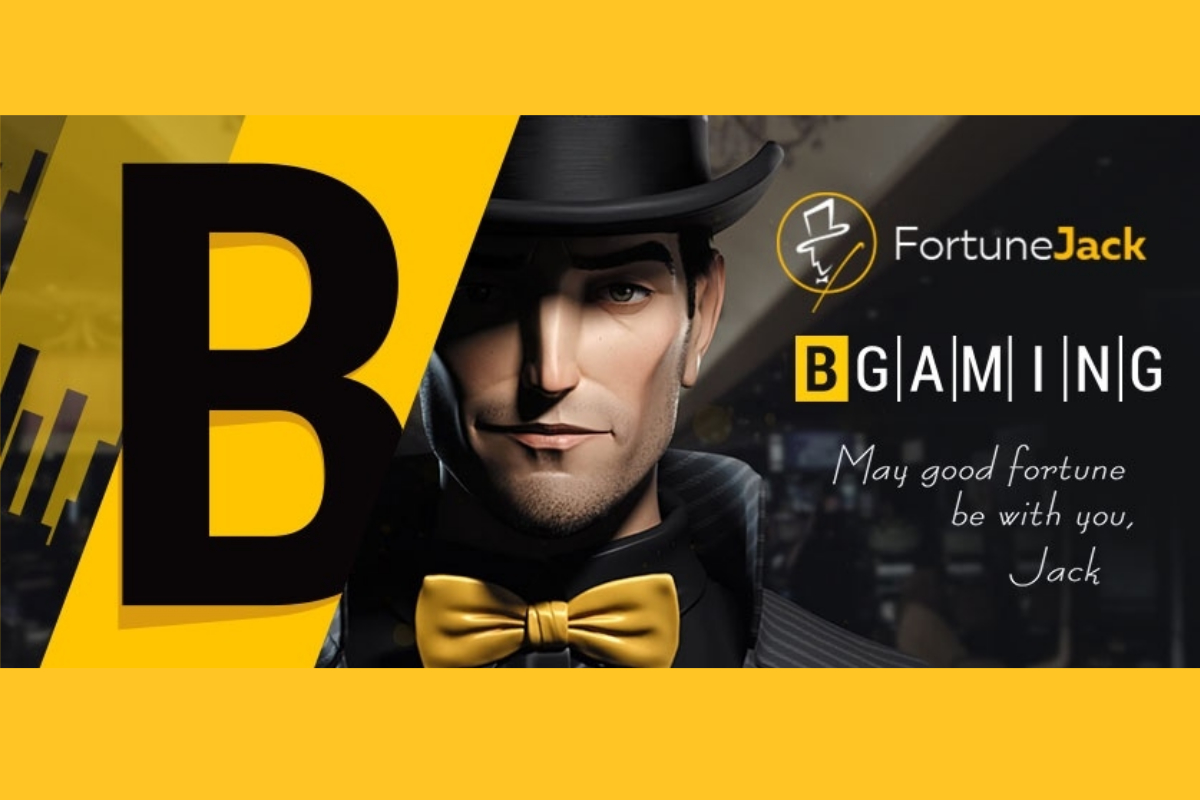 Reading Time:
< 1
minute
BGaming productive alliance with FortuneJack can not but please online gamers worldwide.
FortuneJack is well-known for being an outstanding bitcoin casino with notable games, top-notch customer services, and diverse game options. Together with BGaming portfolio of games, they're creating an innovative online gaming experience. This partnership meets expectations of the most formidable players, as they are having now an enormous selection of games, fun atmosphere and excitement around every corner: from amusing slots with generous payments to classical casino games with the atmosphere of true authenticity.
FortuneJack and BGaming support play in cryptocurrency, in this light their partnership becomes clear, not only they have the same direction in developing, but they're having the same crucial aim: energize online gaming based on blockchain technology. Welcome to the new era and enjoy the games' mix!

Real-time Bitcoin Knockout Tournament Kicks Off With $500 Giveaway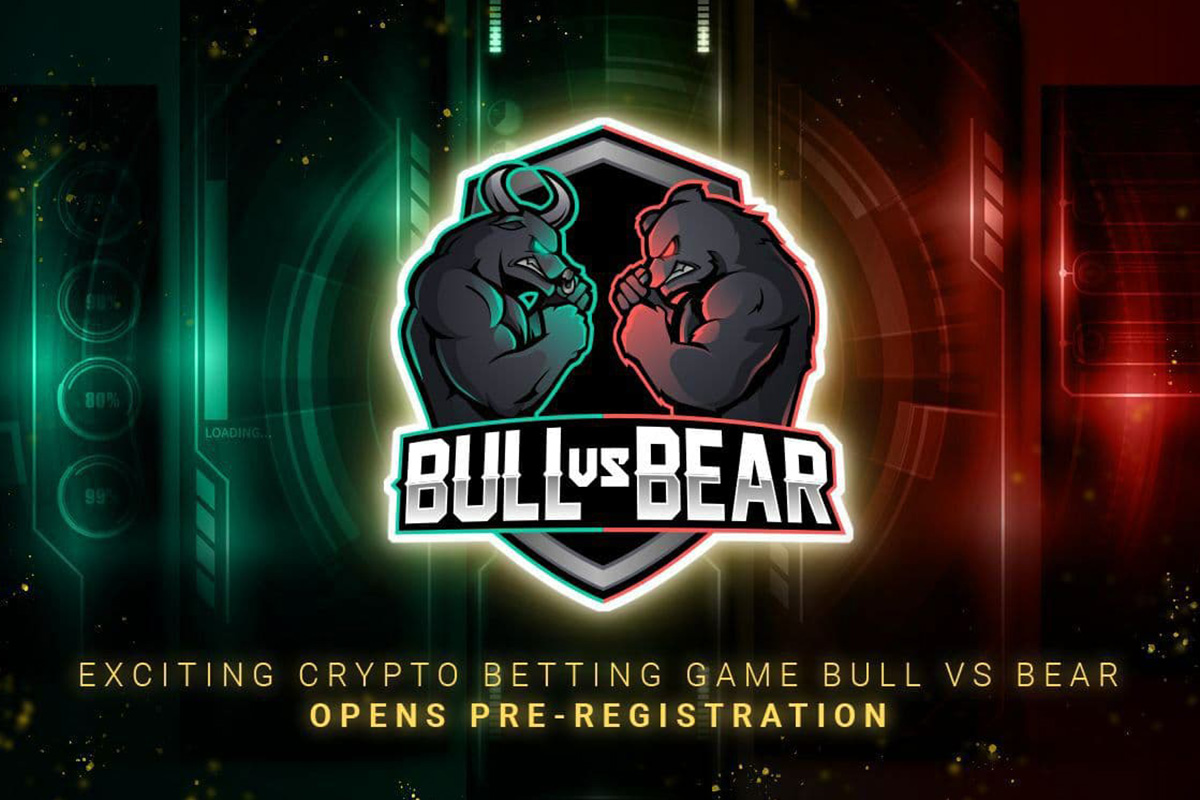 Reading Time:
2
minutes
The World's First Bitcoin Knockout Tournament Ziggurat Curaçao N.V. has announced the launch of Bull vs Bear: an exciting new Bitcoin
knockout tournament that introduces sports betting, "turbo" options, and social trading concepts to the intense volatility of the Bitcoin market.
Bull vs Bear's first free-to-play tournament will take place on <date> , with one player guaranteed to win the $500 in Bitcoin Jackpot.
How to Play The beauty of Bull vs Bear lies in its simplicity. By removing the intricate complexities of exchange platforms and wrapping the tournament in an easy to use, transparent and allinclusive design, Bull vs Bear enables both beginners and experts alike to speculate on
Bitcoin's price movements on an equal footing regardless of their different levels of trading experience.

Come <date> , tournament participants will speculate on the direction of the Bitcoin market in quick-fire 5-minute rounds. In true knockout-style fashion, correct predictions will build win streaks – but incorrect predictions will drop competitors back to a win streak
of zero. The first player to build a win streak long enough to reach the top of the leaderboard alone will win the $500 in Bitcoin Jackpot and be crowned the platform's first reigning champion.

A Game of Strategy Written in 2 / 3 Bull vs Bear is easy to play but difficult to master. With a multitude of strategic gameplay elements available at their disposal, each player has the opportunity to pioneer their own strategy for a leg up on the competition. Those familiar with technical analysis may have a chance to increase their odds of winning by incorporating short-term signals into their strategy, whilst others may utilise the transparent nature of the product to copy-trade other players.

The tournament interface will feature the current overall stance and leaderboard standing of all players as well as the results of previous games – all of which may be used to advance individualised strategies. Whether reliant on skill, luck, or a bit of both – every
round will present a unique circumstance and thrilling opportunity for players to make their way to the top.

Price Transparency Bull vs Bear uses third-party pricing data from the Coinbase Pro API and matches round results with the Get Trades and Get Historic Rates endpoints. This provides assurance that the outcome cannot be manipulated.
Free to Play Think you've got what it takes? Grab your ticket to take part in the tournament for the chance to win the $500 in Bitcoin Jackpot.
Grab your ticket Seasonal Offering Bull vs Bear's $500 Giveaway Tournament represents the first instalment in a series of
free-to-play tournaments planned for the second half of 2021. Stay tuned to @bullvsbearto on Twitter to be the first to know about all upcoming events.
Regional Restrictions Bull vs Bear's free-to-play Bitcoin knockout tournaments are not available to citizens and residents of Aruba, Bonaire, Curaçao, France, St. Maarten, Saba, Statia, Singapore, the Netherlands and/or any other jurisdiction where online gambling is illegal or prohibited 
How CHPZ Token is Powering Decentralized Sport Betting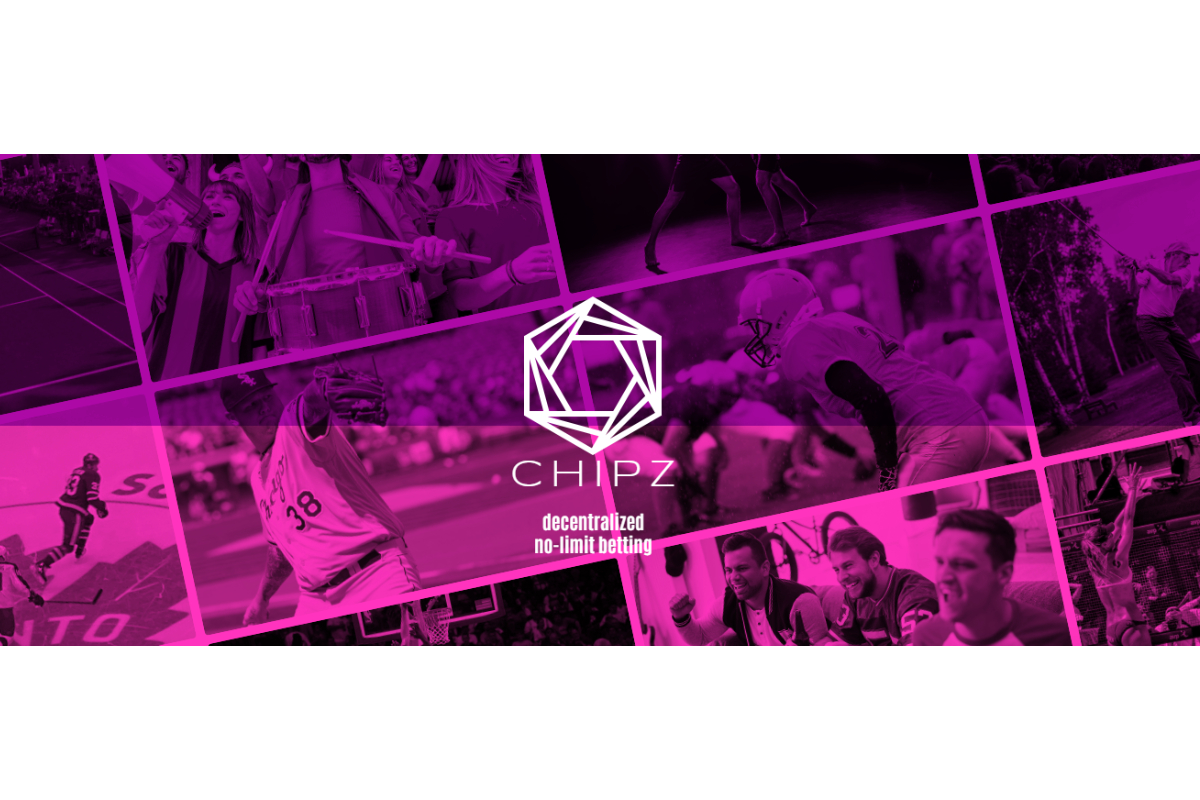 Reading Time:
3
minutes
The online betting industry has seen many innovations in the last few years as most bookmakers move from traditional sportsbooks to crypto betting. Even better, blockchain technology is catching up with the industry as new decentralized platforms enter the market. One such platform is Chipz, a decentralized betting platform powered by its own CHPZ token.
The CHPZ token will give users the access they need to participate on the Chipz platform as either bookmakers or bidders. According to the Chipz Whitepaper, the current Chipz Beta version will allow users to bet on any sports event provided by the platform's oracle explorer. Although Chipz Beta only provides for NFL elements, Chipz's developers claim that future versions will allow CHPZ holders to become bookmakers who create their own events.
Let's look at how the CHPZ token powers this decentralized betting platform and opportunities for sports fans.
The Chipz Betting Platform
Before looking at the decentralized betting token, it is wise to understand the basics of the Chipz platform. As enthusiasts of gambling would have it, the future of betting is the ability to bet on anything.
Features of the Chipz platform that make it a pioneer of decentralized betting include:
No limits on the bets.
Absolutely no KYC procedure is required.
Betting on sports and any other events with uncertain outcomes.
Chipz is also introducing NFTs.
Lending protocol for fans who have run out of CHPZ.
Users can join the platform as bidders or as independent bookmakers.
The CHPZ token will come in handy as the currency that fuels transactions made by sports betting fans in the ecosystem.
How to Use the CHPZ Token
CHPZ is an Ethereum blockchain-based ERC-20 token that is circulated by the Chipz platform. The token will power all the betting processes on the platform. There are a total of 100M CHPZ tokens to be supplied – 20% of the total is locked for the Chipz team, with 5M to be released every 6 months.
Early adopters of the Chipz system can obtain CHPZ from Uniswap through the upcoming public sale. You will also be able to get CHPZ as a loan using your ETH or other Chipz partnered cryptos as collateral in later Chipz versions.
Once you have access to CHPZ, you can start participating in the betting ecosystem at any time and from anywhere.
You can use the CHPZ token in the following ways:
Stake on a bid
Create a booking instance
For governance in future versions
Staking using CHPZ
Chipz platform will only allow bids to be set using its CHPZ token. Once you stake on a bid, the smart contract will execute, and earnings will be deposited into the accounts of the winning bids.
If you stake using loaned CHPZ, you only earn if your bid wins. In case your stake loses, the loan will be executed and distributed to the winning bidders.
Staking using CHPZ will allow users to participate in global gambling markets without restrictions on staking amounts like most current bookmakers.
Using CHPZ to Create Booking Rooms
CHPZ gives you the option to participate as a bookmaker on the Chipz platform. You'll use the token to pay for the room creation fees and any other fees pertaining to the smart contract.
When a smart contract is finalized, all earnings will be paid to the bookmaker in CHPZ token. Even better, despite being a host of betting rooms, you can also participate in other rooms as a bidder –  provided you have enough CHPZ.
In conclusion, the ability for sports betting fans to make good earnings using their CHPZ tokens – more so without limits and KYC demands – will only get better as the platform's developers add more features.
How Crypto Can Improve Sport Betting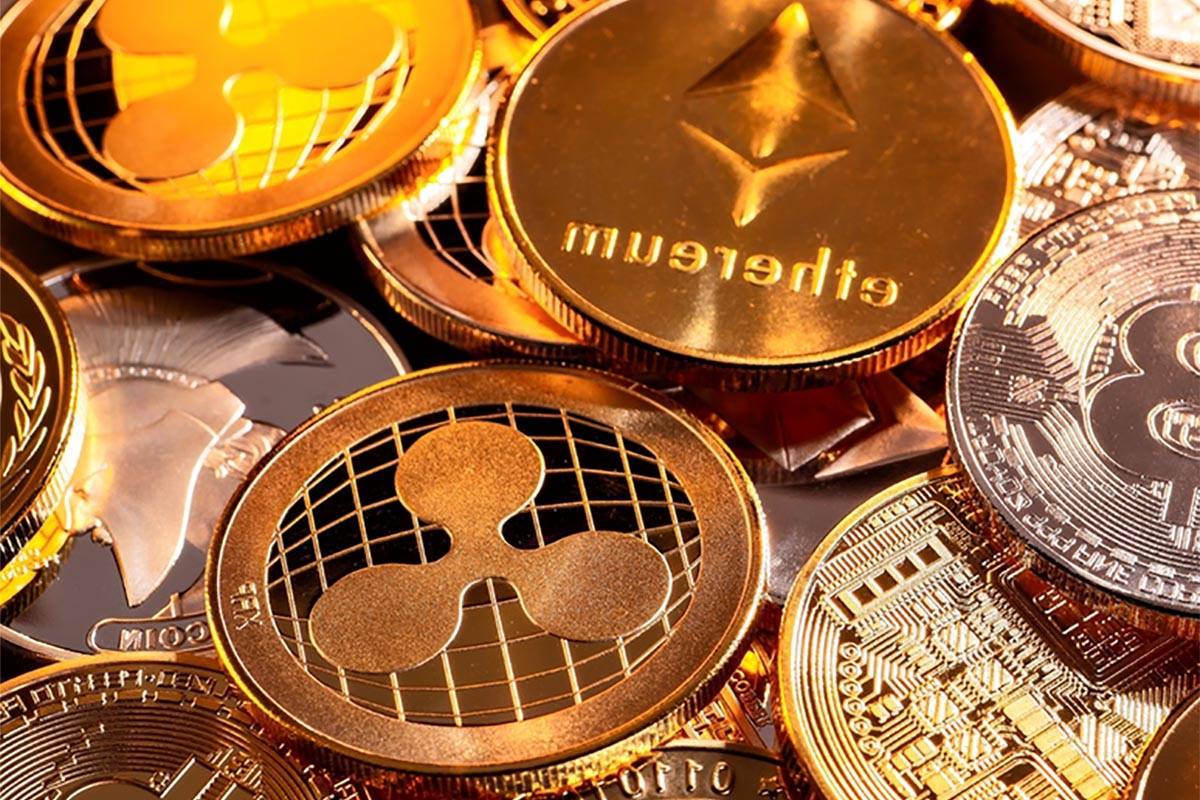 Reading Time:
3
minutes
Sport betting is what is known as gambling. While it can be fun, it is also an activity for which there is no skill involved, and all that determines the outcome of the event being wagered upon are chance. There is no guaranteed time period over which you will be able to make money with sports betting since luck plays a huge factor in determining how much your bet stands to gain or lose. The thing that makes sports betting so popular despite its unfair nature is that people know and trust the odds makers who set up bets, to begin with.
Anyone can become a bettor but not everyone can become an odds maker. Despite this new age problem, cryptocurrency developers have come up with solutions that will address some of these problems in the traditional sport betting industry through the use of blockchain technology and smart contracts. This will create a more secure sports betting system that rewards the bettor and make bookmakers fairer. One of these new-age ideas is being developed by an ambitious team called Surebet.
They intend to tackle the problem of unfair bookmaking with their decentralized, smart contract-based platform. How? This is through incentivizing the users who play against them, just like what blockchain does for its miners. This has excited those who are engaged in online gambling. The creation of this new platform will be done through a token sale happening on November 1st, 2017 where you can get yourself some SBETS tokens (SureBet's cryptocurrency). Their crowdfunding goal is 4,946 ETH which isn't very high given the size of their project so far.
Spearheading their project is Ian Sbrano which has proven himself in the past through his successful company named Sports Betting Bot which allows everyone to participate in sports betting through artificial intelligence programs that he created. And by doing so, the users who use it will profit from accurately predicting sporting events whether it be in the short or long run.
They have been smart about how they go about this because of the fact that they are not trying to counter illegal bookies and online casinos but rather compliment them to provide more entertainment for all gamers (pun intended). So far, they have completed many successful projects such as Footballmastermind.
Crypto Enhances the Security of Sports Betting
The conventional sports betting at bet365 will now become better, with the introduction of cryptocurrencies. This enhancement allows bettors more flexibility and security when placing their wagers than they were able to have in the past. Bettors will also be able to get a return on their bets by using Nectar, which is what Sir Richard Branson's Blockchain start-up has coined as the "Sports-betting cryptocurrency that powers the leading global fantasy sports platform."
Nectar provides another way for users to earn rewards just by playing fantasy football and other games of skill such as darts, golfing, or any type of game you can think of! In order for gamers to use this currency, they need to satisfy some basic criteria: They must follow @NectarPlatform on Twitter and retweet one of our tweets containing #nectar, and also join our Telegram group. Nectar.org is a platform that will allow users to bet on anything they want, from politics to sporting events and even the weather! If you place smart bets, you'll earn Nectar which can be traded in for prizes or exchange for cash.
Sir Richard Branson has been known to invest in a variety of different companies over the years but his latest venture into the online gambling industry could turn out to be his most lucrative yet. In order to guarantee success, he hired David Sapper as CTO who believed blockchain technology can help reinvent how fantasy sports are played and provide an additional layer of security against any potential threats such as bots.
Safe Sports Betting with Crypto
There are risks with online gambling which persist to this day so how can you be sure your money is going where it's supposed to? Trusted third-party services known as bookmakers are one way of ensuring any disputes will be taken care of in a fair manner. They use blockchain technology, an immutable ledger for recording and verifying transactions that enable fully transparent book-keeping which leaves no room for corruption or foul play. Anything stored on the blockchain cannot be altered by anyone after it's initially published because doing so would require hacking the entire network at once, something virtually impossible.
When creating CashBet Coin (CBC), a cryptocurrency based on Ethereum, CashBet recognized there were still risks such as unpredictable charge-backs. All these are challenges that blockchain technology seeks to address and improve the security of gamblers.
Conclusion
With the introduction of crypto to the sports betting world, there will be a sudden shift and demand for this type of activity. This is one of the ways that more people will gain knowledge about online gambling.