PA Gaming Control Board Levies $272,500 in Fines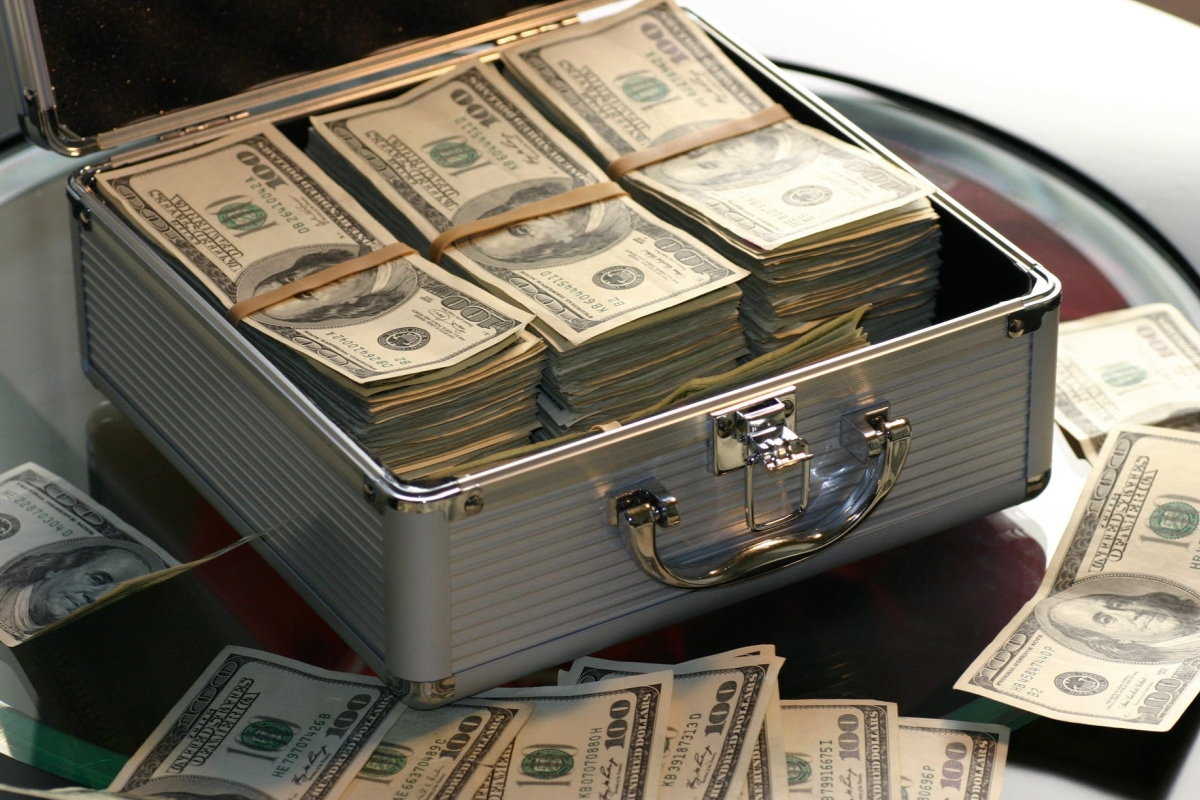 Reading Time:
2
minutes
The Pennsylvania Gaming Control Board approved fines totaling $272,500 against two casinos.
The fines were the result of Board approvals at its public meeting of consent agreements between the PGCB's Office of Enforcement Counsel and:
Mount Airy

#1, LLC, operator of Mount Airy Casino Resort in

Monroe County

, a fine of

$250,000

; and
Presque Isle Downs, Inc., operator of Presque Isle Downs and Casino in

Erie County

, a

$22,500

fine.
DETAILS
The fine levied against Mount Airy #1, LLC was for $250,000 and stemmed from the casino's failure to implement an alcoholic beverage tracking system in 2017 after publicly testifying to the Board that it would be installing and training personnel in the system within two weeks of that testimony. The failure to install the system, which is designed to track and limit the number of drinks served to a patron during a specific time period, came to light after a February 2018 incident in which a patron who had consumed alcohol and drove from the casino, struck and killed a pedestrian and was subsequently charged with homicide by vehicle and driving under the influence.
The fine of $22,500 against Presque Isle Downs, Inc., was for table games violations. According to the consent agreement, both incidents involved the use of compromised decks, one at a Blackjack table and the other at a Poker table.
The next meeting of the Pennsylvania Gaming Control Board is scheduled for 10:00 a.m., Wednesday, March 6, 2019 in the PGCB's Public Hearing Room located on the second floor of the Strawberry Square Complex in Harrisburg.
About the Pennsylvania Gaming Control Board:
The Pennsylvania Gaming Control Board is tasked to oversee all aspects of the state's casino industry, including sports wagering offered currently at six locations. The oversight also includes other new gaming initiatives, expected to be launched in the coming months, which were created through Act 42 of 2017, an amendment to the Race Horse Development and Gaming Act.
The Commonwealth's casino industry currently consists of 10 stand-alone and racetrack casinos in operation, along with the two smaller resort casinos.  These facilities collectively employ nearly 17,000 people and annually generate approximately $1.4 billion in tax revenue from slot machine and table games play. The largest portion of that money is used for property tax reduction to Pennsylvania homeowners.
Additional information about both the PGCB's gaming regulatory efforts and Pennsylvania's gaming industry can be found at gamingcontrolboard.pa.gov. You can also follow the agency on Twitter by choosing @PAGamingControl.
Gaming Americas Weekly Roundup – May 25-31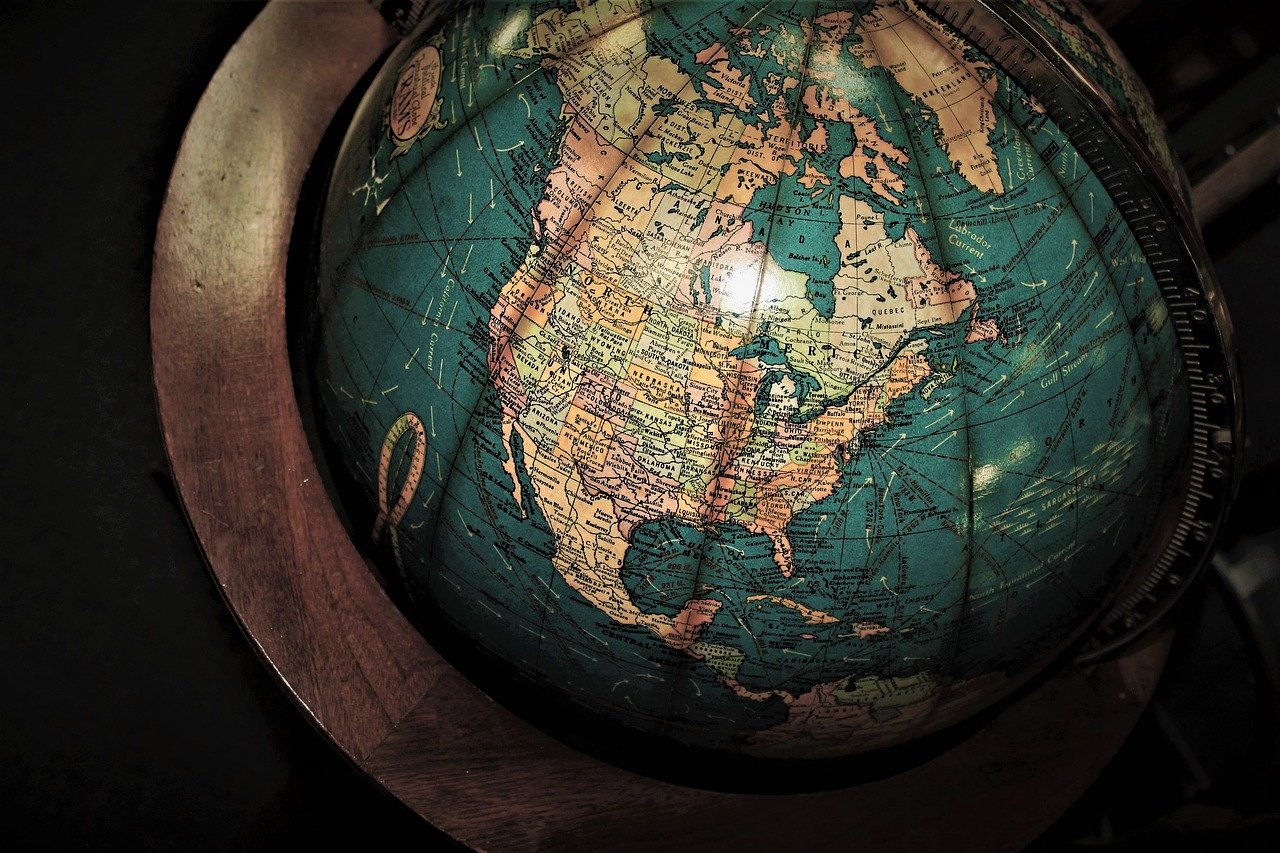 Reading Time:
3
minutes
Welcome to our weekly roundup of American gambling news.
Last week, several gambling companies have re-entered into their businesses despite the ongoing pandemic. Here, we are going through the weekly highlights of the American gambling industry which includes casino reopening, new partnerships, product launches, award winnings, latest approvals, and recent announcements. Read on and get updated.
Casino Reopening
Most of the casinos have resumed their operations this week. Some are on the preparations to restart their business.
Rodney Butler, Chairman of the Mashantucket Pequot Tribal Nation, said that the plans to partially reopen Foxwoods Resort Casino on June 1 are still moving ahead despite opposition from Connecticut Gov. Ned Lamont.
Rodney Butler told in an interview that Lamont is welcome to tour Foxwoods and see firsthand the safety precautions being taken to prevent the spread of the coronavirus, ranging from fewer open slot machines to air filtration systems.
New Deals
AGS announced a new partnership with the Kindred Group to provide its online, real-money games for the Kindred Group's Unibet brand in New Jersey.
The Vancouver Titans esports team entered into a new partnership agreement with Pizza Hut Canada and designated Pizza Hut as the Official Pizza of the team and their fans.
Microgaming signed an exclusive distribution agreement with game design and development studio, Neko Games. The studio's Super Showball video bingo game is live on Microgaming's content aggregation platform from 26 May 2020.
Churchill Downs Incorporated (CDI) and Aristocrat Leisure entered into an agreement in principle to settle the Kater v. Churchill Downs, and Thimmegowda v. Big Fish Games lawsuits.
New Launchings
The igaming publishing company Oddschecker Global Media announced the launch of RacingPicks, a standalone horse racing site. The site's purpose is to provide day-to-day expert content to the American racing community.
TransAct Technologies Incorporated launched its new Epicentral Clean2Play Sanitization Tracking System for casinos. This new casino product provides real-time printed proof that a slot machine has been cleaned, sanitized, and is ready for play.
The D.C. Lottery is set to launch its sports betting platform in the coming days. The online sportsbook GambetDC will take its first wagers in June, even though a large number of global sports events remain canceled due to COVID-19.
Awards
Michigan State Rep. Brandt Iden received an honorary American Gambling Award for his extraordinary efforts in legalizing sports betting, online poker, and online casino gaming throughout the state in 2019.
Latest Approvals
Illinois lawmakers have approved an approximately $40 billion state budget that largely maintains spending, along with a plan to push forward a Chicago casino.
The budget, which largely relies on federal funding, mostly maintains funding from the current budget, which the exception of health care agencies affected by the COVID-19 outbreak.
Legislators also approved a plan pushed by Chicago Mayor Lori Lightfoot to change the tax structure for a casino in the city. The Chicago casino was included in last year's gambling expansion authorizing six new casinos, part of a critical funding source for the state's $45 billion capital plan.
Financial Help
Ontario Lottery and Gaming (OLG) is going to receive a $500m loan from the Provincial Government.
With Ontario's state of emergency shuttering casinos, slot machines, and racetracks for the past two months, the gaming monopoly was in dire need of a cash injection.
Announcements
Brazilian Deputy Bacelar has affirmed that the legalization of all gambling verticals could play a key role in economic stability in the country.
He stated that following the current health pandemic, he is in favor of legalizing all gambling verticals, including jogo do bicho, on the grounds that gambling could save Brazil from its current financial crisis and rejuvenate the economy.
GAN Signs Platform Deal with Cordish Companies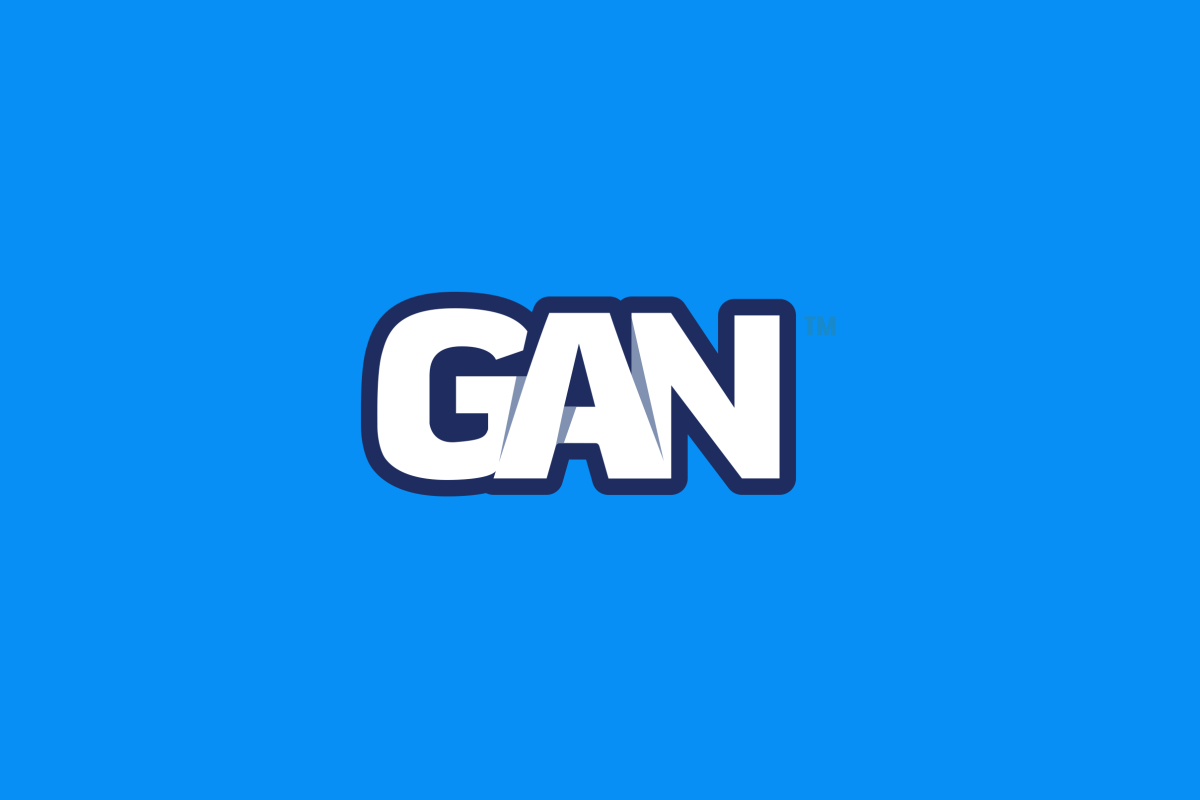 Reading Time:
2
minutes
Cordish Gaming Group, the global gaming division of the Cordish Companies, has selected GAN Limited as the enterprise software Platform provider to power its new "PlayLive!" branded Internet gambling business in the State of Pennsylvania, complementing the development of two new Live!-branded gaming facilities in Philadelphia and Pittsburgh.
The new Live! Casino & Hotel, located in the Stadium Entertainment District in the City of Philadelphia, will be a world-class hotel, gaming & entertainment destination featuring 2200 slot machines and 150+ live action table games.
The second new Live! Casino, located in Westmoreland County, near Pittsburgh, will feature more than 100,000 square-feet of gaming, dining and entertainment space, including 750 slots and approximately 30 live action table games. Both locations are expected to open in 2020.
Live! Casino will be GAN's third client of real money Internet gambling enterprise software in the State of Pennsylvania, expanding GAN's real money Internet gambling operations in the U.S. These operations now include the following states—New Jersey, Pennsylvania, Indiana, as well as Michigan and Ohio, both of which are expected to commence operations in the first half of 2021.
"We're delighted to expand upon our long-standing relationship with one of America's premier commercial real estate families. Bringing Pennsylvania's newest casino online later this year will be a genuine privilege, and we look forward to supporting their on-property gaming business by leveraging our U.S. patented iBridge Framework, bridging the Internet gambling experience with that of retail gaming. Online will remain the growth driver of this Industry for decades to come, not just in Pennsylvania but across the nation," Dermot Smurfit, CEO of GAN Limited, said.
"With our established relationship, GAN was the logical provider of our enterprise platform for launching real money Internet gambling and offers Cordish the ability to extend on-property rewards into the online channel, which has been shown to increase loyalty amongst players of Simulated Gaming," Robert J. Norton, President of Cordish Gaming Group, said.
Scientific Games unveils suite of innovative solutions to help operators reimagine today's casino floor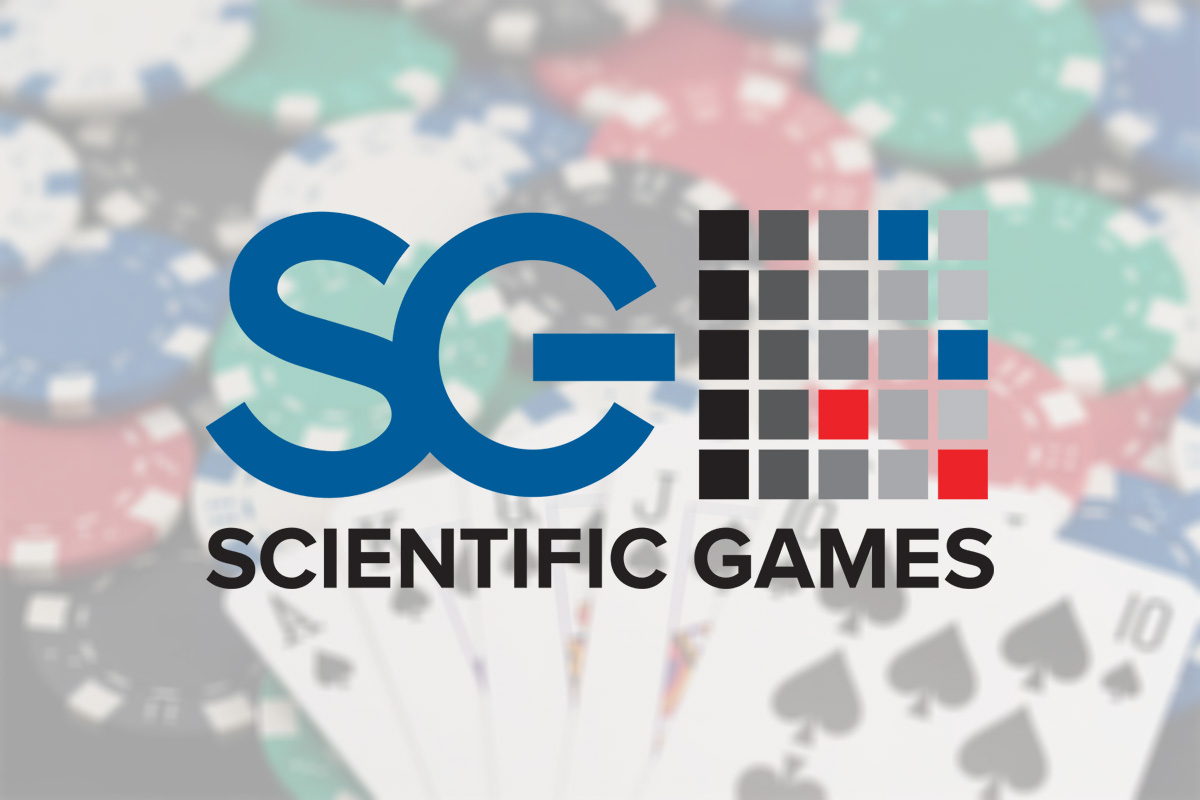 Reading Time:
2
minutes
Scientific Games Corporation is unveiling a suite of contactless gaming solutions that will aid casino operators in their quest to keep their players and team members safe while maintaining a fun atmosphere.
Swiftly responding to the need to develop solutions that support enhanced sanitation protocols and assist with social distancing measures in a post COVID-19 world, Scientific Games developed advanced technology solutions to help casino operators reimagine play for their guests.
"Scientific Games has always been committed to innovation, but it is now more critical than ever to develop solutions that help our partners address and adapt to the new normal," said Matt Wilson, Executive Vice President and Gaming Group Chief Executive. "Our suite of contactless gaming solutions enables our partners to deliver a new, yet fun and engaging gaming experience for their players all while keeping them safe. This advanced technology sets a new standard for the industry and is available for our partners now."
Scientific Games' suite of contactless solutions includes the Unified Wallet cashless gaming experience, a Social Distancing Module and Automated Game Sanitization.
Unified Wallet
Scientific Games' Unified Wallet is powering a cashless gaming experience by giving players the power to instantly access funds to play their favorite slots and tables through an app on their personal mobile device. Taking a mobile-first approach, cashless solutions are not only convenient for guests but are also cost effective for casino operators. Unified Wallet eliminates lines at ATMs to withdraw cash or at a kiosk or casino cage to redeem tickets as well as reduces costs on machine maintenance including bill validators, ticket printers and ticket redemption kiosks.
Social Distancing Module
The Social Distancing Module provides three distinct features for operators: Dynamic Distancing, EGM Scheduler and Resort and Game Reserve. These features provide further opportunities for casino operators to adhere to the necessary safety measures now required by public health and gaming officials.
Dynamic Distancing facilitates social distancing amongst slot players, disabling all games within close proximity once a player cards in.
EGM Scheduler allows operators to quickly upload a list of games that should remain enabled on the casino floor and even allows them to do so remotely through the use of a Control EGM feature.
Resort Reserve and Game Reserve allow players to reserve their favorite game during their visit allowing them to customize their experience to their preferences all while staying safe.
Automated Game Sanitization
Keeping casino team members and guests in mind, the Automated Game Sanitization solution eliminates the manual task of searching for games that need to be sanitized on the casino floor by quickly identifying games that require sanitization after active play. Operators can also schedule sanitization at regular intervals for continued sanitization as well as anonymous play.
For additional information on Scientific Games' suite of contactless solutions, visit scientificgames.com.
© 2020 Scientific Games Corporation. All rights reserved.
About Scientific Games:
Scientific Games Corporation (NASDAQ: SGMS) is a world leader in entertainment offering dynamic games, systems and services for casino, lottery, social gaming, online gaming and sports betting. Scientific Games offers the gaming industry's broadest and most integrated portfolio of game content, advanced systems, cutting-edge platforms and professional services. Committed to responsible gaming, Scientific Games delivers what customers and players value most: trusted security, engaging entertainment content, operating efficiencies and innovative technology. For more information, please visit scientificgames.com.
SOURCE Scientific Games Corporation