Make your dream about a #luxurylife come true with Endorphina and their latest release.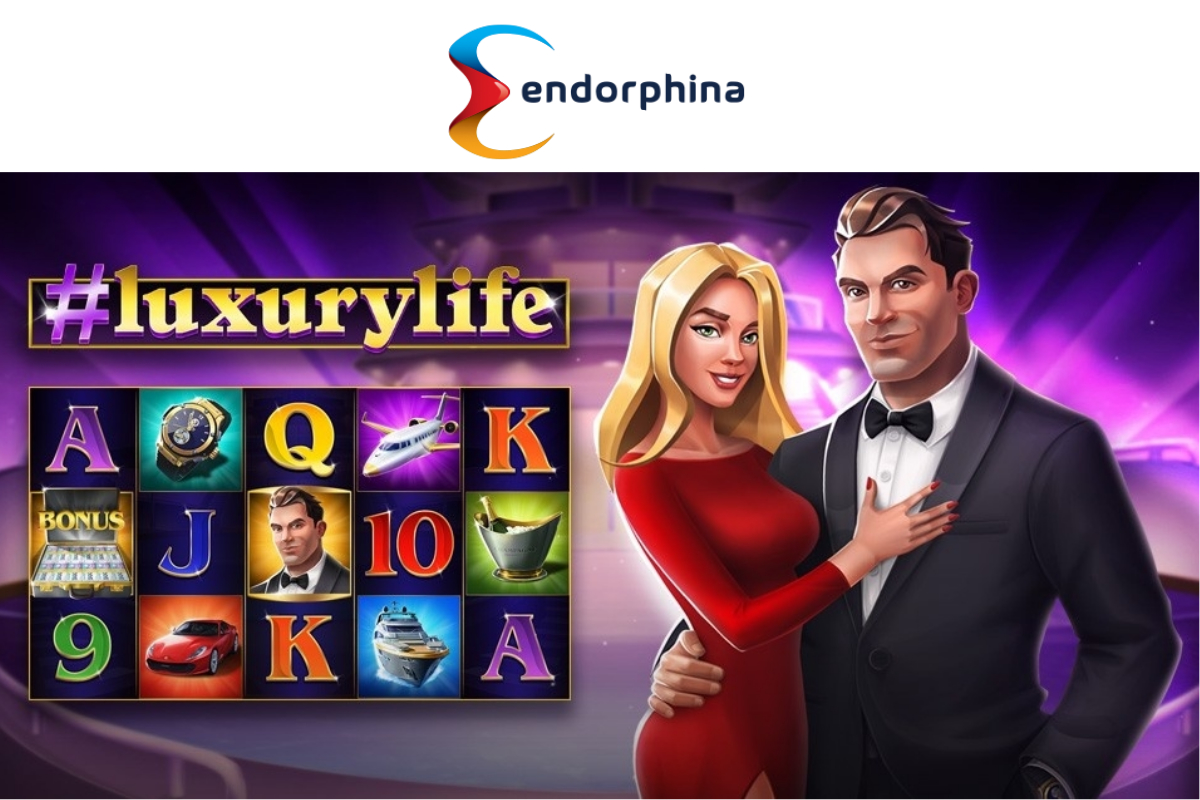 Reading Time:
< 1
minute
Have you ever dreamed about living the instagram-perfect lifestyle? It's easy for most of us to get carried away sometimes, imagining what life would be like to have enough money for absolute freedom. Endorphina take things a step further by turning our imagination into a reality in their newest slot game #luxurylife, which is a light sequel from their long-time hit Jetsetter.
This time, a dream couple will lead us through the game, surrounded by the finest luxury goods to live your best life. #couplegoals. As the name suggests, one of the main highlights of the game stems from the life lived on social media – in which some people live their glorious lives and are not afraid to share their lifestyle with their followers while setting new trends.
The game is set in violet hues and offers a sleek and modern design. When it comes to the gameplay, #luxurylife as a free games feature with banknotes torn in half spinning on the reels that have the potential to bring you only the fastest and highest wins.
Endorphina recently showed a gameplay preview at their stand during ICE London so you might have seen some bits of this new title if you were among the visitors, if not, you have a chance now because the game went live with the best casinos today. What can we predict about the game? The Jetsetter is among the company's best performing games worldwide and hopefully this new title will attract players who appreciate the current mathematics with a more modern and luxurious slot design.
Play demo : https://endorphina.com/games/luxurylife
Learn more about Endorphina: https://endorphina.com/about
New mighty slot from Endorphina – ASGARDIANS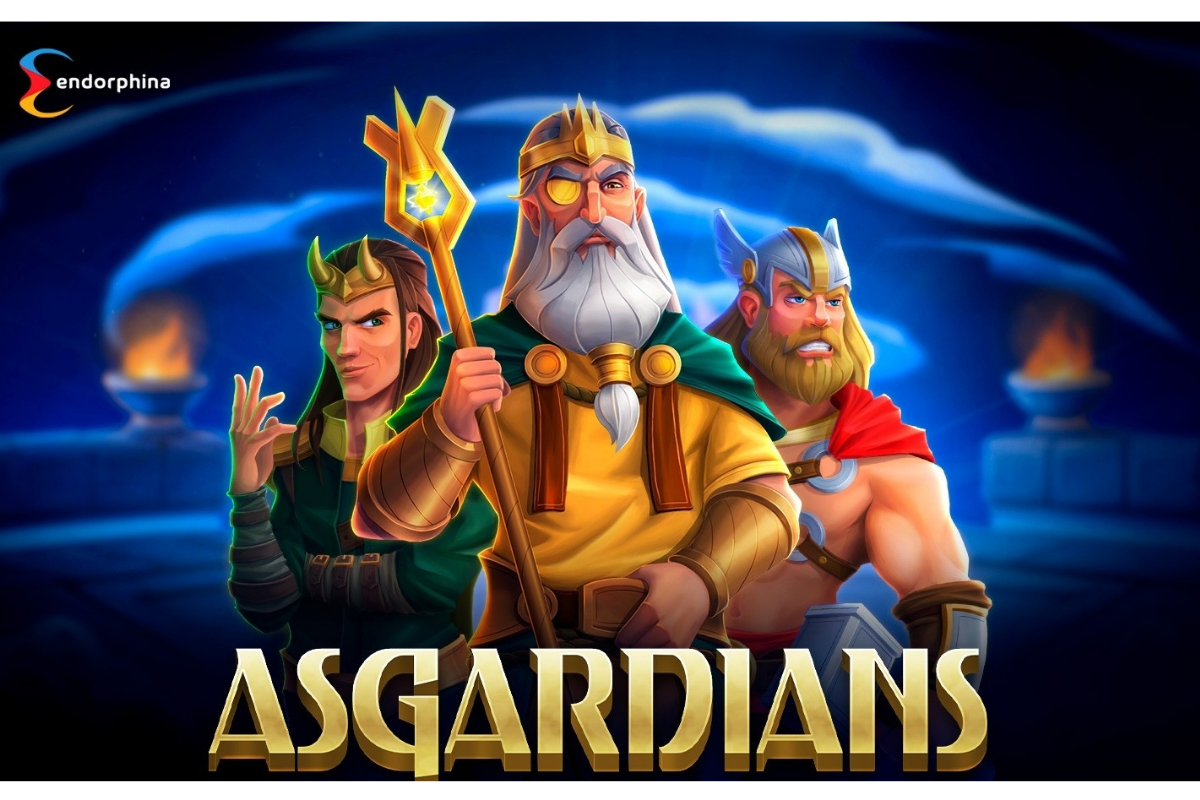 Reading Time:
< 1
minute
Hold on tight as we're about to dive deep into Nordic mythology where our thunderous slot was created. We've captured the essence of all your favorite heroes of Asgard inside our new mighty slot Asgardians!
Inside this striking new game, you'll step into the wondrous world of Asgard. Outstanding Norse Gods and Goddesses await you and are eager to test your strength for their next adventure. You'll get the rare opportunity to come face to face with the legendary heroes – the wise Odin, the mighty Thor, the mischievous Loki, and of course the most beautiful and powerful Freya.
Asgardians is a mighty 5-reel, 3-row, and 25-line thunderous slot game with Pick Bonus Game and a Free Spins feature. This slot will tell a story about the life of Nordic Gods and Goddess and with the powerful graphics, engaging math, themed music and our famous attention to the details will thoroughly immerse players in the atmosphere of the home of these legendary heroes.
Will you be able to impress the Gods and Goddesses to embark on their next quest? Will you convince the heroes with loyal friendship or with strength? Get ready to spin your strongest game inside this rewarding Asgardians' world! May the heroes and your fortune be in your favour.
Discuss the concerns of the gambling industry in 2020 with Jan Urbanec from Endorphina!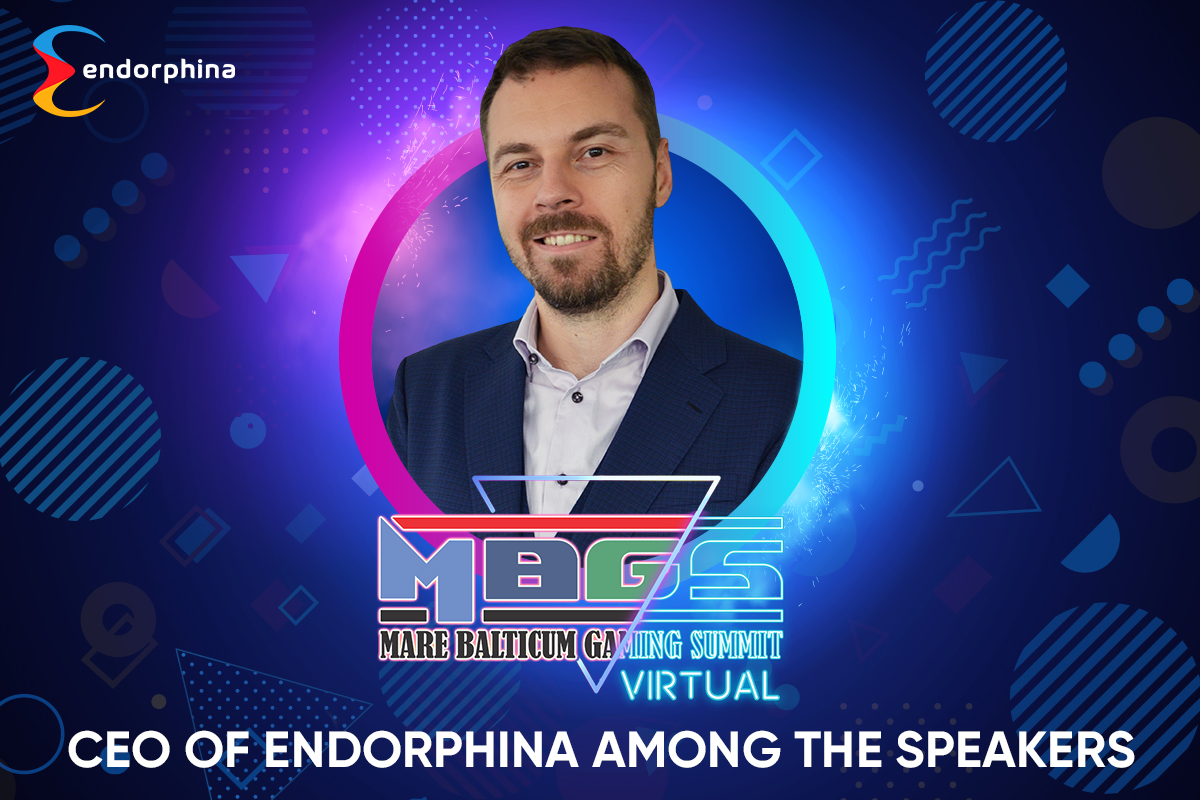 Reading Time:
< 1
minute
On May 7th the virtual edition of MARE BALTICUM Gaming Summit is bringing important subjects to the virtual table that are designed to spark innovative discussions among industry experts.
Due to COVID-19, there has been worldwide disruption of sports events as well as audiences shifting their view on to playing online casino games. This heated topic, among many others, will be discussed during the Summit. Jan Urbanec, CEO of Endorphina – the dynamic and creative B2B software provider, will join in the panel discussion with top specialists from the iGaming industry, where he will share his own thoughts on the topic "If the online casino industry is really benefiting as sports tournaments are disrupted?"
"The unfortunate cancelation of most sports events had an obvious effect on betting operators, however, the companies that diversified with their product offerings did manage to mitigate losses. Endorphina is in a privileged position. We have a digital product that is not affected by external events and we control the delivery as long as the internet is working" – says Jan Urbanec.
Mark your calendar for May 7th, to make sure you won't miss out on the opportunity to get in touch with Jan online via the networking platform, where everyone will be able to participate in the industry discussions from the comfort of their own homes.
Stay safe and healthy!
Endorphina – a provider which succeeds at uniting the best online gaming experience and cutting-edge technology to create games that ultimately attract players. Learn more here https://endorphina.com/games
Quarantine? Time to be creative!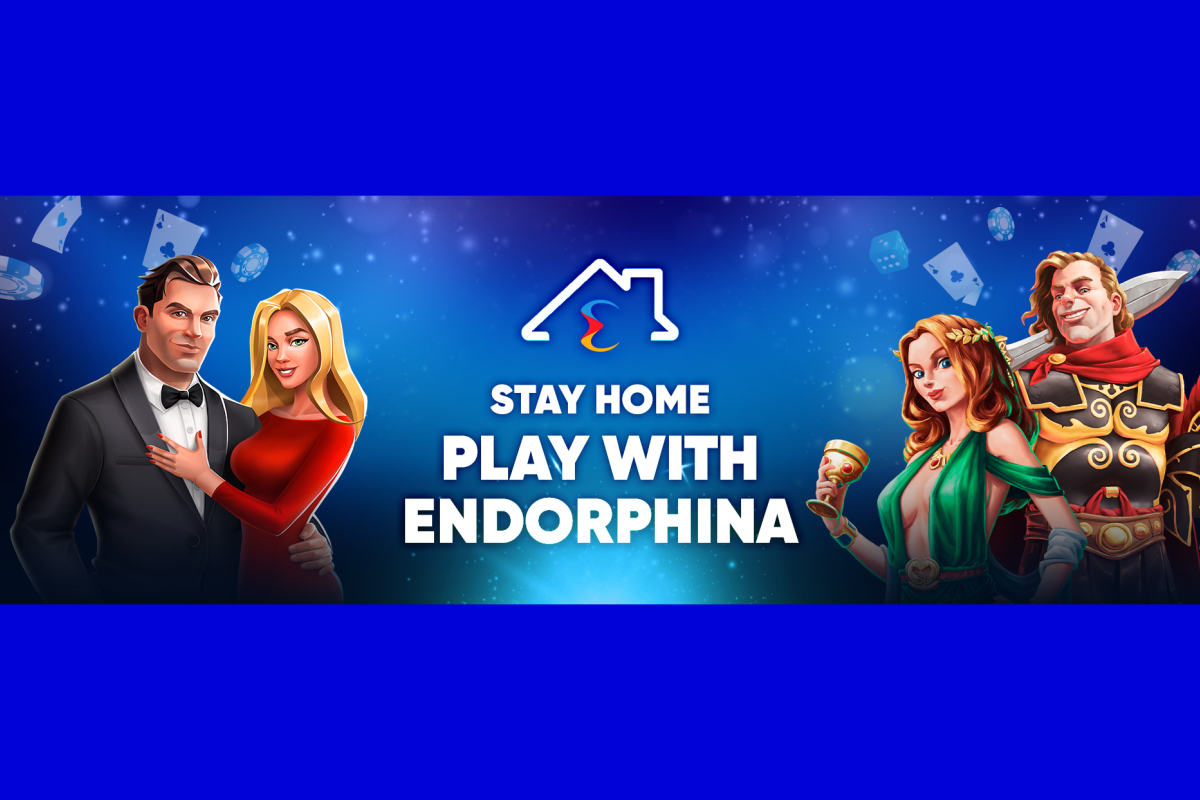 Reading Time:
< 1
minute
Eminent doctors confirm together that humor and moral support of each other are as important as personal hygienic protection against coronavirus.
Therefore, Endorphina, an online gaming provider from Prague, decided to react to the situation in its unique style and shared an optimistic "rescue mask" with its players. In response to what was happening around, the company released a series of creative posts, convinced that everything would be fine.
For example, to reduce panic around quarantine and empty shelves in supermarkets, Endorphina decided to remind subscribers that fresh food is always in stock in their games, as well as cash winnings.
The company also offered to not stop travelling! Online travelling, of course! After all, the world of virtual games is still safe and everyone in a matter of seconds can be transported to Africa in a Safari or plunge into the atmosphere of the city of Ancient Troy.
Besides, Endorphina assures that no game release from them will be postponed for later! All premieres will take place on time, and, as the company promised, at least 2 new games will be released per month, which will definitely please players with fresh exciting stories right inside their homes!