Advertisement banning trends in the European Union and the Balkans, subject of the IMGL MasterClass in Prague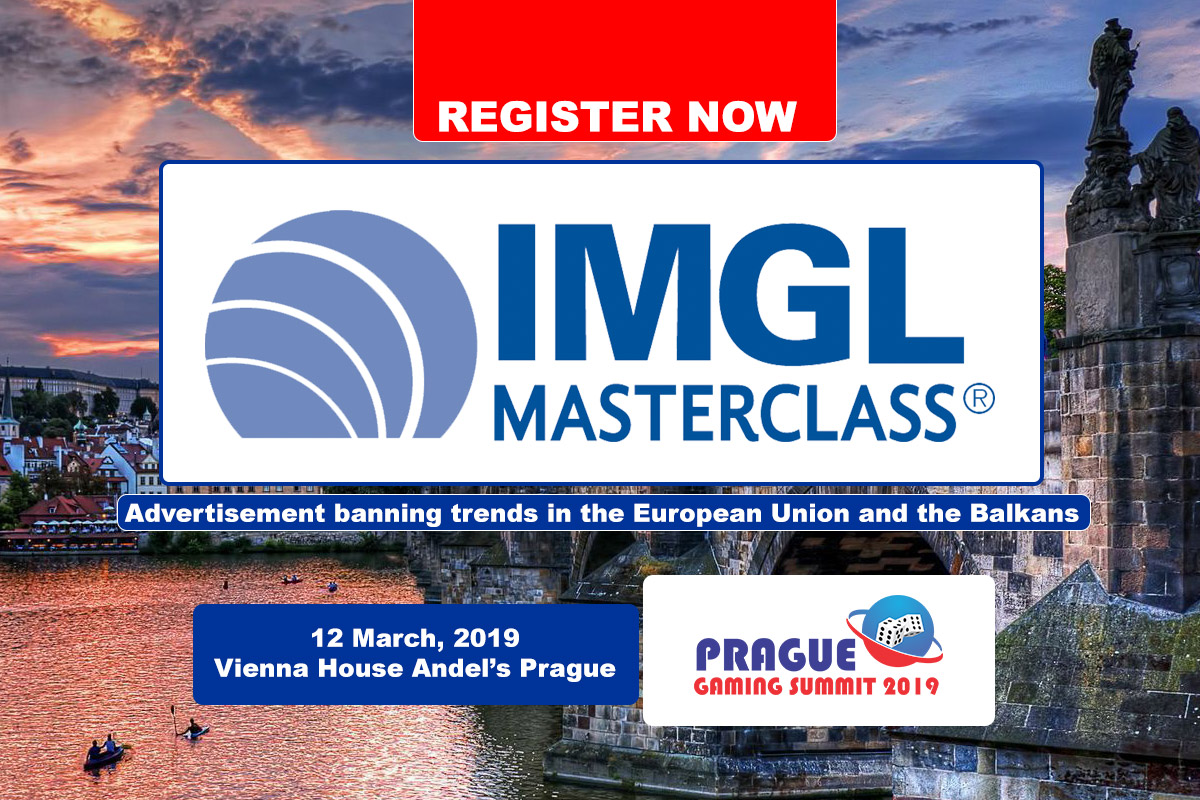 Reading Time:
5
minutes
There has been a recent wave that has swept across the gambling industry and had the form of banning gambling related advertisement. This is the case in many European jurisdictions, but we are not excluding that this is a global wave. Media outlets have reported that such bans are scheduled to be included in Asia as well.
In Sweden, new online gambling operators may lose their ability to market their products entirely if the government takes note of new survey results which shows more than half (53%) of Swedes believe gambling advertising should be banned.
The latest survey results are not a surprise and come to complement the Minister of Civil Affairs Ardalan Shekarabi beliefs, who has summoned all 69 Swedish online gambling licensees to a meeting on the 14th of February to discuss their marketing activities. Just earlier, Shekarabi publicly contemplated following the UK's lead and banning all gambling promos during live sports broadcasts.
About two weeks ago, Niels Folmann, director of the state-run former gambling monopoly Danske Spil, told local media that the Danish government should follow the UK's lead and enact a blanket prohibition on gambling advertising during televised live sports events.
These subject are among the reasons why we have asked the experts of the industry from IMGL to present a MasterClass during the event which will focus on these aspects and treat the industry is currently facing in several European jurisdictions and also in the Balkans.
You can Register here or View the Agenda
Italy in the focus – Good news and bad news
The Italian gambling authority, Agenzia delle dogane e dei monopoli (ADM), released the list of the approved candidates that will be allowed to operate in the local market. Their licenses will be valid through December 31, 2022. The regulator has awarded 66 concessions and has also issued licenses to four other companies which will treat with reserves for reasons it said it would communicate to the licensees themselves.
Even if the Seria A gambling sponsor ban has been delayed until July, there are still lots of tensions in the "lo Stivale".  The Italian soccer clubs have been permitted to keep existing betting deals until the end of the season. The extension follows the enforcement of a government-led blanket ban on gambling advertising throughout Italy.
The ban applies to all gambling-related products and services across all media platforms – including television, websites, and radio – and sports clubs are also to be prohibited from carrying sponsors from the industry.
While the delay to the implementation of the ban is a positive for soccer clubs in the country, the move merely marks a delay to a law that could have severe consequences for Italy's soccer industry.
Operators within the gambling industry have criticized the new measures, warning that prices may rise and the illegal gambling sector could benefit as a result.
In an open letter written in July to Luigi Di Maio, the government's Deputy Prime Minister who authored the decrees, Italian-licensed gambling operator LeoVegas added that the ban wouldn't achieve a significant reduction in gambling activity. Rather, he wrote, it would lead to a surge in advertising by gambling operators not holding Italian licenses. (source sportspromedia.com)
Quirino Mancini, the Global Head of the Gaming and Gambling Practice at Tonucci & Partners will take the role to give an in-depth review of the Italian market.
The company he represents, Tonucci & Partners, is a top-ten Italian general practice firm with offices in Rome, Milan, Brescia, Padua, Florence, Tirana, Bucharest, and Belgrade.
Quirino is one of the leading Italian gaming and gambling lawyers with a specialist practice of almost 20 years. He acts for Italian and foreign-based online and land-based companies operating in the Italian gaming market, advising them on legal, licensing, regulatory, day-to-day compliance and any other operational aspects connected to their activities. He also runs a bespoke matchmaking and business strategy service to provide clients with a customized type of assistance that includes also introduction and facilitation of dealings with the local regulatory authorities, banks as well as scouting and suitability checks on potential business partners.
Quirino is a regular speaker at most international gaming conferences and sits in the editorial board of various sector reviews and magazines. Co-founder and editor of www.gaminglaw.eu, a pan-European information and commentary portal focusing on legal and regulatory issues under European and national gaming laws.
Secretary and fellow member of the Leadership Committee of the International Masters of Gaming Law (IMGL), a worldwide organization gathering regulators, lawyers and advisors, in-house counsels and educators engaged in the gaming business. A fellow member of the International Association of Gaming Advisors (IAGA)
You can Register here or View the Agenda
Britain to blame for the situation?
If you have read the intro part of this article, you will find one common fact. In each situation, the UK gambling ban is cited. It seems everyone is following the idea of the advertisement ban which has been sparked last year.
UK press has just announced that it has been decided that gambling adverts will no longer be allowed to appear on websites or in computer games that are popular with children, under new rules designed to stop irresponsible gambling.
Bookmakers will be required to use every targeting tool possible to ensure online gambling promotions are not seen by under-18s. They will also have to avoid placing gambling adverts on parts of websites that are popular with children and stop using celebrities or other people who appear to be under 25 in their promotions. (source: theguardian.com)
Coming into force on 1 April, the guidelines devised by the Committees of Advertising Practice (CAP), which is responsible for writing and maintaining the UK advertising codes, will prohibit online ads for gambling products being targeted at individuals likely to be aged under 18. These standards cover all digital media including social networks and other online platforms.
This complements many other banning procedures, as you may know, from July 2018, the British betting industry has implemented a "whistle-to-whistle" ban on all TV betting adverts during pre-watershed live sports programming, with the exception of horse and greyhound racing.
William Hill has become the first UK-listed operator to call for a media strategy review in 2019, with competitors likely to follow suit as betting leadership adjusts to new advertising realities.
Russell Mifsud (Gaming industry specialist – Associate Director at KPMG Malta) will take on the role to discussing these aspects and how will report how operators are taking steps in order to comply while also keeping an eye on the brand strategy and business run.
Russell is an Economist and Associate Director at KPMG, who leads the firm's gaming department. Russell provides insight on the industry externalities and commercial strategy for KPMG and our clientele across the board. He also helps drive a core group of professionals who specialize in gaming within the KPMG network globally. Russell also sits on the board of the Malta Remote Gaming Council and Silicon Valletta. He works closely with the KPMG Audit, Tax & Advisory teams locally and internationally in order to assist network with identifying risks and opportunities, with a view to adding strategic insight and guidance to clientele across the board.
Russell Mifsud and Quirino Mancini will be joined by leading experts from Central Europe, the Balkans and Germany to complement advertisement banning procedures which are being implemented or discussed in their jurisdiction.
Jaka Repanšek (Media and Gaming Expert), Zlatan Omerspahić (Data Protection and Compliance Lawyer at NSoft) and Martin Arendts (Founder of ARENDTS ANWAELTE) be the experts taking on this role while the MasterClass will be moderated by Dr. Matthias Spitz (Senior Partner, MELCHERS LAW)
Do not miss this opportunity to attend the IMGL MasterClass presented by members and non-members of the International Masters of Gaming Law at Prague Gaming Summit 3!
You can Register here or View the Agenda
Montenegro and Bosnia and Herzegovina in focus at CEEGC2019 Budapest with Luka Popović (BDK Advokati) and Zlatan Omerspahić (NSoft)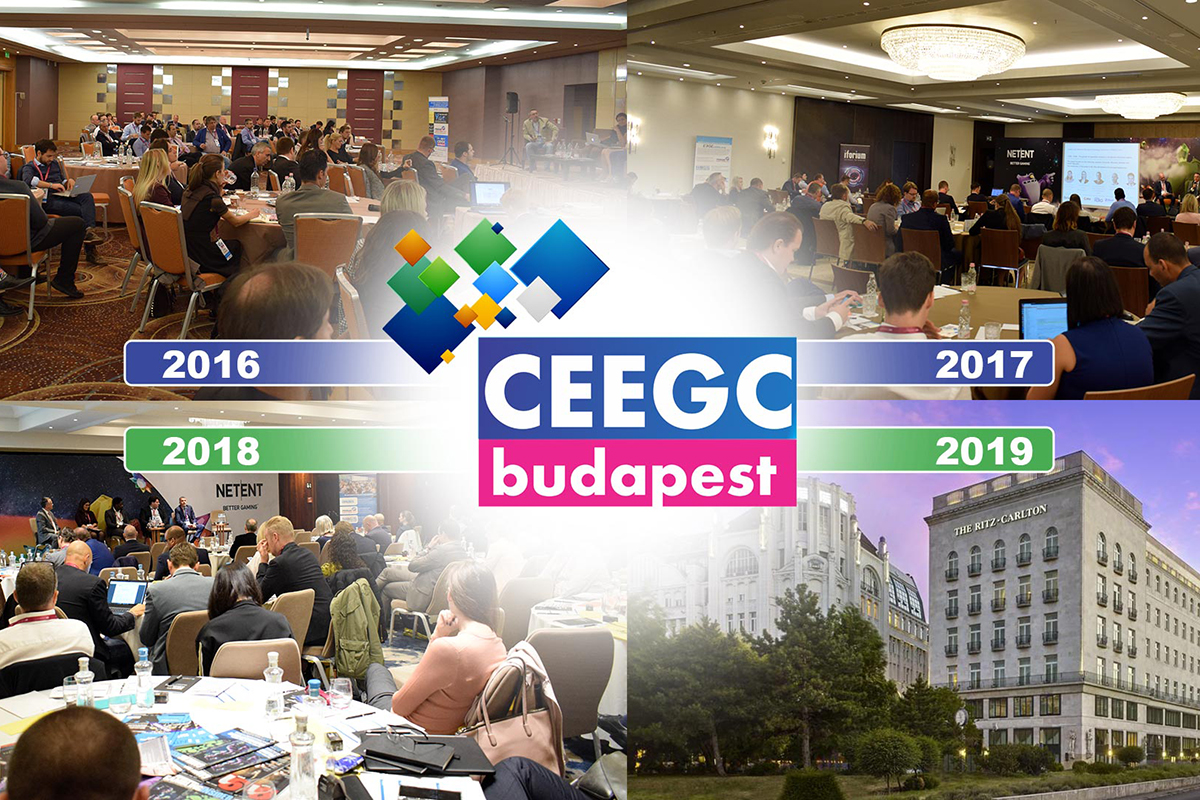 Reading Time:
2
minutes
The Balkan Gaming Industry Briefing will be joined by two leading company's representatives from the Balkan region at the 4th edition of the CEE Gaming Conference.
As announced earlier, the 4th edition Central and Eastern European Gaming Conference will feature a dedicated Balkan Gaming Industry Briefing which will highlight some of the latest developments in the region with an emphasis on Montenegro, Serbia and Bosnia and Herzegovina.
The panel discussion will be moderated by Joe Ewens, Managing Editor at GamblingCompliance, and will be joined by the recently announced experts in the region, Luka Popović (BDK Advokati) and Zlatan Omerspahić (NSoft).
The 4th edition of the yearly Central and Eastern European Gaming Conference will take place on the 24th of September at the Ritz-Carlton Budapest, and provides a unique opportunity of learning and networking with the gambling industry in the CEE and Balkans region via the CEEGC platform which is committed to bringing together industry shareholders and government officials from the region on a yearly base.
Register here or View the Agenda!
You can view the bios of the two experts below:
About Luka Popović – Partner at BDK Advokati
Luka is a partner in the leading regional law firm BDK Advokati (with offices in Serbia, Montenegro, and Bosnia and Herzegovina). He is a member of the Montenegrin Bar Association and was on the list of arbitrators of the Arbitration Board for the Resolution of Consumer Disputes at the Chamber of Commerce of Montenegro.
Luka has been managing BDK Advokati's Montenegrin operations since 2013. He is involved in all aspects of the firm's Montenegrin work and maintains special industry focus on gaming and hospitality. Luka is the head of the firm's gaming practice.
IFLR1000 recognizes Luka as a highly regarded lawyer, Legal 500 regards him as a leading individual in the legal market, and Chambers & Partners ranks him as a top-tier lawyer in Montenegro.
About Zlatan Omerspahić – Data Protection Officer at NSoft Company
Zlatan Omerspahić has a Ph.D. in Commercial law, Corporate governance, Contract law, Regulatory issues and is currently serving the role of Data Protection Officer at NSoft.
He has graduated the Faculty of Law at the University of Zenica and has held several compliance-related roles at Sberbank and Hypo Alpe-Adria-Bank.
He is responsible, loyal, dedicated and eager to learn about innovative things.
In 2019, Zlatan has been shortlisted at the Global Regulatory Awards 2019 in the category: Data Protection Officer or Team of the year.
Make sure that you are among the delegates of CEEGC Budapest this year for a new and engaging format that is going to increase the engagement and interaction of the attending delegates.
Register here or View the Agenda!
Browse the official event website for more details: www.ceegc.eu
Joe Ewens (GamblingCompliance) to moderate the Balkan Gaming Industry Briefing at CEEGC 2019 Budapest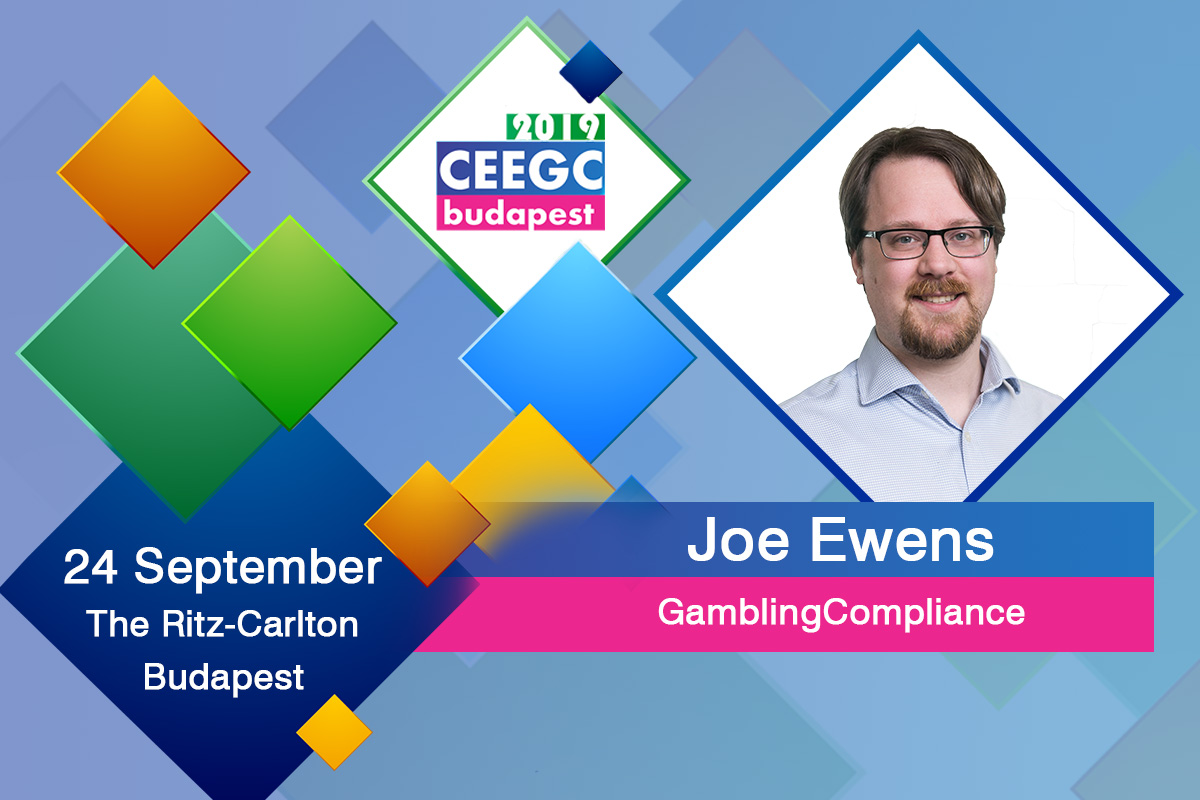 Reading Time:
2
minutes
The Balkan Gaming Industry Briefing returns to Budapest.
There are quite a few changes in the Balkans when it comes to the gaming industry and one of the greatest opportunities which can be materialized by the regulated jurisdictions is the closing of the Albanian market.
It happened a couple of months ago when the Albanian authorities in Tirana banned all gambling activities except the ones in five-star hotels outside urban areas. This leads to some major relocations to Montenegro and Serbia by large gaming operators that have been active in the jurisdiction.
Albania is not the only country in the Western Balkans to take a stand against gambling. In neighboring Kosovo, the parliament also approved draft legislation introducing a complete ban on gambling for the next ten years.
While these tensions are not benefiting the industry in Albania, if we have a look at the other jurisdictions such as Montenegro, Bosnia and Herzegovina, and Serbia, we will be surprised to see that there is yearly growth.
At the 4th edition of the yearly Central and Eastern European Gaming Conference which will take place on the 24th of September at the Ritz-Carlton Budapest, we are bringing back a compliance-related panel discussion which focuses exclusively on the Balkans.
Such a complex panel discussion deserves professional industry insights when it comes to moderating and who would be better to take on this role than Joe Ewens, Managing Editor at GamblingCompliance.
About Joe Ewens

Joe Ewens is the Managing Editor of GamblingCompliance, where he oversees the company's daily output of news and analysis on the gambling market and its constantly developing regulatory challenges. Joe has been writing about aspects of the European gaming industry since 2008. Prior to his current role, he was the Editor of Coinslot, the historic trade paper for the UK's machine gaming and amusements industries.
Make sure you take advantage of this unique opportunity of learning and networking with the gambling industry in the CEE and Balkans region via the CEEGC platform which is committed to bringing together industry shareholders and government officials from the region on a yearly base.
Register here or View the Agenda!
Browse the official event website here: www.ceegc.eu
NSoft has integrated Merkur Gaming's casino games onto Balkan Bet's web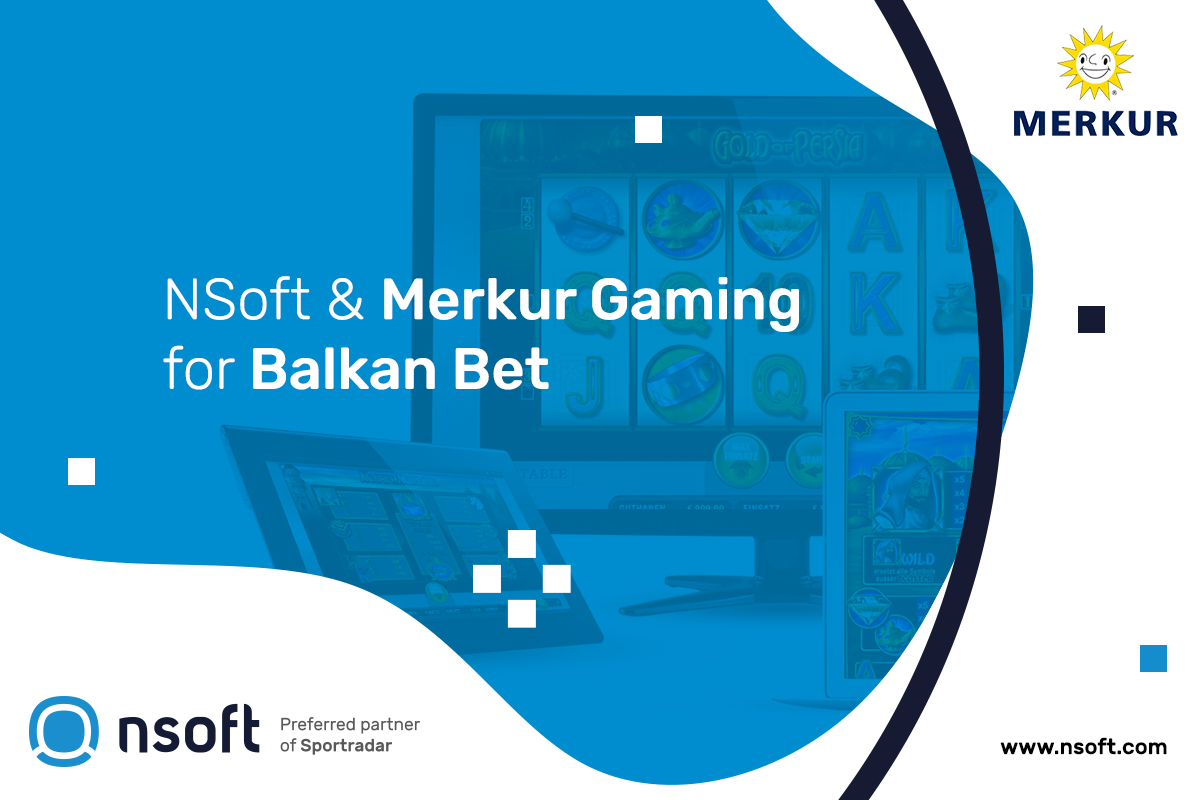 Reading Time:
1
minute
NSoft, an award-winning internationally recognized software solutions provider for the betting industry, has integrated Merkur Gaming casino games onto Balkan Bet`s web. NSoft provides full web solution for the Serbian client that now has extended its offer to exciting casino games as well.
"The process of integration has been performed smoothly and we have had great communication, both with Balkan Bet and Merkur Gaming teams while working on this project. Everything was done very professionally and on time," commented Ivan Rozić, SVP of Sales & Marketing from NSoft.
NSoft betting solutions for web and support infrastructure foresees easy to manage integration requests from the clients. The overall business set-up is client-oriented which ensures NSoft's agility to easily handle clients` requests.