University of Minnesota to host Sportradar's Innovation Challenge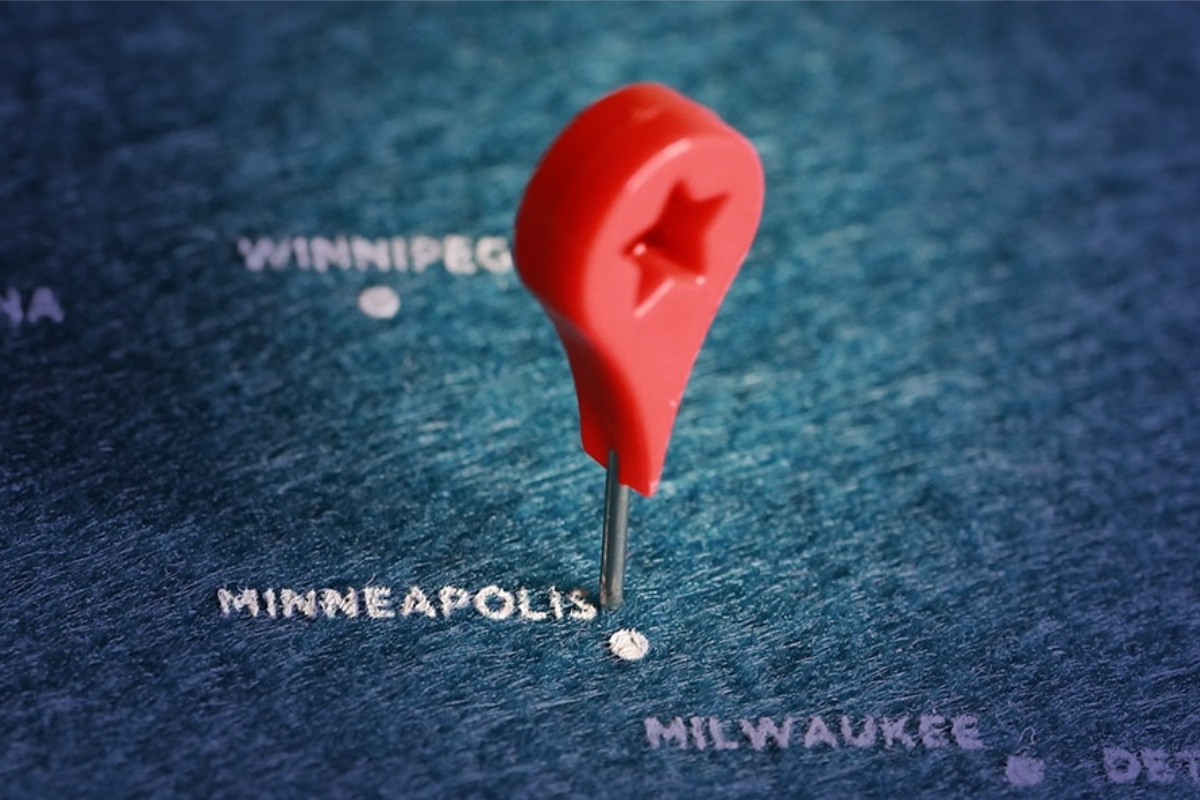 Reading Time:
3
minutes
Sportradar's Innovation Challenge returns on February 23rd, when the University of Minnesota will become the latest venue to host the one-day ideation competition.
Taking place at the Carlson School of Management's Gary S. Holmes Centre for Entrepreneurship, next month's Challenge will be the first to take place in the United States.
The event, which has been held regularly across Europe in recent years, will give students from in and around Minneapolis the opportunity to design and create ideas and services using Sportradar's market-leading data. As well as learning how to best create and develop ideas, students will also have the chance to network and compete for a chance to win part of the $3,000 prize money on offer. Ahead of the Innovation Challenge's first venture Stateside, Sportradar caught up with Innovation Director Javier Altamirano and Malte Siegle, Head of Sportradar's University and Research Programme, to discuss what is another step forward for the company's innovation setup.
Sportradar: What's the thinking behind taking the Innovation Challenge outside Europe for the first time?
MS: Because Sportradar already enjoys a strong market presence in the US, and is expanding further all the time, it seems only natural that we should have the Innovation Challenge in the States. We're always looking to encourage and network with the next generation of talent, in all our territories, and having already seen our partnership with the University of Minnesota start strongly, it's great to reach another essential milestone for the company.
JA: This is part of a greater strategy of external innovation in the US whereby Sportradar collaborates on a deep level with top-notch universities which happen to be aligned with Sportradar offices and have strong data programs. This proximity allows for follow-up projects and overall closer contact. We want these students to familiarise themselves with Sportradar data.
Sportradar: What do you expect to see from the students in Minneapolis?
JA: We've already seen some fantastic ideas from our past competitions in Europe and we're confident that will continue next month here in Minnesota. Aside from innovative and interesting products, the main thing we want to see is enthusiasm and a positive approach because the Innovation Challenge is as much about networking and making connections as it is around creating products. Lots of digital-era innovations come from this side of the pond (Facebook, Stubhub, Snapchat, etc.) so we want to see if the students can carry on in that vein next month.
MS: We've also had former winners come and join Sportradar in a working capacity before now and that's an example of what we want to achieve as a company – having that talent pipeline and a strong connection with entrepreneurial talent. Sportradar: The US is obviously a huge market for Sportradar, does this make next month's Challenge even more exciting?
JA: The American sports tech market has obviously been one of the biggest in the world for some time now, and we're looking forward to seeing what the students in Minneapolis come up with. There's also the recent developments with the betting market in the US, so that's another area that might be of interest to participants when it comes to formulating ideas.
MS: It doesn't have to be around betting of course, we'll have Sportradar experts from different parts of the business who can advise and offer insight to students. Ultimately, we want to see something new and different and that's always what impresses the judges most.
Sportradar: Why should students look to take part in the event?
MS: If you're a student who has a passion for sports data, enjoys thinking outside the box and wants to make some useful connections with people who know the industry inside out, the Innovation Challenge is for you. We give full access to our API and SDK for the day and provide guidance courtesy of our mentors, so it really is a great opportunity to see what you can come up with, using sports data.
Sportradar: …and not to mention the $3,000 prize pool?
JA: Obviously, a $3,000 prize pool is a good incentive, too, and that's what usually grabs the attention, but we don't think it should be the main focus for groups. One-on-one time with our mentors and the chance to put our API to good use, all while networking with new connections – you can't really put a price on that. For all the details about February's event, including information on how to enter, you can visit the Innovation Challenge website – challenge.sportradar.com.
Eldorado Resorts and Caesars mull over merger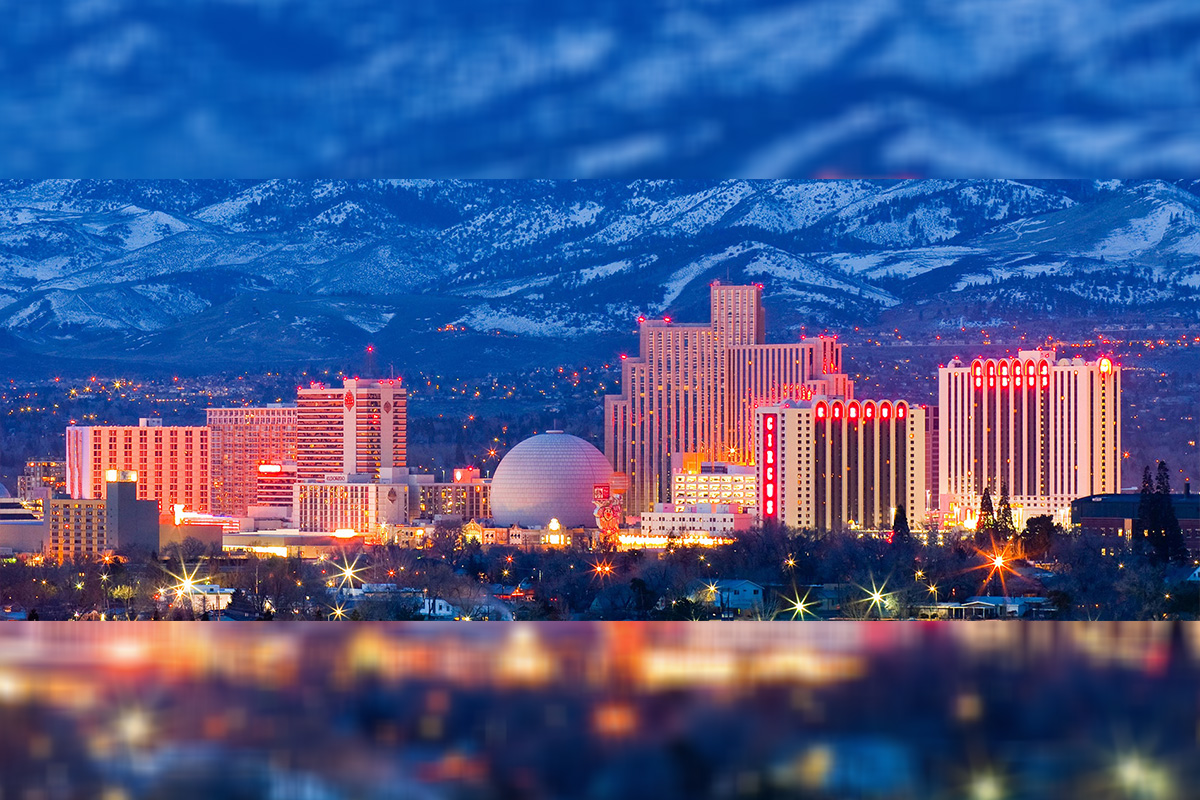 Reading Time:
1
minute
US casino operators Eldorado Resorts Inc. and Caesars Entertainment Corp are in the early stages of discussion on a possible merger, according to sources familiar with the matter.
Caesars has recently agreed to allocate billionaire investor Carl Icahn, who has been pushing the company to sell itself, three board seats to his representatives, and a say on the selection of its next chief executive officer.
Caesars is providing some limited confidential financial information to Eldorado, which is carrying out due diligence on the potential combination of the two companies, the sources said.
Eldorado has yet to make a binding offer for Caesars, and there is no certainty any bid will materialise or that a deal will be successfully negotiated, the sources added, asking not to be identified because the matter is confidential.
Caesars and Eldorado have market capitalizations of $5.4 billion and $3.6 billion, respectively. They also had debt piles of $9.1 billion and $3.3 billion, respectively, as of the end of December.
Caesars declined to comment, while Eldorado did not immediately respond to a request for comment.
OPGR launches revamped website to help Oregonians with gambling problem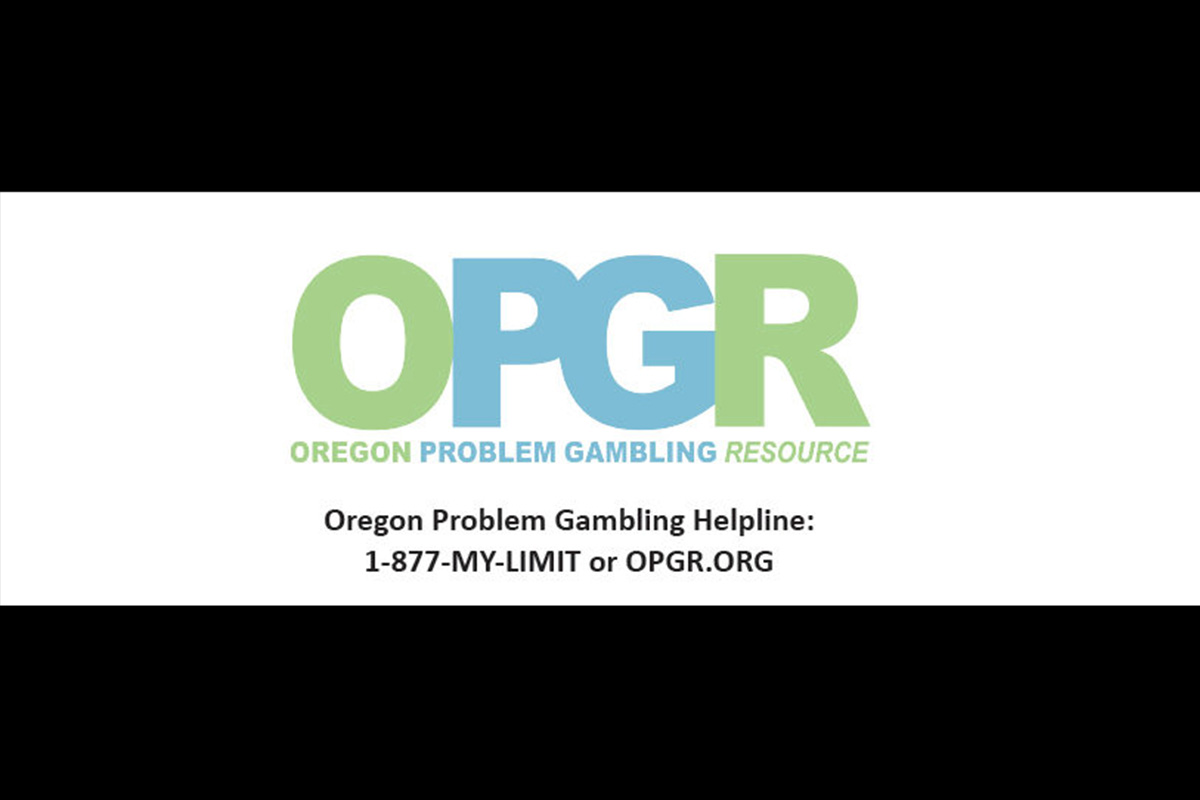 Reading Time:
1
minute
The Oregon Problem Gambling Resource (OPGR) has revamped its website to help people with gambling problems. The website provides services and resources to help problem gamblers through a clean and uncluttered interface that incorporates improved functionality and enhanced content.
It acts as a platform to highlight resources available for the problem gamblers. The website provides multiple tools for visitors to access resources in their communities, as well as text or chat online with someone regarding help.
The OPGR.org website remodel was a collaboration between the Oregon Health Authority, local community problem gambling treatment and prevention providers, the Oregon Council on Problem Gambling, Voices of Problem Gambling, and the Oregon Lottery.
"The goal of the OPGR.org website is to educate the public about the risks associated with gambling behaviors," said Oregon Lottery Associate Programme Manager Krystal Smith. "Additionally, the website helps improve the awareness of free treatment and recovery services available around the state of Oregon."
Gaming Arts to Showcase End-to-end Product Suite at NIGA's 2019 Indian Gaming Trade Show and Convention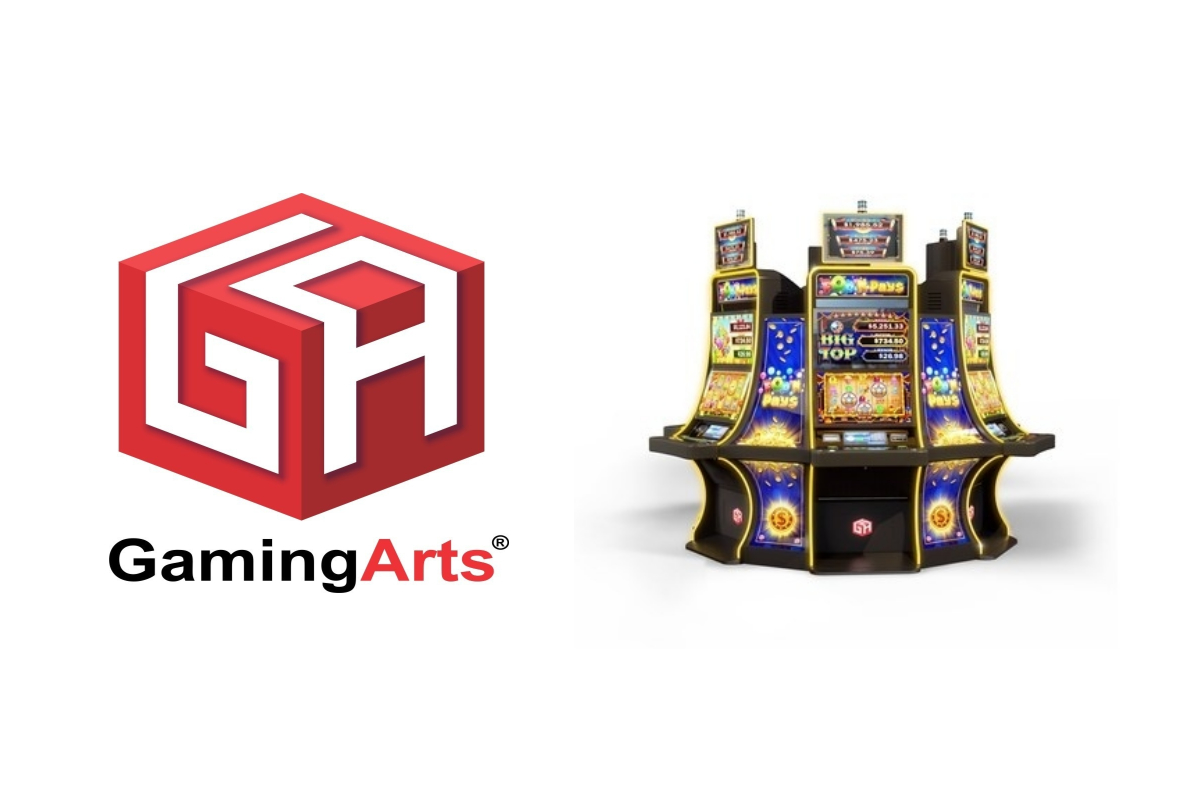 Reading Time:
2
minutes
Gaming Arts, LLC today announced that it will showcase its end-to-end suite of gaming products, including electronic gaming machines ("EGM"), bingo, keno, and promotional systems at NIGA's Indian Gaming Trade Show & Convention ("NIGA") in Booth No. 2531 at the San Diego Convention Center.
"Gaming Arts is thrilled to support tribal gaming through its participation in the annual NIGA trade show," said Gaming Arts President Mike Dreitzer. "We look forward to highlighting our exciting product lineup and demonstrating ways in which our products can add value to tribal gaming casino operations."
Gaming Arts will display its inaugural collection of Class III video reels including Pop'N Pays™, Da Fa Ba™, Dice Seeker™, and Casino Wizard™. This innovative library is bolstered by the new Rocket Rollup™ mystery progressive that delivers an interactive celebration when the progressive is won. These games' extraordinary art and play mechanics offer the most innovative content to emerge in years.
The SuperGames® library of games, including Bingo Millions®, will also be on display. These unique "Life-changing" jackpot games offer an endless number of customizable bingo games tailored to the operator's room and player demographics. Bingo Millions, known as the world's first and only $1 million linked bingo progressive and $1 million bingo game, allows operators to focus on the player experience as all awards are fully funded by Gaming Arts.
Additionally, Gaming Arts will demonstrate its SuperPROMO™ mobile promotional game system. This unique platform creates floor-wide excitement for virtually any type of casino promotion through a mobile tablet hand delivered to players by casino personnel and through the casino's digital displays.
The EZ Kiosk™ will demonstrate its new form-factor, which includes a 43″ LED digital display, its ability to accept TITO tickets, and a cutting-edge body wrap designed to attract players. EZ Kiosk significantly reduces expenses associated with keno and/or bingo programs and allows for extended operational hours with no staffing required.
SuperBingo™ and UltimateBingo™ slots will showcase their extraordinary game-play experience that delivers entertaining game mechanics and player-favorite features, including: frequent bonuses and wins, multipliers, free games with retriggers, floor-wide, near-area, and wide-area progressives, and much more.
Finally, the Company will also highlight its full array of products designed for bingo and keno operations, including the Optima® Keno Game Management System, the Optima® System, Keno Millions®, and Super Win Bingo™.
About Gaming Arts:

Gaming Arts, LLC, a privately owned and operated business headquartered in Las Vegas, Nevada, is the world leader in bingo and keno games and technology and is now entering the electronic gaming machine market with some of the world's most innovative slot games along with the world's first casino-wide interactive promotional system. Gaming Arts holds gaming licenses in approximately 80 jurisdictions including North America, Latin America, the Pacific Rim, and South Africa. To learn more, visit http://www.gamingarts.com or call 702.818.8943.
SOURCE Gaming Arts, LLC