Pennsylvania Gaming Control Board Reports January Fantasy Contests Revenue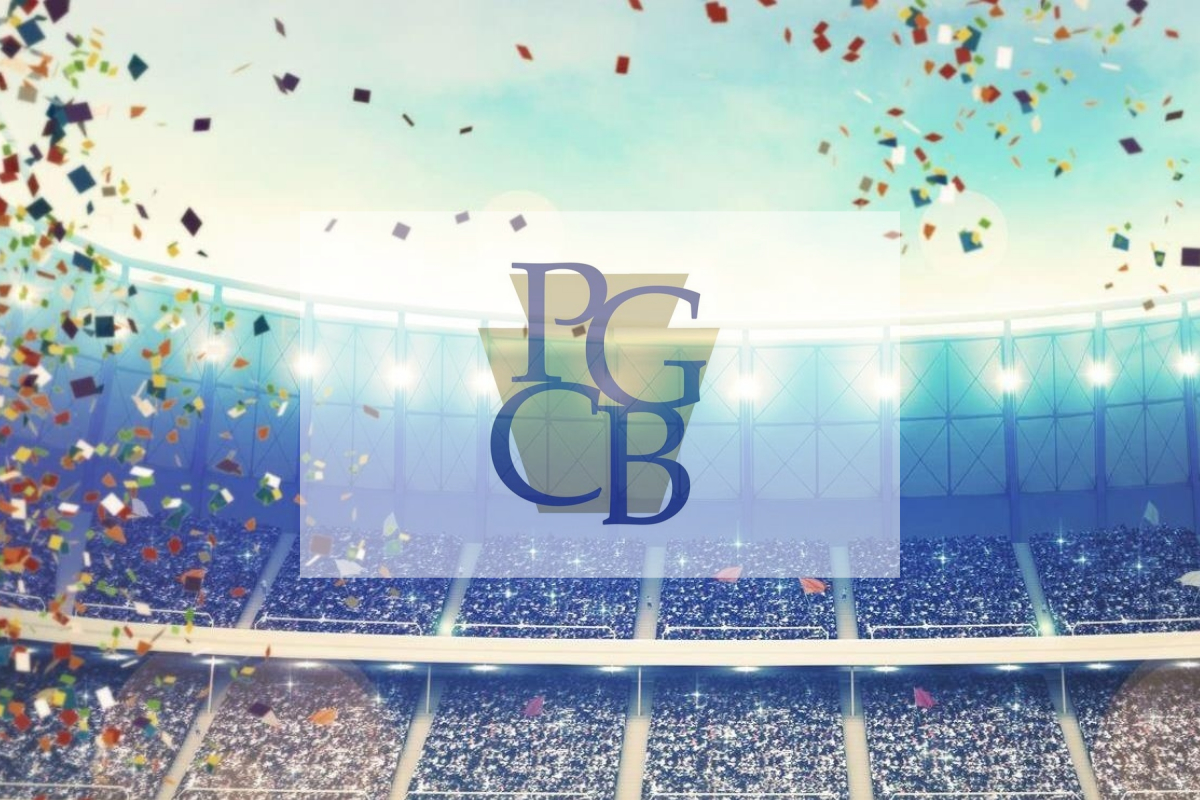 Reading Time:
2
minutes
The Pennsylvania Gaming Control Board posted on its web site the January Fantasy Contests Revenue Report. The report provides a breakdown on fees collected from the play of Pennsylvania participants, Fantasy Contests Operators' adjusted revenue, and tax revenue due to the Commonwealth. The report can be found at www.gamingcontrolboard.pa.gov.
Fantasy adjusted revenue for January was $2,116,499 compared to adjusted revenue of $2,860,503 in December 2018.
Tax revenue is derived through a 15% assessment on the adjusted revenue reported by the Fantasy Contest Operators and is deposited into the Commonwealth General Fund. This resulted in tax revenue generated during January of $317,475. Seven of the Fantasy Contest Operators reported tax revenue due.
Fantasy revenue and tax revenue for each of the providers for January 2019 is displayed in the following table:
Fantasy Contest Provider

January 2019

Fantasy Contest

Adjusted Revenue

January 2019

State Tax Due

DraftKings

$1,026,565.22

$153,984.78

FanDuel

$998,218.08

$149,732.71

Yahoo Fantasy Sports

$41,878.21

$6,281.73

DRAFT

$35,986.44

$5,397.97

Sportshub Technologies

$8,795.00

$1,319.00

Fantasy Draft

$4,201.20

$630.18

Boom Fantasy

$854.78

$128.22

Total

$2,116,498.93

$317,474.59
About the Pennsylvania Gaming Control Board:
The Pennsylvania Gaming Control Board is tasked to oversee all aspects of the state's casino industry, including sports wagering offered currently at six locations. The oversight also includes other new gaming initiatives, expected to be launched in the coming months, which were created through Act 42 of 2017, an amendment to the Race Horse Development and Gaming Act.
The Commonwealth's casino industry currently consists of 10 stand-alone and racetrack casinos in operation, along with the two smaller resort casinos.  These facilities collectively employ nearly 17,000 people and annually generate approximately $1.4 billion in tax revenue from slot machine and table games play. The largest portion of that money is used for property tax reduction to Pennsylvania homeowners.
Additional information about both the PGCB's gaming regulatory efforts and Pennsylvania's gaming industry can be found at gamingcontrolboard.pa.gov. You can also follow the agency on Twitter by choosing @PAGamingControl.
Source: Pennsylvania Gaming Control Board
Danish fantasy game breaks all records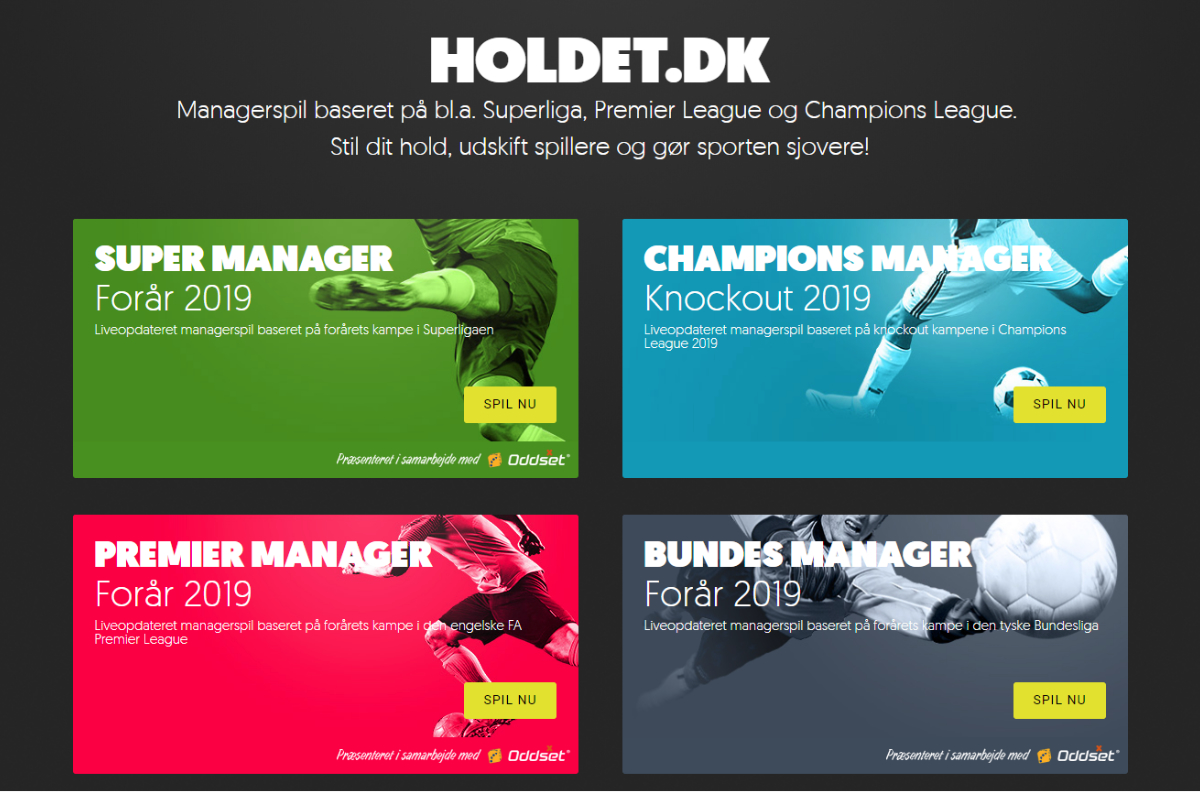 Reading Time:
2
minutes
With the football World Cup as the climax Holdet.dk, a Danish seasonal fantasy game, broke all records in 2018. More than 200.000 fans made 515.000 fantasy teams.
That means more than 3.5 % of the Danish population played the game, and a new team was created almost every minute of every day for the whole of 2018.
"With more than 160.000 participants our fantasy game for the 2018 football World Cup broke all records and contributed to a magnificent year. 3.7 % of all Danes playing the game in 2018 shows us, that we are top of mind of all Danish sports fans." – says Ole Christensen, partner i Swush.com.
A battle for bragging rights
Friends, colleagues and families all join together in mini-leagues competing in a social challenge. For the 2018 World Cup more than 80 % of users played in mini-leagues and there were more than 4.000 company mini-leagues.
"Our users has their own way to celebrate their leagues. Whether it's the loser that buys a round of beer, puts on a dress or they throw a celebration for the winner, it's the social aspect of Holdet.dk that captivates Danish sports fans." – says Ole Christensen.
In total, Danish fans spend more than 250 years with fantasy sports on Holdet.dk in 2018.
"Our mission is to make sport fun, so with this many participating we look to expand beyond the Danish borders. There is a demand from fans, media and sports organizations, and at the moment we are building a more lean and agile game so we can provide engaging fantasy games to partners in Europe." – Ole Christensen, Swush.com
Swush.com is Scandinavia's oldest fantasy provider, and the market leader in Denmark with Holdet.dk, as well as the manager game provider for Scandinavians biggest sports newspaper Aftonbladet.
Holdet.dk i 2018
Users: 210.000
Teams: 515.000
Avg. Time-on-site: 7 min.
Total time spend: 250 years.
User profile: 82 % men // Mobil: 70 %
Danish population: 5.7 mio. (3.7 % of all Danes played fantasy at Holdet.dk)
Games: 23 (Football, Cycling, Handball, NFL, Ice hockey, Formel 1 etc.)
Danish bookmaker Danske Spil owns 60 % of Swush.com
India's parliament seeks answer on fantasy sports legality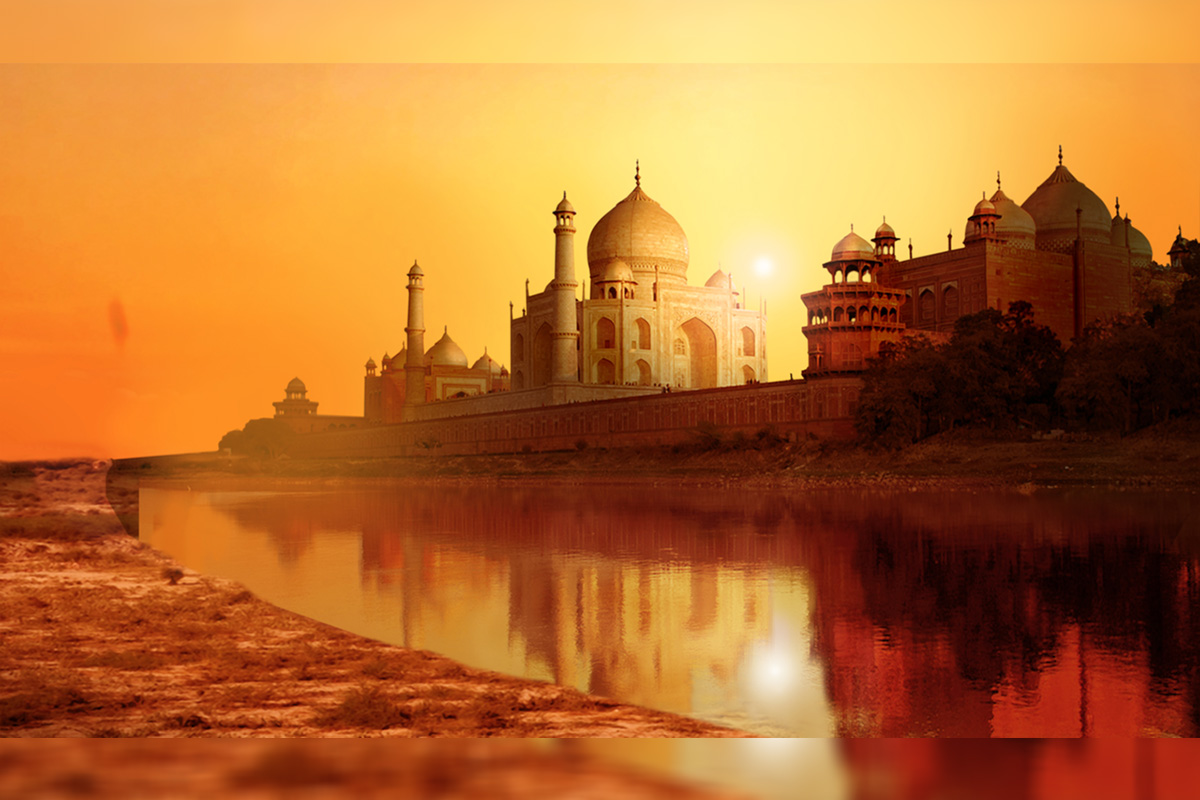 Reading Time:
1
minute
The central government of India did not give a clear-cut response to the question on the legality of fantasy sports and proposal to regulate it. The question was raised in the Indian parliament by Telangana Rashtriya Samiti (TRS) MP AP Jithender Reddy.
Reddy, in an unstarred question dated 8 February 2019 asked whether the central government has any plans to regulate fantasy sports; the number of cases pending in consumer courts relating to fantasy sports and whether fantasy sports is a "game of skill" or gambling/betting as per Supreme Court's decision.
Reddy also sought to know whether the activity falls within the ambit of "gambling and betting" under the state list (List II of the Seventh Schedule) of the Indian constitution and also if the central government intends to enact laws to govern financial transactions relating to the fantasy sports industry.
Union Minister of State for Finance, Pon Radhakrishnan, said betting and gambling comes under Entry 34 of List II of the Seventh Schedule of the Indian constitution and that the state governments are competent to enact laws on the issue.
The central government did not provide exact data on the cases pending in consumer courts relating to fantasy gaming. The finance ministry also did not state whether it intends to bring any law to regulate financial transactions relating to fantasy sports or gaming.
FSTA to expand and embrace changes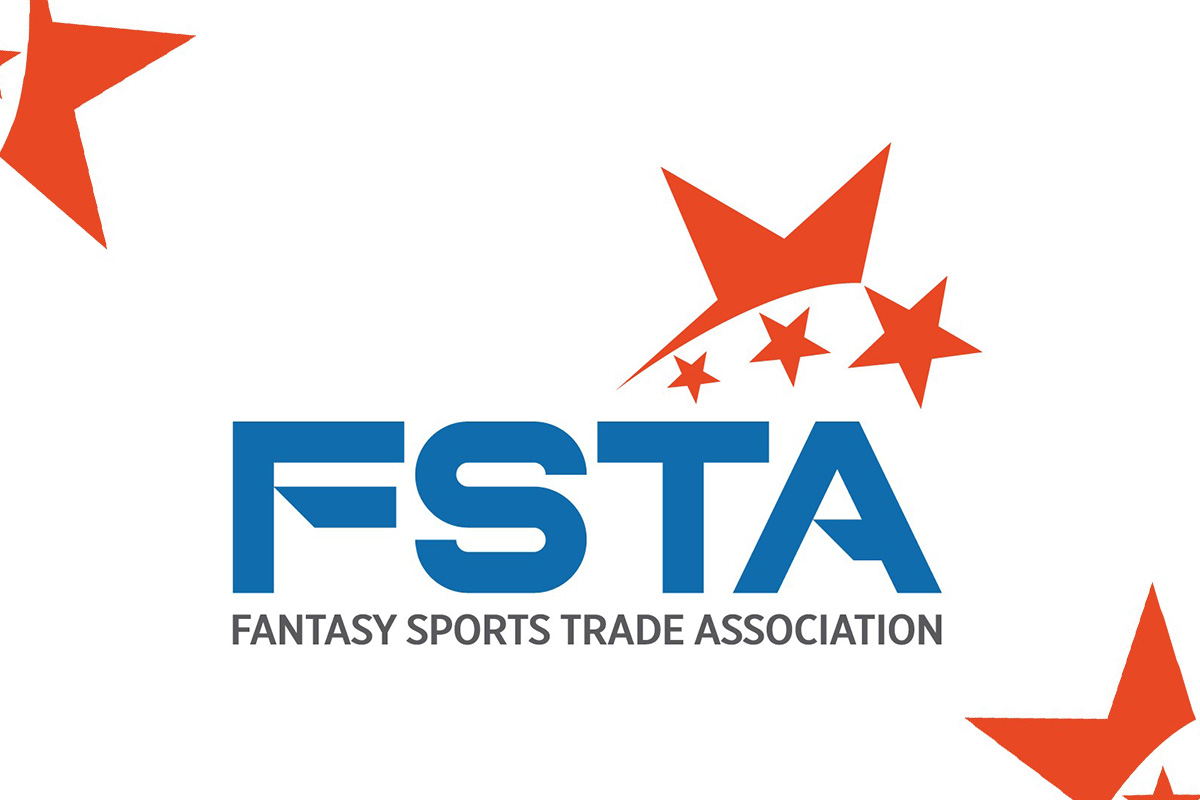 Reading Time:
2
minutes
Fantasy Sports Trade Association (FSTA) has decided to expand further and embrace more changes. FSTA has announced at its Winter Conference that it is welcoming the legal and technological changes happening in the industry and it is planning bring in sports gaming into its ambit. The organisation will change its name to Fantasy Sports & Gaming Association (FSGA), with effect from 1 April 2019.
The association plans to expand its mission to include all the new markets emerging in sports: sports betting, games of skills and non-sports contests.
With the recent US Supreme Court decision overturning PASPA and allowing states to decide whether to legalise sports betting, the expanded scope of the association will allow members to network with the dealmakers in these new markets and to collectively work to ensure that the new laws allow members to compete in the marketplace.
The FSGA will continue to be the leading association for the fantasy sports industry, but its expanded focus will offer a forum for companies that offer games, services, analytics, and content for both legal contests of skill and sports gaming.
"We see a need for an association of companies that not only offer fantasy sports, but also emerging gaming opportunities," said FSTA president Paul Charchian. "Non-sports fantasy games, eSports and sports betting have gameplay similarities, shared vendors, shared customers and shared legal goals. We will build on our 21-year track record of helping to grow the businesses within these industries."
The number of fantasy sports players has increased exponentially, to nearly 60 million in the US and Canada, since the FSTA was formed. The FSTA has been a big part of that growth, generating research and data for the industry, providing key networking opportunities and a forum for collective action.
The FSTA has led legal efforts to defend the use of player names in fantasy contests and to defend fantasy sports as legal games of skill, spearheading an effort that has seen 20 states pass laws confirming paid fantasy sports contests are legal games of skill.
The debut event of the FSGA will be its June 27–28 Summer Conference in New York City.