GentingBet takes on Relax Gaming content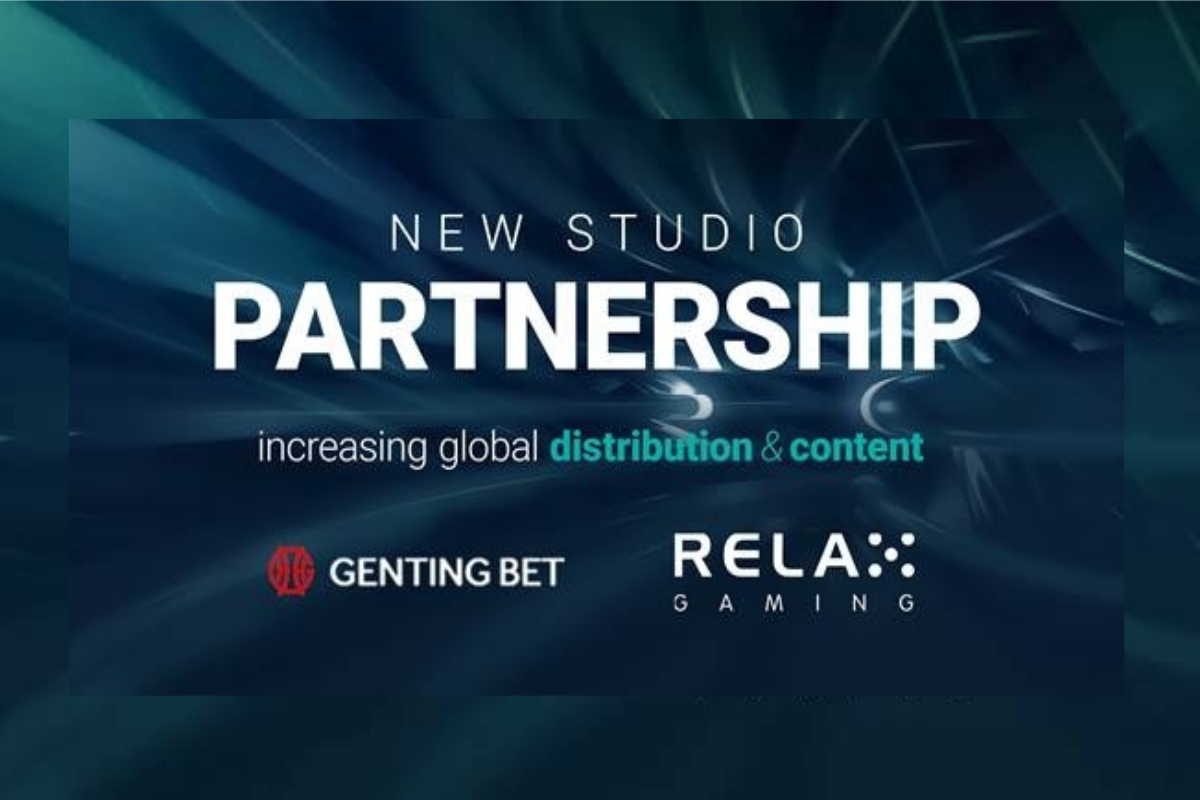 Reading Time:
2
minutes
Relax's portfolio of in-house and Silver Bullet games to go live
Relax Gaming, the new-breed games and platform supplier, has signed a significant content agreement with leading online gaming operator GentingBet, the online brand for the land based casino giant, Genting.
The deal expands Relax Gaming's UK reach and sees both its in-house games and partner content live across GentingBet's online casino operations.
Relax Gaming's rapidly growing portfolio of Silver Bullet studio partners will be made available to the operator, including titles from Kalamba Games, STHLMGAMING and Dice Lab.
Popular in-house Relax titles including the top performing recent release, The Great Pigsby, will go live to GentingBet players as a result of the deal.
Daniel Eskola, Relax Gaming CEO, said: "This is an important agreement for Relax Gaming and our partners as we continue to expand our distribution with leading operators.
"GentingBet has a long and proud tradition of bringing players the best igaming experiences. It's a pleasure to be working with them."
Head of Casino, Wayne Fisher, recently joined GentingBet as part of its ambition to aggressively pick up market share, agreeing Relax Gaming as his first commercial deal in the role.
He said: "Relax Gaming's growing stature in the industry as the premier route to market for forward-thinking games studios is clear, and we are very pleased to be bringing Relax and its partners' content to our players for the first time.
"Its excellent range of games will enable us to set our offering apart and enhance our reputation for delivering best-in-breed content."
Relax Gaming offers over 280 titles and has been set up to become a next generation supplier offering transparent fees and scalability for the hand-picked studios with which it works.
About Relax Gaming:
Relax Gaming Group was founded in 2010 with the goal of simplifying B2B content delivery for the modern iGaming landscape. With transparency and collaboration central to its ethos, its recent and rapid expansion has been conceived in order to deliver unparalleled global reach.
Via a quick one-time integration, Relax Gaming now provides access to a roster of 280+ casino games and a diverse range of proprietary products, including Poker, Bingo and its recently launched slot portfolio. The high-quality aggregated content is provided through its selected Silver Bullet (commercially represented) and Powered By (commercially independent) partners.
Regulated markets are also at the heart of its growth strategy, with licenses held in multiple jurisdictions including: the Malta Gaming Authority, Alderney Gambling Control Commission, the UK Gambling Commission and the Danish Gambling Authority.
AGEM and GLI® Donate $200,000 to Dr. Robert Hunter International Problem Gambling Center Through their Lasting Impact Philanthropic Initiative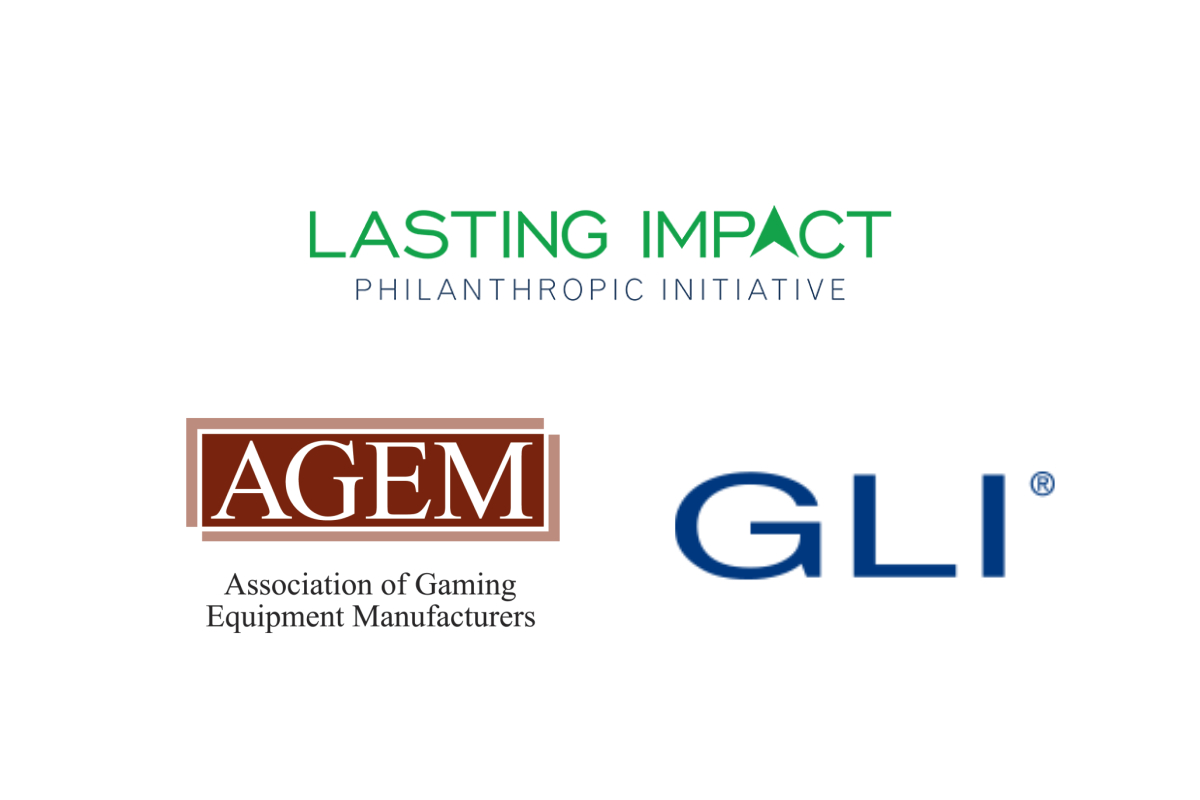 Reading Time:
3
minutes
Through their joint charitable venture, the Lasting Impact Philanthropic Initiative, the Association of Gaming Equipment Manufacturers (AGEM) and Gaming Laboratories International (GLI®) have committed $200,000 to the Dr. Robert Hunter International Problem Gambling Center over the next two years.
The gift was made in part to highlight the importance of Responsible Gaming Education Week 2019, running September 15-21 and organized by the American Gaming Association (AGA) as a national push for responsible gaming education, training and awareness that includes participation from many industry stakeholders.
Executive Director Stephanie Goodman said, "We are so grateful for the incredibly generous donation that AGEM and GLI have pledged to our center. The unprecedented transformation of our clients during our six-week Intensive Outpatient Program developed by Dr. Rob Hunter, speaks volumes to the effectiveness of a program that combines group therapy with cognitive-behavioral therapy and science. Because of this generous gift from our industry partners, AGEM and GLI, this money will have a direct impact on problem gamblers in our community. Problem gambling, officially termed as a Gambling Disorder in the DSM-5, is recognized as an addictive disorder, alongside alcohol and drug use disorder.  PGC is working to educate our community in an effort to remove the stigma associated with this disease while at the same time, healing the clients who commit to our program."
Commenting for the Lasting Impact Philanthropic Initiative, GLI Spokesperson Lori Sayde said, "AGEM and GLI, through the Lasting Impact Philanthropic Initiative, support the Problem Gambling Center because its multi-pronged approach to helping individuals through evaluation, treatment and counseling, regardless of their ability to pay, is an essential service."
"We are also pleased to make this contribution as Responsible Gaming Education Week kicks off, and to join forces with the countless operators, suppliers, regulators, and organizations that are united in the fight against problem gambling and who are committed to supporting programs that help individuals affected by this disorder," Sayde continued.
This is the first joint effort by AGEM and GLI through the Initiative to support responsible gaming. Separately, both companies have long histories of supporting responsible gaming efforts in policy and in financial support.
"AGEM has been a supporter of the amazing work done by the Problem Gambling Center in Las Vegas since our inception and our annual contributions over the past 20 years now total nearly $1 million," AGEM Executive Director Marcus Prater said. "We are still saddened by Dr. Hunter's untimely passing last year, but are encouraged by the motivation of the PGC team to carry on his powerful legacy that assists so many Nevadans in need."
AGEM and GLI announced the Lasting Impact Philanthropic Initiative earlier this year and made its first gift to the Howard R. Hughes College of Engineering building fund at the University of Nevada, Las Vegas, which was a $500,000 contribution.
About the Lasting Impact Philanthropic Initiative:
The Lasting Impact Philanthropic Initiative is a multi-year effort aimed at identifying worthy causes that will utilize direct contributions to flourish over the long term and provide a variety of assistance to multiple beneficiaries. The www.AGEMGLIimpact.org website is an ongoing source of information about this collective effort.
About the Association of Gaming Equipment Manufacturers:
AGEM is a non-profit international trade association representing manufacturers and suppliers of electronic gaming devices, lotteries, systems, game content, table games, online technology, sports betting, key components and support products and services for the gaming industry. AGEM works to further the interests of gaming equipment suppliers throughout the world. Through political action, regulatory influence, trade show partnerships, educational alliances, information dissemination and good corporate citizenship, the members of AGEM work together to create benefits for every company within the organization. Together, AGEM has assisted regulatory agencies and participated in the legislative process to solve problems and create a business environment where AGEM members can prosper while providing a strong level of support to education and responsible gaming initiatives. For more information, visit www.AGEM.org.
About Gaming Laboratories International:
Gaming Laboratories International, LLC delivers the highest quality land-based, lottery, and iGaming testing and assessment services. GLI's laboratory locations are found on six continents, and the company holds U.S. and international accreditations for compliance with ISO/IEC 17025, 17020, and 17065 standards for technical competence in the gaming, wagering and lottery industries. GLI also holds ISTQB certification. Through previous philanthropic efforts, GLI was a founding partner of the UNLV International Center for Gaming Regulation. For more information, visit gaminglabs.com.
Source: Gaming Laboratories International
Plaza Hotel & Casino to give away vintage coin operated slot and video poker machines in October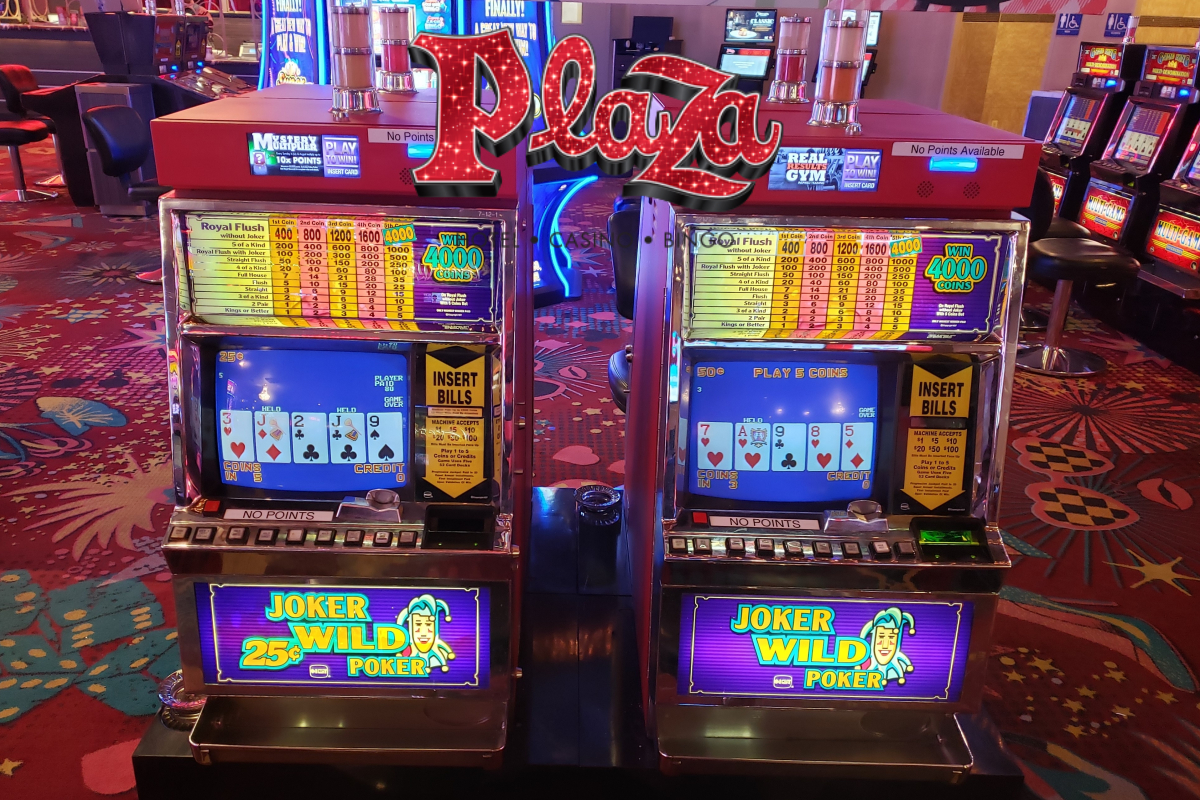 Reading Time:
1
minute
Paying homage to its vintage Vegas gambling roots, the Plaza Hotel & Casino will have two special casino contests to give away a dozen classic coin machines, including traditional slot, keno and video poker games, some of which are more than 25 years old.
While the coin machines like Joker Poker, Deuces Wild and Catch the Heat have nostalgic popularity, they are not compatible with new slot technologies and cannot track points and play. The vintage machines have also become increasingly harder to maintain. As a result, the Plaza will be taking them out of service and giving them away as part of two casino promotions in October.
A video poker tournament will occur every Tuesday in October. The winner of each week's tournament will receive a classic coin operated video poker machine as the grand prize. In addition, the Plaza will host a points challenge from Oct. 1 through Oct. 29. Players can earn points throughout the month playing reel slots, video poker and video keno. The eight players with the highest points accumulated over the month will win a coin machine (keno, slot or video poker game).
"These machines are a part of Vegas history, and we wanted to give our locals a chance to have their own piece of our city's great legacy," said Jonathan Jossel, CEO of the Plaza Hotel & Casino.
To be eligible to win a machine, participants must be Nevada residents with valid Nevada ID, 21-years of age or older, and members of the Plaza's Royal Rewards players club. Winners will have seven days to pick up their coin machine and will be responsible for future maintenance. Full contest rules are online.
2K Announces Inaugural NBA 2K20 Global Championship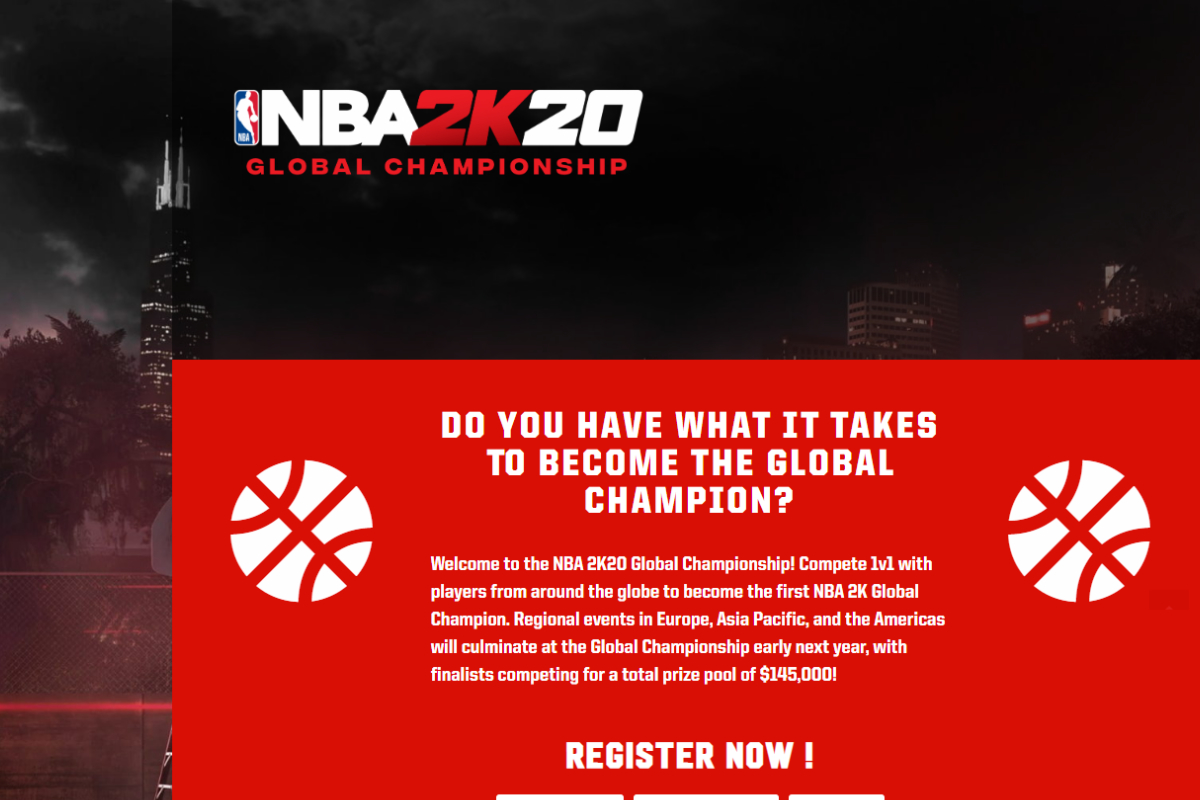 Reading Time:
2
minutes
More than $100,000 available in prizes for aspiring NBA 2K players worldwide
2K is excited to announce it is partnering with the National Basketball Association (NBA), National Basketball Players Association (NBPA), and ESL, the world's largest esports company, to create the NBA 2K20 Global Championship. Featuring more than $100,000 in prizes, the NBA 2K20 Global Championship is a new competitive tournament designed for aspiring NBA 2K20 players worldwide. The global tournament will feature head-to-head competition in a series of online and offline events that will take place from October 2019 to February 2020, culminating in a final event in the United States to crown the first-ever NBA 2K20 global champion. Registration is open at www.nba2kgc.com.
"We're excited to partner with the NBA, NBPA and ESL to create this first-of-its-kind tournament for NBA 2K," said Jason Argent, Senior Vice President of Basketball Operations at 2K. "For anyone who is interested to test how their skills match up on a global scale, we encourage you to register and see if you truly have what it takes to become the best head-to-head player in the world."
"The global scale of the tournament reflects the incredible growth of basketball around the world," said Matthew Holt, NBA Senior Vice President, Consumer Products & Gaming Partnerships. "The NBA 2K20 Global Championship offers a chance for anyone in the world to compete."
"We are thrilled to be working with these partners in creating this milestone event in gaming," said Josh Goodstadt, EVP of Licensing for the NBPI, the commercial arm of the NBPA. "Our players come from all over the world and this is a unique experience which will allow fans from every corner of the globe to engage and compete with them through NBA 2K."
From October to November 2019, aspiring NBA 2K20 players will compete in local online qualifiers in the Americas, Europe and Asia-Pacific regions that will lead to online playoffs, which will determine who advances to the regional finals. Regional finals will be held as live events at the ESL studios in Los Angeles, Paris and Sydney, where each winner will receive $15,000 and other prizes from the NBA and 2K.
The Global Finals will be held on February 22, 2020 at the ESL studio in Los Angeles, where eight finalists will compete to determine who will be crowned the first-ever global champion. The winner of the NBA 2K20 Global Championship will receive $100,000 in prizes.
For official rules, please visit www.nba2kgc.com.