RSPH backs calls for tougher online gambling limits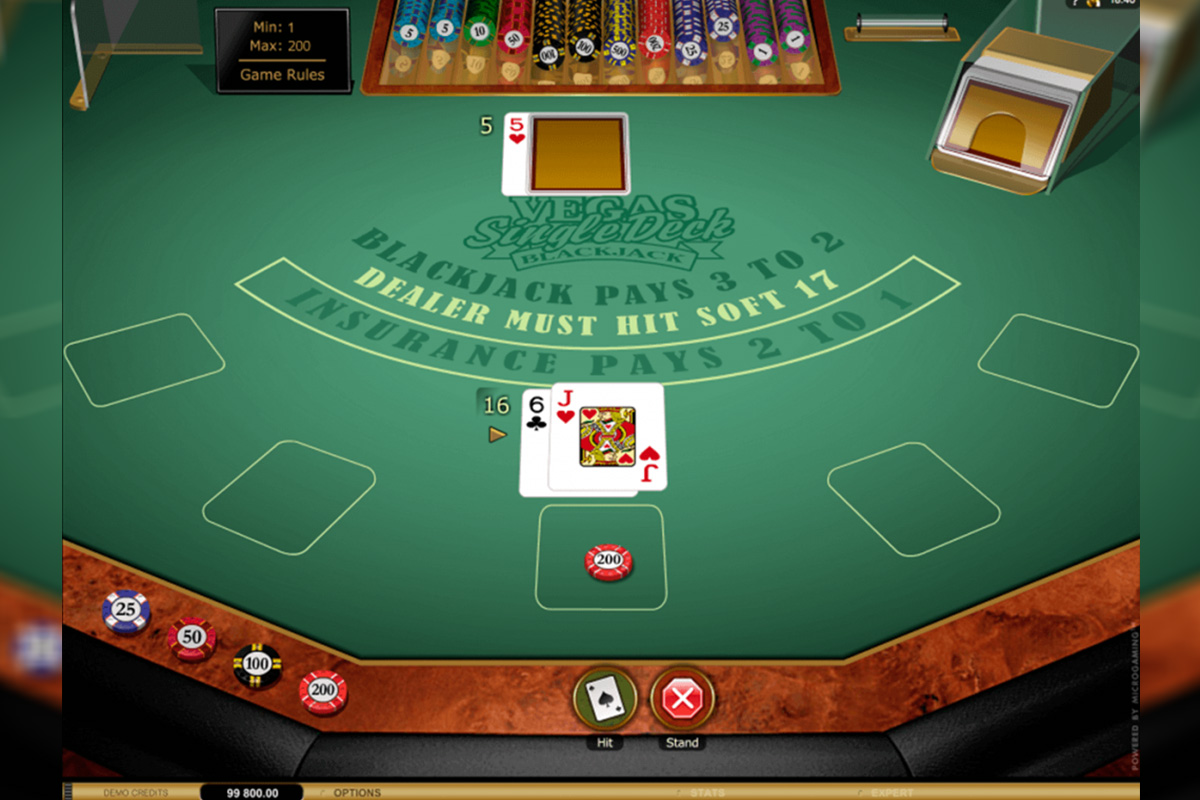 Reading Time:
2
minutes
The Royal Society for Public Health, soon to establish a Gambling Health Alliance (GHA), welcomes the call for tougher limits on online gambling in today's speech by Tom Watson MP, Deputy Leader of the Labour Party.
RSPH, who have previously called for gambling to be treated as a public health issue, support Watson's definition of gambling activity in the UK as a public health emergency. The Health on the High Streetreport, published by RSPH, highlights that young people face an unprecedented level of exposure to gambling, with over 400,000 11-16 year olds spending their own money gambling each week.
The government are on course this year to implement a £2 maximum stake for fixed odds betting terminals and a requirement that online operators verify a potential customer's age before they can gamble. Labour's policy would limit stakes in all online gambling, building on progress being made in taking action in this area to protect the public's health.
Watson's speech calls for a new Gambling Act, that would implement:
A system for checking affordability before a gambler can start higher deposits
Stake limits on products linked to higher rates of problem gambling
The integration of online games into the existing categorisation of gambling machines according to maximum stake and prize
In 2019 RSPH will establish the GHA with the support of GambleAware.
The Alliance which will initially be established for three years, has the primary objective of bringing together organisations and individuals, specifically policy makers, who have a shared interest in reducing the damage caused to health and wellbeing from gambling. The Alliance will seek to:
Highlight the rising concerns about gambling related harms;
Engage and influence policy makers, Government, NGOs and the public health community in order to encourage positive action;
Promote evidence so it can be translated into practical steps;
Undertake periodic surveys and polling to inform GHA campaigns to increase awareness of the health harms from gambling.
Niamh McDade, Senior Campaigns & Communications Executive at the RSPH, said: "It is vital that regulations in the online world catch up with restrictions being introduced offline and we welcome the call to limit stakes in all online gambling.
With 18% of the population gambling online, we must ensure that we identify and understand all sources of problem gambling. We look forward to establishing the GHA this year to provide a forum for all relevant stakeholders to collaborate and increase our understanding of the range social, economic and cultural factors that contribute to gambling related harms."
SoftGamings has signed a games distribution agreement with Vivo Gaming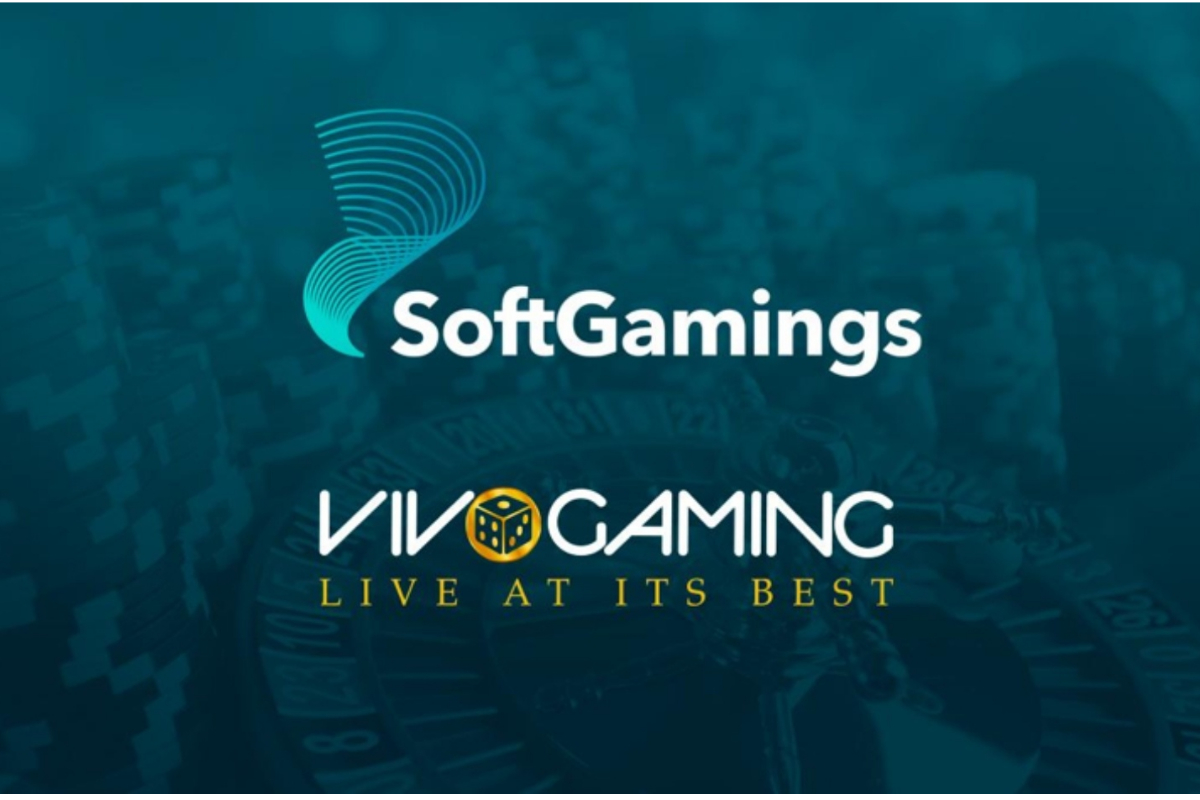 Reading Time:
2
minutes
SoftGamings has signed a games distribution agreement with Vivo Gaming to integrate a great selection of Live Dealer titles onto its iGaming platform, including 5 different studios, more than 20 24/7 streamed tables with 4 different spoken languages.
These games include Live Roulette, Baccarat, Blackjack and Live Dedicated Tables delivered from 4 studios across the globe on an all-new HTML5 3.0 responsive game version.
Svetlana Gasel, Head of partnerships at SoftGamings: We are looking forward to enriching our clients with Vivo Gaming's new html5 live games."
Leo Tinoco, VP for Vivo Gaming said: "We believe that together with Vivo new products, and the distribution abilities of SoftGamings platform, many operators and players will soon enjoy a large variety of new exciting Live Casino games."
About SoftGamings:
SoftGamings is a B2B casino platforms provider and gaming systems aggregator. With over 10 years of experience in the industry, SoftGamings provides solutions demanded in the market and develops its own creative solutions – White Label, Turnkey, Self-Service, Bitcoin platform solutions, Bonus System Standalone feature, Sportsbook solution, Slots Bundle, Live Bundle and Casino Games Integration. SoftGamings' strong IT team can also provide gamification possibilities, which is one of the major industry trends. Products portfolio includes 60+ gaming suppliers with 3000+ games. The company offers live dealer solutions from Evolution Gaming, NetEnt, Ezugi, Authentic Gaming, Lucky Streak etc, slots from NetEnt, Microgaming, BetSoft, Endorphina, Habanero, Booming Games, WorldMatch etc, sportsbook, hosting, licensing and banking services. Over 100 clients use SoftGamings products and services since 2007.
About Vivo Gaming:
Established in 2010, Vivo Gaming's entrepreneurs brought in rich Live Dealer experience from the first days of Live Casino was created. Our team has designed, built and managed over a dozen different studios, understanding the key factors for operating a successful online gaming platform. We work globally from offices in London, Manila, Buenos Aires, Miami and Costa Rica.
Our mission is to help you strategically extend your brand with the excitement of seamless HTML5 Live Dealer Gaming that is easy and effective to adapt to your existing platforms. We continue to build strong alliances with industry leaders in both online and Offline industries, strengthening our brand and casino software offer. Personalized attention and customized products are also a key factor that makes us different from similar companies.
Our alliances with industry leaders such as Betsoft, SB Tech, and Tom Horn allow us to offer hundreds of RNG games, sports betting solutions and additional content which provide our clients with a full gaming portfolio
For more information, please visit: www.softgamings.com
Inspired To Integrate Interactive Casino Content Onto SBTech Platform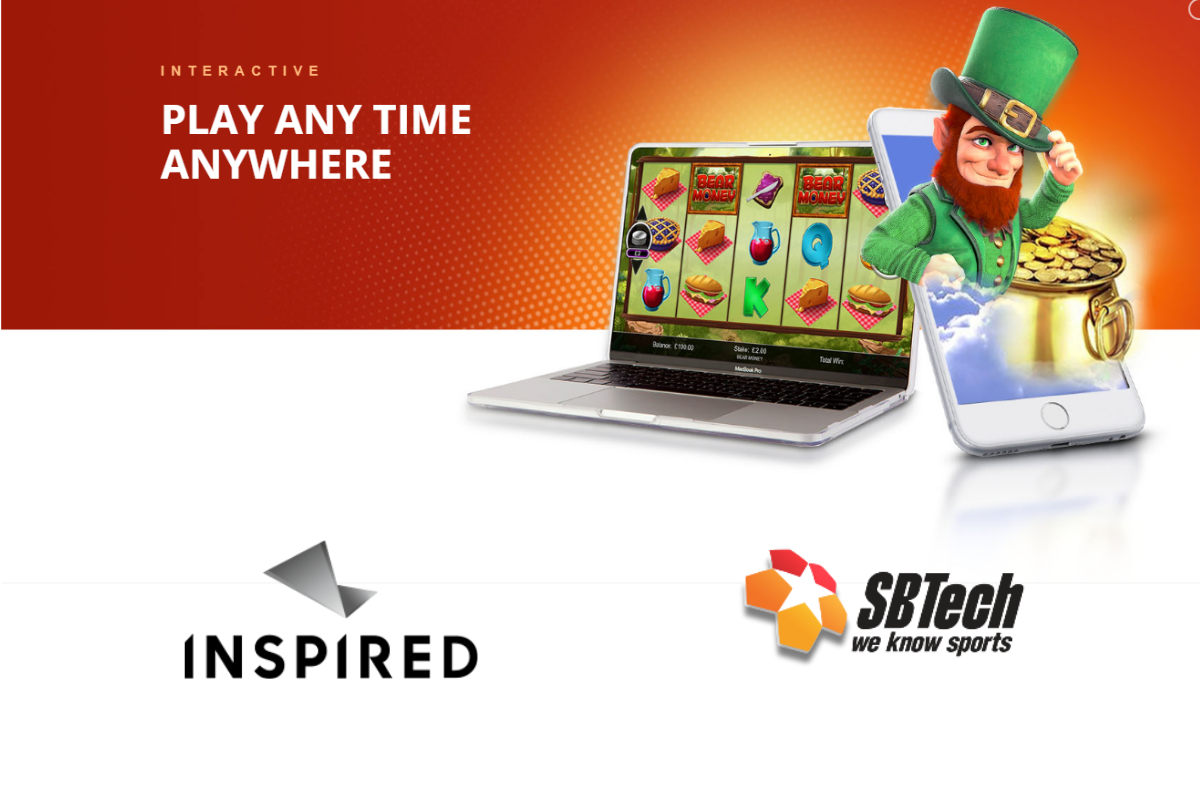 Reading Time:
3
minutes
Inspired Entertainment, Inc. announced that it has signed a five-year global agreement with SBTech, a global leader in sports betting and iGaming solutions, to integrate Inspired's RGS casino content onto the SBTech platform.  SBTech currently serves over 50 global operators.
Following the conclusion of Inspired's RGS integration, SBTech platform operators will have access to Inspired's wide range of casino and on-demand Virtual Sports content including Centurion™, Book of the Irish® and 1st Down™ Slots, which is the first slot title to include American Football virtual clips.
"Integrating with SBTech's industry-leading casino platform proposition further bolsters our capability to offer top performing casino content to leading iGaming, land-based and lottery operators," said Claire Osborne, Vice President of Interactive at Inspired. "SBTech has award-winning technology and an extensive customer base, allowing us to further increase our reach both in established and new territories."
This agreement deepens Inspired's relationship with SBTech which currently includes Virtual Sports distribution to operators across Europe. The suite of RGS casino content is targeted for an initial launch in July in the UK shortly followed by expansion into New Jersey.
"We are thrilled to offer Inspired's unique and entertaining casino content to our customers. They have popular brands and a strong foothold in the European marketplace," said Andrew Cochrane, Chief Development Officer of SBTech. "Our partners' players have greatly enjoyed their award-winning virtual sports and we are excited to expand our partnership and casino product portfolio with Inspired."
About Inspired Entertainment, Inc.:
Inspired is a global games technology company, supplying Virtual Sports, Mobile Gaming and Server Based Gaming systems with associated terminals and digital content to regulated lottery, betting and gaming operators around the world. Inspired currently operates approximately 35,000 digital gaming terminals and supplies its Virtual Sports products through more than 40,000 retail channels and over 100 websites, in approximately 35 gaming jurisdictions worldwide. Inspired employs more than 650 employees in the UK and elsewhere, developing and operating digital games and networks.
Forward Looking Statements
This news release contains "forward-looking statements" within the meaning of the "safe harbor" provisions of the U.S. Private Securities Litigation Reform Act of 1995. Forward-looking statements may be identified by the use of words such as "anticipate", "believe", "expect", "estimate", "plan", "outlook", and "project" and other similar expressions that indicate future events or trends or are not statements of historical matters. These statements are based on our management's current expectations and beliefs, as well as a number of assumptions concerning future events.
Such forward-looking statements are subject to known and unknown risks, uncertainties, assumptions and other important factors, many of which are outside of our control and all of which could cause actual results to differ materially from the results discussed in the forward-looking statements. Accordingly, forward-looking statements should not be relied upon as representing our views as of any subsequent date, and we do not undertake any obligation to update forward-looking statements to reflect events or circumstances after the date they were made, whether as a result of new information, future events or otherwise, except as may be required under applicable securities laws. Factors that could cause actual results to differ materially from those expressed or implied in forward-looking statements can be found in our reports filed with the Securities and Exchange Commission, including our annual report on Form 10-K, our quarterly reports on Form 10-Q and our current reports on Form 8-K, which are available, free of charge, on the SEC's website at www.sec.gov and on our site at www.inseinc.com.
About SBTech:
SBTech is a global leader in omni-channel sports betting and gaming, with more than 1,100 employees in 10 offices worldwide. Since 2007, the group has developed the industry's most powerful online sports betting and casino platform, serving licensees in more than 15 regulated territories.
SBTech's clients include many of the world's premier betting and gaming operators, state lotteries, land-based casinos, horse racing companies, and igaming start-ups. The group supplies highly flexible betting and gaming solutions to clients looking for exceptional configurability and the quickest route to market, complemented by proven business intelligence and reporting capabilities.
The SBTech offering includes its seamless sportsbook, Chameleon360 igaming platform, managed services, on-property sportsbook and omni-channel solutions that provide players with constant access to sports and casino products across all online, mobile and retail channels.
Supported by unrivalled expertise in trading and risk management, acquisition and CRM, and the highest standards of regulatory compliance, SBTech's partners consistently achieve rapid growth, enhanced brand loyalty and record revenues.
For more information, visit: www.sbtech.com
Cavs Legion Gaming Club Announces Plans for Esports Center in Cleveland's Battery Park Neighborhood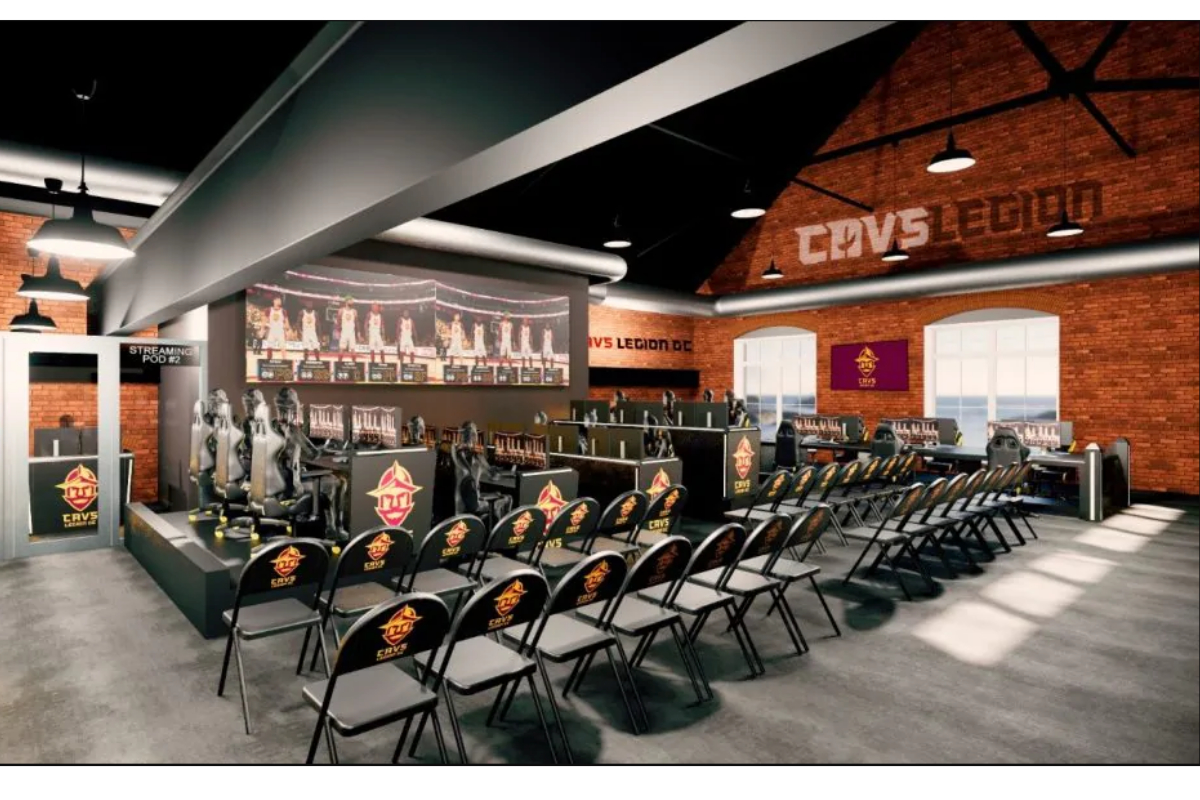 Reading Time:
2
minutes
First-Of-Its-Kind Center in Northeast Ohio to Serve as Cavs Legion Practice Facility
and Premiere Destination for Competitive Gaming
Cavs Legion Gaming Club (GC), the NBA 2K League affiliate of the Cleveland Cavaliers, has unveiled plans for an esports center in Cleveland's Battery Park neighborhood. The center, which is set to open this fall, will serve as the practice facility for Cavs Legion GC and will be open to the public for organized gaming competitions, tournaments and events. The over 2,700 square foot venue with views to Edgewater Beach will feature state-of-the-art gaming technology, full-service broadcast capabilities to produce livestreams and content, as well as other amenities to create a comprehensive esports and gaming experience unlike any other in Northeast Ohio.
"We're thrilled to introduce this state-of-the-art facility designed to provide esports enthusiasts from Cleveland, Northeast Ohio and beyond a place to come together to compete, create and celebrate the world of competitive gaming," said Nic Barlage, Cavaliers president of business operations. "Not only will this training center give our Cavs Legion team a first-class venue to practice and sharpen their skills for the NBA 2K League, but it will also provide our region's next generation of star gamers best-in-class tools to fuel their passion for esports."
The latest professional gaming setups, hardware and equipment will be utilized throughout the new center for practice, competition and content creation. Features include:
Forty gaming stations each featuring Alienware gaming desktops, Raynor gaming chairs, SteelSeries peripherals, portable WebAround green screens and more.
Centralized within the venue is a two-tier stage designed for a six-versus-six competitive gaming setup. The stage is against the backdrop of a 16-foot-long by 5-feet-high borderless video wall display that has the flexibility for zoned or multi-window layouts.
A three-seat analysts' desk flanks the stage to provide current and aspiring esports media an opportunity to analyze and call the gaming action.
Two sound-proof streaming pods that feature advanced production streaming equipment powered by Alienware for around-the-clock content creation.
A confessional-booth style content studio featuring an immersive video production backdrop, as well as some of the best broadcast and lighting equipment available to the market.
An Everstream internet network capable of download speeds upwards of five GB/S for a zero-lag gaming and streaming experience.
A GE smart lighting system with the ability to transition to different tones and color schemes to set the mood and limit eye strain.
Public tournaments, esports educational programs, rental opportunities and more will be planned and available in the open-layout space during the Cavs Legion offseason. For more information, please visit CavsLegion.com.
Media and esports fans throughout the region can look forward to a Grand Opening event and the first public esports competition opportunity in the fall of this year.