Amelco launches Quantum Outrights for football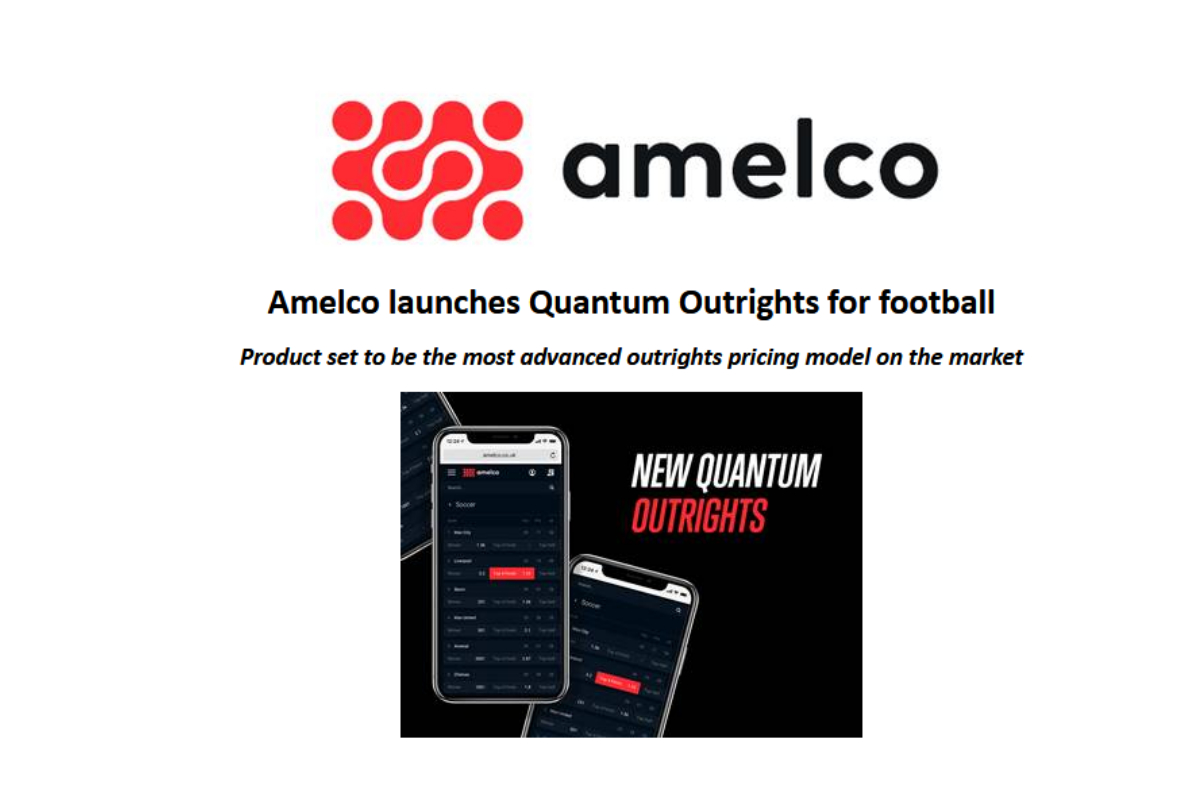 Reading Time:
2
minutes
Product set to be the most advanced outrights pricing model on the market
Amelco, the leading sports betting software and trading services provider, has announced the release of the industry's most advanced football outright pricing model, Quantum Outrights.
Powered by Amelco's proprietary machine learning tools, and available as both a feed and self-service model, Quantum Outrights is able to price the outcome of all 380 games across the Premier League season with unparalleled pricing accuracy. These predictions are used to generate over 200 new football outright market types, all of which have full in-play availability.
Harnessing the latest in machine learning technology, Quantum Outrights processes the permutations of thousands of different probabilities, delivering outright odds to sportsbook operators that continually take into account in-play results, as well as match and season altering live action – all in real time.
Benefitting from full-automation and instantaneous delivery, operators using the product will be delivered a pricing advantage previously unheard of within the sports betting industry.
Commenting on the launch, Sam Foulkes, Trading Director at Amelco said:
"We created Quantum Outrights to solve one of the few remaining gaps in the market, enhancing the customer experience on football betting – by developing a product that can instantly deliver the adjustments in odds-pricing that operators need, all based on real-time developments. Simple to use, fully automated and scalable – it will provide our operator customers with a cutting-edge advantage never seen before."
"With a background of developing financial systems and a market leader in the trading and sportsbook industry for close to a decade, we are unparalleled in our ability to build extremely reliable and robust solutions that can consume and process an incredible amount of data in real time. We can say with full confidence that there is nothing else out there on the market that can benefit sportsbook operators quite like this when it comes to their outrights offering."
Previously available as a white label product and to Amelco's partners which include operators such as BetStars, GVC and Paddy Power Betfair, Football Quantum Outrights is now available for general release as part of their standard, modular, scalable platform.
With over a decade of experience in supplying bespoke software solutions for pricing, trading and execution platforms, Amelco supplies bespoke enterprise sports betting and trading platforms to a large number of leading sportsbooks around the world.
About Amelco:
Founded in 2006 by veterans of the global financial sector, Amelco builds bespoke trading and sportsbook solutions for the sportsbook industry's tier-1 operators.
Headquartered in the City of London, Amelco utilises the best technical talent available to supply some of the most cutting edge modular and end to end solutions ever seen in the industry. Born out of a history of building software solutions for pricing, trading and execution platforms in the fintech sphere, Amelco is the supplier of choice for a number of the industry's tier-one multi-territory tier-one operators, including Paddy Power Betfair, GVC and BetStars.
Illusion And Allure Make Casino Miravalle Palace Vibrate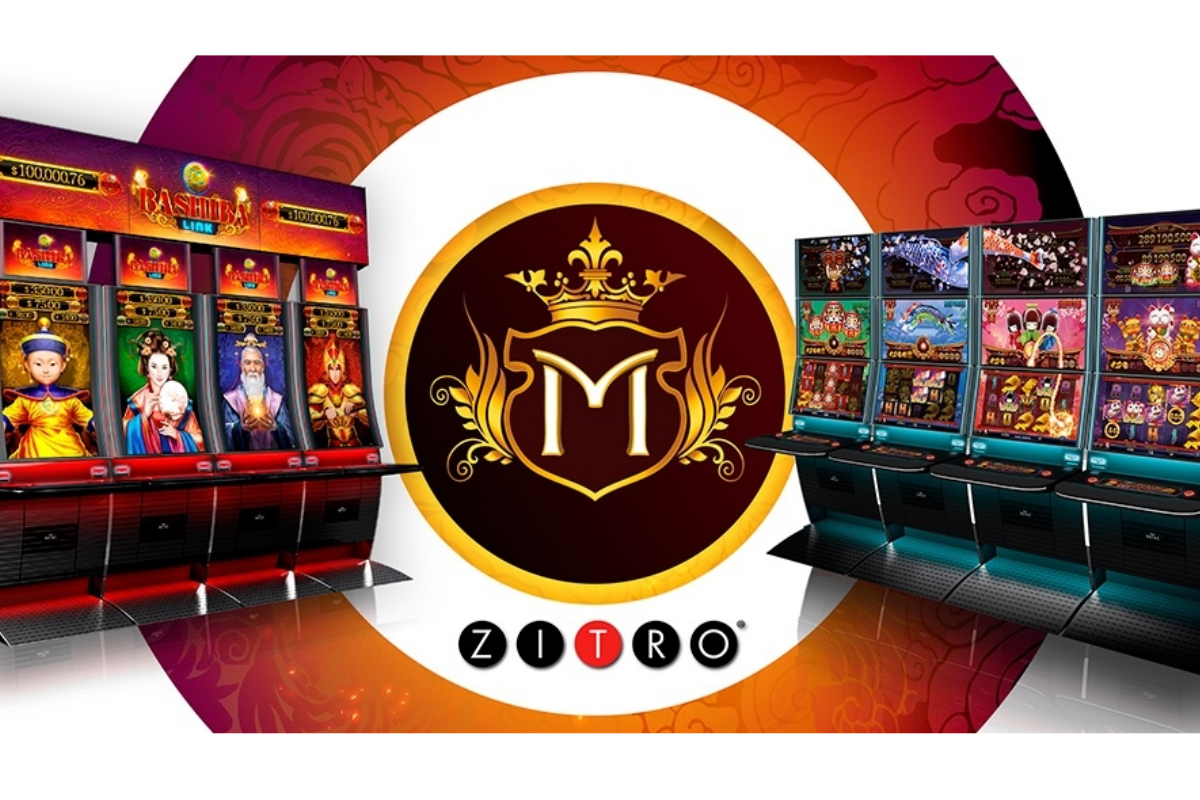 Reading Time:
< 1
minute
The new Zitro Video Slots cabinets ILLUSION and ALLURE are causing sensation at Miravalle Palace Casino in Mexico, where more and more players are fascinated by Zitro´s new cabinets and their latest games.
"At Casino Miravalle, we pride ourselves in always bringing the best products to our customers. We are a very competitive casino and therefore we had to have the latest and successful products of Zitro incorporated in to our market" says Victor Vaca Operations Manager, Miravalle Casino.
Bashiba Link is the most original Bryke Video Slots game that has been designed with an attractive Chinese theme. Thanks to its graphics and sounds of unique qualities, it turns the game in the ILLUSION cabinet, with its large curved screen, into an unprecedented experience.
The players of Casino Miravalle Palace are already enjoying the latest video slot games that combine "multiway" mechanics with the tempting Bonus Link: "88 Link Lucky Charms" and "88 Link Wild Duels", in the innovative ALLURE cabinet which with its incredible 3 screens offers an amazing gaming experience.
EGT Interactive will exhibit at the 12th BEGExpo in Bulgaria
Reading Time:
2
minutes
EGT Interactive is happy to announce its participation on the 12th gathering of the gaming and entertainment industry in Eastern Europe – BEGExpo.
One of the biggest meeting points for the amusement industry in the Eastern European region will take place on 20th and 21st of November at its usual place – Inter Expo Center, Sofia, Bulgaria. EGT and EGT Interactive are going to be presented together at Hall 4, booth 4.1.
Stressing on its distinctive portfolio of classical casino slots, EGT Interactive will bring again one of the most exciting iGaming experiences during these two days. Along with the leading headlines like 40 Super Hot, Burning Hot series, Amazons' Battle, Zodiac Wheel and Shining Crown, the company will show some of its latest proposals – Burning Hot and 40 Burning Hot, both with 6 reels! Volcano Wealth, 5 Juggle Fruit, Great 27 and many more.
"Except the top-notch classical slots, this year we'll present a brand-new distinctive bonus game with four-level bonus feature – Egypt Quest. This product is well known to the players of the land-based systems and is another, real engagement for the users with some of the EGT Interactive top performing games that make them play longer and gain higher revenue. Egypt Quest differs from the familiar system with four levels of mystery Jackpot cards with a couple of features that adds new and really different iGaming experience. High hit and retention rate, simple and user-friendly gameplay, two levels of winnings are just some of the benefits. Another novelty is that a batch of six games participate in the Egypt Quest bonus game: Rise of Ra, Burning Hot, 20 Super Hot, Halloween, Circus Brilliant and Egypt Sky. They are familiar to the audience, but are placed in a separate portal and the player should consider them as different games from the already known titles. Thus, we believe that will give users another attractive chance to win" Said Irina Rusimova, Business Development Manager at EGT Interactive.
About the game
Each of the Egypt Quest jackpot levels – Bronze, Silver, Gold and Platinum can be won through the special Egypt Quest bonus game which is triggered by special Egypt Quest symbols or randomly during the base games and free spins. In the course of the eight Egypt Quest free spins, the player wins credits and collects special symbols "scroll". In order to win one of the jackpot levels, the player needs to collect a certain amount of credits that exceeds a defined threshold and/or to collect 5 or more special symbols "scroll". The player may win each of the jackpot levels with any bet placed. However, the higher the bet in the base game, the better the chance to win the highest Platinum jackpot level.
Campeón Gaming Partners will be at SiGMA'19!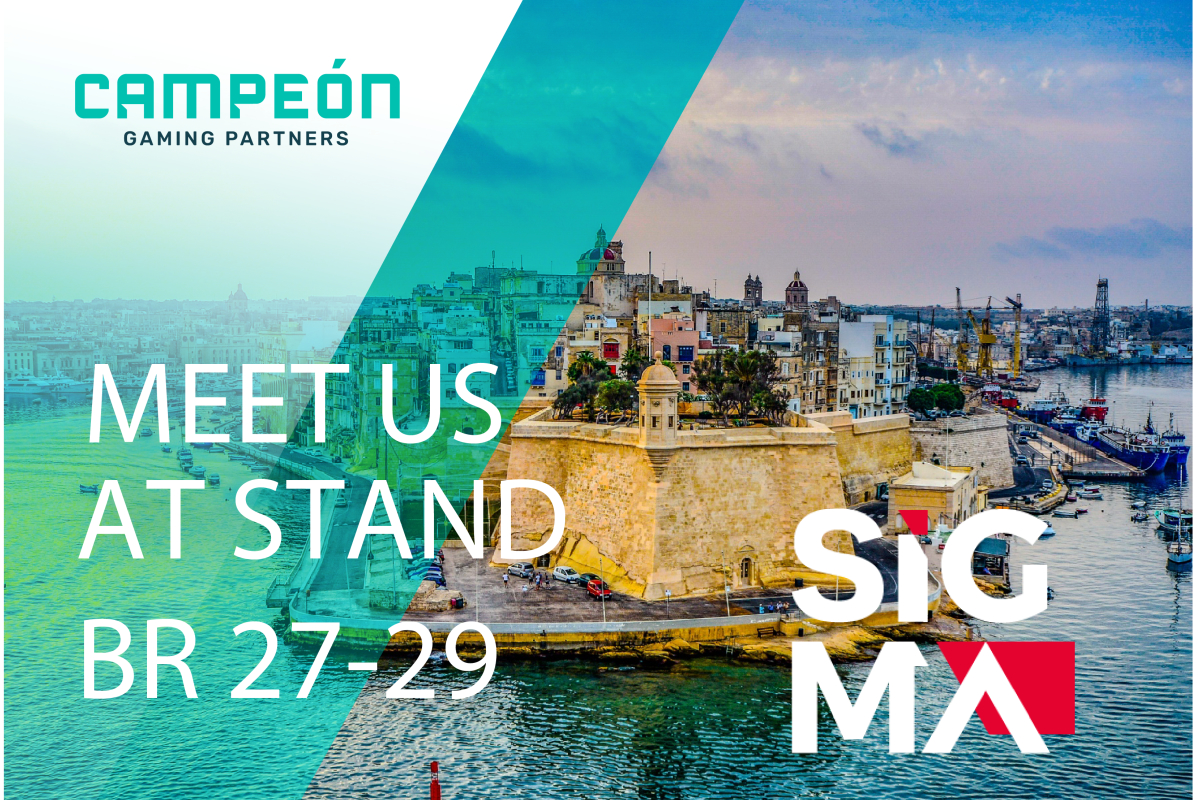 Reading Time:
< 1
minute
Campeón Gaming Partners will be exhibiting at SiGMA'19 in Malta between 27th-29th November at stand BR27-29! This year marks the first year that Campeón Gaming Partners will be exhibiting at SiGMA as a group, following the company's initial exhibition at the event as a selected start-up in 2017.
Since then, Campeón Gaming Partners has come a long way, growing as a company and multiplying its brands from 3 to 8, while, at the same time, growing its affiliate network from a couple of hundred affiliates to over 1,000 today.
In this context, Campeón Gaming Partners will be hosting its very own stand this year, showcasing all its platforms, while its highly experienced and insightful team will be there to discuss with other fellow operators, suppliers and affiliates about the company, its offers and its strategy to move forward.
"SiGMA'19 finds us better than ever and this is actually what we want to showcase to the whole i-gaming industry. Campeón Gaming Partners has come a long way since it was founded a couple of years ago; today, we have a team of professionals with a solid industry background, 8 platforms, numerous partnerships with industry leaders and a highly effective affiliate network. Our aim is to go even higher; this is only the beginning for Campeón Gaming Partners", said Avraam Tosounidis, the company's Co-Founder and COO.
If you haven't booked your meeting yet, contact us at [email protected] or simply come and meet us at stand BR27-29! See you in Malta!