New Jersey Governor Murphy to Deliver Keynote Address at Betting on Sports America Conference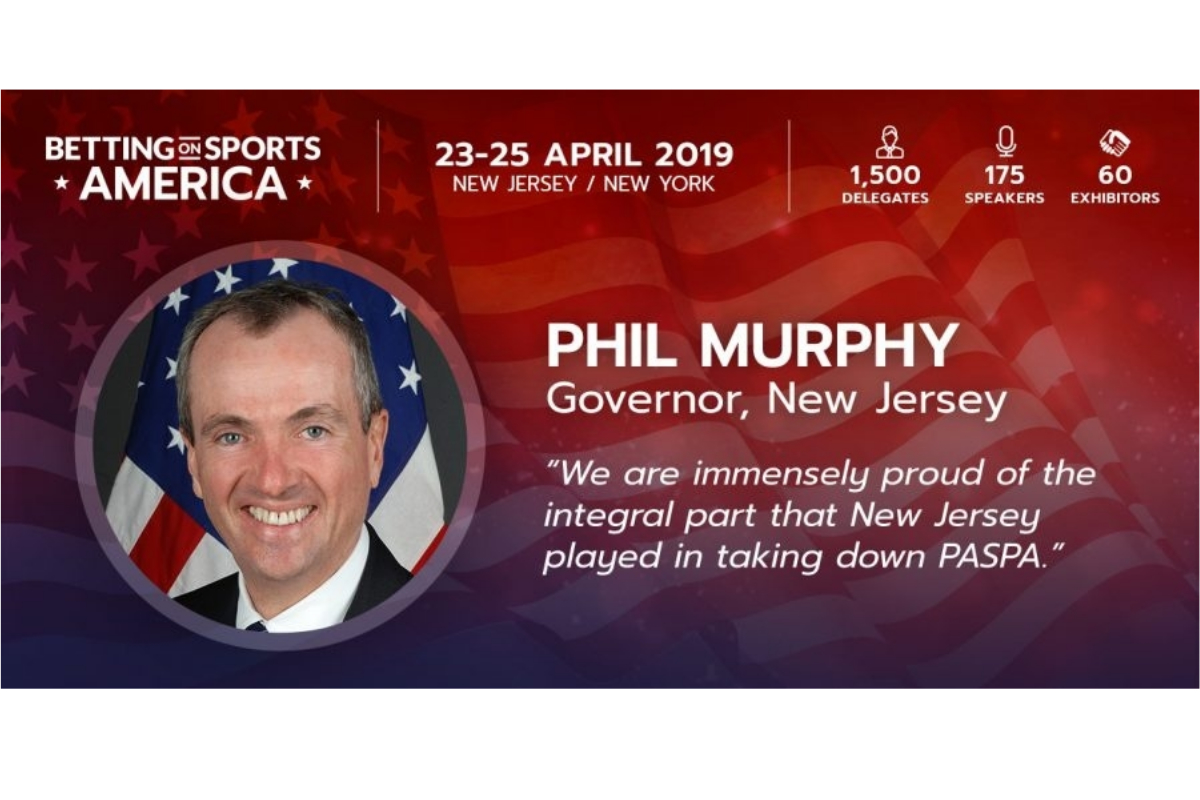 Reading Time:
2
minutes
New Jersey Governor Phil Murphy will share his vision for the future of sports betting in the state at next month's Betting on Sports America conference, the biggest sports wagering trade event in the U.S.
Murphy, who will make a keynote address to the conference, being held across April 23-25, joins a stellar cast of thought leaders and innovators drawn from the global sports betting industry and U.S. political arena. The core of the event is being held at Meadowlands Exposition Center in New Jersey, with networking parties in both NJ and NYC.
SBC organizes the world's biggest sports betting trade events in Europe and the United States via its event brand SBCEvents.com. SBC also manages a network of betting and gaming industry news portals including SBCAmericas.com, an online news and analysis resource dedicated to the developing sports betting industries in North and South Americas.
The Governor's inclusion at Betting on Sports America is entirely fitting given the vital role New Jersey played in getting legal sports betting on to the statute books. As a long standing supporter of sports betting, he not only championed its legalization, but was instrumental in ensuring that the regulation was workable in a real world sense and, above all else, fair.
Commenting on his forthcoming attendance at Betting on Sports America, Murphy said: "It is my pleasure to address delegates from the international sports betting industry who will join us here in New Jersey for the inaugural Betting on Sports America conference. We are immensely proud of the integral part that New Jersey played in taking down PASPA and in doing so laying the solid foundations for legal sports wagering to be enjoyed by Americans across the nation. New Jersey has been a sports betting success story and we hope that other states seeking to go legal will replicate that positive experience."
SBC CEO and Founder Rasmus Sojmark heralded the Governor's involvement in the discussions, saying: "We are delighted to have someone with the huge political standing and stature of Phil Murphy join us for what will be an unmissable event. The Governor will play a fundamental part in shaping and delivering legal sports wagering for New Jersey and we're looking forward with high anticipation to his keynote address at Betting on Sports America."
When Murphy signed New Jersey's sports betting bill into law, he set in motion a new era for the Garden State's casinos and racetracks, enabling them to attract new business and new fans, and giving a boost to their long-term financial prospects. Avid soccer fan Murphy also placed the historic first legal sports wager at Oceanport's Monmouth Park racetrack with a $20 bet on Germany to win the 2018 FIFA World Cup and $20 on the New Jersey Devils to win Lord Stanley's Cup.

Gaming Americas Weekly Roundup – May 9-15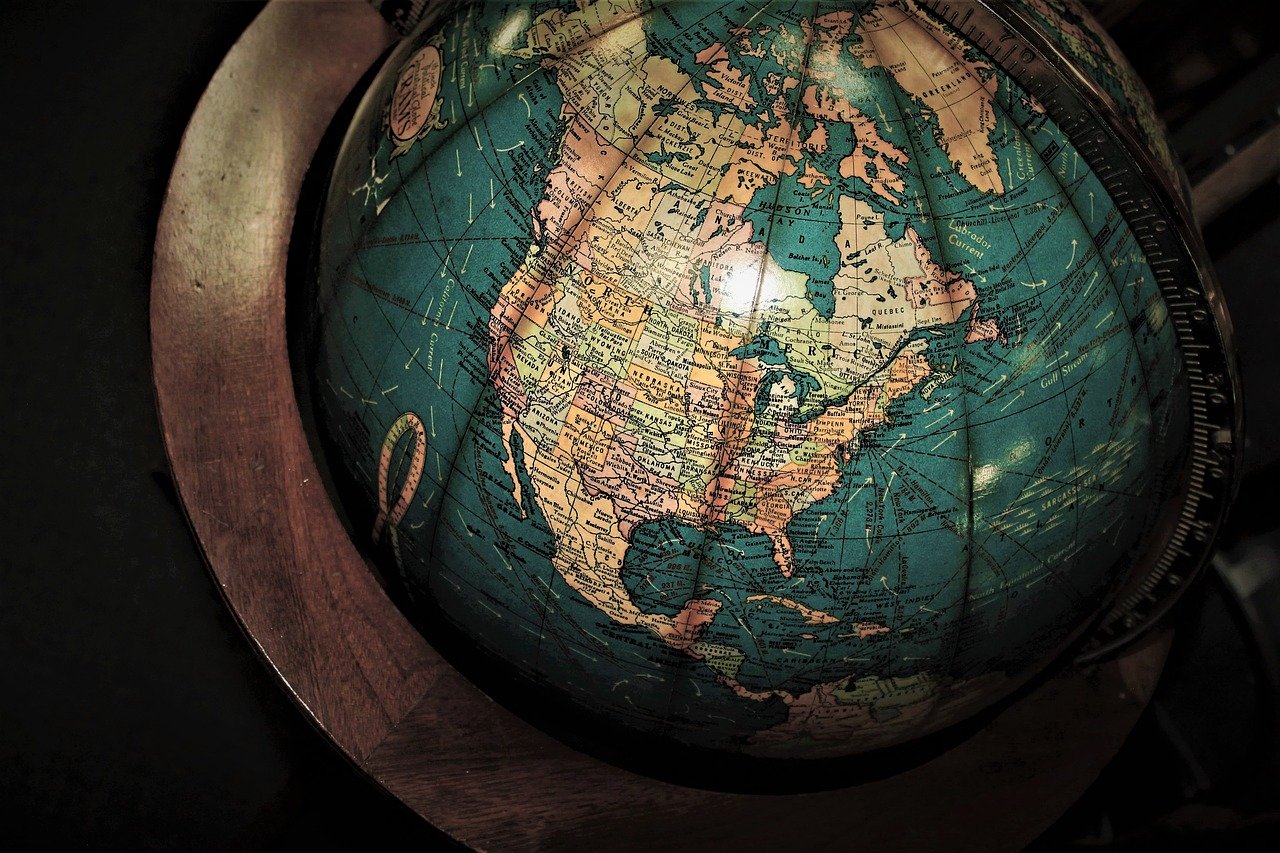 Reading Time:
2
minutes
Welcome to our weekly roundup of American gambling news again! Here, we are going through the weekly highlights of the American gambling industry which include the latest news, new partnerships and new appointments. Read on and get updated.
Latest News
DraftKings has reported revenue of $417m in Q1 2022, an increase of 34% compared to $312m during the same period in 2021. Revenue for the company's B2C segment grew to $404m, an increase of 44% compared to the three months ended 31 March 2021.
The Safety Consultation and Training Section (SCATS) of the State of Nevada's Division of Industrial Relations recognises two Boyd Gaming properties – Main Street Station Casino Brewery Hotel and California Hotel and Casino – for successful entry into the Safety and Health Achievement Recognition Programme (SHARP).
Galaxy Racer has launched a fund in North America to support women in esports. The project, called HER Galaxy, features safe and empowering online platforms for gamers who identify as women.
BetMGM has announced that the first BetMGM Poker Championship is scheduled for June 23-26 at ARIA Resort & Casino in Las Vegas. The tournament, scheduled during the 2022 ARIA Poker Classic, will lead four days of BetMGM poker events.
Saracen Casino Resort has launched its BetSaracen mobile sports betting app and has become the second gaming company in Arkansas to accept mobile wagers. Saracen is also accepting wagers through the BetSaracen website.
Leadstar Media has announced that it is fully licensed and operational in the state of West Virginia. The sports wagering supplier license issued by The West Virginia Lottery allows the company to partner with and promote the legal betting sites in the state.
Partnerships
Ruby Seven Studios has announced a new partnership with Chicago-based online gaming company ODDSworks Inc. This partnership will expand Ruby Seven's vast content library of games to include ODDSworks' most popular games across Ruby Seven's suite of social casino applications.
BetMGM has announced that the company now is the exclusive Sports Betting Partner of the Houston Astros. This marks BetMGM's first relationship in Texas.
Sycuan Casino Resort announced that the organisation has signed a one-year endorsement deal with San Diego Padres Pitcher Joe Musgrove. As a part of this new agreement, Musgrove will be featured in upcoming marketing campaigns, promotions, social media content and make exclusive casino appearances.
New Appointments
Fanatics has announced the appointment of preeminent fintech, e-commerce and marketing executives Lydia Jett and Jonathan Mildenhall to its board of directors.
Infinite Arcade, the blockchain platform built to launch the mobile games industry into the metaverse, has announced the appointment of marketing industry leader Andrew Dubatowka as Core Contributor to their Product Marketing Department.
Digital audio advertising platform AdTonos has appointed Tony Moustakelis, former Director of Business Development at iHeart Media, as Business Development Director (US).
Super Group announced the appointment of Natara Holloway and Jonathan Jossel to its Board of Directors, effective immediately. These appointments increase the number of independent Board members and take the total directors on Super Group's Board to nine.
Parleh Media Group announced that popular Canadian soccer broadcaster James Sharman has joined the company as an investor and new Head of Soccer Content.
Game Play Network Inc (GPN) has announced that it has appointed Ian Smith as the company's Chief Technology Officer (CTO).
Gaming Americas Weekly Roundup – May 2-8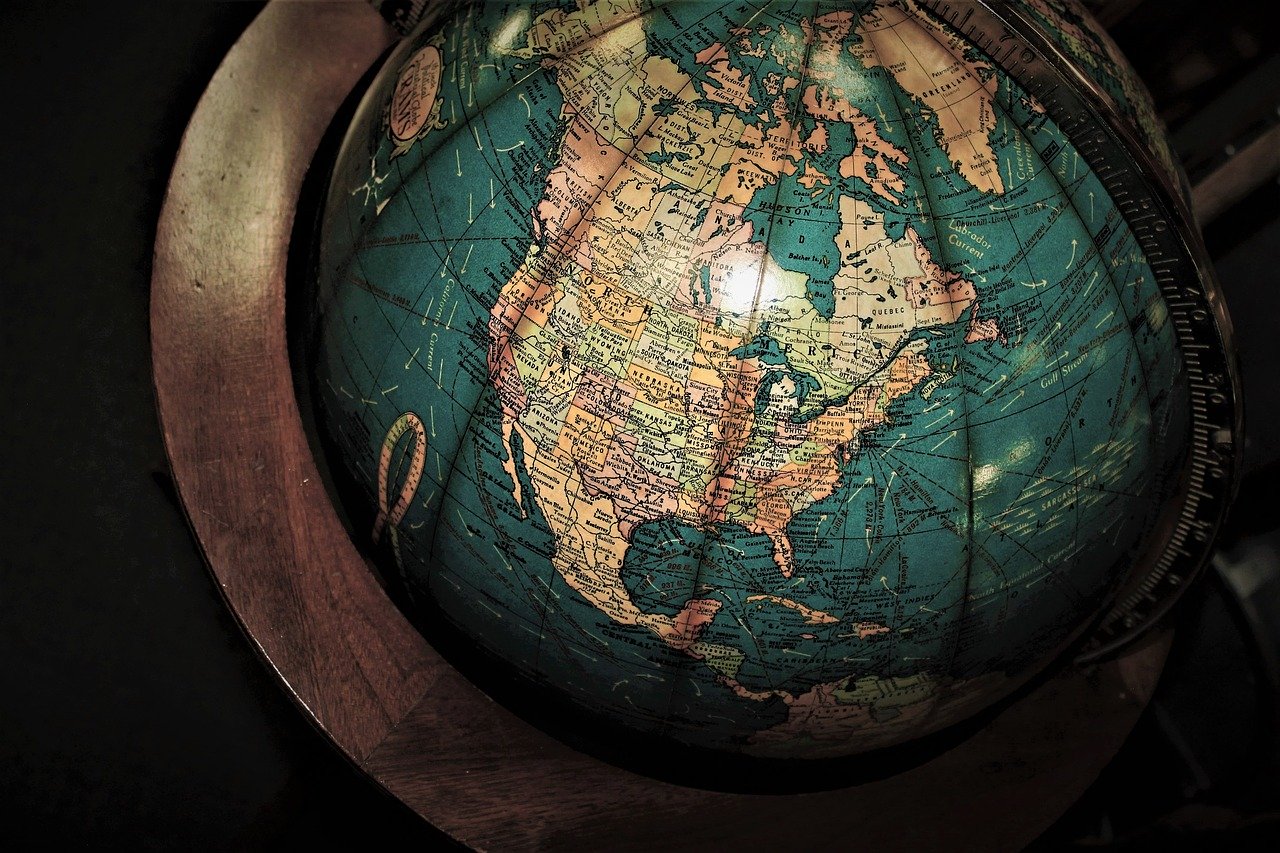 Reading Time:
2
minutes
Welcome to our weekly roundup of American gambling news again! Here, we are going through the weekly highlights of the American gambling industry which include the latest news, new partnerships and new appointments. Read on and get updated.
Latest News
Light & Wonder Inc has announced that the Company has completed the previously announced legal entity name change from Scientific Games Corporation to Light & Wonder Inc in connection with its recently announced rebranding pursuant to the sale of its Lottery business.
Beach Point Capital Management LP has announced a $30 million private credit investment in GAN Limited, a leading full-service internet gaming software-as-a-service provider.
Kings Entertainment has announced that the company's common shares commenced trading on the OTCQB market under the ticker "JKPTF". Kings Entertainment's common shares will also continue to trade on the Canadian Securities Exchange (CSE) under the ticker "JKPT".
Brazil's Senate has passed a cryptocurrency law project that seeks to give more clarity and protect users from different cryptocurrency-related scams that have happened in the country. The project will now advance to the Chamber of Deputies, which will be responsible for debating and approving or rejecting this new project.
The Massachusetts Senate has passed a bill that would allow legal sports betting – but with a prohibition on many forms of marketing – in the state. The chamber reviewed Senate Bill 2844, which added a clause to the Massachusetts General Laws clarifying that sports betting, whether online or land-based, was not a form of illegal gaming.
Aristocrat Gaming has broken ground on a new manufacturing facility in Henderson, Nevada. Henderson Mayor Debra March joined hundreds of Aristocrat team members for the groundbreaking celebration.
International Game Technology PLC (IGT) has announced that it has become the first U.S. supplier in the gaming industry to receive Global Gambling Guidance Group (G4) responsible gaming accreditation for its sports betting operations.
Maine governor Janet Mills has signed a bill that would allow for both retail and tribal-operated online sports betting into law. LD 585 would allow for the state's four Native American tribes to apply for a license to operate online sports betting.
Ainsworth Game Technology has successfully installed its award-winning Historical Horse Racing System (HHR) and 100 machines at The Brook in Seabrook, N.H. It marks the first time HHR machines have been utilised in the recently opened New Hampshire market.
The Michigan Gaming Control Board (MGCB) has announced the addition of fantasy contest operator license applications to its official website. The agency may now issue two types of licenses.
FlowPlay has announced the launch of a new in-game fundraising campaign to benefit the American Cancer Society (ACS).
Partnerships
FanDuel Group has announced a multi-year partnership renewal to become an Official Sports Betting Partner of the New York Yankees.
playAWARDS has added experiential entertainment brand Lighthouse Immersive to its growing portfolio of reward partners.
New Appointment
FanDuel Group has appointed David Jennings as its Chief Financial Officer. Jennings will be responsible for oversight of all FanDuel's finance functions including FP&A, strategy, accounting, procurement, tax and treasury in support of the company's Sportsbook, Casino, Racing, Daily Fantasy, Retail and corporate functions.
New Acquisition
Playmaker Capital Inc. has acquired The Sports Drop, a US-based sports media company that focuses on NFL, NBA, MLB and collegiate sports coverage.
EveryMatrix signs patent license agreement with IGT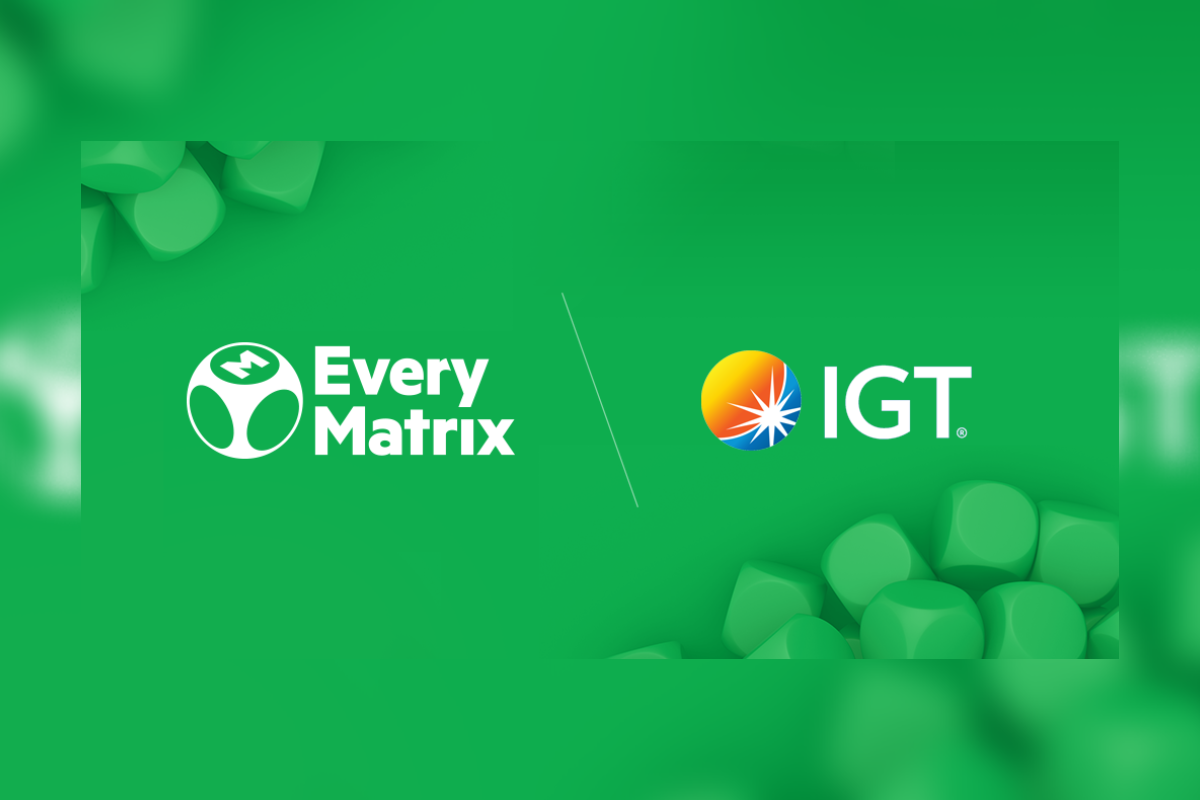 Reading Time:
< 1
minute
iGaming provider EveryMatrix has just signed a patent license agreement with IGT, holder of the largest slot game feature patents portfolio in North America.
This agreement will allow EveryMatrix to offer slots across North America that utilize patented game features within IGT's portfolio and others in IGT's game features patent licensing program, increasing EveryMatrix's reach and strengthening its position in the U.S. and beyond.
Erik Nyman, President EveryMatrix Americas, comments: "Signing a patent license agreement with IGT was an important milestone in our U.S expansion. Through this agreement, EveryMatrix will have access to IGT's game feature patents, allowing us to distribute our gaming content to partners across North America."
Stephen Calogero, VP and Deputy General Counsel, Global Gaming and Intellectual Property at IGT said: "We are pleased to add EveryMatrix as a member of the game features licensing program which has fostered unprecedented innovation for game mechanics across the industry."