Esports betting platform Luckbox partners with HooYu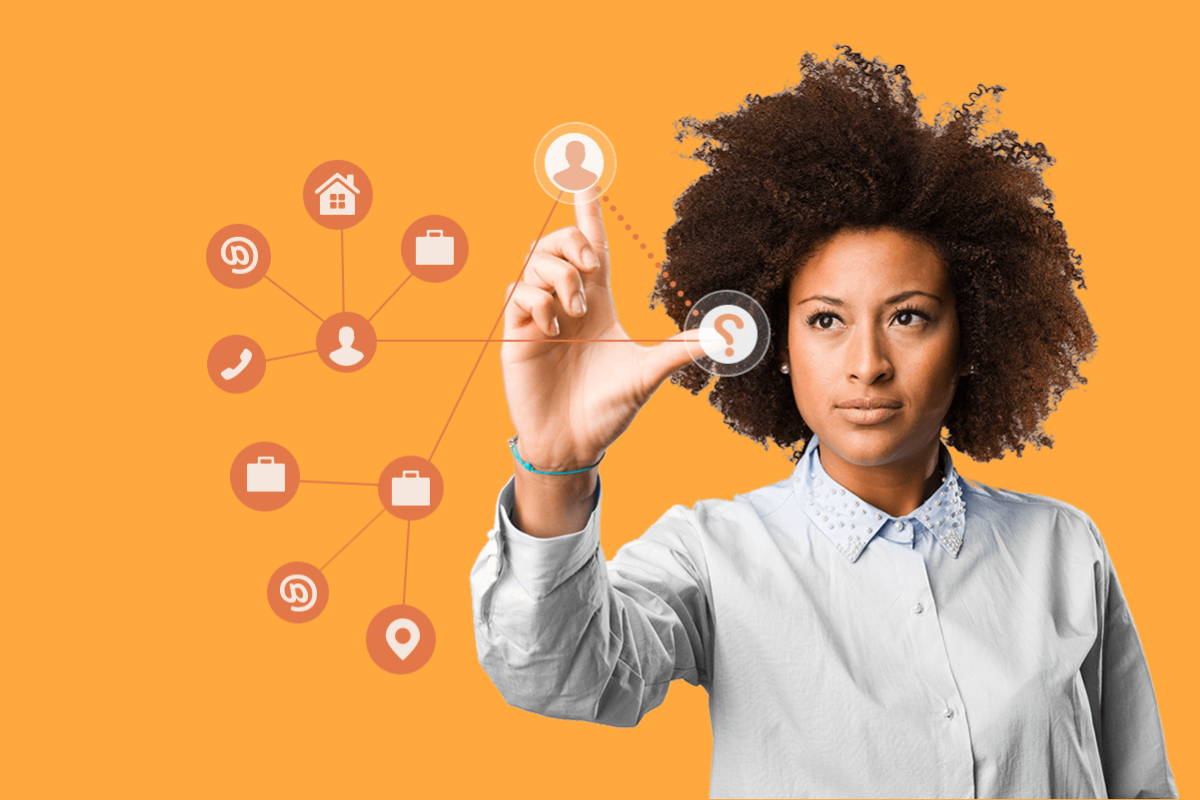 Reading Time:
3
minutes
Esports betting platform Luckbox has announced a partnership with leading ID verification specialist HooYu. Luckbox is an innovative and immersive platform that allows players to bet on esports and as a regulated gambling operator, they comply with strict age verification and anti-money laundering requirements.
HooYu has been selected to provide Luckbox with the HooYu Identify solution, to verify customer age and identity.
Luckbox has been awarded a full gambling licence in the Isle of Man – among the world's strictest jurisdictions – and aims to serve esports fans across the world. Luckbox is preparing for launch in April and the deal with HooYu is an important milestone for the innovative esports betting start-up.
Luckbox Chief Operating Officer Quentin Martin said, "From day one, we've made integrity, player security and doing things right among of our top priorities at Luckbox. Nowhere are these values more important than the customer onboarding process which is why we chose HooYu to help us ensure age and identity verification compliance whilst delivering smooth global customer onboarding.
The esports betting industry has long been plagued by shady operators acting with little or no regard for the rules or the safety of their players. This problem has been particularly acute regarding underage gambling – too many esports betting sites have allowed underage players to gamble and this is clearly unacceptable and something that needs to stop.
Thankfully, things are changing and Luckbox is proud to be among the operators leading the shift that will help legitimate operators, players and the wider esports industry."
HooYu Marketing Director, David Pope said, "The emergence of specialist esports operators like Luckbox is evidence of continuing innovation in the online gambling industry. Luckbox is the latest operator to sign-up to our age and identity verification solutions, this is another sign that the industry is moving in the right direction and that player protection and social responsibility is front and centre."
Luckbox is creating a unique, esports-dedicated platform, which is being built by an in-house development team and will allow fans to bet on CSGO, Dota 2, League of Legends and other esports.
About Luckbox:
Luckbox was founded by former PokerStars colleagues Lars Lien and Mike Stevens. Preparing for launch in April 2019, it is being built by a team combining vast experience in the igaming industry and a passion for esports to offer players unique and highly social platform to engage with their favourite games, including CSGO, Dota 2 and League of Legends. Real Time Games Holding Limited – the company behind the Luckbox brand – holds a full licence under the Online Gambling Regulation Act (OGRA), issued by the Gaming Supervision Commission.
About HooYu:
At HooYu, we are specialists in building database check and identity confirmation products and our platforms are used by millions of users each month. The team behind HooYu has built several successful database check businesses such as 192.com and 192business.com.
Today, many organisations use our two platforms, HooYu Identify and HooYu Investigate to verify customer identity or to investigate people, places and businesses.
HooYu Identify is a global identity confirmation service that blends and combines multiple identity technologies including digital footprint analysis, identity document authentication, facial biometrics, database checks and PEPS and Sanctions watchlist checks to confirm identity.
HooYu cross-references and analyses data from a person's digital footprint to confirm their real-world identity. HooYu also extracts and verifies data from ID documents at the same time as authenticating the ID document and conducting a biometric facial check comparing a selfie of the customer with the facial image on their ID document.
HooYu Investigate is a ground-breaking investigation platform that instead of displaying results in traditional list format, shows results in a graph database. With our unique data visualisation technology, we have evolved traditional database search into a navigable graph which connects 180 million people, 14 million businesses, 32 million UK addresses, 57 million phone numbers and 18 million email addresses.
SVG Forms Esports Production Advisory Committee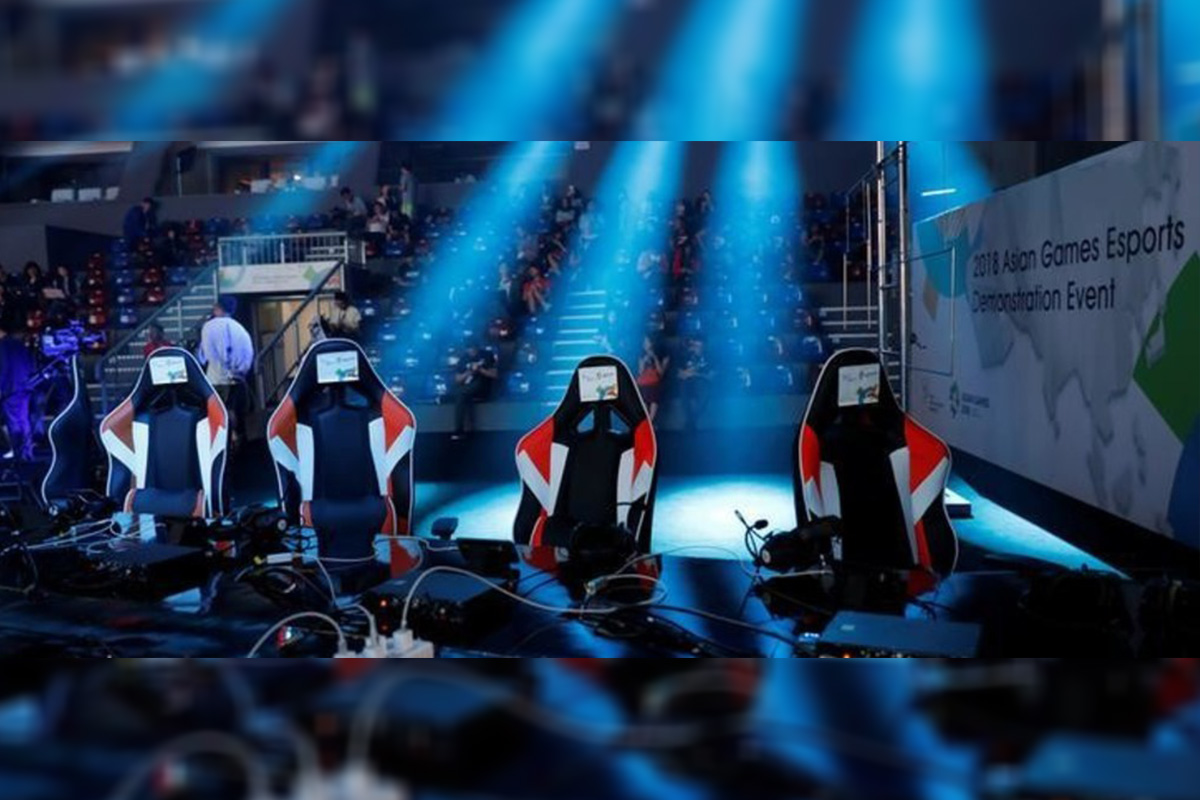 Reading Time:
1
minute
SVG has announced the formation of its Esports Production Advisory Committee, composed of leading esports-production and -technology veterans. The Advisory Committee is being launched ahead of the second-annual SVG Esports Production Summit in Los Angeles.
The group is currently helping to spearhead this year's Summit programme. Over the coming years, Advisory Committee members will help guide the direction of SVG's esports production events, initiatives, and editorial content, as well as enable increased dialogue across this rapidly growing industry.
WePlay! Esports to host the second Minor of the DPC 2019/2020 season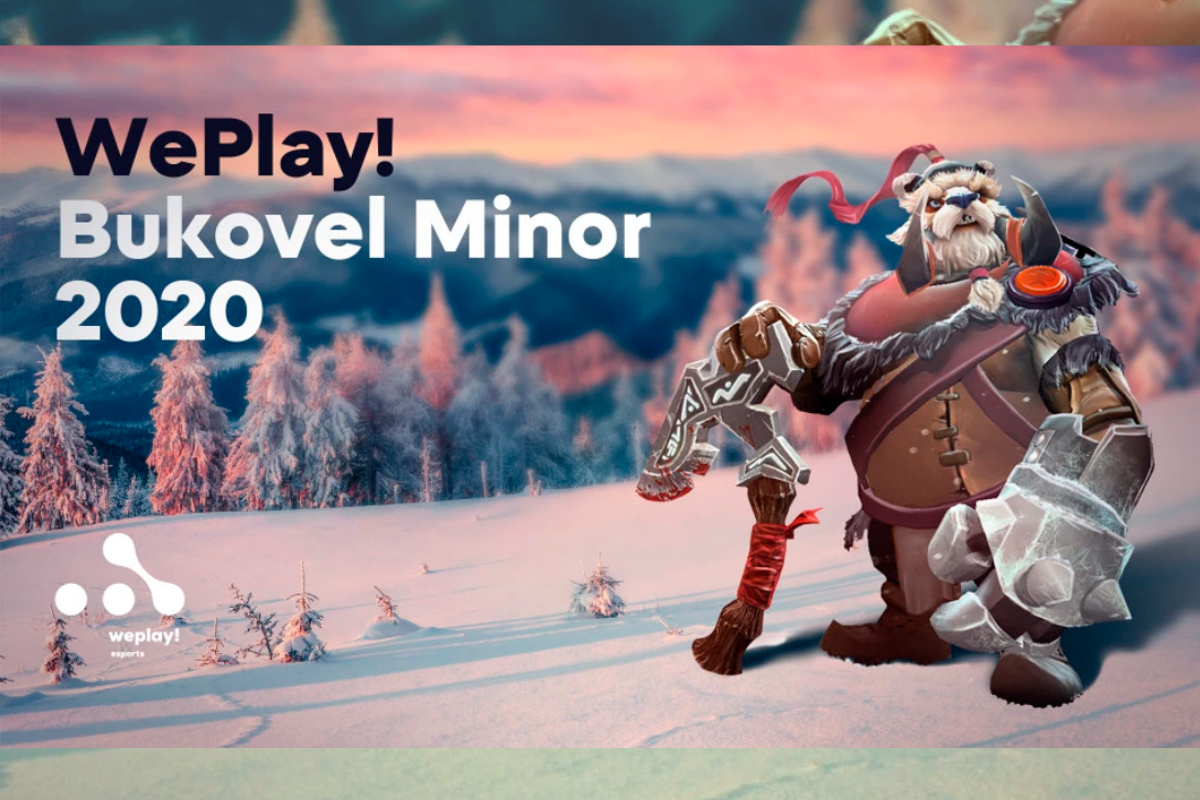 Reading Time:
1
minute
WePlay! Esports will host and broadcast the second Minor of the current Dota Pro Circuit. The event will be taking place in Bukovel, a famous Ukrainian ski resort in the western part of Ukraine.
"We perceive the opportunity to host a Minor as a great honor and enormous responsibility at the same time. For the last year, we have been working hard organizing various events in Dota 2, CS:GO and other disciplines in the spirit of creativity and excitement. We want our viewers to enjoy not only the games but also an original show.Now we have a bigger challenge. We are doing our best to make esports fans happy with something extraordinary. We will keep to our basic principals, which means that the viewers should expect high production value, excellent props, funny filler content, talents in unusual costumes and much more." – Eugene "GreenGT" Luchianenco, Head of Esports at WePlay!.Qualifiers to WePlay! Bukovel Minor 2020 and the second Major of the DPC 2019/2020 season will be taking place between December 01 and 06. Teams will compete for 370 DPC points, and at least one squad from every competitive region will be invited to the main event. Valve will announce the regions represented by more than one team after the end of the first Major of the current DPC season.

After the qualifiers we will have eight teams, that will be invited to the main event held between January 09 and 12. Besides $300 000 and 660 DPC points, the teams will also compete for a slot at the second Major tournament of the current competitive season.
META Games, the Creators of Mobile Esports Management Simulators, Closes a $2 Million Seed Round Led by BITKRAFT Esports Ventures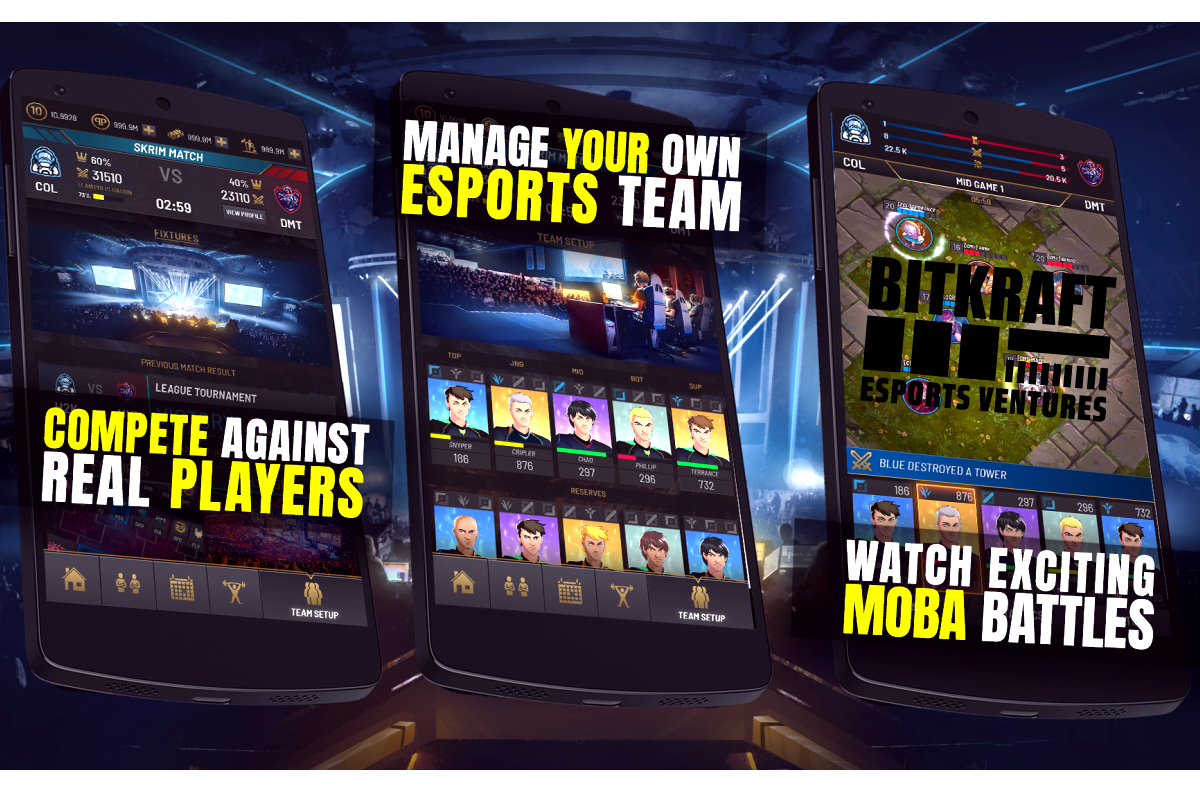 Reading Time:
3
minutes
META Games, the creator of esports-themed mobile games, announced today it has raised $2 million in seed funding, led by BITKRAFT Esports Ventures with participation from Everblue Management, Crest Capital, and Klaas Kersting, among others. The new funding will be used to complete game development on META Games' upcoming mobile game RIVALS, a manager game based on MOBA esports, and to begin development on future mobile games for esports fans.
Developed with the input of pro teams, RIVALS Esports Manager offers players the opportunity to watch their own team compete to reach the pinnacle of esports glory. As one of the most ambitious esports manager games on mobile, players can manage their own pro esports team, compete in PvP leagues, trade players in their roster, and create an esports legacy.  Using real-time simulation to create a highlight-reel experience of a MOBA game, players can turn the tide of the game with last-minute tactic adaptations. Future integrations will include the ability to engage with favorite professional teams and brands to acquire the best sponsorship deals and have truly authentic esports experiences that mirror the real-life scenarios.
Expanding its scope to match the variety of genres represented in the spectrum of esports, META Games' future products look to offer specific dedicated products that cater to audiences beyond just MOBAs or FPSs. By creating a portfolio of esports-themed mobile games, META Games makes it possible for fans to engage with the specific esport and genre they are most passionate about.
"We believe esports fans deserve authentic and complementary gaming experiences that reflect what they watch every day," said Roman Frank, CEO and Founder of META Games. "By providing players with the ability to manage a professional team they are able to get a behind-the-scenes look at how some of their favorite teams operate on their path to success."
"The integration of our players' favorite teams, most loved esports personalities, and most iconic brands will support an incredibly authentic gaming experience across multiple game titles," commented Philipp Karstaedt, COO and Co-Founder of META Games. "This investment will fuel our mission to develop mobile games for the global esports community."
"By having the most popular PC esports game genres in the palm of their hand, players now have the excitement of a pro esports coach in a snack-size, on-the-go experience," commented BITKRAFT founding partner, Malte Barth. "Similar to traditional sports, each esports genre is distinct and has its own unique fanbase which is why META Games' vision to bring esports-themed games to these diverse, loyal audiences is extremely necessary. We believe with this funding this strong, proven team can continue its momentum of developing mobile games that address the entire audience of esports fans worldwide."
About BITKRAFT Esports Ventures:
An early and mid-stage investor focused on the esports sector, BITKRAFT discovers, supports, and scales esports startups globally along with the industry's most influential companies. BITKRAFT Esports Ventures was founded in 2016 by esports legend, Jens Hilgers. Hilgers previously founded ESL and served as CEO before selling the majority stake to MTG in 2015. In addition to serving as Managing Partner at BITKRAFT, Jens is the Co-Founder and Chairman of G2 Esports.
About META Games:
Headquartered in Berlin, META Games creates mobile games for esports fans. Founded by Roman Frank, Philipp Karstaedt and Arvid Hahn in 2017, META Games currently has its first title, RIVALS Esports MOBA Manager, available in Open Beta on Google Play. With its team of industry veterans from both game development and publishing, it aims to create a full suite of mobile games catering to the entire esports audience and offering an authentic experience within a virtual esports world.