Great Canadian Gaming Finalizes New GTA Gaming Bundle Lease Agreement at Casino Ajax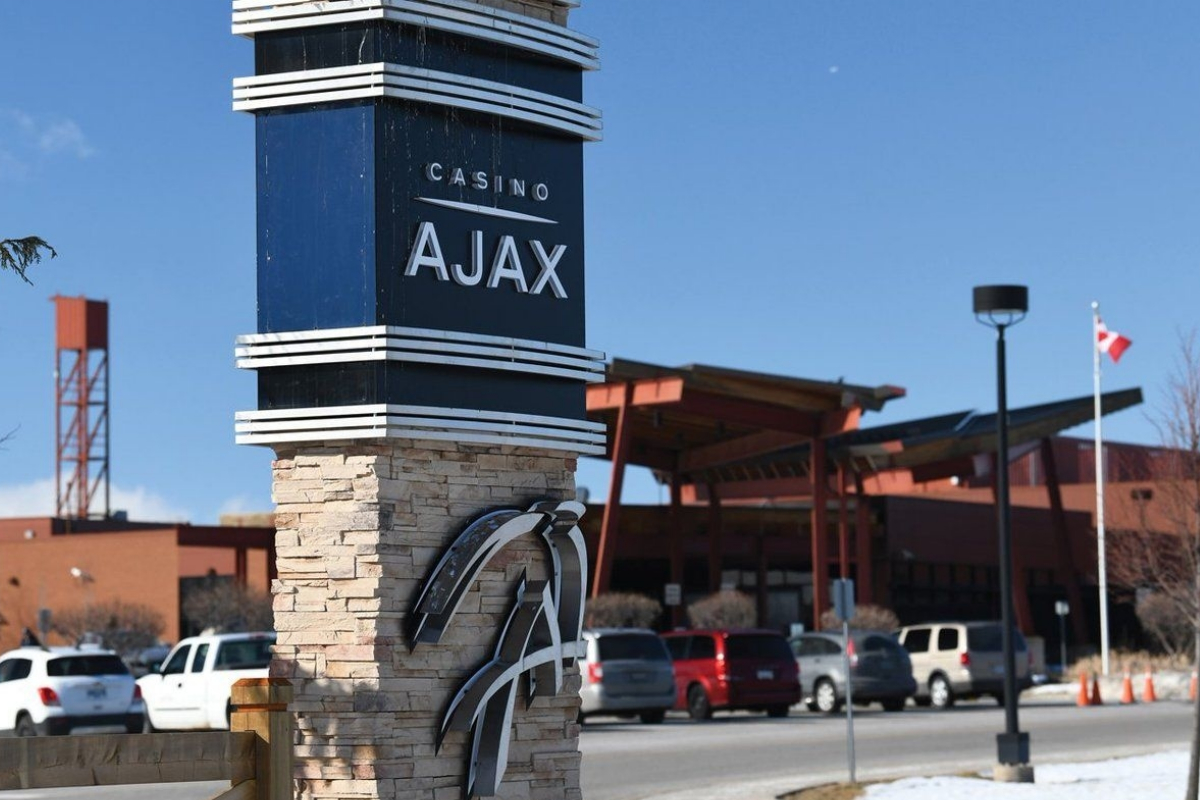 Reading Time:
2
minutes
Great Canadian Gaming Corporation announced that it has completed agreements with the Ontario Lottery and Gaming Corporation and the owners of the Ajax Downs racetrack for the continued operation of slots at Ajax Downs in Ajax, Ontario.
The Greater Toronto Area gaming bundle was awarded to the Ontario Gaming GTA Limited Partnership and is operated by the Company. The GTA bundle originally included Casino Woodbine, Great Blue Heron Casino, and Casino Ajax, whose operation was to be relocated to a new casino resort property to be developed by GCGC in Pickering, in addition to a fourth gaming zone opportunity to be located in the GTA bundle.
After assuming operation of the GTA Bundle, GCGC planned to close the Ajax slots facility upon the opening of a new casino resort property in Pickering. With the provincial government's most recent commitment to horse racing and job creation, this agreement allows for the addition of this new gaming zone and the continued operation of Casino Ajax with 500 slots with all current amenities.
The consummation of this agreement, initiated by Ontario's provincial government and OLG, affords stability for quarter horse racing at Ajax Downs, jobs supported by the facility, and the provincial horse racing industry in general.
"Since being awarded the East, GTA and West GTA gaming bundles, we have already created more than 1,100 new local jobs," said Rod Baker, Chief Executive Officer of GCGC. "With the encouragement of the OLG and the provincial government, we have quickly moved forward with an aggressive capital development plan in all markets we are operating in. There will be approximately 4,000 additional new jobs for people in Ontario communities once our developments are fully built out."
"The decision by the provincial government to create a new gaming zone at Ajax Downs has secured several hundred jobs at that location, with no impact on the number of jobs originally planned at the new facility under development in Pickering," added Baker. "This agreement also provides an opportunity for further capital investment and a more diverse selection of gaming options to our guests. Great Canadian is pleased with the collaboration from all stakeholders in bringing this agreement to fruition and the commitment by the provincial government to economic development and job creation in Ontario."
"I would like to thank the Government of Ontario, OLG, Great Canadian Gaming, and the loyal customers of Casino Ajax for their continued support and constructive work to finalize this agreement. This is a good day for horse racing, and we're excited to contribute to meaningful local employment opportunities in Ontario," said Justin Picov, President of Ajax Downs.
ABOUT GREAT CANADIAN GAMING CORPORATION:

Founded in 1982, Great Canadian Gaming Corporation is a BC based company that operates 28 gaming, entertainment and hospitality facilities in Ontario, British Columbia, New Brunswick, Nova Scotia, and Washington State. Fundamental to the company's culture is its commitment to social responsibility. "PROUD of our people, our business, our community" is Great Canadian's brand that unifies the company's community, volunteering and social responsibility efforts. Under the PROUD program, Great Canadian annually supports hundreds of non-profits, community groups, and in 2018, Great Canadian team members spent over 15,000 hours volunteering for various charitable and community initiatives. In each Canadian gaming jurisdiction, a significant portion of gross gaming revenue from gaming facilities is retained by our crown partners on behalf of their provincial government for the purpose of supporting programs like healthcare, education and social services.
Source: Great Canadian Gaming Corporation
Loto-Québec announces the dates and conditions for the reopening of its gaming establishments, as well as the cost-saving measures affecting its operations and personnel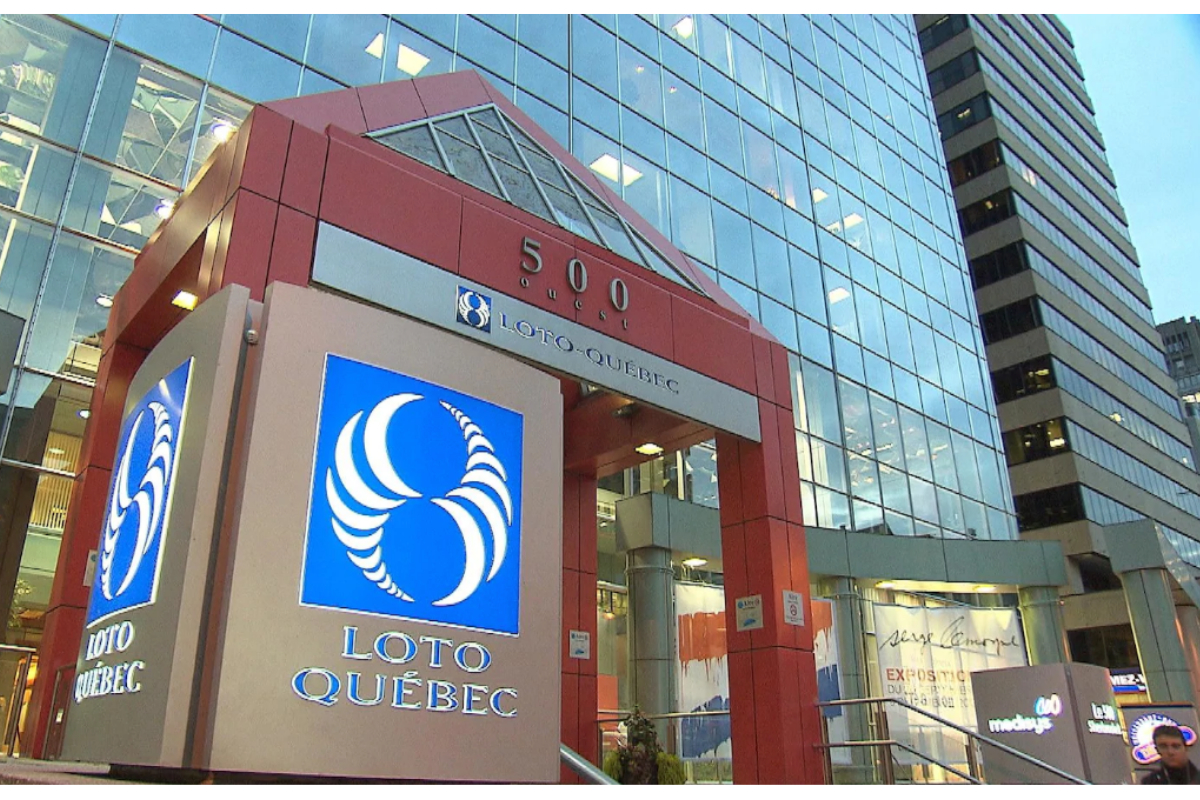 Reading Time:
2
minutes
Loto-Québec will gradually reopen its establishments according to the following schedule, with operations adjusted to comply with physical distancing and hygiene standards:
Hilton Lac-Leamy: July 13
Casino de Charlevoix, Casino de Mont-Tremblant, Québec and Trois-Rivières gaming halls: July 16
Casino du Lac Leamy: July 23
Casino de Montréal: August 3
VLT and Kinzo network: July 7
Network bingo: July 3
As establishments reopen, the Corporation's top priority will be to ensure that operations resume in such a way as to allow employees and customers to stay safe while enjoying a fun environment.
Rigorous safety measures, modified opening hours and an online reservation system
When Loto-Québec's establishments reopen, customers will notice the following important changes to operations and on gaming floors, including:
New online reservation system for customers
Casino sectors will be limited to a maximum of 250 customers at a time

Québec City gaming hall(250 customers)
Trois-Rivières gaming hall(250 customers)
Casino de Charlevoix(250 customers)
Casino de Mont-Tremblant(250 customers)
Casino du Lac-Leamy(4 sectors with 250 customers = 1,000)
Casino de Montréal(6 sectors with 250 customers = 1,500)

Complete disinfection of each establishment every day and cleaning of gaming machines between customers
All employees on gaming floors required to wear procedural mask and, when required under CNESST standards, eye protection
Customers required to wear a mask or face covering
Directional signage people must follow to get from one location to another and two-metre physical distancing signage
Reconfiguration of gaming floors:

Slot machine activation that ensures physical distancing
Reduced number of players at gaming tables and installation of protective panels between the dealer and players

Availability of rubber-tipped stylets to avoid touching slot machines
No handling of cards or chips by the customer
Bars and show halls to remain closed for the time being
Snack food service only
New opening hours:
Casino de Mont-Tremblant and Casino de Charlevoix
Casino du Lac-Leamy and Casino de Montréal
Québec City and
Trois-Rivières gaming halls
Thursday: 11 a.m. to midnight

Friday: 11 a.m. to 3 a.m.

Saturday: 9 a.m. to 3 a.m.

Sunday: 11 a.m. to midnight

Every day: 9 a.m. to 4 a.m.
Monday to Wednesday:

10 a.m. to midnight

Thursday to Sunday:

9 a.m. to 3 a.m.
All information on the reopening and applicable measures is available at https://casinos.lotoquebec.com/en/portal/establishments.
Savings measures affecting operations and personnel
Since the COVID-19 crisis has been affecting Loto-Québec's commercial operations for over three months already and despite the announcement of the upcoming gradual reopening, the Corporation is forced to apply savings measures to its operations and all personnel. The decision was made in order to align staffing needs with the level of activities.
Indeed, casinos, gaming halls, video lottery terminals (VLTs) and Kinzo halls have been closed since March, and in-store lottery sales were suspended for six weeks, all of which resulted in a significant reduction in the Corporation's activities and revenues. Loto-Québec must therefore revise operations to meet the pace at which commercial activities resume.
In an effort to maintain employment and expertise, the Corporation will implement measures that affect management personnel and employees as well as operating and capital budgets in corporate and business sectors. The measures to be implemented are as follows:
Significant reduction in operating and capital budgets in all corporate and business sectors for 2020-2021
Temporary layoffs in various sectors (particularly 2,250 operations employees in casinos and gaming halls)
Cancellation of supernumerary employee contracts
Salary freeze and cancellation of all bonuses for management personnel for 2020-2021
Hiring freeze
Temporary reduction of the work week
Meetings with management personnel, union representatives and employees from all sectors were held yesterday and today to inform them of the decisions, explain the situation and address concerns.
Ilkim Hincer (Hard Rock International) to join speaker lineup at the Sports Betting & Casino Summit North America 2020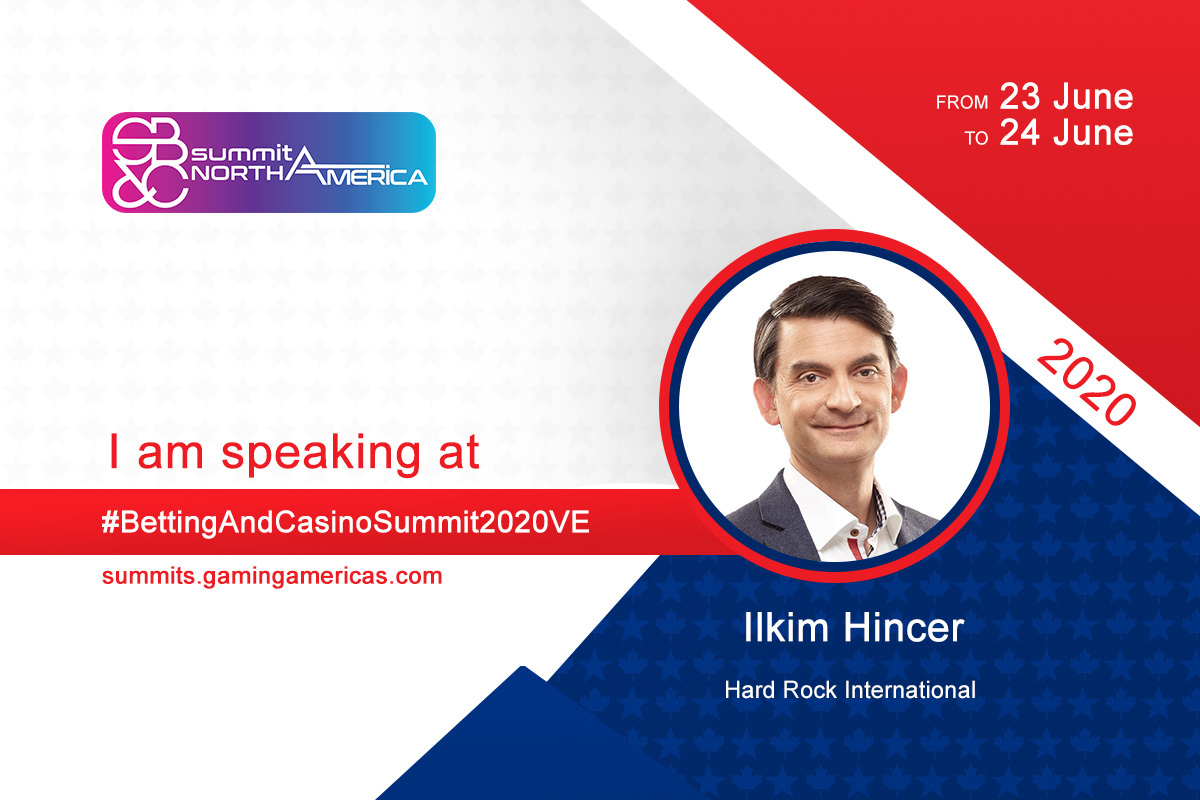 Reading Time:
< 1
minute
The top industry companies have all confirmed their interest to join the Sports Betting & Casino Summit North America (Virtual Conference), which will open its virtual doors between 23-24 June
The virtual seats are limited, so hurry and register now to secure your seat(s)! REGISTER HERE
We are taking the time to introduce you to the experts that will be joining the panel discussions and today, we are introducing you to Ilkim Hincer (Executive Vice President & Chief Legal Officer at Hard Rock International).
Ilkim Hincer joined Hard Rock International as Executive Vice President & Chief Legal Officer in February 2020. Ilkim hails from Toronto, Canada and brings over 20 years of experience in gaming, entertainment and related corporate commercial and technology law.
In addition to leading the gaming practice groups at preeminent law firms,  Ilkim has served as the President & CEO of the gaming advisory and services firm, MT>Play, VP & General Counsel at Trilliant Canada Gaming, VP, General Counsel & Chief Compliance Officer for the Canadian subsidiary of Penn National Gaming, and General Counsel & Corporate Secretary for the British Columbia Lottery Corporation.
Ilkim is also a member of the International Association of Gaming Advisors (IAGA) and the International Masters of Gaming Law (IMGL).
Do not miss this unique opportunity to attend a virtual conference that gathers all North American gaming industry experts for 2 days of discussions and networking. Register your seat now!
Pollard Banknote Confirms Voting Results of the Annual General Meeting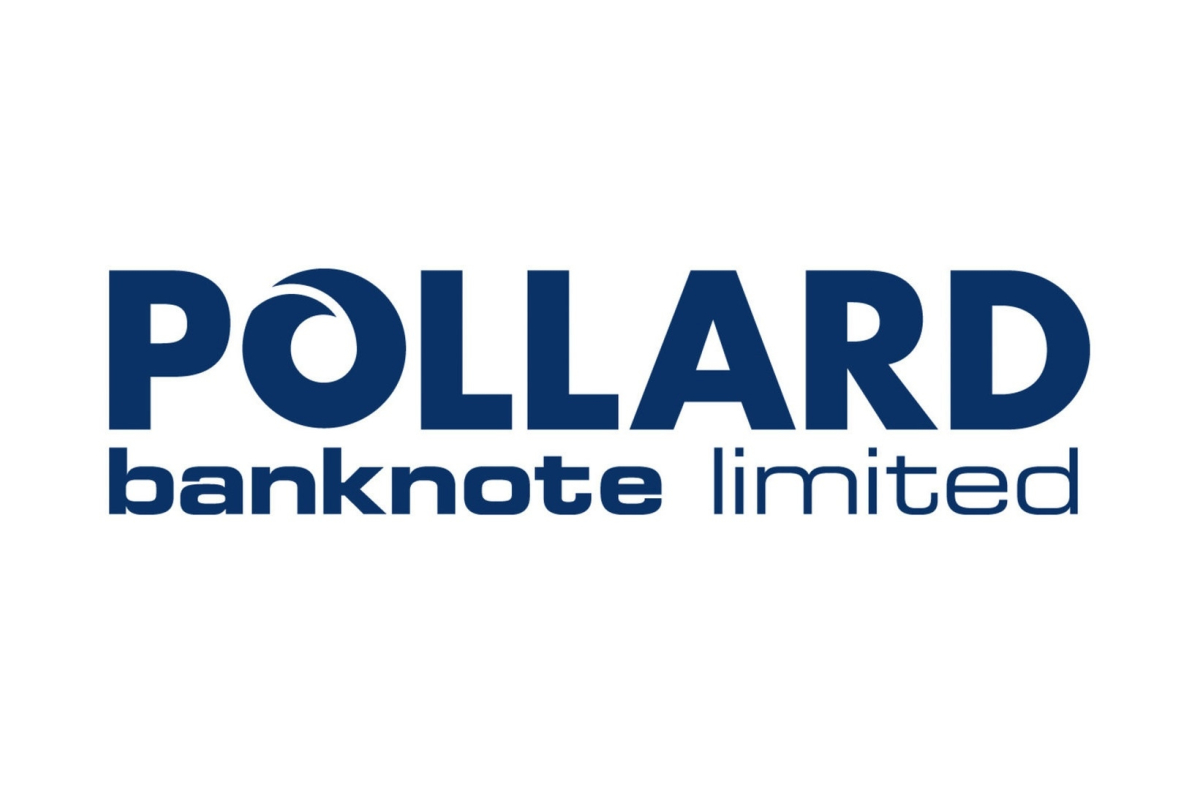 Reading Time:
< 1
minute
Pollard Banknote Limited confirms the voting results of the Annual General Meeting of the Shareholders previously held virtually on May 7, 2020, the results of which had been posted on SEDAR on May 8, 2020. A total of 22,359,241 common shares representing approximately 87.22% of Pollard's outstanding shares, were presented at the meeting.
| | | | | |
| --- | --- | --- | --- | --- |
| Nominee | Votes For | % Votes For | Votes Withheld | % Votes Withheld |
| Dave Brown | 22,113,157 | 99.08 | 206,432 | 0.92 |
| Jerry Gray | 20,919,467 | 93.73 | 1,400,122 | 6.27 |
| Garry Leach | 20,476,486 | 91.74 | 1,843,103 | 8.26 |
| Gordon Pollard | 20,211,356 | 90.55 | 2,108,233 | 9.45 |
| John Pollard | 21,272,461 | 95.31 | 1,047,128 | 4.69 |
| Douglas Pollard | 21,272,461 | 95.31 | 1,047,128 | 4.69 |
In addition, Pollard's shareholders approved the appointment of KPMG LLP as auditors. Detailed voting results for all resolutions were posted under Pollard's profile at www.sedar.com.
About Pollard Banknote:
Pollard Banknote is a leading lottery partner to more than 60 lotteries worldwide, providing high quality instant ticket products, licensed games, Schafer Systems and Fastrak retail merchandising solutions, and a full suite of digital offerings ranging from world-class mkodo game apps to comprehensive player engagement and iLottery solutions, including strategic marketing and management services. The company is a proven innovator and has decades of experience helping lotteries to maximize player engagement, sales and proceeds for good causes. Pollard Banknote also plays a major role in providing pull-tab tickets, bingo paper and its Diamond Game and Oasis-branded electronic ticket machines to charitable and other gaming markets in North America. Established in 1907, Pollard Banknote is owned approximately 67.5% by the Pollard family and 32.5% by public shareholders, and is publicly traded on the TSX (PBL). For more information, please visit our website at www.pollardbanknote.com.
SOURCE Pollard Banknote Limited