Great Canadian Gaming Finalizes New GTA Gaming Bundle Lease Agreement at Casino Ajax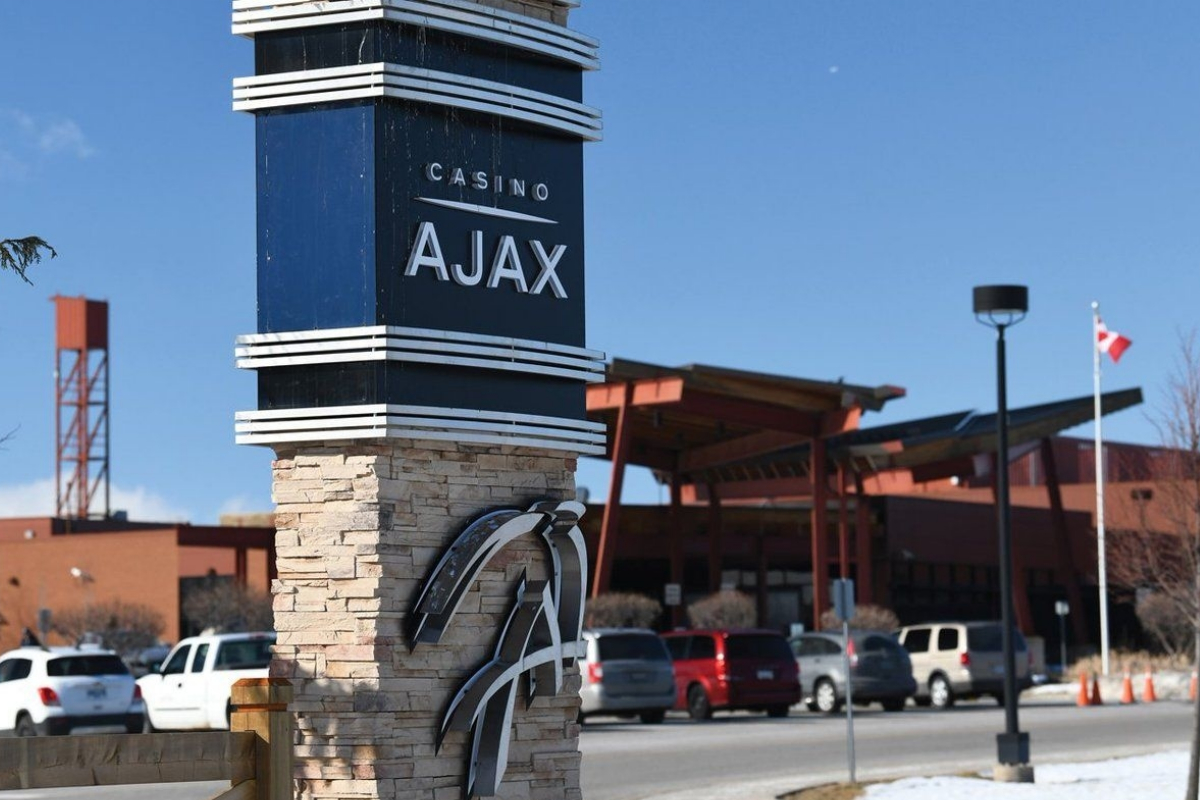 Reading Time:
2
minutes
Great Canadian Gaming Corporation announced that it has completed agreements with the Ontario Lottery and Gaming Corporation and the owners of the Ajax Downs racetrack for the continued operation of slots at Ajax Downs in Ajax, Ontario.
The Greater Toronto Area gaming bundle was awarded to the Ontario Gaming GTA Limited Partnership and is operated by the Company. The GTA bundle originally included Casino Woodbine, Great Blue Heron Casino, and Casino Ajax, whose operation was to be relocated to a new casino resort property to be developed by GCGC in Pickering, in addition to a fourth gaming zone opportunity to be located in the GTA bundle.
After assuming operation of the GTA Bundle, GCGC planned to close the Ajax slots facility upon the opening of a new casino resort property in Pickering. With the provincial government's most recent commitment to horse racing and job creation, this agreement allows for the addition of this new gaming zone and the continued operation of Casino Ajax with 500 slots with all current amenities.
The consummation of this agreement, initiated by Ontario's provincial government and OLG, affords stability for quarter horse racing at Ajax Downs, jobs supported by the facility, and the provincial horse racing industry in general.
"Since being awarded the East, GTA and West GTA gaming bundles, we have already created more than 1,100 new local jobs," said Rod Baker, Chief Executive Officer of GCGC. "With the encouragement of the OLG and the provincial government, we have quickly moved forward with an aggressive capital development plan in all markets we are operating in. There will be approximately 4,000 additional new jobs for people in Ontario communities once our developments are fully built out."
"The decision by the provincial government to create a new gaming zone at Ajax Downs has secured several hundred jobs at that location, with no impact on the number of jobs originally planned at the new facility under development in Pickering," added Baker. "This agreement also provides an opportunity for further capital investment and a more diverse selection of gaming options to our guests. Great Canadian is pleased with the collaboration from all stakeholders in bringing this agreement to fruition and the commitment by the provincial government to economic development and job creation in Ontario."
"I would like to thank the Government of Ontario, OLG, Great Canadian Gaming, and the loyal customers of Casino Ajax for their continued support and constructive work to finalize this agreement. This is a good day for horse racing, and we're excited to contribute to meaningful local employment opportunities in Ontario," said Justin Picov, President of Ajax Downs.
ABOUT GREAT CANADIAN GAMING CORPORATION:

Founded in 1982, Great Canadian Gaming Corporation is a BC based company that operates 28 gaming, entertainment and hospitality facilities in Ontario, British Columbia, New Brunswick, Nova Scotia, and Washington State. Fundamental to the company's culture is its commitment to social responsibility. "PROUD of our people, our business, our community" is Great Canadian's brand that unifies the company's community, volunteering and social responsibility efforts. Under the PROUD program, Great Canadian annually supports hundreds of non-profits, community groups, and in 2018, Great Canadian team members spent over 15,000 hours volunteering for various charitable and community initiatives. In each Canadian gaming jurisdiction, a significant portion of gross gaming revenue from gaming facilities is retained by our crown partners on behalf of their provincial government for the purpose of supporting programs like healthcare, education and social services.
Source: Great Canadian Gaming Corporation
Sightline Joins Forces with Responsible Gaming Solution GameSecure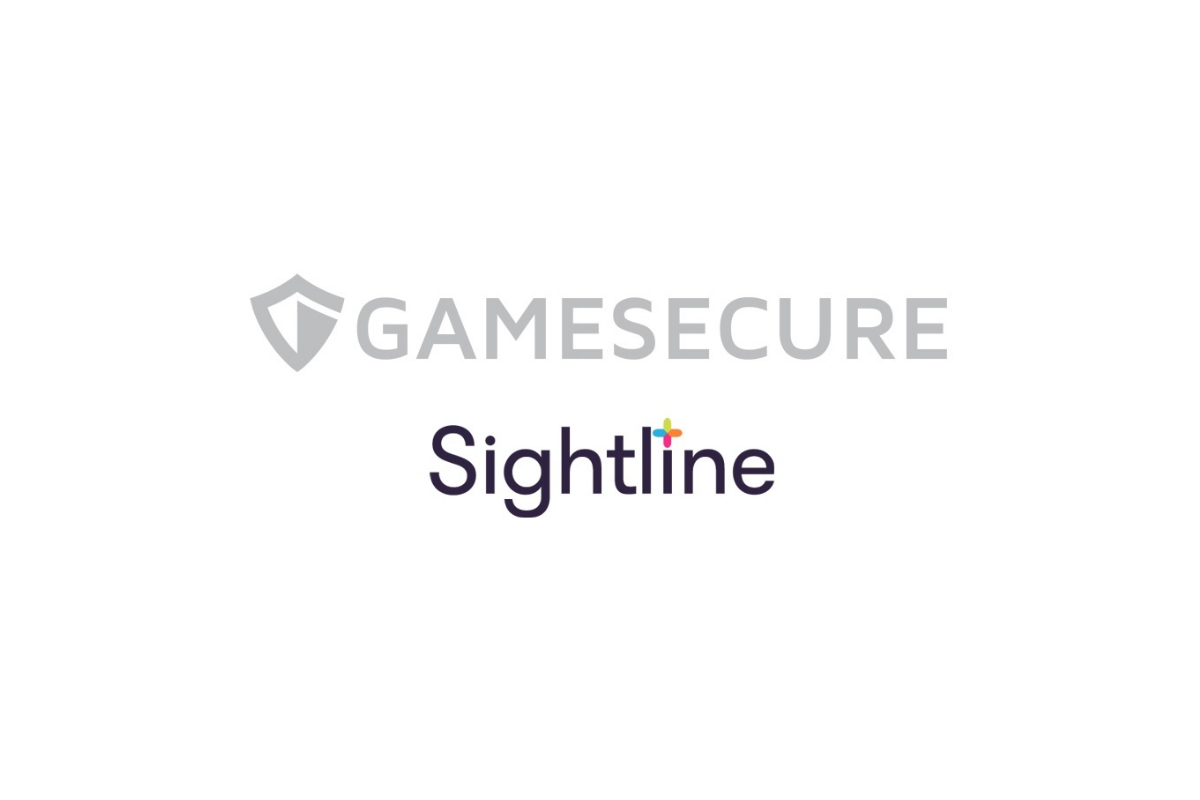 Reading Time:
2
minutes
The partnership aims to connect payment solutions and a centralized real-time self-exclusion database for increased player protection
Las Vegas-based Sightline Payments ("Sightline") and Vancouver based Bencon Technologies Inc. ("Bencon") have entered into a partnership to bridge the current technological gap between digital self-exclusion functions and payment services. The goal of the partnership is to ensure at-risk patrons are denied access to content or payment services in real-time.
The first quarter of 2019 has resulted in a number of violations of self-excluded patrons gaining access to content in the US market, meaning regulator fines have been issued to non-compliant operators, unfortunately, the damage to the patron is already done. GameSecure's real-time database solution will ensure these patrons do not gain access to digital content once self-excluded and by partnering with  it creates another barrier to a patron's payment activity.
"The Sightline team has been committed to responsible gaming for more than 20 years and we are very excited to announce this important partnership," said Cameron Conn, Co-Founder of Bencon Technologies Inc.
"We strongly believe there is not a singular solution to completely address all aspects of player protection and responsible gaming, however, partnerships like these allow for better solutions that will give continued insights into at-risk behavior for improved responsible gaming programs."
"Sightline is in a unique position because our Play+ ecosystem, in the US, connects to nearly 100% of all digital platforms and 90%+ of all casino management systems, allowing for a uniform capability for a network-wide self-exclusion program through our SPAN Network," said Kirk Sanford, CEO and Founder of Sightline Payments.
A primary goal of the partnership will be to work with the responsible and problem gambling communities to ensure these new solutions will work to enhance future programs for player protection.
"The Responsible Gambling Council is pleased to hear about the partnership between GameSecure and Sightline.  We believe that safeguards are imperative to the success of any self-exclusion program," stated Shelley White, CEO of Responsible Gambling Council in Canada.
Keith Whyte, the Executive Director of the US National Council on Problem Gaming adding: "Congratulations to Bencon and Sightline for this step to further integrate responsible gaming into payment methods for the industry.  Streamlining player protection is an important goal for the National Council on Problem Gambling, and we are pleased to support this innovative effort."
"Self-exclusion programs have been in existence for years with the on-premise ATM providers, however, until now nothing has existed for the digital world which is where the industry is moving," added Sanford.
Bencon is currently working with multiple jurisdictions in the United States (and internationally) to integrate GameSecure into their Responsible Gaming Programs.
Lotto Max Enters New Era: Record Jackpots of Up to $70M and Draws Twice a Week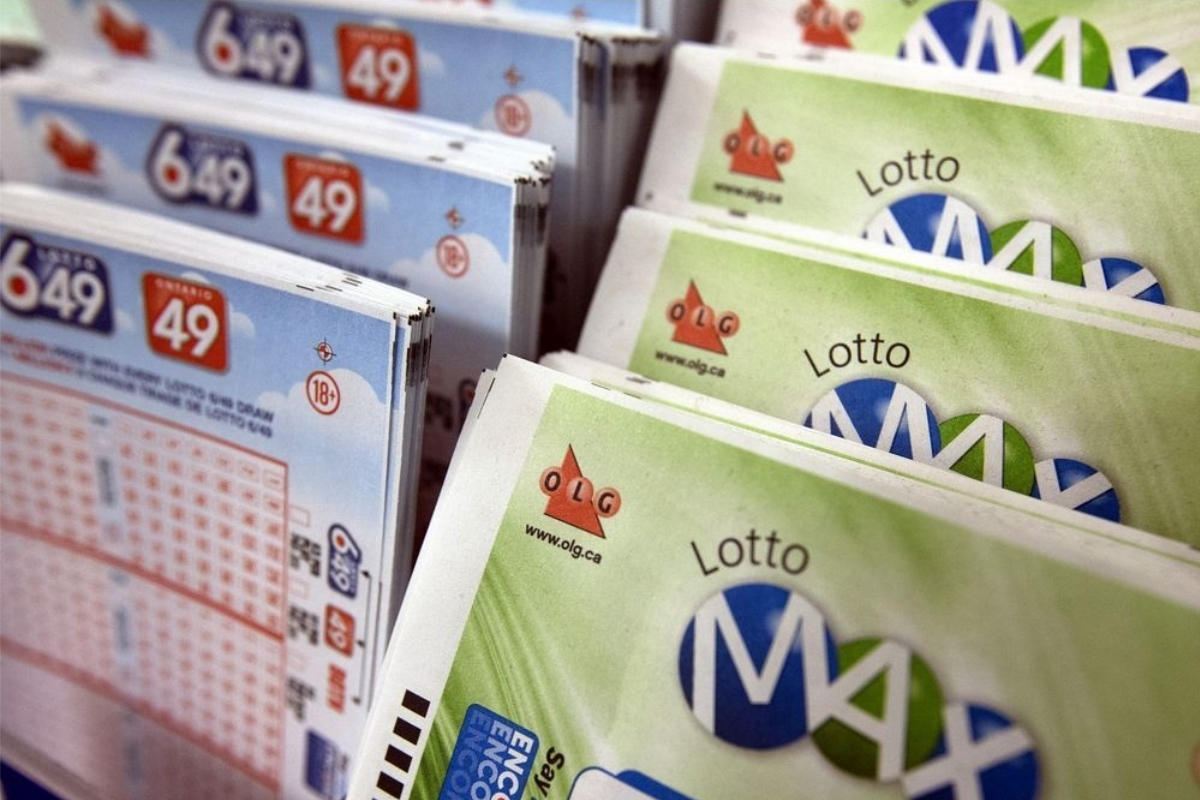 Reading Time:
1
minute
A new chapter in Canadian lottery history is about to begin, as Lotto Max players now have two opportunities each week to enjoy their favourite lottery game and jackpots will be able to grow bigger than ever before.
Starting this week, Canadians can play the nation's biggest lottery game twice each week. Thanks to a brand-new Tuesday draw added to the Friday draw, Lotto Max players will see jackpots grow more quickly than ever. What's more, the main Lotto Max jackpot can now grow as large as $70 million – a jackpot offering not yet seen in Canada.
There is no change to the cost of a Lotto Max ticket, which remains $5 for three selections of seven numbers.
The main jackpot for the Tuesday, May 14 Lotto Max draw is estimated at $17 million.
Lotto Max was introduced in 2009 with a maximum jackpot of $50 million. In 2015, the maximum jackpot was increased to $60 million. Since its launch, Lotto Max players across Canada have won over $11 billion, including 116 jackpot wins and 1,021 Maxmillions prizes.
Quick facts:
The main Lotto Max jackpot can now grow as high as

$70 million

Two draws a week: Tuesdays and Fridays
No change to the cost of play:

$5

for three selections of seven numbers

$1 million

Maxmillions prizes are still offered when the main jackpot reaches and exceeds

$50 million

Two brand-new prize categories

Match 5/7+bonus
Match 4/7+bonus

Numbers now selected from 1 to 50
The odds of winning the main jackpot are 1 in 33,294,800 per

$5

play
The overall odds to win a prize are 1 in 7 per

$5

play
The Lotto Max changes were announced in

November 2018
Source: Lotto Max
Pollard Banknote Limited becomes WLA Platinum Contributor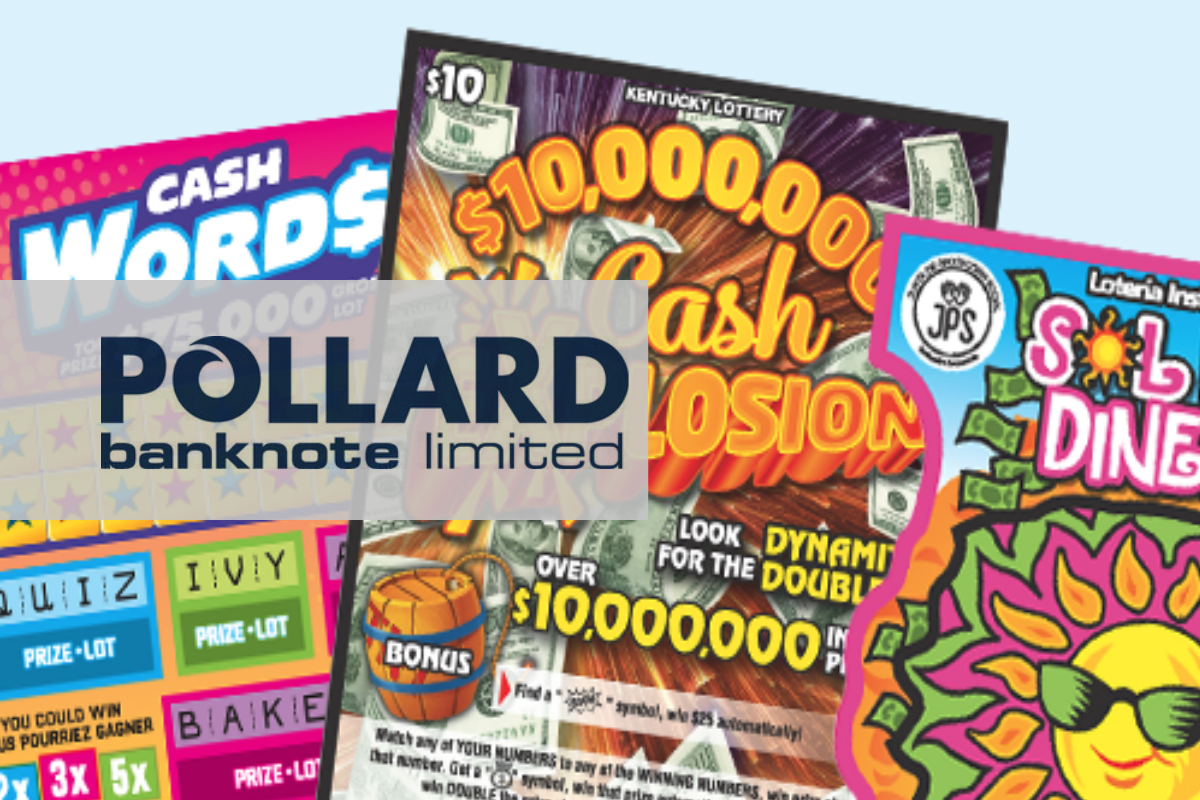 Reading Time:
2
minutes
Pollard Banknote Limited is pleased to announce that it has elevated its World Lottery Association contributor status from Gold to Platinum, an important step in the company's evolution in continuing to realize its position as one of the lottery world's pre-eminent business partners.
Pollard Banknote has been a World Lottery Association (WLA) associate member since the organization was founded in 1999, and has participated in the WLA's contributor program since 2002. Over the past two decades, Pollard Banknote has become a leading advocate for the world lottery community, providing speakers for the many WLA educational events, and actively participating in the World Lottery Summit's business program and trade show.
"Pollard Banknote is proud to now be a Platinum Contributor to an organization that provides a wealth of support and resources to the lottery industry," said Doug Pollard, Co-Chief Executive Officer, Pollard Banknote. "Our work with the WLA has definitely helped make our lottery partners around the world more successful."
For more than 30 years, Pollard Banknote has helped lotteries to maximize player engagement, sales and, ultimately, generate proceeds to support good causes. Working in partnership with more than 60 lotteries worldwide, Pollard Banknote creates and markets high quality instant games while providing strategic marketing and management services for both traditional instant games and the emerging interactive space.
Pollard Banknote also provides services and solutions focused on helping lotteries heighten retail execution success. A proven innovator, Pollard Banknote has established industry-leading expertise with in-store strategies and retail effectiveness. The company's interactive offerings range from web-based and mobile digital solutions that bridge brick-and-mortar products to full iLottery services.
"We welcome Pollard Banknote as a WLA Platinum Contributor," said WLA President, Rebecca Hargrove. "Their continued support of the WLA's mission, values, and vision, distinguishes them as a trusted partner to the global lottery sector. We look forward to serving Pollard Banknote as a WLA Platinum Contributor in the years to come."
About Pollard Banknote:
Pollard Banknote is a leading lottery partner to more than 60 lotteries worldwide, providing high quality instant ticket products, licensed games, Schafer Systems retail merchandising solutions, and a full suite of digital offerings, ranging from game apps to comprehensive player engagement and iLottery solutions, including strategic marketing and management services. The company is a proven innovator and has decades of experience helping lotteries to maximize player engagement, sales, and proceeds for good causes. Pollard Banknote also provides pull-tab tickets, bingo paper, and its Diamond Game and Oasis-branded electronic ticket machines to charitable and other gaming markets in North America. Established in 1907, Pollard Banknote is owned approximately 67.5% by the Pollard family and 32.5% by public shareholders, and is publicly traded on the TSX (PBL). For more information, please visit our website at www.pollardbanknote.com.
Source: Pollard Banknote Limited