ULTRA.IO ANNOUNCES BLOCKCHAIN BLOCK PRODUCERS BITFINEX, EOS Rio and EOS New York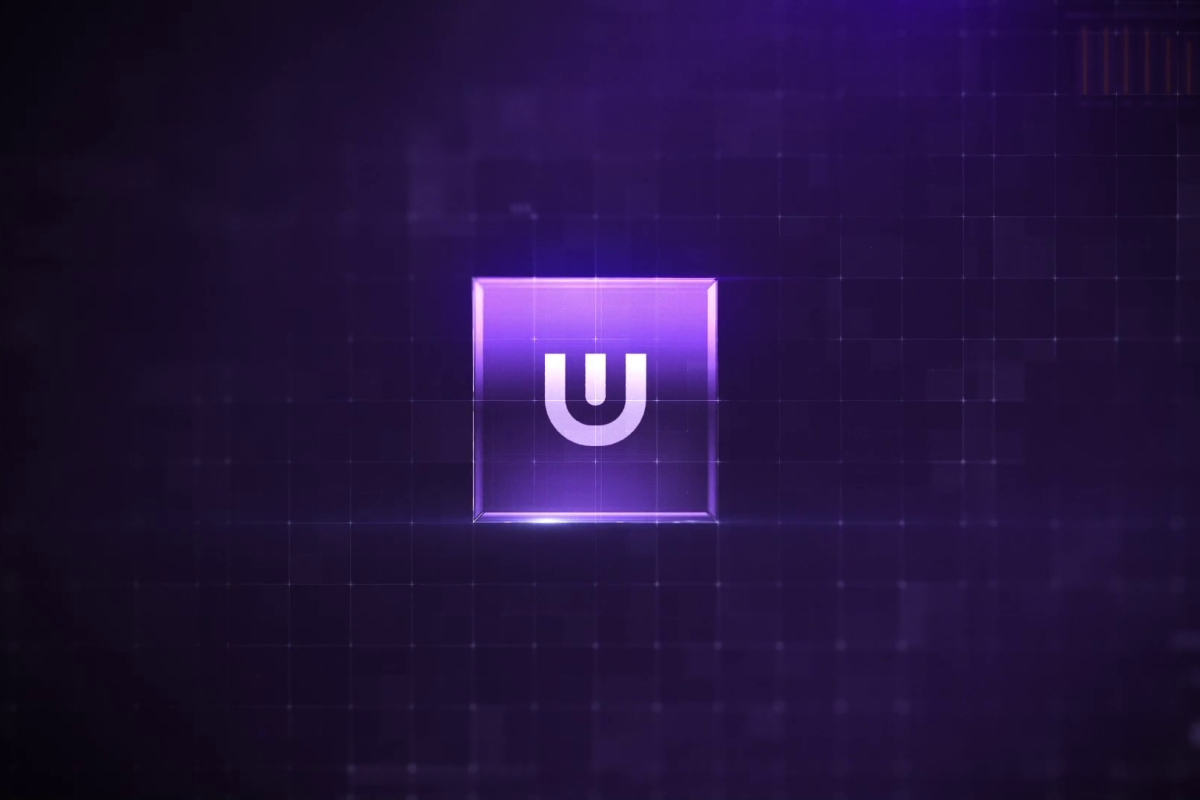 Reading Time:
3
minutes
Gaming distribution platform strategically partners with industry vets in the advancement towards Mainnet release
Ultra.io, blockchain-based PC Games distribution platform announced today a partnership with Bitfinex, EOS Rio, and EOS New York, as they advance the development of its blockchain towards Mainnet. The Ultra blockchain will be essential to providing new features, fairness, and transparency to the games industry, including programmable and instant money, the ability to trade games, and the availability of in-game assets with NFTs.
"When considering how best to launch and support Ultra Mainnet, we sought out a mix of trusted technical partners from within the EOSIO community and established corporate partners from the technology and video-games industries to work with us as block producers," said Michal Dunn CTO of Ultra. "Our initial technical block producers have worked with us on our chain design, development, and performance. We value their trust, expertise and ongoing support."
Ultra, tightly coupled with a dedication to an improved gaming system and the commitment to create an ecosystem on the blockchain, chose its partners with a precise goal towards the construction of an advanced PC games distribution platform. Bitfinex, one of the Top21 EOS BPs, provides technical knowledge, reputation and networks key to the success of Ultra. EOS Rio is recognized in the EOS community as one of the top technical teams and EOS New York has a strong technical and governance-related reputation within the EOS ecosystem setting a pristine bar for the participation of this new blockchain.
"This partnership demonstrates our commitment to providing long-term support for Ultra," said Paolo Ardoino, CTO of Bifinex. "We are proud to share our technical expertise to help secure and optimize this EOSIO chain. The mix of Corporate and Technical BPs is convincing, Ultra is not only building a competitive games distribution platform, but also a very unique kind of blockchain with a lot of potential for mainstream adoption."
At Ultra, the belief that the blockchain revolution will change the way games are conceived, distributed, and played, is a staple in the companies ethos. For this reason, EOSIO was the chain of choice for the development of the Ultra blockchain. Built into the blockchain will be features such as programmable money, microtransactions (feeless on Ultra), and non-fungible tokens (NFTs) for gamers. Additionally, in-game assets will enable new types of interactions between actors that were impossible before blockchain technology.
"We have been working closely with Ultra on adapting EOSIO for its need and designing network operational standards for almost one year, and are very excited by their vision," said Thiago Canellas Head of Strategy at EOS Rio. "We are proud to be part of this endeavor to create a fair ecosystem for game distribution. The team was able to draw from our experience on EOS Main Net and other chains to create an innovative, scalable and robust implementation of EOSIO."
"EOS New York was formed around the idea that blockchain, specifically EOSIO, could better position value creators into the center of the value equation. Ultra is a manifestation of this ethos," said Kevin Rose Co-Founder of EOS New York. "Ultra seeks to realign incentives of the entire video gaming industry and allow for more efficient value exchange between the developer and the gamer, emerging as a more rich and equitable ecosystem on the other side. We are happy and proud to be a part of this journey."
In addition to aiding in the optimization of the Ultra blockchain and maintenance of a secure location, all technical block producers will assist in providing technical expertise to facilitate Corporate BPs onboarding. Corporate BPs will be announced during Q4 and includes trusted games industry veterans.
Blockchain Offers Cloudbet Players the Fairest Odds in Soccer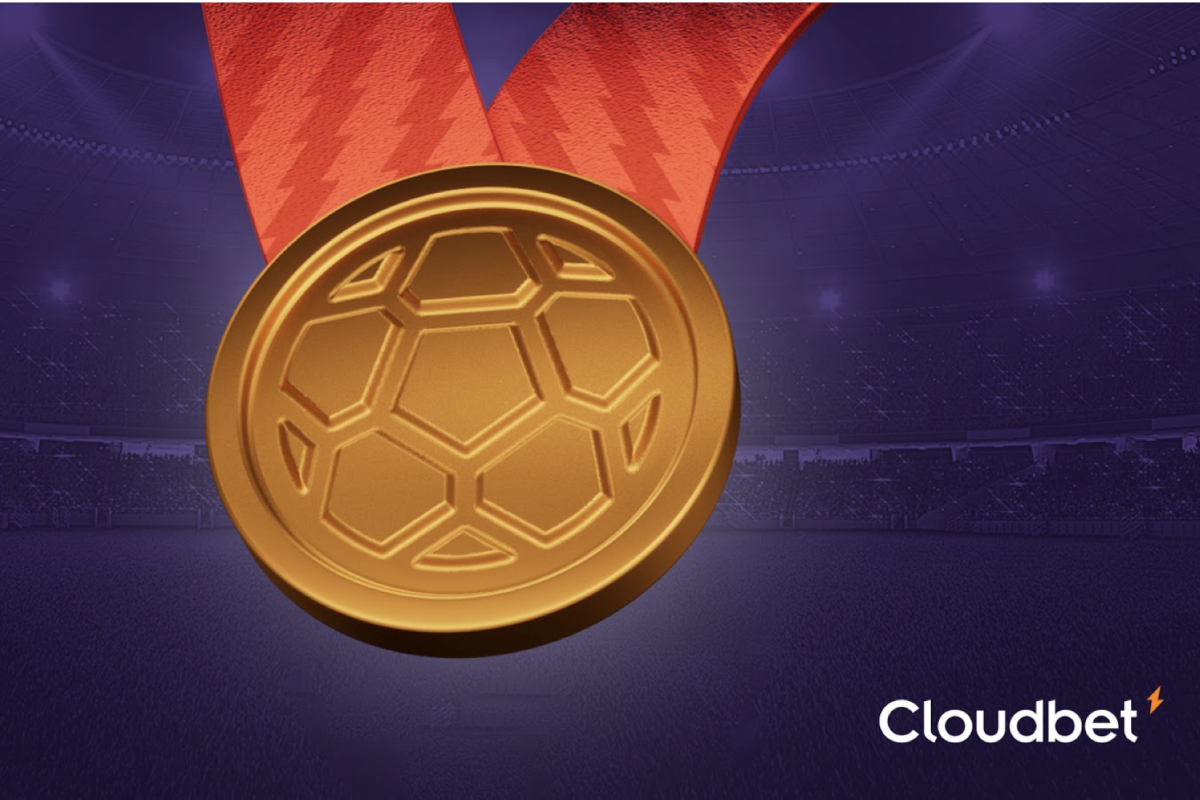 Reading Time:
2
minutes
Crypto advantage allows sportsbook to offer commission-free bets
Adds to other benefits blockchain technology provides to players
One crypto sportsbook is using the English Premier League's return to demonstrate how blockchain technology helps it to offer customers fairer prices to maximise their winnings.
Cloudbet, the pioneering bitcoin operator, recently announced that for each remaining game in the EPL season, it would charge no commission on pre-match bets for 1000 players, allowing them to access the best odds — and therefore the highest returns — on the market.
The "zero-margin" campaign grabbed the attention of some seasoned industry observers, who questioned the sustainability of essentially giving up pre-match profit for the 92 remaining games in the season. It also draws attention to how Cloudbet leveraged its crypto background to offer players the fairest prices on the street, contrasting against a backdrop of improbable odds and gimmicks used by some operators that have dented the industry's credibility.
The answer for Cloudbet lies in the blockchain technology that underpins its operations, and has helped it generate substantial savings from avoiding costs faced by fiat operators. Cloudbet passes on these savings to players by extending generous bonuses or, in the EPL case, removing the margin it charges on sports events.
Leading up to the Arsenal-Manchester City clash on June 17, Cloudbet had odds of 8.77 for a Gunners victory and 1.39 for a City win, compared to the average of 8.36 and 1.36, respectively, of five sportsbooks compiled by Bitedge.com. Cloudbet priced a draw at 5.88, compared with the book average of 5.74.
The EPL campaign is an extension of the operator's long-standing "best odds" campaigns that feature margins as low as 2% on sports including soccer, basketball, American football and mixed martial arts.
"Ultimately, we're aiming to make sports more engaging for our players and what better way to supercharge the experience than by offering the best prices that are mathematically possible," a Cloudbet spokesman said. "The primary reason that we can do that is because of blockchain."
The capacity to provide fairer pricing is yet another expression of the empowering and democratising characteristics of blockchain for the gaming industry. It's another clear benefit the technology offers players, on top of the more widely touted faster transaction times, secure fund storage and privacy protection.
Founded in 2013, Cloudbet has been making waves since relaunching itself in late April. While it has built a legacy as a trusted bitcoin operator, the firm has taken a bold step toward making the new Cloudbet.com more accessible to mainstream players with the addition of USDT betting, along with easy credit-card coin purchases. Cloudbet also accepts ethereum and bitcoin cash.
Besides soccer, the new Cloudbet.com offers odds on a multitude of sports and esports markets, while the Cloudbet casino has hundreds of slots and a live-dealer experience with all classic table games.
FDJ Launches Go Mojo Platform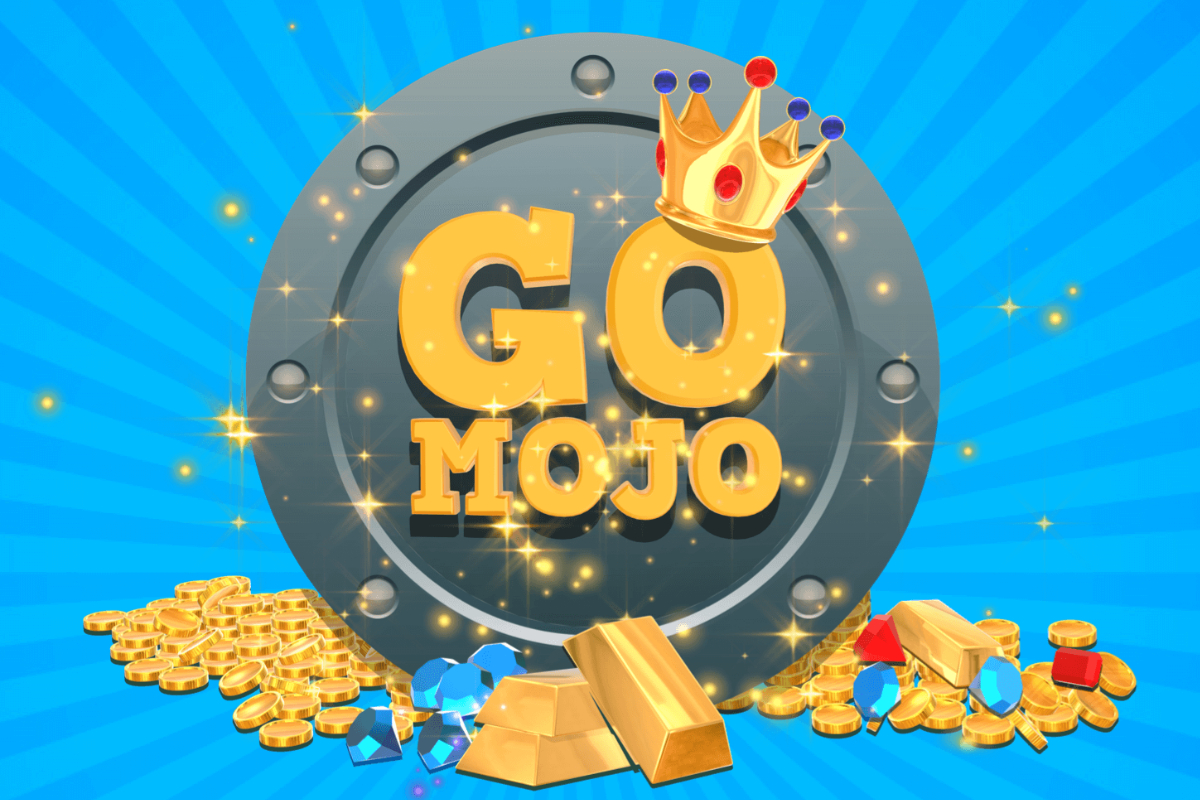 Reading Time:
< 1
minute
French gaming operator La Française des Jeux (FDJ) has launched Go Mojo, a free-play digital gaming platform.
Go Mojo is developed in collaboration with new media and marketing tech specialist Redpill. The platform uses blockchain technology and allows punters to win prizes of up to €100,000.
Blockchain technology ensures the integrity and security of the games. Upon signup, players are given 30 credits and can earn more money by watching adverts or via referral bonuses for new sign-ups.
The platform currently provides a wide range of games, based on various themes, 7 of which can be played to accumulate credits. There are additionally t3 – Go Mojo, Go 100 and Go Lucky – where players can bet credits to win real-money prizes.
Go Mojo provides weekly draws with a top prize of €100,000 on Wednesdays and Sundays. Go 100 holds draws every two minutes, awarding prizes of up to €100. Go Lucky uses a raffle format with a weekly draw including a €500 prize every Monday. Punters can then withdraw earnings of €20 or more after verifying their IDs to ensure they are of legal age.
Sinan Guler Becomes Turkish Basketball Ambassador of Socios.com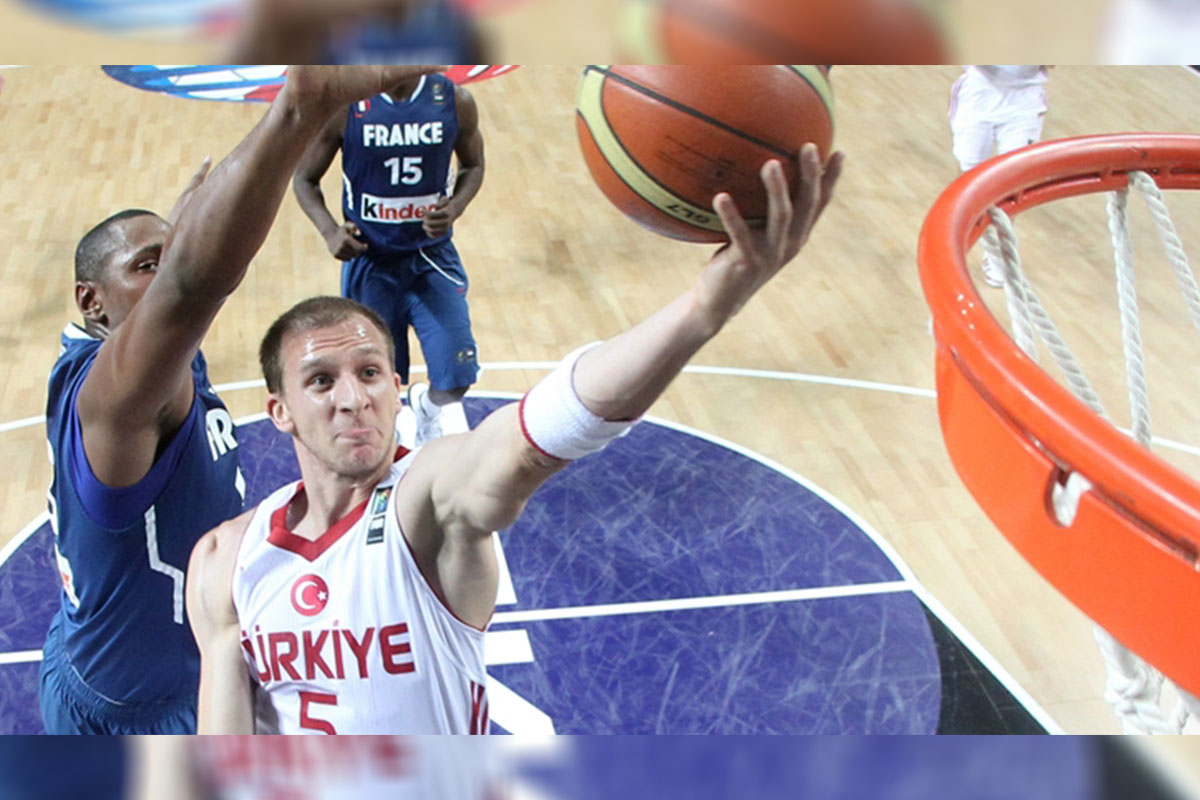 Reading Time:
< 1
minute
Basketball legend Sinan Güler has become the official Turkish Basketball Ambassador of fan voting and rewards platform Socios.com.
Currently representing Darüşşafaka, Güler has played for some of the biggest teams in Turkish basketball, including Galatasaray, Anadolu Efes, Beşiktaş and Fenerbahçe. Güler will use his influence, standing and connections to raise the profile of Socios.com within the sport in Turkey.
Due to the popularity of Socios.com among fans of their football team, Galatasaray SK recently added their Basketball and esports teams to the platform. Socios.com enables fans to influence their favourite clubs through digital assets known as Fan Tokens. Fans can use their Tokens to vote in club-specific polls. Fan Token holders will also be in with a chance of winning innovative rewards.
"It's a pleasure for me to represent an innovative company such as Socios.com in the Turkish basketball industry. Socios.com, with their new asset class innovation are opening a new income stream for the clubs and also allowing the fans to have a voice in return, so it is a perfect win-win situation. On Monday, Barcelona generated 1.3m dollars from BAR fan token sales within 2 hours. This shows significant value to all of us," Sinan Güler said.
"Sinan Güler will play a key role in educating the fans and basketball club officials about Socios.com and Fan Tokens. We are happy to be able to work with him on our journey," Alexandre Dreyfus, CEO of Socios.com, said.