Esports Has a New State-Of-The-Art Broadcast Home…The Esportz Network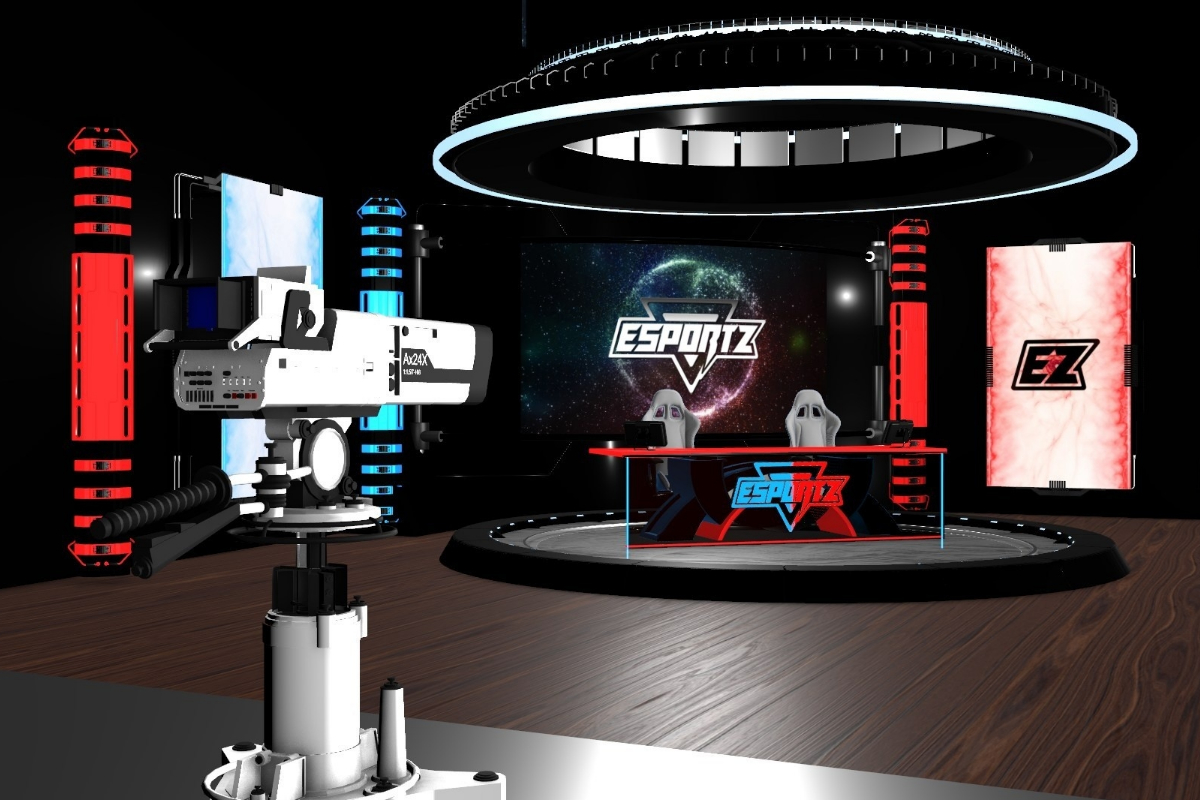 Reading Time:
3
minutes
Esportz Entertainment Corp., the Largest Esports News Network, to Open New Southern California Esports Broadcast Center
The company's planned state-of-the-art Orange County studio will deliver high-quality professional productions while offering flexibility and support to other key elements of its esports business including media training and apparel/merchandise design
Seeking to further position itself as a leader in the rapidly growing global esports industry, Irvine esports organization Esportz Entertainment Corp. is slated to construct a state-of-the-art broadcast studio to expand their base of operations.
The new broadcast center will be built in Orange County, California, the epicenter of Gaming, with completion targeting the end of the first quarter of 2020. There are over 400 companies within a 60-mile radius of the planned studio in Southern California that are involved in gaming culture, including Blizzard, Razer, and Twitch that all have offices with a few miles of the proposed location.
Mark Thimmig, Esportz Entertainment Corp. chairman and CEO, stated, "The objective is to create a global broadcast studio that delivers high-quality professional productions, offers great flexibility and supports additional elements of our esports business including media training and apparel/merchandise design."
Backed by more than 50 experienced, independent esports reporters, expected to grow to 100 around the world by the end of the year, along with as many as 200 photo and video freelance professionals, Esportz Network, is currently the largest esports news network. The company plans to produce live and pre-recorded content, streamed through the most popular esports online channels daily, including YouTube, Twitch, Mixer and others. The range of programming, featuring an impressive lineup of on-air talent, will include global esports event coverage, industry insiders' top stories, talk shows with interviews of gamers, teams, creators, investors, industry executives, and reality shows.
Reuters recently announced a strategic partnership with Esportz Network to offer the latest in-depth gamer-centric text, audio, and video packages, reinforcing Reuters' position as the leading source of esports content for media customers and enhancing both companies' global esports reach.
Through Reuters Connect, over 3,000 Reuters News Agency customers now have access to Esportz Network's professional coverage aimed at helping the most dedicated esports fans and competitors gain in-depth analysis on every angle of professional gameplay, as well as regular in-studio audio and video updates and interviews covering esports game development, tournaments, scores, and industry drama.
Esportz Entertainment Corp. through its EsportzNetwork.com, features real-time analytics for several of the hottest esports titles such as League of Legends, Dota 2, Counter-Strike: Global Offensive, Super Smash Bros., and many more along with the latest industry news. Because esports is 24/7/365, there is a rapidly growing fan base and always exciting news to cover.
There were approximately 380 million esports viewers in 2018, and that's expected to surge to roughly 557 million viewers by 2021, according to a recent report from Newzoo.
Thimming added, "We will be utilizing the latest virtual set technology to give us the flexibility to rapidly change production sets to reflect individual subjects and games we're reporting on and bring more live-action information into our programming."
Esportz Network also provides media training for gamers, teams, and brands investing heavily in esports.
Thimmig stressed the focus of Esportz Network's media training program is teaching the next generation of esports professionals how to communicate and build a brand, enabling them to communicate more effectively through media opportunities and become more valuable to sponsors.
According to Thimmig, Esportz Entertainment Corp is currently evaluating available 7,000 to 12,000 Sq. Ft. Warehouse/Office properties in Orange County and has not yet decided on the final site.
Please visit https://www.esportznetwork.com for more information.
ABOUT Esportz Entertainment Corp.
Headquartered in Irvine, California, Esportz Entertainment Corp. has set out to cover esports leagues, teams, athletes, along with the people and the companies behind the sport in a comprehensive manner. The company was created by esports enthusiasts who have a passion for gaming, bringing a multitude of experienced perspectives to every opportunity, finding the most compelling approach to engage esports fans.
SOURCE Esportz Network
Competitive gaming platform nicecactus.gg closes EUR 5 million Series A round and launches a grassroots esports sponsorship fund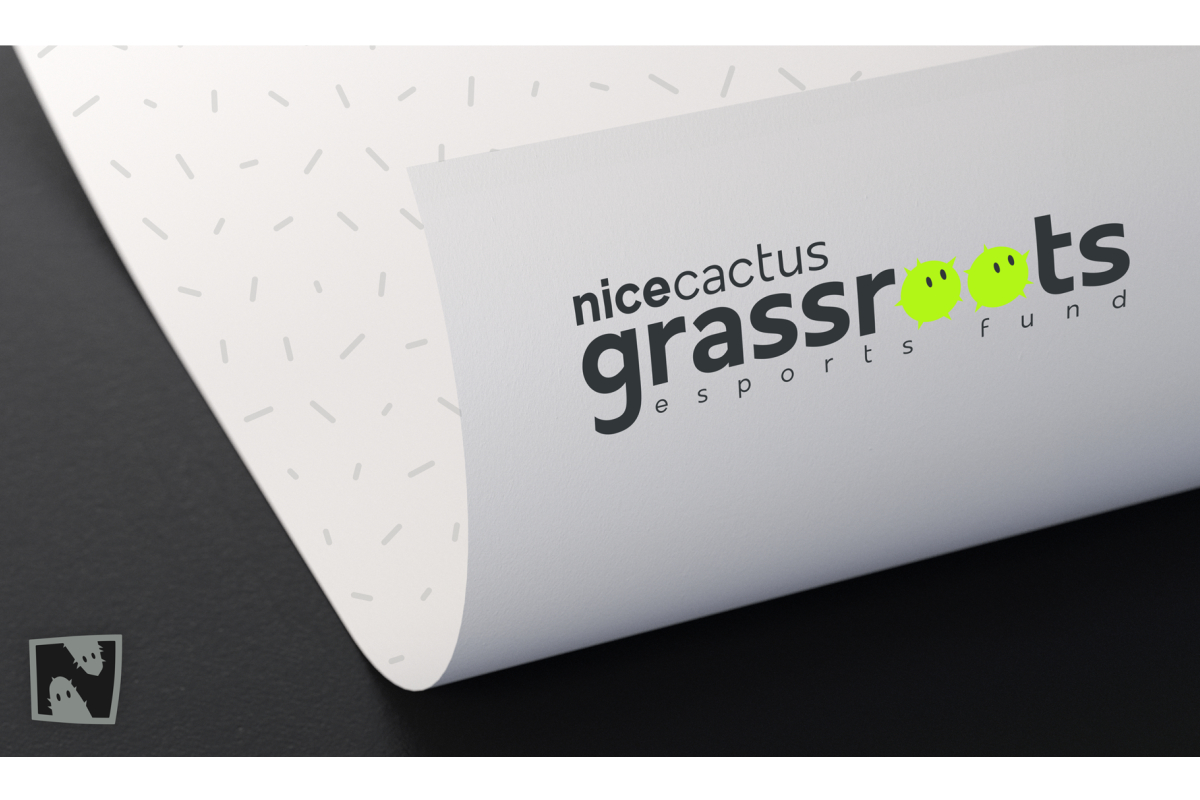 Reading Time:
2
minutes
First-of-its-kind grassroots esports sponsorship fund will allocate EUR 1 million (USD 1.1 million) to amateur and semi-professional esports athletes to support their professional development
Today, nicecactus.gg (previously Esport-Management.com), a competitive gaming platform dedicated to finding and raising the next generation of esports athletes, announced the closing of its EUR 5 million (USD 5.5 million) Series A round and the launch of a new product, the Nicecactus Grassroots Esports Fund, to pursue its next chapter of growth. The round was raised by a group of private investors and will be put towards building and refining the nicecactus.gg product offering, attracting top talent and scaling the business.
The EUR 1 million (USD 1.1 million) Nicecactus Grassroots Esports Fund ("the Fund") will help amateur and semi-pro players and teams take the next step into professional gaming. Following a period of training on the nicecactus.gg platform, the Fund will accept applications from esports athletes for grants, which may be put towards activities like travel to and accommodation at tournaments they've qualified for, or to book bootcamps at professional training locations. Following a review of each application, grants will be awarded to those who have shown promise and consistency in tournaments and on nicecactus.gg's soon-to-be-launched training game programs.
The key program dates are:
October 22, 2019 – registrations for the Nicecactus Grassroots Esports Fund start at nicecactus.gg/en/fund

December 20, 2019 – Road to Sponsorship opens for registered participants

January 27, 2020 – Fund application process opens for eligible athletes

February 27, 2020 – first grants are issued
"We deeply believe that if esports wants to enter the next stage of growth, it must be catered to and fostered at the grassroots level. By starting the Nicecactus Grassroots Esports Fund and raising additional capital to help unleash the full potential of every esports athlete, we further solidify our commitment to finding and raising the next generation of esports athletes," said Alexandre Amoukteh, Co-Founder of nicecactus.gg. "Our new name, nicecactus, reflects our love for Nice, France — the bright, beautiful and sharp birthplace of our company. We want to create a place where everyone can forge their own path to pro by improving their skills and connecting amateur players with the pro world. Armed with our new name, funding and a new product, we're one step closer to achieving that dream."
"Our promise to the grassroots community is that nicecactus.gg helps players realize their true potential within competitive gaming. We do this by offering regular cash prize tournaments, providing access to pro esports guides and – in the near future – offering unique training games for our players to train and assess their progress," said Nic van 't Schip, Marketing Director at nicecactus.gg. "We are proud to provide a platform for everyone to level up their game. And now, with our Nicecactus Grassroots Esports Fund, we're excited to provide a new service to help the best-of-the-best reach the next rank in their esports careers."
For more information please visit https://nicecactus.gg
International Counter-Strike: Global Offensive esports tournament EPICENTER will be held in Moscow on December 17-22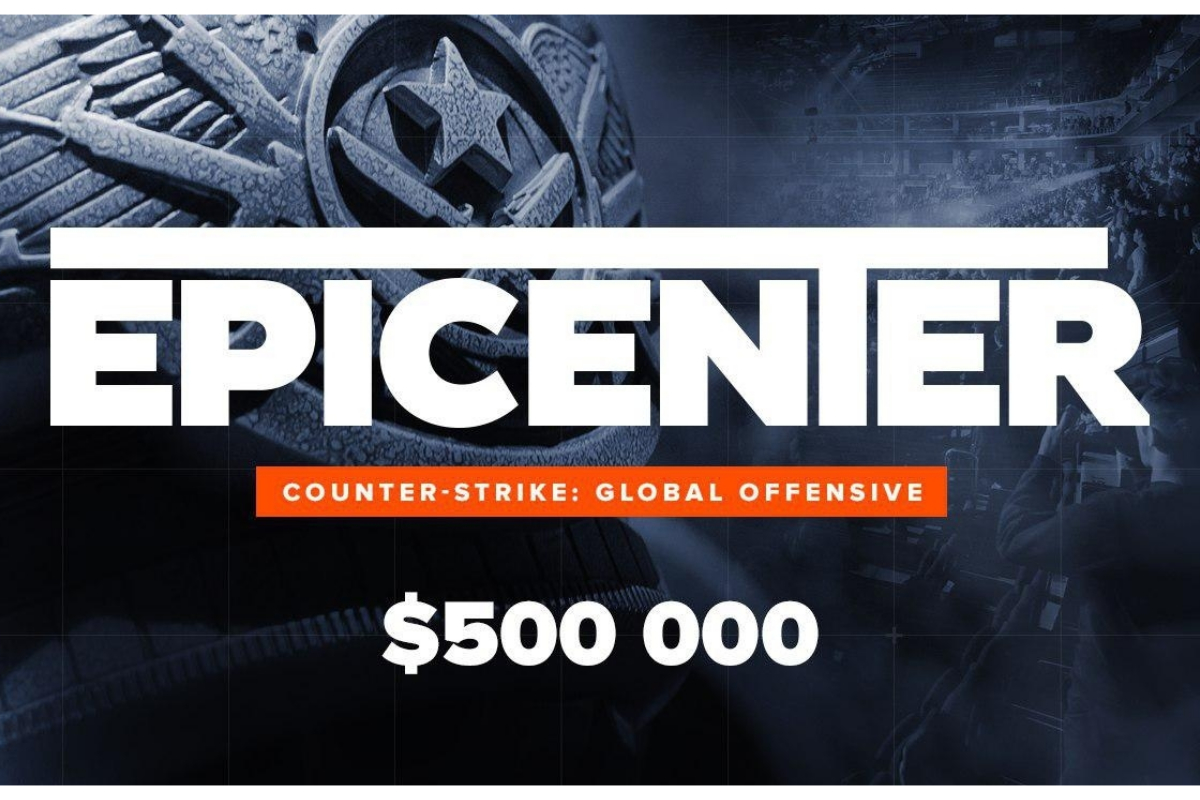 Reading Time:
1
minute
The main Russian Counter-Strike: Global Offensive esports tournament will take place in Moscow once again with total prize fund of $500,000. Group stage is planned for December 17-19 with grand finals scheduled for December 21-22 in "Crocus Expo" event hall.
The tournament will include 8 teams competing against each other with 5 of them being invited directly into the group stage. The other 3 EPICENTER participants will be determined in regional qualifiers in Europe, China and the CIS.
The first invited team is Na'Vi — legendary club from the CIS that has claimed many trophies and has long been favorited by the esports fans. The second team receiving direct invitation is Evil Geniuses who recently signed NRG roster after successfully scoring the third place at the recent September Major and feeling confident throughout the season. The third invited team is another famous club from the CIS — AVANGAR from Kazakhstan, deservedly beloved by community for regular demonstrations of their high skill including recent performance during the Majo's finals. One more team getting direct invitation is Team Vitality from France featuring MVP of the recent DreamHack Masters Malmö 2019 tournament — sniper Mathieu "ZywOo" Herbaut. The fifth team also receiving direct invitation will be announced later.
Open regional qualifiers will be held in Europe on October 28-29 and in the CIS on November 21-22. Closed qualifiers are scheduled in Europe on October 30-31 and in the CIS on November 23-24. Information regarding Chinese qualifiers will be posted later.
Tickets are already on sale on the official tournament website. There are three categories available with prices starting at 900 rubles: Global Elite, Global Nova, and Legendary Eagle.
Global Fortnite Tournaments From Super League Gaming And ggCircuit Offer $130,000 In Prizing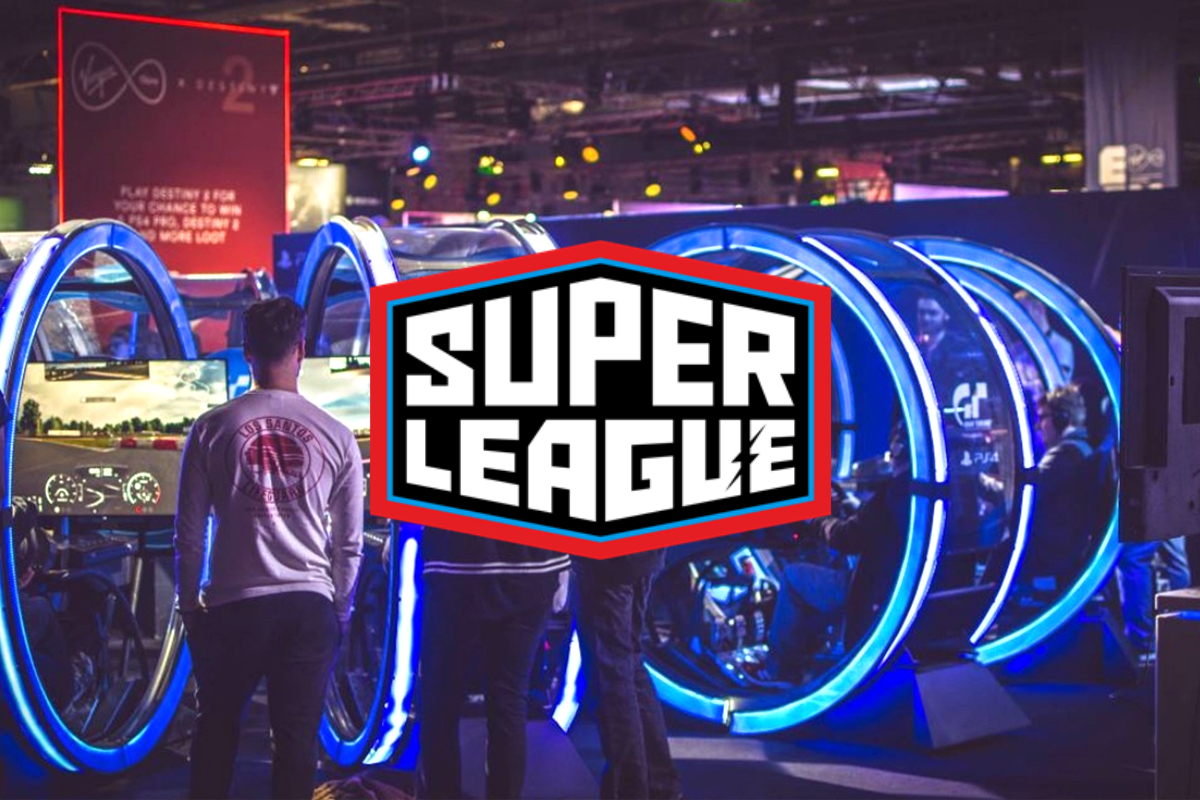 Reading Time:
3
minutes
$130,000 in Prizing Available Starting with a Worldwide Weekend Fortnite Tournament on October 25 Followed by Eight Weeks of "Manic Mondays" Beginning October 28 at Participating Gaming Centers
Super League Gaming , a leader in bringing live and digital esports entertainment and experiences directly to everyday gamers around the world, and ggCircuit, a leading cloud-based software solutions company for gaming centers, today announced a global schedule of Fortnite Squads and Solo tournaments featuring Fortnite Chapter 2.
Through this first program stemming from their expanded partnership, the organizations will offer the largest activations in Super League history, with a total of $130,000 in prizing. A squads "Weekend Showdown" will begin on October 25, with $50,000 in prizing available to players in five key regions: Asia, Europe, the Middle East, North America East, and North America West.  Then, starting on October 28, the companies will be running weekly Fortnite solo tournaments called Manic Mondays, also across the five key regions, with $10,000 of prizing being available each week.
The Fortnite offering with ggCircuit marks Super League's first in which mainstream competitive players will be participating from around the world at their local gaming centers on official Fortnite servers located in each key region. Prizing will be distributed evenly across the regions.
"Super League's vision has been rooted in the idea that competing in your favorite esport is more fun when you're together with other gamers," said Matt Edelman, chief commercial officer, Super League Gaming. "This first-of-its-kind program marks the beginning of taking that mission worldwide and is just the start of our commitment to help build and support local gaming center communities from New York to Berlin to Dubai and beyond."
"To be able to offer global competitions of this nature through our center management software platform ggLeap is a dream come true," said Zack Johnson, founder and CEO of ggCircuit. "The vision of the company when we started years ago was to build an industry leading solution for centers around the world, and it is now powerful enough to hold events on a scale unlike any other platform.  With five regions now supported, we can focus our sights on adding others over the next year that will continue to make this one of the only software solutions capable of supporting truly worldwide, mass-participation, multi-location tournaments."
Super League Gaming and ggCircuit formed a partnership in April 2019 to bring Super League esports events and leagues to gaming centers across the world through ggCircuit's network of gaming centers. In the five ensuing months, Super League's user base and number of markets more than doubled. Based on the growth of the programs and the overwhelming positive response from gaming center operators, the companies deepened their strategic partnership with a focus on more programming, more player benefits, and an all-new monthly subscription offering called Super League Prime, which will launch later in 2019.
Super League Prime will give players exclusive access to select events, special gamer-centric rewards and giveaways, and valuable perks that can be used at their local gaming center—all designed to make gaming together in-person the best experience possible.
About ggCircuit:
ggCircuit officially started out as a grassroots movement in 2008 by a group of passionate LAN Center owners/managers that wanted to provide better management software for cybercafes, universities and LAN centers worldwide.  Drawing on their collective experience as center owners since 2004, they developed a state-of-the-art software management system, ggLeap, that was not only easy and flexible for centers to use, but also delivered end-user features that kept gamers engaged, offering more benefits than they would get by playing at home. Since ggCircuit's humble beginnings the company has evolved into a fully-fledged esports services company providing not only center management software solutions, but also rolling out a global competition and rewards system, managed esports events and tournaments and center consulting support services. As the esports scene continues to grow, ggCircuit is expanding and is positioned to iterate, improve and add services and solutions for centers, business partners and gamers across the globe. For more information, please visit: https://corporate.ggcircuit.com/.
About Super League Gaming:
Super League Gaming, Inc. (Nasdaq CM: SLGG) is a global leader in the mission to bring live and digital esports entertainment and experiences directly to the more than 2 billion everyday gamers around the world. The company operates premium city-vs-city amateur esports leagues, produces thousands of live competitive and social gaming events around the country, and publishes multiple forms of content celebrating the love of play on its websites and all major platforms including YouTube, Twitch and Instagram. Super League's vibrant audience of players and viewers spans age groups, skill levels and game titles, including an avid community of Minecraft players on Minehut, highly engaged viewers across one of the largest social video networks in gaming through Framerate, and local communities that have developed through partnerships with high-profile venue owners such as Topgolf, Cinemark Theatres and numerous independent fast-casual restaurants. Super League also is becoming the primary consumer-facing brand on PCs in more than 600 gaming centers around the world through a partnership with ggCircuit, giving the company a daily global footprint on a true grassroots level. With firm conviction that gaming together is more fun than gaming alone, Super League provides players with a global competitive framework and engaging content designed to foster the long-term growth of esports.