Esports Has a New State-Of-The-Art Broadcast Home…The Esportz Network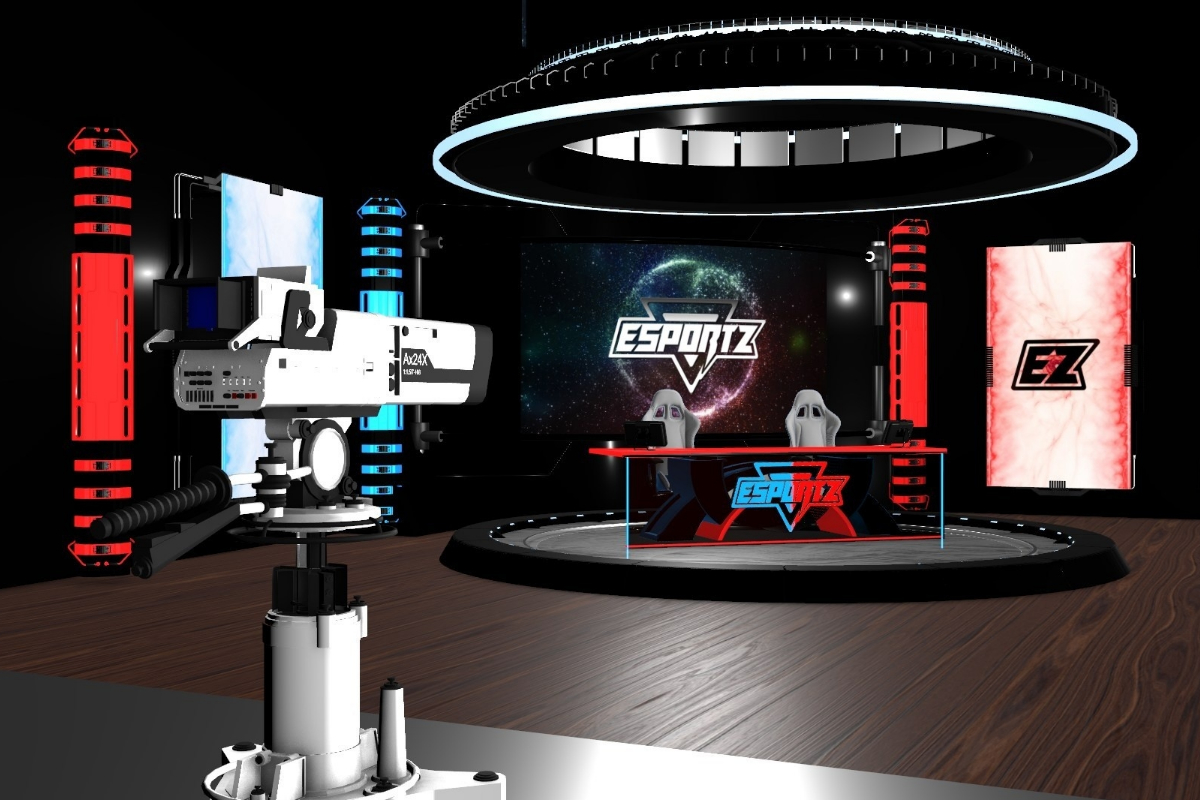 Reading Time:
3
minutes
Esportz Entertainment Corp., the Largest Esports News Network, to Open New Southern California Esports Broadcast Center
The company's planned state-of-the-art Orange County studio will deliver high-quality professional productions while offering flexibility and support to other key elements of its esports business including media training and apparel/merchandise design
Seeking to further position itself as a leader in the rapidly growing global esports industry, Irvine esports organization Esportz Entertainment Corp. is slated to construct a state-of-the-art broadcast studio to expand their base of operations.
The new broadcast center will be built in Orange County, California, the epicenter of Gaming, with completion targeting the end of the first quarter of 2020. There are over 400 companies within a 60-mile radius of the planned studio in Southern California that are involved in gaming culture, including Blizzard, Razer, and Twitch that all have offices with a few miles of the proposed location.
Mark Thimmig, Esportz Entertainment Corp. chairman and CEO, stated, "The objective is to create a global broadcast studio that delivers high-quality professional productions, offers great flexibility and supports additional elements of our esports business including media training and apparel/merchandise design."
Backed by more than 50 experienced, independent esports reporters, expected to grow to 100 around the world by the end of the year, along with as many as 200 photo and video freelance professionals, Esportz Network, is currently the largest esports news network. The company plans to produce live and pre-recorded content, streamed through the most popular esports online channels daily, including YouTube, Twitch, Mixer and others. The range of programming, featuring an impressive lineup of on-air talent, will include global esports event coverage, industry insiders' top stories, talk shows with interviews of gamers, teams, creators, investors, industry executives, and reality shows.
Reuters recently announced a strategic partnership with Esportz Network to offer the latest in-depth gamer-centric text, audio, and video packages, reinforcing Reuters' position as the leading source of esports content for media customers and enhancing both companies' global esports reach.
Through Reuters Connect, over 3,000 Reuters News Agency customers now have access to Esportz Network's professional coverage aimed at helping the most dedicated esports fans and competitors gain in-depth analysis on every angle of professional gameplay, as well as regular in-studio audio and video updates and interviews covering esports game development, tournaments, scores, and industry drama.
Esportz Entertainment Corp. through its EsportzNetwork.com, features real-time analytics for several of the hottest esports titles such as League of Legends, Dota 2, Counter-Strike: Global Offensive, Super Smash Bros., and many more along with the latest industry news. Because esports is 24/7/365, there is a rapidly growing fan base and always exciting news to cover.
There were approximately 380 million esports viewers in 2018, and that's expected to surge to roughly 557 million viewers by 2021, according to a recent report from Newzoo.
Thimming added, "We will be utilizing the latest virtual set technology to give us the flexibility to rapidly change production sets to reflect individual subjects and games we're reporting on and bring more live-action information into our programming."
Esportz Network also provides media training for gamers, teams, and brands investing heavily in esports.
Thimmig stressed the focus of Esportz Network's media training program is teaching the next generation of esports professionals how to communicate and build a brand, enabling them to communicate more effectively through media opportunities and become more valuable to sponsors.
According to Thimmig, Esportz Entertainment Corp is currently evaluating available 7,000 to 12,000 Sq. Ft. Warehouse/Office properties in Orange County and has not yet decided on the final site.
Please visit https://www.esportznetwork.com for more information.
ABOUT Esportz Entertainment Corp.
Headquartered in Irvine, California, Esportz Entertainment Corp. has set out to cover esports leagues, teams, athletes, along with the people and the companies behind the sport in a comprehensive manner. The company was created by esports enthusiasts who have a passion for gaming, bringing a multitude of experienced perspectives to every opportunity, finding the most compelling approach to engage esports fans.
SOURCE Esportz Network
paysafecard becomes main partner to NEO in new esports partnership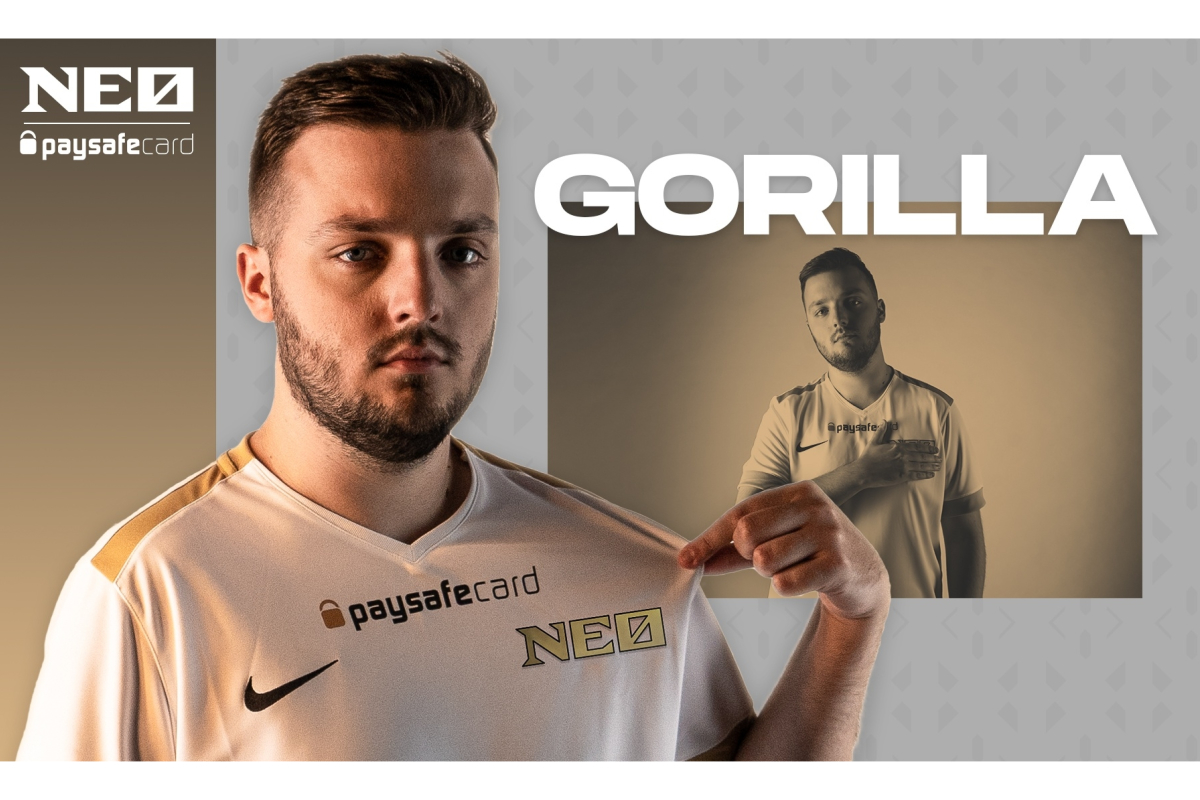 Reading Time:
2
minutes
As the 2020/2021 esports FIFA season kicks off, paysafecard and NEO are embarking on a new collaboration, with paysafecard becoming the team's main partner. The deal with NEO, the esports team featuring the former FIFA world champion "Gorilla", will see the paysafecard brand featured through an exclusive in-game integration, online and offline, as well as via joint social media, Twitch and YouTube activations. The partnership was initiated by sports marketing agency Weirather Wentzel & Partner (WWP Group).
paysafecard, a market leader in eCash payment solutions and part of the international specialised payment platform Paysafe, enables simple and secure online cash transactions and is available in over 650,000 points of sale across 50 countries. By using a 16-digit paysafecard PIN, customers do not need a bank account or credit card to pay online, keeping their confidential financial data secure and protected. paysafecard has been active in the gaming community since its creation in 2000 and is well known in esports circles and popular with gamers.
Meanwhile, after a successful premiere season with a place among the top 8 teams in the world at the FECWC 2020 (the team world championship of sports simulation FIFA) and a top 4 place in the eChampions League, NEO has set itself up for the new season in a very ambitious way, with strong newcomers. In addition to Gorilla, the team now also includes DFB eNational player "DullenMIKE," the youngest FIFA major champion of all times, who is moving from VfL Wolfsburg to NEO. The line-up is completed by the young up-and-coming talents "Lenny" and "JuliusFGU," one of Germany's most popular FIFA content creators.
ADDED VALUE FOR THE COMMUNITY THROUGH CREATIVE STORYTELLING
Konstantinos Maragkakis, paysafecard's esports spokesperson, comments: "paysafecard's connection to esports has been anchored in our DNA since our company was founded 20 years ago. Our mission is to provide gaming enthusiasts with an eCash payment solution that is as safe and easy to use as cash. Our partnership with NEO, such a young and ambitious team, is an essential part of our strategy and in this case the in-game brand placement will help us further connect with our customers and demonstrate our commitment to esports."
NEO Manager Dan Woods is looking forward to the partnership: "It is a great pleasure to finally present our main partner at the beginning of the new season. The talks with those responsible at paysafecard were very target-oriented and straightforward right from the start. The cooperation will generate much excitement, especially in the digital space. paysafecard is experienced in esports, which makes all of the discussions about content, activations and so on extremely creative. From our side, we are focused on playing a very good sports season with the new line-up and feeding our community on social media with high-quality content. I'm sure that with such a team and such a partner the new season will bring a lot of good things for us!"
Bastian Kroll, Managing Director of WWP-Germany, added: "In our opinion, paysafecard and NEO are the perfect fit. The in-game placement of a brand, which enables simplified payment transactions for in-game purchases, is really powerful. In the past two years we have promoted and expanded the topic of esports in the entire WWP-Group with experts like Ramón Reber. The COVID-19 crisis shows the opportunities this new market offers for partnerships: flexibility and crisis resistance make esports the sport of the future."
Ukraine's UPEA Unveils Five-year Strategy for Esports Development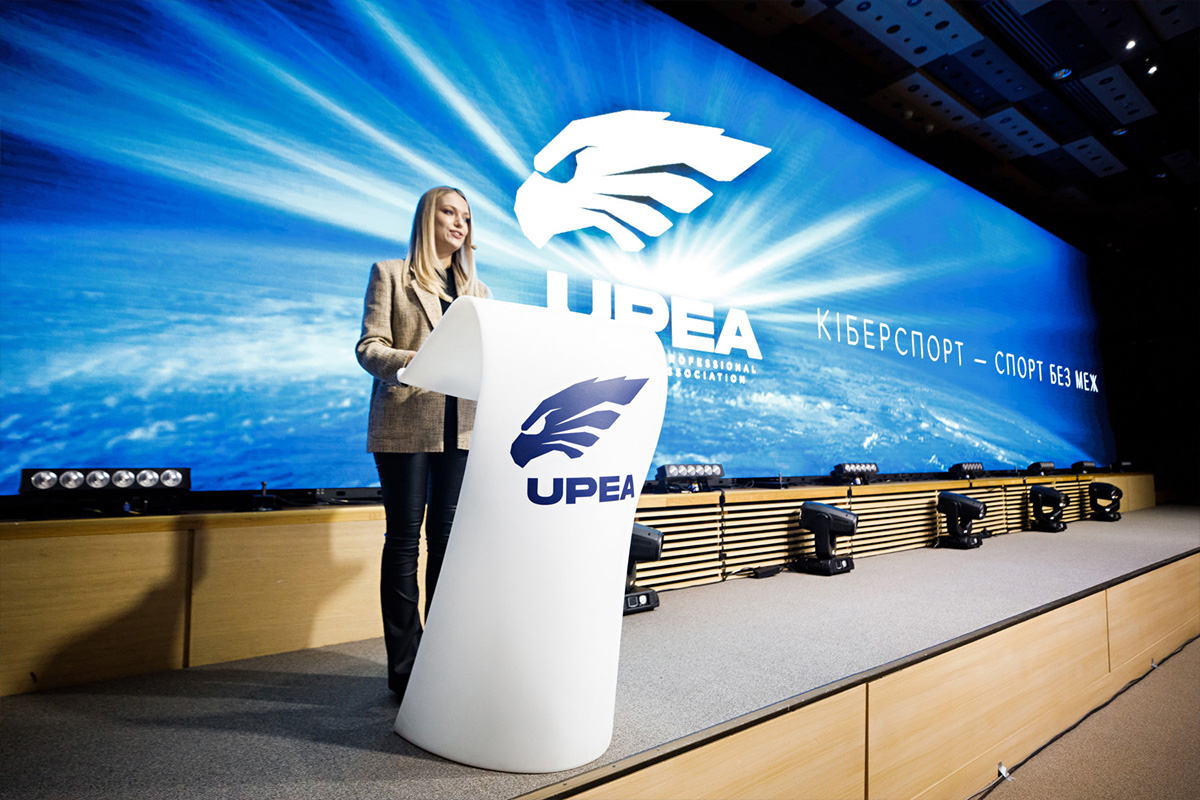 Reading Time:
< 1
minute
The Ukrainian Professional Esports Association (UPEA) has introduced its strategy of esports development in Ukraine for the next five years, as well as its structure and key objectives.
UPEA intends to raise funds, develop streaming studios, open an "esports ready" hotel, increase the number of international tournaments, attract investments, and more.
The Association plans to attract $100 million of investments, $42 million of which has already been made towards the purchase and development of the first "esports ready" hotel on the infrastructure base of the Dnipro Hotel. Another $20 million is planned to be invested into its reconstruction, according to a release.
"We want Ukraine to be among the world leaders, and today we have all chances to enter the TOP-5 countries with the most developed esports ecosystem," Oleksandr Kokhanovskyy, Board Chairman for UPEA and Founder of Natus Vincere, said.
Riot Games Announces First Official Global VALORANT Tournament – First Strike – To Crown Regional Champions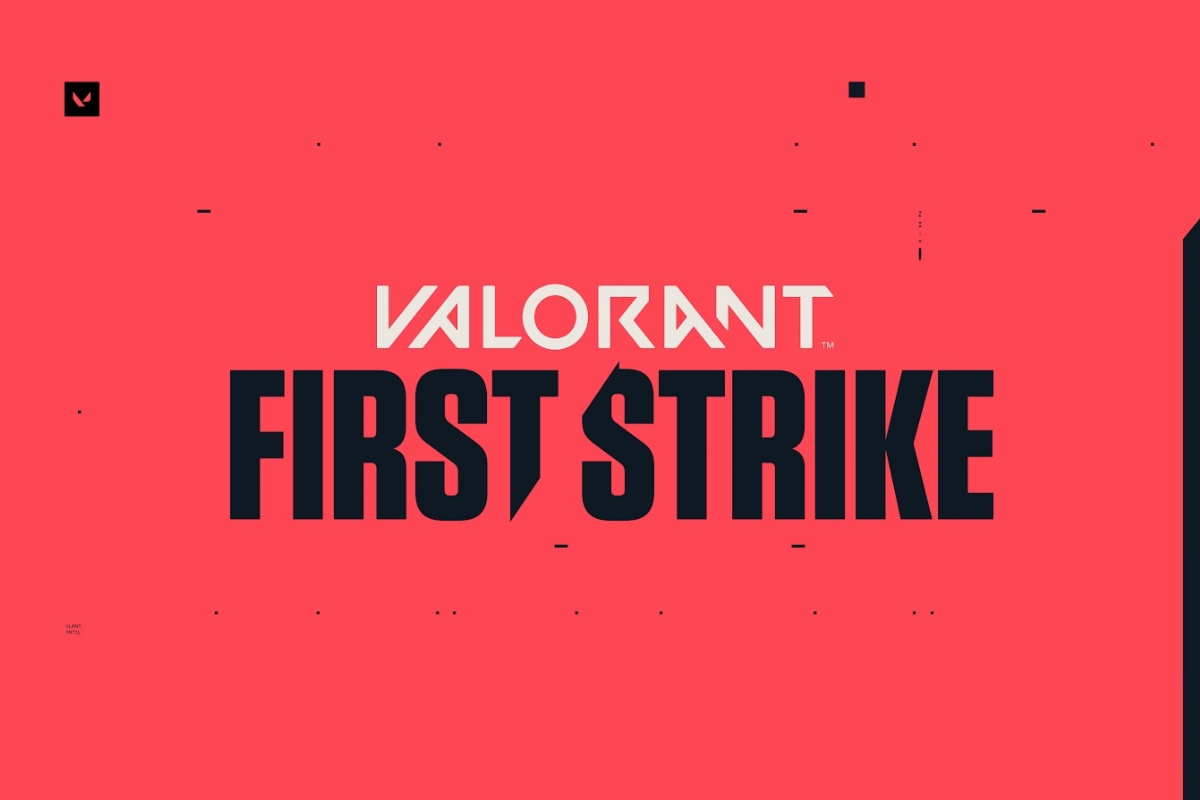 Reading Time:
2
minutes
Riot Games announced First Strike, the first tournament organized and operated by the publisher for its newly released competitive 5v5 character-based tactical shooter – VALORANT. This global event will provide opportunities for players around the world to begin building their regional legacy through a series of tournaments.
First Strike will continue to build on the momentum of VALORANT esports by leveraging a decade of Riot Games' industry-leading experience producing best-in-class esports events and broadcasts. Riot Games is also the largest global esports producer in the world, running and broadcasting weekly professional league competitions in multiple global regions, as well as winning multiple Emmys for the League of Legends World Championship, the world's most viewed esports event.
"VALORANT is a deeply competitive title with global appeal and the necessary elements to become the next premier esport," said Whalen Rozelle, Senior Director of Esports at Riot Games. "First Strike will provide our thriving competitive ecosystem with the platform to showcase their greatness, build regional legacy, and a foundation that will support the esport for years to come."
First Strike will be a global set of tournaments, composed of multiple regional finals taking place across North America, Europe, CIS, Turkey, Asia, Oceania, Brazil, and the Middle East. Each region will host a series of merit-based qualifiers, resulting in multiple Riot-produced, top eight First Strike Finals, running from December 3 – 6. The winners will earn the right to call themselves the first official regional VALORANT champions. Both professional teams and aspiring amateur squads will have opportunities to qualify for the First Strike finals through online tournaments operated by premier esports organizations.
"Esports remains one of the best investments we can make to support our community for the long term," said Anna Donlon, Executive Producer of VALORANT. "As we've already seen from the Ignition Series, there's a huge demand and hunger for VALORANT to be played at a professional level, and we're so excited to be starting that journey with fans, players, and organizations. As a development team, supporting the competitive world of VALORANT is one of our top priorities, and we are committed to this journey."
Since its release, VALORANT has become one of the fastest growing esports, attracting massive online viewership and the commitment of numerous established professional players from a wide range of competitive backgrounds, as well as emerging discovered talent. To support the growth of VALORANT esports, Riot Games partnered with more than 20 premier event organizers to launch the VALORANT Ignition Series, delivering numerous tentpole competitions that attracted the attention of millions of fans. During the past six months, hundreds of VALORANT tournaments have taken place across a wide range of formats, awarding more than $1 million in prizes to teams and players all over the world.