Competitive gaming platform nicecactus.gg closes EUR 5 million Series A round and launches a grassroots esports sponsorship fund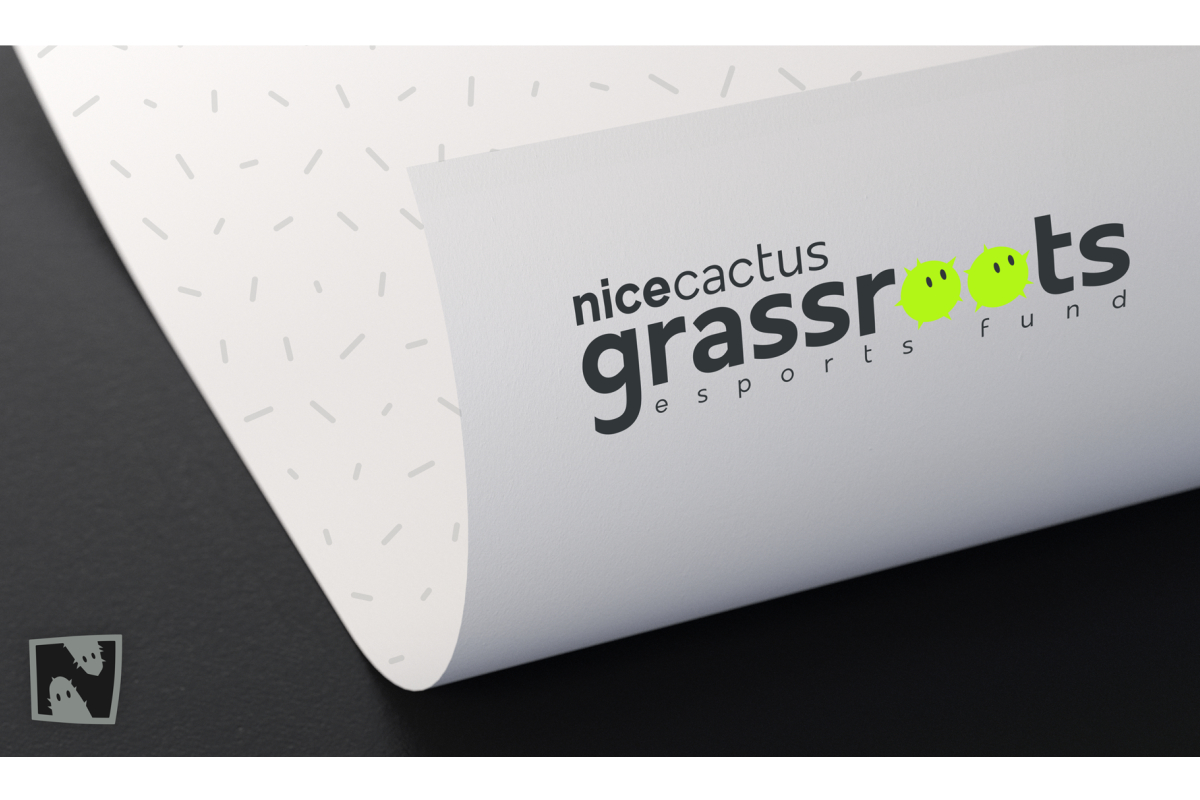 Reading Time:
2
minutes
First-of-its-kind grassroots esports sponsorship fund will allocate EUR 1 million (USD 1.1 million) to amateur and semi-professional esports athletes to support their professional development
Today, nicecactus.gg (previously Esport-Management.com), a competitive gaming platform dedicated to finding and raising the next generation of esports athletes, announced the closing of its EUR 5 million (USD 5.5 million) Series A round and the launch of a new product, the Nicecactus Grassroots Esports Fund, to pursue its next chapter of growth. The round was raised by a group of private investors and will be put towards building and refining the nicecactus.gg product offering, attracting top talent and scaling the business.
The EUR 1 million (USD 1.1 million) Nicecactus Grassroots Esports Fund ("the Fund") will help amateur and semi-pro players and teams take the next step into professional gaming. Following a period of training on the nicecactus.gg platform, the Fund will accept applications from esports athletes for grants, which may be put towards activities like travel to and accommodation at tournaments they've qualified for, or to book bootcamps at professional training locations. Following a review of each application, grants will be awarded to those who have shown promise and consistency in tournaments and on nicecactus.gg's soon-to-be-launched training game programs.
The key program dates are:
October 22, 2019 – registrations for the Nicecactus Grassroots Esports Fund start at nicecactus.gg/en/fund

December 20, 2019 – Road to Sponsorship opens for registered participants

January 27, 2020 – Fund application process opens for eligible athletes

February 27, 2020 – first grants are issued
"We deeply believe that if esports wants to enter the next stage of growth, it must be catered to and fostered at the grassroots level. By starting the Nicecactus Grassroots Esports Fund and raising additional capital to help unleash the full potential of every esports athlete, we further solidify our commitment to finding and raising the next generation of esports athletes," said Alexandre Amoukteh, Co-Founder of nicecactus.gg. "Our new name, nicecactus, reflects our love for Nice, France — the bright, beautiful and sharp birthplace of our company. We want to create a place where everyone can forge their own path to pro by improving their skills and connecting amateur players with the pro world. Armed with our new name, funding and a new product, we're one step closer to achieving that dream."
"Our promise to the grassroots community is that nicecactus.gg helps players realize their true potential within competitive gaming. We do this by offering regular cash prize tournaments, providing access to pro esports guides and – in the near future – offering unique training games for our players to train and assess their progress," said Nic van 't Schip, Marketing Director at nicecactus.gg. "We are proud to provide a platform for everyone to level up their game. And now, with our Nicecactus Grassroots Esports Fund, we're excited to provide a new service to help the best-of-the-best reach the next rank in their esports careers."
For more information please visit https://nicecactus.gg
RuHub becomes partner of #HomeSweetHome CS:GO tournament series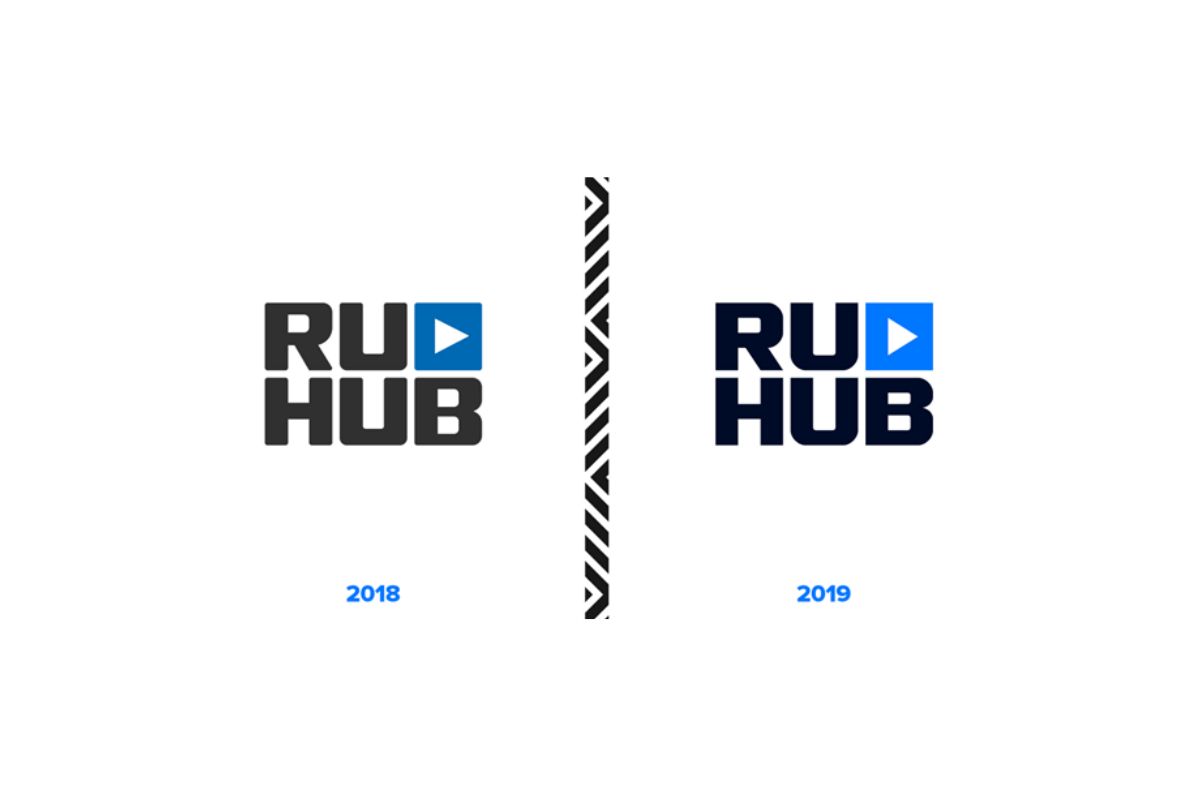 Reading Time:
2
minutes
Ruhub, a broadcasting and analytics studio, becomes an official partner of #HomeSweetHome tournament series and will organise RU broadcasts. The organizers also announced a new start date in order to avoid overlapping matches with the current ESL Pro League. 16 teams will take part in the tournament. Virtus.pro and BIG were just announced as the fourth and fifth teams of the competition, joining GODSENT, North, and forZe.
RuHub will broadcast the tournament on its Twitch channel: https://www.twitch.tv/csruhub. The precise broadcast timing will be announced later.
Anton Oleinik, RuHub CEO: "We are happy to announce our partnership with the #HomeSweetHome tournament series. Now we face a difficult challenge: to hold as many interesting events as possible in an online format and try to fill in the gaps from the cancellation of events as much as possible. Take care of your health, take care of your family, and watch the games of your favorite teams from home — this will be the best support for the esports industry."
Esports data provider GRID and event producer Relog Media have announced the launch of series of #HomeSweetHome tournaments. The event series has a $320,000 prize pool and will take place over eight-weeks, commencing with its opening tournament on April 7. Organizers hope to fill the gaps in the programming schedule caused by the COVID-19 coronavirus pandemic left by a series of event cancellations around the world.
#HomeSweetHome will consist of eight standalone tournaments with 16 teams, with a double-elimination group stage leading to the single-elimination playoffs. The winner of each tournament will earn $30,000, while the runner-up will pocket $10,000. Organizers added that there are plans to host one final tournament with the winning sides of all eight weekly competitions with a separate prize pool, with more information expected to be announced in the coming weeks.
NBA2K Sundays with Thibaut Courtois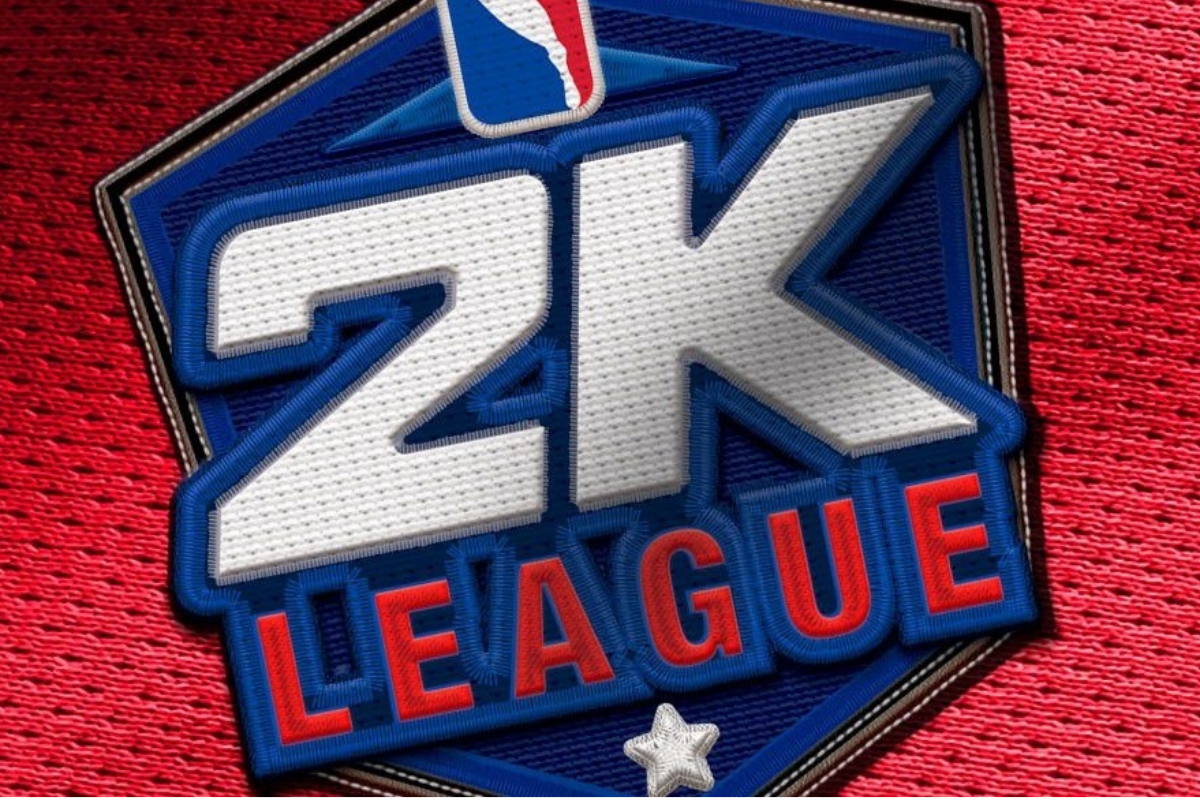 Reading Time:
< 1
minute
During the current suspension of the 2019-20 NBA season that initially saw a record 48 primetime games scheduled in Europe on Saturdays and Sundays, Belgium National team goalkeeper Thibaut Courtois will host a weekly series of NBA2K20 games against different European sports personalities, celebrities and influencers as a part of the #NBATogether initiative.
In 'NBA2K Sundays with Thibaut Courtois' the Real Madrid goalkeeper will play a scheduled #NBASundays presented by NBA2K20 game broadcast on Thibaut Courtois' Twitch channel and promoted on NBA Europe social media platforms. In the first head-to-head that will be broadcast tonight, Courtois, representing the Milwaukee Bucks plays against German National football team and Borussia Dortmund defender Mats Hummels, playing as the Dallas Mavericks.
Ahead of the game, Courtois commented: "I am a huge NBA fan and love playing NBA2K and at times like these, we need to stay together and keep ourselves entertained. Taking on Mats Hummels in the first #TakeOnThibaut will be great fun. I will play as the Bucks and Mats as the Mavericks, two teams featuring the leagues' most exciting young players in Giannis Antetokounmpo and Luka Doncic. It is great to see the impact of European players in the league, and both players were in the midst of great seasons. I had Giannis in full MVP-mode and Mats was relying on Luka to carry the Mavs. Tune-in tonight at 8.00PM (BST) to find out who wins!"
Promo video with Courtois #1: https://we.tl/t-QXBJ4Sqvnh
Promo video with Courtois #2: https://we.tl/t-LqJtqpcGLh
How esports are saving the betting market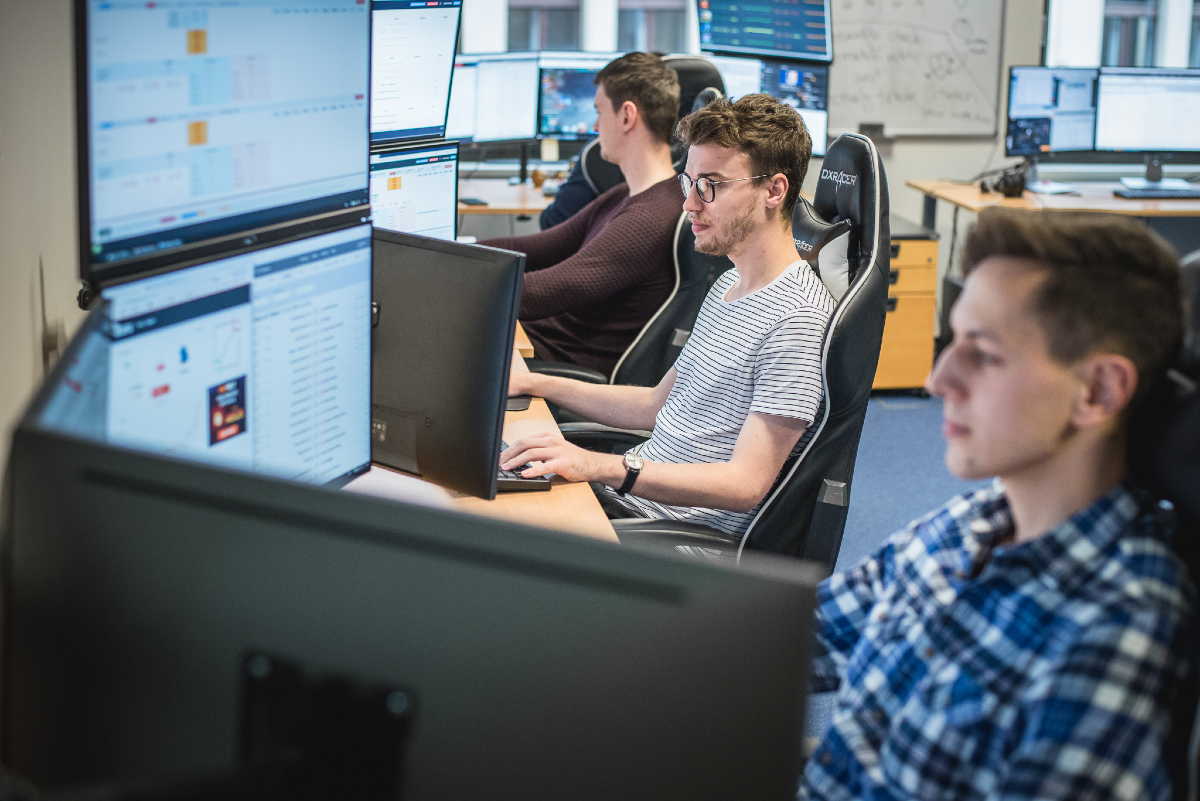 Reading Time:
3
minutes
It almost doesn't matter in which part of the world we are currently sitting. The struggle with coronavirus has affected operations in all kinds of businesses. One of the highlights of the situation is the cancellation of all major sports leagues, be it NBA, NHL or MLB. But in the light of all these events, one type of entertainment still continues through all this chaos – esports.
We have seen it first in China. Even though the LPL, China's regional League of Legends competition was paused in early January, it very quickly switched to online mode, which allowed the competition to continue without any necessary risks involved. In some way, esports are coming a little bit back to their roots, where online tournaments were the bread and butter of the competition.  And not only that esports continue to operate, at the moment they are stronger than ever . With many people sitting at home, esports' events continue to be one of the regular things remaining to be seen. Even more importantly, esports' viewers, mostly sitting at home, are very used to watching events on Twitch or Youtube, so it's not a big change for them. Looking at Europe, we see that the LEC league of League of Legends was briefly paused to prepare the online solution, while CS:GO tournaments like the Flashpoint, ESL pro League or ESEA continue almost as if nothing happened.
Pavol Krasnovsky, CEO of esports analytics company RTSmunity, commented on the situation: "Even before current crisis, many betting operators realised that it is time to redefine their opinion regarding significance of Esports in their sportsbook offer. With all major sports events and leagues being cancelled or rescheduled, esports are becoming main target of punters, all around the world. In upcoming months, esports offer will become one of main deciding factors in punter´s choice of bookmakers."
On top of that, we see very quick reactions from well-known brands like the NBA teams, which decided to offer at least competitive matches in NBA2K when they can't play the sport itself. Another example can be the Australian Grand Prix, which was cancelled but ultimately resulted in heated esport battle between F1 drivers and other sports stars like Thibaut Courtois – to fill the void, they decided to race in an esport event, and to show the people what esports are about. And if you want to see some more examples, just look at football, where many teams played a game of FIFA20 against each other as the stadiums are on lockdown. And here are some more – Fox Sports network has revealed, that the inaugural eNASCAR iRacing Pro Invitational Series race on March 22nd drew 903,000 viewers on FS1, making it the highest-rated esports TV program to date. How crazy is that?
Hand in hand with sports is also one industry – the betting industry. With many classic sport events canceled, esports are now a shining beacon of content and product offers. Considering the already fast acceleration of the esports betting market, the whole coronavirus situation can be seen as a sort of "when life gives you lemons, just make a lemonade" moment. Aside from the fact that there is still a huge amount of events to bet on, there are also many new viewers and punters watching very closely to see what esports are about. And what they will see is mainly this – esports are innovative, very dynamic and able to adapt very easily. To make it possible to adapt for sportsbook operators,they need to act now, because very soon, the migration of punters will be done, and they will very quickly realize who has the most comprehensive offer.