DOGA Chief Executive on the Future of Denmark's Gaming Code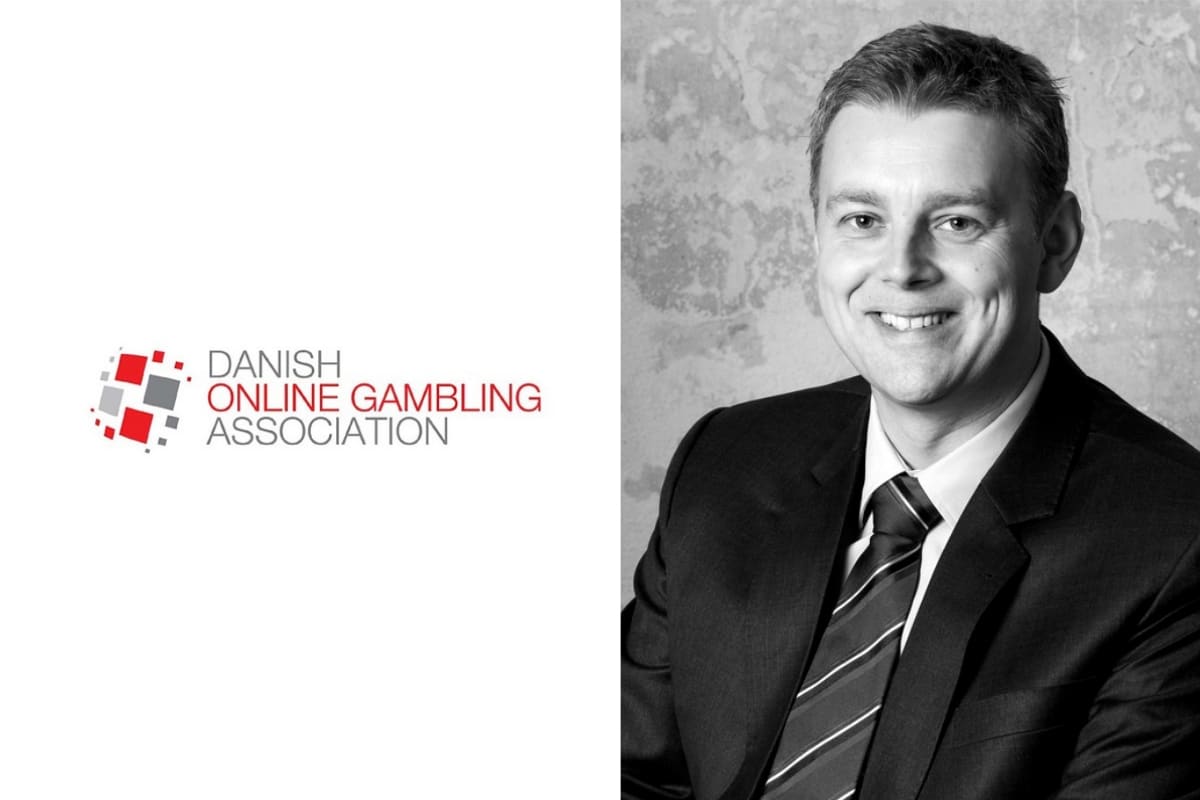 Reading Time:
2
minutes
Morten Ronde discusses the impact of new legislation with Casinoportalen.dk
The Danish Gaming Code of Conduct went into effect on July 2019, and since its implementation, has caused a significant change in the fortunes of many online wagering entities, including online casinos, slots sites and marketing agencies.
With the expressed aim of "strengthening consumer protection and ensuring gambling does not evolve from entertainment to addiction," the new regulation covers everything from advertising rules to self-exclusion options.
And while all operators have implemented the "Reality Check" pop-up which tells players how much time and money they've spent, according to DOGA CEO Morten Ronde, "restrictions on the volume of advertisements" have still not become the reality.
"If we do not come up with a swift and appropriate response, politicians will take matters into their own hands – just like they have done in Italy," he warned.
At the same time, Ronde also expressed concern that Denmark might witness more operators packing things up and leaving the market should further restrictions come into place.
Mr. Ronde was, however, optimistic regarding the future of regulation in other Nordic countries. "I think that over time it will be obvious to the local governments in Finland and Norway that open licensing of gambling products is the best way to keep control of the gambling market and to protect the consumers."
For further information, please read the complete interview with Morten Ronde here.
About Casinoportalen.dk
Casinoportalen.dk is one of the leading online casino, slots and game review sites in Denmark.  Launched in 2001, the site contains over 50 reviews of licensed online gambling site.
About Morten Ronde
Morten Ronde is the current Chief Executive of the Danish Online Gambling Association and is one of the parties involved in the drafting and implementation of the January 2019 Danish Gaming Code of Conduct.
Before joining the Danish Online Gambling Association, Morten earned a Master of Law degree from Copenhagen University and spent a dozen years as legal adviser to the Danish State Lottery.
Morten was appointed CEO of the Danish Online Gambling Association in December 2011.
LeoVegas Group granted three licenses to offer gaming software in Sweden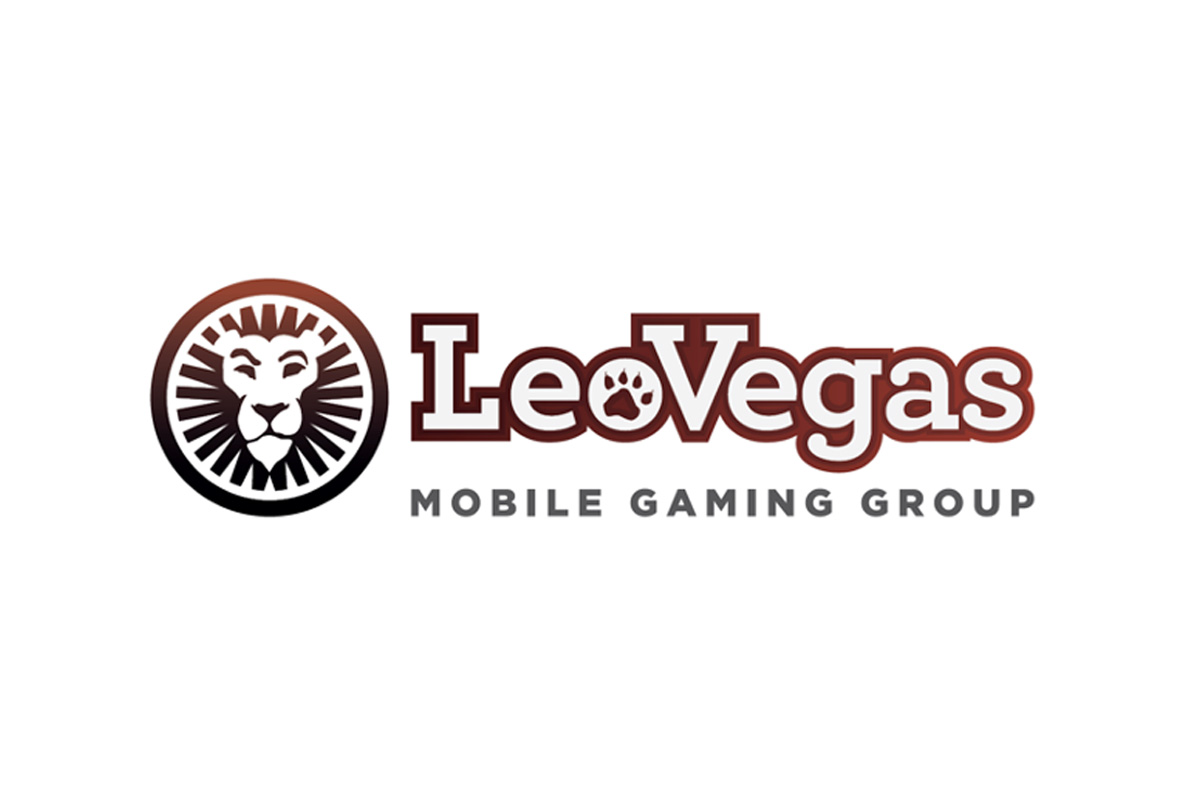 Reading Time:
2
minutes
LeoVegas Group has been granted three five-year licenses by the Swedish Gambling Authority—known as "B2B licenses"— to develop and offer gaming software in Sweden. These licenses, effective from 1 July 2023, have been granted to the Group's game studio Blue Guru Games and two platforms. Licenses are a prerequisite for providing software to licensed operators and an important step to prevent unlicensed gaming companies, consequently strengthening channelisation in the Swedish gaming market.
Since its inception, LeoVegas Group has experienced rapid growth, evolving from an operator into an integral player within the igaming industry's value chain via game and platform development. Effective from July 1, 2023, under the Swedish Gambling Act, companies involved in the manufacture, provision, installation, or modification of game software utilised in online gaming are required to possess a license.
LeoVegas Group has now been granted three five-year licenses—referred to as "B2B licenses"—by the Swedish Gambling Authority. These licenses have been conferred upon the Group's game studio Blue Guru Games, as well as the Group's two platforms (PAM).
Gustaf Hagman, CEO of LeoVegas Group, said "We welcome the introduction of B2B licenses, a decisive step towards mitigating the impact of key gaming software being simultaneously provided to licensed operators and unlicensed operators targeting Swedish players. With the new regulations in force, it is now critical that authorities focus on those suppliers deliberately undermining the Swedish licensing system by facilitating unlicensed gaming".
The 2019 initiation of Swedish gaming licenses marked a significant reform to regulate and supervise gaming companies operating in Sweden. This reform fortified regulations pertaining to marketing and consumer protection, while also ensuring substantial gambling tax revenues. The success of the B2B licensing system heavily depends on the Swedish Gambling Authority's capacity to restrict key gaming software intended for licensed Swedish companies from simultaneously being used by unlicensed operators seeking to attract Swedish players.
On 1 May, LeoVegas Group announced its intentions to acquire game developer Push Gaming, which is also licensed by the Swedish Gambling Authority and holds two B2B licenses. The acquisition is expected to be completed in the third quarter of 2023.
SANDSOFT GAMES ANNOUNCES SECOND 'PRESS START' INTERNSHIP PROGRAM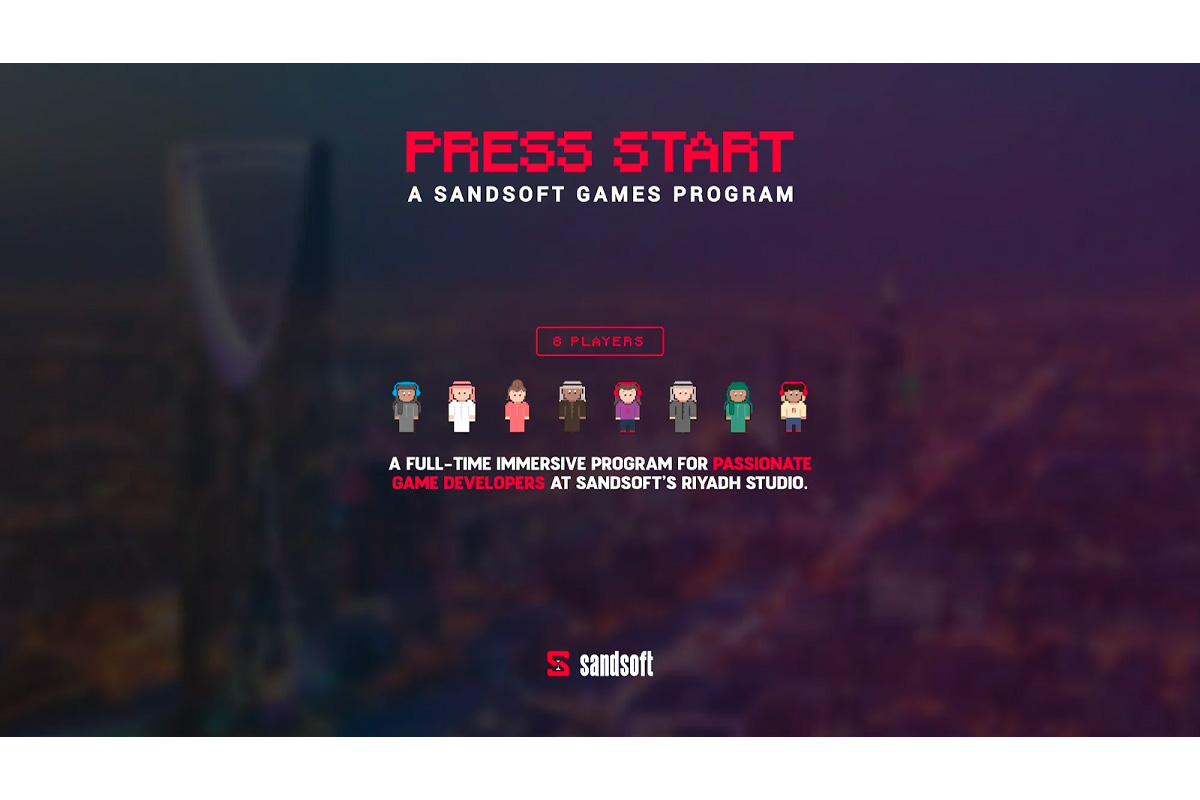 Reading Time:
2
minutes
Sandsoft Games – the mobile-first game developer, publisher and investor powered by AAA talent, is thrilled to announce the launch of the second season of its pioneering internship program, Press Start. Available to local residents with an interest in getting into the games industry, the full-time internships aim to foster and nurture exceptional talent for the gaming industry in Saudi Arabia.
Following the success of the first Press Start initiative which began in December 2022, aspiring games industry professionals are once again invited to embark on the journey of creating a playable mobile game within a span of six months. Aligned with Vision 2030, the Press Start initiative has been engineered to nurture diverse local talent and provide a boost to the regional games industry. The Press Start cohort will receive support from Sandsoft's leading industry experts in various areas, allowing them to specialize in one of three disciplines: design, art, or coding.
Successful applicants will work from Sandsoft's flagship Riyadh Studio, with access to cutting-edge equipment and resources. Press Start is overseen by a team of esteemed games industry veterans who have contributed to renowned gaming franchises like Candy Crush Saga, FIFA, World of Tanks, Need For Speed and more, including Sandsoft's Head of Studio in Riyadh, Yahsir Qureshi.
Yahsir Qureshi commented:
"Riyadh is a city full of exceptional, diverse talent and love of gaming. It's our job to identify this talent and help nurture future leaders who will shape the legacy of the KSA and global games industries. The tremendous success of our original Press Start program has been immensely rewarding for both the participants and Sandsoft Games as a whole, with a number of interns expected to join us as full time team members. Initiatives such as Press Start play a significant role in boosting employment prospects in the region and we can't wait to welcome a new cohort to our Riyadh studio."
Basem Alasmar, Game Designer at Sandsoft Games and member of the inaugural Press Start program, continued:
"When I first saw the program on LinkedIn, I was immediately drawn to the idea and the challenge it presented. Working in a gaming company has always been a dream of mine, so I was naturally intrigued. What captivated me even more were the experienced individuals at Sandsoft Games and the impressive game titles they had worked on. Their expertise and track record truly impressed me. This program continues to inspire me to strive for greatness, pushing me to create amazing things, learn extensively, and enhance my skills in my chosen field."
Press Start is open to Saudi Individuals of any age and educational background who have a demonstrable interest in game development and are available to work in Riyadh. Applications are open until July 7, 2023, at 23:59 AST.
Azerion Q1 2023 results and progress with the consolidation and integration of previous acquisitions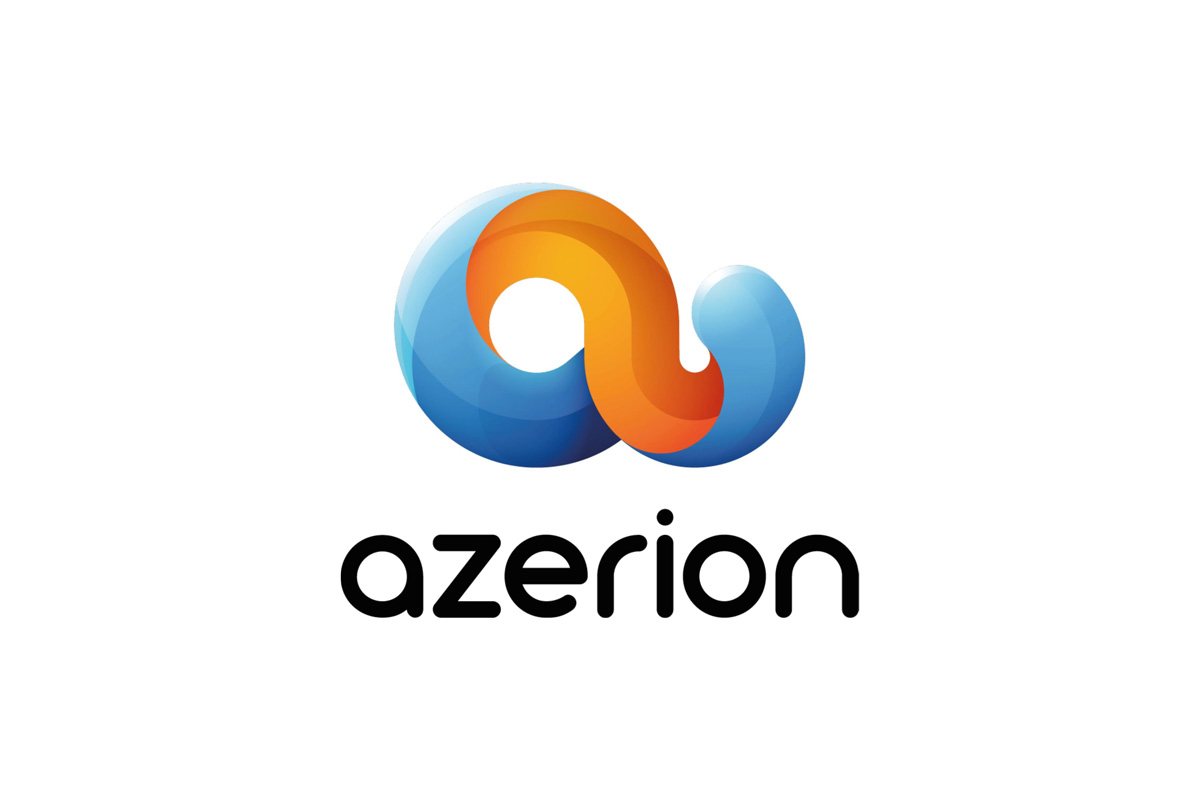 Reading Time:
4
minutes
Azerion announced its Q1 2023 results. Additionally,  Azerion has announced its significant progress with the consolidation and integration of previous acquisitions.
Q1 2023 highlights
Resilient growth in the Platform and Premium Games segments, with Net revenue of almost € 113 million, up from € 94 million in Q1 2022. Adjusted EBITDA of almost € 9 million up by 48% compared to Q1 2022, reflecting improved margins due to accelerated integration of previous acquisitions, as well as cost optimisation.
Upgraded expected annualised cost savings to at least € 15 million from at least € 10 million, excluding any effects from foreign exchange. The expected savings are compared to the January 2023 baseline.
Launch of Performance by Azerion, enriching campaigns across all features and platforms, driving increased performance across the full advertisement funnel.
Roll out of proprietary ad format Oneskin, an integrated rich media native product that creates a highly scalable feature on the Azerion Platform.
Expanded brand licensing partnerships with SmileyWorld, Mattel and L.O.L. Surprise! O.M.G. Fashion House™ to create engaging in game branded advertising content in metaverse social games Habbo, Hotel Hideaway and Woozworld.
Successfully completed the legal merger between Azerion Holding B.V. and Azerion Group N.V. to simplify financial reporting.
CEO Umut Akpinar said: "I am pleased with our continued growth in underlying profitability in Q1 2023. We made significant progress integrating previous acquisitions and further optimising our operations, whilst releasing new products and services to our current and new advertising and publisher partners. We are working hard to make our platform more efficient, better serving our clients, increasing our resilience and positioning us to capture exciting market opportunities. We expect to continue improving our underlying profitability in Q2 2023, which provides us confidence in achieving our strategic and financial objectives for 2023 and beyond."
Azerion makes significant progress with the consolidation and integration of previous acquisitions
Today, Azerion has shared further details on the progress made in consolidating and integrating previously acquired businesses, which led to the launch of new products, market expansions, technological improvements and expected cost savings.
Azerion's initiatives to integrate and consolidate the different technologies, teams, brands, offices, and back-office activities have progressed well in Q1 2023 and are expected to result in annualized savings of at least EUR 15 million compared to January 2023 baseline. This is a significant improvement to the previously communicated expectation of at least EUR 10 million annualized savings.
After its listing on Euronext Amsterdam in early 2022, Azerion completed several acquisitions, most of them during the second half of last year. Since the beginning of 2023, Azerion has set out as one of its priorities to accelerate the integration of past acquisitions and make Azerion's platform more efficient and fit to scale up later in 2023. Below some examples of successful integration initiatives:
Ad sales
Over the last few years Azerion has built direct sales capabilities and expertise across various markets, working closely with advertisers and media agencies to maximise their results.
Infinia (audience targeting technology with local direct sales presence in the Iberia and LATAM regions – acquired in March 2022) was rebranded into Azerion and completed the integration of teams, offices and back-office. Furthermore, Infinia's technical capabilities to create and target audiences to better reach exact audiences has been integrated and shared with other regions and Azerion offices.
Hybrid Theory (audience targeting technology with local direct sales presence in the UK, US and APAC regions – acquired in November 2022) has rebranded into Azerion and also merged all its teams into the Azerion teams for the relevant markets. As with Infinia, their technology and knowledge are now used group wide to offer our clients expertise and execution in brand performance marketing.
Mmedia (local direct sales presence in the Netherlands – acquired in October 2022) has been further integrated in the Dutch operation, merging sales, publisher and monetization expertise into the Dutch operation.
Overall, the sales teams in the UK, Germany, France, Nordics, US, Italy and Benelux regions have further integrated offerings and products and are increasingly selling easy-to-use, brand-safe and competitively priced solutions to advertisers and media agencies, so that they can reach affordable audiences at scale everywhere and receive better outcomes.
Adtech
Azerion continuously invests in launching creative ad formats and optimising its advertising technology. The focus has been on innovating with unique proprietary ad formats as well as using technology to reduce complexity for advertisers and publishers.
TargetSpot (audio ad format technology – acquired in November 2022) has enabled its audio supply technology into Azerion's wider SSP platform. Product development has been centralized in Amsterdam, while teams in the US and Belgium have been integrated into the relevant Azerion teams. Offices and back-office activities have been merged and centralized.
Vlyby (video ad format technology – acquired in October 2022) has integrated into Azerion's German operations. It also further integrated with previously acquired company Zoomin (video development) to offer smart content propositions to advertisers and publishers. This new video product is currently under expansion.
Madvertise (mobile advertising technology – acquired in July 2022) has been integrated into Azerion's French and German operations, including teams and back-office.
Curated content
One of the key elements of Azerion value proposition is to offer unique reach to advertisers. In order to bring audiences together at scale, Azerion develops its own digital content and partners with thousands of digital publishers. Over the last few years Azerion has built publisher monetization capabilities and expertise, working closely with publishers to maximise their results.
AdPlay (publisher monetization services – acquired in November 2022) has integrated into Azerion's operations in Italy and has been chosen as Azerion's publisher monetization services offerings for the Italian market.
Takerate (publisher monetization services – acquired in October 2022) has merged into Adplay, generating the efficiencies relating to sales teams, operations, analytics, development and back- office.
Overall, Azerion is further consolidating its publisher monetization services into a single stack. The first step was to consolidate the offerings per region (Italy: Adplay; France: Adverline; US and Nordics: Pubgalaxy; DACH, Benelux and UK: Mmedia; Nordics: Keymobile). Full global integration is expected to be initiated later in 2023.
Next steps
The integration efforts are expected to continue through Q2 and Q3 2023 to make Azerion's platform more efficient and ready to further scale up. These efforts will include the roll-out of the acquired products and services across all Azerion regions to ensure one single set of offering to advertisers and publishers, as well as rebranding of products and entities and legal mergers and acquired subsidiaries. More updates will be provided over the course of 2023.