Custom presents the "Total Experience" for lottery, gaming and betting world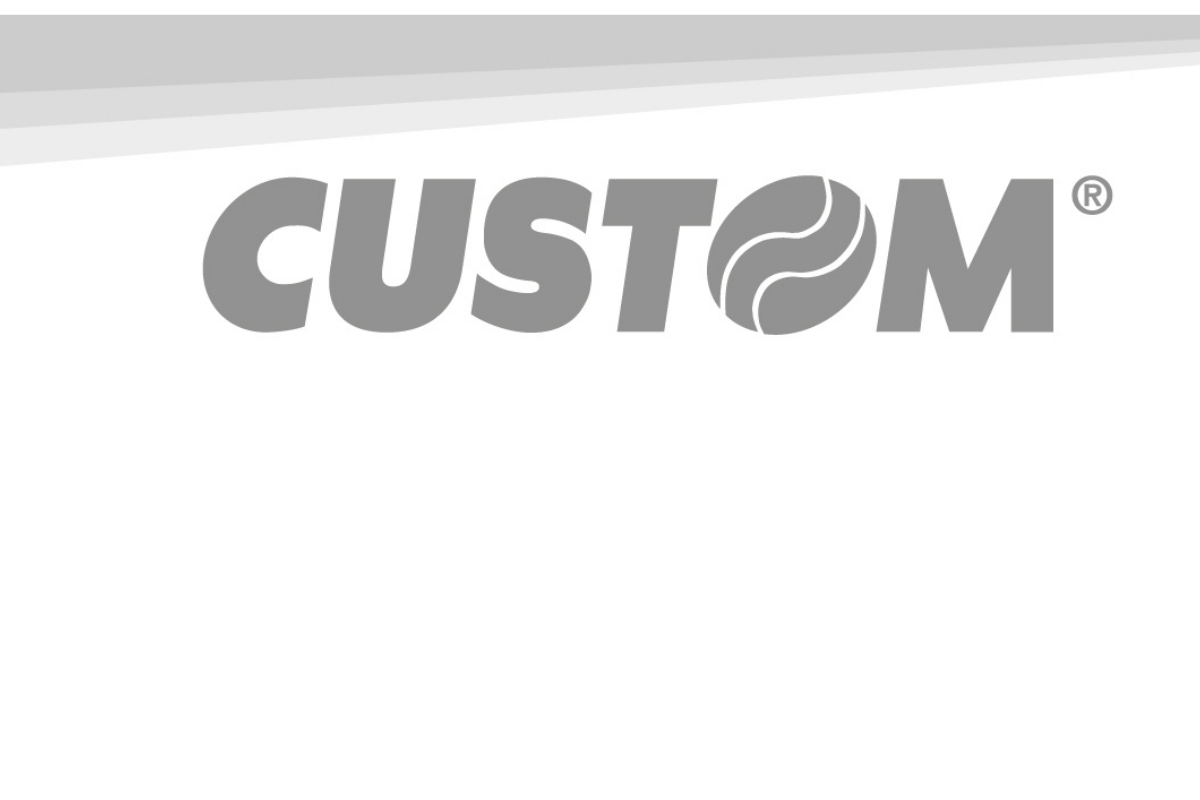 Reading Time:
4
minutes
"Total Experience": hospitality, gaming, as well as betting and payment services intersect with the various facets of the technology. Custom is already present in over 76 countries around the world
 
Synergy between technologies, fiscal experience, the capacity to engage end customers and a service centre of excellence: Custom at ICE – Stand S3-310 – preempts the demands of the gaming, lottery and betting world and presents itself as a unique partner for players around the world, with over 15 years of experience.
Today, the world of gaming, lotteries and betting is passing through a period of intense development and fusion. From a simple location providing only betting or gaming services, it is now becoming an environment where you can enjoy a complete and relaxing experience, with restaurants, bars and music. End customers seek a "Total Experience", which requires appropriate services and technologies that can meet people's needs for comfort and entertainment. At ICE, Custom presents a new approach to this sector, thanks to more than 15 years of experience in gaming, lotteries and betting, with over 120,000 field-based terminals throughout the world, including 50,000 value adeed services integrated system.
Cross-sectoral technologies and solutions: a single partner for all needs
Today, Custom is the only player able to offer a range of hardware, software and service solutions to meet the new demands of the gaming world. Founded in 1992 and present in 15 fiscal markets and 76 countries around the world, with over 680 professional staff, six software labs and five production facilities (Italy, India, Romania, China and Brazil), the company has made a cross-sectoral approach one of its basic characteristics. The continuous development of diversified yet synergetic expertise and skills has enabled the company to excel in numerous markets, often being the first to propose specific solutions.  This strategic mindset allows an increase of vertical skills in certain sectors, which, when integrated, offer an approach totally centred on the operator's needs, with close attention also given to the end consumer's experience. The key example comes from the gaming world, where Custom supports its customers with a comprehensive offer that brings together hospitality solutions (POS PC systems, fiscal printers, cash registers and mobile devices) and those more targeted towards betting and gaming, such as high-speed scanners and industry-specific printers. Nowadays, however, betting outlets are increasingly used for the payment of services such as car tax, insurance, subscriptions and fines: for this range of needs, Custom also provides hardware, software and services for extensive and constant support in all phases of its customers' business.
The Custom Service Centre: excellence since 2001
Custom anticipated what has now become a mantra by almost twenty years: the product is important but service is essential. On the strength on this conviction, the company employs a dedicated support staff of 300 technicians, available from 7.00 am to 9.00 pm each day, to attend to customers' needs. At any time and in any place: this is the secret of a proximity service that achieves high KPIs for the closure of service tickets, with an 8-hour Service Level Agreement worldwide. An original, "made-to-measure" and truly next-business-day service, based on the evolution of the market and the needs and technology that revolve around the store from day to day. Custom service is capable of fully managing the store machine fleet, providing support for hardware and software, thanks to a synergy between automation, business intelligence and technological implementation. It extends to new openings, technological refurbishment, the periodic verification of fiscal products and the management of extra services (transfers, changes of company name, location changes and closures).
From augmented reality to hospitality services: gaming beyond gaming to build customer loyalty
Today, the world of gaming and betting, in all its forms, has become a place where diverse needs intersect: people seek recreation but also require catering and entertainment services. With its long experience in the world of hospitality, Custom presents a series of solutions at ICE 2020 that are becoming central to the world of gaming, lotteries and betting. POS systems, mobile devices, printers and software are now becoming cross-sectoral and allow gaming industry leaders to have a single contact for all their needs. An example is POSA (the Android Point-of-Sale system): an Android App that meets all cash point needs in a smart, fast and reliable way. Developed for the hospitality world, this app allows you to manage bookings, employees and customers, with a range of customisable features. However, Custom goes beyond this and is presenting a series of technologies in London designed to enhance the consumer experience through Augmented Reality: information content, video, game statistics, advertising and everything else that creativity can suggest. This technology ecosystem, which mixes real and virtual, becomes a major development driver, facilitating the work of operators on the one hand, and, on the other, offering greater engagement and retention of end consumers.
Integrated Data Intelligence to optimise productivity and workflow
Data is now the new petrol. Companies that can manage data smartly and effectively have a major competitive advantage. For this reason, Custom has developed a program with Data Intelligence solutions that makes the operator's task smooth and agile, while, at the same time, providing an enjoyable experience for the end consumer. Faster payments, dedicated services, data storage and profiling: all these activities can optimise the entire workflow, with genuine benefits in terms of productivity and return on investment. Custom's capacity to integrate hardware, software and services is a key element, particularly when it comes to Data Intelligence: each of the Italian company's solutions, created in a synergistic perspective, where software features determine the form of the hardware, which, in turn, is natively organised to implement data-driven operations.

Nederlandse Loterij Appoints Sven Kramer as Brand Ambassador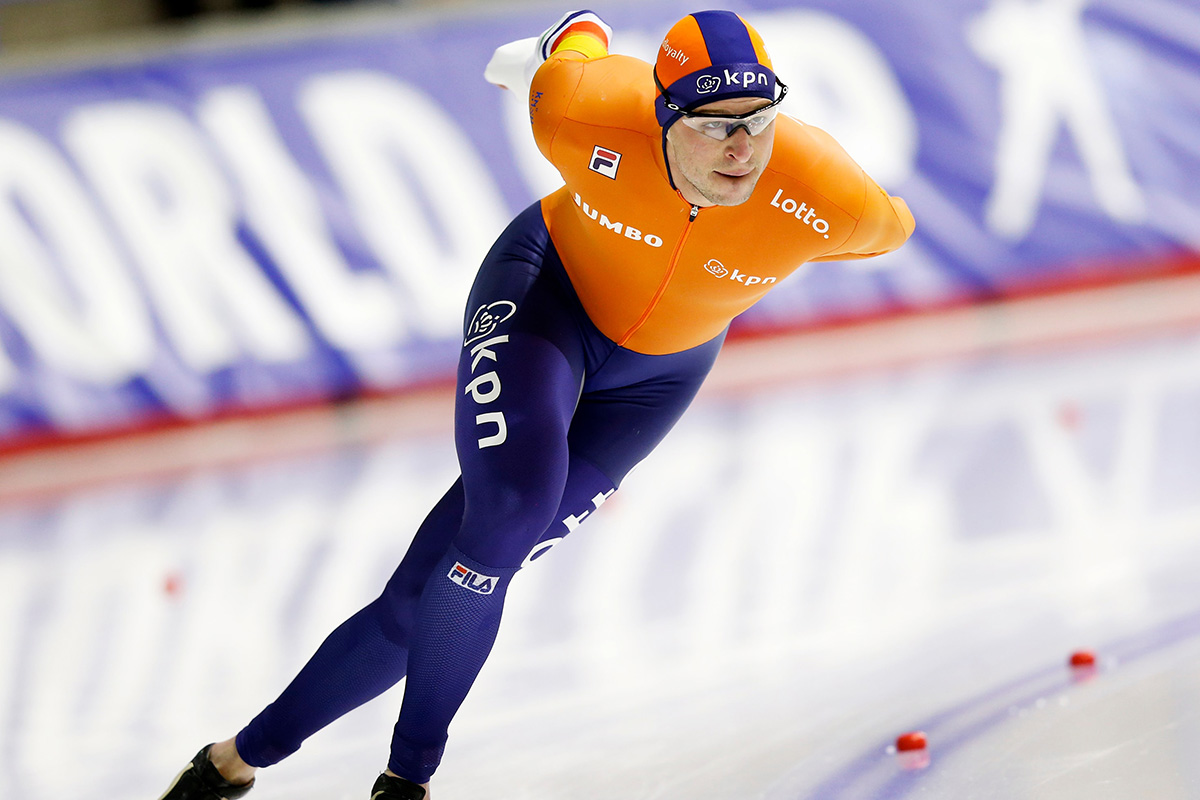 Reading Time:
< 1
minute
The Dutch National Lottery (Nederlandse Loterij) has appointed speed skater and four-time Olympic champion Sven Kramer as its brand ambassador.
Kramer joins the team of Nederlandse Loterij sports ambassadors in the run-up to the 2022 Olympic Games in Beijing. The deal confirms the lottery's role as a partner of skating Netherlands and as a co-main sponsor of the Royal Dutch Skating Association (KNSB).
"Within the rich history of long track speed skating, Sven is the undisputed number one. As a partner of TeamNL, we have of course been involved in the Olympic Games for many years and have already enjoyed his achievements a lot. He is a great sportsman with an unprecedented winning mentality, which we as a gaming organization are big fans of," Judith Keizer, Sponsor Manager of Nederlandse Loterij, said.
"When Lotto, one of the seven game brands of the Nederlandse Loterij, was a partner of the skating team, I already worked with them a lot and I got to know the Nederlandse Loterij as a committed partner with a real heart for the sport. I look forward to the collaboration," Sven Kramer said.
Entain Appoints Jette Nygaard-Andersen as its New CEO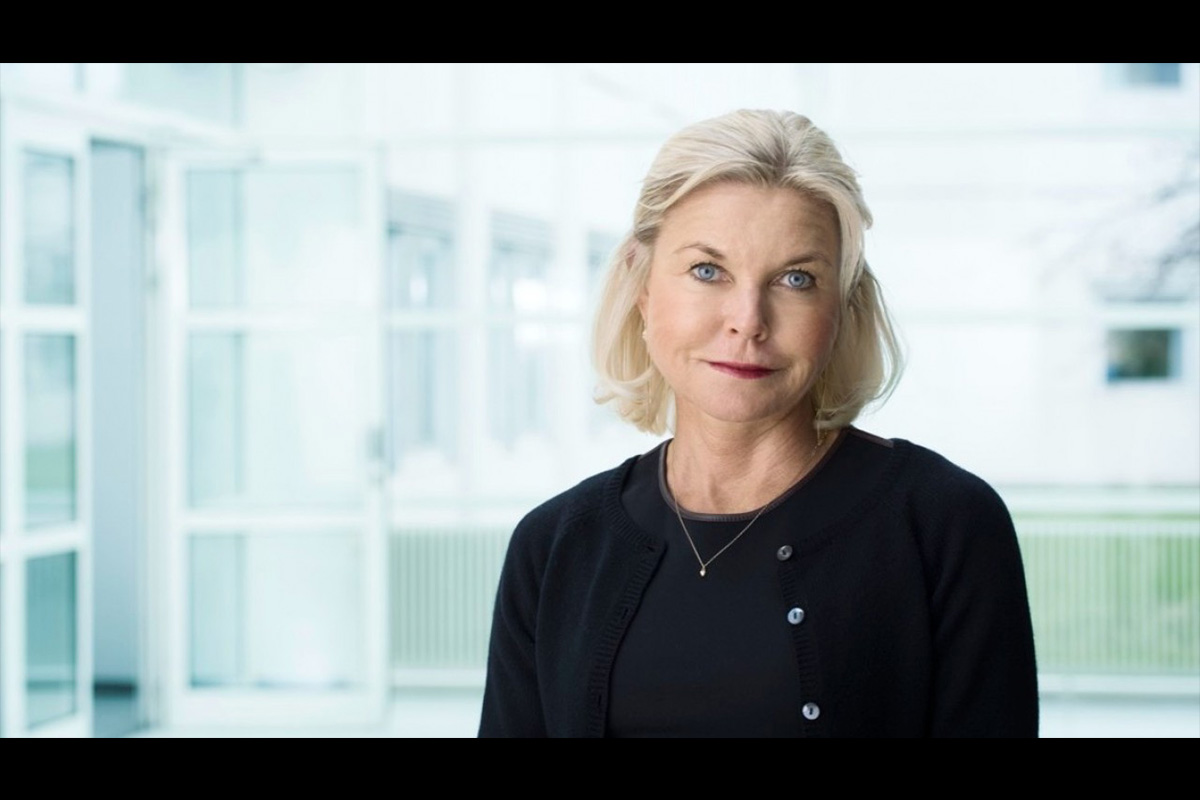 Reading Time:
2
minutes
Entain plc has appointed Jette Nygaard-Andersen as its Chief Executive Officer with immediate effect. Jette is currently an independent non-executive director of Entain.
Shay Segev, the outgoing CEO, will remain available to Jette, the Board and management until July 8, to facilitate an orderly transition.
In addition, Rob Wood, Entain's CFO, will have the role of Deputy CEO added to his current role with immediate effect, and Sandeep Tiku, Entain's Chief Operating Officer, will be appointed to the Board later in the year.
Barry Gibson, Chairman of Entain, said: "We are extremely fortunate to have such an outstanding candidate and readymade CEO in Jette. She is already deeply immersed in Entain's strategy, and clearly shares our ambition to be the world-leader in sports betting and gaming entertainment.
"Jette and I have been immensely impressed by Rob. He is extremely well regarded internally and externally, and the additional responsibilities will enable him to further develop his operational skills as well as overseeing a key tenet of our growth ambitions through M&A.
"Sandeep has been integral to the development of Entain's unique proprietary technology platform, which is a source of significant competitive advantage. His appointment not only reflects his contribution to the success of Entain but is also aligned with our aim to have a broader range of experiences and inputs on the Board."
Jette Nygaard-Andersen said: "I am very excited to have the opportunity of continuing the extraordinary momentum that Entain has in its existing markets, as well as helping it enter new regulated markets and reach new audiences. I am delighted that Rob has agreed to take on broader responsibilities and that the importance of our proprietary technology is recognised through Sandeep's appointment to the Board. I am deeply wedded to Entain's commitment to providing industry-leading levels of player protection, and to its philosophy that the most sustainable business in our industry will be the most successful business in our industry. I cannot wait to get started."
Dutch Gambling Regulator Imposes €600,000 Fine on Virtual Coin Gaming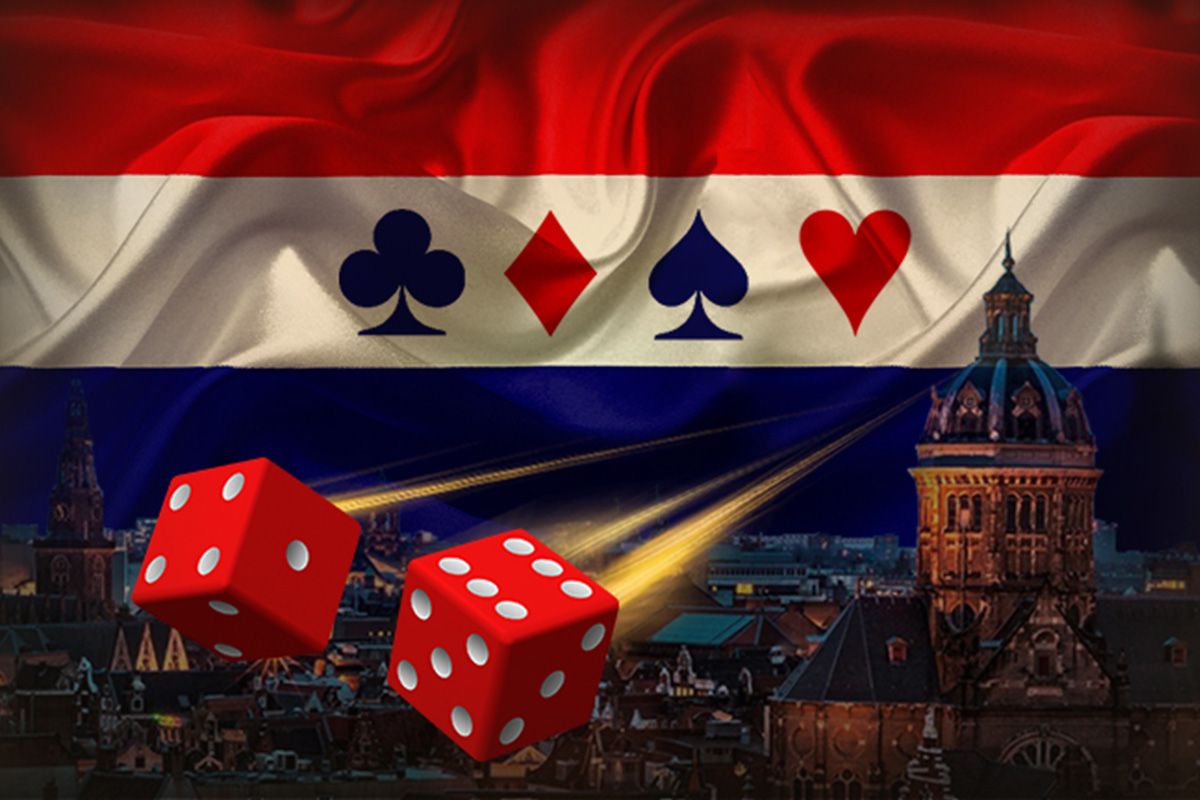 Reading Time:
2
minutes
Dutch gambling regulator Kansspelautoriteit (KSA) has issued a fine of EUR 500,000 against the Curacao-licensed operator Virtual Coin Gaming (VCG) and a separate EUR 100,000 fine against an unnamed employee of the company for creating online games that the authority deemed to be games of chance.
VCG offered games via the websites www.futgalaxy.nl and nl.futgamer.com, which included online betting for football, hockey, and US sports, a FUT jackpot and game packs. Its online games were based on FIFA Ultimate Team (FUT), a card game that is part of the EA Sports FIFA video game franchise, in which players earned credits in the FUT video game either by purchasing these credits directly on www.futgalaxy.nl and nl.futgamer.com or by exchanging virtual currency earned in the EA Sports video game FIFA.
These game packs were a simulation of loot boxes found in the FUT-based FIFA video games in which players had the option to purchase six different packs with values ranging from 5000 to 100,000 credits. Highly rated soccer players were randomly added to the packs. Since the Dutch Betting and Gaming Act does not issue licenses for internet gaming, online games of chance are forbidden in the Netherlands.
Since 2018, in response to research that revealed a link between loot box games and gambling addiction, the KSA has focused on loot boxes, particularly in-game packs in FIFA video games.
The KSA pointed out that online games of chance violate the Betting and Gaming Act. According to the KSA, it was clear that this was a case of an unlicensed operator that specifically target Dutch consumers through the use of the Dutch language, the .nl domain extension and the use of the Dutch payment system iDEAL.
The KSA deemed the VCG game packs to be games of chance. Research carried out by the KSA in January 2019, bolstered by announcements on the websites themselves, revealed that participants generally are not able to predominantly influence their chances of receiving prizes from VCG loot boxes. The KSA also referred to a decision of the court The Hague of 15 October 2020 regarding Electronic Arts, which ruled that in-game packs (i.e. loot boxes) inside FIFA video games constituted games of chance.