Custom presents the "Total Experience" for lottery, gaming and betting world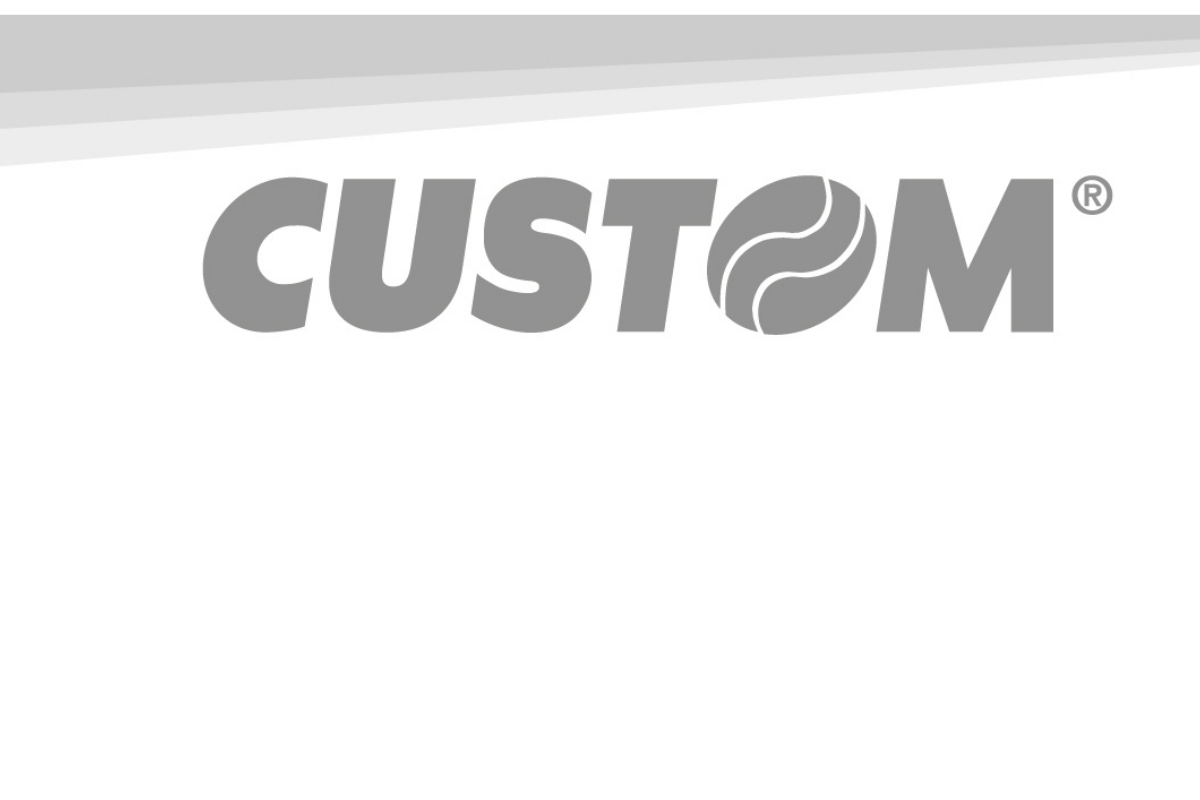 Reading Time:
4
minutes
"Total Experience": hospitality, gaming, as well as betting and payment services intersect with the various facets of the technology. Custom is already present in over 76 countries around the world
 
Synergy between technologies, fiscal experience, the capacity to engage end customers and a service centre of excellence: Custom at ICE – Stand S3-310 – preempts the demands of the gaming, lottery and betting world and presents itself as a unique partner for players around the world, with over 15 years of experience.
Today, the world of gaming, lotteries and betting is passing through a period of intense development and fusion. From a simple location providing only betting or gaming services, it is now becoming an environment where you can enjoy a complete and relaxing experience, with restaurants, bars and music. End customers seek a "Total Experience", which requires appropriate services and technologies that can meet people's needs for comfort and entertainment. At ICE, Custom presents a new approach to this sector, thanks to more than 15 years of experience in gaming, lotteries and betting, with over 120,000 field-based terminals throughout the world, including 50,000 value adeed services integrated system.
Cross-sectoral technologies and solutions: a single partner for all needs
Today, Custom is the only player able to offer a range of hardware, software and service solutions to meet the new demands of the gaming world. Founded in 1992 and present in 15 fiscal markets and 76 countries around the world, with over 680 professional staff, six software labs and five production facilities (Italy, India, Romania, China and Brazil), the company has made a cross-sectoral approach one of its basic characteristics. The continuous development of diversified yet synergetic expertise and skills has enabled the company to excel in numerous markets, often being the first to propose specific solutions.  This strategic mindset allows an increase of vertical skills in certain sectors, which, when integrated, offer an approach totally centred on the operator's needs, with close attention also given to the end consumer's experience. The key example comes from the gaming world, where Custom supports its customers with a comprehensive offer that brings together hospitality solutions (POS PC systems, fiscal printers, cash registers and mobile devices) and those more targeted towards betting and gaming, such as high-speed scanners and industry-specific printers. Nowadays, however, betting outlets are increasingly used for the payment of services such as car tax, insurance, subscriptions and fines: for this range of needs, Custom also provides hardware, software and services for extensive and constant support in all phases of its customers' business.
The Custom Service Centre: excellence since 2001
Custom anticipated what has now become a mantra by almost twenty years: the product is important but service is essential. On the strength on this conviction, the company employs a dedicated support staff of 300 technicians, available from 7.00 am to 9.00 pm each day, to attend to customers' needs. At any time and in any place: this is the secret of a proximity service that achieves high KPIs for the closure of service tickets, with an 8-hour Service Level Agreement worldwide. An original, "made-to-measure" and truly next-business-day service, based on the evolution of the market and the needs and technology that revolve around the store from day to day. Custom service is capable of fully managing the store machine fleet, providing support for hardware and software, thanks to a synergy between automation, business intelligence and technological implementation. It extends to new openings, technological refurbishment, the periodic verification of fiscal products and the management of extra services (transfers, changes of company name, location changes and closures).
From augmented reality to hospitality services: gaming beyond gaming to build customer loyalty
Today, the world of gaming and betting, in all its forms, has become a place where diverse needs intersect: people seek recreation but also require catering and entertainment services. With its long experience in the world of hospitality, Custom presents a series of solutions at ICE 2020 that are becoming central to the world of gaming, lotteries and betting. POS systems, mobile devices, printers and software are now becoming cross-sectoral and allow gaming industry leaders to have a single contact for all their needs. An example is POSA (the Android Point-of-Sale system): an Android App that meets all cash point needs in a smart, fast and reliable way. Developed for the hospitality world, this app allows you to manage bookings, employees and customers, with a range of customisable features. However, Custom goes beyond this and is presenting a series of technologies in London designed to enhance the consumer experience through Augmented Reality: information content, video, game statistics, advertising and everything else that creativity can suggest. This technology ecosystem, which mixes real and virtual, becomes a major development driver, facilitating the work of operators on the one hand, and, on the other, offering greater engagement and retention of end consumers.
Integrated Data Intelligence to optimise productivity and workflow
Data is now the new petrol. Companies that can manage data smartly and effectively have a major competitive advantage. For this reason, Custom has developed a program with Data Intelligence solutions that makes the operator's task smooth and agile, while, at the same time, providing an enjoyable experience for the end consumer. Faster payments, dedicated services, data storage and profiling: all these activities can optimise the entire workflow, with genuine benefits in terms of productivity and return on investment. Custom's capacity to integrate hardware, software and services is a key element, particularly when it comes to Data Intelligence: each of the Italian company's solutions, created in a synergistic perspective, where software features determine the form of the hardware, which, in turn, is natively organised to implement data-driven operations.

PressEnter Group Elevates CRM Capabilities with Optimove Deal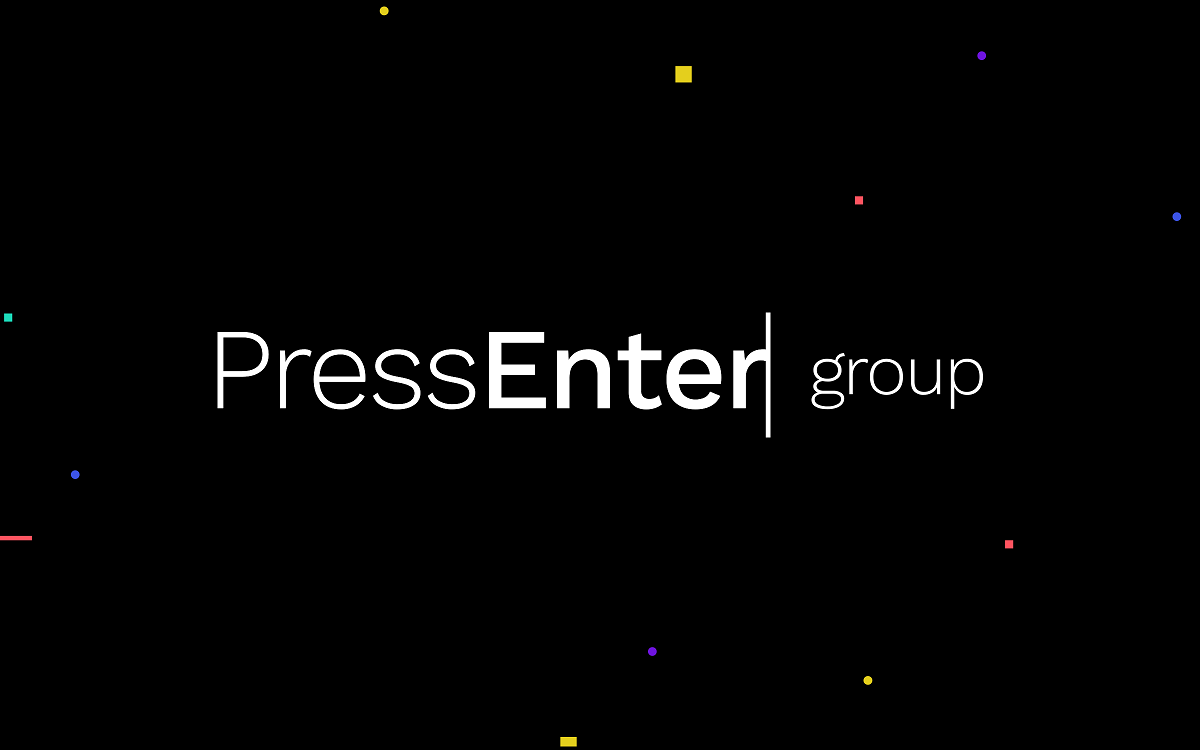 Reading Time:
< 1
minute
The fast-growing operator has partnered with the retention marketing leader to drive growth through AI-mapped CRM journeys
PressEnter Group, the dynamic operator of online casino brands such as 21 and Nitro Casino, has partnered with Optimove, the leading CRM Marketing platform,  in a bid to further scale its retention marketing efforts.
The partnership will power PressEnter Group's efforts to further automate its CRM processes in order to take the marketing activities to the next level. Optimove's AI-mapped CRM journeys, will allow PressEnter to  scale and manage hundreds of player segments, orchestrate real-time and scheduled multichannel campaigns, and measure the incremental value of each player interaction.
With a scientific, customer-led growth approach at the core of its player marketing efforts, PressEnter chose Optimove's for its data-driven  approach to marketing and AI capabilities to help the group unlock and enhance player lifetime value in a sustainable and responsible way.
The direct integration between PressEnter and Optimove has ensured expedited time to value and a seamless, effective technology stack that has enabled PressEnter to perfect player-experience on and off-game.
Lahcene Merzoug, Chief Executive Officer of PressEnter Group, said: "We are pursuing an ambitious and aggressive growth strategy in the markets where we are currently active but also in new jurisdictions where we believe  players will be receptive of our brands."
"Our unique retention strategies have been a key driver in our success to date but partnering with Optimove will allow us to significantly scale this activity, specifically  when it comes to automation and driving efficiencies."
Moshe Demri, GM EMEA at Optimove, said: "We are honored to be chosen by PressEnter Group to support its massive expansion efforts.  In a highly competitive market such as iGaming the only way for operators to grow is with exceptional CRM Marketing. Optimove is  committed to our clients' growth by providing marketers with highly sophisticated, AI-driven solutions that power personalised marketing  at scale.
"We are extremely proud and excited to enable PressEnter Group to expand its retention efforts, providing each player with the personalised experience they desire."
Hensel Grad Law Firm Joins All-in Diversity Project as Strategic Partner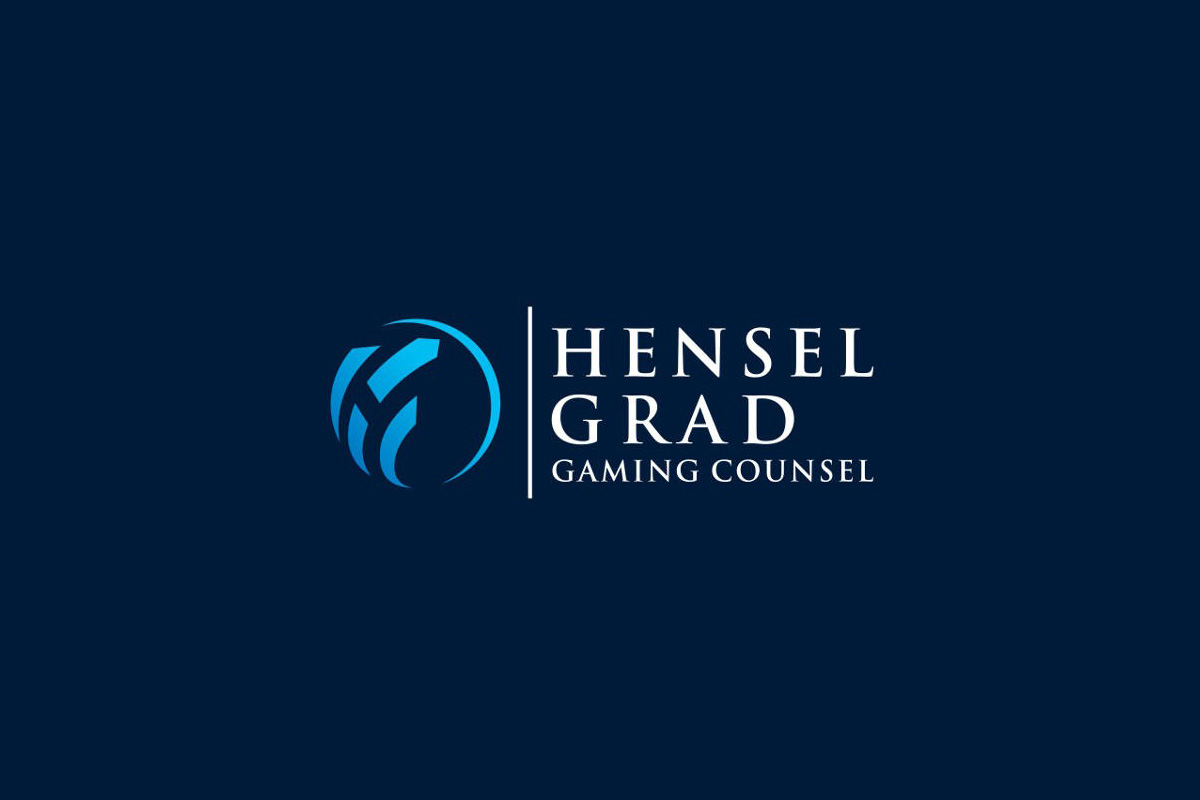 Reading Time:
2
minutes
The All-in Diversity Project has strengthened its network by signing the Hensel Grad Law Firm as its first strategic partner of 2022.
With more than 20 years of experience as gaming regulators and a thorough comprehension of how gaming laws are implemented and enforced, Hensel Grad is a gaming law and advisory firm positioned to serve an explosive gaming and sports betting industry in the US. Susan Hensel, one of the firm's founders, is also a long-standing member of the All-in Diversity Project Advisory Board.
As the central global resource for diversity, equality and inclusion, the All-in Diversity Project is a nonprofit committed to helping businesses around the world to become better companies through their DEI efforts.
"2022 is a key year for All-in. Not only does it mark the release of the third All-Index, which this year will include early insights into the impact of COVID and includes more big names than ever before, it is also the year that we start to step out of betting, gambling and gaming through our partnership with the British Standards Institute and launch of the first ever formally recognised Code of Practice for Diversity, Equality and Inclusion in the Workplace. At a time when the industry faces greater pressures than ever before, this offers us a unique opportunity to position the sector as a global leader in DEI. Our success has, and continues to be, driven by organizations and individuals committed to change. In Hensel Grad we get both," Christina Thakor-Rankin, co-founder of All-in Diversity Project, said.
"Hensel Grad is honored to join All-in as a strategic partner. What All-in has been able to accomplish in its first three years is impressive, and we look forward to being at the organization's side as it continues trailblazing for diversity, equality and inclusion in an industry where such growth is not only under a spotlight but also overdue. We are excited to help the organization reach even greater heights in the years ahead," Susan Hensel said.
WorldMatch Strengthens Partnership with Cristaltec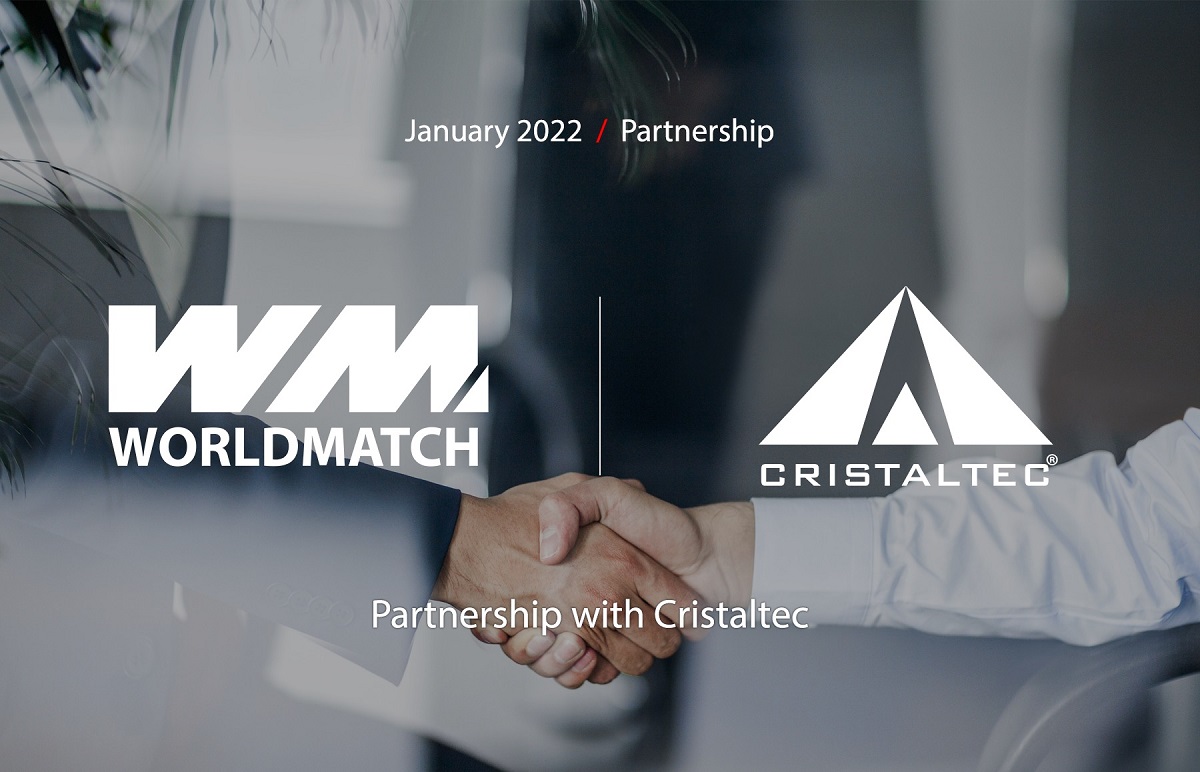 Reading Time:
< 1
minute
WorldMatch has strengthened its partnership with Cristaltec by agreeing to distribute Cristaltec's newest games to the Italian market.
WorldMatch is a pioneer and leader in the online market, an ever-expanding B2B provider who has provided for over twenty years what customers and players value the most: security, creative content, operational efficiency and innovative technology.
In addition to self-made slots, known and appreciated by operators around the world, WorldMatch will now also distribute products developed by third parties on the market.
After porting the most popular AWP / VLT Cristaltec games for the online market, WorldMatch will distribute Gallina d'Egitto Classic, Ghost Castle Classic, Blackout Classic, Egyptian Mythology, Vampire, Arizona, 7 Diamonds and Genius, for key customers in the Italian market.
"Cristaltec is a very important partner for us. We are excited to continue working together towards new goals. We are ready to enrich our gaming offer with these titles and we are honored to be able to present the new Cristaltec products to our customers. With this agreement we will further improve both the variety and the quality of our portfolio," Andrea Boratto, CEO of WorldMatch, said.
"We intended to invest and capitalize on our experience and ability to diversify and expand the gaming offer that has seen us and sees us as leaders in the AWP sector. After the acquisition of the Italian branch of the Inspired multinational for the VLT market, we are strongly committed to the online to bring our gaming philosophy to customers in this sector as well. The collaboration with WorldMatch, leader in the reference market, constitutes an important step for Cristaltec to carry out its goals of growth and consolidation to the online," Giovanni Agliata, CEO of Cristaltec, said.