Gaming Innovation Group divesting its B2C vertical to Betsson Group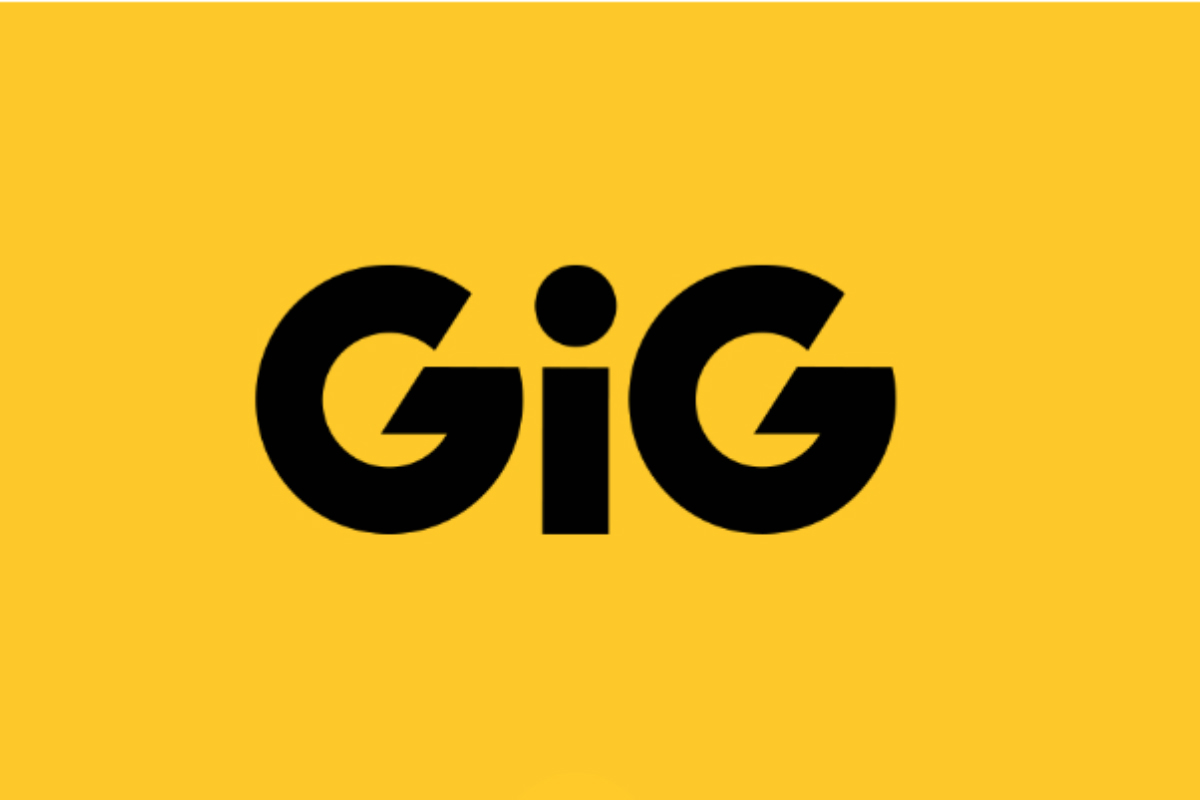 Reading Time:
4
minutes
Gaming Innovation Group Inc. (GiG) signs a Share Purchase Agreement (SPA) with Betsson Group (Betsson) for the divestment of GiG's B2C assets which include the operator brands Rizk, Guts, Kaboo and Thrills. Betsson will, through this agreement, become a long term partner of GiG, generating revenues to GiG's Platform Services. On the day of closing, Betsson will pay €31 million, consisting of a €22.3 million cash payment for the acquisition, plus a prepaid platform fee of €8.7 million. GiG will use the proceeds to repay the Company's SEK300 million 2017 – 2020 bond.
Betsson commits to keep the brands operational on GiG's platform for a minimum of 30 months. For the first 24 months, Betsson will pay a premium platform fee based on NGR generated. Based on the expected platform fees, the total value of the transaction is estimated at approximately €50 million.
Betsson, listed at Nasdaq Stockholm, is one of the most dominant European companies in online gambling with a long and strong track record of brand building, both organically and via acquisitions. It offers online casino, proprietary sportsbook and other online games in a multi-brand strategy via gaming licences in twelve countries in Europe and Central Asia.
The sale of the B2C vertical is a result of GiG's strategic review, initiated in November 2019, leading to an evolved strategic direction to reduce complexity and improve efficiency. By divesting the B2C vertical, GiG will free up resources, enabling full dedication on driving and growing its B2B business, securing stable and sustainable earnings and profit margins. GiG sees a large and sustainable addressable market for its platform business as the regulation of the iGaming industry continues and is well positioned with the omni-channel platform offering to capitalise on the continued digital transformation of the worldwide gambling market.
GiG has, as part of the strategic review, taken a decision to make its technical platform sportsbook agnostic, and partner with other sport book providers to offer the best solutions to its customers. Betsson's sportsbook solution is intended to be integrated on GiG's platform-offering. Both GiG and Betsson will gain strategic advantage in having the possibility to sell their respective B2B solutions in an environment without conflict of their own B2C brands.
In order to keep the strategic position for its own proprietary sportsbook, GiG will seek joint ventures or other constellations with partners to release the true asset value of the sportsbook and to secure external long term funding. The ambition is to gradually grow with existing and new long term partners, including the fast growing US market. GiG is one of the few B2B providers present with omni-channel online gambling services in multi-state jurisdictions in the US.
Pontus Lindwall, Chief Executive Officer of Betsson AB comments: "We believe this deal offers a good opportunity for Betsson to consolidate, create synergies and apply our core B2C skills and marketing insights to scale these assets to their true potential. The agreement with GiG further strengthens and expands Betsson's outreach and growth potential for its proprietary sportsbook and payments platforms in the B2B market.
Betsson has significantly invested in the development of its sportsbook and now delivers a powerful offering. A key strategy is to grow our sportsbook with B2B customers and I am excited to collaborate with GiG as a distribution channel. We share the same passion for sports betting and providing a player environment which is unique, entertaining and safe."
Richard Brown, Chief Executive Officer of GiG says: "I am very excited about this transaction as it provides multiple upsides to GiG. While putting the Company in a financially sustainable position, it gives us the ability to focus on where we see real long term shareholder value. This transaction serves as a strategic focusing of the Company's efforts towards the B2B segment. Offering both B2C and B2B services had synergies in the past, however, the current conflicting priorities of the two business areas, and increased complexity in the market, have lessened the potential offering on both fronts and our ability to sign new customers.
I am delighted to retain our brands on the platform and in the process, adding Betsson as a partner as we share the same ambition of responsibility for all stakeholders, safe play for the end user, and an entertaining user experience. I am certain that together with their speciality, focus and strong track record on driving B2C growth, it will be a fruitful partnership. Additionally, the planned integration of Betsson's sportsbook into our platform offering, not only provides cost saving synergies, it also allows us to offer one of the most well-renowned European sportsbooks to our current and future B2B partners. We are excited to support Betsson's growth of the brands we have built and now look forward to GiG next chapter as a specialist iGaming B2B provider".
GiG's full year 2019 revenues were €123.0 million (€29.4m in Q4 2019) with an EBITDA of €14.1 million (€4.8m Q4 2019), assuming B2C as continued operations. The isolated B2C full year 2019 revenues were €79.0 million (€19.0m in Q4 2019) with a full year 2019 EBITDA of €8.1 million (€4.1m in Q4 2019). The divestment of the B2C vertical will lead to a write-down of the remaining book value of the B2C assets and related goodwill, an impairment will be recognised in the fourth quarter 2019.
With the divestment of the B2C vertical, full year 2020 revenues are expected in the range of €70 – 75 million, with an EBITDA expected in the range of €14 – 17 million, including, for comparison, B2C as continued operations until completion of the transaction.
Expected completion of the transaction is mid April 2020, giving time for the compulsory regulatory approvals from merger control and gaming authorities. GiG is in dialogue with its largest bondholders and will seek consent from its bondholders to extend the repayment of the 2017 – 2020 bond from the maturity date in March 2020 until 22 April 2020. Written resolutions for the two bonds will commence shortly, and GiG has received voting undertakings from investors representing around 53% of the outstanding volume in the 2017 – 2020 bond, and around 46% of the outstanding volume in the 2019 – 2022 bond. As compensation for the extension of repayment date in the 2017- 2020 bond, bondholders in said bond will receive a consent fee of 0.35% of the nominal amount.
GiG invites all interested parties to a press conference with Q&A today, 14 February, at 08:30 CET. Questions can be addressed both in the call and via the web. Please find dial-in details and weblink below.
Weblink (an on-demand version will be available approx. 30 minutes after the call using the same link):
https://tv.streamfabriken.com/gig-press-conference
Participants dial in numbers:
SE: +46 856642651
NO: +47 23500243
UK: +44 3333000804
US: +18558570686
DK: +45 35445577
IT: +39 0236013821
Participants Pin code: 84408716#
Stella EOC acts as financial adviser to GiG in connection with the transaction.
SlotCatalog Launch New Game Sections And Expanded Data Filters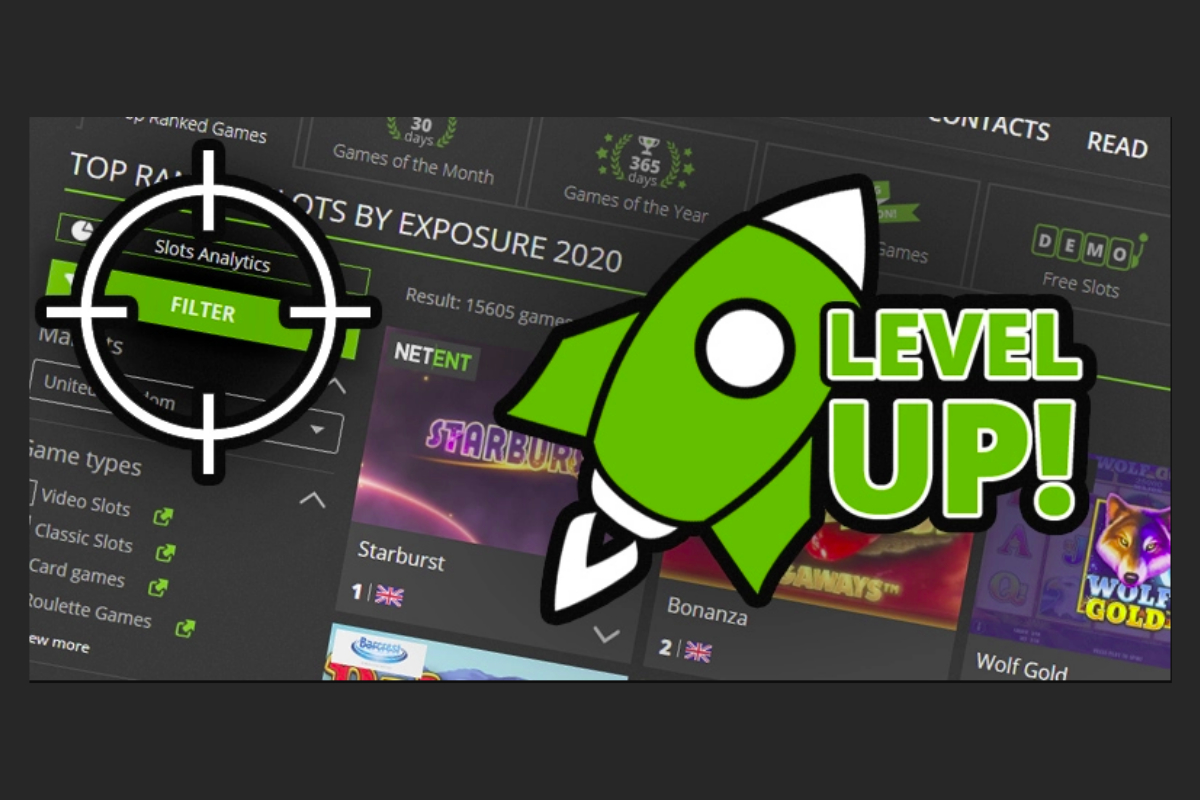 Reading Time:
< 1
minute
SlotCatalog, the analytics provider of real-time industry slots popularity and performance today, revealed its 'Level-Up' project, which released new game sections and expanded data filters for its growing user base.
The Maltese based firm is committed to making its platform the go-to hub for data-driven games performance, management, and resource tools for casino managers looking to drive market insight across regulated operational consumer markets.
A company spokesperson said: "We've just returned from ICE London iGB Affiliate London and listened to many industry peers, clients, and more. Given the headwinds of regulatory scrutiny, executives are looking to data to potentially unlock market gaps as they develop an ongoing responsible gambling marketing strategy.
The Games section now included Top Ranked Games, by month, year and Megaways, and Progressive slots performance data. Our filters now include Market, Game Type, Brands, Release Date, RTP, Volatility, Max Exposure, Min & Max Bet, Game Features, Casino Quantity, and Layout for a deeper delve and interrogation into our expanding data archives.
We are always thriving to improve the user experience at SlotCatalog, and welcome industry feedback and requirements metrics for any informed decision making in the digital casino landscape for the operator, affiliate, and developer and likewise for the slots player, so do get in touch".
William Hill Appoints DS Smith's Adrian Marsh as New CFO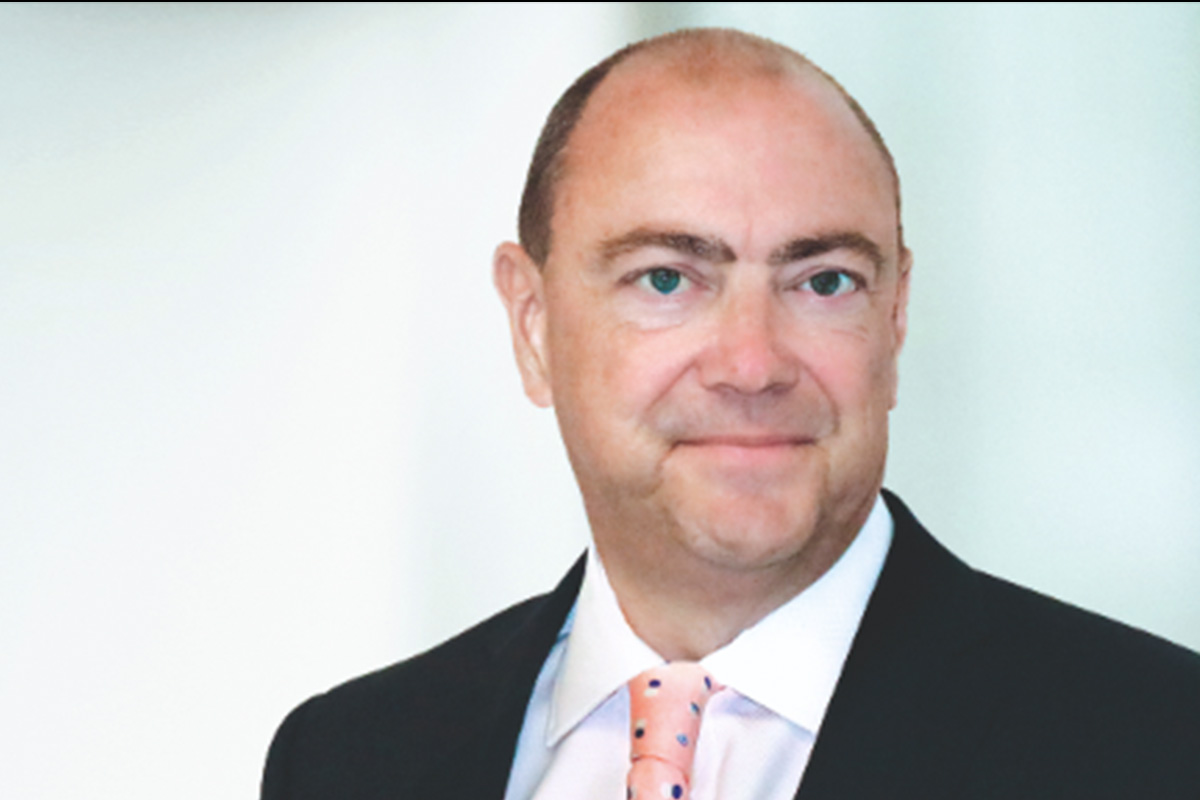 Reading Time:
< 1
minute
British bookmaker William Hill has named Adrian Marsh as its new chief financial officer. Marsh who is cardboard maker DS Smith's CFO will replace outgoing Ruth Prior who had announced her departure in January.
"I am delighted to welcome Adrian to the board. As a proven CFO of a FTSE listed company with M&A, deal execution and multi-sector finance experience in US & European markets, he will be able to make a significant contribution to William Hill in the enablement of the strategy and is a great addition to the team," Ulrik Bengtsson, chief executive of William Hill, said.
"I am extremely excited to be joining William Hill at such a key time in the company's history, and look forward to supporting Ulrik and the rest of board in delivering their growth plans for the future," Adrian Marsh said.
Last Friday, Scientific Games and William Hill announced that they had agreed to extend their partnership for an additional four years through 2024. Under the terms of the new agreement, William Hill will utilise Scientific Games' OpenSports solution on a modular basis.
Adriana Maldonado Unveils Initiative to Regulate Online Gambling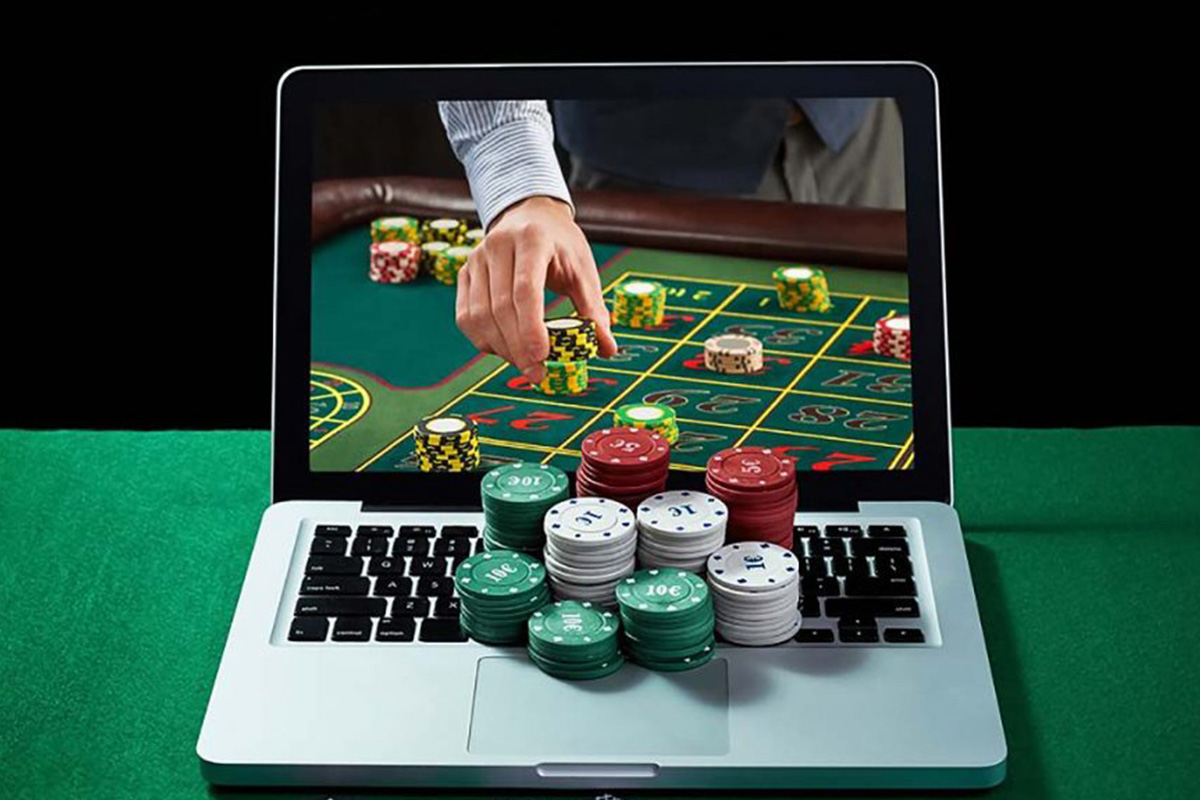 Reading Time:
< 1
minute
PSN MP Adriana Maldonado, a member of the Committee on the Internal Markets and Consumer Protection, has unveiled an initiative in the European Parliament to regulate online gambling and advertising.
The Socialist Europarliamentary has sent a letter to all members of the European Parliament to collect the maximum number of signatures and send it to the Internal Market Commissioner, Thierry Breton.
The brief aims to "alert the problem of online gaming at social and national level in all member states. In the letter, the MP considers that "the efforts of the European Commission for the EU countries to share good practices, cooperate with each other and even apply measures voluntarily, have not been sufficient."
She urges the Community Executive to "establish a legislative framework with minimum European standards in the field of online gaming advertising" as "the ads are often misleading and biased and can lead to insane and harmful behaviours."
Measures to limit the gaming industry in Spain will launch in the coming weeks. However, it has already transpired that gambling advertising in Spain will be allowed for 4 hours in the morning ( 1 to 5 am).