MGM China Reports 2019 Annual Results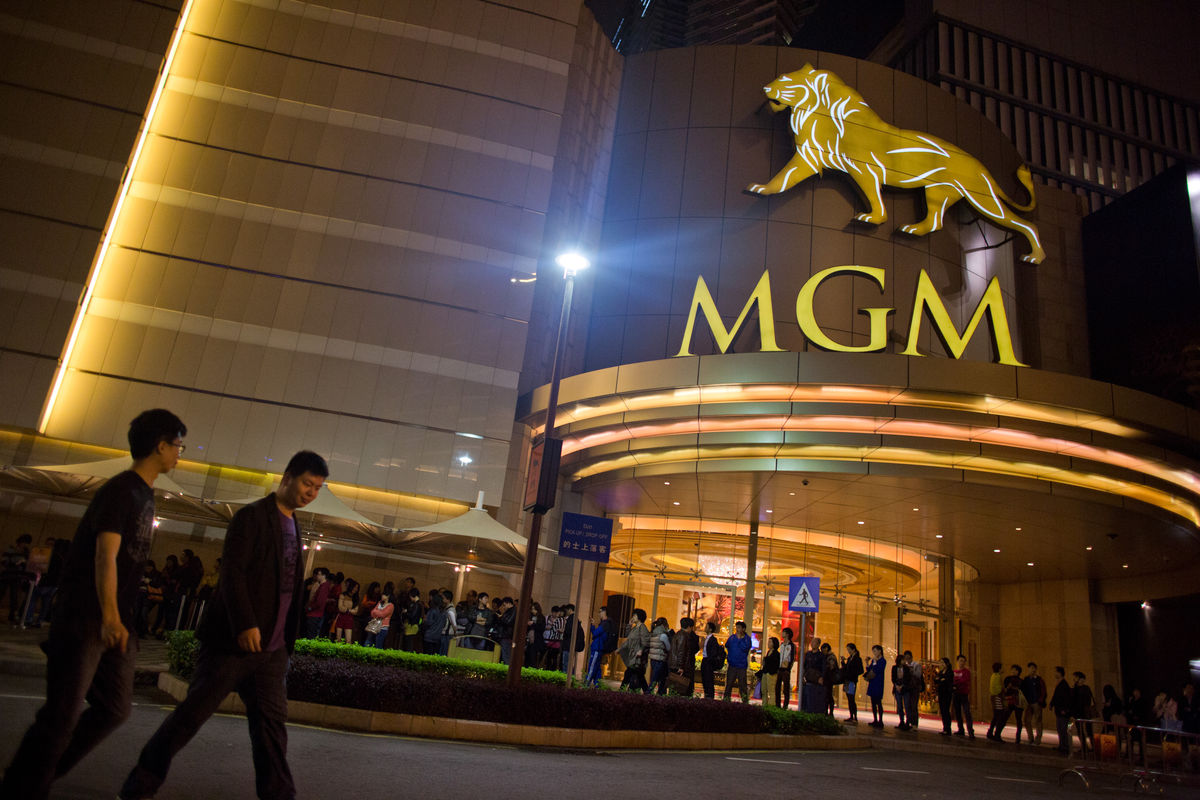 Reading Time:
2
minutes
Group Revenue Grew 19% Year-on-Year Adjusted EBITDA Up 28%
 MGM China Holdings Limited ("MGM China" or the "Company"; SEHK Stock Code: 2282) announced the selected unaudited financial data of the Company and its subsidiaries (the "Group") for the three months and 12 months ended December 31, 2019 (the "Year").
During the Year, MGM China saw revenue up by 19% to approximately 

HK$22.8 billion

. Adjusted EBITDA grew by 28% year-on-year to approximately 

HK$6.2billion

.
Adjusted EBITDA margin improved by 197 basis points to approximately 27.2% from approximately 25.2% a year ago.
MGM China recorded a growth of approximately 37% year-on-year for mass table win, 1% growth for slot win; and flat year-on-year performance growth for VIP table game win.
Overall occupancy reached 93.1% (2018: 92.6%).
Full year market share rose to 9.5%, up from 7.9% in 2018, the highest in five years.
MGM China sees approximately 86% of profit from non-VIP businesses last year.
MGM COTAI continues to ramp since the property opened in 

February 2018

. It recorded growth across all business segments. Adjusted EBITDA was up 177% to 

HK$2.4 billion

. Main floor table games win was up 77% year-on-year to approximately 

HK$6.9 billion

. Slot win was up 41% to 

HK$1.0 billion

. VIP table games win was up 220% to approximately 

HK$4.0 billion

.
Meanwhile MGM 

MACAU

 remains resilient and generated solid profit on the Peninsula, where accounted for about one-third of overall 

Macau

 gross gaming revenue in 2019. Adjusted EBITDA was down 4% to 

HK$3.8 billion

 last year with a margin of 30.9%. The property has completed a seven-month renovation on the casino floor in October. We have seen encouraging initial results on mass performance and look forwards to further optimization on gaming floor.
Premium focus remains the key strategy for MGM as we continue to focus on growth and profitability. We have opened all the villas of Mansions last year as part of our unique high-end offerings to boost player retention and new player acquisition.
MGM hotels are now closed, followed the Macau government decision on February 5 to temporarily suspend operations of all casinos in the city to prevent the spread locally of the coronavirus infection.
Grant Bowie, Chief Executive Officer and Executive Director of MGM China said: "We are grateful for the decisive actions and leadership of the Macau government it takes to contain the coronavirus. MGM places high importance on the health and safety of our team members, guests and all Macau citizens, and fighting against the epidemic is its current topmost priority. We will continue to work with government and our MGM team as we are preparing for the recovery."
About MGM China Holdings Limited:
MGM China Holdings Limited (HKEx: 2282) is a leading developer, owner and operator of gaming and lodging resorts in the Greater China region. We are the holding company of MGM Grand Paradise, SA which holds one of the six gaming concessions/subconcessions to run casino games in Macau. MGM Grand Paradise, SA owns and operates MGM MACAU, the award-winning premium integrated resort located on the Macau Peninsula and MGM COTAI, a contemporary luxury integrated resort in Cotai, which opened in early 2018 and more than doubles our presence in Macau.
MGM China is majority owned by MGM Resorts International one of the world's leading global hospitality companies, operating a portfolio of destination resort brands including Bellagio, MGM Grand, Mandalay Bay and The Mirage. For more information about MGM Resorts International, visit the Company's website at www.mgmresorts.com.
SOURCE MGM China
V9BET Announces Diego Forlán As Its First Ever Brand Ambassador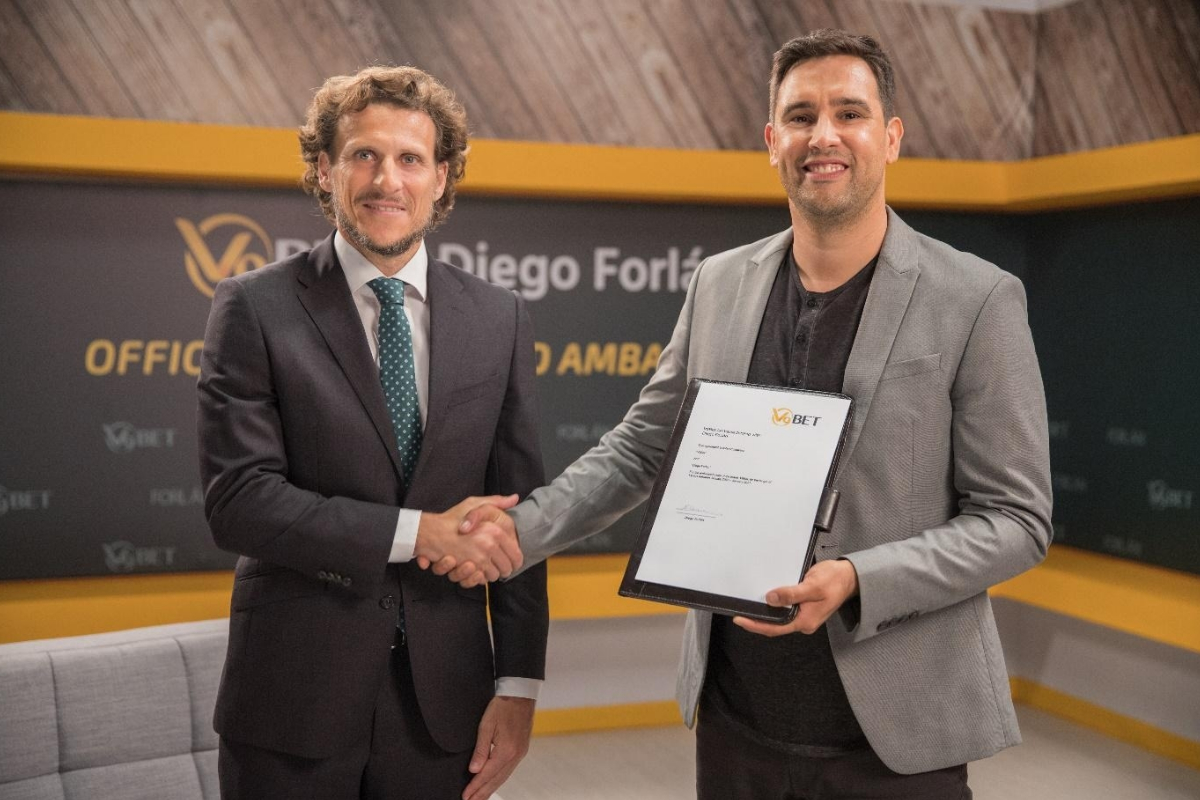 Reading Time:
< 1
minute
PARTNERSHIP BROKERED BY MEDIAPRO ASIA
Today, one of the leading international online gaming company in Asia, V9BET, announced former Manchester United striker Diego Forlán as its first ever brand ambassador.
As V9BET's first brand ambassador, Forlán will assist in promoting the brand across the Asia region through a series of branded content that comprises of him sharing his thoughts on the V9BET's products and invaluable insights ahead of UEFA Euro 2020. Furthermore, Forlán will join V9BET members at the Euro 2020 Final in July this year.
"V9BET represents a young and lively brand in the market, and it is the leader on sports gaming. It is my pleasure and honour to be the ambassador of V9BET, to represent their brand, image and spirit", said Forlán, the two-time winner of both the Pichichi Trophy and European Golden Shoe.
In the 2010 Fifa World Cup, he was awarded the Golden Ball as the tournament's best player. Arguably one of the best strikers of all time, Diego Forlán is currently the manager of Club Atlético Peñarol. The Uruguayan professional football manager is also a former player of numerous top football clubs in Europe in his early football career – Manchester United, Villareal, Atletico Madrid and Inter Milan.
A spokesperson for V9BET added: "We are proud to announce Diego Forlán as our 2020 Official Brand Ambassador for V9BET. We hope this partnership brings more trust and assurance to our valued members".
Mediapro Asia's Managing Director, Lars Heidenreich, commented that, "We are always pleased to present great opportunities to both parties, bringing greater focus for the brand and delivering memorable moments to Diego Forlán's fans around the world".
APE entered into the Operating Lease Agreement in Cebu Casino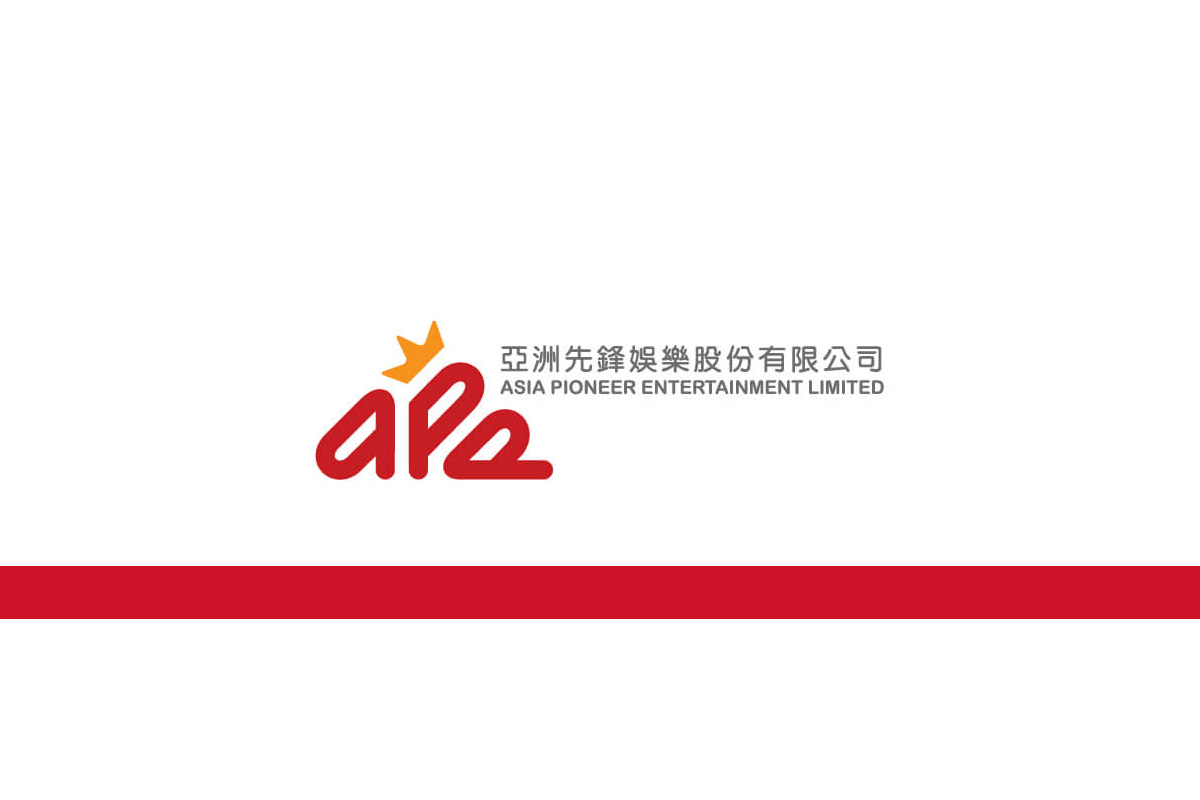 Reading Time:
2
minutes
Asia Pioneer Entertainment Holdings Limited is pleased to announce that its wholly-owned subsidiary, Asia Pioneer Entertainment Limited ("APE") entered into an Operating Lease Agreement ("Agreement") with Glimex Inc. ("Glimex") on 31 January 2020, to lease electronic gaming equipment ("EGEs" or "Leased Equipment") to Glimex, for use at Palace Casino located at JPark Island Resort in Cebu the Philippines, for a term of 24 months.
Pursuant to the Agreement, APE will place up to 62 units of Electronic Gaming Equipment (EGE) into JPark Palace Casino on an operating lease basis and will receive a variable rental income through Glimex of equivalent 22.5% of the Net Performance of each Leased EGE on a quarterly basis. This Agreement is in addition to the existing 24 units of EGE that APE supplied under Finance Lease agreement with Glimex in Dec 2018 bringing the total number of 86 units of EGE supplied to Palace Casino.
Glimex is a company duly organised and existing under and by virtue of the laws of the Philippines and is principally engaged in the business of distribution of products in the power, energy and gaming sectors. Glimex is a sub-operator and has entered into an operating agreement with the operator which is the VIP tour operator concession owner of Palace Casino at Jpark Island Resort, the Philippines.
Mr. Chan, Tony Chi Lun, Chief Financial Officer and Executive Director of APE Holdings said, "As a total solutions provider of EGEs for land-based casinos in Macau as well as other regions in Asia, we are really excited to enter into this Operating Lease Agreement with Glimex, to extend our footprints in the Philippines. This is a strategic move for APE to scale our operating leasing business in Asia and we will devote ourselves to seize the opportunities generating from the demand from Glimex and the market in this country. In addition, we may further expand the operating leasing business in Macau and other countries in the South East Asia in the future."
Mr. Arvin Gacrama, Vice President of Glimex Inc concluded, "We believe the co-operation between Glimex and APE will bring new innovations for Philippine licensed land based casinos to expand their equipment financing operations. We look forward to partnering APE in more business opportunities in the Philippines gaming sector to bring innovative products and financing solutions.
MGM Resorts Is on the Brink of Becoming Osaka's IR Partner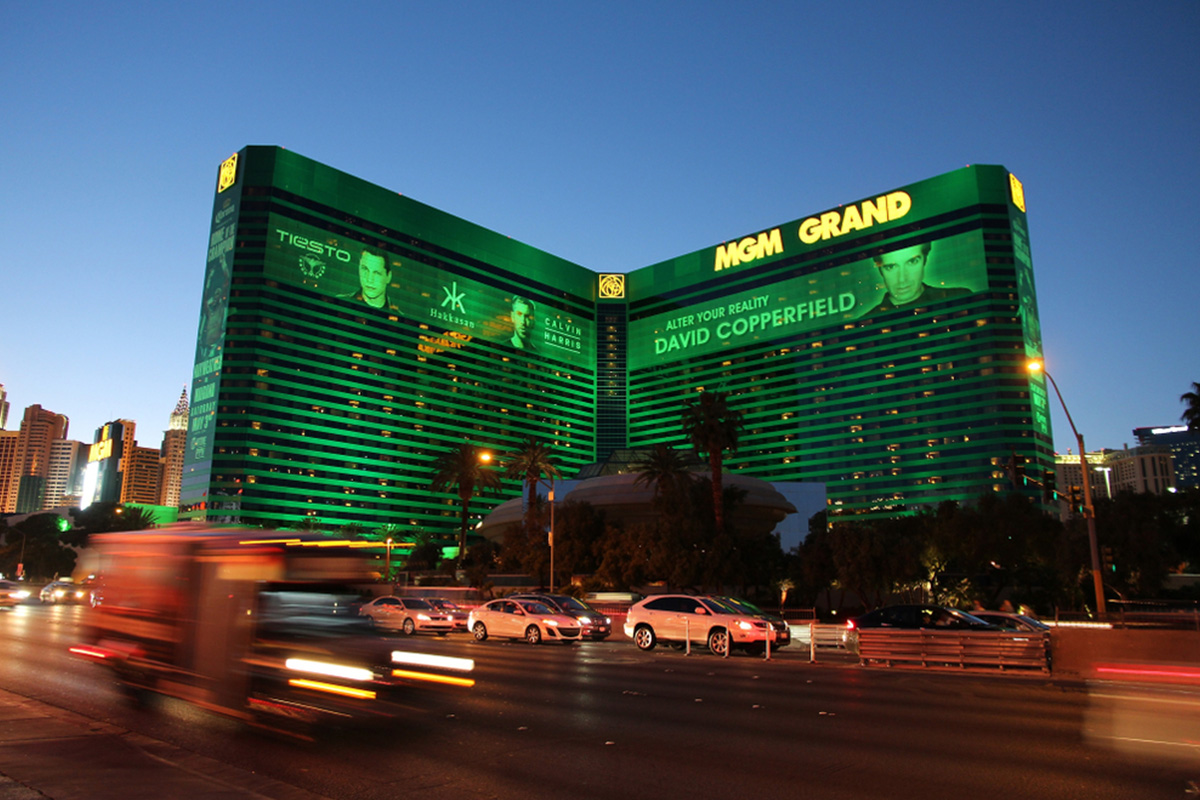 Reading Time:
< 1
minute
MGM Resorts has moved irreversibly closer to start an integrated resort in Osaka. The Osaka Prefectural Government has announced that the US casino group and its local partner Orix are the only consortium left in the fray.
Two more companies had been in the race reportedly: Galaxy Entertainment Group and Genting Singapore. However, both of them seem to have withdrawn from the race, as MGM emerges as the last man standing. The prefecture authorities have confirmed that the government had only received the application from MGM only.
Shortly after the announcement, Genting Singapore issued a statement in which it explained it "had to abandon our participation in the RFP for the Osaka/Yumeshima District Specified Complex Tourism Facilities Installation and Operation Project" after coming to the conclusion that it was unlikely to win.
Genting will now focus on Yokohama, like LVS, Melco and Wynn.