Booming Games launch Wild Energy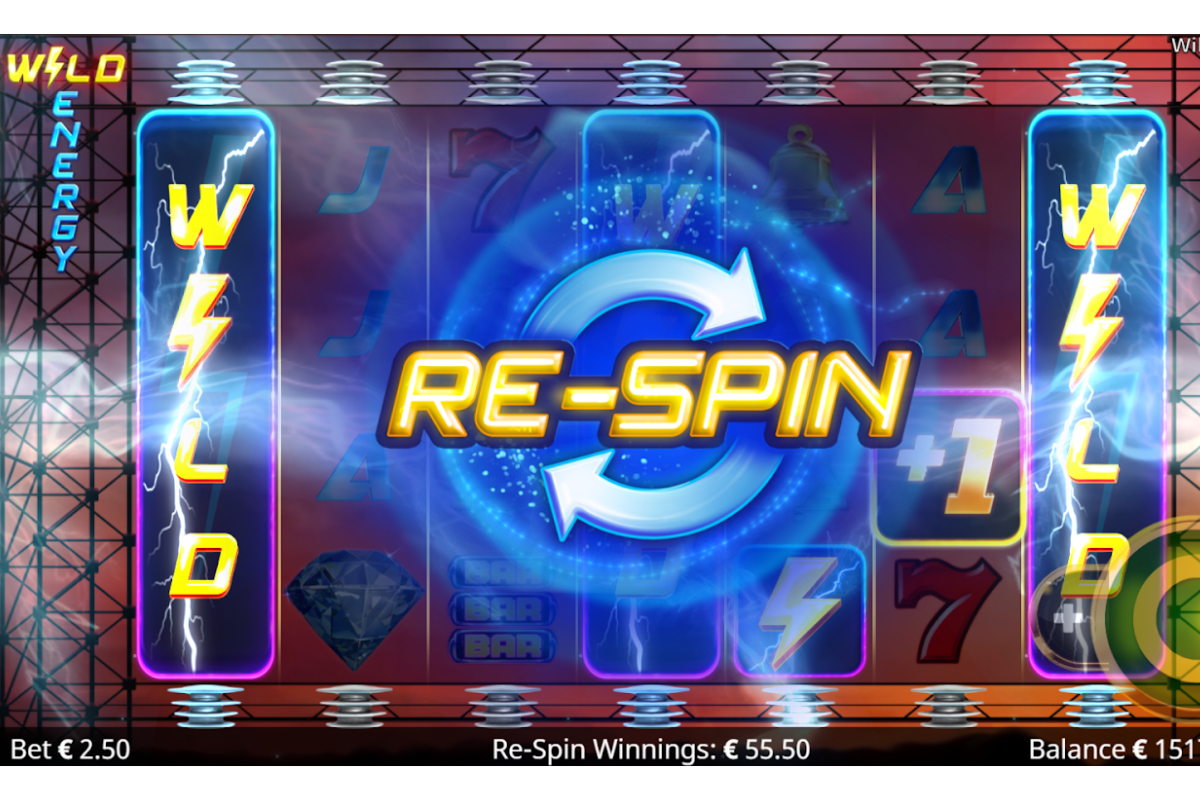 Reading Time:
< 1
minute
"Feel the charge pulsing through your veins as you spin the reels in Booming Games' latest stunning release of Wild Energy" says Shane Cotter, Booming Games' Director of Product. He continues, "This 25 payline 6×4 (7×4 in Respins) powerhouse of a game is as highly volatile as it looks, enabling players to win up to 5 thousand times their bet in one spin."
Highly charged with wilds of every description, Wild Energy offers Wild Reels, where in the base game it's possible to land Wild Reels simultaneously on reels 2, 3, 4 and 5. Or even better, players can land Wild Reels with a 2x Multiplier.
Random electric surges are liable to take over the game board at any moment, firing out Wilds across the grid; while Bursting Wild Reels can turn both of their neighbouring reels wild, giving the player 3 Wild Reels in a row.
But the most electrifying feature has to be the Wild Respins, where the reels are torn apart to form a 7×4 grid, adding an additional Wild Reel, and guaranteeing Wild Reels on reels 1, 4 and 7. And to add to the fun; there's literally no limit to the number of Respins which can be triggered; so plug in, turn on, and go wild with Booming Games' Wild Energy.

NBA Africa and Hennessy to Host League's First NBA Crossover Lifestyle Event on the Continent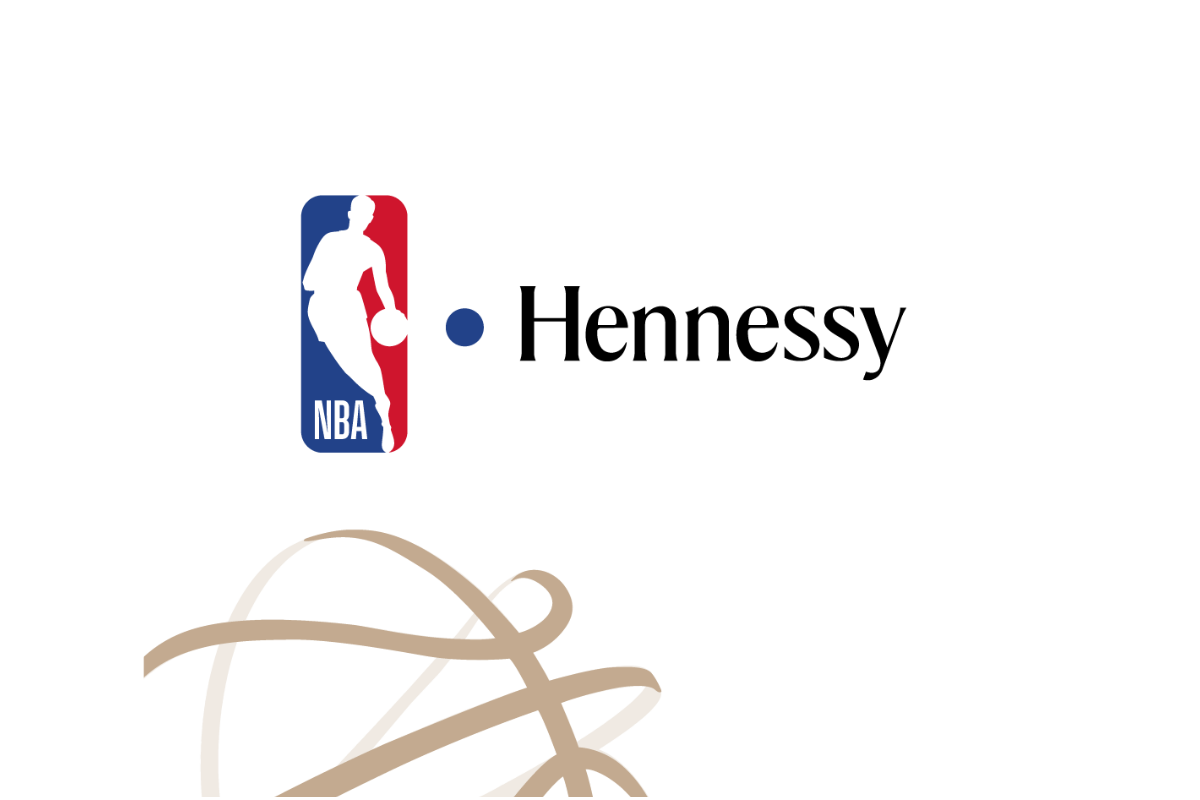 Reading Time:
2
minutes
NBA Africa and Hennessy, the world's best-selling cognac, today announced that NBA Crossover, an invite-only lifestyle event that will showcase the convergence of the NBA and popular culture through the art, fashion, music and technology that surround today's game, will take place in Africa for the first time on Saturday, Feb. 5 at Landmark Beach Front in Lagos, Nigeria.
As part of NBA Crossover, Africa's first floating basketball court will be displayed at Ikoyi Link Bridge in Lagos from Feb. 3-5. In addition, on Feb. 5 Hennessy will be the Presenting Partner of a celebrity basketball game at Landmark Beach Front featuring Nigerian artists, performers and media personalities. NBA Africa and Hennessy will also donate a basketball court to the Lagos State Parks and Gardens Agency at Ikorodu Recreational Park as part of their and Lagos State's commitment to providing people in the state with access to sport.
"We at Hennessy are thrilled to partner with NBA Africa to create this unforgettable experience in Lagos. Nigeria is such an important market for both Hennessy and the NBA, and this event is something we've been looking forward to for some time," said Hennessy President & CEO Laurent Boillot. "The NBA and Hennessy have made a huge impact on urban culture across the globe, and this partnership event in Lagos will again showcase that our collective influence moves far beyond the court. Over the past year, Hennessy has partnered with the NBA to showcase courts in iconic locations in Australia, China and the UK, and it is now time for Nigeria to enter the game."
"We are thrilled to celebrate the NBA's landmark 75th Anniversary Season with Hennessy in such iconic fashion," said NBA Africa CEO Victor Williams. "Nigerian players have had tremendous impact on basketball and the NBA, and it is only fitting that we host our first NBA Crossover event on the continent in Lagos, where there is already tremendous talent and passion for the game."
"NBA Africa is committed to the development of basketball in Nigeria, and this event, in addition to the opening of our office in Lagos, mark another milestone in our efforts to grow the game in the country," said NBA Africa Vice President & Country Head of Nigeria, Gbemisola Abudu. "I look forward to NBA Crossover and to working with my colleagues to expand our engagement with Nigerian fans, partners and basketball stakeholders in the months and years to come."
For more than 250 years, Hennessy has celebrated those who embody the "Never Stop. Never Settle" ethos that is personified by the NBA's unwavering commitment to drive culture forward. Throughout the NBA's 75th Anniversary Season, Hennessy will celebrate the tradition and mindset of basketball fans across Africa through a range of consumer events, activations and localized content.
NuxGame is Getting Ready for ICE London 2022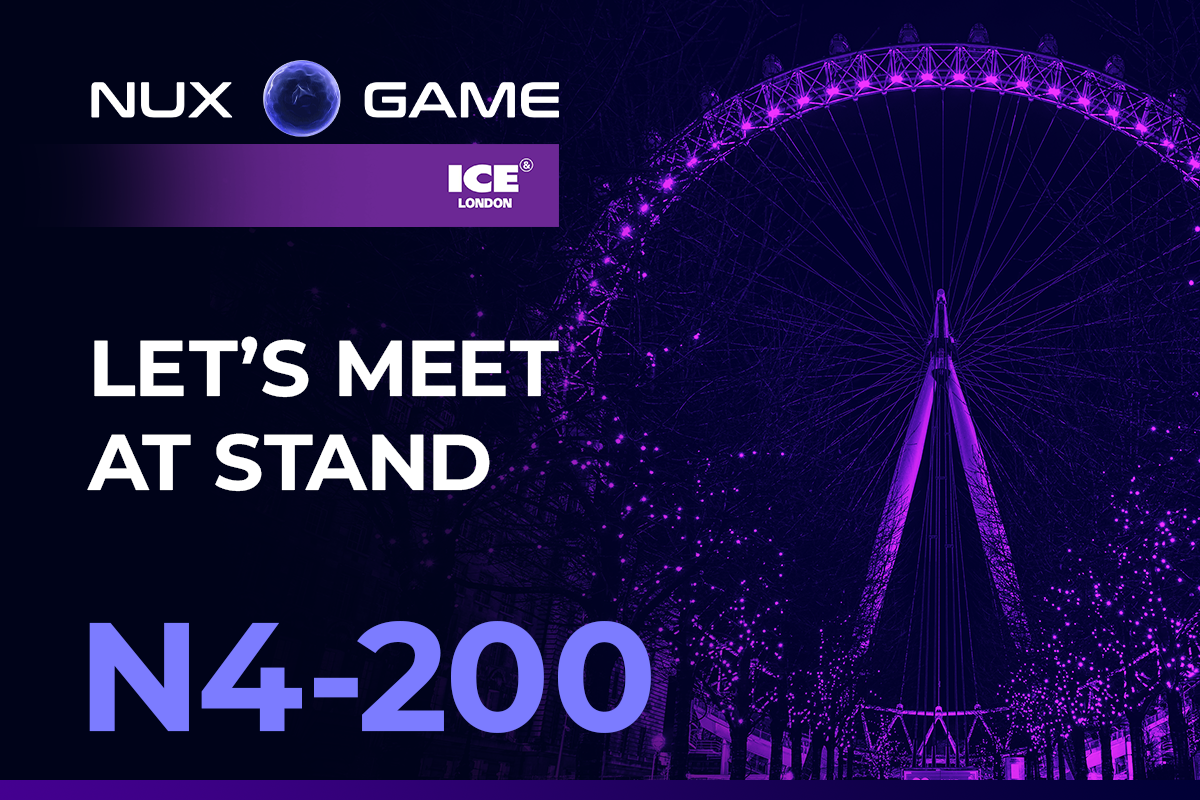 Reading Time:
2
minutes
January 2022, NuxGame is going to take part in an upcoming ICE London 2022 iGaming exhibition. Our team invites iGaming business representatives and partners to get in touch on the upcoming event that is going to take place from the 12th to the 14th of April at the ExCel London international convention center. ICE London is an annual international iGaming event that is frequently referred to as one of the most influential venues for the iGaming business of any scale.
At the upcoming exhibition, NuxGame is about to present some of its latest innovations that concern its core iGaming solutions. Also, the company will present some of the latest original developments that will be available to customers soon.
According to the company's official announcement: "In 2021, NuxGame managed to expand its boundaries and realize some of the most inventive and forward-looking ideas and features. We can't wait for the opportunity to introduce our core products that have gone through multiple global updates and, to my mind, are some of the best iGaming solutions on the market right now".
NuxGame at ICE London 2022 is about to present an updated iGaming platform for online casinos and sportsbooks. According to company officials, the platform has gone through multiple innovations – new functional menus implemented, user menu customization features added, new filters and new analytical tools integrated for the convenience of users, and obtaining statistical data for carrying out marketing activities. Also, NuxGame will present the custom-built agent and affiliate system modules for the very first time.
NuxGame team will be available all three days, from the 12th to the 14th of February, at the stand number N4-200. We invite iGaming companies, operators, and providers to our stand where you can learn more about our products and solutions, the benefits we offer to our customers, and consider prospective cooperation.
ICE London is on the list of the most influential global iGaming exhibitions. Every year it is attended by representatives of the top providers, operators, resellers, marketers, and other experts working in the iGaming sphere.
236 suspicious betting alerts reported by IBIA in 2021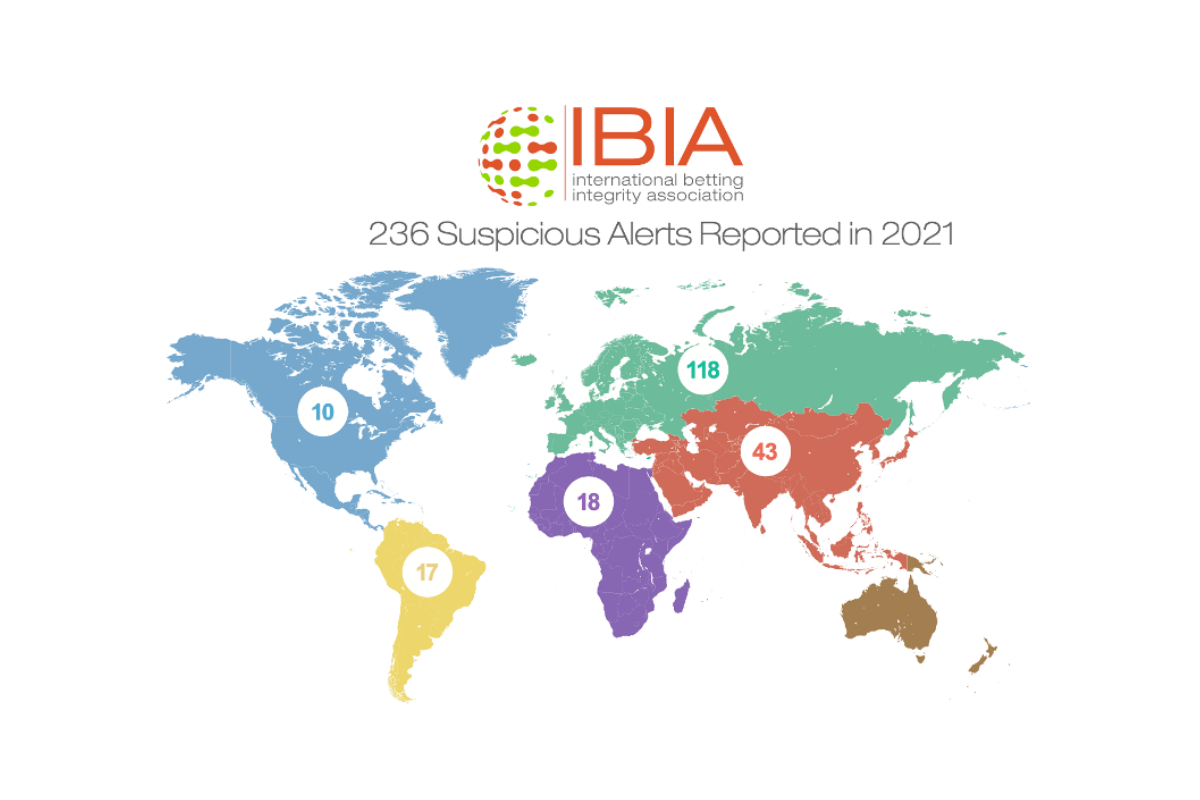 Reading Time:
2
minutes
The International Betting Integrity Association (IBIA) reported 236 cases of suspicious betting to the relevant authorities during 2021, with 69 alerts in the fourth quarter (Q4). The annual figure is a 13% reduction on the 270 cases reported in 2020. The 2021 figure is consistent with recent years, with the average number of annual alerts at 240 during 2018-20. The 2021 alerts spanned 13 sports and 49 different countries, with tennis and football continuing to dominate. Europe also continued to provide the highest number of alerts with 50% of the annual total.
Khalid Ali, CEO of IBIA, said: "Another challenging year for the sector has passed with the spectre of Covid and its impact on sporting events declining, and hopefully a potential endgame in sight. It is therefore welcomed that the alerts for 2021 showed a downward trend and a return to pre-Covid numbers. Challenges however persist, notably with the growth of private sports events and establishing integrity protocols to the levels seen in traditional sports bodies. The association is working with a number of stakeholders in this area to improve integrity provisions.
"Indeed, the dangers of betting corruption remain, and as the Optimum Betting Market report published last year highlighted, that equates to around $25m per annum in lost revenue for the regulated betting sector globally. It is therefore welcome that the requirement for operators to be part of an integrity monitoring system have gathered pace across the US, and have been endorsed in Sweden, to add to existing requirements in the Netherlands, Germany and the Czech Republic. The approach in Ontario is particularly worthy of attention and is a best practice model. The association looks forward to working with a wider range of operators on integrity as a result."
Other key data for 2021:
80 – Total tennis alerts, a decrease of 18% on the 98 reported in 2020
66 – Football alerts, an increase of 8% on 2021 and the highest annual number reported
27 – Alerts on sporting events in Russia, the highest number for a single country in 2021
11 – Successful sporting or criminal sanctions during 2021 from IBIA alerts
10 – Alerts reported in North America, a 54% decrease on the 22 reported in 2020
Over the five-year period 2017-21, IBIA reported 1,222 alerts across 19 sports and 101 countries.
The International Betting Integrity Association is the leading global voice on integrity for the licensed betting industry. It is run by operators for operators, protecting its members from corruption through collective action. Its monitoring and alert platform is a highly effective anti-corruption tool that detects and reports suspicious activity on its members' betting markets. The association has longstanding information sharing partnerships with leading sports and gambling regulators to utilise its data and prosecute corruption. It represents the sector at high-level policy discussion forums such as the IOC, UN, Council of Europe and European Commission.