Evoplay Entertainment launches industry's first RPG slot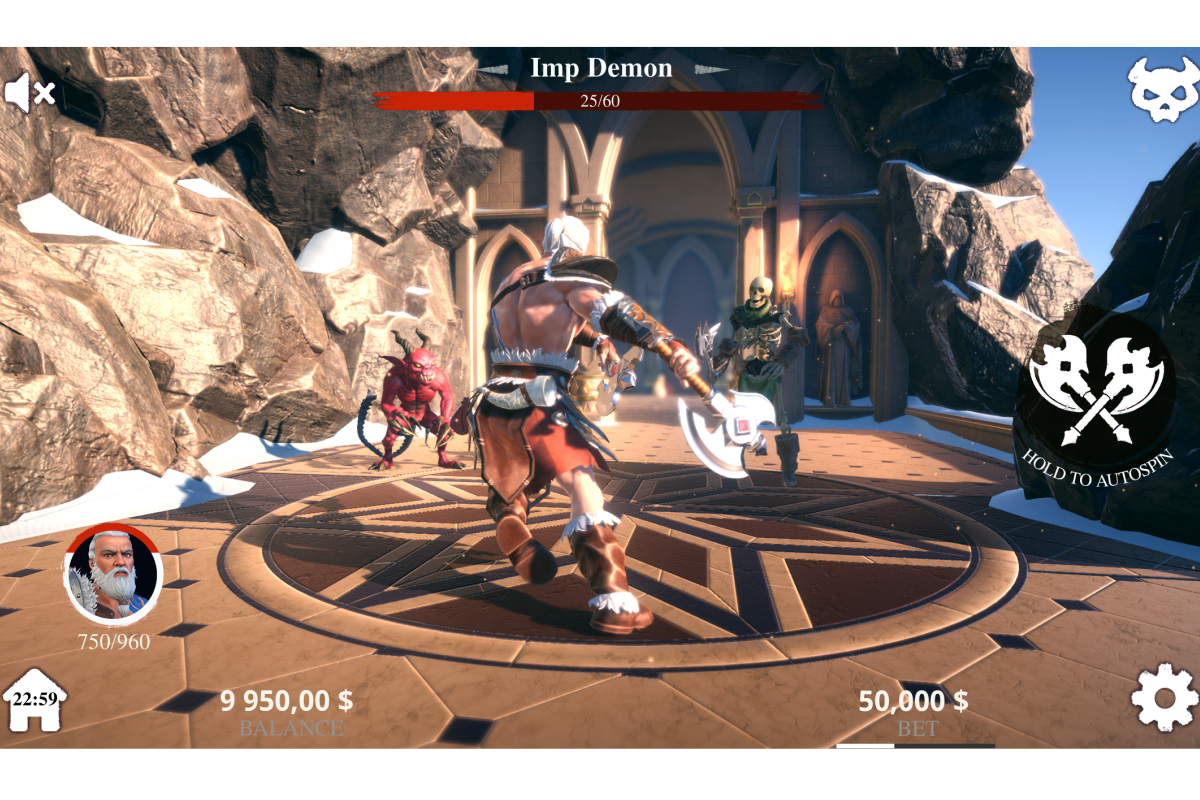 Reading Time:
2
minutes
Developer further cements its reputation for trailblazing innovation
Evoplay Entertainment, the innovative game development studio, has announced the launch of the industry's first ever role-playing game (RPG) slot, Dungeon: Immortal Evil.
The result of over a year's research and development, Dungeon: Immortal Evil harnesses the latest in 3D gaming technology to offer players the first ever slot-based third-person hack and slash adventure.
Designed to be truly HTML5 mobile-perfect for handheld gaming, it is unique in its slot-based gameplay. Rather than facing regular pay symbols and pay patterns, the game's mechanics will be familiar to players of RPGs – following the player's avatar throughout as he battles with the game's monsters and accumulates loot when victorious.
Tracked by a third-person 3D camera that follows the hero's adventure throughout the game's many different levels, every spin is a new journey through a different level with a random number of enemies and a mystery loot-based outcome for each win. Each victory awards players with loot divided by rarity: common, magic, rare, epic or legendary: convertible into an instant money outcome.
Despite the RPG elements and immersive gameplay, Dungeon: Immortal Evil stays true to its slots-based origins – all wins and losses are RNG-based, no skills or knowledge can help – it all comes down to the luck of the spin and the RNG algorithm.
In place of free spins, and to unlock bonus achievements, players must battle their way through a number of Dungeon spaces, fighting with enemies who protect the final level's boss. After entering the portal into the Dungeon players must bravely vanquish a series of opponents culminating in a showdown with the final Boss, where a bet multiplier of up to 5000x can be won.
Every bonus level has an RNG determined reward, equal to money. Once a player is victorious, a chest appears which contains a random selection of a weapon, armour upgrade or health potion.
Commenting on the launch of the industry's first ever RPG slot, Ivan Kravchuk, CEO of Evoplay Entertainment, said: 
"At Evoplay Entertainment we're always looking to push the boundaries of what's possible when it comes to gaming. The result of over a year's dedication from our fantastic team, Dungeon: Immortal Evil is designed for the next generation of player who values an immersive experience beyond the typical 'spin and win'. 
"As the industry's first RPG (think first-person adventure) slot, we've had to start from scratch when it comes to building it from the ground up. Everything from design to the game's mechanics – it has literally been a labour of love for us to create something that can be called truly new in the industry, and we can't wait to see what our players make of it."
The hugely popular studio first shot to fame in 2018 with the industry's first mass-market 3D / VR slot, Necromancer.
Having gone from strength-to-strength since, Evoplay Entertainment now boasts a 70+ strong portfolio of slots, table, and instant games. The developer plans to cement its innovative reputation further by continuing to unveil some of the industry's most advanced slots at headline events throughout the year.
World's most renowned motorcycle event – Isle of Man TT – goes digital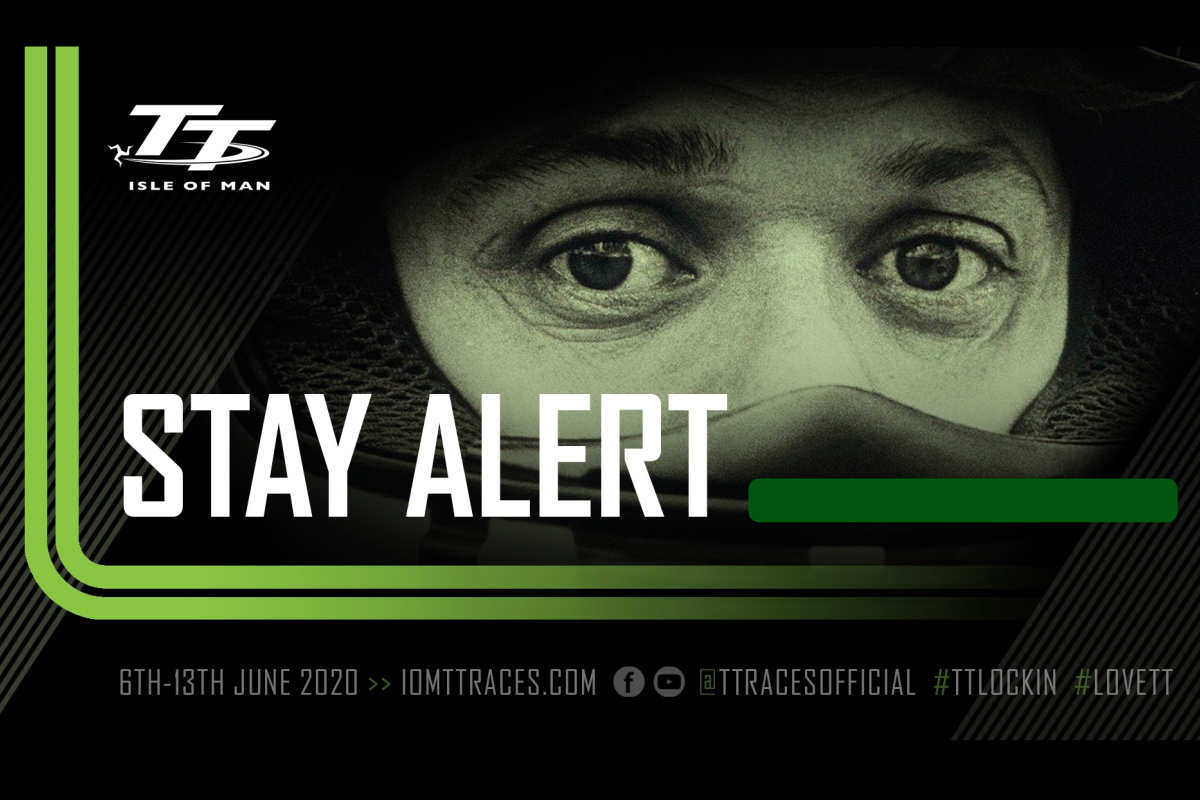 Reading Time:
2
minutes
The Department for Enterprise, promoters of the Isle of Man TT Races, has announced a 'TT Lock-In', including a virtual race between elite riders and international gamers.
Whilst the physical races are not going ahead this year, fans will be able to enjoy TT racing not seen in its 100-year history, the 'Virtual TT powered by Motul'. Eight TT stars will be getting to grips with a new challenge by tackling the familiar course remotely via the newly released game, 'Isle of Man TT: Ride on the Edge 2'. To add further excitement, the riders will be paired with experienced gamers from around the globe battling it out to achieve the best aggregate time to see who will be crowned this year's 'Virtual TT 2020 Champions'.
Among the line-up is Isle of Man local, Conor Cummins, who will be taking part alongside other TT Races regulars, Peter Hickman and Davey Todd. Their teammates, leading international gamers, hail from Russia, USA, and the UK, plus racing legend Steve Hislop's son Aaron.
As part of an eight-day digital TT entertainment programme starting June 6th, viewable via the Official TT website iomttraces.com, Facebook page and YouTube channel, 'TT Lock-In' will blend some of the greatest solo and sidecar moments from the track in the TT's long illustrious history with live interviews, personal insights and revelations from the TT Races' biggest stars.
TT fans can look forward to a week of exclusive TT themed entertainment from the past, present and future, hosted by Vlogger Chris Pritchard and double TT Race winner Steve Plater.
Broadcast live via the 'TT Lock-In' virtual studio, Chris and Steve will be joined by a 'who's-who' of TT racing to provide their own unique views and personal insights to the series. Fans will have the chance to submit their own questions and messages for John McGuinness, Dean Harrison, Carl Fogarty, Phillip McCallen, Rob McElnea, Peter Hickman, Brian Reid and Cameron Donald as well as multi-sidecar TT race winners Ben Birchall and Dave Molyneux.
Lyle Wraxall, CEO of Digital Isle of Man, added:
 'The 'Virtual TT powered by Motul' is an exciting project that provides us with the chance to engage with new and different fans around the world. It will open doors to explore digital channels and opportunities for the island such as our new esports initiative.
Thanks to our network, our technical excellence, collaboration with gamers, motorsport and developers, and world-leading infrastructure, we have been able to produce an event that I'm sure will cement our position as a forward-thinking and adaptable home for digital  innovations and businesses.'
A complete schedule for the free 'TT Lock-In' can be viewed on the IOM TT website, and fans can watch via iomttraces.com and the TT Races Official Facebook page and Isle of Man TT Races Official YouTube channel.
BtoBet Partners With Leading International Land-based Casino Operator For Online Transition In Tanzania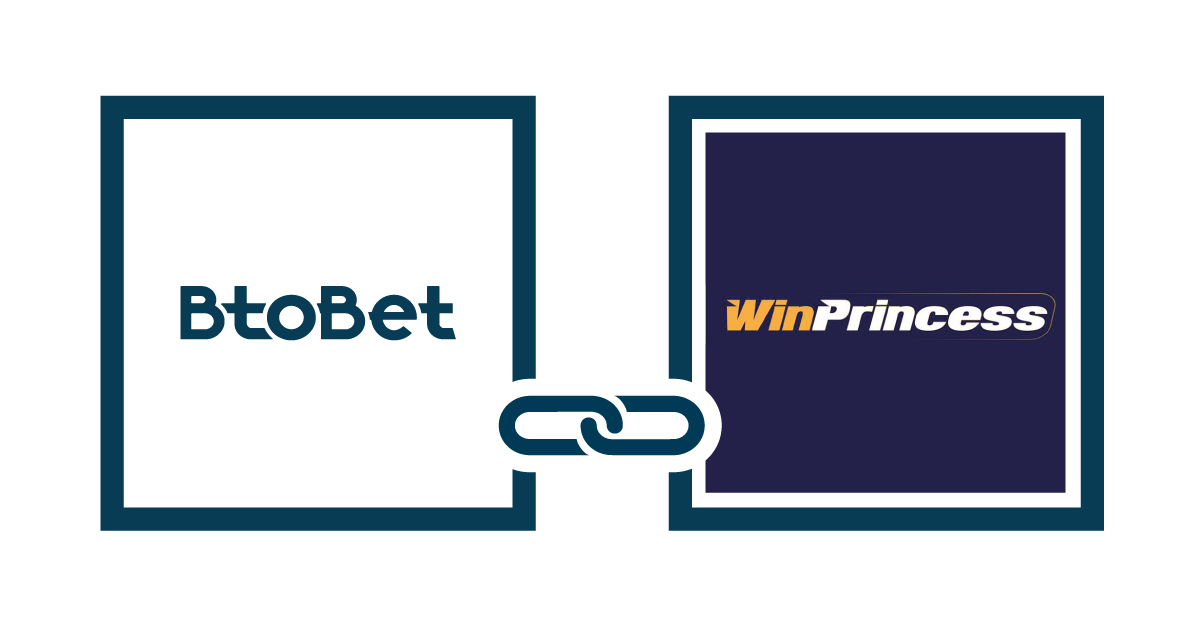 Reading Time:
< 1
minute
Leading iGaming platform provider BtoBet is expanding its footprint in Africa, announcing a partnership with WinPrincess, the principal retail casino in Tanzania. Through this partnership, WinPrincess will be diversifying its operations, incorporating the digital channels to its retail business strategy.
Operating 32 casinos in 15 countries across 4 continents, the integration of an omnichannel approach to its retail casino in Tanzania will be the first step for the group as it seeks to expand its global operations to the digital channels.
Guven Eraslan, Executive Coordinator of the WinPrincess Group, stated that the investment in the Tanzanian iGaming industry will see the group not only focus on the online casino aspect, but will also branch out to other verticals primarily sportsbook. "Like any other company we need to grow to continue to exist. Therefore, we cannot afford to miss any of the opportunities that lie ahead of us," stated Eraslan.
Eraslan added that Tanzania's betting industry has more than doubled in the last three years. "Moreover three of the fastest growing cities in the world are in Tanzania, and thus we firmly believe that Africa is a safe bet if you need a good start in the iGaming industry."
Alessandro Fried, BtoBet's Chief Executive Officer, expressed his pleasure regarding the company's partnership with WinPrincess. "The brand and the reputation that WinPrincess have built in the land-based casino sector across a multitude of countries speaks for itself. Just like BtoBet, they continuously pursue innovation, placing utmost importance on their player experience."
Fried noted that without any form of doubt, WinPrincess will further build on its strong presence in Tanzania, whilst targeting further online growth in the medium term through its vast land-based casino network.
Casino Game Maker, Inc. Announces New Product Launch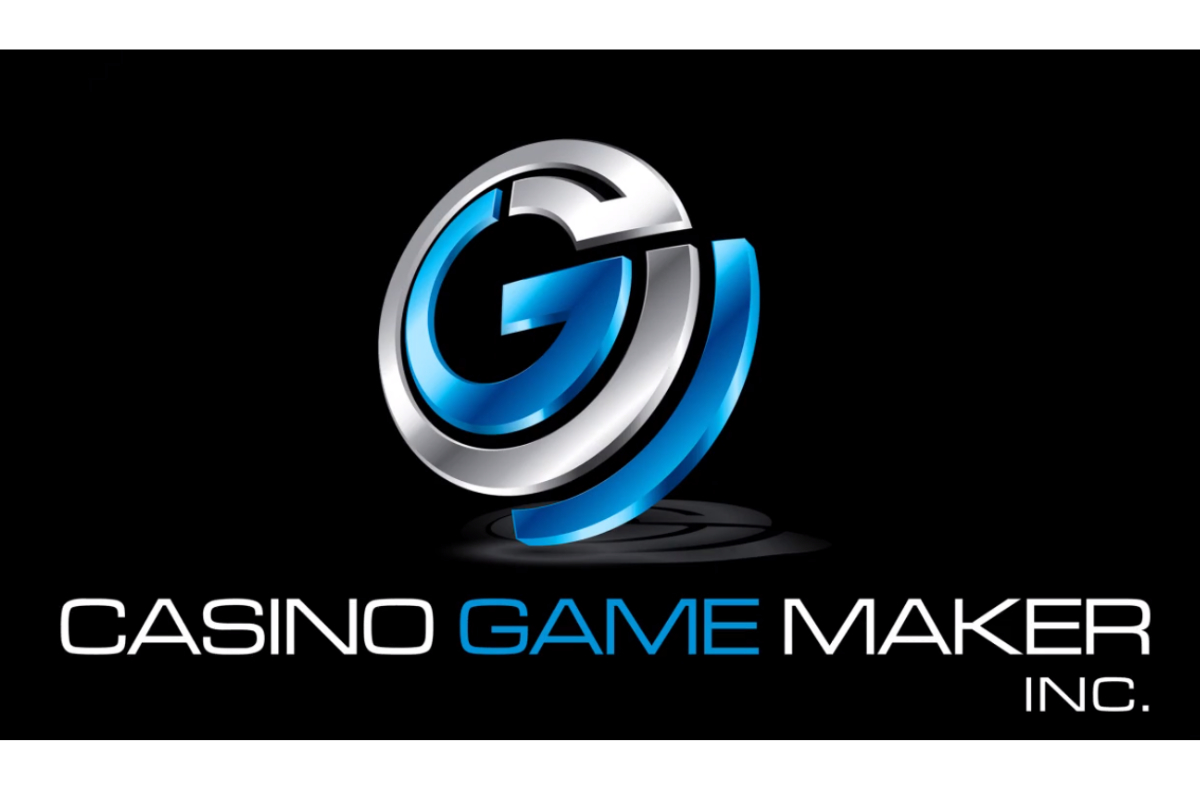 Reading Time:
2
minutes
The launch of the cutting-edge electronic table game terminal Fenrir to provide a solution to land-based casinos aimed with new safety guidelines
Casino Game Maker, Inc. is excited to announce the launch of FENRIR, the cutting-edge electronic table game terminal. Built around the proven VALHALLA+ Gaming Platform, FENRIR provides the ultimate gaming experience, and offers the unique possibility of wagering concurrently on live and virtual games from a single terminal. Featuring a high definition 27″ touch screen, USB 3.0 mobile phone charging ports, and high-fidelity sound. Experience powerful graphics on games like Baccarat, Sic Bo, Craps, Roulette and more! Fenrir's compact footprint and well-designed Safety Shield provide a perfect solution for operators who are looking to modify their floors to comply with the new safety guidelines.
"We are proud to offer FENRIR as the newest addition to ETG style betting terminals. This top of the line terminal incorporates Casino Game Maker's Gaming Platform, VALHALLA+. This platform offers the latest gaming technologies with industry leading flexibility to adapt to today's rapidly changing gaming environment. Multiple game types can be played on one device, at the same time. This includes playing live dealer table games while playing Class III slots or poker. As the industry and regulators adapt to the new normal of social distancing and safety guidelines, these technologies will help casinos continue to offer exciting games to their players. Offering new games, custom content and meeting new regulations becomes easier when you choose FENRIR," said Brian Dalley, Casino Game Maker Director of Engineering.
"Even before COVID-19, the global market for electronic table games was expected to grow significantly. With the new reality, it appears that the growth could be exponential. Casino Game Maker is focused on developing solutions to help casinos comply with the new safety guidelines. In keeping with this, our game library now includes products such as card-based roulette and craps. We have also developed visually appealing safety shields for our electronic table game terminal, FENRIR, to promote social distancing," said Andrzej Surmacz, Casino Game Maker President. Casino Game Maker specializes in gaming solutions for land-based casinos. Our expertise includes platform design, compliance review, system integration, design and manufacturing of gaming devices. The Company was established in early 2014 and is based in Cedar City, Utah.
SOURCE Casino Game Maker, Inc.