bet-at-home.com releases company figures for 2019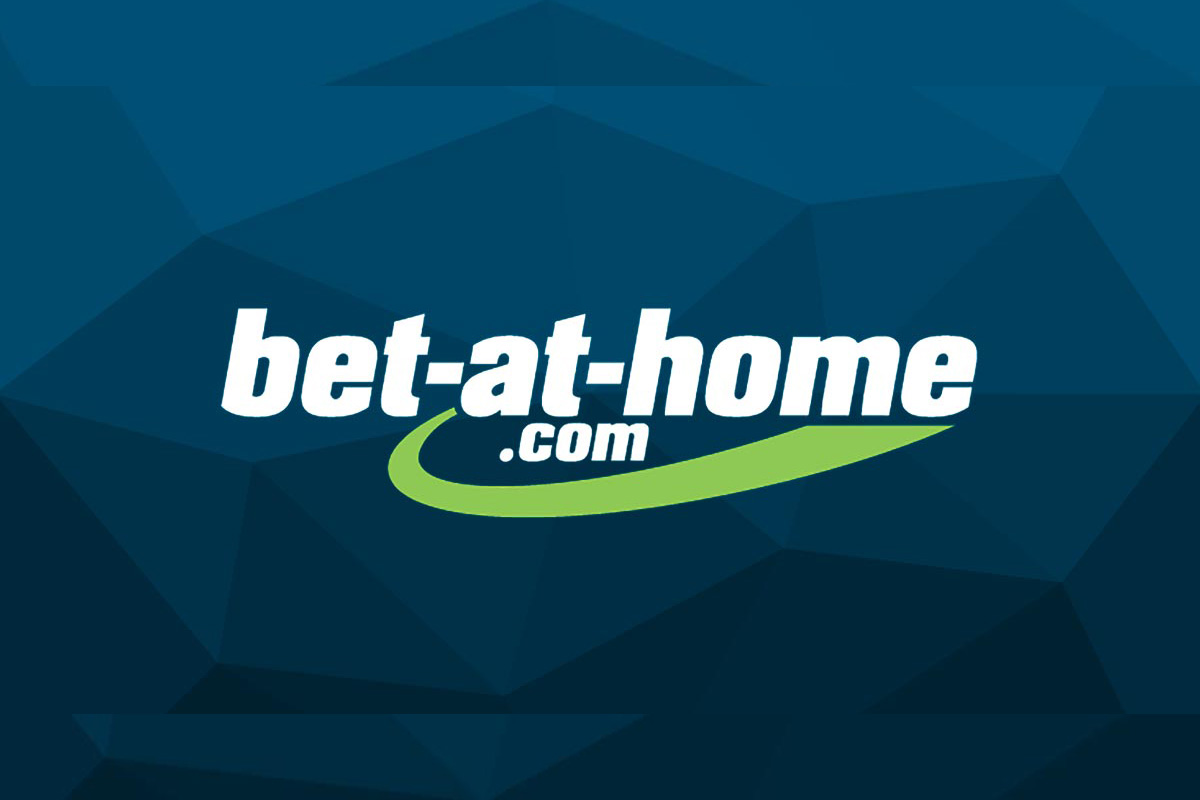 Reading Time:
2
minutes
– Gross betting and gaming revenue of EUR 143.3 million at previous year's level
– EBITDA in financial year 2019 at EUR 35.2 million
– Cash and short-term time deposits at EUR 54.8 million
Revenue development in the financial year 2019:
In financial year 2019, the bet-at-home.com AG group achieved the highest betting and gaming volume in the company's history with more than 3.2 billion euros. Gross betting and gaming revenue reached EUR 143.3 million, almost exactly the same as the previous year (FY 2018: EUR 143.4 million).
Betting fees and gaming levies in the financial year 2019 were slightly below the level of the previous year at EUR 20.9 million (FY 2018: EUR 21.0 million). VAT on electronic services resulted in a burden on earnings of EUR 4.9 million in the financial year 2019 (FY 2018: EUR 7.3 million).
Accordingly, the net betting and gaming revenue increased by 2.0% to EUR 117.5 million (FY 2018: EUR 115.1 million).
Further strengthening of brand awareness and expanding the customer base:
Due to the lack of a major sporting event, bet-at-home set its marketing focus of the year on the start of the European football leagues after the summer break in 2019 and expanded its involvement in top European sport to include further cooperations in ice hockey, volleyball, beach volleyball and basketball. Overall, marketing expenses in the financial year 2019 were EUR 39.8 million, therefore higher than in the same period of the previous year (FY 2018: EUR 38.3 million).
As of December 31, 2019, the bet-at-home.com AG Group had a total of more than 5.2 million registered customers (December 31, 2018: 5.0 million).
Earnings development in the financial year 2019:
In financial year 2019, EBITDA was EUR 35.2 million, EUR 1.0 million below the reference value of the same period in the previous year (FY 2018: EUR 36.2 million). Earnings before taxes (EBT) in financial year 2019 reached EUR 33.1 million (FY 2018: EUR 35.0 million).
As a result of a fiscal tax audit, corporate tax back payments in Austria from changes in group transfer pricing and, correspondingly, corporate tax reclaims in Malta resulted in a net additional charge of EUR 13.9 million in income taxes in the financial year 2019. This burden resulted in a group tax rate of 45.7% (FY 2018: 6.8%). The group tax rate for the financial year 2019, adjusted for one-time effects from the fiscal tax audit, is 18.2%.
Overall, the consolidated profit for the period in the financial year 2019 was EUR 18.0 million (FY 2018: EUR 32.6 million).
About bet-at-home:
The bet-at-home.com AG Group is active in the domain of online gaming and online sports betting. With more than 5.2 million registered customers, the company (which is listed on the Frankfurt stock exchange) represents, together with its subsidiaries, one of Europe's most successful gaming providers. The varied options offered on www.bet-at-home.com include sports betting, poker, casino, games and virtual sports. bet-at-home.com has companies in Germany, Austria, Malta and Gibraltar. The successful development of the company can be attributed to its 288 employees as at 31 December 2019. The Group holds various licenses via its Maltese companies for online sports betting and gaming. The licenses allow the company to organize and market online sports betting and online casinos. Since 2009, bet-at-home.com AG has been a part of the Betclic Everest SAS Group, which is a leading French Group in the domain of online gaming and sports betting.
SOFTSWISS Jackpot Aggregator Announced New Campaign with Spinago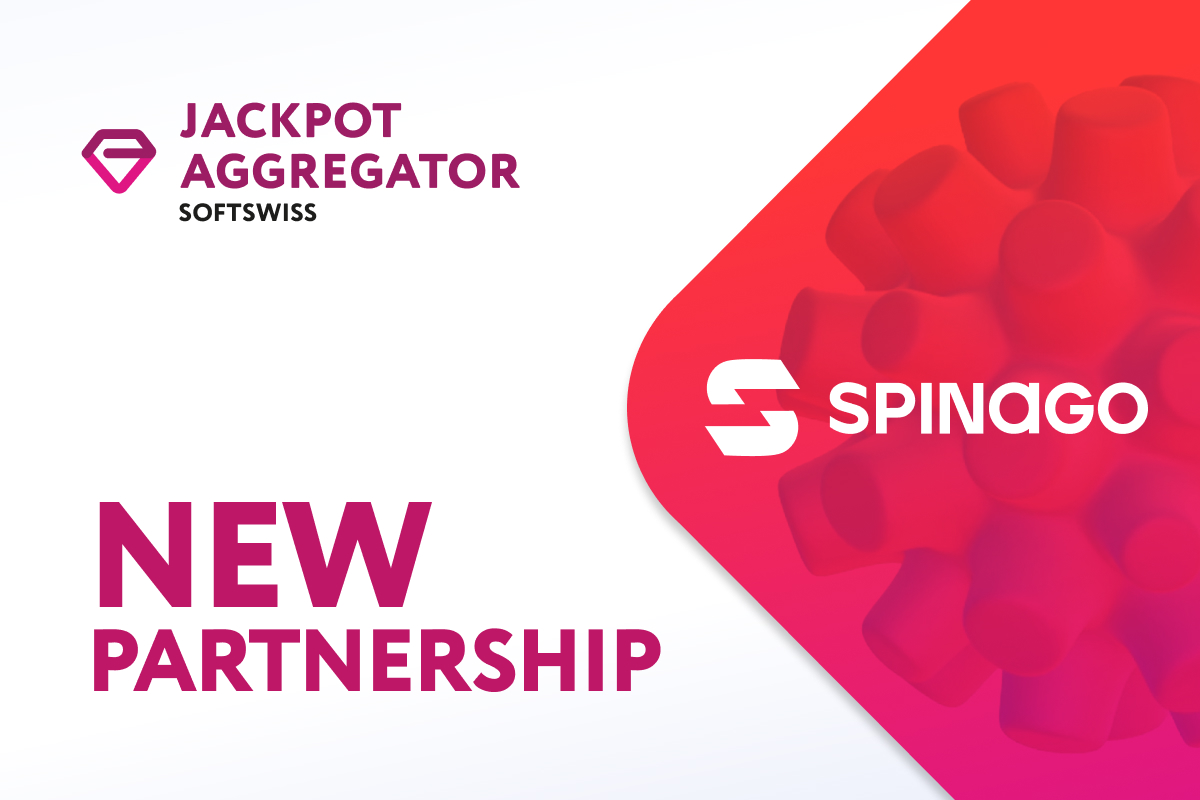 Reading Time:
2
minutes
Online jackpot campaigns are becoming extremely popular in the iGaming community as a powerful tool to attract and retain players and improve overall brand performance. This trend is all the more reinforced by the SOFTSWISS Jackpot Aggregator's new cooperation with Spinago, as the two partners launch a worldwide jackpot campaign.
Spinago has been operating under a Curacao license since 2020, managing a varied game and sports betting portfolio. The operator accepts deposits in fiat and cryptocurrencies and provides 24/7 player support.  
In partnership with the Jackpot Aggregator, Spinago has launched its first jackpot campaign with three independent levels: Standart, Mega, and Grand. Each level offers unique progressive money prizes, with a maximum reward of 80,000 AUD to a lucky player. The jackpot campaign has no wager. Players might bet in slots and live games with a minimum bet of 1.5 AUD. There are no restrictions on the number of bets, same as there are no limits on raffled hits. 
Besides setting up the promotional campaign, the SOFTSWISS Jackpot Aggregator provides end-to-end support to ensure a smooth and seamless user experience. 
Reflecting on the collaboration, the Spinago team notes: "We appreciate working with the software provider who offers not only a flexibly configurable product but also reliable support. The team behind the Jackpot Aggregator managed to quickly set up the campaign and settle all the details with us, taking into account our goals and requirements."
Aliaskei Douhin, Head of SOFTSWISS Jackpot Aggregator, shares his thoughts about the partnership: "We are proud to see an increasing number of iGaming operators who elect to use our product as a driver of growth and scaling. The Jackpot Aggregator team is grateful to Spinago for the trust and opportunity to show how this jackpot campaign will attract new players and reactivate existing ones."
The SOFTSWISS Jackpot Aggregator offers a unique, multi-purpose Jackpot as a Service (JaaS) business model to strengthen brand performance and boost player acquisition and retention. 
The annual VIXIO GamblingCompliance Global Regulatory Awards recognise the best in the industry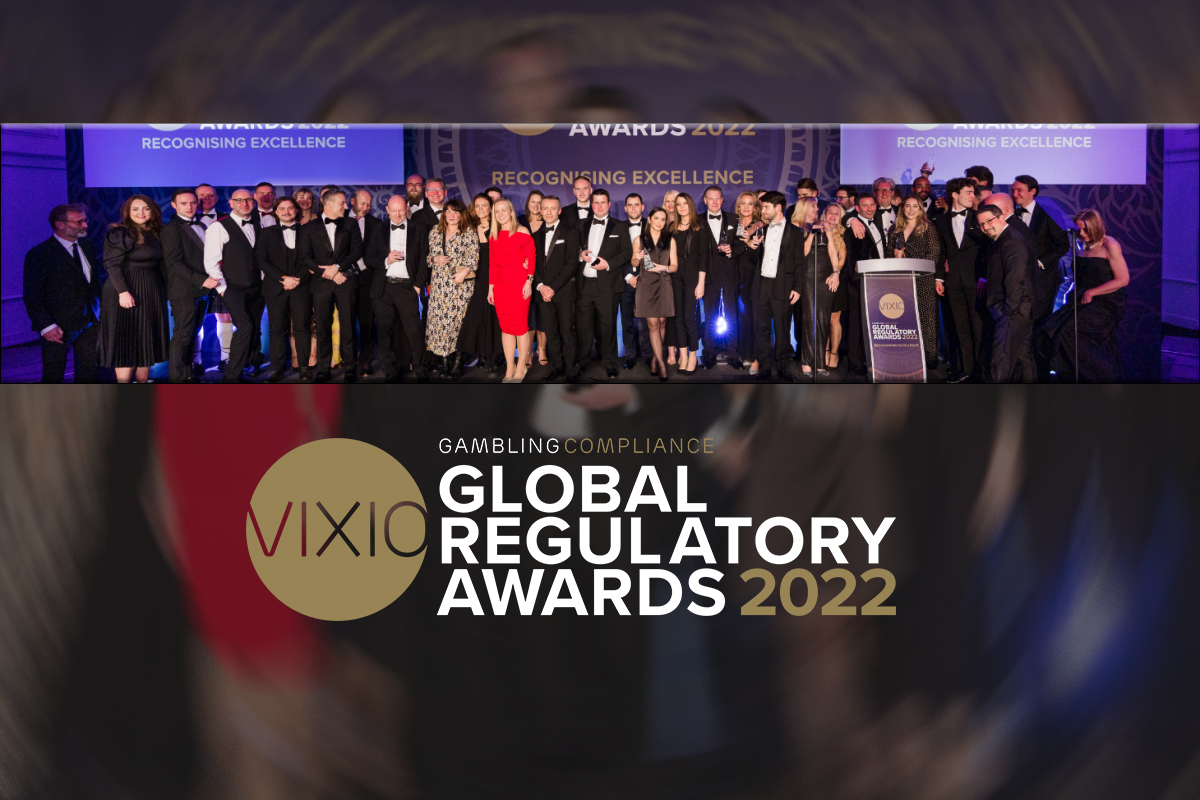 Reading Time:
2
minutes
Yesterday VIXIO GamblingCompliance announced the winners of its Global Regulatory Awards (GRAs). We were delighted to host more than 350 guests at the De Vere Grand Connaught Rooms in London. The prestigious GRAs recognise and reward individuals and teams who work tirelessly to set new standards in compliance and responsibility within the gambling industry.
Comedian Hugh Dennis was the night's host and helped present the 20 categories, along withspecial guests. Highlights from the night include wins by Christine Gallo at GLI, David Webb from BetConstruct and Beth Jones at Genting Casinos, all of whom walked away with one of our special individual awards. Meanwhile, Flutter Entertainment had a night to remember, receiving three Global Regulatory Awards including Compliance Team of the Year. We concluded the ceremony with our annual Compliance Lifetime Achievement Special Award, which was awarded to Paul Burns, the CEO of the Canadian Gaming Association.
The full list of 2022 award winners can be found here.
Since its launch in 2017, the independently adjudicated GRAs has become the biggest of its kind, and continues to grow as the industry moves towards a stronger culture of compliance.
VIXIO would like to thank this year's awards sponsors: Bally's Interactive, BetConstruct, Docaposte, DraftKings, Fortuna Entertainment Group, GiG Comply, Playtech and San Manuel Tribal Gaming Commission, as well as our charity partner YGAM. Without the continued support from our sponsors and partners, the Global Regulatory Awards would not have been the success that it continues to be.

Mike Woolfrey, CEO of VIXIO, said: "Congratulations to all our winners. This year the standard was exceptionally high, so winning an award really is a clear demonstration of a dedication towards regulatory compliance and safer gambling. VIXIO is proud to provide a platform to showcase the great work going on within the industry. We were delighted to see that guests from across the globe joined us last night, a true testament to the industry's recovery following the pandemic."
POPOK GAMING HAS A BRAND NEW PARTNERSHIP WITH MONOTECH!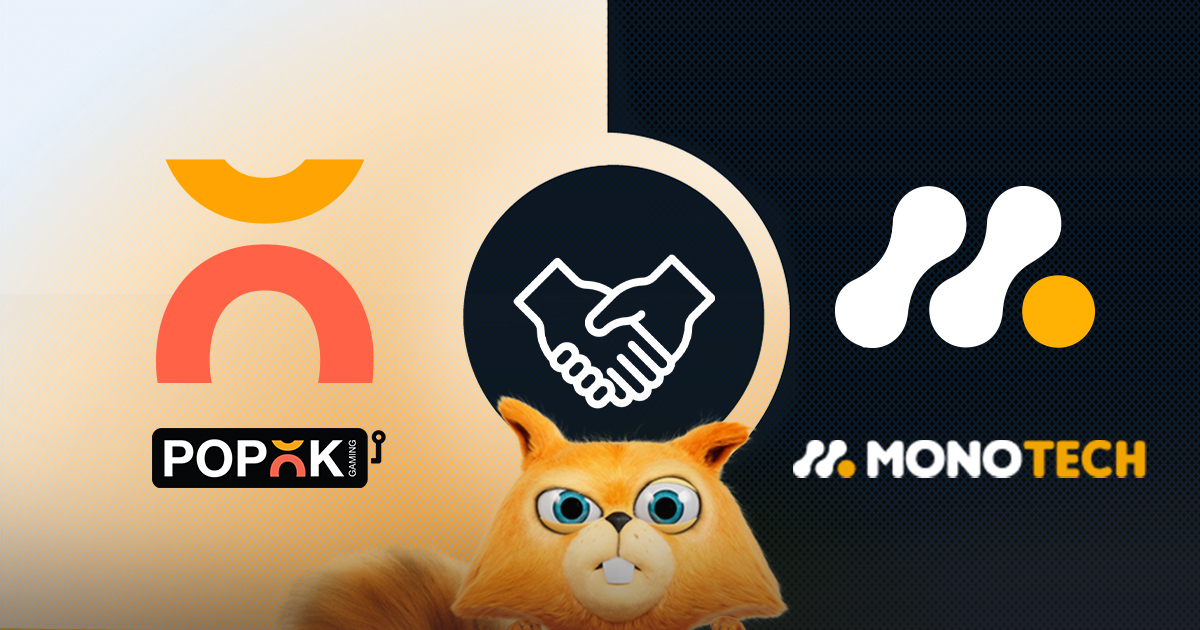 Reading Time:
< 1
minute
Providing games to hundreds of online casinos around the world, PopOK Gaming is dedicated to building strong long-term partnerships. The proof of it is our new collaboration with a state-of-the-art platform like Monotech, which provides advanced betting solutions and offers an innovative approach to the online gaming industry.
From now on, Monotech's numerous operators can offer their players high-quality iGaming entertainment with PopOK Gaming's various slots, thrill live casino games and attractive instant games.
Head of Account Management at Monotech Joachim Eltz commented, "We are happy to build synergies and win-win cooperation with PopOK Gaming. We have reignited our game aggregator portfolio with the PopOK brand. The integration process finished quickly with the help of the PopOK Team".
PopOK Gaming is confident that its products will complete Monotech's game arsenal, as they are made with close attention to all the details, from features and payout structure to animation and sound effects.
Business development executive at PopOK Gaming Luiza Melikyan, on this partnership acquisition, "Our award-winning content will be an excellent addition to Monotech's portfolio. Thanks to both our teams for their great work".
So, as a result of this win-win partnership, countless gamers will have their happy-go-lucky and uninterrupted gaming experience, and the operators will reap their profits with high website traffic.