bet-at-home.com releases company figures for 2019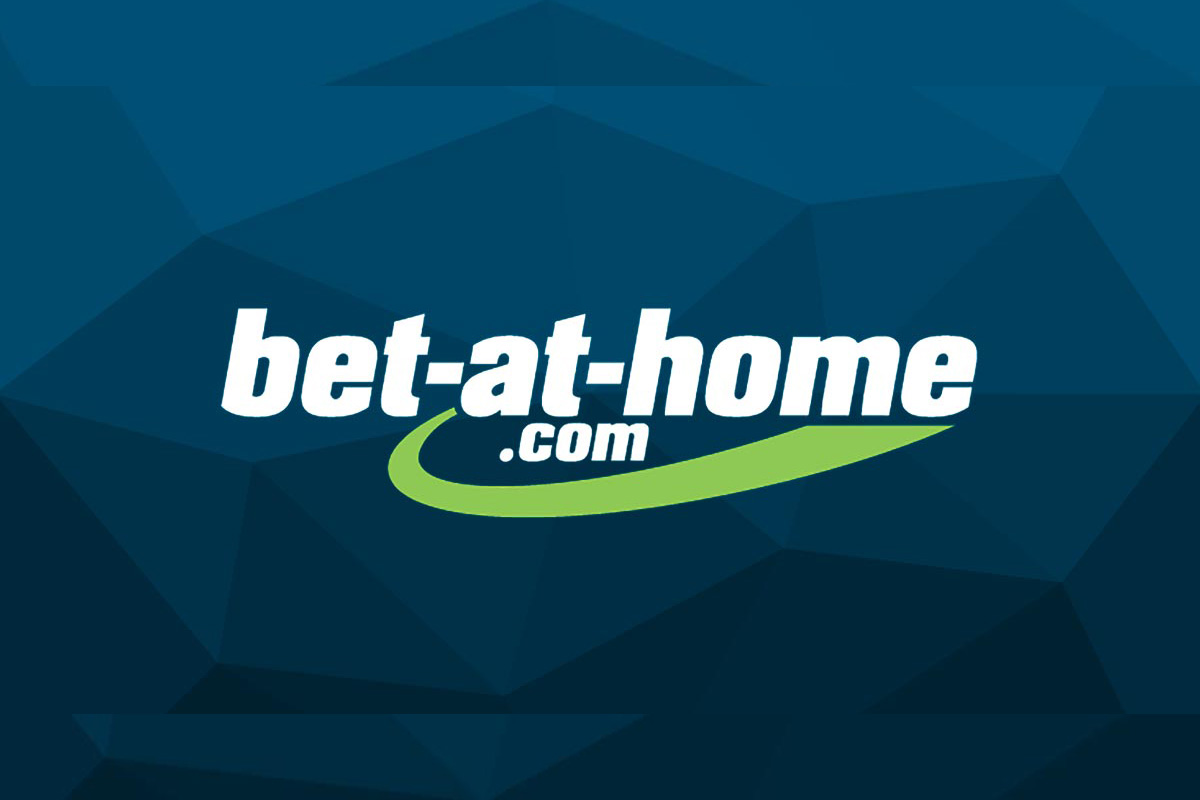 Reading Time:
2
minutes
– Gross betting and gaming revenue of EUR 143.3 million at previous year's level
– EBITDA in financial year 2019 at EUR 35.2 million
– Cash and short-term time deposits at EUR 54.8 million
Revenue development in the financial year 2019:
In financial year 2019, the bet-at-home.com AG group achieved the highest betting and gaming volume in the company's history with more than 3.2 billion euros. Gross betting and gaming revenue reached EUR 143.3 million, almost exactly the same as the previous year (FY 2018: EUR 143.4 million).
Betting fees and gaming levies in the financial year 2019 were slightly below the level of the previous year at EUR 20.9 million (FY 2018: EUR 21.0 million). VAT on electronic services resulted in a burden on earnings of EUR 4.9 million in the financial year 2019 (FY 2018: EUR 7.3 million).
Accordingly, the net betting and gaming revenue increased by 2.0% to EUR 117.5 million (FY 2018: EUR 115.1 million).
Further strengthening of brand awareness and expanding the customer base:
Due to the lack of a major sporting event, bet-at-home set its marketing focus of the year on the start of the European football leagues after the summer break in 2019 and expanded its involvement in top European sport to include further cooperations in ice hockey, volleyball, beach volleyball and basketball. Overall, marketing expenses in the financial year 2019 were EUR 39.8 million, therefore higher than in the same period of the previous year (FY 2018: EUR 38.3 million).
As of December 31, 2019, the bet-at-home.com AG Group had a total of more than 5.2 million registered customers (December 31, 2018: 5.0 million).
Earnings development in the financial year 2019:
In financial year 2019, EBITDA was EUR 35.2 million, EUR 1.0 million below the reference value of the same period in the previous year (FY 2018: EUR 36.2 million). Earnings before taxes (EBT) in financial year 2019 reached EUR 33.1 million (FY 2018: EUR 35.0 million).
As a result of a fiscal tax audit, corporate tax back payments in Austria from changes in group transfer pricing and, correspondingly, corporate tax reclaims in Malta resulted in a net additional charge of EUR 13.9 million in income taxes in the financial year 2019. This burden resulted in a group tax rate of 45.7% (FY 2018: 6.8%). The group tax rate for the financial year 2019, adjusted for one-time effects from the fiscal tax audit, is 18.2%.
Overall, the consolidated profit for the period in the financial year 2019 was EUR 18.0 million (FY 2018: EUR 32.6 million).
About bet-at-home:
The bet-at-home.com AG Group is active in the domain of online gaming and online sports betting. With more than 5.2 million registered customers, the company (which is listed on the Frankfurt stock exchange) represents, together with its subsidiaries, one of Europe's most successful gaming providers. The varied options offered on www.bet-at-home.com include sports betting, poker, casino, games and virtual sports. bet-at-home.com has companies in Germany, Austria, Malta and Gibraltar. The successful development of the company can be attributed to its 288 employees as at 31 December 2019. The Group holds various licenses via its Maltese companies for online sports betting and gaming. The licenses allow the company to organize and market online sports betting and online casinos. Since 2009, bet-at-home.com AG has been a part of the Betclic Everest SAS Group, which is a leading French Group in the domain of online gaming and sports betting.
AnonyMind, the world's first 24/7 addiction treatment platform, launches to help Britain's 1.4 million problem gamblers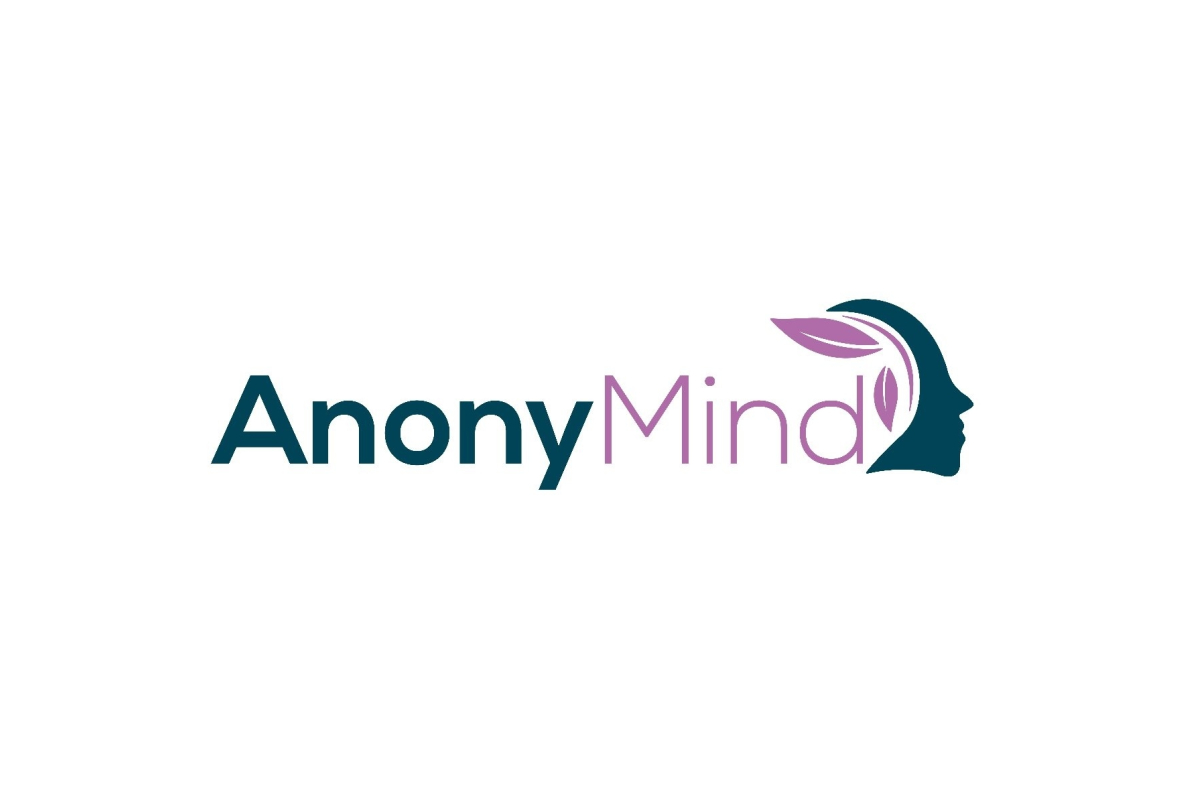 Reading Time:
2
minutes
Operators can now offer all players access to a network of 120+ professional counsellors in real time via video call
Residential gambling addiction centre Leon House has launched AnonyMind, the UK's first CQC and RET registered online gambling treatment platform.
A Gambling Commission report in December 2019 found that 1.5% of people aged 16+ in England are classified as problem gamblers whilst in a YouGov survey commissioned by charity GambleAware, it was estimated that up to 2.7% of adults in Great Britain – nearly 1.4 million people – had a gambling problem.
Despite significant efforts by operators to mitigate the risk to players, treatment and residential care are not always readily available or practical solutions.
AnonyMind has been created in collaboration with Cognacity, a Harley Street specialist provider of mental health and addiction treatment and EPIC Risk Management, the leading independent gambling harm minimisation consultancy.
Providing a full, impartial and anonymous psychiatric assessment identifying any potential comorbid issues prior to starting treatment, the AnonyMind digital platform provides national and international scalability, with over 120+ trained consultants working collaboratively within an expanding network of psychiatrists and psychologists .
For gamblers requiring further treatment beyond AnonyMind's online service, Leon House is a purpose built residential clinic that can facilitate up to 40 clients per week and offers innovative 'short burst' treatment designed around the individual's lifestyle and personal commitments – leading to a significant increase in completion rates (currently at 100%).
Every individual who reaches out will receive a personalised treatment pathway, delivered either in-house, as an outpatient or through AnonyMind's secure digital platform.
Leon House and AnonyMind professionals can also host mental health and resilience workshops for in-house player protection and marketing teams.
Carolyn Harris MP, Chair of the All-Party Parliamentary Group on Gambling Related Harm, said: –
"The coronavirus pandemic has exposed the startling levels of problem gambling that exist across our communities. It's vital that people who are stuck in this vicious cycle are able to access support when they need it. AnonyMind's new 24-hour service allows users to get confidential, secure support whenever they might need it. I would encourage anybody who is struggling with gambling addiction to take a look at this platform and reach out for support if they need it."
Chris Metcalf, COO at Leon House, said: –
"The recent £100 million pledge to Gamble Aware from five BGC member operators shows that there is a real commitment from the UK gaming industry to help and support problem gamblers. Now, with the launch of AnonyMind by Leon House, these same operators will be able to offer free, anonymous, 24/7 professional counselling to their players via video calls for the first time ever and residential treatment at Leon House should it be required. We're looking forward to working with more UK operators as we go through the year".
Serie A approve ISG as exclusive virtual media provider for crowd free stadiums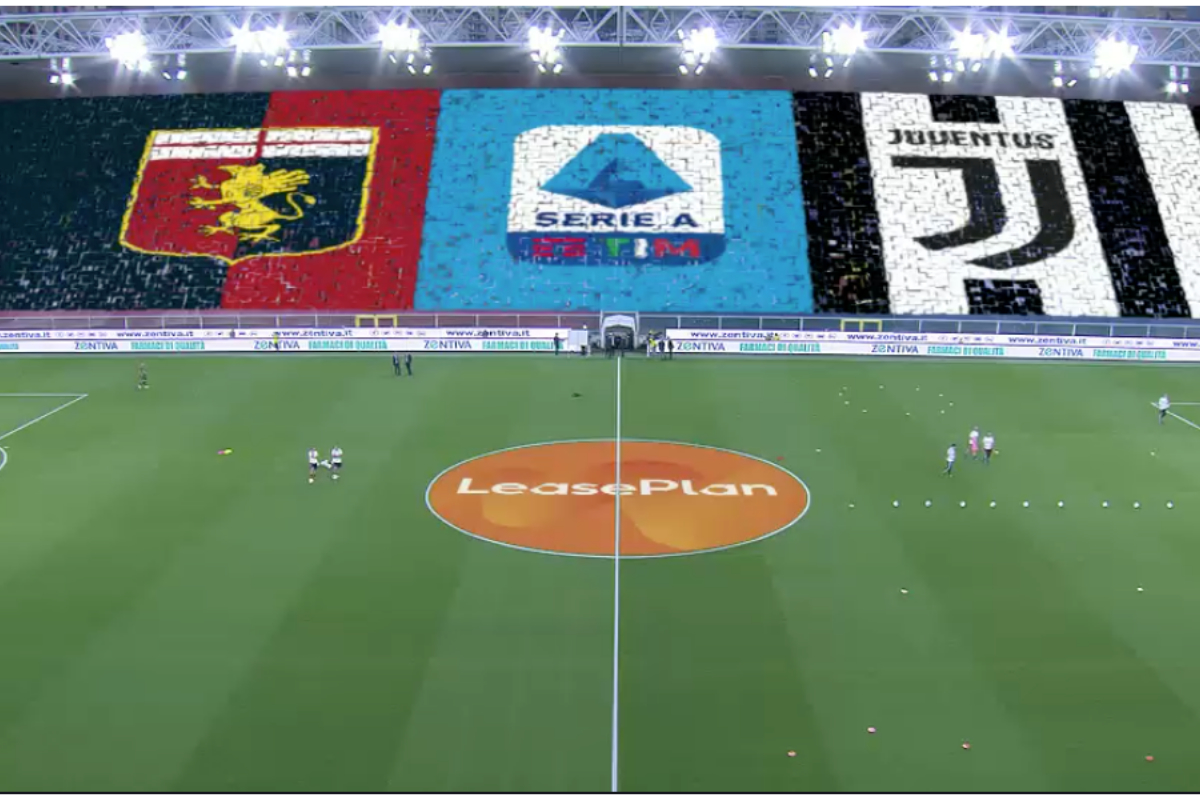 Reading Time:
2
minutes
The Lega Serie A assembly has approved Interregional Sports Group's (ISG) virtual graphics solution for stadiums that are crowd free as a result of COVID-19 restrictions.
The decision follows a testing programme, in a bid to identify the best solution for providing virtual graphics in the empty seating areas in stadiums across Italy.
Following the process, ISG, along with their local production partners, Netco Sports Italy, were appointed providers for all Championship games until the end of the 2019/20 season.
'Lega Serie A are a world leader and innovator in virtual media in live broadcast' explains Simon Burgess, Joint CEO and co-founder of ISG. 'We have been working with Lega for many years and are extremely proud to continue to invest in and support new virtual media solutions in these challenging times,' he added.
Burgess believes the key to the project's success lies in a combination of high-quality branding that is delivered sparingly so as not to compromise the viewing experience for the fans.
'Our prime objectives are maximising ROI for brands and delivering optimum revenue impact for rights holders, while never compromising the enjoyment of the live event for the viewing audience,' he explained.
ISG has deployed virtual centre pitch logos of club partners, pre kick-off, at half time and prior to the second half kick-off. Now empty stands at all Serie A matches will be filled with graphics and colours of the competing teams, but at selected times only.
'This approach provides interesting graphic enhancement but is not overexposed nor does it impact on the enjoyment of the live action of the match it appears in,' said Burgess.
'We have been working more and more directly with Serie A clubs, using our expertise to find other ways in which we can help them increase their revenues and make best use of their stadium infrastructure to create new virtual media spaces and platforms, whilst balancing those key criteria,' he added.
'Our senior team has been deploying and commercialising virtual media for almost a decade, working with all types of technologies and solutions and ISG has grown rapidly over the last six years. We are now entering a new paradigm in live sports broadcasting that presents huge opportunities to all stakeholders. However, it is a very complex process with many moving parts, liable to risks as well as rewards. ISG partners with rights holders, broadcasters and brands to realise those collective ambitions to a world class standard,' said Burgess.
ISG and Netco have a long-standing relationship, with Netco producing all Serie A broadcast graphics and supporting ISG on their International Presenting Sponsor package. This incorporates regional sponsorship packages, producing virtual goal mats and, working with Netco, customised match graphics to four intercontinental broadcast regions outside of Italy. ISG also produces virtual goal mats for Coca Cola, Lega's title sponsor of the Coppa Italia Final and TIM, the domestic title Sponsor of the Serie A Championship.
Monster Blast' – a cool adventure of matching sweets and unlocking zany monsters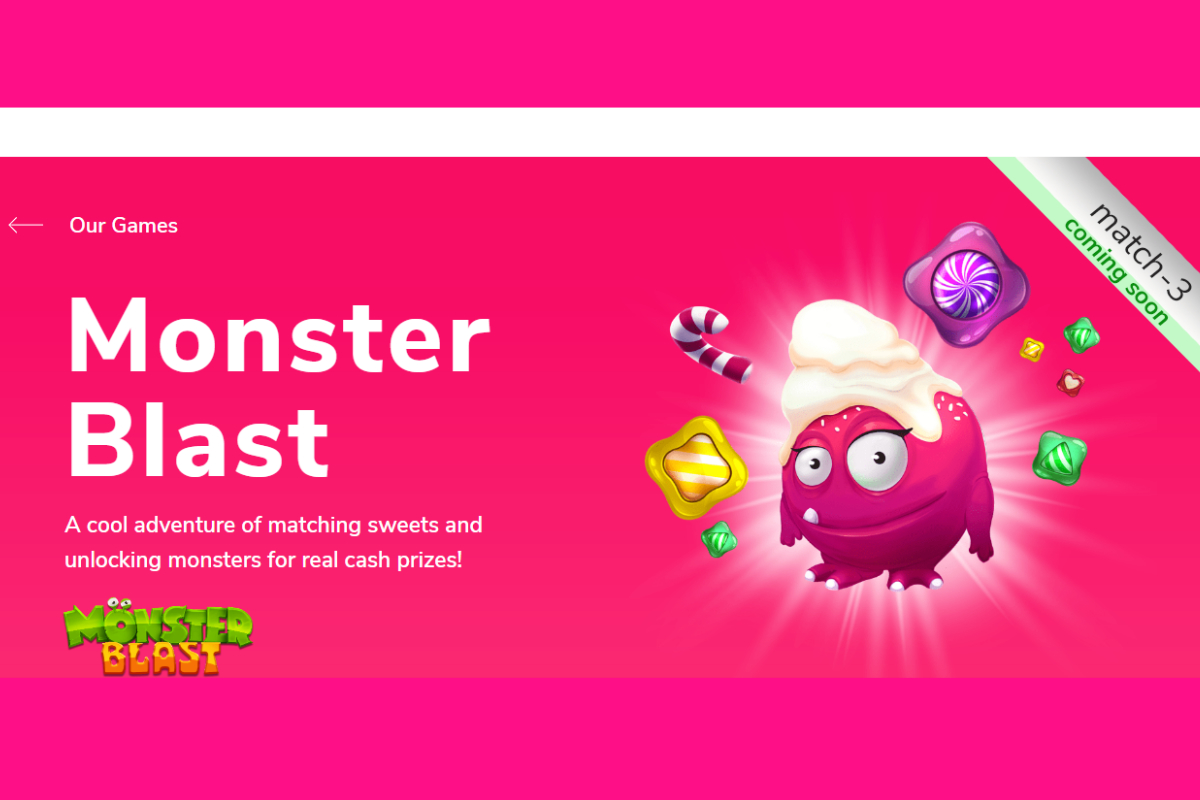 Reading Time:
< 1
minute
A new match-3 cluster game by Skillzzgaming:
Launch yourself into an amusing adventure of monsters and sweets.
Join Fudge, Cream, and the rest of the gang in this wacky match-3 cluster game of endless sugary delights.
This game is played on a 5×5 based grid, featuring sweet and colorful candy tiles, which when combined into clusters of three or more matching sweets, fill up the candy multiplier bars to give real cash prizes.
Collect stars and level up as you play, win big prizes, and unlock new and exciting monsters, each with its own crazy room, zany personality, and a tasty special bonus: free games, surprise wins, and more.
Complete fun and challenging objectives to get even more rewards and to level up even faster, meeting all of the fun-loving sweet-toothed monsters along the way.
Blast the Mega Win tile to trigger the Mega win Prize Wheel!
Will you be able to satisfy the monsters' incredible desire for sweets, befriend them all and become the candy mayor of Cookie Land?
Monster Blast is a delightful match-3 cluster game, with charming graphics and funny quirky monsters. It offers players varied options for gameplay, with 8 different monsters to unlock and 8 tasty bonuses to explore. Monster Blast will be available from July 20th!