Two more F1 drivers join the grid for penultimate Virtual Grand Prix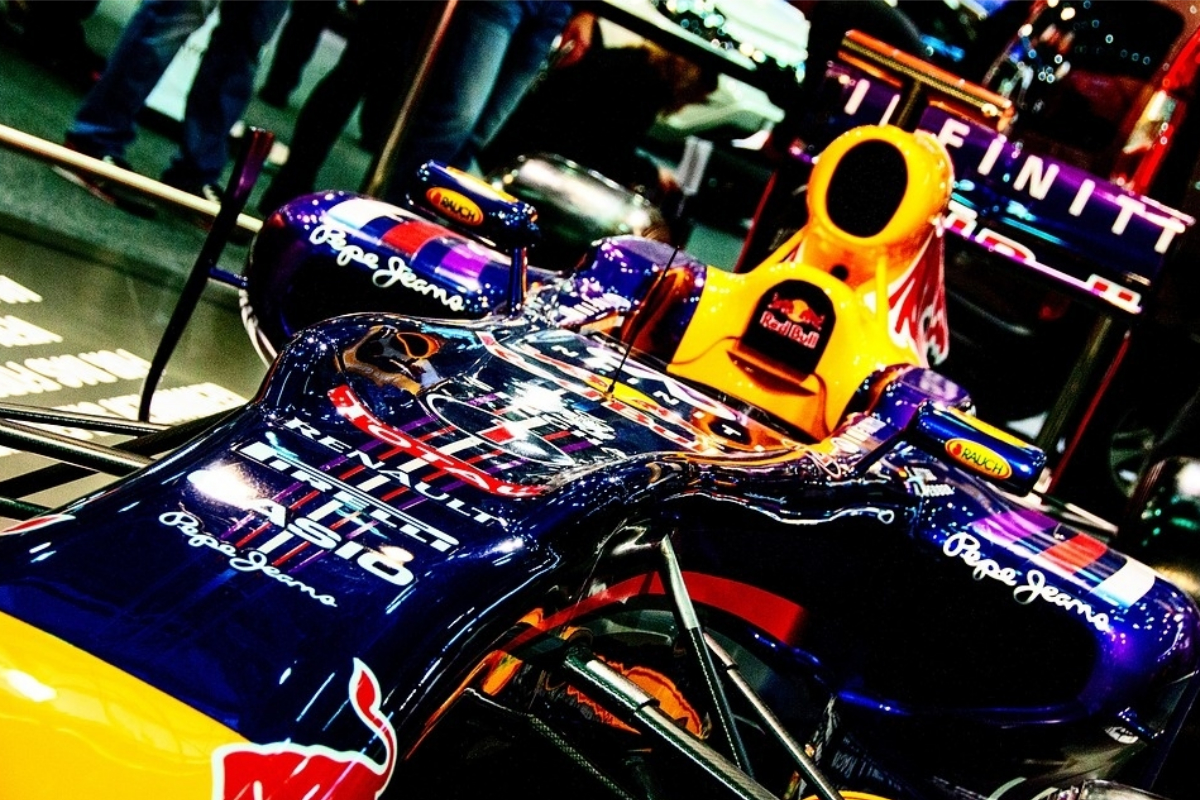 Reading Time:
3
minutes
Following this week's announcement that Formula 1 will start the 2020 season on July 3-5 in Austria, the sport's return to action will see the F1 Esports – Virtual Grand Prix series draw to a close with two final events.
This Sunday's Virtual Azerbaijan Grand Prix (7 June) will see eight current F1 drivers take to the grid, before the series finale in the Virtual Canada Grand Prix the following weekend (14 June). The Virtual Grands Prix Series has seen over 22million fans tune in so far to watch their favourite F1 drivers battle it out, alongside a host of big names from the sporting and celebrity world, in a time where actual racing was not possible.
This weekend will see Sergio Perez and Pierre Gasly make their Esports debuts in the Virtual Azerbaijan Grand Prix as they join six other F1 drivers including Williams' George Russell, who is attempting to make it a third consecutive win after his victory in Monaco. Fellow F1 drivers Alex Albon, Antonio Giovinazzi, Nicholas Latifi, Charles Leclerc and Lando Norris also return to the grid after previous Virtual Grand Prix appearances.
Manchester City defender Aymeric Laporte will be taking to the track for the first time as the Premier League winner teams up with Formula 3 driver Oscar Piastri for Renault, whilst AC Milan goalkeeper Gianluigi Donnarumma joins Pierre Gasly at AlphaTauri. Belgium goalkeeper Thibaut Courtois makes his fourth Virtual Grand Prix appearance, continuing his partnership with Antonio Giovinazzi for Alfa Romeo, with Former Dakar Rally World Champion, Matthias Walkner making his debut for Red Bull.
Sunday's race will fall on the weekend originally scheduled for the Azerbaijan Grand Prix with the participants competing on the Baku City Circuit on F1 2019, the official videogame developed by Codemasters. Drivers will join the race remotely, with a host broadcast live from the Gfinity Esports Arena from 6:00pm (BST) on Sunday 7 June.
The live broadcast, which is available on the official Formula 1 YouTube, Twitch and Facebook channels as well as Weibo and Huya channels in China, is expected to run for 1 hour 30 minutes. A qualifying period where grid positions will be determined based on the drivers' fastest lap time will be followed by a 26-lap race. The Virtual Grand Prix will also be shown live with international broadcast partners in over 100 countries including in the UK on Sky Sports, in the US on ESPN, and FOX Sports Asia.
The F1 Esports Pro Exhibition race featuring the official F1 teams' professional esports gamers will precede the Virtual Grand Prix and is set to begin at 5:00pm (BST). The broadcast will be available on the official Formula 1 YouTube, Twitch and Facebook channels as well as selected TV broadcasters and is expected to run for 1 hour. The Formula 2 Virtual Racing event, featuring F2 and F3 drivers, will also be live on the official Formula 1 YouTube and Twitch channels and TV broadcasters from 4:00pm (BST).
Julian Tan, Head of Digital Business Initiatives and Esports said:
"We are immensely proud of the Virtual Grand Prix series, which allowed us to bring Formula 1 to fans around the world, in a time when actual racing was not possible. We are very grateful to the teams and drivers that have taken part in the series to date and look forward to ending the series with a bang in the coming weeks as we all gear up to kick off the 2020 Formula 1 World Championship season in Austria. Great momentum has been gathered as part of our Virtual Grands Prix Series and we are excited to build on this momentum in our esports strategy going forward."
Full line-up:

 

Team

 

 

Driver 1

 

 

Driver 2

Alfa Romeo Racing ORLEN
Antonio Giovinazzi
Thibaut Courtois
Scuderia AlphaTauri
Pierre Gasly
Gianluigi Donnarumma
FDA Hublot Esports Team
Charles Leclerc
Enzo Fittipaldi
Haas F1 Team
Pietro Fittipaldi
Louis Deletraz
McLaren Racing
Lando Norris
Ben Daly (Tiametmarduk)
Mercedes-AMG Petronas
Esteban Gutierrez
Anthony Davidson
BWT Racing Point
Sergio Perez
Jimmy Broadbent
Red Bull Racing
Alex Albon
Matthias Walkner
Renault
Oscar Piastri
Aymeric Laporte
Williams Racing
George Russell
Nicholas Latifi

 
Selecting esports titles to be played in MSSA Provincial and National Championships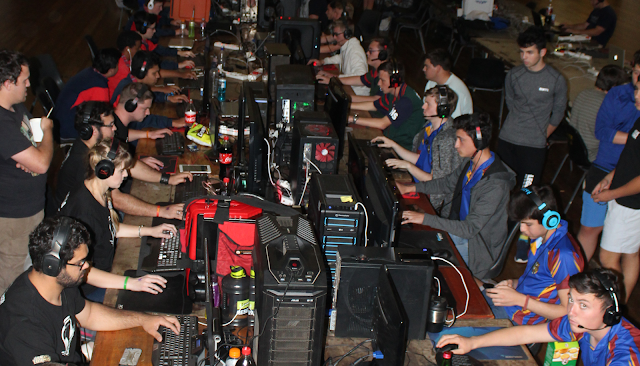 Reading Time:
2
minutes
Selecting esports titles is always an emotive issue.
All esports athletes have strong likes and dislikes, gamers always want their favourite esports titles to be given preferential treatment.
In order to make the process more objective and reduce the influence of any one member club and/or individual, Mind Sports South Africa (MSSA) has a policy in place in order to ensure that there is a due process as well as a fair system in place in order to ensure that the correct titles are selected.
However, it should be noted that MSSA currently only selects 10 titles to be played at Provincial and National Championships.
Priority is given to the esports titles that are played at IESF's World Championships and Global Esports Federation's Global Esports Games (GEG) in order to assist MSSA deliver a national team.
Even though only 10 titles are so selected, that does not mean that the other titles cannot be held at MSSA events.
However, it should be noted that any approved title may be played at an official MSSA Regional Championships. In fact, it is at such Regional Championships that the popularity of various esports titles is tested in order to evaluate whether such titles should, in future, be included in MSSA's Provincial and National Championships.
The full rules on how titles are selected are as follows:
Schedule 3: SELECTION OF TITLES FOR PROVINCIAL AND NATIONAL CHAMPIONSHIPS
The periods (titles) selected shall be decided upon by the Annual General Meeting.

Not more than ten (10) titles shall be selected every year from nominations received.
The titles played at the most recent IESF World Championships shall automatically be selected.
The remaining titles may then be selected.
Should IESF introduce new titles into its World Championships which have not been selected by MSSA, then the least popular game in its genre (excluding titles that are being played at IESF's World Championships) shall immediately fall away in favour of the new title.
The popularity of a period (title) shall be based on attendance at MSSA events.
Should IESF introduce new titles into its World Championships which have not been selected by MSSA, and no MSSA event have been held in such period (title) then the Board of Control shall decide which period (title) falls away in such genre (excluding titles that are being played at IESF's World Championships).
Should IESF introduce new titles into its World Championships which have not been selected by MSSA, and there are no other periods (titles) within its genre, then the least popular game (excluding titles that are being played at IESF's World Championships) shall immediately fall away in favour of the new title.
For any period to be nominated, such period (title) shall have been played at any two Regional Events at which there were at least three teams per event.
All proposals for titles must be submitted to MSSA by 1 November 2022 for inclusion in the Agenda for the 2022 Annual General Meeting (AGM).
TenZ and Prodigy Agency Celebrate Six Figure Turnover After "Project T" Merch Launch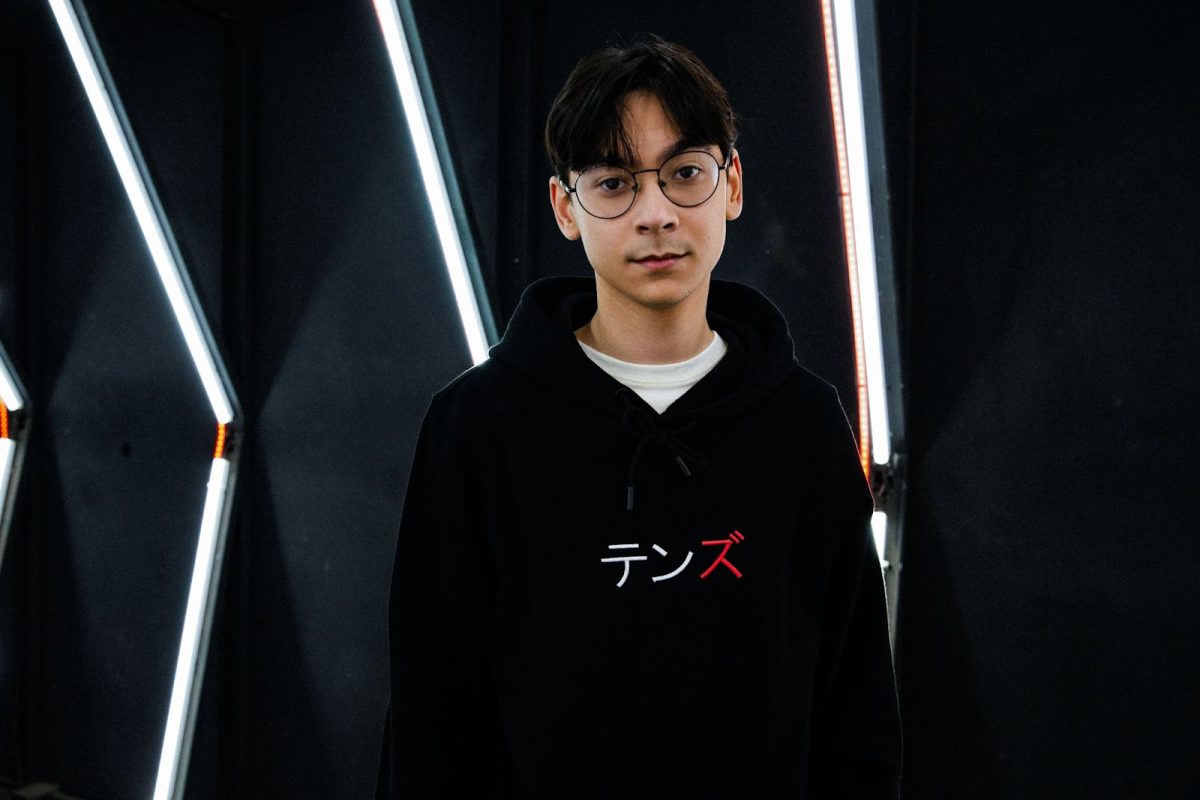 Reading Time:
2
minutes
"Project T", a limited merch launch between professional VALORANT player Tyson "TenZ" Ngo, managed by esports leaders Prodigy Agency, and Warren James, has now concluded its initial drop, which can be considered a massive triumph. The drop garnered 20 million total impressions online and a six figure turnover, making it one of the most successful merch launches for an esports athlete ever. With the promise of future drops, "Project T" will undoubtedly go from strength to strength and smash the high expectations already set!
The "Project T" drop was a success internationally, with sales and web traffic from all corners of the globe, highlighting the worldwide appeal of Tyson "TenZ" Ngo to esports fans in every continent!
First launching at the end of August, "Project T" featured 13 unique products including shorts, hoodies, hats, and crewnecks, launching alongside a web-accessible manga, available on tenz.gg.
Discussing what the future has in store, Tyson "TenZ" Ngo said 'definitely for other [drops] we're going to be doing a lot more graphics stuff', as he initially opted for 'a simple drop' to allow the clean and distinctive logo of "Project T" to take center stage.
Hosting a series of watch parties during VALORANT's most important event of the year, Champions 2022, Tyson "TenZ" Ngo told his viewers, which peaked at over forty-five thousand viewers, that "I wanted embroidery as I wanted it to feel [higher] quality and last longer". Providing value for money was key to the successful launch of "Project T", combining both affordability and quality across the range.
"I'm very proud of the quality of the merch and this first drop with Warren James.
It really fits the personality and universe of TenZ, and the amazing sales prove that the fans loved it. It's also proof that TenZ and esports players can sell products if done properly and it's paving the way for others, showing brands the true potential of players. I can't wait for the next drops!" said Jérôme Coupez, Founder and CEO of Prodigy Agency.
India thrashes Pakistan and Bangladesh to qualify for 14th World Esports Championships in CS:GO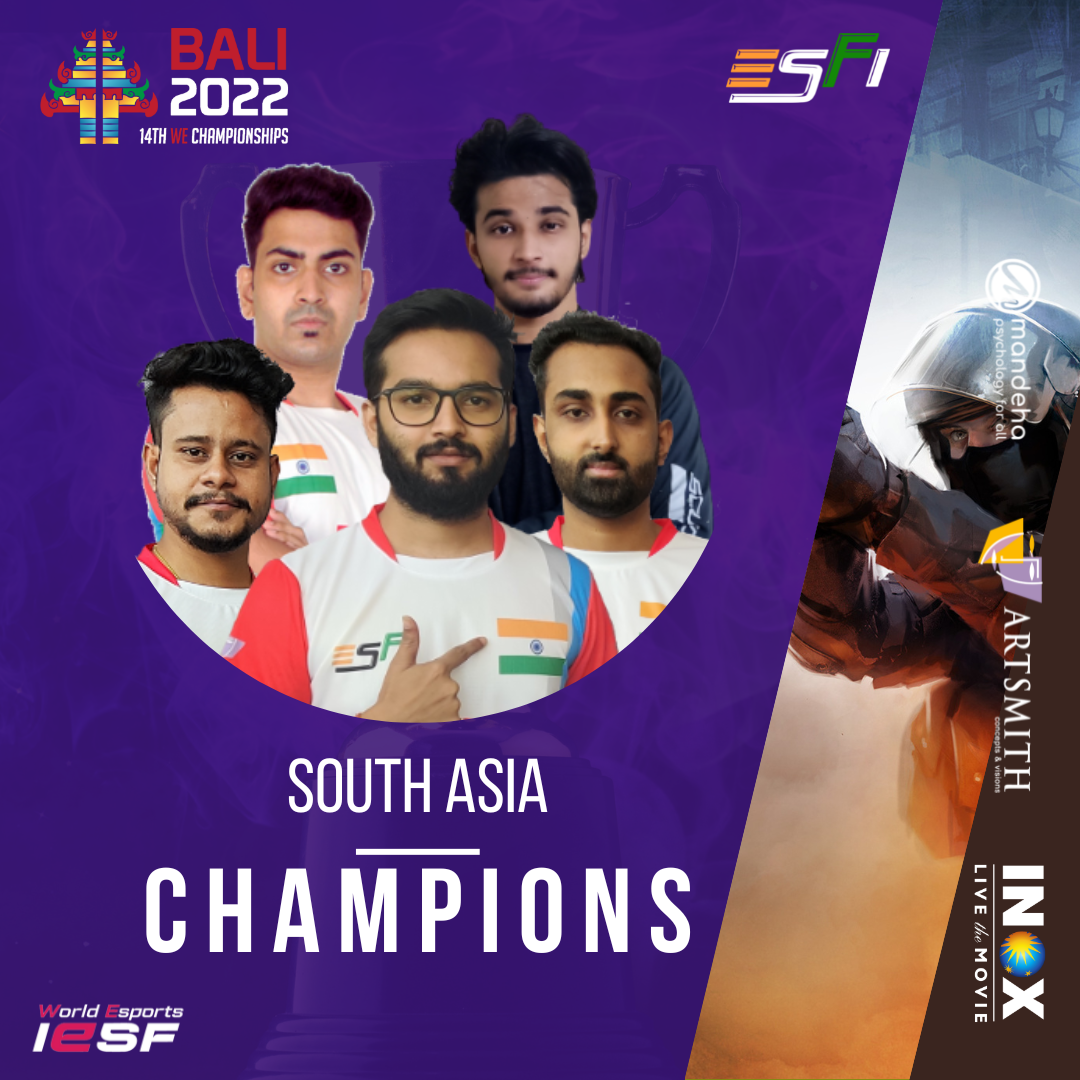 Reading Time:
2
minutes
India's CS:GO team produced vigorous performances in the South Asian Regional Qualifiers of the 14th World Esports Championships after hammering Pakistan and Bangladesh in the South Asian regional qualifiers.
The team, comprising of skipper Ritesh Sarda (Defaulter), Shuvajyoti Chakraborty (Mcg1LLzZz), Anshul Adardkar (KiiLSwitCh), Hrishikesh Shenoy (Crazy_Gamer) and Harsh Jain (lynX), recorded identical 2-0 victories over Pakistan and Bangladesh in the semi-finals and final respectively.
Besides CS:GO team, prominent Tekken 7 athlete Hitesh Khorwal (rcool) and well renowned eFootball professional Hemanth Kommu (peshemak7) will also represent India at the World Esports Championships, scheduled to take place in Bali from Nov 29 – December 12, 2022. Hitesh and Hemanth secured their berths by winning the National Esports Championships (NESC) 2022, conducted by Esports Federation of India (ESFI) earlier this year.
Organised by International Esports Federation, the prestigious event will witness participation of top athletes from over 120 countries, competing in six different Esports titles—CS:GO, Dota 2, Tekken 7, eFootball, as well as PUBG mobile and Mobile Legends: Bang Bang which will be making its debut at the championships. The 14th WEC has a prize pool of USD 500K (~INR 4 Crores).
"The team was simply too good for the opposition in terms of their skills, strategies and coordination. They won comfortably against Pakistan and Bangladesh shows the confidence they have in their gameplay. We are extremely proud of their performances and are now looking forward to seeing them compete with the best teams from all over the world in Bali. Everyone at ESFI wishes them the best of luck for the grand tournament," said Lokesh Suji, Director of Esports Federation of India and Vice President of the Asian Esports Federation.
Led by Sarda, the dominant Indian team hardly had to break a sweat in their matches as they comprehensively defeated Pakistan in two different maps by 16-6 and 16-4 and then displayed a similar aggressive performance to outperform Bangladesh in both maps of the final by 16-7 and 16-5.
"It feels amazing to represent India again at the World Esports Championships in back-to-back years. We definitely want to improve on our performances from last year and have been working very hard to do so. The team has done very well in showcasing its qualities in game while prevailing in all these qualifiers but the WEC final will be a stern test on a much higher level and we want to match that. I have high hopes from the tournament and we want to bring some glory from it back home," said Sarda, captain of the Indian CS:GO team.
The same CS:GO team had participated in the last edition of World Esports Championships, held in Eilat, and finished eighth in the final.