Loto-Québec announces the dates and conditions for the reopening of its gaming establishments, as well as the cost-saving measures affecting its operations and personnel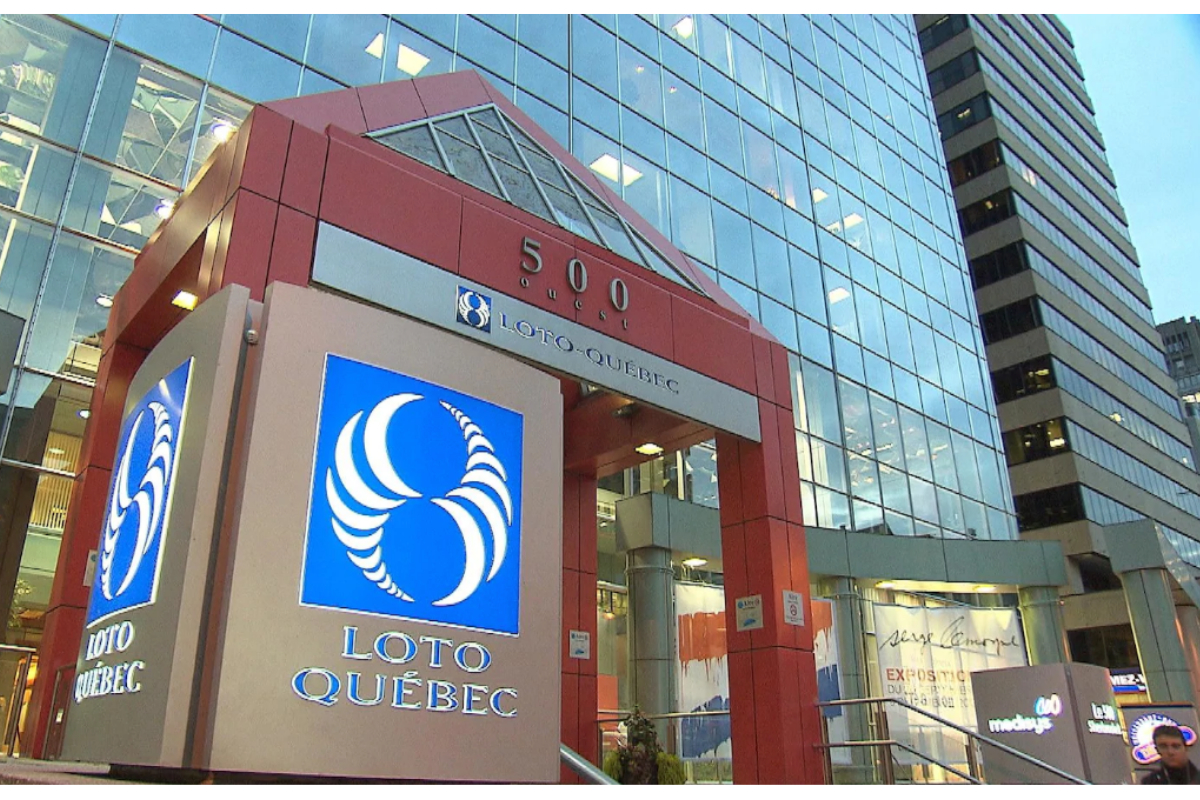 Reading Time:
2
minutes
Loto-Québec will gradually reopen its establishments according to the following schedule, with operations adjusted to comply with physical distancing and hygiene standards:
Hilton Lac-Leamy: July 13
Casino de Charlevoix, Casino de Mont-Tremblant, Québec and Trois-Rivières gaming halls: July 16
Casino du Lac Leamy: July 23
Casino de Montréal: August 3
VLT and Kinzo network: July 7
Network bingo: July 3
As establishments reopen, the Corporation's top priority will be to ensure that operations resume in such a way as to allow employees and customers to stay safe while enjoying a fun environment.
Rigorous safety measures, modified opening hours and an online reservation system
When Loto-Québec's establishments reopen, customers will notice the following important changes to operations and on gaming floors, including:
New online reservation system for customers
Casino sectors will be limited to a maximum of 250 customers at a time

Québec City gaming hall(250 customers)
Trois-Rivières gaming hall(250 customers)
Casino de Charlevoix(250 customers)
Casino de Mont-Tremblant(250 customers)
Casino du Lac-Leamy(4 sectors with 250 customers = 1,000)
Casino de Montréal(6 sectors with 250 customers = 1,500)

Complete disinfection of each establishment every day and cleaning of gaming machines between customers
All employees on gaming floors required to wear procedural mask and, when required under CNESST standards, eye protection
Customers required to wear a mask or face covering
Directional signage people must follow to get from one location to another and two-metre physical distancing signage
Reconfiguration of gaming floors:

Slot machine activation that ensures physical distancing
Reduced number of players at gaming tables and installation of protective panels between the dealer and players

Availability of rubber-tipped stylets to avoid touching slot machines
No handling of cards or chips by the customer
Bars and show halls to remain closed for the time being
Snack food service only
New opening hours:
Casino de Mont-Tremblant and Casino de Charlevoix
Casino du Lac-Leamy and Casino de Montréal
Québec City and
Trois-Rivières gaming halls
Thursday: 11 a.m. to midnight

Friday: 11 a.m. to 3 a.m.

Saturday: 9 a.m. to 3 a.m.

Sunday: 11 a.m. to midnight

Every day: 9 a.m. to 4 a.m.
Monday to Wednesday:

10 a.m. to midnight

Thursday to Sunday:

9 a.m. to 3 a.m.
All information on the reopening and applicable measures is available at https://casinos.lotoquebec.com/en/portal/establishments.
Savings measures affecting operations and personnel
Since the COVID-19 crisis has been affecting Loto-Québec's commercial operations for over three months already and despite the announcement of the upcoming gradual reopening, the Corporation is forced to apply savings measures to its operations and all personnel. The decision was made in order to align staffing needs with the level of activities.
Indeed, casinos, gaming halls, video lottery terminals (VLTs) and Kinzo halls have been closed since March, and in-store lottery sales were suspended for six weeks, all of which resulted in a significant reduction in the Corporation's activities and revenues. Loto-Québec must therefore revise operations to meet the pace at which commercial activities resume.
In an effort to maintain employment and expertise, the Corporation will implement measures that affect management personnel and employees as well as operating and capital budgets in corporate and business sectors. The measures to be implemented are as follows:
Significant reduction in operating and capital budgets in all corporate and business sectors for 2020-2021
Temporary layoffs in various sectors (particularly 2,250 operations employees in casinos and gaming halls)
Cancellation of supernumerary employee contracts
Salary freeze and cancellation of all bonuses for management personnel for 2020-2021
Hiring freeze
Temporary reduction of the work week
Meetings with management personnel, union representatives and employees from all sectors were held yesterday and today to inform them of the decisions, explain the situation and address concerns.

Casinoblox joins the Canadian market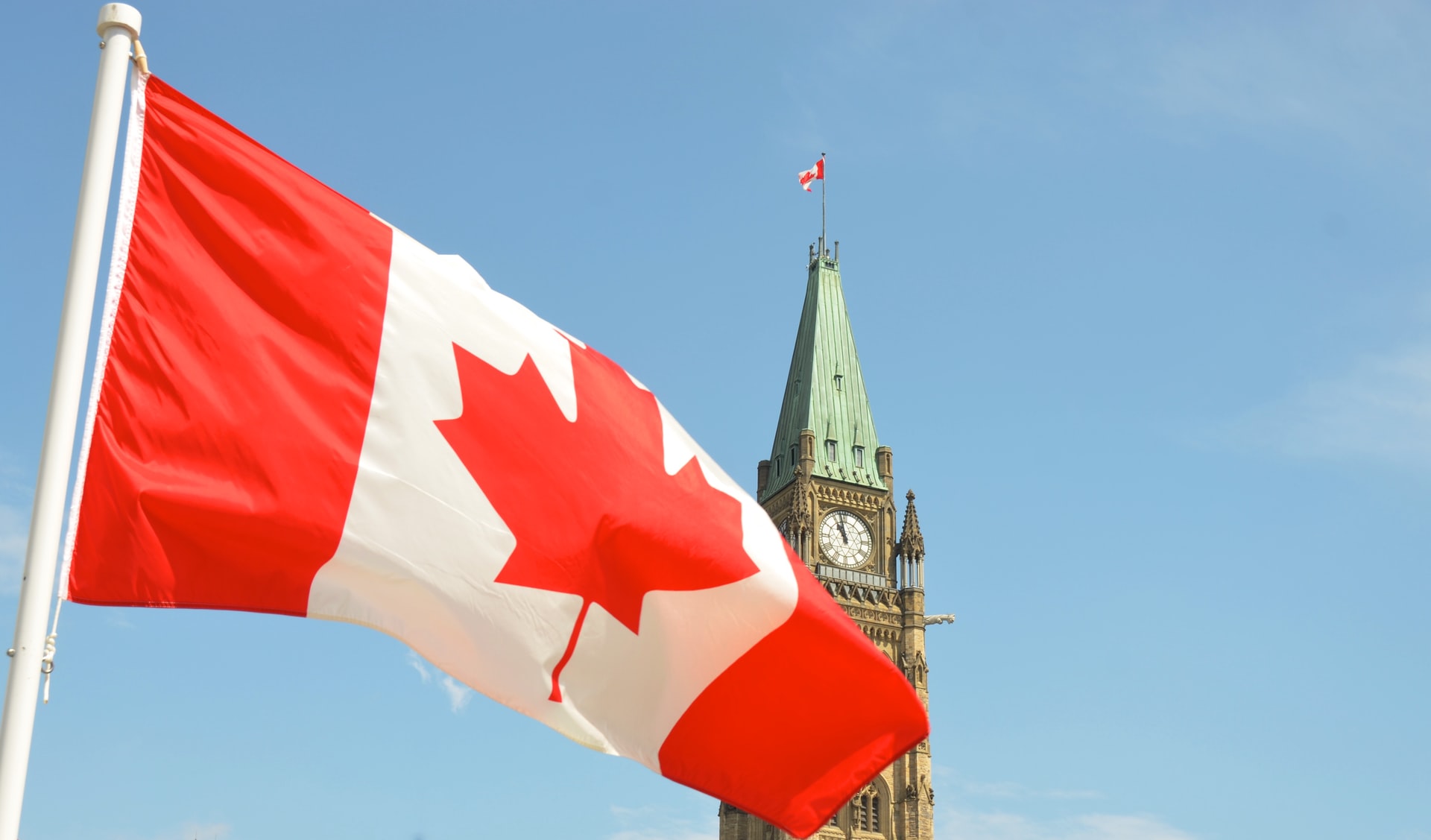 Reading Time:
3
minutes
CasinoBlox, a casino comparison site with a rapidly growing reputation, has launched its services in Canada, a market that is escalating with similar speed. The CasinoBlox platform first appeared in Germany earlier this year. Despite being relatively new on the scene, it has become a go-to resource for gamers who are looking for unbiased information on the online casino gaming options that are open to them in their domestic markets.
A land of opportunity
Evolving state legislation has meant that much of the focus has been on the USA over the past couple of years. However, casino gaming in Canada is also booming, making the whole of North America a land of genuine opportunity. One area where Canada really stands out is in its regulation of iGaming. Gambling has proved to be a legislative nightmare south of the border, with states tripping over themselves in laying down even the most basic ground rules. In Canada, however, the Kahnawake Gaming Commission has acted with speed and clarity to present a strict but fair operating framework for online casinos.
Canadians have taken to iGaming in their droves, and this has, in turn, led to both established casino companies and brand new entrants rushing to claim a slice of this growing market. On the face of it, that sort of competition is good news for gamers. However, the sheer scale of choice can make it difficult to know which platform to choose. That's where the services of CasinoBlox come to the fore.
Customer-centric approach
CasinoBlox might not be the only casino comparison site available, but it stands out from the competition by providing a service that is truly bespoke. Others might simply add Canadian sites to their review lists and call it a done deal, while the CasinoBlox website is specifically tailored to its audience. All its content is in Canadian English and it speaks to Canadian gamers on a personal level that is both refreshing and unusual.
The site intuitively guides visitors through the many casino platforms that are available in today's online casino market. It provides a coherent roadmap for even the least experienced gamer to make an informed choice on the basis of trustworthiness, the games available, payment methods and other such criteria.
Adding value
As well as providing this guidance, CasinoBlox also makes a clear effort to answer the sort of questions that gamers will ask, as opposed to just providing lists of readily available information. For example, trying to decipher casino promotions and bonuses can be hard work even for those who are old hands at online casino gaming. CasinoBlox compares and contrasts the different offers in a way that anyone can understand.
It also provides value-added content in terms of blog posts, articles and YouTube videos that dig deep into specific topics. These include bonuses, new casinos or specific game developers, to give just a few examples.
The mobile revolution
Today, more than 50 percent of gaming takes place on a mobile device. It's a fact that many sites seem to ignore, but CasinoBlox has placed the mobile experience front and centre in everything it does. Mobile is only going to continue to grow, and CasinoBlox's relevance in the iGaming marketplace is growing with it.
In the short time that CasinoBlox has been live in the Canadian market, it has already started to show good traction. It is clearly becoming a favourite among Canada's ever-growing community of casino goers, and that is a relationship that is set to get stronger as both the company and the market in which it operates matures.
Canadian Internet Gambling: What New Technologies Are Used for Casino Safety?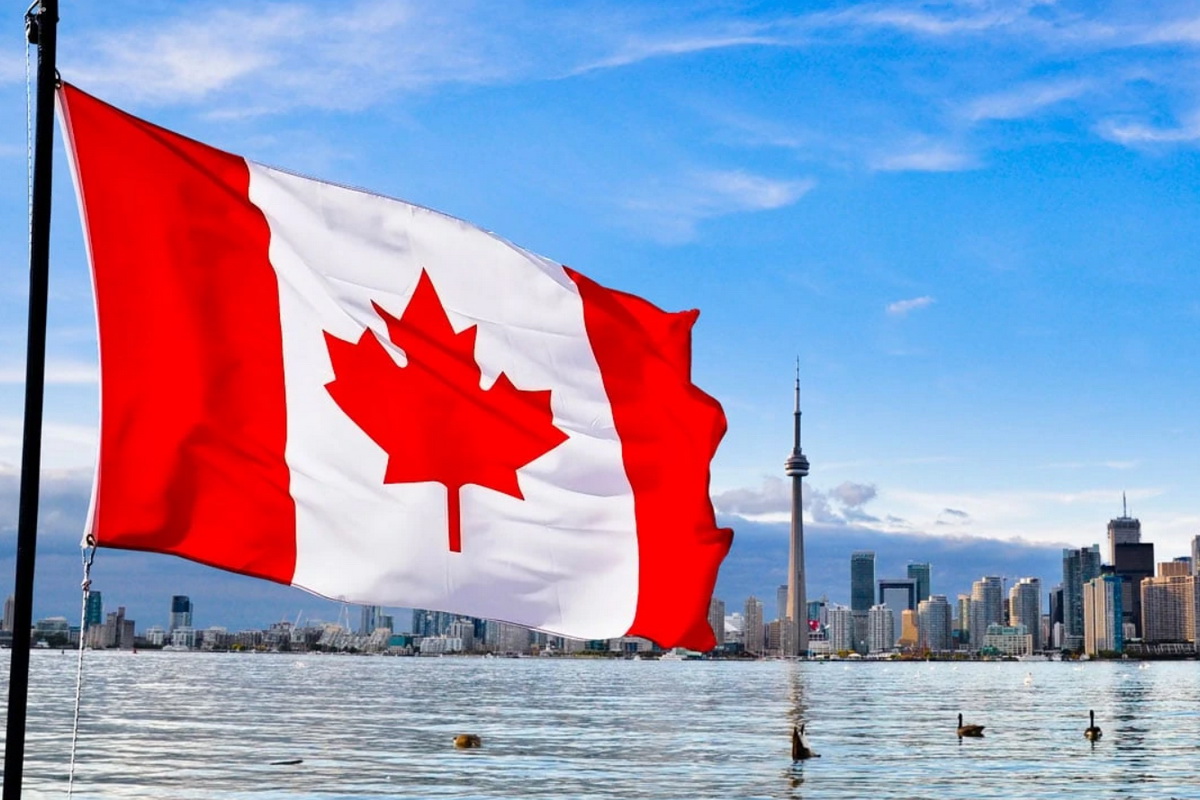 Reading Time:
3
minutes
This article provides information on how one of the best specialists in the field of casino security systems development implemented his innovative technologies for world-famous gambling establishments. This man has devoted his whole life to casinos, knows firsthand about all the secrets of gambling establishments and is ready to share them with us.
Nora company – invisible casino guard
This is the name of the company of the extraordinary specialist Jeff Jonas. He is literally obsessed with introducing all kinds of innovative technologies in the field of casino security both, online and land-based establishments. His team has developed many different mechanisms to protect gambling clubs. In 2005, Jonas decided to sell one of his first companies involved in identifying the relationship between casino players and the croupiers to IBM.
Thanks to this deal, a unique system called Nora appeared, which determines the relationship between the croupier and casino client, which made the gambling business more profitable. This is probably the most unusual and unique system in this area that has appeared over the past ten years.
Such a system is even used in banking, the largest banks around the world use it so that their employees do not provide loans to dubious clients. Many scammers register offshore companies where they withdraw money earned in an unscrupulous way. Insurance companies also use Jeff Jonas' security system. And many other organizations use this technology to provide security measures in their enterprise.
Jeff Jonas is currently continuing to develop systems in US, Canada and China. Its activities are incredibly in demand, and every campaign, whether it is a large bank or a casino, is eager to receive from its new innovative technology that will increase the level of security of the organization.
According to Jeff Jonas, who has vast experience in the gambling business, most US and Canadian casinos spend the money they earn on expanding and opening new gambling tables and slot machines, and only few are worried about their own safety. Take, for example, one of the largest casinos, where about two thousand cameras are installed, watching their customers, it would seem that this is quite enough.
But these cameras are only enough for a small number of clients, and they focus only on those who win large sums of money.
Many successful players use a card counting system, Jeff Jonas' innovative technology is able to calculate how effective a player's method is, and whether such a client poses a threat to the casino's profit. If the answer is yes, then the player will be asked to leave the casino and the casino will not lose a large amount of money.
Now every parking lot is equipped with cameras that use police technology, cameras record the vehicle number and transmit information to the casino, the program determines how much money the player spends, how efficient he is and whether he can, in general, be allowed into the casino.
Protection designed for online casinos in Canada and other countries
Everything is clear with protection in land-based casinos, but what about protecting online resources? Jeff Jonas worked with IBM and several casino software companies to develop a custom system. Nora 2.0 is a system used in online casinos around the world including the Canadian online casino Casinonic. Nora 2.0 works through neural networks and self-learning algorithms. All this allows the "program" to find potential threats or malware that third parties may try to inject into the casino platform.
Nora 2.0 has already established itself well in the field of online gambling, having prevented about 3 thousand attacks on servers with casino software in 2020. The main beauty of Nora 2.0 is that the algorithm does not need updates, it is completely autonomous and is able to carry out all updates on its own. Who knows, maybe soon it will be used as an anti-cheat protection in video games as well.
Passport Technology Signs Cash Casino Calgary and Cash Casino Red Deer and Introduces New POSpod® Self-Service Kiosks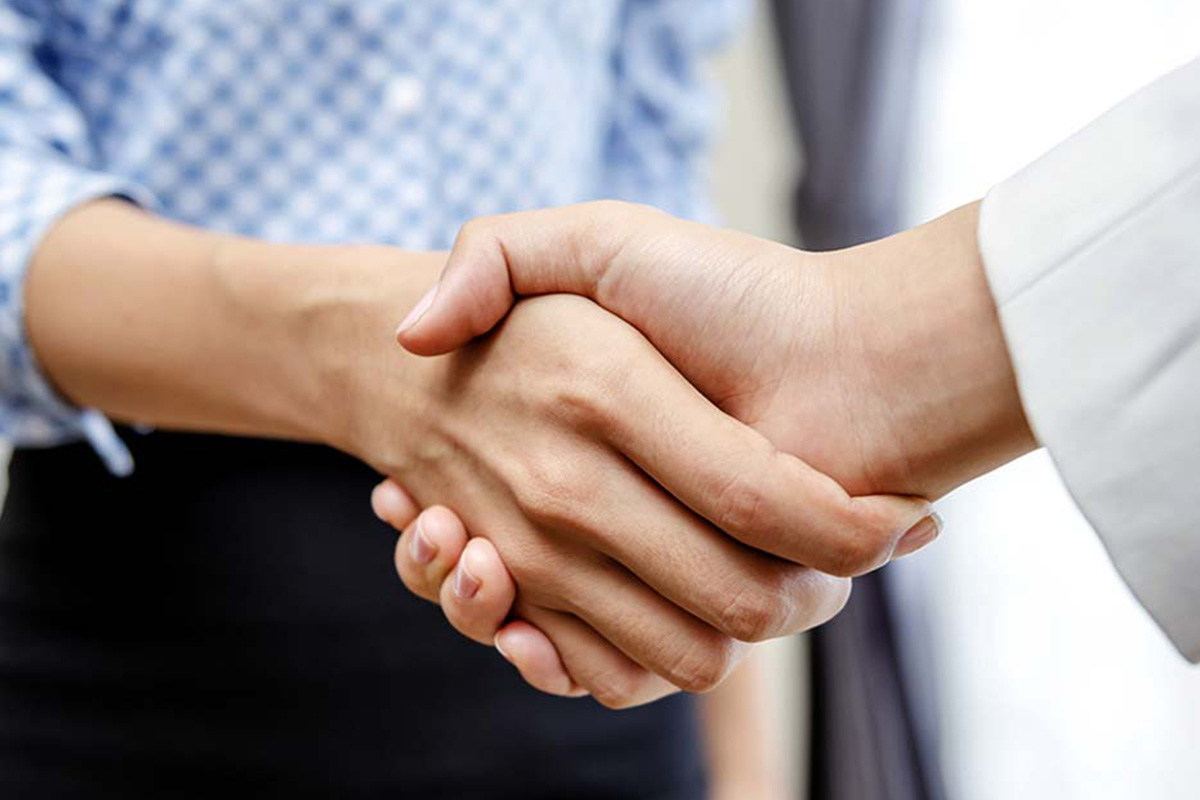 Reading Time:
2
minutes
Passport Technology, the leading provider of casino cash access services internationally, now provides cash and cashless services to over fifty percent of Alberta casinos with the launch of ACM OwlTM solutions at Cash Casino Calgary and Cash Casino Red Deer. Passport Technology's self-service platform delivers maximum cash to the casino floor, operational efficiencies to the casino and numerous social responsibility features, it also provides social distancing measures within COVID-19 planning criteria through self-service kiosk technology.
Passport Technology's CashValet PCI-DSS Level 1, P2PE-certified solution, and cloud-based application facilitates immediate and maximum approval amounts and supports real-time reporting of the transaction cycle while providing casino guests with an enhanced experience including dynamic fee structures, free play credits, self-exclusion options, and numerous security and regulatory compliance features. Passport's POSpod® kiosks are custom-built with the latest peripherals to meet the demands of the high-traffic casino environment, while deploying a best-in-class user interface custom developed by market and  customer. The POSpod® line of self-service kiosks include free standing, countertop and the new mobile cashier enhancement, all of which provide the Patron and Operator the same experience and feature functionality. ACM OwlTM  technology provides industry leading ATM services combining transaction speed, maximum throughput, local support and a truly elegant design.
"We're excited to collaborate with Cash Casino Calgary and Red Deer," states Kurt Sullivan, President of Passport Technology. "Passport's suite of products and solutions are secure, robust and promote responsible gaming while delivering maximum funds to the casino floor. We look forward to contributing towards the overall success of Cash Casino with the installation of ACM OwlTM during our long-term engagement and providing guests in Alberta with the best possible experience."
On June 25, Passport announced an agreement to be acquired by Australis Capital Inc. (CSE: AUSA) (OTC: AUSAF), leveraging Passport's international footprint in brick-and-mortar casinos with Australis' Cocoon Technology serving cannabis dispensaries in North America and Australis' Paytron Merchant Services. The full announcement is available at: https://ausa-corp.com/news/australis-capital-announces-expansion-of-fintech-platform-to-include-gaming-through-proposed-acquisition-of-passport-technology-and-private-placement-of-units.