Loto-Québec announces the dates and conditions for the reopening of its gaming establishments, as well as the cost-saving measures affecting its operations and personnel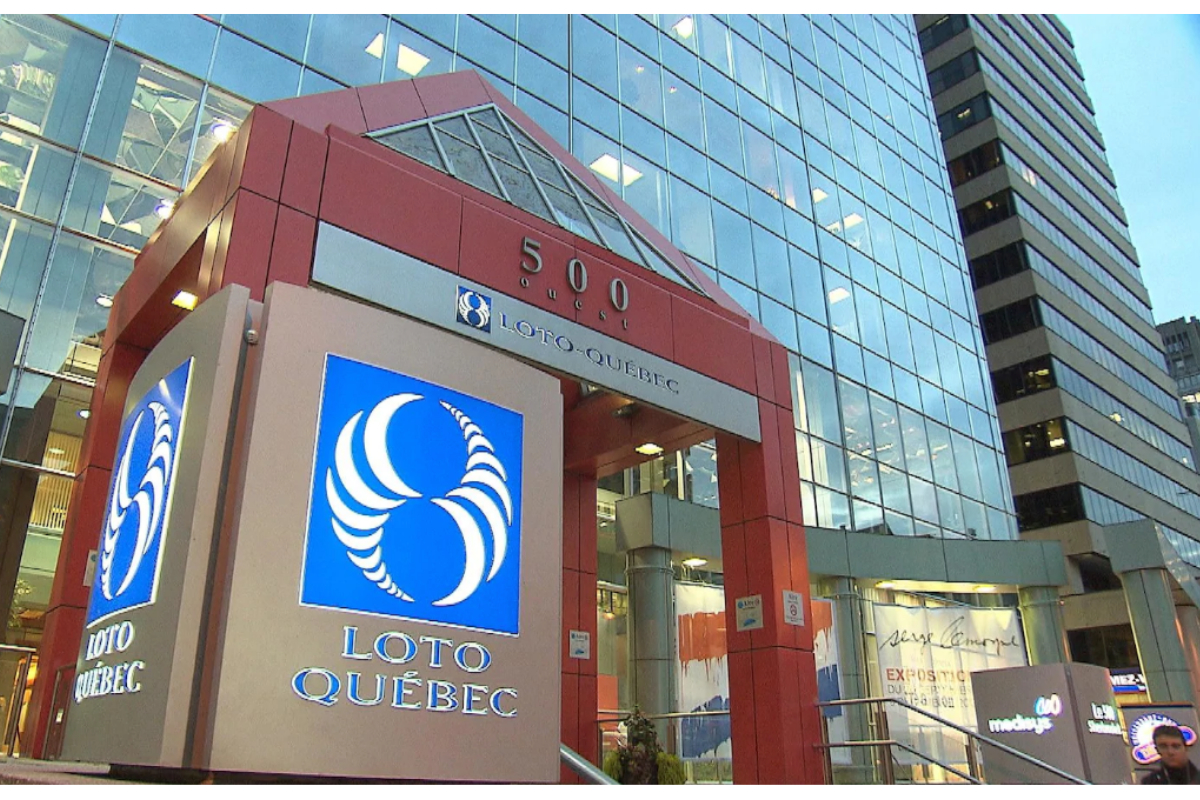 Reading Time:
2
minutes
Loto-Québec will gradually reopen its establishments according to the following schedule, with operations adjusted to comply with physical distancing and hygiene standards:
Hilton Lac-Leamy: July 13
Casino de Charlevoix, Casino de Mont-Tremblant, Québec and Trois-Rivières gaming halls: July 16
Casino du Lac Leamy: July 23
Casino de Montréal: August 3
VLT and Kinzo network: July 7
Network bingo: July 3
As establishments reopen, the Corporation's top priority will be to ensure that operations resume in such a way as to allow employees and customers to stay safe while enjoying a fun environment.
Rigorous safety measures, modified opening hours and an online reservation system
When Loto-Québec's establishments reopen, customers will notice the following important changes to operations and on gaming floors, including:
New online reservation system for customers
Casino sectors will be limited to a maximum of 250 customers at a time

Québec City gaming hall(250 customers)
Trois-Rivières gaming hall(250 customers)
Casino de Charlevoix(250 customers)
Casino de Mont-Tremblant(250 customers)
Casino du Lac-Leamy(4 sectors with 250 customers = 1,000)
Casino de Montréal(6 sectors with 250 customers = 1,500)

Complete disinfection of each establishment every day and cleaning of gaming machines between customers
All employees on gaming floors required to wear procedural mask and, when required under CNESST standards, eye protection
Customers required to wear a mask or face covering
Directional signage people must follow to get from one location to another and two-metre physical distancing signage
Reconfiguration of gaming floors:

Slot machine activation that ensures physical distancing
Reduced number of players at gaming tables and installation of protective panels between the dealer and players

Availability of rubber-tipped stylets to avoid touching slot machines
No handling of cards or chips by the customer
Bars and show halls to remain closed for the time being
Snack food service only
New opening hours:
Casino de Mont-Tremblant and Casino de Charlevoix
Casino du Lac-Leamy and Casino de Montréal
Québec City and
Trois-Rivières gaming halls
Thursday: 11 a.m. to midnight

Friday: 11 a.m. to 3 a.m.

Saturday: 9 a.m. to 3 a.m.

Sunday: 11 a.m. to midnight

Every day: 9 a.m. to 4 a.m.
Monday to Wednesday:

10 a.m. to midnight

Thursday to Sunday:

9 a.m. to 3 a.m.
All information on the reopening and applicable measures is available at https://casinos.lotoquebec.com/en/portal/establishments.
Savings measures affecting operations and personnel
Since the COVID-19 crisis has been affecting Loto-Québec's commercial operations for over three months already and despite the announcement of the upcoming gradual reopening, the Corporation is forced to apply savings measures to its operations and all personnel. The decision was made in order to align staffing needs with the level of activities.
Indeed, casinos, gaming halls, video lottery terminals (VLTs) and Kinzo halls have been closed since March, and in-store lottery sales were suspended for six weeks, all of which resulted in a significant reduction in the Corporation's activities and revenues. Loto-Québec must therefore revise operations to meet the pace at which commercial activities resume.
In an effort to maintain employment and expertise, the Corporation will implement measures that affect management personnel and employees as well as operating and capital budgets in corporate and business sectors. The measures to be implemented are as follows:
Significant reduction in operating and capital budgets in all corporate and business sectors for 2020-2021
Temporary layoffs in various sectors (particularly 2,250 operations employees in casinos and gaming halls)
Cancellation of supernumerary employee contracts
Salary freeze and cancellation of all bonuses for management personnel for 2020-2021
Hiring freeze
Temporary reduction of the work week
Meetings with management personnel, union representatives and employees from all sectors were held yesterday and today to inform them of the decisions, explain the situation and address concerns.

Trends for new casinos in Canada 2021-2022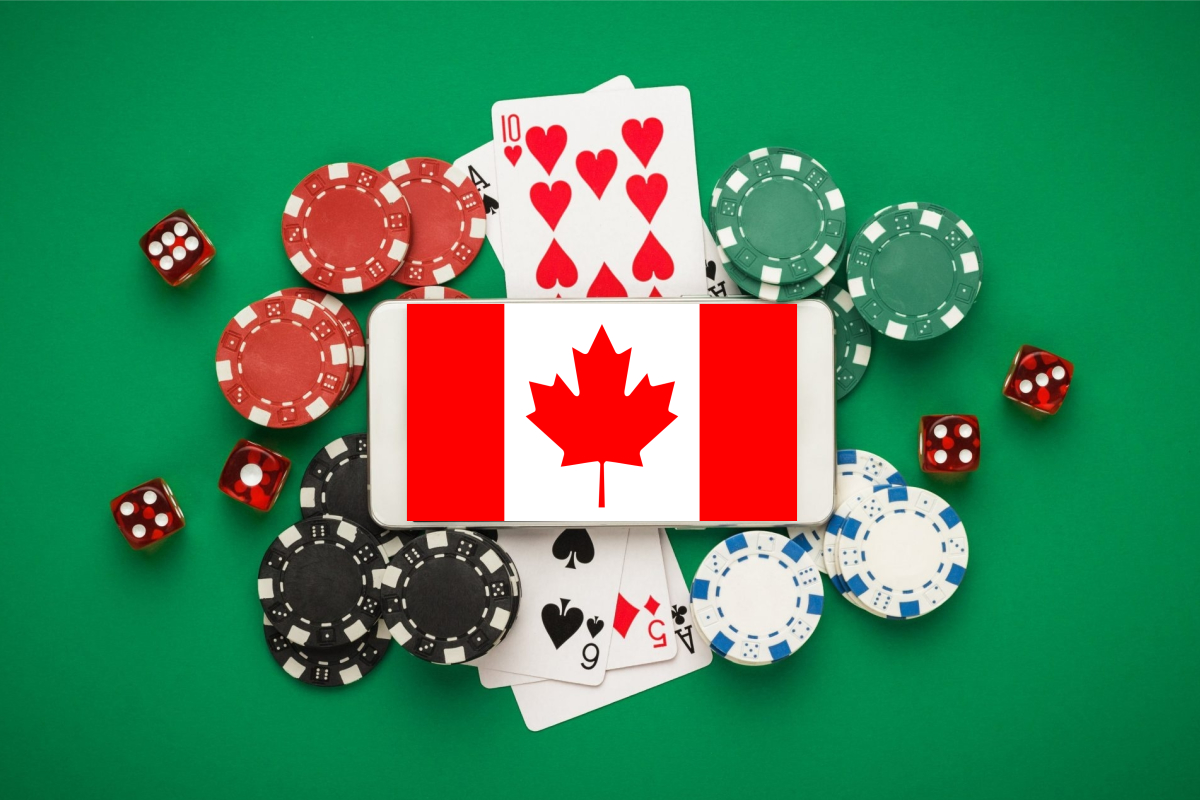 Reading Time:
3
minutes
The online casino industry is developing at a rapid speed and there is no doubt that this year will continue in the same way. As the market is growing, some new trends are coming as well, especially among new names in the online casino world. Of course, things like the current outbreak have also made a big impact on the overall situation, so it's not that easy to predict what's going to happen in the future. Still, we can notice new trends that will characterize the current year.
Market Will Continue to Grow
One of the most certain things about this year is that the online casino market will continue to grow. It's not just about pandemics, the growth is caused by so many factors, including further development of mobile gaming technologies. Also, keep in many that many countries around the world have legalized or about to legalize online casinos this year.
As a result, we expect to see huge growth once again. The last year ended with more than 13% of growth, with a total market value of nearly $70 Billion. The year 2021 shouldn't be any different.
Crypto Currencies are Becoming Mainstream
Another interesting trend for this year is that more and more casinos, especially new ones, are accepting Bitcoins and other cryptocurrencies. Not only that they have such a payment method in the offer, but also promote such a way of transactions with all kinds of benefits. Players who use cryptocurrencies are usually rewarded with additional bonuses. Finally, this payment method seems like a perfect way to resolve all the trust issues between players and operators. Although, looking a new casinos at Foxbonus – only a fraction offers payments with cryptocurrencies.
Much Bigger Share for Live Dealer Games
Live casino games aren't a new thing but the last couple of years were really important due to the significant technological breakthrough. These days, such games offer the best playing experience among all online casino games. So, what we can expect to see in the following months is that the offer of live dealer games will become bigger and that such games will become way more popular. All that leads us to a bigger share in total revenue.
Virtual Reality Breakthrough
VR is still quite expensive technology and that's the reason why we are still waiting for it to become mainstream. Still, we hope things will change in the near future. Once an average VR set becomes relatively affordable, the popularity of VR casino games will skyrocket. At this point, there are just a couple of VR casino games and there is no doubt that further development will bring the playing experience to the highest possible level.
Better Offers from Operators
The world of new online casinos is growing at a rapid speed and the competition is fiercer than ever. With such tough competition, operators are trying to attract new players with generous bonuses. So, we have no doubt that these kinds of rewards will become better. You may count on higher welcome bonuses, as well as on other benefits, such as no deposit bonuses, which allow playing without depositing any money.
Rapid Growth of Esports Betting
Esports games have become hugely popular and the current audience measures hundreds of millions. Among them, there are millions of players who like to put their bets on certain tournaments, competitions etc. The latest researches have shown that Esports are more popular than most traditional sports games and it's only a matter of time when this competition will have an audience that's comparable with football and other major sports. Therefore, it's no wonder that pretty much every major bookmaker has included Esports in its offer.
Responsible Gambling Promotion
As we already mentioned, one of the biggest trends for 2021-2022 is the process of legalization and further legislation. One of the things we have noticed is that these acts are regulating not just the way operators can work and similar things, but also pay a lot of attention to problem gambling. We can see that fields like age restriction and advertising tools that help users limit their gambling activities or self-exclude themselves from playing altogether are all included in the legislation.
New Titles
While other industries are struggling during the outbreak, online casinos continue to develop at rapid speed. With the competition getting stronger, there is no doubt that a lot of new titles will arrive during 2021. This refers to all kinds of games, including slots, live dealer games, VR casinos etc.
Online Casino: The Best Canadian Gaming Platforms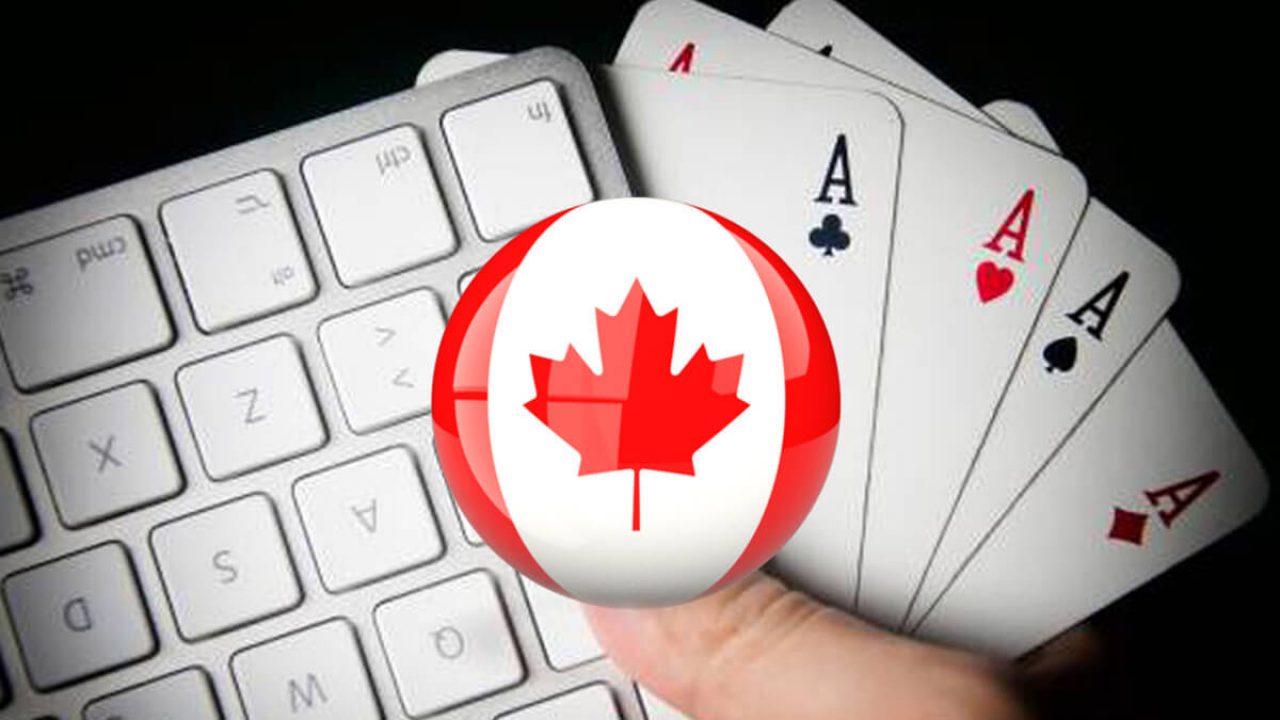 Reading Time:
4
minutes
Canada is a fantastic example of how one nation can benefit from only gaming of this sort. Gambling online has always been obtainable, it's just that not many people in Canada knew. In 2017, there was a huge assault on the Canadian market through casinos that were able to acquire licenses that allowed for Canadian players to utilize the loophole in Canadian law and the market is now one of the biggest in the world.
In celebration of this, we are presenting the top online casinos for Canadian players to join. We will be sharing with you their services like banking and customer support and looking at their features, predominately the games you can play and what software is used to both protect and present the platforms across all major devices used by players.
Presenting the best casinos in Canada
To discover more on the top sites and how makes the top 3 list, we spoke with the leading voice on the matter, Charlotte Fitzgerald at Casimoose which is the number one Canadian comparison site that reviews licensed online casinos on the Canadian market.
So, which online casino could you be joining today?
Charlotte Fitzgerald: "In picking the top casinos on our market here in Canada we went with not our reviews nor our own personal opinions. Instead, we let the public determine and this was based on the search volumes and registration numbers calculated via our comparison site.
In first place is Spin Casino with 89K people heading to this online casino from our site to register as new members.
In 2nd place is Yukon Casino with 33K players signing up to it make their new gaming home.
In the 3rd and final spot, we have Jackpot city who recorded 29K new members this year."
Each of these casinos has a full review at Casimoose with lots of game guides, free games and more. Now, we present a brief guide to each casino and why they have attracted the attention of Canadian players to make them the best three casinos to join right now.
Spin Casino
Spin casino is a multi-gaming platform that boasts live casino games, a Vegas platform, sports betting, In-Play bets and an eSports gaming arena.
For newly registered players, you will receive a huge 1,000-dollar welcome bonus when you register and make your first deposit. Note: Read the terms that come with the bonuses before using this offer.
Inside the standard casino, you have over 800 games to pick from. Many of these are slot machines, but you do have virtual table and card games also.
The developers involved are Microgaming, NetEnt, Genesis, and Rabcat. With the live dealer games, you have Evolution Gaming at the helm offering you live dealer table games of blackjack, poker, baccarat, and roulette.
If you fancy playing some sports bets, note that you have over 20 global sports to pick from with the option to mix sports betting markets to create your one-of-a-kind bet slip.
To bank with Spin Casino, Canadian players only need one of the following to be able to deposit and withdraw their winnings.
Visa, MasterCard, EcoPayz, Neteller, Skrill, and PayPal. At Spin Casino, you have 24/7 support should you have any queries regarding the service or features.
Yukon Casino
The Yukon Gold Casino is a site that offer a new player 100% Microgaming features. This site is all about slot gaming and nothing else. New players signing up to this casino can get their own exclusive welcome bonus offer, allowing players to win with the casino's own money, upon making their first deposit into their casino account. There are plenty more bonus code offers beyond this in the casino's promo section.
All 250 games are made by Microgaming, giving you some of the biggest and most popular games played online. With this, you also get to access the biggest progressive jackpot games as well, like Mega Moolah.
To bank with the casino a player only needs to have either EntroPay, Interac, iDebit, MasterCard, Paysafecard, Skrill, EcoPayz, or Skrill to help them deposit and withdraw.
Members of the casino have a customer service team that works 24/7 and will reply to emails and messages within 30 minutes.
Jackpot City Casino
One of the longest running casinos online is Jackpot City Casino. This site has over 400 games that cover video slots, virtual tables and live dealer gaming.
There are three developers behind the gaming at Jackpot City Casino and they are NetEnt, Evolution Gaming, and Microgaming. The grand three who are masters in their field and have led the industry for over two decades.
Sign up to Jackpot City Casino and you will receive a welcome bonus to help you win real money from the games inside. Do read the terms before using any offer presented.
The mobile is mobile compatible and there is no app, so just use the browser to log in and start playing to win.
Banking here is huge with plenty of services to help you deposit and withdraw, they include: Visa, MasterCard, Paysafecard, PayPal, Skrill, Neteller, Interac, and many others.
Customer support works through live chat or from email that is open 24/7.
Only the best for players
There are your three options high on the list of many Canadian players. It is totally up to you if you wish to join them, but you can choose to ignore them if you wish. If you are looking for something more specific, let's say a casino that can support cryptocurrencies, then this is something Casimoose will be able to help you find.
All the casinos on their site are 100% licensed by regulators such as the UK Gambling Commission, the Gibraltar Gaming Authority, and the Malta Gaming Authority. These casinos like all legally compliant with Canadian gambling laws are based outside of Canada's borders, yet they can still accept and payout Canadian dollars.
Gambling online in Canada comes with grey areas, but in simple terms, the Canadian state government bans gambling, but provincial governments can enforce their own laws, therefore, making it legal, hence why you have casinos all over Canada. One outlining rule is that no business can form their own online casino. This is how and why foreign offshore casinos outside of Canada's borders are able to service the players through this massive loophole in the law, which cannot be changed because no government would dare to tell people what they can and cannot do online unless you lived in North Korea.
So, be thankful you don't and enjoy the freedoms of gambling online inside Canada's top three online casinos.
Casinoblox joins the Canadian market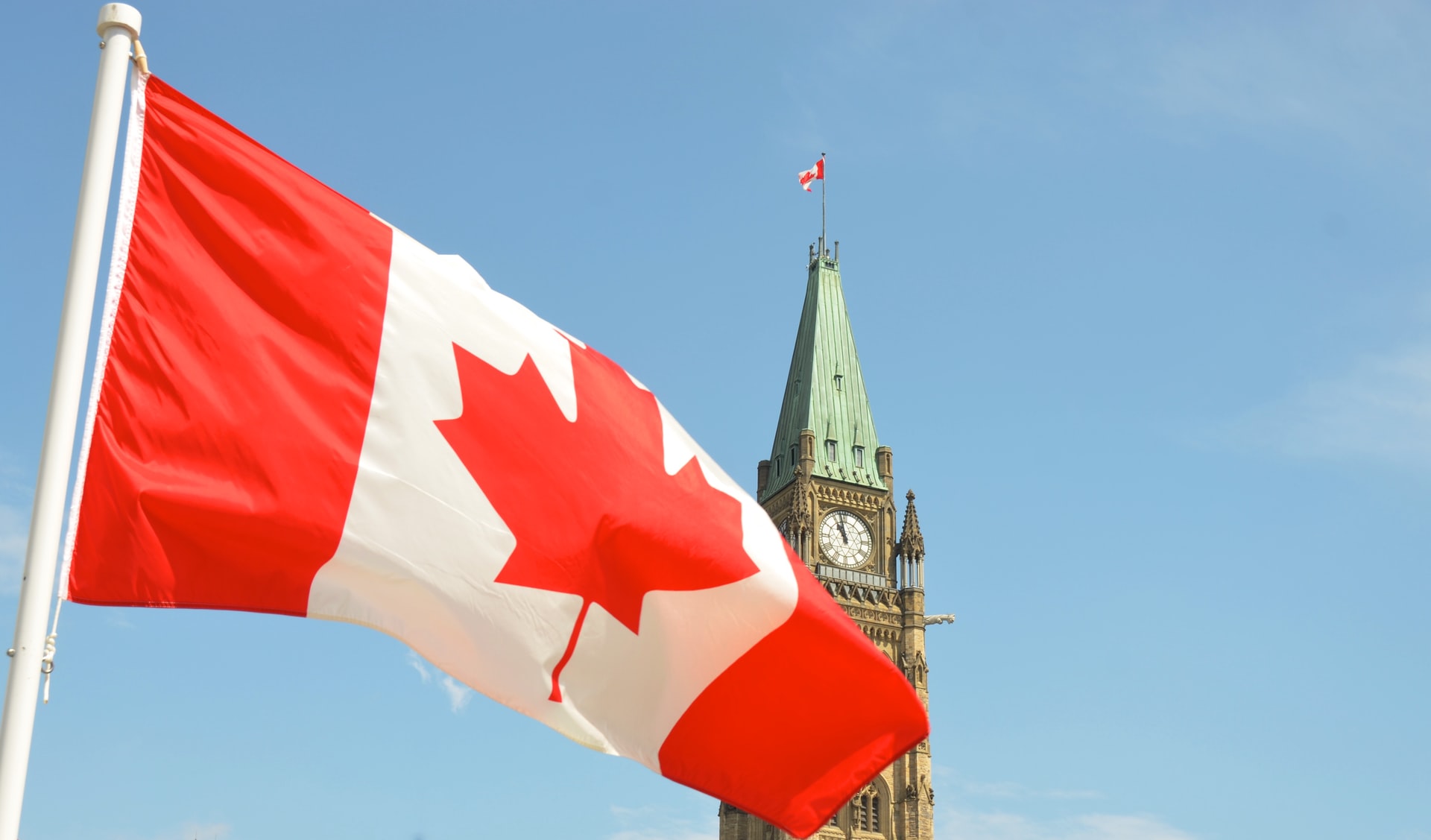 Reading Time:
3
minutes
CasinoBlox, a casino comparison site with a rapidly growing reputation, has launched its services in Canada, a market that is escalating with similar speed. The CasinoBlox platform first appeared in Germany earlier this year. Despite being relatively new on the scene, it has become a go-to resource for gamers who are looking for unbiased information on the online casino gaming options that are open to them in their domestic markets.
A land of opportunity
Evolving state legislation has meant that much of the focus has been on the USA over the past couple of years. However, casino gaming in Canada is also booming, making the whole of North America a land of genuine opportunity. One area where Canada really stands out is in its regulation of iGaming. Gambling has proved to be a legislative nightmare south of the border, with states tripping over themselves in laying down even the most basic ground rules. In Canada, however, the Kahnawake Gaming Commission has acted with speed and clarity to present a strict but fair operating framework for online casinos.
Canadians have taken to iGaming in their droves, and this has, in turn, led to both established casino companies and brand new entrants rushing to claim a slice of this growing market. On the face of it, that sort of competition is good news for gamers. However, the sheer scale of choice can make it difficult to know which platform to choose. That's where the services of CasinoBlox come to the fore.
Customer-centric approach
CasinoBlox might not be the only casino comparison site available, but it stands out from the competition by providing a service that is truly bespoke. Others might simply add Canadian sites to their review lists and call it a done deal, while the CasinoBlox website is specifically tailored to its audience. All its content is in Canadian English and it speaks to Canadian gamers on a personal level that is both refreshing and unusual.
The site intuitively guides visitors through the many casino platforms that are available in today's online casino market. It provides a coherent roadmap for even the least experienced gamer to make an informed choice on the basis of trustworthiness, the games available, payment methods and other such criteria.
Adding value
As well as providing this guidance, CasinoBlox also makes a clear effort to answer the sort of questions that gamers will ask, as opposed to just providing lists of readily available information. For example, trying to decipher casino promotions and bonuses can be hard work even for those who are old hands at online casino gaming. CasinoBlox compares and contrasts the different offers in a way that anyone can understand.
It also provides value-added content in terms of blog posts, articles and YouTube videos that dig deep into specific topics. These include bonuses, new casinos or specific game developers, to give just a few examples.
The mobile revolution
Today, more than 50 percent of gaming takes place on a mobile device. It's a fact that many sites seem to ignore, but CasinoBlox has placed the mobile experience front and centre in everything it does. Mobile is only going to continue to grow, and CasinoBlox's relevance in the iGaming marketplace is growing with it.
In the short time that CasinoBlox has been live in the Canadian market, it has already started to show good traction. It is clearly becoming a favourite among Canada's ever-growing community of casino goers, and that is a relationship that is set to get stronger as both the company and the market in which it operates matures.