Blue Ribbon and SuperSeven team up to launch "SuperPots"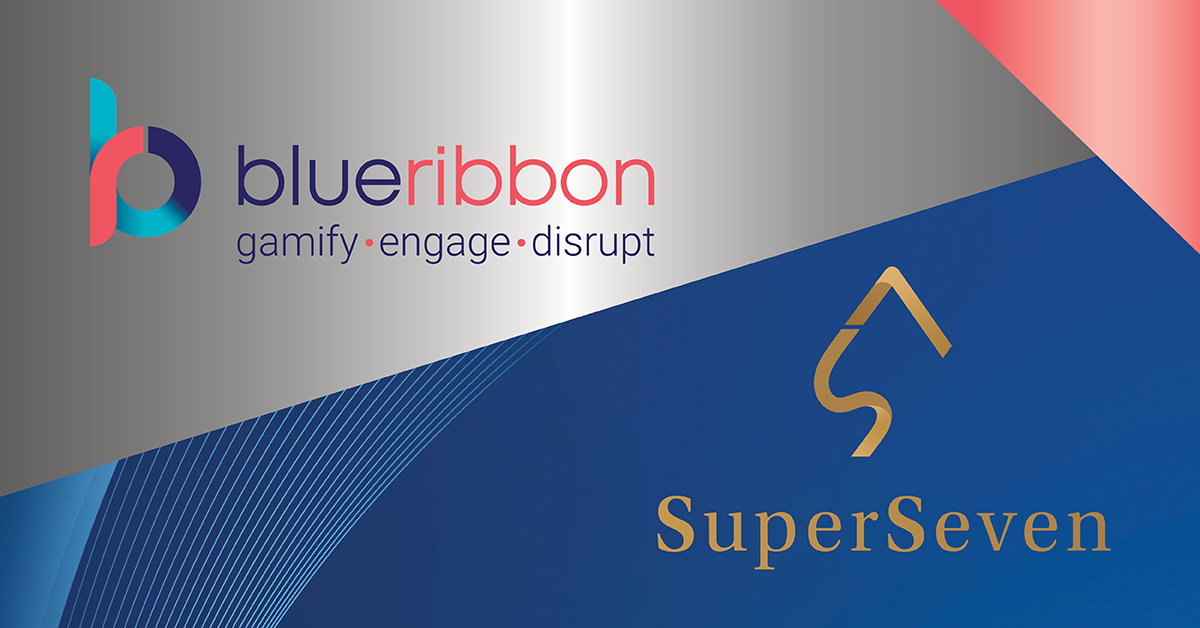 Reading Time:
2
minutes
SuperSeven, the new online casino from Bet Seven Online, is set to launch in the first half of 2021 on Gaming Innovation Group's (GiG) platform and will use BlueRibbon's gamification solution as a significant component of its offering.
SuperSeven is taking a different approach to the online player experience. The operator will provide an exciting collection of RNG and Live Casino content alongside innovative gamification features designed to offer meaningful player rewards. To execute on their business model, SuperSeven will use BlueRibbon's player engagement platform, which enables operators to create customized jackpots that bring new levels of excitement to game content.
BlueRibbon's content-agnostic solution perfectly aligns with SuperSeven's goal of bringing an innovative gaming experience to players. The operator can create a wide range of jackpot games tailored to the preferences of any player segment. By offering smaller, more frequent jackpots that are fully operator controlled, SuperSeven can foster an exciting environment that attracts new players while building deeper loyalty with existing players.
The partnership between BlueRibbon and GiG allows all of GiG's operators to use the jackpot solution, but SuperSeven will be the first to launch the jackpots, furthering the brand's objective of differentiating itself and providing a unique gaming experience.
BlueRibbon CMO Dan Fischer explained, "We're looking forward to SuperSeven's launch this year. We believe that in a crowded marketplace, each operator needs to find that special something that will resonate with players, bringing them back for more. Our solution was created for exactly this purpose, and we're thrilled to be one of the key mechanisms that will facilitate SuperSeven's highly gamified experience."
Tim Parker, COO of SuperSeven added "I have been tracking Blue Ribbon for a couple of years now and looking for an ideal project with which to best leverage its considerable power. This solution will enable SuperSeven to offer an industry first in terms of site wide, daily jackpots where every player will be involved. Players are tired of traditional bonussing and free spins, by leveraging a solution like this we can create excitement, value for our players thus ensuring increased retention and share of wallet."
Christopher de Lima, Chief Executive Officer of Bet Seven Online limited and SuperSeven, explains, our core focus from the inception has been to create a new experience to an educated audience with a view to increase average retention numbers from a start up. The partnership with GIG, our platform provider, and BlueRibbon will allow our first brand, SuperSeven to offer an exciting product not yet seen in the market.

Comtrade Gaming and ALOT Solutions Enter Strategic Partnership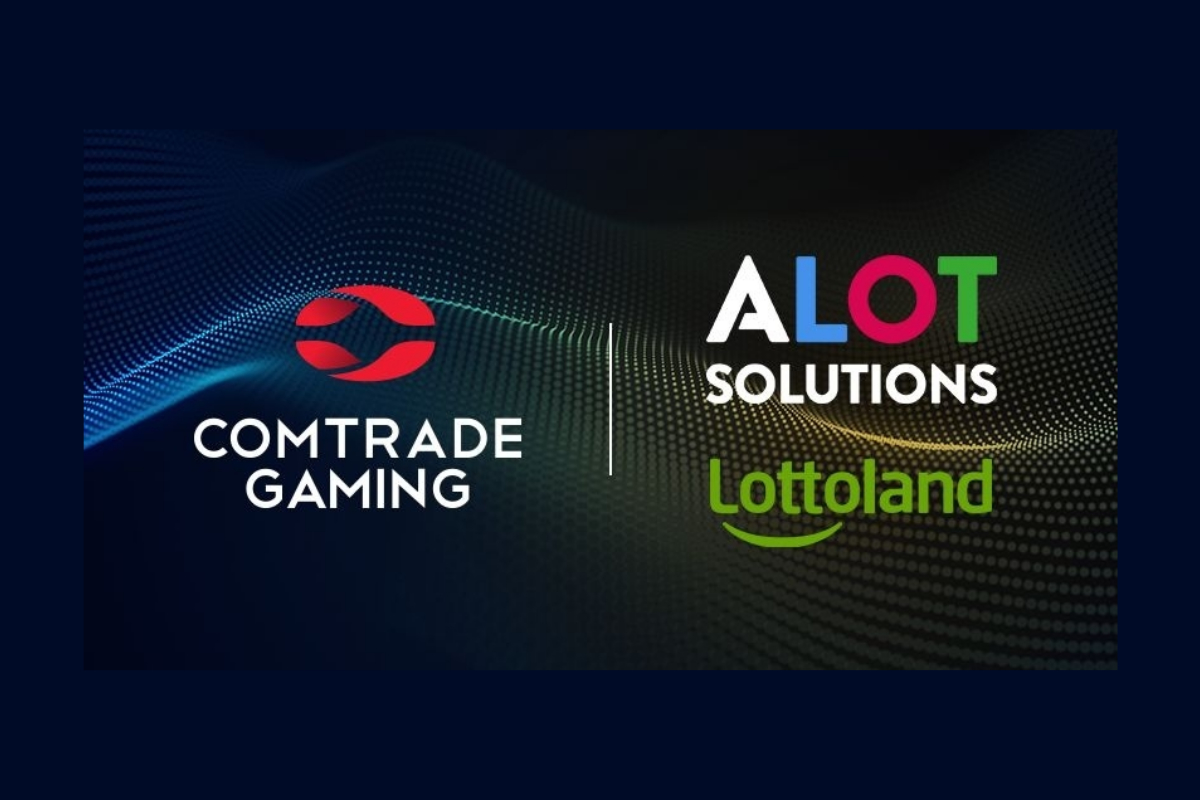 Reading Time:
< 1
minute
Collaboration to drive business evolution in numerous markets.
Comtrade Gaming, a leading i-gaming platform supplier, announces a strategic partnership with ALOT Solutions. The deal sees ALOT Solutions making its Prize Cover and lottery Games available as a bundled solution to new operators via Comtrade Gaming's i-gaming platform (icore).
"Lottoland is the No.1 brand in lottery betting and via ALOT Solutions, our B2B business, we are continually expanding our reach. Partnering with Comtrade Gaming will allow us to work with other operators in new markets to provide our compelling games with huge jackpot prizes" explains Mike Carruthers, CEO of ALOT Solutions.
The state-of-the-art i-gaming platform, which recently added a cloud-deployed option, is capable of thousands of bets per second, automates real-time bonusing features and collects player data to intelligently respond to individual consumer profiles.
"The partnership with ALOT Solutions is a fantastic win for Comtrade Gaming and a first of its kind", said Steven Valentine, Director of Interactive. "ALOT Solutions is the biggest name in prize cover lottery and this deal enables us to offer these lottery products to our top tier operators via a partnership they can trust to deliver."
Gaming Innovation Group terminates agreement with European Media Group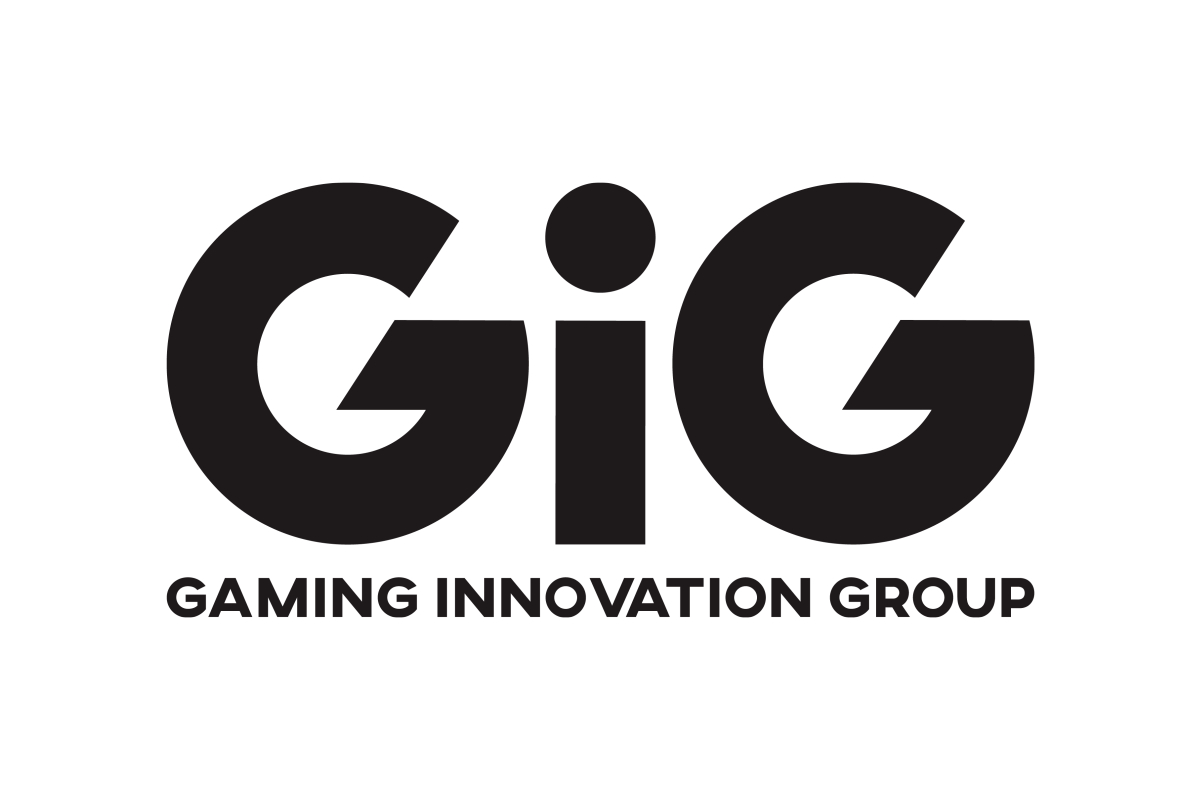 Reading Time:
< 1
minute
Gaming Innovation Group Inc. (GiG) has today agreed to terminate the platform agreement with a European media group that was entered into in December 2020, ref. announcement from 7 December 2020.
Wholesale changes in strategy on the media group's approach towards operating on their own license has created a situation where the partnership was no longer viable for either party to move forward. GiG took the decision in late 2019 to not support the white label model going forward and given this shift by the client, GiG has accepted to terminate the agreement.
The termination will not impact the Company's financial forecasts for 2020 or the long-term financial targets. The current client onboarding program and continuing depth in the sales pipeline remains strong.
Richard Brown, Chief Executive Officer of GiG says:
"The change in strategy has led to an impasse for us to move forward together. While unfortunate to terminate this agreement, we wish them well and we continue to move forward on a multitude of our own opportunities"
Suez Canal Simulator Is Now Available On Steam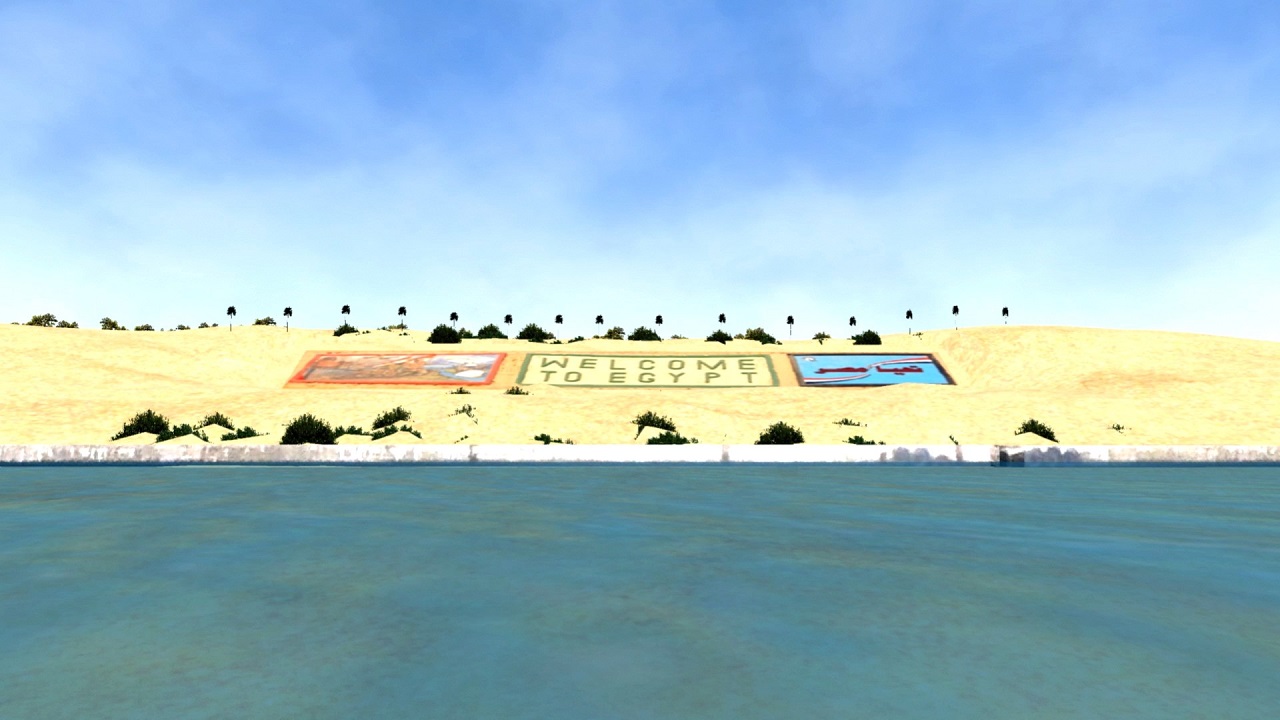 Reading Time:
2
minutes
Today, PC game developer Jason Dial announced the release of his much-anticipated Suez Canal Simulator. The game launched today on Steam and is now available for purchase and download to your Steam Library. Experience a 1-to-1 scale journey through Egypt and travel through the man-made waterway that changed the world, the Suez Canal.
Also, Dial announced that the world-famous container ship, the Ever Given, is currently under construction and will be available as a DLC add-on for Suez Canal Simulator in a few weeks. Carefully navigate your way though the Suez Canal in the 400-meter long ship that kept the world on the edge of its seat and see if you have what it takes to pilot one of the largest ships ever constructed through the sands of Egypt from the Red Sea to the Mediterranean.
Dial also announced the 'Yellow Fleet Trapped In The Suez Canal' add-on DLC for Suez Canal Simulator. Experience being trapped on a ship in the Suez Canal for a full seven years as war between Egypt and Israel rages all around you. The ultimate simulation for the ultimate hardcore PC gamer. The 'Yellow Fleet' DLC will be available this summer. Visit SuezCanalSimulator.com to find out more.
And finally, Dial announced his next great project, Panama Canal Simulator, coming to Steam in August. A journey through the Panama Canal is truly on everyone's bucket list and soon you'll be able to take that journey from home anytime you want. Pilot real ships from the Atlantic to the Pacific at 100 feet above sea level through the Panamanian jungle. The Panama Canal Steam Store page is live for viewing and those who desire may visit the Steam Store and add it to their Steam Wishlist. The developer said he will be hosting a closed beta through his Discord server in July and fans of the Panama Canal who wish to participate in the beta are invited to join the Panama Canal Simulator Discord through the link on the PanamaCanalSimulator.com website.
With Suez Canal Simulator and Panama Canal Simulator, Jason Dial truly is the Ferdinand de Lesseps of the digital age. "This is just the beginning – it is my goal to recreate all the great journeys of the world for all the people of the world to enjoy," said Dial. "Wait until you see what I have for you in my third act," said Dial, "I'll give you a hint – it's coming in the gales of November." You'll definitely want to keep an eye out for that one.
Suez Canal Simulator is available now on Steam.