WORLD record! Biggest online jackpot ever falls at Napoleon. Belgian player wins 19,430,723.60 euros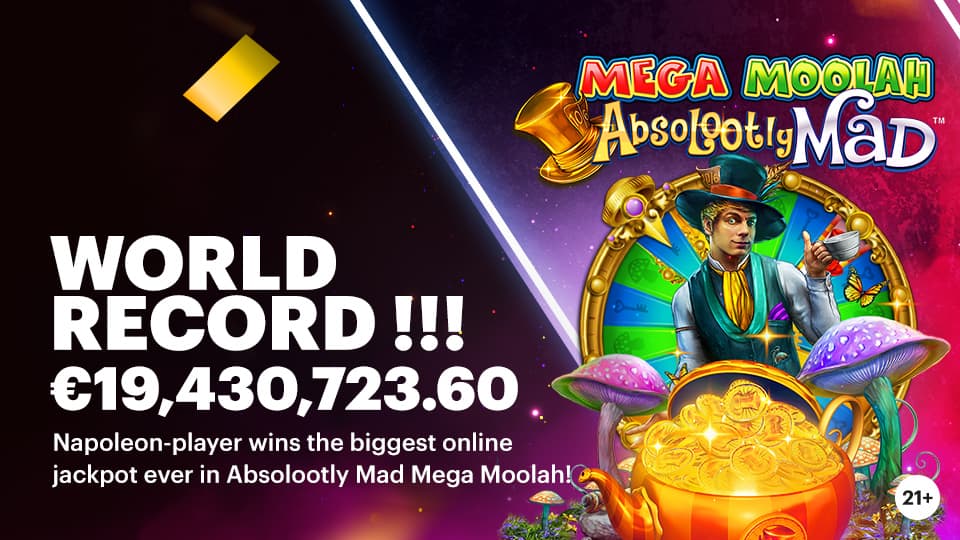 Reading Time:
2
minutes
19,430,723.60 euros. Never before has a player anywhere in the world won a higher amount with an online slot game. And this gigantic jackpot goes to a player of Napoleon Sports & Casino. The Belgian won the highly exceptional Mega Moolah jackpot in Absolootly Mad™  Mega Moolah, a game by provider Microgaming.
Just last week, another player at Napoleon Sports & Casino won a jackpot of over 2 million euros, but all records were broken on Tuesday. Mega Moolah's progressive jackpot, a dream for players worldwide, just happened to fall.
The Napoleon player, who wishes to remain anonymous, saw luck taking his side in Absolootly Mad™  Mega Moolah. With a stake of € 15, he managed to win more than 19.4 million euros in one spin. A thrill that cannot be compared with anything else in the world.
"The feeling at that moment is just indescribable. At first, you can hardly believe it and I think it will take a long time to sink in completely, "the player told us. "It was on my last spin that it happened."
"I read how last week a Napoleon player won a multi-million jackpot and of course I started dreaming about it as well. But to actually live this moment… I feel so lucky."
"This is mind-blowing, "says Tim De Borle, CEO of Napoleon Sports & Casino Online. "Last week we were already over the moon when a player won our 2 million Wowpot. But to have a second winner on our platform, for a world record-breaking amount, is just sensational and highly exceptional. This is a unique moment in betting history worldwide."
"This is also the greatest thrill in the history of Napoleon. Everybody is filled with joy with this fantastic milestone.", says De Borle.
Protecting the player, both in the event of a win and a loss, is a big priority at Napoleon. Tim De Borle explicitly emphasizes that the winner can receive guidance from Napoleon to deal with this win.
At Napoleon, players can take a shot at international progressive jackpots in multiple games. The progressive Mega Moolah jackpot and the Wowpot, both of which went to a Napoleon player in a week, both currently stand at over 2 million euros.
In Belgium, you must be at least 21 years old to legally play casino games online. The minimum age for sports betting is 18 years old.
Napoleon Sports & Casino has its headquarters in Erembodegem near Aalst. It is the most important Belgian provider of online sports betting and casino games. Napoleon Sports & Casino offers its players a safe environment to play responsibly.
IESF Prepares for Historic 2022 World Esports Championships Finals in Bali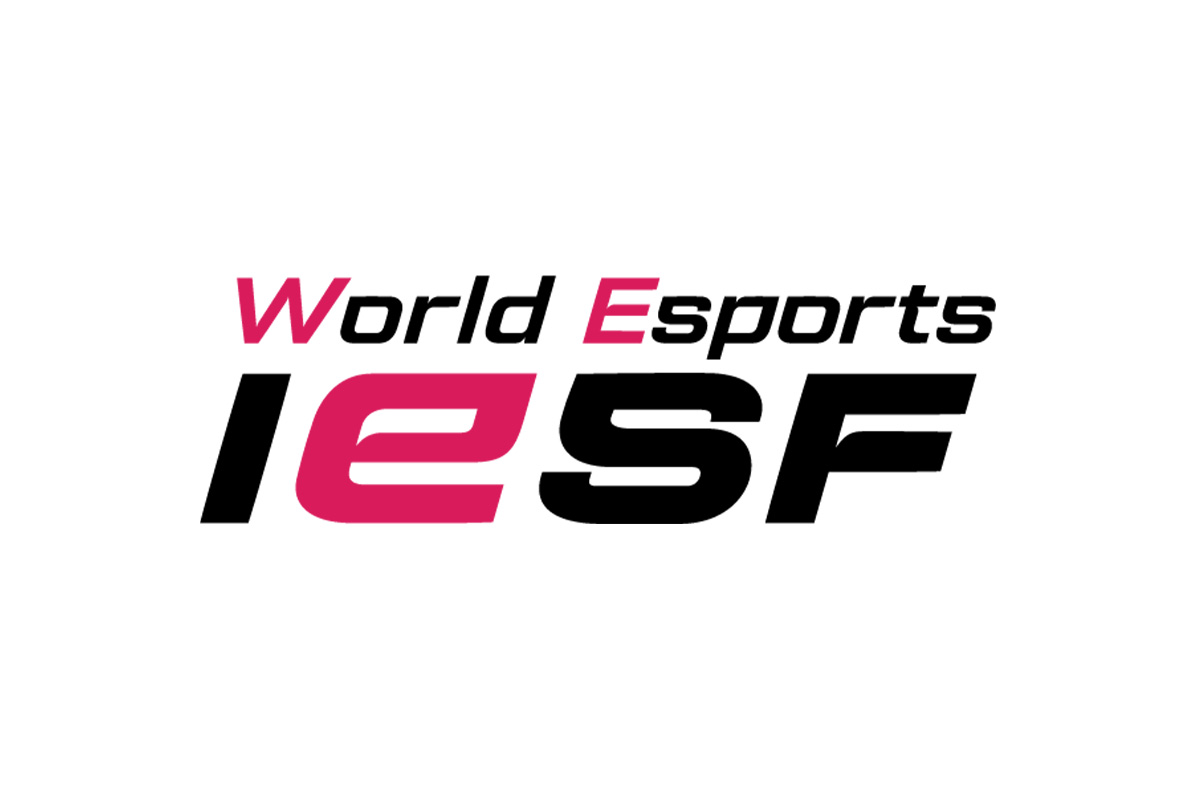 Reading Time:
2
minutes
The International Esports Federation (IESF) is putting its readiness to host the 2022 WE Championships Finals on full display. The 14th edition of IESF's flagship event will get underway this week in Bali, Indonesia, at the Merusaka Nusa Dua Hotel from December 1 to 12, 2022.
The WE Championships remain the sole international esports competition where athletes compete to represent their countries. Over 600 players representing 106 countries will compete across six games: CS:GO, Dota 2, Mobile Legends: Bang Bang, eFootball ™  2023, Tekken 7, and PUBG Mobile, making this the largest and most geographically diverse edition of the event since its inception in 2008 with a record prize pool of $500,000.
After months of preparation and qualifying rounds, the Finals will kick off with the Opening Ceremony on Friday, December 2. The action-packed competition will be held across four main stages: Earth, Ice, Fire, and Air, which symbolize the charm of Balinese culture. Each stage will host at least one game title.
Following the national and regional qualifiers, 18 countries have punched their tickets directly to the finals, while the remaining nations will compete in the play-in stages. IESF will also host the first-ever women's CS:GO competition, featuring the world-leading esports club Natus Vincere (NAVI) representing Poland.
IESF President Vlad Marinescu said: "After a memorable 13th World Championship Finals in Eilat last year, we couldn't be more excited to unite the World Esports Family once again in Bali. Thank you to our incredible host city partners for delivering the perfect setting for athletes and fans worldwide. With a record 106 nations competing in Bali, this event showcases IESF's growth and progress. We look forward to getting the exceptional and elite esports competitions underway."
The 14th WE Championships Finals will be streamed on seven Twitch channels. IESF has an exciting lineup of broadcasters to announce the competition, including Steve Scott, Reepal Parbhoo, Guillermo Catalano, Stewart Westley, and Jon Kefaloukos. The WE Championships in Bali will also feature live performances, music events, and several activities for the World Esports Family. IESF recently partnered with FitGMR to bring daily workouts and workshops on health and well-being to Bali.
The WE Championships will wrap up an impressive year for IESF, which expanded its international reach to 130 Member Federations, brought together key esports stakeholders at the World Esports Summit, hosted the inaugural SimRacing World Cup in Monaco, and welcomed several new partners.
LeoVegas repurchases bonds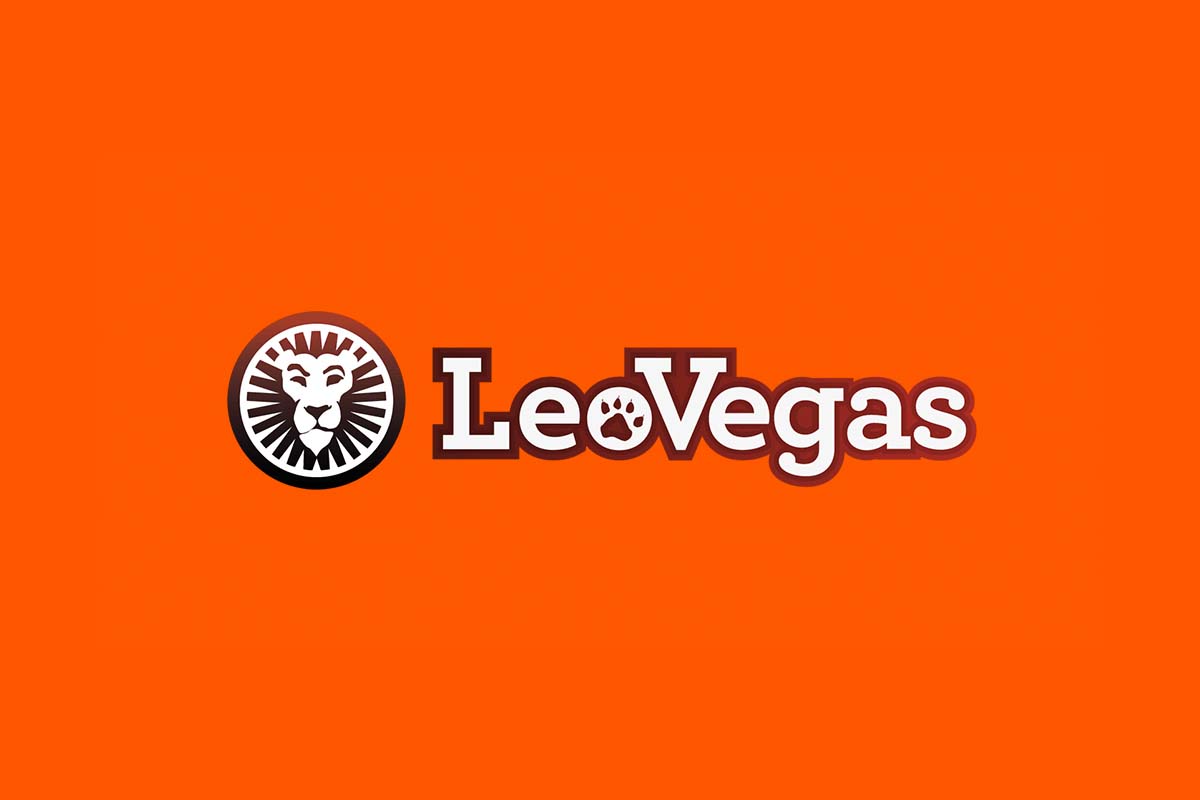 Reading Time:
< 1
minute
Reference is made to LeoVegas AB's (publ) ("LeoVegas") senior unsecured bonds with ISIN SE0015242854 (the "Bonds") and the terms and conditions for the Bonds (the "Terms and Conditions").
As announced by LeoVegas by way of a press release on 23 September 2022 and by a notice regarding a de-listing of the shares of LeoVegas from Nasdaq Stockholm to the bondholders and the agent the same day, bondholders have, as a result of the de-listing, had a right to request that LeoVegas repurchases Bonds during a certain time period.
The repurchase offer expired yesterday on 28 November 2022 and has thereby been declared concluded. Bondholders have, in connection with the repurchase offer, accepted repurchases of Bonds in a total nominal amount of SEK 115 million. Together with the previous repurchase offer, which expired on 14 November 2022, LeoVegas thereby repurchases Bonds in an aggregate nominal amount of SEK 318.75 million.
The price for repurchased Bonds is 101.00 per cent of the nominal amount and will be paid together with accrued and unpaid interest for the Bonds on the settlement date, which will occur on 2 December 2022.
Match Poker Online World Cup Features Diverse Group of Players Chasing a Championship and Cash Prizes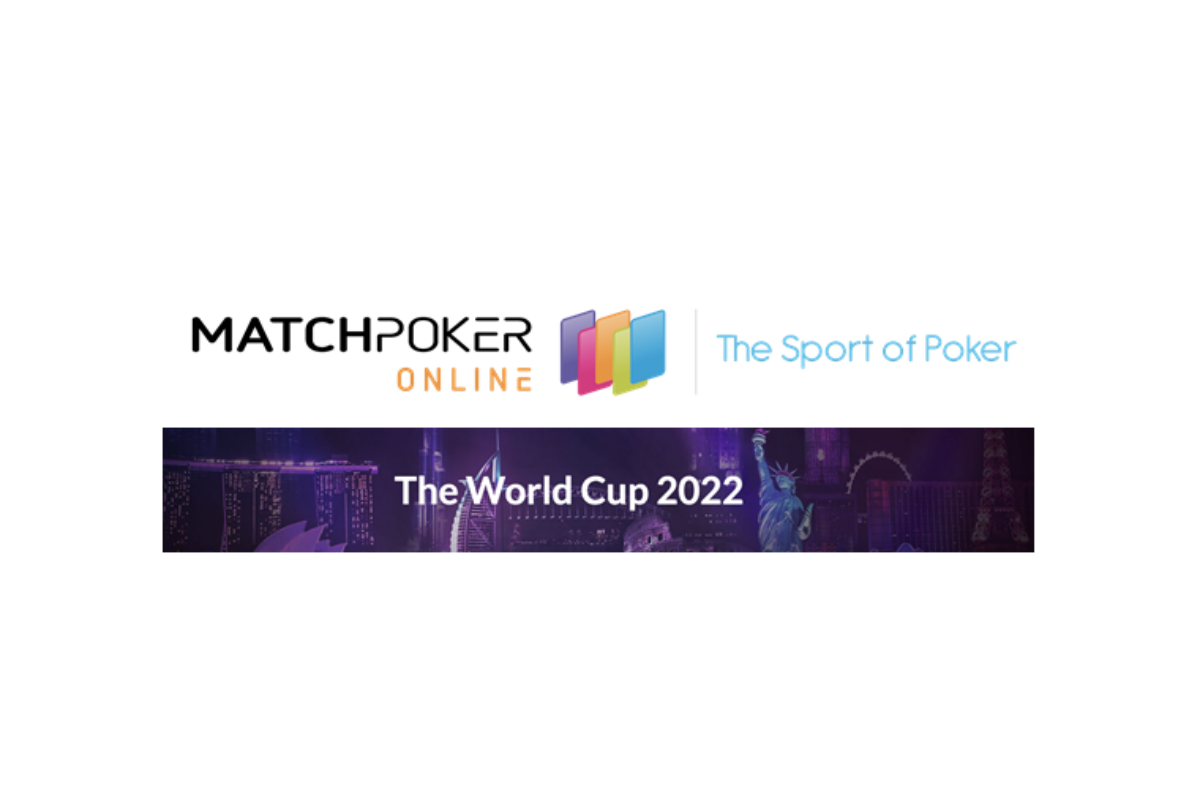 Reading Time:
2
minutes
Players from around the world are set to battle it out in the Match Poker Online World Cup in the coming days – with plenty of bragging rights and cash prizes on the line. The event brings some international prestige to the popular poker app and features players who have competed online poker throughout the year.
A few hundred players are now eligible to compete with the Playoffs set for Dec. 3-4 with the Finals on Dec. 10-11. U.S players compete Dec. 2-3 with the Finals on Dec. 9-10. The winner of the Ruby division, the top competition, will be crowned the overall World Cup champion and takes home $625 in cash. The top three competitors in all four divisions also receive cash prizes.
Match Poker features competitors playing the same hands across the platform. Players can work on their skills by comparing their own play and decisions to others around the world who have played exactly the same hand.
When playing Match Poker, you're not just competing against the players at your table, but against players seated at other tables in the same seat you are. The app is cutting edge and packed with high-tech features, statistics, excellent graphics, and exciting gameplay.
A Look at Some of the Top Competitors
After plenty of betting and bluffing, qualifying players now have a chance to prove their mettle against some of the best. The World Cup action will feature players from around the world. Here's a look at a few of the top qualifiers.
Avishek Behera (Odisha, India) – The 20-year-old loves to work on his poker skills using the app.
Peter-John Rodriguez (Barbados) – This player ranks No. 3 overall on the Match Poker Online platform.
Michael Cheung (Hong Kong) – He loves the Battle Royale and believes his play on the site has helped with his game at the live poker tables.
Terry Fitzgerald (Sydney, Australia) – The 55-year-old loves the game's quick pace and is ready for the World Cup to get started.
Those who haven't qualified can still get in the action via the app with the hope of qualifying for the 2023 World Cup!