LeoVegas starts game studio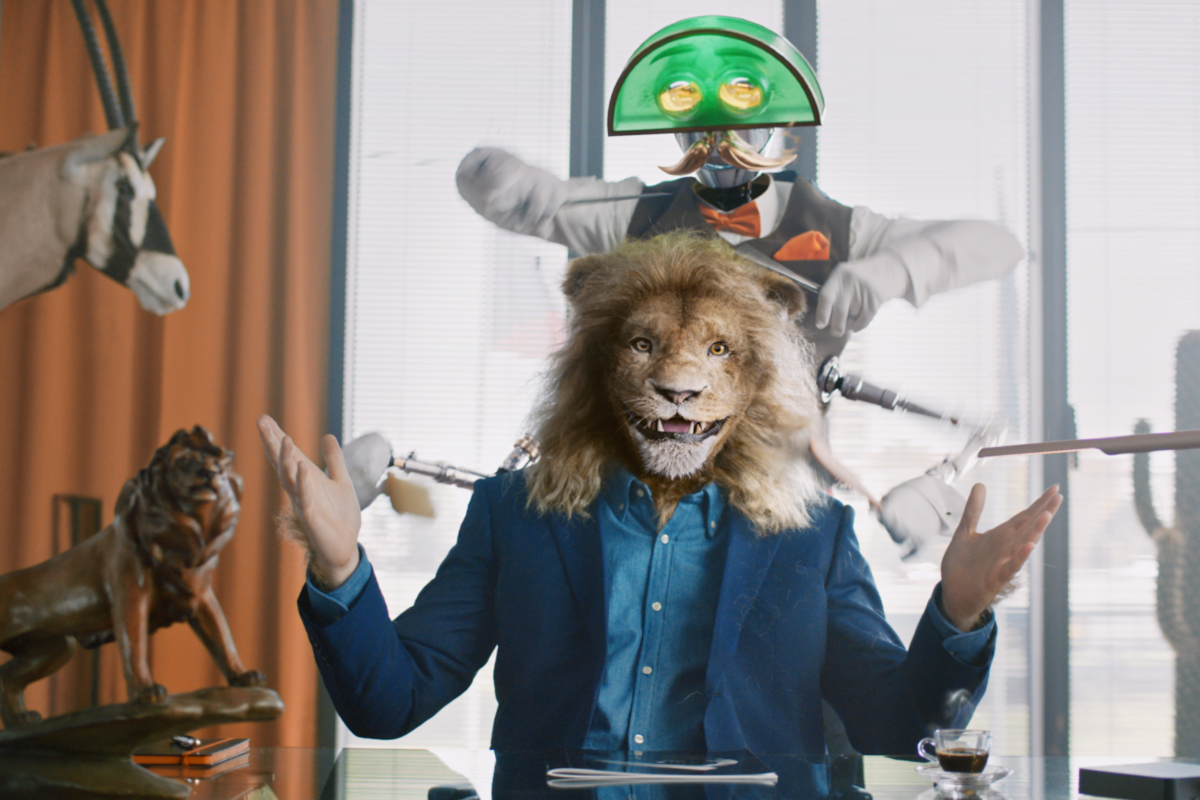 Reading Time:
2
minutes
LeoVegas is starting its own game studio, Blue Guru Games, to develop new, innovative games. The studio will develop exclusive games for LeoVegas and will also offer games to other operators. The first games will be released in late 2021.
LeoVegas Mobile Gaming Group has, through LeoVentures, started the game studio Blue Guru Games and LeoVegas' share of ownership in 85%. From the start the company will have a team with more than 20 years of experience in game development and will draw upon all of the experience and knowledge of LeoVegas. The studio will develop and offer games both for the Group's own brands and for other game operators. The ambition is to produce at least 20 games in the coming 24 months through Blue Guru Games.
"For a long time we have created exclusive games with the help of external providers, but now the time is right to take the step to do game development entirely on our own," comments Gustaf Hagman, Group CEO, LeoVegas. "Drawing from our data and casino knowledge we will be able to drive innovation and create games that our customers truly enjoy. These may be everything from niche, local games for individual markets to broad international games. In addition, we will create games and unique characters that can be used in our marketing, which will build stronger loyalty to our brands. Having great flexibility in producing games is a competitive advantage, and it will also give us a new revenue stream over time."
Blue Guru Games will complement the games from the other 60 casino game providers that LeoVegas has access to today. The first games from the studio are expected to be released towards the end of 2021. These proprietary games will also give LeoVegas IP rights that will offer greater flexibility in how the characters and games may be used.
The new game studio is part of LeoVegas' strategy to cost effectively control a larger share of the gaming industry's value chain. In addition to Blue Guru Games, LeoVentures has invested in, among other companies, CasinoGrounds, Pixel.bet and SharedPlay. LeoVegas also recently acquired the sports betting company Expekt.

It's an all-rounder! Ezugi bowls up a winning combination with their new game Cricket War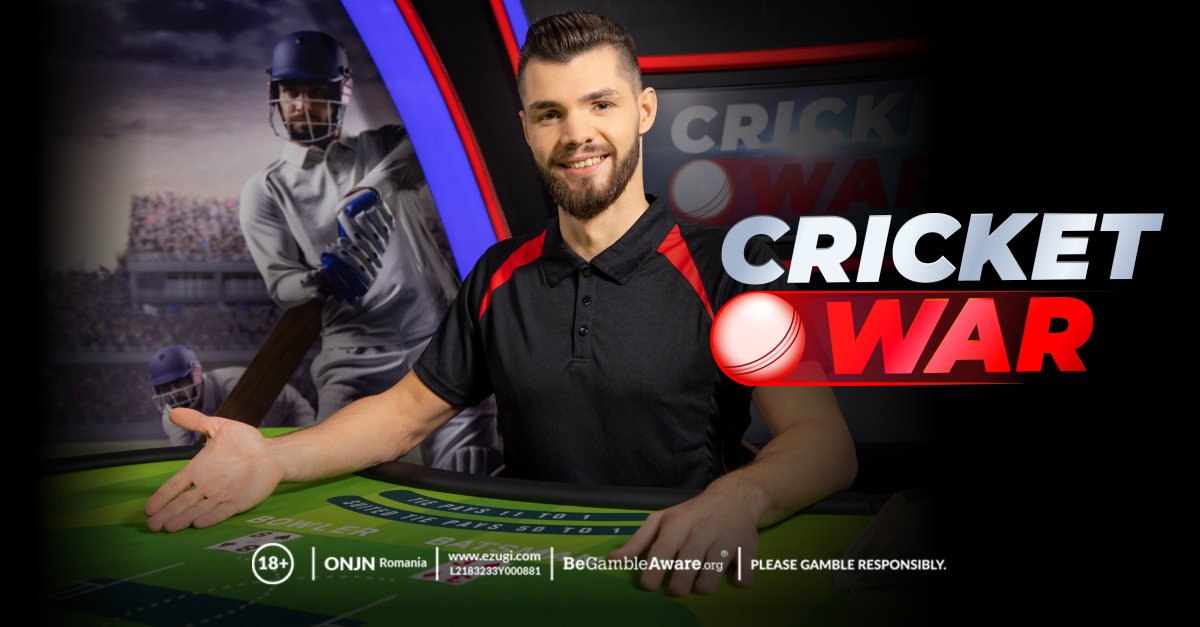 Reading Time:
2
minutes
Ezugi has announced the launch of a brand-new card game, Cricket War. Business Development Director, Pang Goh comments on the new product being a celebration and a show of appreciation to cricket loving players.
After almost 10 years in the industry, Ezugi now operates from various global studios with over 20 different game types, and has partnerships with more than 200 operators worldwide. Part of Evolution since 2018, Ezugi now looks to continue to expand its presence in the Indian market – the first step is this new game release that will particularly appeal cricket sports fans.
Cricket War is a fast-paced, two-card game. Based on the hugely popular Casino War concept, the rules of the game are simple, but the experience is brimming with excitement. Only two cards are dealt – one for the Bowler and one for the Batsman. The aim of the game is to predict which one will receive the highest card, or whether they will tie. Created for world-wide cricket fans in mind, special attention has been placed on the game's surroundings in order to provide the players with the ultimate live casino and sports atmosphere.
The game will feature a specially designed cricket ground table felt, and the overall unique sports environment will be enhanced by the sports arena surrounding and dealer uniforms. Upon entering the game, players will be able to see live betting statistics and bead roads, to assist in predicting the outcome of future rounds.
Pang Goh, Business Development Director at Ezugi, said: "Our aim at Ezugi is to understand different markets to their core. We want to know where their passions lie, and what players in those markets would benefit from. For the Indian market, one of the greatest passions is definitely cricket. So, it made sense to boost our card game variety and to appeal to Indian live casino players with the launch of Cricket War. It's going to be an exciting release – it's a simple and captivating game format that will give our players an authentic cricket stadium experience, in an online casino environment."
GOLDENPARK.ES ADDS ZITRO'S DIGITAL PORTFOLIO TO ITS CURRENT ONLINE GAME OFFER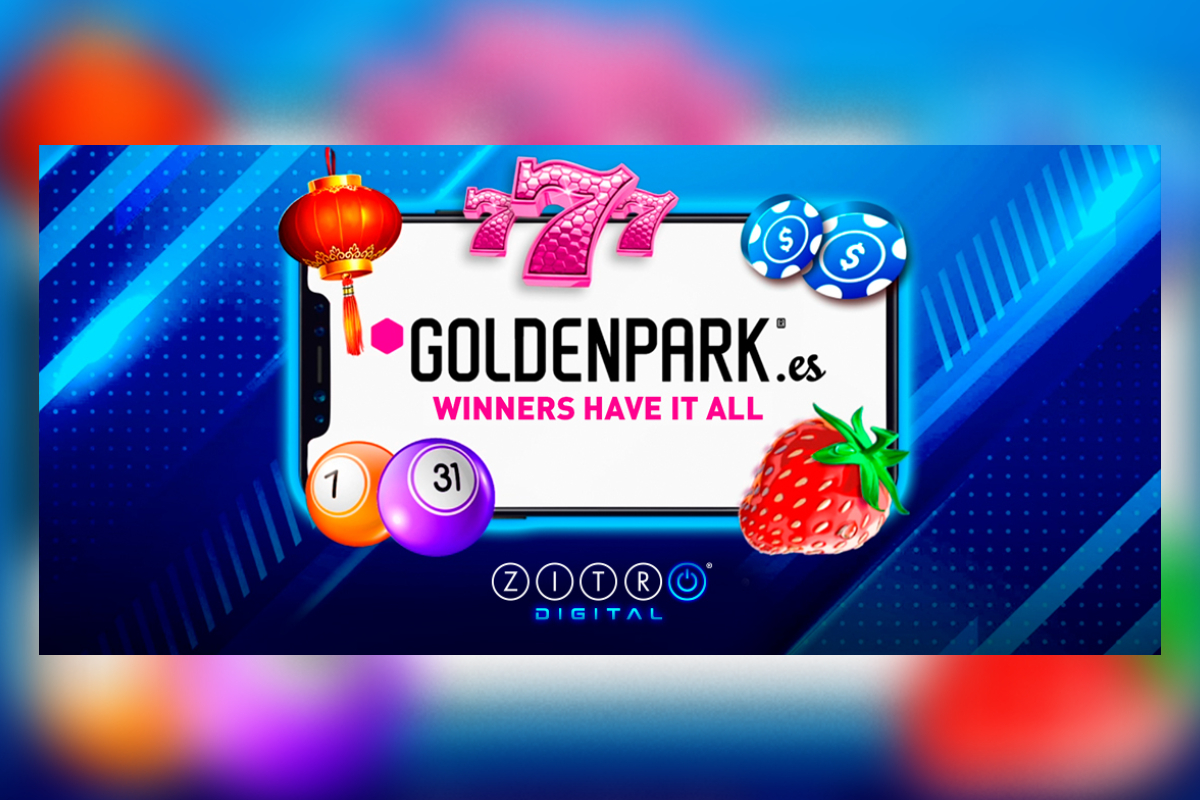 Reading Time:
< 1
minute
Zitro Digital, Zitros' online division, announces the launch of its digital portfolio at GOLDENPARK.es.
Introduced in 2020, Zitro Digital has an extensive library of videobingo and video slot games, including the players' favourite games for many customers worldwide. Available in multiple languages including Spanish and English, our amazing games can be enjoyed by players from all over Spain with GoldenPark.es now offering players the chance to win from anywhere at anytime.
Victor Sánchez, Online B2C Manager of GoldenPark.es has said "Our goal at GoldenPark.es is to continuously provide new and engaging games for our customers with the aim of attracting new clients and keeping existing ones. With this in mind, we decided to add their entire collection at once to our online offering. We believe that by doing this, we have added a burst of excitement and great enjoyment for our customers."
CEO of Zitro, Sebastian Salat says "It is a fantastic achievement to see Zitro Digital grow so strongly and truly represent the existing brand and reputation of Zitro. Our goal was to create a product as strong and successful as our land-based games and we are delighted to see that it is now becoming a reality. This agreement with GoldenPark.es has given Zitro the opportunity to expand our online footprint in Spain and allows us to further develop in the online community. I would like to take this opportunity to extend my highest level of appreciation to GoldenPark.es for their support and partnership."
Seedify Taps Blockpass for KYC Provision in Blockchain Gaming & NFTs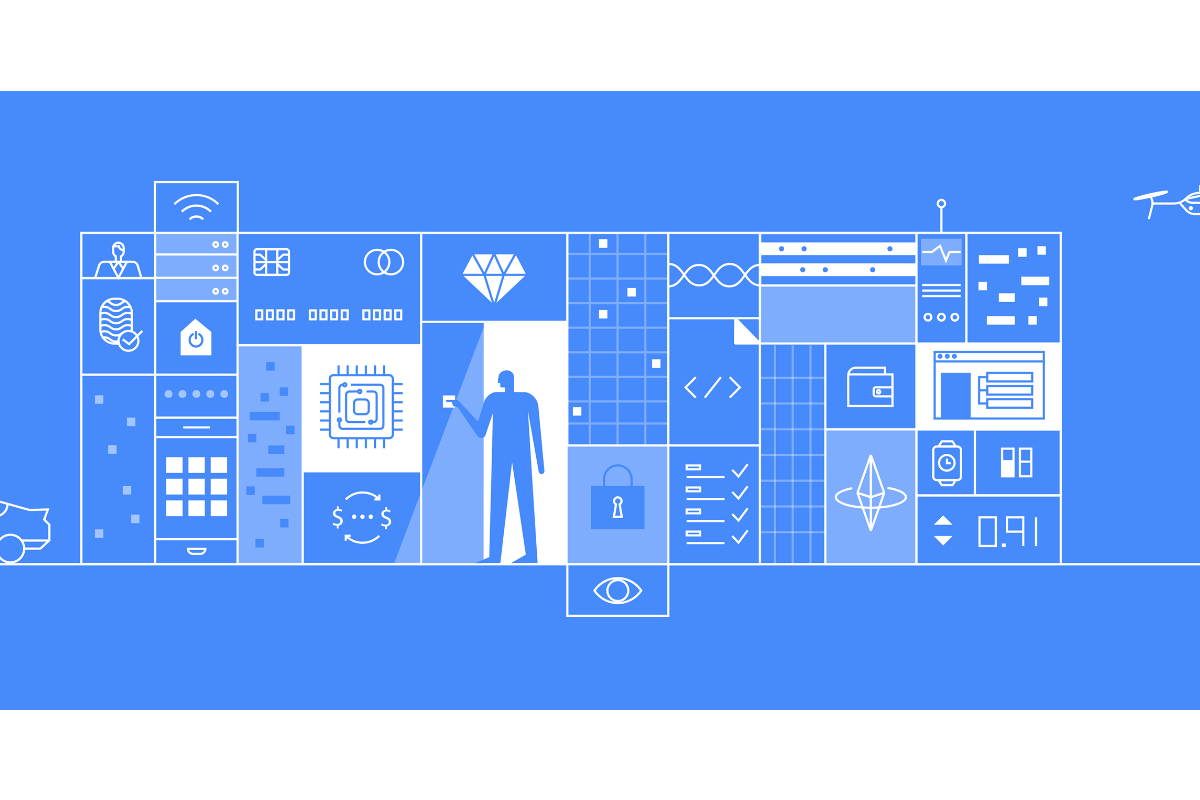 Reading Time:
2
minutes
Blockpass, the pioneer of On-chain KYC(TM), is excited to announce its growing partnership with Seedify, the gateway to blockchain gaming. Seedify will be using Blockpass' proprietary KYC solutions to provide a safe, secure and compliant ecosystem where gamers and gaming enthusiasts can enjoy the benefits of blockchain and cryptocurrency.
Seedify is a blockchain gaming-focused incubator and launchpad ecosystem which provides support and opportunities for innovators and project developers through access to funding, community and partnership building, and a complete support system to help drive the future of gaming and blockchain. The project is assisting gamers as they begin to explore new avenues, spending time on games and taking advantage of opportunities to earn in-game item NFTs and tokens. Through holding $SFUND, users are able to buy game tokens before they're listed on the market, by participating in IGOs (initial game offerings) on the Seedify Launchpad.
Blockpass is a digital identity verification provider which provides a one-click compliance gateway to financial services and other regulated industries. Through Blockpass, users can create, store, and manage a data-secure digital identity that can be used for an entire ecosystem of services, token purchases and access to regulated industries. For businesses and merchants, Blockpass is a comprehensive KYC & AML SaaS that requires no integration and no setup cost. You can set up a service in minutes, test the service for free and start verifying and on-boarding users. Currently with more than 160,000 verified user identity profiles, Blockpass facilitates instant onboarding, and to date almost 5000 services have taken advantage of this opportunity to get access to users with reusable digital identity profiles.
"Seedify is a leader in the blockchain gaming industry and we were delighted to work with them to bring our compliance technology to that space," said Adam Vaziri, Blockpass CEO. "By bringing seamless and efficient identity verification to gamers we hope to facilitate a safe and secure ecosystem where they can play and earn."
"Blockpass' compliance software provides a vital solution, ensuring ease of use, along with a safe and secure KYC process," noted Levent Cem Aydan, Founder and CEO – Seedify. "This gives us the ability to seamlessly and efficiently onboard new users, maintaining the integrity of our platform and giving our community confidence that their private data is protected."
Blockpass has grown significantly in size and use since its inception, both in the number and range of users and organizations it has partnered with and the scope of its work. Blockpass continues to develop its digital identity protocol with updates and additions to improve the compliance experience. The existential need for DeFi projects to be regulatory compliant and the recent integrations have led to a surge in interest for Blockpass' On-chain KYC(TM) solution. Through its recent work with Animoca Brands, Blockpass is developing the ability to provide KYC where the delivery of the verification result is provably sent and shown on a blockchain without sharing the underlying data. This represents a significant step towards the future Blockpass hopes to bring about where identity verification can be proved without revealing any personal information at all.