Online Casino: The Best Canadian Gaming Platforms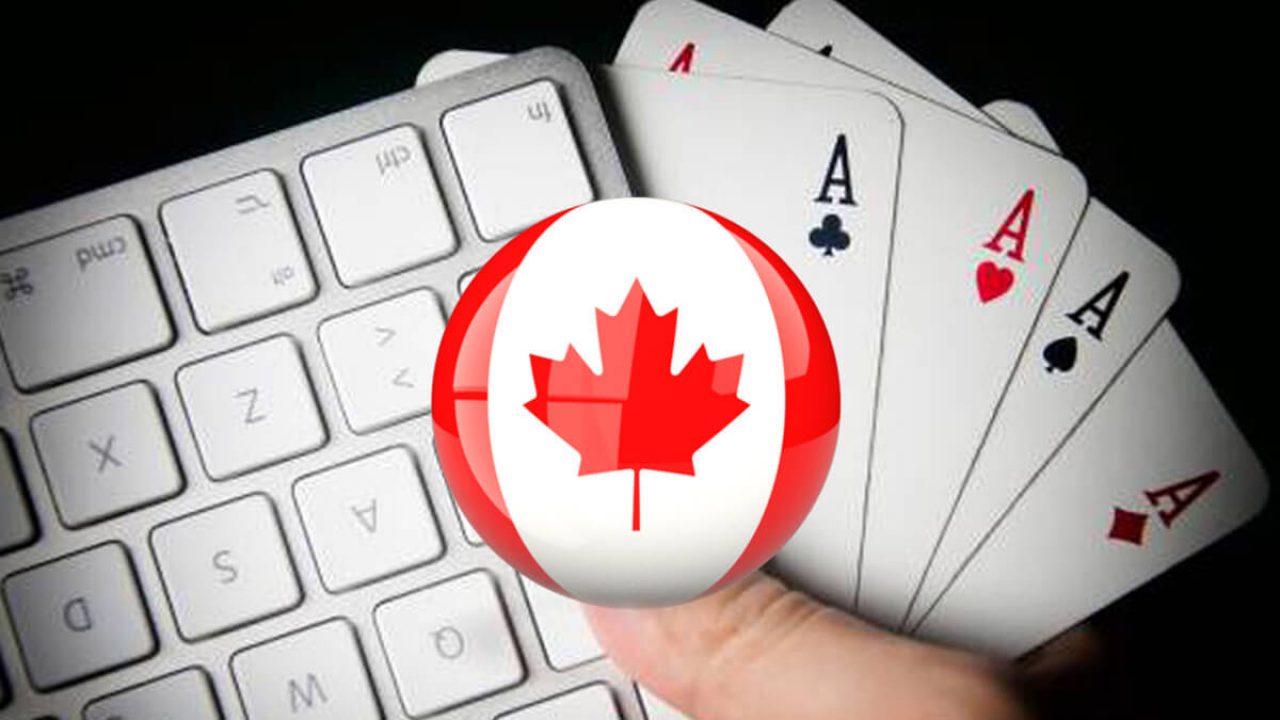 Reading Time:
4
minutes
Canada is a fantastic example of how one nation can benefit from only gaming of this sort. Gambling online has always been obtainable, it's just that not many people in Canada knew. In 2017, there was a huge assault on the Canadian market through casinos that were able to acquire licenses that allowed for Canadian players to utilize the loophole in Canadian law and the market is now one of the biggest in the world.
In celebration of this, we are presenting the top online casinos for Canadian players to join. We will be sharing with you their services like banking and customer support and looking at their features, predominately the games you can play and what software is used to both protect and present the platforms across all major devices used by players.
Presenting the best casinos in Canada
To discover more on the top sites and how makes the top 3 list, we spoke with the leading voice on the matter, Charlotte Fitzgerald at Casimoose which is the number one Canadian comparison site that reviews licensed online casinos on the Canadian market.
So, which online casino could you be joining today?
Charlotte Fitzgerald: "In picking the top casinos on our market here in Canada we went with not our reviews nor our own personal opinions. Instead, we let the public determine and this was based on the search volumes and registration numbers calculated via our comparison site.
In first place is Spin Casino with 89K people heading to this online casino from our site to register as new members.
In 2nd place is Yukon Casino with 33K players signing up to it make their new gaming home.
In the 3rd and final spot, we have Jackpot city who recorded 29K new members this year."
Each of these casinos has a full review at Casimoose with lots of game guides, free games and more. Now, we present a brief guide to each casino and why they have attracted the attention of Canadian players to make them the best three casinos to join right now.
Spin Casino
Spin casino is a multi-gaming platform that boasts live casino games, a Vegas platform, sports betting, In-Play bets and an eSports gaming arena.
For newly registered players, you will receive a huge 1,000-dollar welcome bonus when you register and make your first deposit. Note: Read the terms that come with the bonuses before using this offer.
Inside the standard casino, you have over 800 games to pick from. Many of these are slot machines, but you do have virtual table and card games also.
The developers involved are Microgaming, NetEnt, Genesis, and Rabcat. With the live dealer games, you have Evolution Gaming at the helm offering you live dealer table games of blackjack, poker, baccarat, and roulette.
If you fancy playing some sports bets, note that you have over 20 global sports to pick from with the option to mix sports betting markets to create your one-of-a-kind bet slip.
To bank with Spin Casino, Canadian players only need one of the following to be able to deposit and withdraw their winnings.
Visa, MasterCard, EcoPayz, Neteller, Skrill, and PayPal. At Spin Casino, you have 24/7 support should you have any queries regarding the service or features.
Yukon Casino
The Yukon Gold Casino is a site that offer a new player 100% Microgaming features. This site is all about slot gaming and nothing else. New players signing up to this casino can get their own exclusive welcome bonus offer, allowing players to win with the casino's own money, upon making their first deposit into their casino account. There are plenty more bonus code offers beyond this in the casino's promo section.
All 250 games are made by Microgaming, giving you some of the biggest and most popular games played online. With this, you also get to access the biggest progressive jackpot games as well, like Mega Moolah.
To bank with the casino a player only needs to have either EntroPay, Interac, iDebit, MasterCard, Paysafecard, Skrill, EcoPayz, or Skrill to help them deposit and withdraw.
Members of the casino have a customer service team that works 24/7 and will reply to emails and messages within 30 minutes.
Jackpot City Casino
One of the longest running casinos online is Jackpot City Casino. This site has over 400 games that cover video slots, virtual tables and live dealer gaming.
There are three developers behind the gaming at Jackpot City Casino and they are NetEnt, Evolution Gaming, and Microgaming. The grand three who are masters in their field and have led the industry for over two decades.
Sign up to Jackpot City Casino and you will receive a welcome bonus to help you win real money from the games inside. Do read the terms before using any offer presented.
The mobile is mobile compatible and there is no app, so just use the browser to log in and start playing to win.
Banking here is huge with plenty of services to help you deposit and withdraw, they include: Visa, MasterCard, Paysafecard, PayPal, Skrill, Neteller, Interac, and many others.
Customer support works through live chat or from email that is open 24/7.
Only the best for players
There are your three options high on the list of many Canadian players. It is totally up to you if you wish to join them, but you can choose to ignore them if you wish. If you are looking for something more specific, let's say a casino that can support cryptocurrencies, then this is something Casimoose will be able to help you find.
All the casinos on their site are 100% licensed by regulators such as the UK Gambling Commission, the Gibraltar Gaming Authority, and the Malta Gaming Authority. These casinos like all legally compliant with Canadian gambling laws are based outside of Canada's borders, yet they can still accept and payout Canadian dollars.
Gambling online in Canada comes with grey areas, but in simple terms, the Canadian state government bans gambling, but provincial governments can enforce their own laws, therefore, making it legal, hence why you have casinos all over Canada. One outlining rule is that no business can form their own online casino. This is how and why foreign offshore casinos outside of Canada's borders are able to service the players through this massive loophole in the law, which cannot be changed because no government would dare to tell people what they can and cannot do online unless you lived in North Korea.
So, be thankful you don't and enjoy the freedoms of gambling online inside Canada's top three online casinos.

The Future For The Online Gambling Market in Canada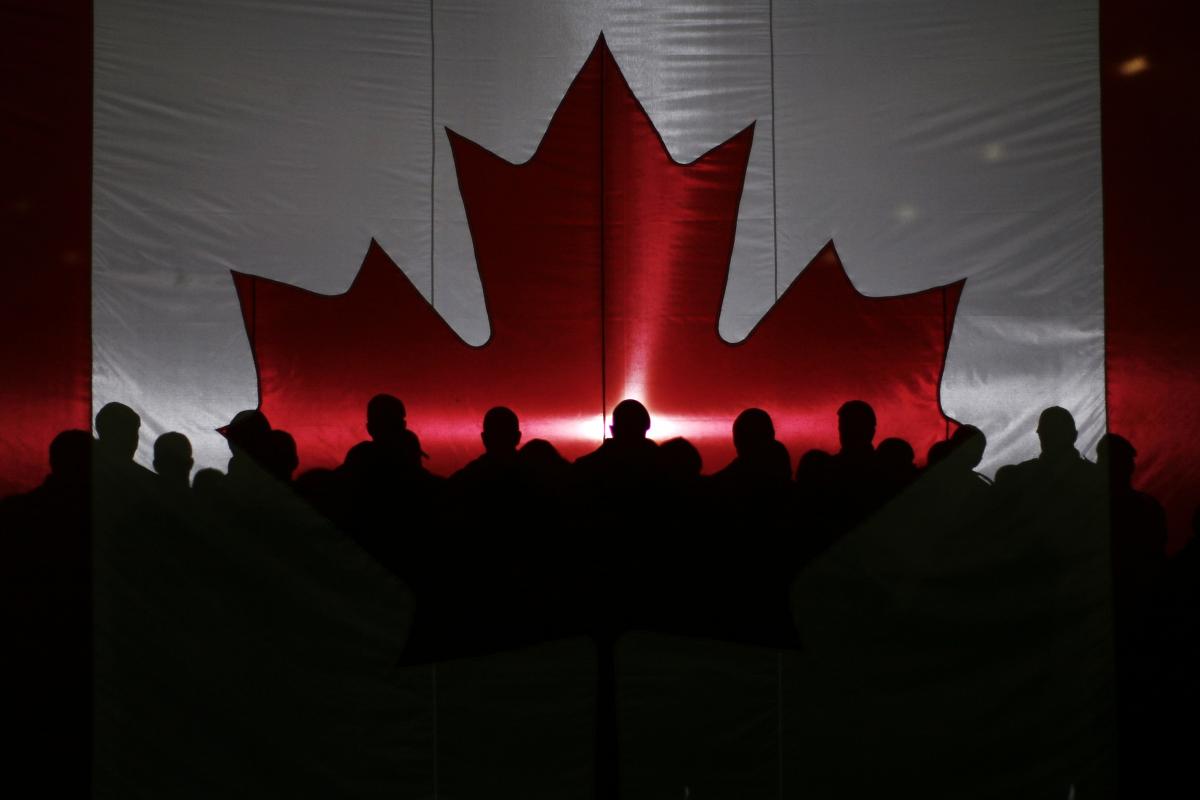 Reading Time:
3
minutes
This week Private Members Bill C-218 to legalise single event sports betting in Canada received Royal Assent.
This seismic event paves the way for a dramatic change in the gambling industry in Canada with the opportunity for provincial government-run sites like PlayNow in British Colombia and the OLG in Ontario to add sports betting markets to their product portfolios, and, should they choose, each province to open up the market for private betting firms to be licensed to operate in the territory.
Before now punters in Canada could only bet on the outcome of individual games at sports by using offshore gambling sites. Bettors must use review sites like thecasinoheat.ca if they want to find out where they can play with safe operators who are licensed outside of Canada in jurisdictions like Malta or Gibraltar.
So to the future, and much like the situation in the United States, where legalisation of sports betting is happening state by state and with different rules and regulations in each one, so the same is expected for the provinces of Canada.
Bill C-218 broadly allows for single-game bets in Canada, allowing either the province, or a business or other entity licensed by the province to run a 'lottery scheme' in which single event bets are taken.
However, how this scheme is executed is down to each individual government.
Ontario
It is widely expected that the private sector will play a big part of the gambling market, both online and offline in the next decade, with Ontario leading the way in making plans for a fully regulated and competitive market much like that being built south of the border.
Indeed, Ontario's plans for a new iGaming market are intended to come to fruition in late 2021, and whilst the specifics are not yet clear, it is expected that they will include both sports betting and casino and other games provided by private companies.
A discussion paper published by the Ontario government in March 2021 suggests that revenue share agreements between private companies and a newly formed Alcohol and Gaming Commission of Ontario (AGCO) would be the best way to move forward, with firms paying a share of all revenues generated through games and betting to the AGCO rather than through taxation.
With this model, and by leveraging existing game and platform testing and auditing required for alternative jurisdictions, it is believed that private companies could be up and running by the end of the year.
So in Ontario, the future is very much for the existing government-owned Ontario Lottery and Gaming Corporation (OLG) to exist alongside new betting firms operating in the province, with single event sports betting added to its OLG website as soon as it is legal to do so, maybe even by September.
British Columbia and the Other Provinces
Whilst Ontario has taken the lead with its discussion paper and moves to establish the groundwork for a new gambling market that will include casino and poker products from established betting firms, in other provinces the focus for now is solely on capitalising on the opportunities provided by the legalisation of sports betting.
In British Colombia the British Colombia Lottery Corporation plans to implement new betting markets on its PlayNow website as soon as they legally can, with in-person betting at land-based casinos expected to follow in the longer term.
The same is likely to happen in Alberta where the government-run PlayAlberta website is set to add betting markets later this year. Meanwhile, land-based venues may offer the opportunity for single event sports betting at a later date.
Conclusion
Canada has been a long time in catching up with the other regulated gambling markets in Europe and the States, but with the passing of Bill C-218 and now Royal Assent, the opportunity has arrived to provide bettors with safe and competitive products, whilst bringing much-needed revenues into the government that had previously been going to offshore firms. The new bill will also hasten the move towards a new framework for all types of online gambling in Canada in which private operators running casino games will also be able to take bets from punters there legally for the first time.
Can Canada Take Lessons From European Nations Who've Legalised Sports Betting?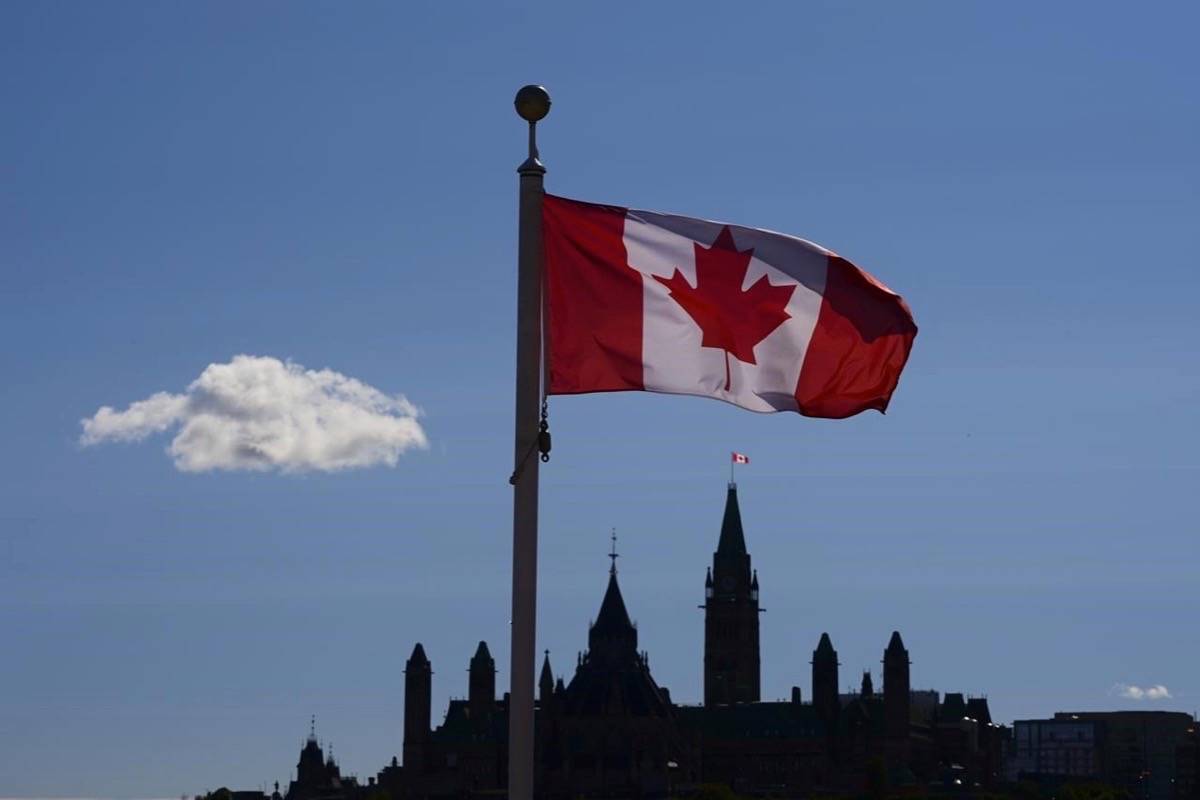 Reading Time:
5
minutes
Canada is another step closer to legalizing single-event sports betting, with a new bill proposing to overturn a federal ban on this kind of wagering recently securing approval in the House of Commons.
Currently, Canadian law only allows for parlay bets, meaning wagers must be placed on multiple selections, all of which have to come good for the parlay to win. If Bill C-218 becomes law, however, the market will potentially be opened up to sportsbooks offering single-event bets. It will signal the start of a new era, just as the overturning of a similar federal law in the US did in 2018.
Although technically outlawed, single-event gambling has not been impossible in Canada. Speaking in parliament, MP Kevin Waugh pointed out that single-event sports gambling is a $14 billion dollar industry in Canada, with the money going into the pockets of off-shore betting sites and black market bookies.
Summing up the problem with illegal betting, Waugh said, "There are no consumer protections in place. There are no problem gambling programs offered and no guidelines that bookmakers are required to follow. This also means that the economic benefits are not being felt by Canadians."
While Canada may be poised to enjoy a big cash injection through the legalisation of single-event sports betting, what about the issues that come with opening up legal gambling? Canada will inevitably want to look at other nations which have long since allowed it, and learn lessons from the challenges and controversies they've dealt with.
Problem gambling and young fans
One of the issues with opening up sports betting is the potential risk of a rise in problem gambling. According to a study by the University of Guelph, sports bettors are at a higher risk of problem gambling compared to other types of gamblers. However, the problem isn't so much with sports betting itself, as it is with the typical personalities of people who enjoy betting on sports. According to the researchers, sports gamblers tend to have a more optimistic, idealistic attitude towards gambling compared to non-sports gamblers.
Since the US Supreme Court repealed the Professional and Amateur Sports Protection Act (PAPSA) in 2018, a whole string of states have chosen to allow legal sports betting, yielding useful data on gambling patterns. A large-scale study by the American Gaming Association shows that 69% of sports bettors are male, with 45% in the 23-34 year old age bracket.
The takeaway from such research is that gaming authorities and charities in Canada may need to focus particular attention on younger, male gamblers who can so often fall into risky behaviour patterns. At the same time, lessons should also be learned from countries like the UK, where the widespread availability of betting sites on platforms like smartphones has seen a steep rise in women problem gamblers. Experts have highlighted that social stigma rooted in expectations that women are level-headed "caregivers" can lead to females flying under the radar when it comes to gambling addiction.
The UK has a long-established sports betting market, with gambling being further opened up with the Gambling Act 2005. An issue that has caused concern is the potential targeting of adolescents by gambling firms. A recent University of Stirling study showed that 96% of 11-24 year olds had seen some sort of gambling marketing in the previous month.
While there have been attempts to mitigate the issue – for example, by banning gambling adverts during live sports games broadcast before 9pm – controlling the problem on social media has become more of a challenge. Social media accounts for betting companies may feature content that's interesting to young sports fans, especially when it comes to esports. This is another potential minefield that legislators in Canada may have to navigate.
Normalization of sports betting
Canadian lawmakers may also want to consider the significant controversy around how marketing sports betting can inextricably link sports with gambling within the culture. One of the countries with the highest gambling losses per adult is Australia. In 2017-18, this stood at a huge $1,292 AUD per adult for the year, with sports betting losses seeing the largest percentage increase. A 2017 article in the Harm Reduction Journal explored the normalisation of gambling in sports, and concluded that marketing aimed at young men was strongly linked to this mindset.
Many participants in the Australian study talked about how sports commentary links the game with gambling, using specific betting language and focusing on performances and stats. Some sports broadcasts rely on odds given by bookmakers, even crossing over to them during the broadcast to give live odds. In the words of the report, "Most participants stated that crossing to bookmakers throughout the match had become such a normal part of the game that they rarely thought to challenge the presence of these forms of promotions".
In the UK, there's been fiery debates around gambling companies advertising on soccer shirts. Eight Premier League teams currently advertise gambling companies on their team kit, while money from the gambling industry is also poured into lower-level leagues. Campaigners in the UK have long been voicing strong opposition to this influence, though they have had pushback from figures within football who cite the lifeline that lucrative sponsorships have brought the sport, particularly during the economic catastrophe of Covid-19. A new era of sports gambling in Canada may well bring such debates to the Great White North.
Creating laws and setting limits
Another challenge is getting gambling legislation right. For example, the UK's Gambling Act 2005 was written at a time when online sports betting was still evolving, before the rise of smartphones made it accessible in an unprecedented way. The UK is set to update its gambling laws in 2021, and it's speculated that there may be sweeping changes regarding online stake limits, deposit payment methods, and advertising. There will also be a review of VIP and loyalty schemes, which often target sports bettors, and can carry a higher risk of fraud and problem gaming.
Right now, many companies operating within the industry – including sites aimed at Canadian bettors – make a point of applying their own regulatory standards. For example, affiliate site BestOnlineCasino.ca vets its listed operators, making sure they meet compliance standards before recommending them to users.
Reputable online casinos and sportsbooks also have their own policies and tools to help people gamble responsibly, from deposit limits to algorithms that can detect risky behaviour.
The upshot is that, if and when Canada brings in single-event sports betting, it will have other countries' experiences to draw on, and legislators will no doubt be looking around to see what kind of laws have been introduced and what'll need to be included from day one.
As such, it could be argued that Canada has a significant advantage over other countries which implemented sports betting years or decades ago. While places like the UK have had to tweak and adapt legislation over time (with the UK Gambling Commission recently slapping online casinos with new rules on how slot games operate, for example), Canada will have a much clearer view of the ramifications of sports betting. It's clear that the lawmakers know the potential impact of legalisation, but now it's up to them to ensure they build a framework for safe and fair gambling in the country.
Fortuna Gaming: Wizard Slots Launches in Canada, Ireland, and New Zealand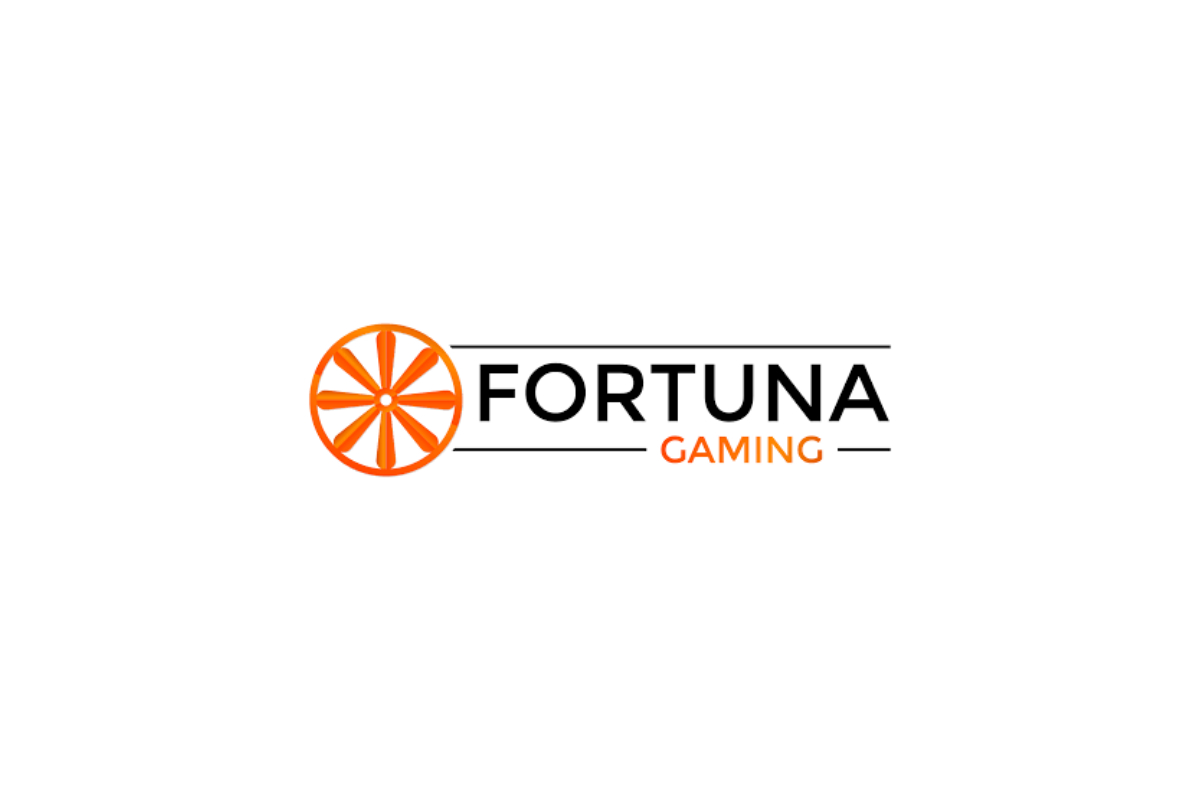 Reading Time:
2
minutes
A new online casino has launched in Canada, Ireland, and New Zealand.
Wizard Slots, which is home to over 500 slot games, will now be accessible in Canada Ireland, and New Zealand to players over the legal gambling age. Wizard Slots is a popular slot game website in the United Kingdom, and the company is now expanding to other locations across the world.
Online gambling is a large worldwide industry and it continues to expand along with changing laws and legal practices.
With the launch of Wizard Slots in Canada, Ireland, and New Zealand more than 500 slot games will now be available online to players of legal gambling age. Games include famous titles such as Fluffy Favourite Slots and Starburst Game, which are two of the most popular online slot titles in the UK.
Wizard Slots is a casino website that requires players to create an account before they can access any of the slot games or promotions available online. The website boasts new games being released weekly, and it is currently one of the most popular online casinos in the UK for slot games.
Online slot games are a form of gambling where the objective of the game is to spin the reel and match symbols. This is the most popular form of online gambling in the UK, which has caused Wizard Slots to expand their reach to be accessible in countries such as Canada, Ireland, and New Zealand.
Wizard Slots is an online casino that is accessible on desktop, mobile, and tablet devices in the UK and now Canada, Ireland, and New Zealand following the launch.
The company is fully authorised and regulated by the UK Gambling Commission for players within the United Kingdom. They also are now regulated under the AGCC in their new locations, Canada, Ireland and New Zealand.
For more information regarding the regulation of Wizard Slots and responsible gambling, please see the website: https://www.wizardslots.com/
Fortuna Gaming owns and operates over 20 casino brands throughout different GEO's that includes Wizard Slots.