Poland Relaunches Education Scheme to Combat Underage Gambling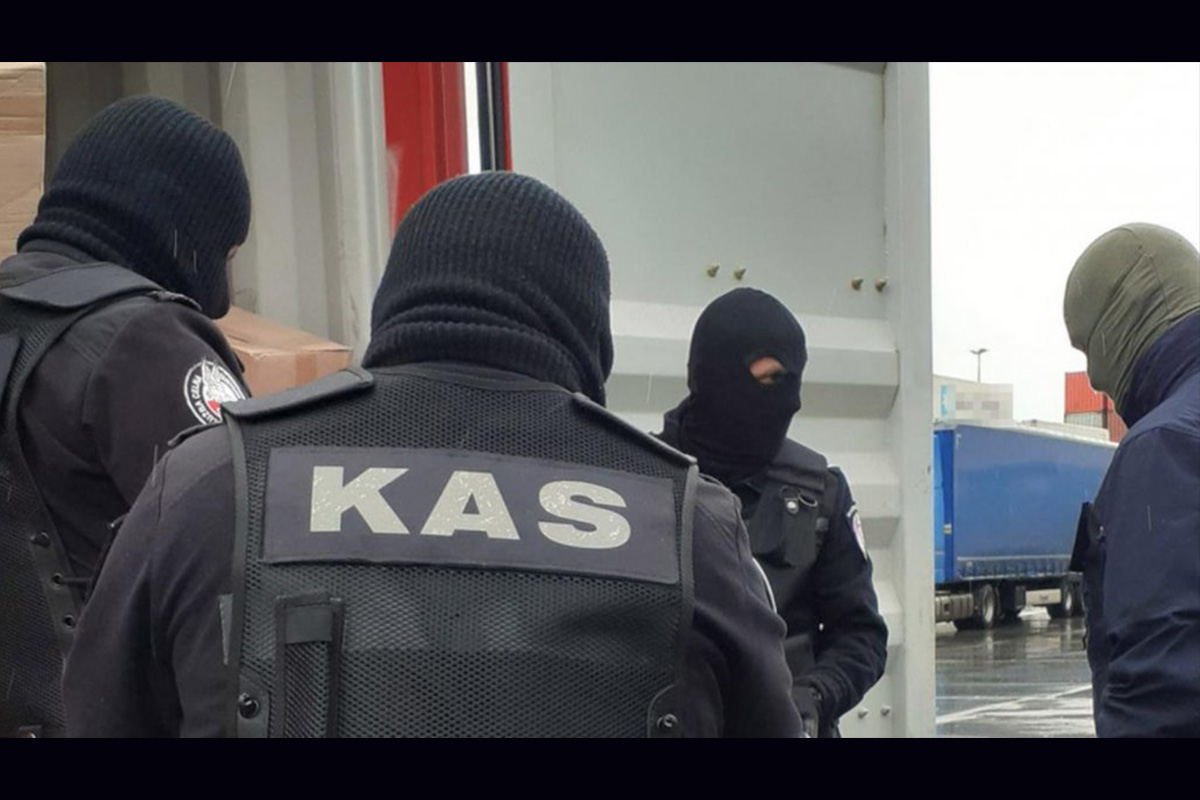 Reading Time:
< 1
minute
Poland's Ministry of Finance Krajowa Administracja Skarbowa (KAS) has relaunched an awareness campaign, which aims to educate young people about gambling addiction and illegal gambling.
The "Gambling? Don't Get Involved!" campaign focuses on the negative effects of the industry, such as addiction, financial problems and social isolation.
It is targeted at those under the legal gambling age of 18, namely children in grade seven (aged between 12 and 13) and eight (those between 13 and 14), as well as parents and teachers.
During the previous two phases of the campaign, close to 110,000 parents and students participated in the programme.
"Educating young people is a very important task, and illegal gambling is a problem not only for us, who are fighting it," Magdalena Rzeczkowska, head of KAS, said.
"It affects addicts, plus their family and friends. With our programme, we want to show the dangers of participating in gambling and warn against them."
The relaunch has been supported by Poland's Minister of Education and Science.
Danish Gambling Authority Blocks 82 Illegal Websites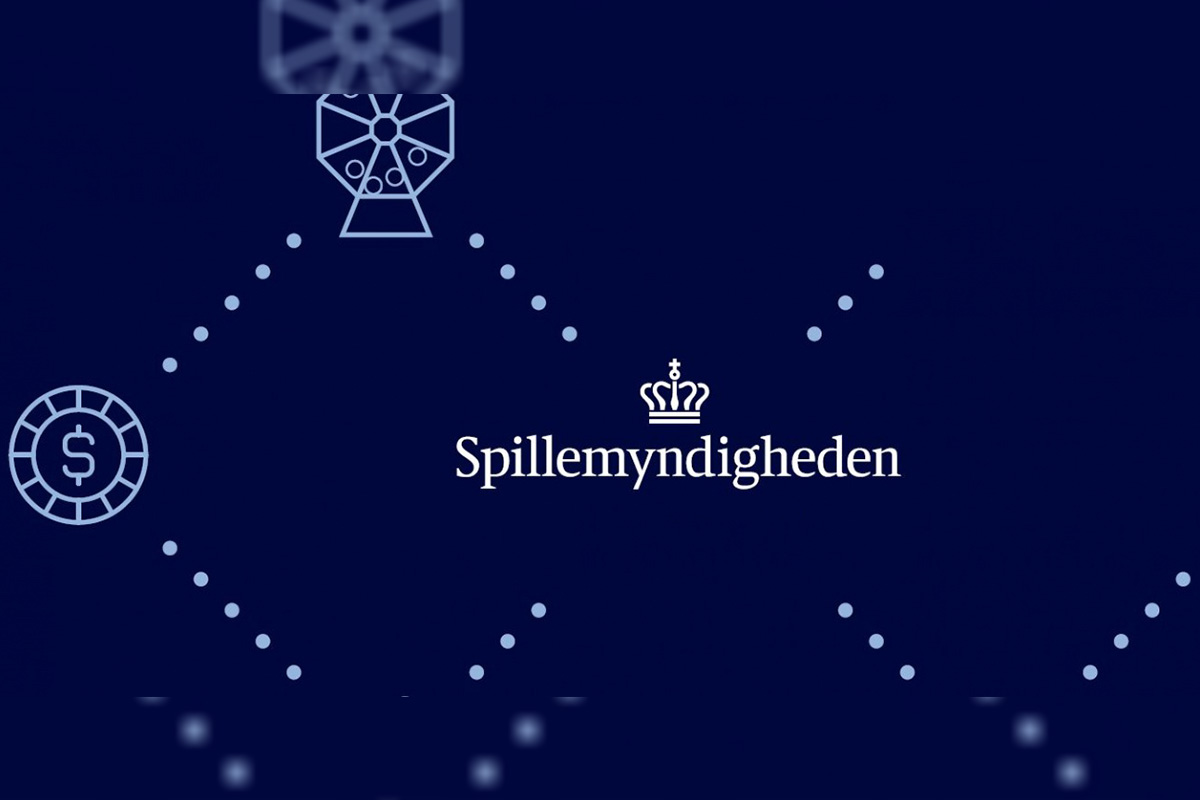 Reading Time:
< 1
minute
A Danish court has backed an order from the country's gambling regulator resulting in a record 82 illegal websites being blocked.
It is the eighth time that the Danish Gambling Authority has gone to court to have illegal websites blocked that offer gambling activities such as betting and online casino to Danes without a licence.
On 22 September 2022, the court in Frederiksberg ruled in favour of the Danish Gambling Authority in all 82 cases that had been reported. It is the highest number of blockings at one time since 2012, when the Danish gambling market was partially liberalised, and the Danish Gambling Authority began blocking websites that illegally offer gambling to Danes. By comparison, the Danish Gambling Authority's action against 55 websites in 2021 was upheld.
"The Danish Gambling Authority was established to ensure the framework for a fair gambling market. One of our most important tasks in that context is to protect players against illegal gambling and to ensure that they are not exposed to gambling providers that do not have a licence in Denmark. At the same time, it is very important that we ensure that the operators who are licensed to offer gambling in Denmark can run their business under orderly conditions and therefore our work to block illegal websites is very important," Anders Dorph, Director of the Danish Gambling Authority, said.
Since the current Gambling Act came into force in 2012, the Danish Gambling Authority has had a total of 227 illegal websites blocked by the city court.
UKGC Imposes £2.9M Fine on Betfred's Parent Company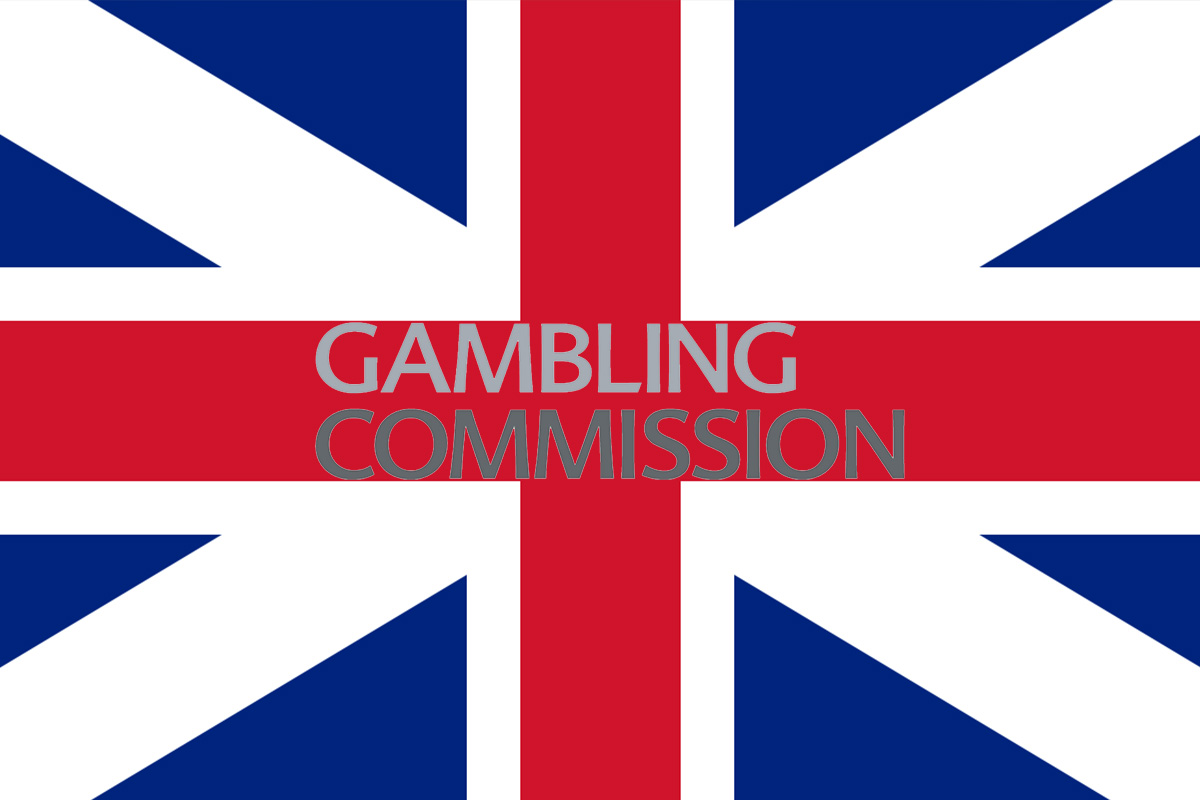 Reading Time:
2
minutes
The UK Gambling Commission (UKGC) has imposed a fine of £2.87m on Petfre (Gibraltar) Limited for social responsibility and anti-money laundering failures. The operator has also received an official warning for failures at the business.
Leanne Oxley, Gambling Commission Director of Enforcement and Intelligence, said: "This is a further example of us taking action to investigate and sanction alarming failures.
We expect this gambling business and all other licensees to review this case and look closely to see if they need to make further improvements to demonstrate active compliance.
"Where standards do not improve, tougher enforcement will follow."
Social responsibility failures included:
There were no controls in place to prevent large levels of high velocity spend by new customers. One customer was allowed to lose £70,000 over a 10-hour period just a day after opening the account.
Setting safer gambling interaction triggers too high and when customers' spend increased considerably, which can be an indicator of harm, no further safer gambling account review was conducted in a timely manner– one customer was first interacted with when they had deposited £20,700 and lost £10,200 but then the next interaction did not occur until four months later when the customer had deposited £323,715 and lost £69,371.
Anti-money laundering failures included:
Not fully taking into account the money laundering and terrorist financing (MLTF) risks connected to its business, in particular risks connected to country or geographic area, customers, transactions, and product and services.
Not having appropriate policies, procedures and controls in place to manage and mitigate the MLTF risks, including thresholds that were inadequate, having insufficient information on customers and no evidence of ongoing monitoring prior to initial financial triggers being reached.
Not ensuring that its policies, procedures and controls were implemented effectively, including not following guidance issued by the Commission and not taking into account any applicable learning or guidelines published by the Commission.
Failing to thoroughly implement the measures described in the Money Laundering Regulations, including failing to identify the MLTF risks to which the business was subject and failing to establish and maintain policies, procedures and controls to manage and mitigate the risks effectively. The operator also provided inadequate employee training, failed to scrutinise transactions to ensure that they were consistent with their knowledge of the customer and their risk profile, and failed to conduct sufficient anti-money laundering, customer due diligence and source of funds checks.
Sportingtech appoints Paul Jerram as new Head of Compliance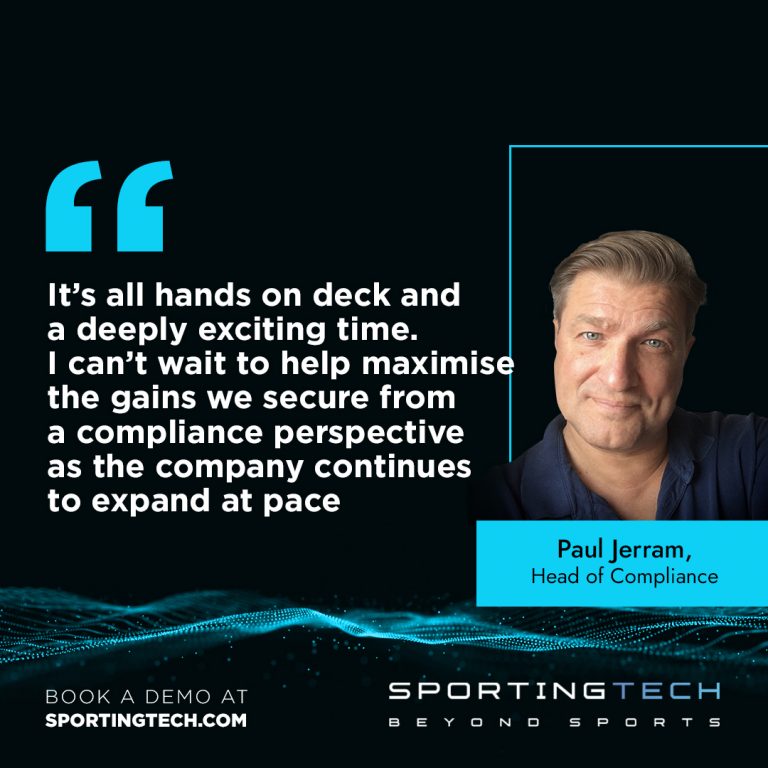 Reading Time:
2
minutes
Sportingtech, the multi-award-winning, full-service betting and gaming platform provider, has appointed Paul Jerram to the role of Head of Compliance.
Jerram brings with him a wealth of industry knowledge and a demonstrable track record of achievement in igaming compliance, encompassing both the strategic and operational dimensions of the online casino and sports betting industry.
He joins Sportingtech after five years at Sporting Group, having most recently held the position of Head of Internal Audits and Standards.
As well as the igaming sector, he has significant experience of regulation within financial services, having advised and supported a wide range of organisations during regulatory regime change.
Sportingtech will look to harness this expertise as it continues to make the introduction of online casino and sportsbook offerings as straightforward as possible for operators in emerging and recently regulated markets.
The appointment will also serve to optimise Sportingtech's flagship Quantum platform, which provides end-users with an optimised betting experience, and operators with the flexibility of a highly customisable solution, access to more than 65 sports, 9,000 games and over 1,000 betting markets.
Bobby Longhurst, Managing Director of Sportingtech, said: As the opportunities in emerging and regulating markets continue to abound, it's never been more important for operators to have a firm grasp on the nuances of compliance within these jurisdictions as they continue to evolve.
"With that in mind, we couldn't be happier to welcome Paul Jerram to the team, whose background is exactly what we need to continue to navigate the choppy and changing waters of compliance along with our operating partners."
Paul Jerram, Head of Compliance at Sportingtech, said: "I'm delighted to be joining Sportingtech, particularly in the run-up to the World Cup. It's all hands on deck and a deeply exciting time, and I can't wait to help maximise the gains we secure from a compliance perspective as the company continues to expand at pace.
"Sportingtech has clearly built up a great deal of momentum in recent months, and I expect the next phase of the company's development to be extremely busy and gratifying."