Exclusive interview with Mare Balticum Gaming Summit speaker, Valts Nerets(Senior Associate at Sorainen Latvia)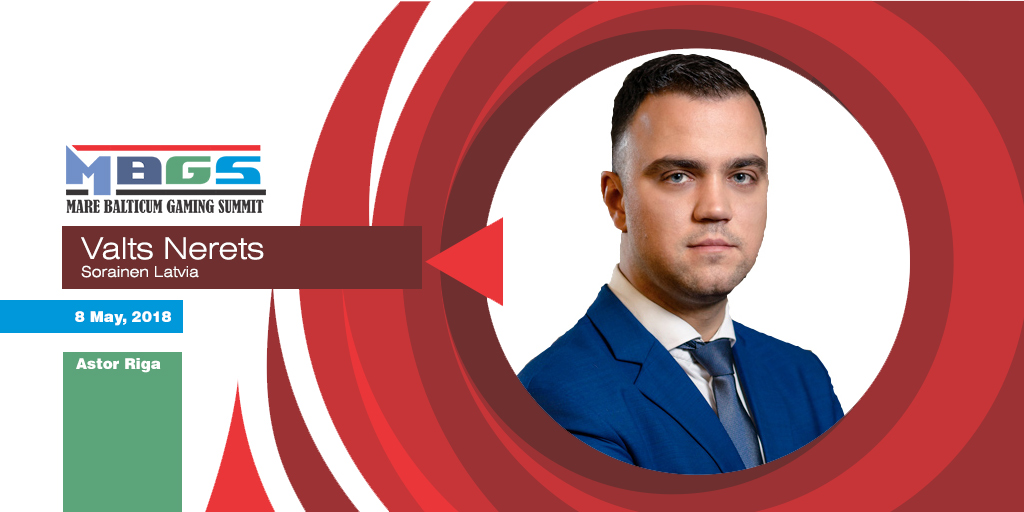 Reading Time:
5
minutes
My latest interviewee is a well known lawyer in Latvia and internationally. Valts Nerets is Senior Associate at Sorainen Latvia and has been practising law since 2008. Valts will be among the speakers at the inaugural edition of Mare Balticum Gaming Summit Riga, which is going to be held on the 8th of May at Astor Riga. You can find more details here…
Thank you very much for being available for this interview. I read in your biography that you are senior associate and have been practicing law since 2008. As head of the Pharmaceuticals & Life Sciences Sector Group in Latvia you specialized in dispute resolution, distribution and trade, transport and maritime, information technology and data protection, pharmaceuticals and life sciences, and telecommunications. You also have extensive experience in litigation and arbitration, administrative law and procedure, contract law and international investment law. Why did you also choose the gambling industry and what other information about you would you like to share with us?
Valts: My work in Sorainen started more than seven years ago and back then my knowledge in gambling laws was very limited. One of the very first assignments that allowed me to obtain an in-depth insight into gambling law peculiarities, was back in 2011 when the Ministry of Finance of Latvia planned enacting a new Lotteries and Gambling Law. The online gambling industry was furious about the proposed changes which were very inconsiderate and were aimed into imposing more and more restrictions on the industry without any proper reasoning. It took many hours of work, letters, opinions and meetings, to convince the Ministry of Finance that the wording was incompatible. And a new law was not enacted back then and has not been enacted yet. Also, for example, to a very large extent it is thanks to our efforts that for obtaining a Latvian gambling license the law now requires that the foreign capital in the company does not exceed 49% excluding investors not only from the EU, but also from the EEA and the OECD member states.
I maintain close contacts with the gambling industry, but my passion is dispute resolution and in particular investment arbitration. I hope that in the future we also manage to defend the gambling industry players in investment cases against the State.
Would you please tell us more about the projects you have worked on and about the difficulties and successes you have experienced during your career?
Valts: It is indeed true that every case is unique and sometimes the smallest assignments are those which require most attention. Apart from our successful work on the gambling law amendments, already just in the very first two months of 2018 I have completed work on two very important assignments related to government relations. First, we drafted amendments to the Law on State Funded Pensions which hopefully will make Latvia not to be the last EU member state having no mechanism for inheritance of the funded pension capital. Second, we assisted our client in drafting amendments to the regulations on ridesharing. Both are crucial for every individual and I believe we have contributed to make life better for every citizen in Latvia.
What is your personal opinion about the gambling industry in general in Europe or in the countries you know better?
Valts: In many European countries the situation with gambling is similar: it is not considered as an industry beneficial for citizen well-being. The legislators are very indolent in liberalising the gambling laws. Advertising opportunities are almost limited to zero and taxes are constantly increasing. It is of course true that the increasing AML risks must be duly handled, but at the same time the feeling is that the legislators impose restrictions without carefully evaluating the risks and without taking into account the industry's opinion.
Please tell us more about the Latvian gambling industry, the challenges of this market, the Latvian laws and regulations and their acceptance by the public.
Valts: With about 2 million population the Latvian market is very small and is seen as cost ineffective to most gambling organisers who must obtain a Latvian licence to operate there. There are only less than 10 casinos operating in Latvia, about 350 gambling halls with roughly 9000 slot machines and 100 roulette and card tables run by 13 licensed gambling operators. There are seven online gambling operators in Latvia, and it is expected that this number will increase. During the last few years the supervisory authority has put a significant effort in combating operation of unlicensed gambling operators in Latvia by blocking access to their websites, albeit not fully efficiently.
We know that gambling in Latvia is completely legal and has been regulated by the government since 1988. Online gambling is also legal if the operator is licensed in Latvia. What important issues can you relate regarding gambling and online gambling in Latvia?
Valts: To operate online gambling in Latvia, the gambling organiser must obtain a Latvian licence. The requirements for obtaining the licence are the same as for land-based gambling. The most significant requirement is establishing a capital company in Latvia with a paid-up share capital of not less than EUR 1,4 million. Since 2016 the requirement to locate the equipment in Latvia that is used for operating the gambling has been abolished and is replaced with granting the State authority access to such equipment. The competition in online gambling in Latvia is increasing, as more and more gambling operators are considering obtaining a licence due to the blocking of unlicensed operators' websites.
Tell us please about your future plans, projects regarding your professional life.
Valts: In today's business providing legal advice requires industry-specific know-how and keeping yourself up-to-date on the latest sector developments. That is the only way how to provide an exact solution to the client. Thus the professional challenge is keeping myself updated on the industries where my clients operate, including gambling. IT solutions and digital platforms like Avokaado, which Sorainen recently has started to use for contract automation, offer incredible opportunities also for lawyers. Law firms must be IT-focused and increase their efficiency to meet the needs of their clients. This is even more true in such relatively small markets as Latvia.
To meet Valts in person, make sure you register for Mare Balticum Gaming Summit and gain access into compliance related content about the Baltics and Scandinavian region.
Interviewee profile:
Valts Nerets, a senior associate has been practising law since 2008.
He is head of the Pharmaceuticals & Life Sciences Sector Group in Latvia. Valts specialises in dispute resolution, distribution and trade, transport and maritime, information technology and data protection, pharmaceuticals and life sciences, and telecommunications. In particular, he has extensive experience in litigation and arbitration, administrative law and procedure, contract law and international investment law. Valts has further developed his knowledge by participating in summer schools and additional courses in such fields as maritime law and mediation. Before joining Sorainen, Valts specialised in telecommunications and dispute resolution, through his work as a senior in-house lawyer for the leading satellite and telecommunications equipment wholesaler in the Baltics.
Additionally, Valts has vast experience in lecturing, and today he maintains successful cooperation with several universities. He is a lecturer at the Riga Graduate School of Law for courses in Private international law and international civil procedure, International sales law and Comparative constitutional and administrative law, as well as a lecturer and programme director at the College of Business Administration. International investment law is the main field of interest where Valts continues his research.
Valts has authored several learning manuals on administrative law and procedure.
The Legal 500 recommends him in the shipping and transport practice.
Portuguese Gambling Market Update, presented by Eduardo Morales-Hermo at European Gaming Congress (EGC) 2018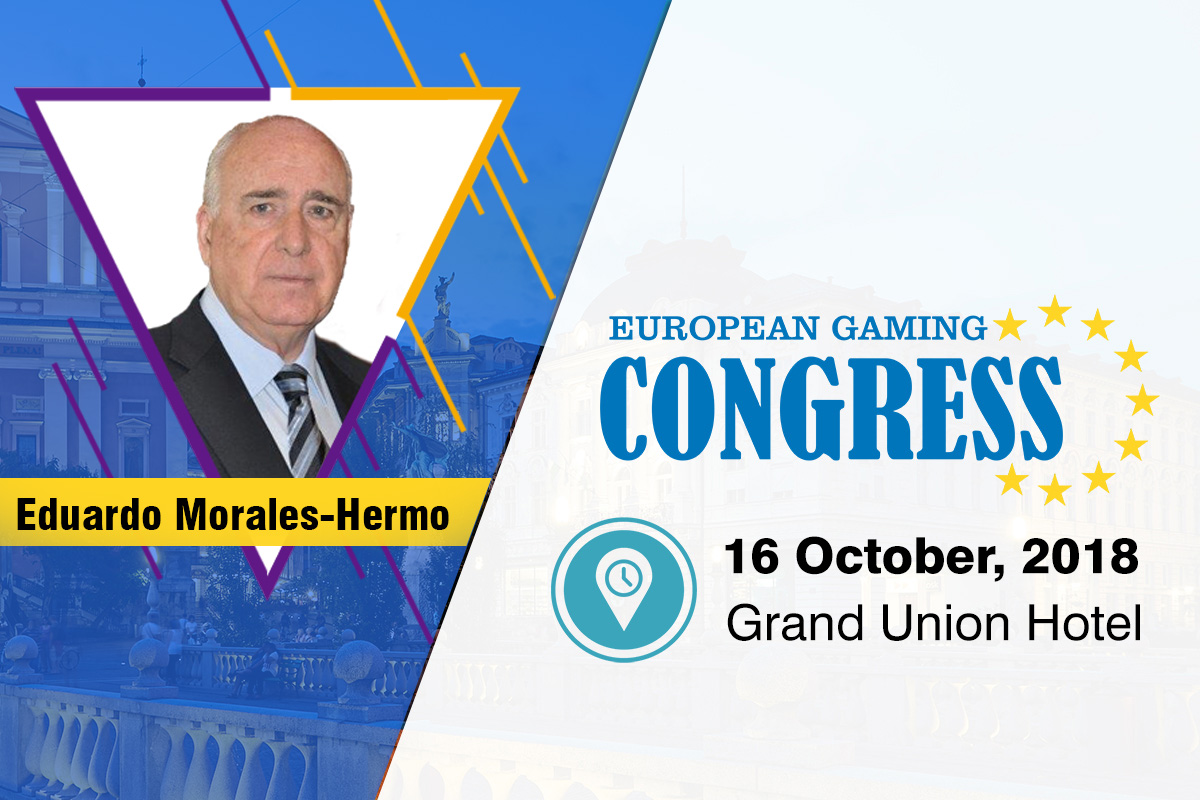 Reading Time:
3
minutes
Ljubljana – 11 July 2018 – Portugal is famous for many things, it is the birthplace of Cristiano Ronaldo, has great wine and a rich history. Being a medium-small size market with an estimate population of 10 million people, the gambling industry has always been a quality driver of Gross Gaming Revenue (GGR).
Also read:
The GGR in Portugal is around 110 million Euros and the markets has interesting areas that is important to be discussed, as to what not to do in a regulatory framework regarding taxation.
Online gaming and betting generated €122.5 million in 2017 from 800,000 registered players on sites in Portugal. The information was revealed in February this year by the Gaming Regulation and Inspection Service.
The "Online gaming activity in Portugal" report for the last quarter of 2017 also showed that 17,600 players had self-excluded themselves from gambling, 4,600 more than in the third quarter of the year.
At the end of last year, 61.3 percent of gamblers were aged between 35 and 44, followed by 25 to 34-year-olds (39.3 percent) and 18 to 24-year-olds (27.8 percent).
More than half of the gamblers live in or around Porto (22 percent), Lisbon (19.5 percent) and Braga (9.7 percent).
The tax regime imposed by Portugal's three-year-old gambling law seems to be a hindrance for new gambling companies. As per the law, remote gambling operators need to get a license from the country's gambling regulator Serviço de Regulação e Inspeção de Jogos (SRIJ).
During the inaugural edition of European Gaming Congress, gaming expert Eduardo Morales-Hermo, will share the latest insights he has about the market and experiences he encountered while working with the Portuguese and Spanish market regulations.
About Eduardo
A businessman with 45 years of experience, having worked as executive in corporation management, product development and, for the last ten years, as advisor and consultant in the gaming industry, both in-person and via interactive channels.
He graduated in MANAGEMENT STUDIES; Marketing and organization behavior; Quantitative Methods and Operations Management; Economics and Finance, by Emmanuel College (University of Cambridge); MBA/JD JOIN PROGRAM DEGREE (LMBA) by the University of Maryland, USA; New Technologies applied to Gaming and Entertainment; by the UNLV University of Nevada, Las Vegas, USA.
Eduardo has more than 15-year experience in online gaming, strategy planning, product and business development, implementation and restructuration of gaming corporations; regulations making for in-person and online gaming via interactive channels.
He was CEO, General Director and stockholder of gaming corporations in several European countries, and currently he works as advisor and consultant at Intelligent Gaming Company, and has participated in more than 30 projects.
Make sure you register your seat in time to benefit of the great lineup of speakers that will share their knowledge for operators and industry connected companies about France, Spain, Italy, Malta, Portugal, Slovenia, Austria, Croatia, Serbia, Montenegro, Greece, Bosnia and Herzegovina, Liechtenstein, Monaco, Netherlands and Belgium.
The inaugural edition of European Gaming Congress which will be held on the 16th of October at the Grand Union Hotel in Ljubljana will also focus on shedding light upon the industry and its main topics.
The European Gaming Congress (EGC) is expected to bring together industry expert from all over Europe and create a platform which will enable both networking and learning at the highest quality.
You can view the full agenda on the following link.
Full detail about the event can be found on the official website of the event: https://europeangamingcongress.com/
Make sure you grab your seat as the seats are limited to 100 registrants!
IMGL MasterClass™ – US Market – Gold Rush or Opposite for European Operations – panel discussion at CEEGC2018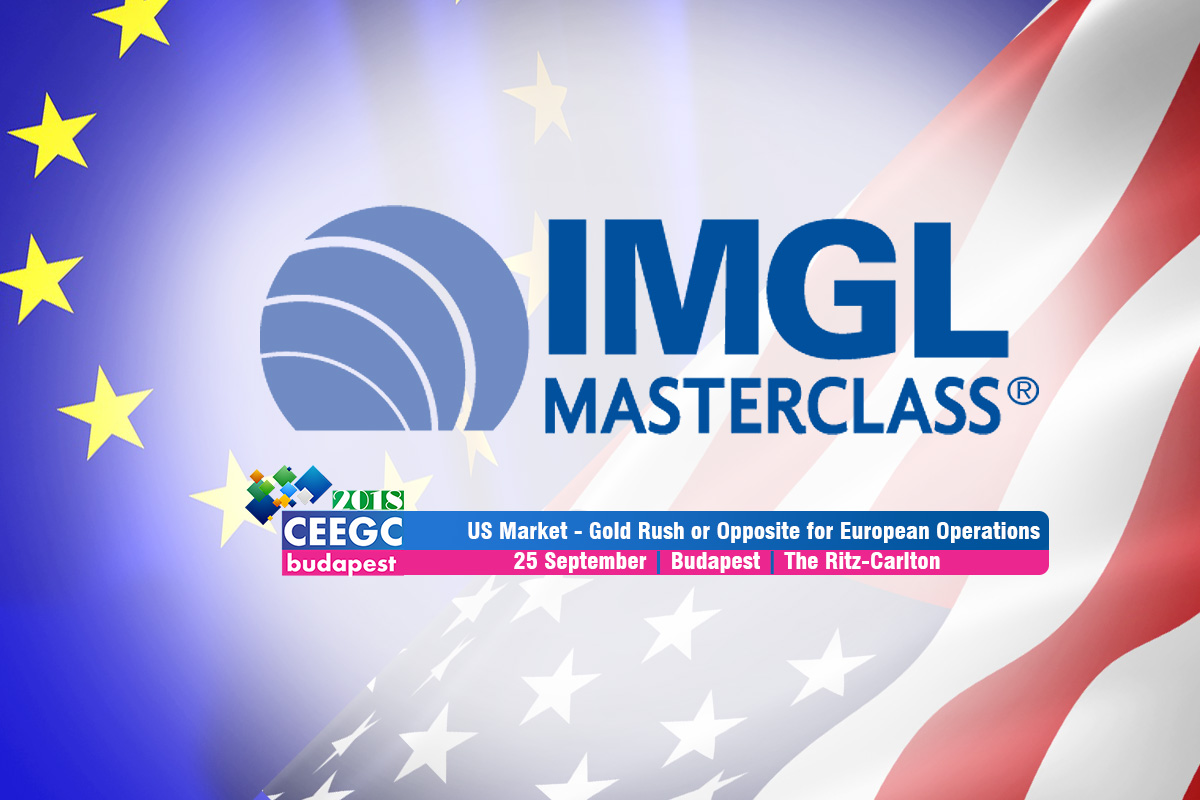 Reading Time:
3
minutes
Budapest – 9 July 2018 – There is, without any doubt, a large dumping of news and articles that focus on the US gambling market and the possibilities it might offer.
All these news have been circling around the industry and even mainstream media starting from May, when sports betting has been given the go-ahead by the US Supreme Court.
With the legalization of sports betting, many European companies are feeling a "gold rush" and hope to take advantage of one the biggest markets on the planet.
We are seeing and reading daily news about a large number of partnerships between European and US companies. Large European operators that already had a presence in the US market are already lining up for their comeback and relaunching old collaboration. Other operators and software providers are juggling events and focusing on how to enter and market their brand on US soil.
The opportunity for some is bigger than any other previous market opening and the figures are shown daily about the potential market size which are certainly impressive.
However, is this going to be a success story for European operations that have not really even been compliant with the currently in force regulations in European countries? There is no denying the fact that some of the operations haven't even taken steps to learn more about how to be compliant in regulated European markets and are now looking to fulfill the "American Dream".
The third edition of Central and Eastern European Gaming Conference will feature a special IMGL MasterClass™ which will focus on delivering vital information about the.
The panel discussion is titled "US Market – Gold Rush or Opposite for European Operations" and will feature industry experts from Europe and USA.
You can browse the full agenda and already confirmed speaker list on the following link.
Make sure you grab your seat in time and attend the most prestigious boutique style gaming event which gather C-level executives yearly in one of Europe's most visited city.
Quotes about CEEGC Budapest from attending delegates
Rafal Nowak – iGaming Sales Director at Mobiyo
"A week after the Budapest Gaming CEE conferences, I'm still discussing the topics brought up there with fellow delegates. Thank you Zoltan Tundik for organizing an informative an well shaped event on this, often underestimated iGaming territory and good luck with the next one!"
Roy Pedersen – CEO & Chief Editor at All In Translations
"For All-in Translations' 10 Year Anniversary Tour we decided to attend more smaller conferences. Zoltan and Betty are much of the reason for this. They have a unique way of giving a personal touch to the events they organise while at the same time keeping them highly relevant. CEEGC Budapest was another great example where we felt truly welcome, and at the same time it was great for business."
About the IMGL MasterClass™
The IMGL Masterclass is a conference format offered by the IMGL at international gaming events, including trade shows and conferences organized by others. IMGL provides the content and the expertise of our esteemed members and invited panelists – who share their knowledge with participants of the conference, network with each other, and enter into discussions on how to shape the future of gaming law on an international scale.
The IMGL Masterclass panelists include gaming experts — regulators, attorneys, industry executives, and educators — providing guidance regarding evolving issues in the gaming industry that are of interest to legislators, regulators, and others in the industry. Effectively, the IMGL Masterclass provides a platform beyond the yearly IMGL conferences for bringing together leading experts in the industry, legal advisers, and regulators in our global network.
IMGL Masterclasses stand for high-level discussions and interchange among experts. They strive to present only the best quality speakers and moderators — and the most up-to-date and relevant content in the IMGL Masterclass panels.
More details about IMGL can be found on the following website: https://www.imgl.org/
Plan your autumn calendar with European Gaming Events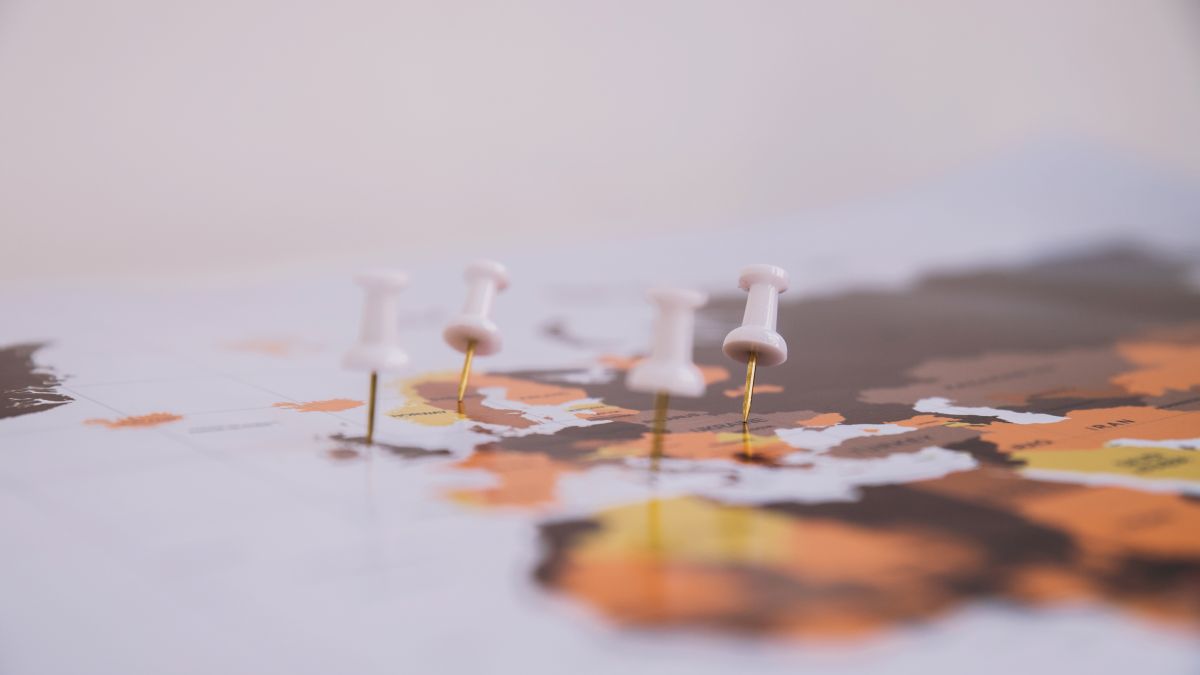 Reading Time:
3
minutes
Make sure that two of the most prestigious gaming conferences are in your calendar for the September – October period! 
Key facts: 23 European Market Updates, +60 Speakers, +200 C-Level Delegates, 20 Awards Categories, 2 IMGL MasterClassess, Innovation Talks featuring use of AI and Blockchain, Responsible Gambling, AML
Who should attend: gaming operators, regulators and government authorities, software and solution providers, payment solution providers, game developers, law firm and legal consultants
This autumn we are bringing an unparalleled series of networking, business and learning opportunities which are extending through 2 unique events in Europe.
Whenever if you are looking to win an award out of the 20 categories at the CEEG Awards Budapest or interested to learn more about the business possibilities of expansion and doing business in 23 European countries, not to mention diving into the potential opportunities the US market has to offer, you must attend our events in Budapest and Ljubljana.
Not to mention the fact that we will be hosting you at some of the most luxurious conference halls and hotels in Europe.
Check out the overview of the location for this year CEEGC Budapest, which will take place at the Ritz-Carlton on the 25th of September.
"Brimming in culture, history and breathtaking architecture, Budapest embodies the European ideal. Set within its city center, this luxury hotel offers a palatial retreat moments from iconic landmarks and the River Danube; a place where guests can indulge in modern luxuries amid a space that blends traditional elegance with bold, contemporary design."
If this doesn't impress you, then you also need to read the overview of the venue where the inaugural edition of European Gaming Congress (EGC) will be held. The first edition of the yearly European gaming event is taking place on the 16th of October at Grand Union Hotel Ljubljana this year and you will surprised to see the list of VIPs that have stayed at the venue.
"The Grand Hotel Union held its grand opening in 1905. It was the first modern hotel in Ljubljana and at the time the highest building, built in Art Nouveau style. It was designed by architect Josip Vancaš and built by Viljem Treo. In over a century of its existence, the Grand hotel Union was an important co-creator of the political and social life in the capital and in the wider Ljubljana region. In its rich history the hotel witnessed many important events and hosted many famous people – actor and director Orson Welles in 1979, the American president Bill Clinton and his wife in 1999, the spiritual leader of Tibet Dalai Lama in 2002 and the British Queen Elizabeth and her husband in 2008."
If these two venue location don't impress you, then you will surely be impressed by the content of panel discussion which will be presented by over 60 speakers for +200 delegates.
Please find below the key links for your gateway to a unique autumn conference session.


Key links for CEEGC Budapest (25 September – The Ritz-Carlton):
---
Key links for European Gaming Congress (16 October – Ljubljana):