Exclusive interview with Mare Balticum Gaming Summit speaker, Valts Nerets(Senior Associate at Sorainen Latvia)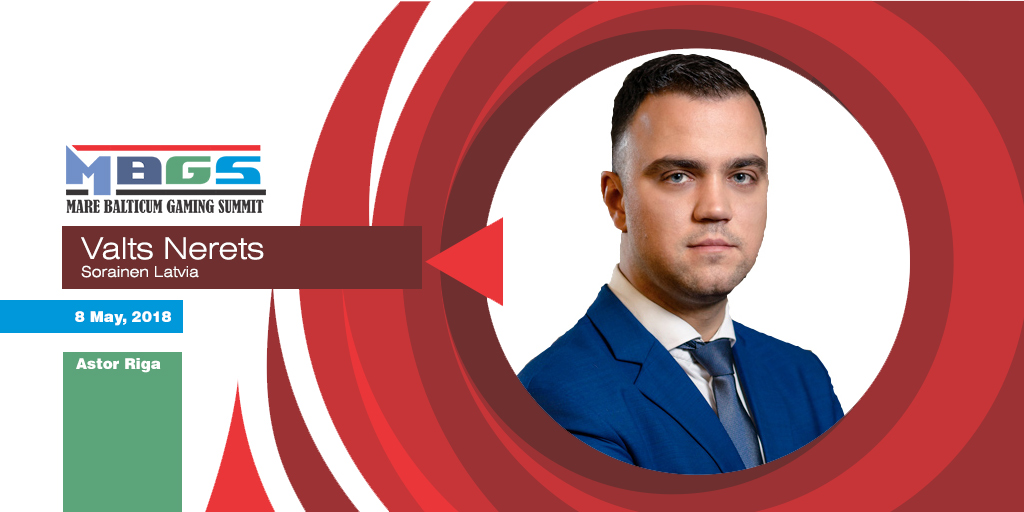 Reading Time:
5
minutes
My latest interviewee is a well known lawyer in Latvia and internationally. Valts Nerets is Senior Associate at Sorainen Latvia and has been practising law since 2008. Valts will be among the speakers at the inaugural edition of Mare Balticum Gaming Summit Riga, which is going to be held on the 8th of May at Astor Riga. You can find more details here…
Thank you very much for being available for this interview. I read in your biography that you are senior associate and have been practicing law since 2008. As head of the Pharmaceuticals & Life Sciences Sector Group in Latvia you specialized in dispute resolution, distribution and trade, transport and maritime, information technology and data protection, pharmaceuticals and life sciences, and telecommunications. You also have extensive experience in litigation and arbitration, administrative law and procedure, contract law and international investment law. Why did you also choose the gambling industry and what other information about you would you like to share with us?
Valts: My work in Sorainen started more than seven years ago and back then my knowledge in gambling laws was very limited. One of the very first assignments that allowed me to obtain an in-depth insight into gambling law peculiarities, was back in 2011 when the Ministry of Finance of Latvia planned enacting a new Lotteries and Gambling Law. The online gambling industry was furious about the proposed changes which were very inconsiderate and were aimed into imposing more and more restrictions on the industry without any proper reasoning. It took many hours of work, letters, opinions and meetings, to convince the Ministry of Finance that the wording was incompatible. And a new law was not enacted back then and has not been enacted yet. Also, for example, to a very large extent it is thanks to our efforts that for obtaining a Latvian gambling license the law now requires that the foreign capital in the company does not exceed 49% excluding investors not only from the EU, but also from the EEA and the OECD member states.
I maintain close contacts with the gambling industry, but my passion is dispute resolution and in particular investment arbitration. I hope that in the future we also manage to defend the gambling industry players in investment cases against the State.
Would you please tell us more about the projects you have worked on and about the difficulties and successes you have experienced during your career?
Valts: It is indeed true that every case is unique and sometimes the smallest assignments are those which require most attention. Apart from our successful work on the gambling law amendments, already just in the very first two months of 2018 I have completed work on two very important assignments related to government relations. First, we drafted amendments to the Law on State Funded Pensions which hopefully will make Latvia not to be the last EU member state having no mechanism for inheritance of the funded pension capital. Second, we assisted our client in drafting amendments to the regulations on ridesharing. Both are crucial for every individual and I believe we have contributed to make life better for every citizen in Latvia.
What is your personal opinion about the gambling industry in general in Europe or in the countries you know better?
Valts: In many European countries the situation with gambling is similar: it is not considered as an industry beneficial for citizen well-being. The legislators are very indolent in liberalising the gambling laws. Advertising opportunities are almost limited to zero and taxes are constantly increasing. It is of course true that the increasing AML risks must be duly handled, but at the same time the feeling is that the legislators impose restrictions without carefully evaluating the risks and without taking into account the industry's opinion.
Please tell us more about the Latvian gambling industry, the challenges of this market, the Latvian laws and regulations and their acceptance by the public.
Valts: With about 2 million population the Latvian market is very small and is seen as cost ineffective to most gambling organisers who must obtain a Latvian licence to operate there. There are only less than 10 casinos operating in Latvia, about 350 gambling halls with roughly 9000 slot machines and 100 roulette and card tables run by 13 licensed gambling operators. There are seven online gambling operators in Latvia, and it is expected that this number will increase. During the last few years the supervisory authority has put a significant effort in combating operation of unlicensed gambling operators in Latvia by blocking access to their websites, albeit not fully efficiently.
We know that gambling in Latvia is completely legal and has been regulated by the government since 1988. Online gambling is also legal if the operator is licensed in Latvia. What important issues can you relate regarding gambling and online gambling in Latvia?
Valts: To operate online gambling in Latvia, the gambling organiser must obtain a Latvian licence. The requirements for obtaining the licence are the same as for land-based gambling. The most significant requirement is establishing a capital company in Latvia with a paid-up share capital of not less than EUR 1,4 million. Since 2016 the requirement to locate the equipment in Latvia that is used for operating the gambling has been abolished and is replaced with granting the State authority access to such equipment. The competition in online gambling in Latvia is increasing, as more and more gambling operators are considering obtaining a licence due to the blocking of unlicensed operators' websites.
Tell us please about your future plans, projects regarding your professional life.
Valts: In today's business providing legal advice requires industry-specific know-how and keeping yourself up-to-date on the latest sector developments. That is the only way how to provide an exact solution to the client. Thus the professional challenge is keeping myself updated on the industries where my clients operate, including gambling. IT solutions and digital platforms like Avokaado, which Sorainen recently has started to use for contract automation, offer incredible opportunities also for lawyers. Law firms must be IT-focused and increase their efficiency to meet the needs of their clients. This is even more true in such relatively small markets as Latvia.
To meet Valts in person, make sure you register for Mare Balticum Gaming Summit and gain access into compliance related content about the Baltics and Scandinavian region.
Interviewee profile:
Valts Nerets, a senior associate has been practising law since 2008.
He is head of the Pharmaceuticals & Life Sciences Sector Group in Latvia. Valts specialises in dispute resolution, distribution and trade, transport and maritime, information technology and data protection, pharmaceuticals and life sciences, and telecommunications. In particular, he has extensive experience in litigation and arbitration, administrative law and procedure, contract law and international investment law. Valts has further developed his knowledge by participating in summer schools and additional courses in such fields as maritime law and mediation. Before joining Sorainen, Valts specialised in telecommunications and dispute resolution, through his work as a senior in-house lawyer for the leading satellite and telecommunications equipment wholesaler in the Baltics.
Additionally, Valts has vast experience in lecturing, and today he maintains successful cooperation with several universities. He is a lecturer at the Riga Graduate School of Law for courses in Private international law and international civil procedure, International sales law and Comparative constitutional and administrative law, as well as a lecturer and programme director at the College of Business Administration. International investment law is the main field of interest where Valts continues his research.
Valts has authored several learning manuals on administrative law and procedure.
The Legal 500 recommends him in the shipping and transport practice.
SKS365 At European Gaming Congress: "Responsibility, Awareness And Common Sensitivity Are The Answers Against Prohibitions And Prejudices In Italian Gaming Industry"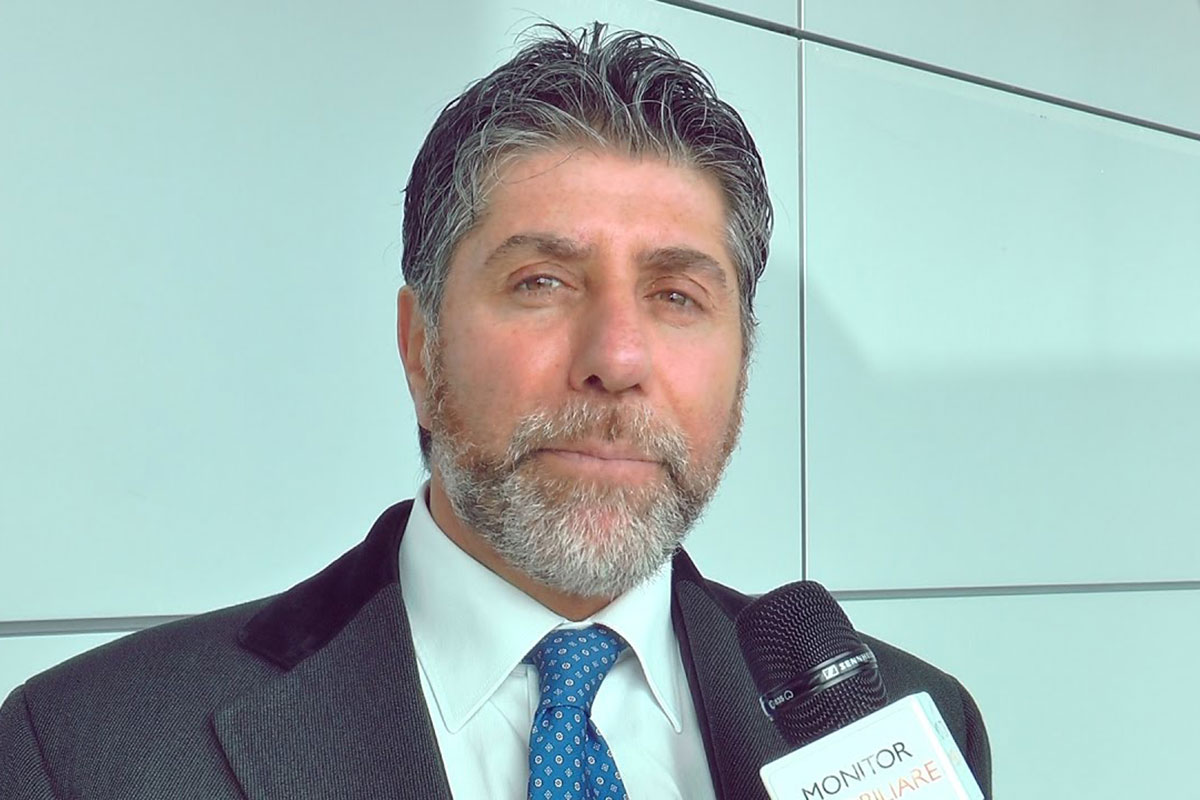 Reading Time:
2
minutes
Maurizio Bernardo (Senior Strategic Advisor) and Francesco Gaziano (Chief Marketing Officer & Country Manager Italy) engaged in the first Italian edition of the EGC
Milan, november 8, 2019 – Italy in the European Gaming Congress spotlight. The international event this year dedicated an entire day to gaming in Italy to open the debate about the state of the art in the political, regulatory, technological and economic sphere, with the contribution of some of the most authoritative names in the international market.
Almost physiological, this year, the choice to bring together operators, shareholders, professionals, service providers and management from all over Europe in Italy, given the excitement and uncertainties of the last few months. For this reason, in the planning of the event, the main debates were Focus on Italy (compliance panel discussion) and Marketing for Operators in Regulated Markets, which saw the respective participation of Maurizio Bernardo (SKS365's Senior Strategic Advisor) and Francesco Gaziano (SKS365's Chief Marketing Officer and Country Manager Italy).
"In public gaming market and actors are in continuous and rapid evolution, so it's necessary aim for a single and widespread regulation, in order to penetrate the territory through management and control actions by the institutions and of the Authorities all and, in this sense, the Municipalities could play a fundamental role – said Bernardo in his morning speech, focused on the consequences of the Dignity Decree and on the lack of effect of the distance meter – The role of the Municipalities is essential for a framework law governing the location of sales outlets in the area. An perfect machine, which considers the different needs and all local and national actors, could even be able to feed itself: just think of what it could mean to include the Municipalities and local authorities in the revenue, aiming to establish a virtuous circle in which part of the revenue could be used for the prevention of gambling addiction and for responsible gaming training."
In the afternoon, it was Gaziano's turn to intervene on the aspect most linked to the operators: "In a context where communication activities are drastically reduced, we must focus on the recognition and reliability of the product on the one hand, and on an ethical approach and aware at all levels, especially at the physical level – continued Gaziano, referring to the importance of retail for the identity of each operator – Today more than in the past it is necessary to 'put your face', which in this case means to present ourselves to the customers throughout the national territory. Therefore we could not miss this meeting to make our voice heard also in such a crucial phase for the Italian market and beyond, given that this European Gaming Congress is the evidence that the importance of the Made in Italy industry goes well beyond the borders of our Country."
NetShop Internet Services, Leading Data Center Provider, Official Supporter of the European Gaming Congress (EGC) 2019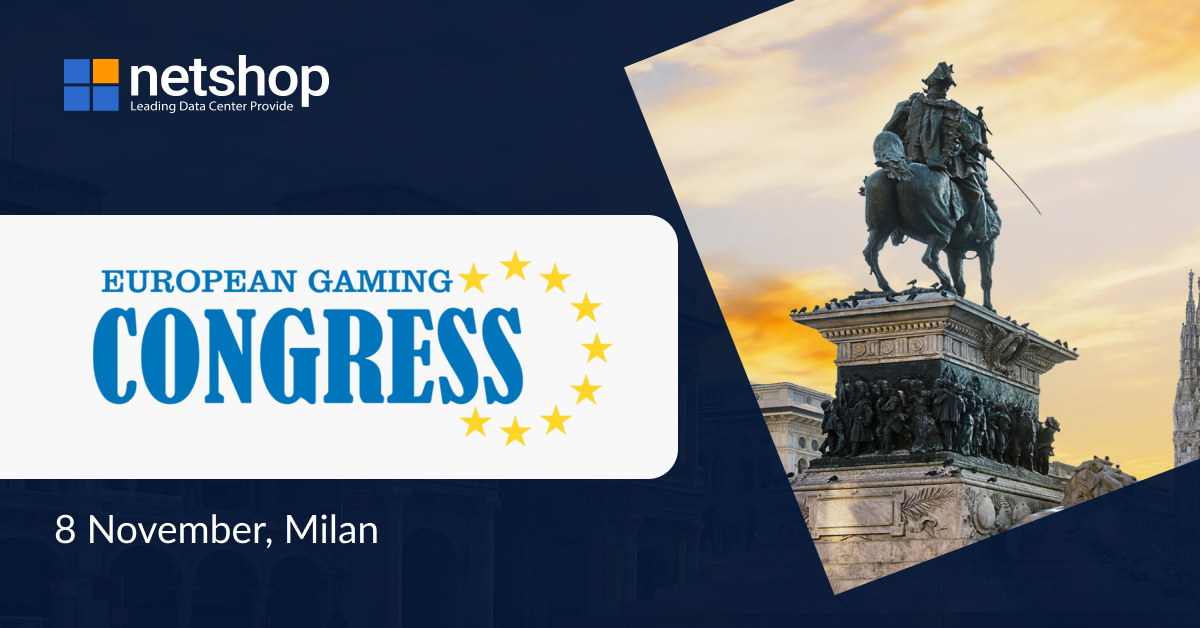 Reading Time:
2
minutes
Leading Data Center Provider announced as General Sponsor at EGC2019 Milan!!
The second edition of European Gaming Congress (EGC) is breaking all records in terms of support and there is no doubt that we need to supplement the seats.
As announced in earlier press releases, the location of the conference is Radisson Blu Hotel Milan and the date is the 8th of November.
If you haven't marked this in your calendar, you best do it now and secure your seat now!
Make sure you take advantage of this unique opportunity of learning and networking with the gambling industry in Europe via the EGC platform every year.
With so many companies lined up as sponsors, we are happy to welcome NetShop Internet Services as General Sponsor in the impressive list of supporting companies.
George Sarris, CTO at NetShop Internet Services, commented about the announcement: "We, at NetShop ISP, are proud to be among the Official Supporters of the European Gaming Congress in Milan.
This particular conference has a significant value to the iGaming industry as it is happening towards the end of 2019; a year full of regulatory updates and announcements from new jurisdictions and upcoming legislation changes.
In addition to the regulatory frameworks introduced or updated by new and existing jurisdictions, Suppliers and Operators have to face technical challenges; a multi-jurisdiction license requires a multi-location server setup.
Myself, as an Infrastructure Solutions Architect, as well as our dedicated iGaming Specialists,  look forward to the Panel discussions at EGC 2019. Finally, I would like to thank all those who voted NetShop ISP in order to be Award Shortlisted as "Best iGaming Service Provider". It would be my honor, as the CTO of the Company to receive the award on behalf of my super dedicated and talented colleagues."
About NetShop Internet Services – Leading Data Center Provider
NetShop Internet Services Ltd is a leading Data Center Provider n with a privately-owned infrastructure in more than 9 Datacenters in Cyprus, Malta, United Kingdom, and Los Angeles.
With more than a decade of presence in the iGaming industry, NetShop ISP is today, one of the most preferred choices for Startups, B2C and B2B Operators, iGaming Suppliers and Payment Providers. Our wide range of IT services includes, but not limited to, the following:
Colocation
Bare-metal Dedicated Servers Leasing
Private Cloud Infrastructure
Hybrid Cloud, SaaS and PaaS Platforms
High-availability & Disaster Recovery Solutions
Technical Documentation Drafting
IT Audit Assistance
DataCenter Managed Services
In just a couple of days, NetShop ISP is officially going to be present at the EGC2019 in Milan where will have the chance to present the igaming oriented hosting solutions to the participants of the event.
The Company has been Nominated for the Award of the "Best iGaming Service Provider" at the SEG Awards2019. You can register here or view the agenda here!
Browse the official event website here:  www.europeangamingcongress.com
Registrations are open for the 4th edition of Prague Gaming Summit, save the date, 6 March 2020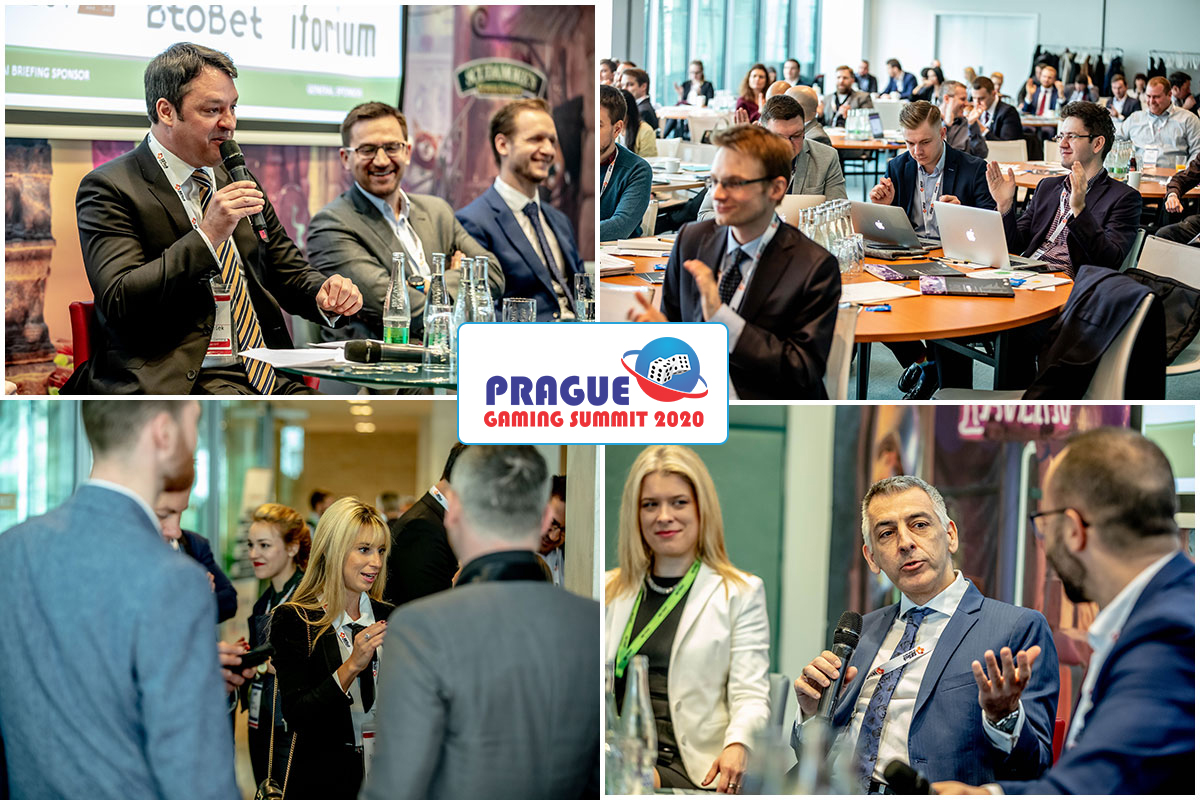 Reading Time:
3
minutes
The 4th edition of the Prague Gaming Summit will take place on 6 March 2020 at the 'traditional base'.
We are excited to announce that registrations are open for the 4th edition of the Prague Gaming Summit, the leading boutique style gambling industry conference of the region.
The conference will take place on the 6th of March 2020 at the 'traditional base' of the conference and will be the subject of a total makeover. The title of the 2020 edition is RƎ: LOADED.
"Being the leading event in the region we decided to raise the bar, establishing a new format, never used before at our conferences, that brings up the possibilities to have more talks, more panel discussion, speakers, case studies, and most importantly plenty more quality content for all attending delegates", stated Zoltán Tűndik, Head of Business at European Gaming Media and Events.
The 4th edition is aimed, as the title suggests, to reload all connections, the region's business environment, an ecosystem of industry expert contacts, our ways of processing and using professional knowledge of both local and international trends of the industry.
From visual to logistics, pre-event to post-event, during panel discussions and networking breaks, everything will be custom shaped to fit and suit everyone's needs and further enhance expand business connections. In one word: RƎ: LOADED
Benefit of the Early Bird rates until 31 December 2019
The program of the conference will be available soon and if you can show your interest in becoming a sponsor here or you can nominate a speaker here.
Here are a few of the testimonials that have left by the attending delegates of the 2019 edition of Prague Gaming Summit:
"The Prague Gaming Summit 2019 was very well organized and included a number of key international speakers. Agenda was full of interesting content and panels were aimed at discussing areas of mutual interest." – Heathcliff Farrugia, Chief Executive Officer at Malta Gaming Authority(MGA)
"Prague Gaming Summit 2019 was the great challenge which showed the new regulations in Eastern Europe. Thank you Zoltan for the great organization's and thank you for the conference which covered the new opportunities and the new ways to the operators." – Vladimir Petrov FPQP, Global Research Analyst and International Development at Efbet Casinos & Sports
"Prague Gaming Summit is a great place to discuss the current hot topics in the gaming industry and exchange opinions and ideas with the most relevant people from the operator, affiliate and provider sides. It was a pleasure joining the panel about the relationship between operators, affiliates and regulators and sharing my views from the Trustly perspective." – Vasilije Lekovic, Director of Gaming Accounts at Trustly
"It was great to have the operators and suppliers with the presence in the CEE territories under one roof. It is always very useful to discover the challenges and see the trends of the industry in the newly regulated markets." – Tal Zamstein, Group Head of Gaming at Fortuna Group
"I thoroughly enjoyed attending the Prague Gaming Summit. The agenda was relevant, content was good and the caliber of speakers was excellent. I also welcomed the opportunity to catch up with some old faces and forge ties with new ones. Kudos to Zoltan and the team. I look forward to attending again next year." – Russell Mifsud, Gaming industry specialist – Associate Director at KPMG
"An outstandingly organized event, free of the hustle associated with hectic expo conferences, bringing together industry stakeholders to debate, network and gather insights. The great location and distinguished speakers all add up to this great forum, which I recommend to anyone wishing to keep track of current developments in the region or is willing to receive a hint of what's coming next in igaming." – Georgi Dimitrov, Legal Counsel / Compliance Manager at EGT Interactive
"This most recent event was a rich one. The diversity of speakers and the structured topics provided a platform for real debate, presenting food for thought for many. I'm sure I/we will pick up on the very relevant topics again at this event." – Charmaine Hogan (Regulatory & Public Affairs, International Relations, Policy Development Expert)
"Fantastic event: well-organized, interesting and keeping up with the latest trends; a leader in its field!" – Donata Szabo, Junior Legal and Research Manager at GamblingCompliance
"A conference of great quality. Not only excellent content is presented by top experts, but also the industry is moving closer together through many networking opportunities." – Dr. Raffaela Zillner, LL.M (Secretary General, Austrian Association for Betting and Gambling)
"Prague Gaming Summit 3 brought together Maltese, Romanian and other regulators, software developers, operators, and payment solution providers, to name a few. It was great participating in the discussions with everyone on and off the agenda." – Kate Romanenko, CBO of Evoplay Entertainment