Digital Single Market – Portability of online content services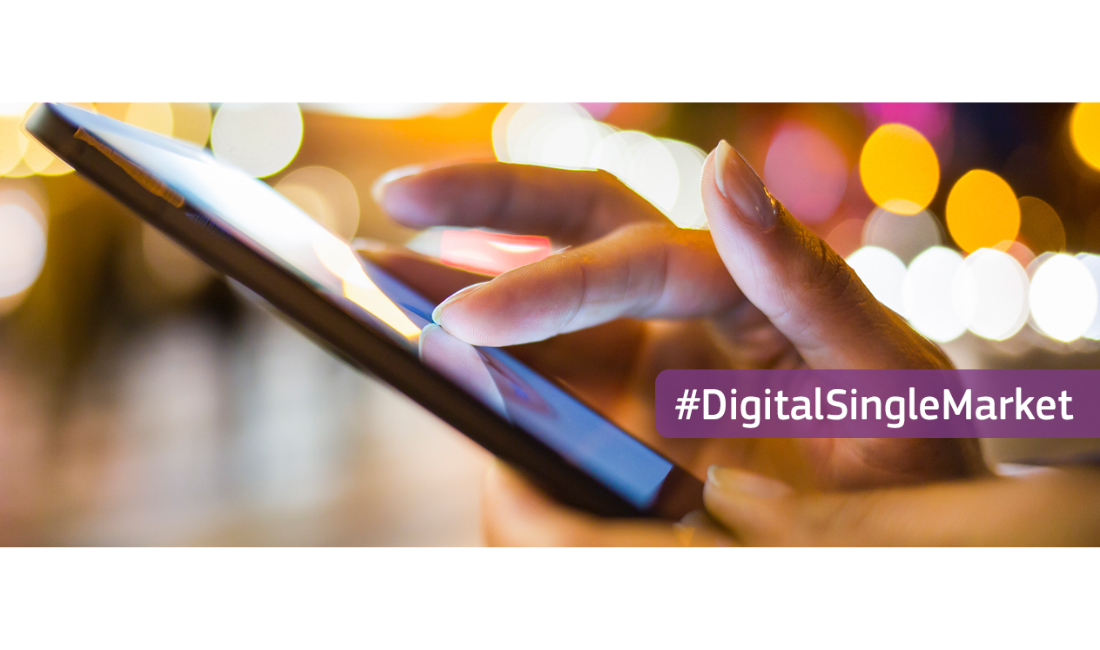 Reading Time:
6
minutes
Brussels, 27 March 2018
What is the objective of the Regulation?
The aim is to ensure that Europeans who buy or subscribe to films, sports broadcasts, music, e-books and games in their home Member State are able to access this content when they travel or stay temporarily in another EU country. The Regulation comes into force on 1 April 2018 in all EU Member States.
Who benefits from the new rules?
Consumers who reside in the EU: new rules enable them to watch films or sporting events, listen to music, download e-books or play games – when visiting or staying temporarily in other EU countries.
Providers of online content services: they will be able to provide cross-border portability of online content to their subscribers without having to acquire licences for other territories where the subscribers stay temporarily.
The interests of right holders are safeguarded to avoid abuses.
Do providers have to offer the same service wherever the subscriber is travelling? How will it work for video-on-demand services like Netflix, which is active in more than one country in the EU?
Yes, providers of paid-for online content services (such as online movie, TV or music streaming services) have to provide their subscribers with the same service wherever the subscriber is in the EU. The service needs to be provided in the same way in other Member States, as in the Member State of residence. So for Netflix for example, you will have access to the same selection (or catalogue) anywhere in the EU, if you are temporarily abroad, just as if you were at home.
The new rules do not prevent service providers to offer additional options to their users when they are abroad, such as access to the content which is available in the country they travel in. Whether the service provider in question will allow or maintain access to the local content in addition to their obligation under the regulation will therefore depend entirely on the service provider.
Is there a limitation in time? What will happen if a person lives in one country and works in another on a daily basis?
The portability regulation covers situations in which subscribers are temporarily abroad. This term is not defined in the Regulation. However, what is meant by this is to be present in a Member State other than the Member State of residence. It covers various scenarios including holidays and business trips.
The new rules do not set any limits for the use of the portability feature, as long as the user resides in another Member State. Service providers should inform their subscribers of the exact conditions of their portability offers. For example, if you live in Belgium and subscribe to a paid music streaming service there, you will have access to the same selection of music in other Member States, as at home in Belgium.
This portability of your online content will be available if you commute daily to other Member States, like France or Luxembourg for example.
How will the content service providers verify the country of residence of their users?
The service provider will have to verify the subscriber's country of residence. This will be done at the conclusion and renewal of the contract.
Service providers will be able to verify the country of residence through different information provided by the subscriber. The Regulation provides for a closed list of such verification means to limit interference with consumers' privacy. The means listed include for example payment details, payment of a licence fee for broadcasting services, the existence of a contract for internet or telephone connection, IP checks or the subscriber's declaration of their address of residence. The service provider will be able to apply not more than two means of verification from this list. Any processing of personal data will have to be carried out in accordance with EU data protection rules.
Does the Regulation also apply to online services that are free of charge?
Providers of online content services that are free of charge are able to choose whether they want to benefit from these new rules. Once they opt-in and allow portability under the Regulation, all rules will apply to them in the same manner as for the paid services. This means that the subscribers will have to log-in to be able to access and use content when temporarily abroad, and service providers will have to verify the Member State of residence of the subscriber.
How can a consumer know which online services provided free of charge have opted-in?
If providers of free of charge online content services decide to make use of the new portability rules, they are required to inform their subscribers about this decision prior to providing the service. Such information could, for example, be announced on the providers' websites.
Are public broadcasters covered? Can I watch BBC, Arte or other services?
Online content services covered by the Regulation may also include services offered by public broadcasters. The question whether a particular broadcaster is covered by the scope of the Regulation depends on whether the following conditions are fulfilled:
Consumer can already access the services on different devices and not limited to a specific infrastructure only,
The TV programmes are provided to subscribers whose Member State of residence is verified by the provider and,
The online content services are either provided against payment or the provider has decided to make use of the new portability rules on a voluntary basis.
Can I watch films from the broadcasters in another country online, such as movies from Spanish or Estonian TV in Belgium?
If a broadcaster of online content in your home Member State is covered by the new portability rules, you will be able to watch your content when you are temporarily abroad in another Member State.
On the contrary, accessing content that is offered in another Member State from your home country is not covered by the new portability rules. Consumers would, however, for certain TV and radio programmes benefit from the proposed Regulation on broadcasters' online transmissions and retransmissions of radio and TV programmes currently under negotiations. This will give the broadcasters and producers the additional choice to give cross-border access to more programmes (see factsheet).
Do you have examples of problems that the Regulation solves?
People travelling or staying temporarily in other EU countries have often faced restrictions: they can be cut off from their online content services or have only limited access. Many people – especially when they leave for short trips – will not find it convenient to buy a subscription to a local service, or may find that their favourite films and series are not available or only in a foreign language.
A subscriber trying to watch films using his Home Box Office (HBO) Nordic account when on holiday in Italy sees a message saying that the service "is only available in Sweden, Norway, Denmark and Finland".
A French user of the MyTF1 film and series service is not able to rent a new film while on business trip to the UK.
Users may have been able to, for example, only view the content that they have already downloaded onto their portable device.
Users of the Belgian film service Universciné must remember to download a film they have rented before leaving for a trip in another EU country. They are not able to use the Universciné streaming feature when away from their home country or download films when they are abroad.
These issues will be resolved by the new portability rules. The restrictions concerning the portability of subscriptions to online music services (like Spotify or Deezer) or e-books seem to be less significant. But restrictions in the future cannot be excluded, that is why today's rules are also important for such services.
Is the portability of sports online subscriptions covered by the new rules?
Yes, various online sports content services will be covered. This includes services where sports are part of a paid-for TV online content service (for example, streaming services such as Zattoo in Germany), or where sports are part of the overall online services package (for example Sky Go), as well as where a sports organiser sets up a dedicated online content service.
Will the service provider be able to charge for portability?
No, under the new rules, online content services will not be allowed to impose additional charges on subscribers for providing cross-border portability of their content.
What are the new rules saying if a service provider starts to limit the titles of music, films or games available when travelling abroad?
Subscribers to paid-for online content services and free online content services that have opted-in will have the same access to these services when they travel as in their Member State. This means that when accessing the service in another Member State, it will be like at home: offering the same content on the same range and number of devices, and with the same range of functionalities.
Any action taken by a provider that would prevent subscribers from accessing or using the service while temporarily present in another Member State: for example, restrictions to the functionalities of the service are contrary to the Regulation. This means that the provider cannot limit the catalogues of music, films or TV series available when you travel to another Member State.
Are the main providers of online content technically ready to apply the new Regulation from 1 April?
The Commission has been in close contact with the main providers of online content services (like platforms for TV shows, movies, music, sports, etc.) and has received positive feedback from them that the roll out of the new portability rules has been going smoothly and on time. Where service providers had encountered issues, we understood that they were in the process of overcoming them. The Commission has been monitoring closely the process and will continue to do so.
The regulation is binding for paid-for services. Providers of free content may opt in to benefit from the new rules, but do not have to do so. Some service providers have already announced to opt in (YLE in Finland, RTBF in Belgium), and the Commission expects that others will follow now that the new rules have become applicable.
Europe that Protects: Stronger rules criminalising money laundering enter into force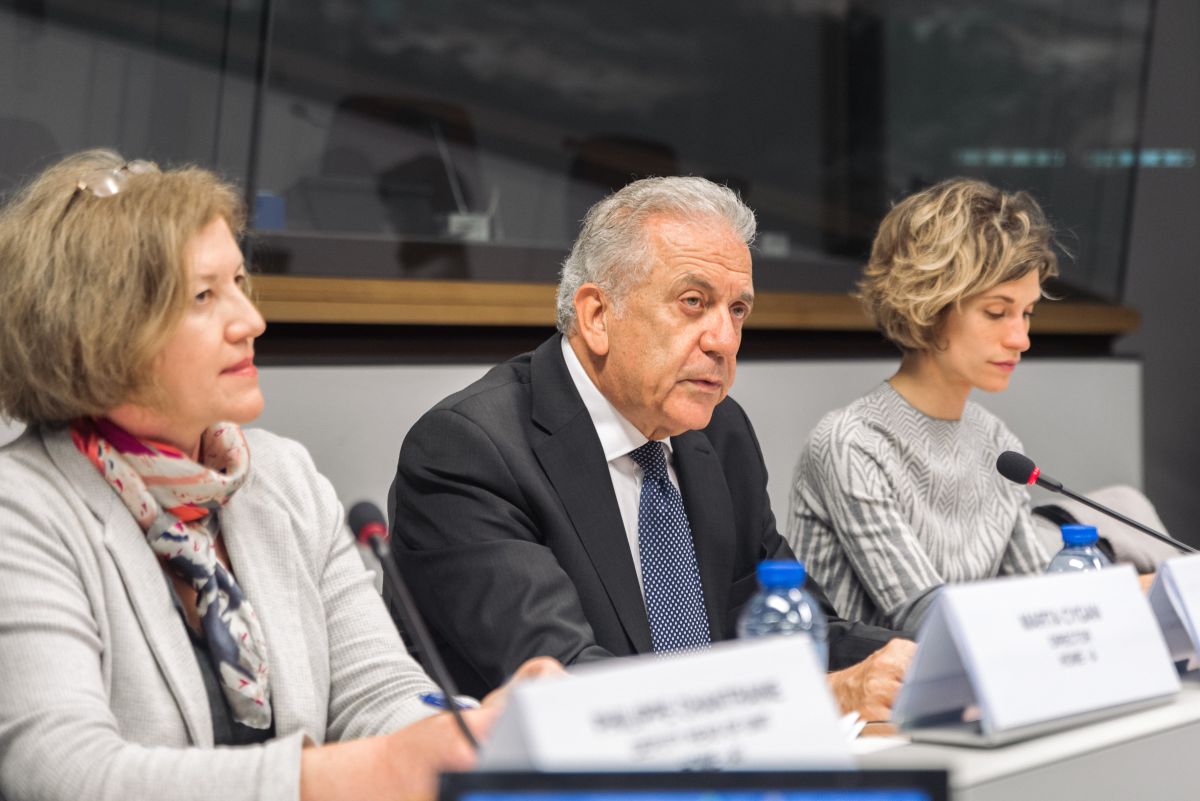 Reading Time:
1
minute
Today, the new measures to counter money laundering by criminal law enter into force across the EU. The new rules will ensure that dangerous criminals and terrorists face equally severe penalties for money laundering wherever they are in the EU, with a minimum term of imprisonment of 4 years.
Commissioner for Migration, Home Affairs and Citizenship Dimitris Avramopoulos said: "If we want to catch criminals and terrorists, we have to follow the money. Today, we are beefing up the EU's response to money laundering, making sure that criminals and terrorists no longer get away with illegally gained money and face deserved justice. A Europe that protects is a Europe that effectively prevents and prosecutes criminals."
Commissioner for the Security Union Julian King said: "Money laundering is a key tool used by terrorists and serious criminals to obtain funding – by harmonising the crime and the punishment across the EU, we can further close down the space in which they operate. Member States now need to implement the new rules without delay."
The Commission proposed to harmonise offences and sanctions for money laundering across the EU in December 2017. While all Member States currently criminalise money laundering the definitions of this crime as well as the penalties related to it differ across the EU, allowing criminals to effectively "window shop" and exploit the differences between national legislation.
With the new rules in force that will be no longer possible. Member States now have 24 months to implement the new rules into national law and notify the Commission accordingly.
The recent changes and all AML related topics will be highlighted during Prague Gaming Summit by the attending experts of the gambling industry in a special panel discussion. You can find more details on the following page.
Digital Single Market: EU negotiators reach a political agreement on free flow of non-personal data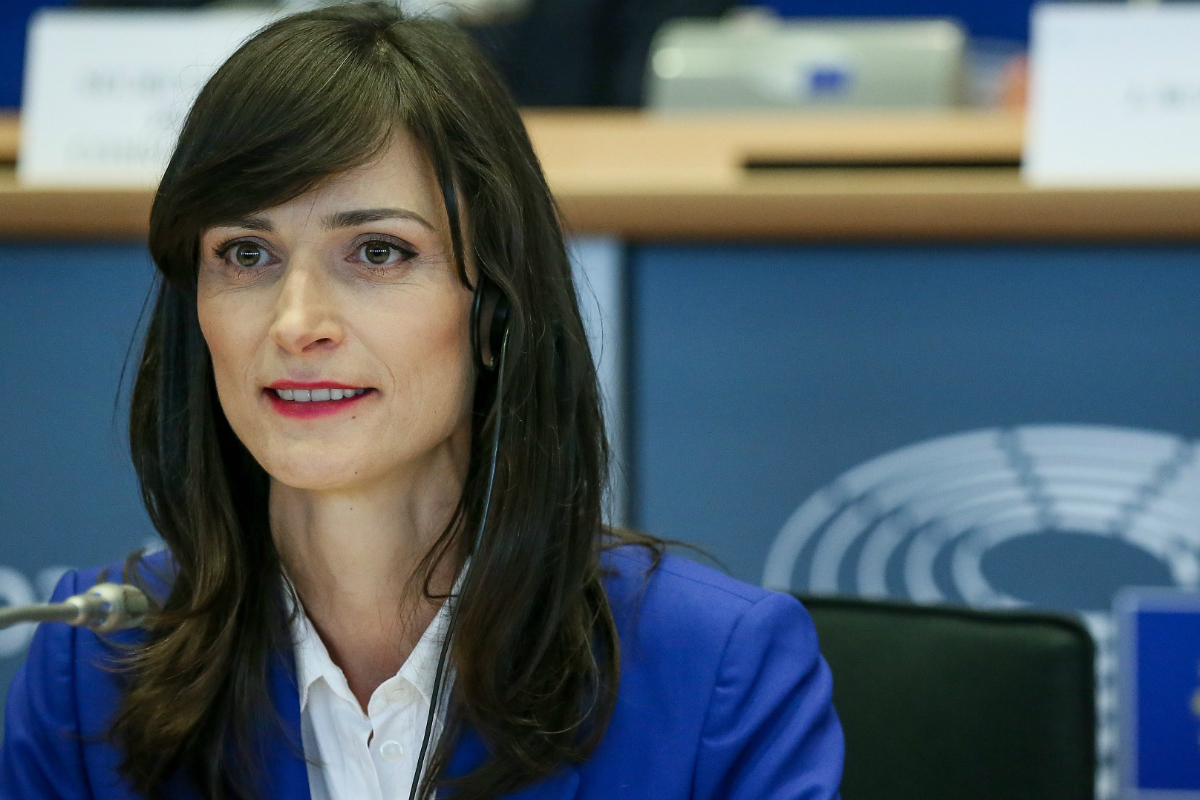 Reading Time:
2
minutes
Brussels, 19 June 2018 – Digital Single Market: EU negotiators reach a political agreement on free flow of non-personal data
The European Parliament, Council and the European Commission tonight reached a political agreement on new rules that will allow data to be stored and processed everywhere in the EU without unjustified restrictions. The new rules will also support the creation of a competitive data economy within the Digital Single Market.
Vice-President for the Digital Single Market Andrus Ansip said:"Data localisation restrictions are signs of protectionism for which there is no place in a single market. After free movement of people, goods, services and capital, we have made the next step with this agreement for a free flow of non-personal data to drive technological innovations and new business models and create a European data space for all types of data."
Commissioner for Digital Economy and Society Mariya Gabriel said: "Data is the backbone of today's digital economy and this proposal will help to build a common European data space. The European data economy can become a powerful driver for growth, create new jobs and open up new business models and innovation opportunities. With this agreement we are one step closer to completing the Digital Single Market by the end of 2018."
The new rules will remove barriers hindering the free flow of data, and boost Europe's economy by generating an estimated growth of up to 4% GDP by 2020.
The new free flow of non-personal data rules will:
Ensure the free flow of data across borders: The new rules set a framework for data storing and processing across the EU, prohibiting data localisation restrictions. Member States will have to communicate to the Commission any remaining or planned data localisation restrictions to the Commission in limited specific situations of public sector data processing. The Regulation on free flow of non-personal data has no impact on the application of the General Data Protection Regulation (GDPR), as it does not cover personal data. However, the two Regulations will function together to enable the free flow of any data – personal and non-personal – thus creating a single European space for data. In the case of a mixed dataset, the GDPR provision guaranteeing free flow of personal data will apply to the personal data part of the set, and the free flow of non-personal data principle will apply to the non-personal part.
Ensure data availability for regulatory control: Public authorities will be able to access data for scrutiny and supervisory control wherever it is stored or processed in the EU. Member States may sanction users that do not provide access to data stored in another Member State.
Encourage creation of codes of conduct for cloud services to facilitate switching between cloud service providers under clear deadlines. This will make the market for cloud services more flexible and the data services in the EU more affordable.
The agreed measures are in line with existing rules for the free movement and portability of personal data in the EU.
Background
The Commission presented a framework for the free flow of non-personal data in September 2017 as a part of President Jean-Claude Juncker's State of the Union address to unlock the full potential of the European Data Economy. It was announced as one of the key actions in the mid-term review of the Digital Single Market strategy.
Codewise's Dr. Rzeszuciński Joins the European AI Alliance, Launched by the European Commission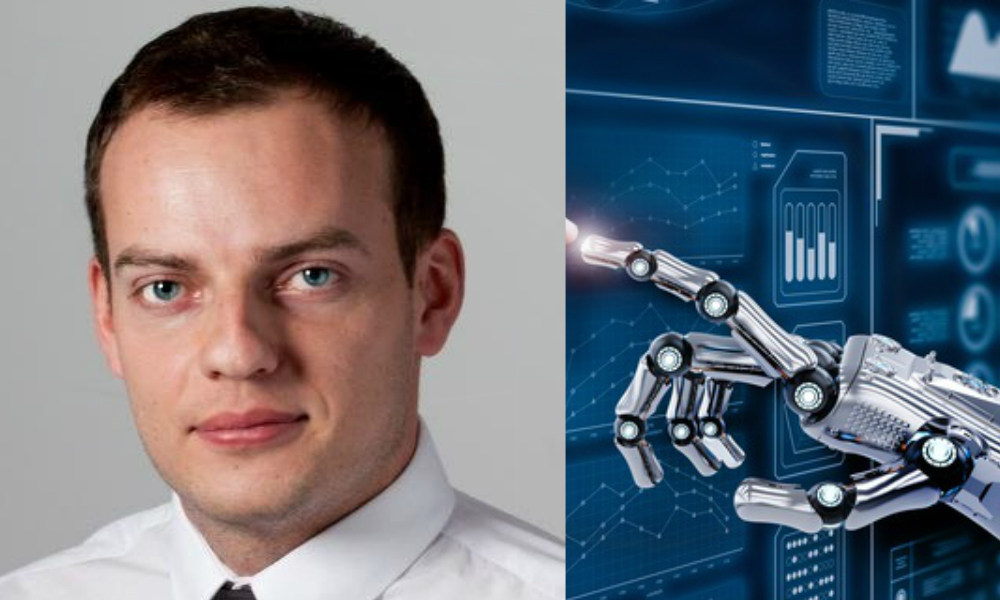 Reading Time:
2
minutes
LONDON, June 18, 2018 — Codewise, the industry's first provider of AI-powered online ad measurement and management solutions for digital marketers, announced today that Dr. Paweł Rzeszuciński, Data Scientist at Codewise, accepted the invitation to become a member of the European AI Alliance, a forum launched by the European Commission.
Since Dr. Paweł Rzeszuciński will join the Alliance within his personal capacity, he will act independently and in the public interest, as per the rules set by the European Commission.
Following the signing of the Declaration of cooperation on Artificial Intelligence by 24 EU Member States and Norway, the European AI Alliance, as announced by the European Commission on April 25 2018, is a multi-stakeholder forum engaged in a broad and open discussion of all aspects of Artificial Intelligence development and its impact on the economy and society. The European AI Alliance is aimed at seizing the opportunities of AI, reinforcing Europe'scompetitiveness and establishing the ethical guidelines on the development of the AI.
Emphasizing the importance of the European AI Alliance, Robert Gryn, CEO of Codewise, said, "We are extremely proud to learn that Dr. Paweł Rzeszuciński, a key stakeholder of Codewise's Artificial Intelligence development team, is joining such a strategic initiative. AI is progressively transforming our economy and society and is increasingly contributing to many sectors of our economy. We feel very reassured by the European Commission's initiative to support the implementation of a European strategy on AI."
The Commission will present ethical guidelines on AI development by the end of 2018, based on the EU's Charter of Fundamental Rights, taking into account principles such as data protection and transparency, and building on the work of the European Group on Ethics in Science and New Technologies. To help develop these guidelines, the Commission will bring together all relevant stakeholders at the European AI Alliance.
"The mission of the European AI Alliance strongly resonates with Codewise's values and vision of transparency-led smart technologies," said Dr. John Malatesta, President and Chief Revenue and Marketing Officer at Codewise. "As any technology that has a direct impact on people's and businesses' lives, the emergence of AI also raises legitimate concerns. We fully endorse the elaboration by the European Commission of recommendations on future AI-related policy development and on ethical, legal and societal issues. In our daily efforts to develop AI technologies at the service of digital marketers, we are equally attentive to the right balance between business efficiency gains on one side and respect for privacy and transparency on the other. The definition of an AI strategy framework will help the entire software industry align to common standards."
The foundation of the European AI Alliance represents a first step towards an EU-wide approach to AI. By establishing clear guidelines on AI ethics, the Commission seeks to increase consumers' trust in AI-driven products.
Based on the recommendations enacted by the European AI Alliance, the European Commission and participating Member States will present a European plan on Artificial Intelligence by the end of 2018.
About Codewise:
Founded in 2011, Codewise is the industry's first provider of AI-powered online ad measurement and management solutions for digital marketers. For years, Codewise has been recognized as one of the fastest-growing technology companies in Europe, according to the Financial Times, Statista, and Deloitte.
Codewise's solutions help thousands of businesses in 190 countries to track, measure, and optimize billions of dollars of advertising spend, boosting their efficiency and ROI like never before. Codewise is currently tracking over $2.5 billion of digital ad spend for some of the world's largest brands and ad agencies, including $400 million of ad spend on Facebook.
To learn more about Codewise, please visit www.codewise.com.