Alive Casino launches new platform combining virtual reality and blockchain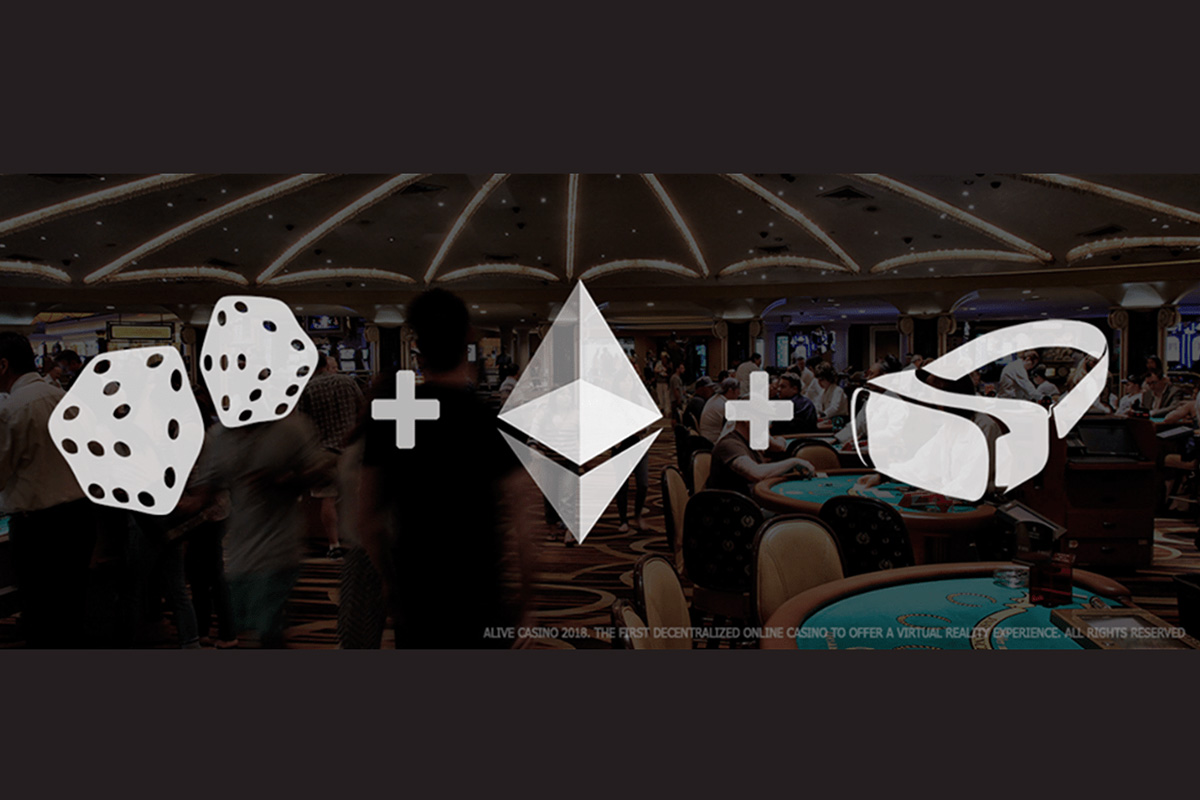 Reading Time:
2
minutes
Alive Entertainment Company, a Cost Rica-based gaming developer, have launched a new casino platform that combines virtual reality and blockchain technologies.  What is special on the platform is that users have an opportunity to play games on a land-based casino and experience the full features of virtual reality and a 360-degree view of games. The company has also started exclusive private sale its token. It plans to sell 15 per cent of its AL tokens to raise the funds for development of the platform. The AL tokens have their value set at $0.015 per unit, which can be purchased against payment in ETH.
While Alive Casino has not set a minimum limit for token purchase, there is a maximum cap of 75 ETH in place for each buyer. In addition, the token sale participants contributing 1 ETH or more also stand to receive a 15 per cent bonus along with a chance to win HTC VIVE VR headset.
The Project
The Alive Casino project is based on the principles of "keeping things alive." It intends to create a living, thriving and secure gaming alternative for gambling enthusiasts. Having set a clear vision, the platform, empowered by a highly capable team is working on implementing them in a step-by-step process. Divided into short-term and long-term vision, Alive will be focusing on the following
In the short-term:
Creating strategic partnerships that can help implement a global gaming environment, complete with games, analytics, customer support, etc.
Community building by onboarding like-minded gamers, crypto-experts and enthusiasts.
Constant research and development to introduce new features and further improve existing offerings.
Creating its own VR game titles
Token
The AL token is based on ERC20 standards, and it acts as a utility token fuelling the platform's economy as well as the blockchain functions. As more people join Alive Casino, the use of AL is set to rise, creating demand and increased liquidity. As an incentive to those contributing towards its mission, Alive Casino will have a profit distribution process in place, where 40 per cent of the profits will be shared with token holders. To receive pay-outs, token holders must store ALs in Alive Hold Wallet.
The platform will maintain the demand for AL in the market by burning 5 per cent of the token revenues every three months.
Those interested in possession of AL tokens can do so by participating the in the ongoing token sale process. In order to ensure global participation, the platform has made the whole process easier. Participants can directly send ETH from their wallets to the smart contract. The sale is also open for US residents, and the address used to send ETH will be considered for the selection of HTC VIVE VR headset winners during the private sale, which will be decided based on a random draw once 75 ETH is raised during the exclusive private sale.
Transferring funds to the platform has been made possible through Alive multi wallet system. The wallets will be personal, as per user's preferences and more secure since everything will be done on the blockchain. The multi wallet system will also come in handy in helping users store both fiat and multiple cryptocurrencies. It will also protect the users from any untoward circumstances which might affect the platform itself as they will have their balances saved within their own wallet and not on the platform.
Source: NewsBTC
Vereeni Investments partners with RB Capital to take equity stake in Kalamba Games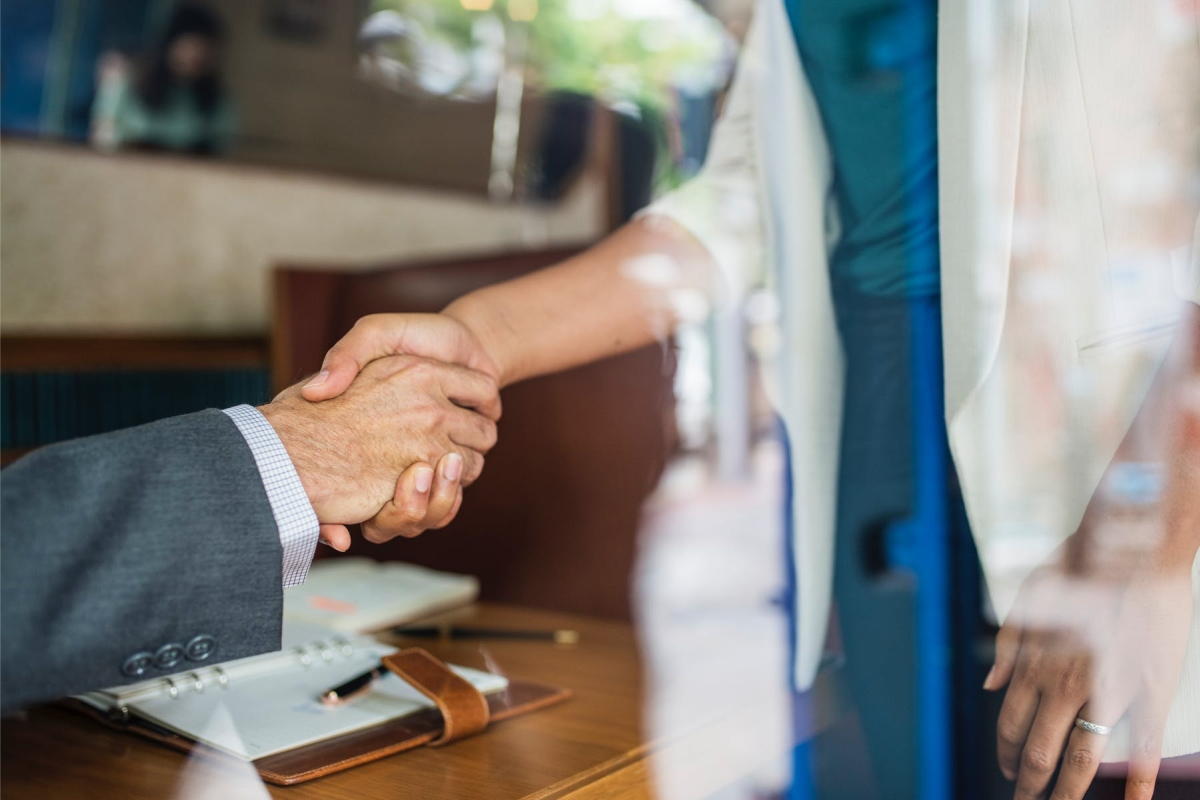 Reading Time:
3
minutes
Venture capital fund Vereeni Investments has agreed a strategic partnership with investment and M&A brokerage RB Capital to acquire a 20 per cent equity share in casino and slots development studio Kalamba Games.
The deal is based on a seven-figure investment in return for 20 per cent of Kalamba. The strategic partnership will accelerate the introduction of innovative new promotional and social capabilities to Kalamba operators, as well as raising the bar in terms of operator differentiation, player entertainment and profitability.
It will also empower Kalamba to better address region-specific market demands at a time when the global gaming landscape is becoming increasingly fragmented.
Kalamba, which was founded in 2016 and that has already launched a range of high performing titles, was selected for the investment after showing high growth potential. RB Capital has a strong track record of identifying up and coming companies within the gaming space.
The investment in Kalamba will complement the other innovative brands in which Vereeni has holdings, including companies from across the iGaming, business intelligence, software development, crypto and blockchain verticals.
It will also give Vereeni and RB Capital the opportunity to work alongside several experienced industry names, such as Kalamba co-founders Steve Cutler and Alex Cohen.
The combined expertise of Vereeni, RB Capital and the Kalamba management team will help position the supplier as a serious contender within slots development over the coming years.
Tim Heath, Founding Partner, Vereeni Investments, said: "In less than two years, Kalamba Games has displayed the creativity and expertise required to make a major splash in slots development. By taking a significant equity share, we are confident that Vereeni Investments can help Kalamba Games reach the next level in its development.
"We are also thrilled to have struck this deal alongside RB Capital, which brings an unmatched level of experience across the iGaming space. This investment is the latest exciting addition to Vereeni's 'Level Up' investment fund, which is helping numerous innovative young companies scale competitively."
Steve Cutler, CEO and Co-Founder, Kalamba Games, said: "Alex Cohen and I, as well as the whole team at Kalamba, are very excited that we have joined forces with Vereeni and RB Capital, who bring the financial resources and strategic capital, that match our vision for being a tier one supplier in the casino games industry.
"The investment gives us the ability to scale up the development teams in Krakow, maintain our already aggressive velocity and build the Games Platform coupled with the engagement and retention tools, that the industry still desperately needs. We will also be setting up the new head office in Malta, where we will continue to strengthen the business development, marketing and finance teams.
"This fantastic deal is the next step on our journey to becoming the "greatest". Working with Tim, Julian and their teams, will accelerate the vision we set ourselves two years ago when we saw the obvious gaps in the market. 2019 will be a very important year for us and we are looking forward to surpassing the ambitious goals we have, as well as firmly cementing our position as the next generation games powerhouse."
Julian Buhagiar, Co-Founder, RB Capital, said: "It is truly a pleasure for us to be working with Steve, Alex and all the team at Kalamba. We've been watching them closely for a while now, and in a short time they have built a very compelling games portfolio. It is very exciting to be supporting their efforts to acquire new territories with their disruptive content. We see significant opportunities for growth ahead for Kalamba."
Kalamba Games has already built a strong reputation within iGaming and was nominated for the 'Game to Watch' award at ICE 2018, as well as the 'Software Rising Star' and 'Innovation in Slots Provision' awards at the Egaming Review B2B Awards 2018.
Kalamba's dynamic teams based in Malta and Poland have already released 11 titles in less than a year from first game launch, aided by an experienced management team dedicated to making operators more profitable via higher player lifetime values and marketing ROI.
Kalamba is the latest company to receive a direct capital injection from Vereeni Investments. Based in Malta and founded in 2017 by Coingaming Group CEO Tim Heath, Vereeni has crafted a thriving ecosystem of complementary investments through meticulous searching.
To date Vereeni has accumulated a wealth of strategic investments aimed at aiding and advancing the iGaming industry, including companies such as OneTouch, Sherpa, Coolbet, Global Gaming, Hexagon, The Games Company, Puntaa, Skrilla, Falcon Dive and Singular.
eCOGRA To Provide Alternative Dispute Resolution Service To Malta Operators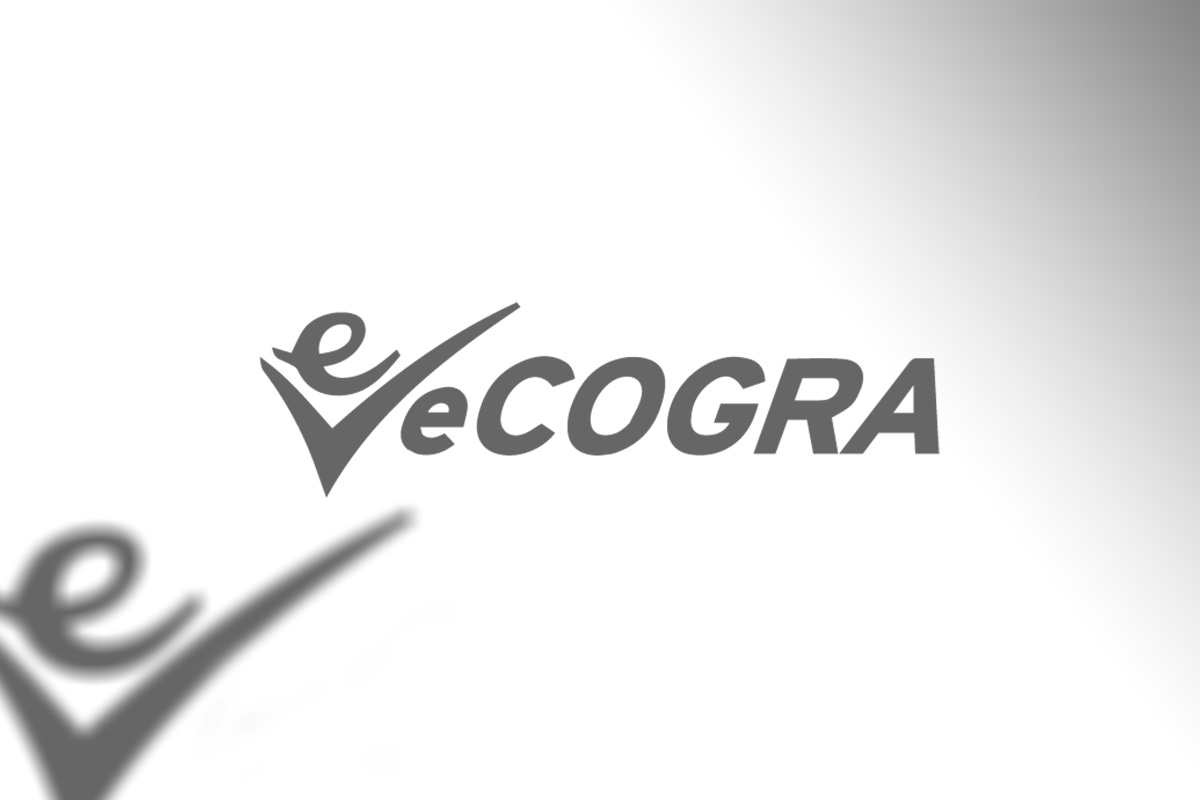 Reading Time:
2
minutes
Players at over 1,000 online gambling sites able to submit disputes to eCOGRA
The Malta Gaming Authority (MGA) has authorised eCOGRA, the independent testing laboratory, to make available its Alternative Dispute Resolution (ADR) service to players at certain MGA licensed online gambling operators.
eCOGRA's fast and impartial dispute resolution service has been available free of charge to players for over 15 years as part of the organisation's self-regulation activities, and since 2015 eCOGRA has been approved by the UK Gambling Commission to provide its ADR service to remote gambling operators licensed in the British market.
To date, over 10,000 disputes have been handled by eCOGRA, involving leading operators such as 888, White Hat Gaming, bwin.party, Sportingbet, Unibet, 32Red, Bet-at-home, Casino Rewards, Betway, Gamesys, Skill On Net and Mr Green.
Tex Rees, a Clear ADR Accredited Civil and Commercial Mediator, is in charge of eCOGRA's dispute resolution service, which includes an experienced team committed to resolving most disputes within a week.
"All Malta licensed operators are now required, in terms of the MGA Player Protection Directive 2018, to provide their players with access to an impartial third party dispute resolution service. Since many of our multi-jurisdictional clients are licensed by the MGA, we've made available our ADR service to these operators. We know, from their perspective, how important it is that they can come to us for a full suite of compliance services", Rees said.
Players can currently access eCOGRA's dispute resolution services at 1,159 online gambling sites listed on www.ecogra.org.
ABOUT eCOGRA:
Founded fifteen years ago to establish and improve operational standards and player safety requirements in the online gambling space, eCOGRA has amassed a wealth of experience in implementing international best practice standards and requirements, and ensuring these are maintained through regular review and monitoring.
eCOGRA acts as a regulatory audit partner to over 100 multi-jurisdictional operators, software providers and other relevant service providers in the online gambling industry. The independent testing laboratory is staffed by a team of professional auditors with Big 4 auditing firm experience, information security experts, test engineers and responsible gambling specialists.
The company has been awarded the United Kingdom Accreditation Service (UKAS) ISO approval ISO/IEC 17025:2005 : General Requirements for the competence of testing and calibration laboratories for the United Kingdom, Sweden and Denmark, as well as ISO/IEC 17021-1:2015, which is a prerequisite for carrying out third-party ISO/IEC 27001 audits and accredited certifications of Information Security Management Systems (ISMS).
Europol Supports Portugal In Huge Operation Targeting Illicit Lotteries And Sports Betting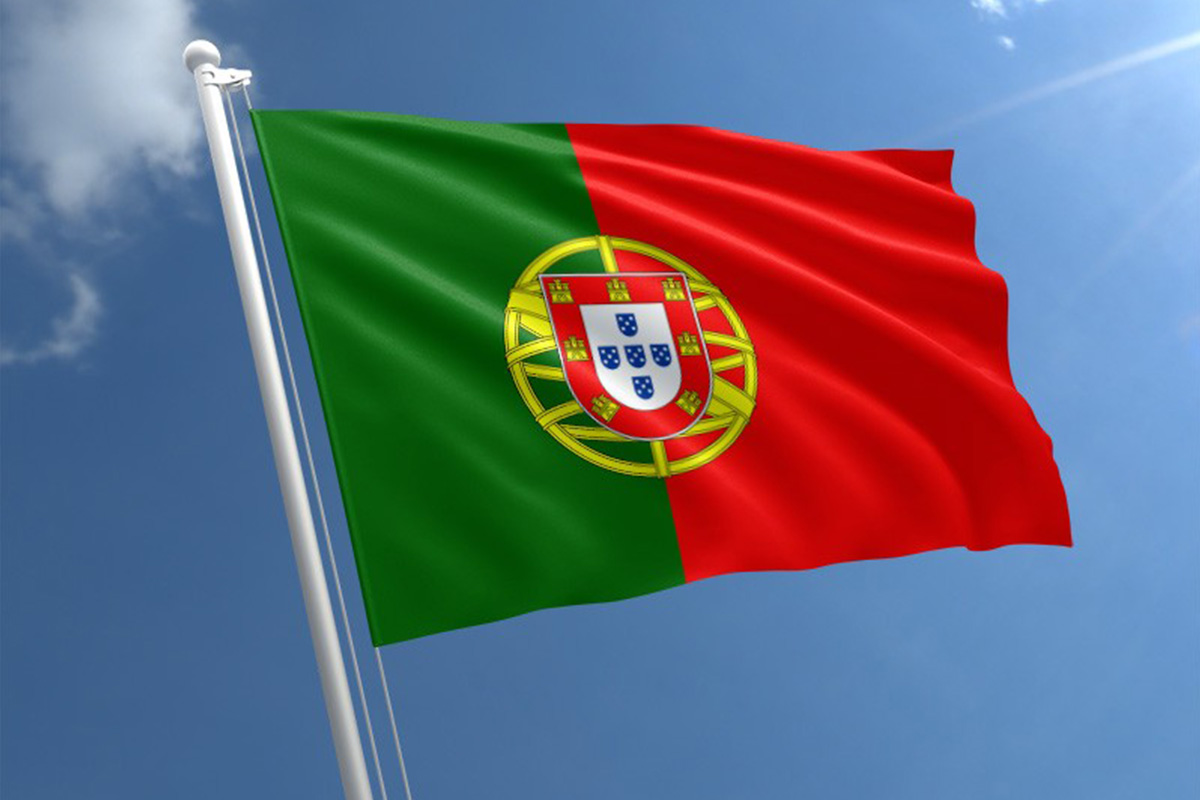 Reading Time:
2
minutes
The Fiscal Action Unit of the Portuguese Republican National Guard, together with the Territorial Command of Setúbal and with the support of a number of other Territorial Commands from Portugal*, as well as Luxembourg and Europol successfully carried out operation SHADOW GAME from 6 to 8 November.
After an investigation of 15 months, coordinated by Eurojust and Europol, participating law enforcement forces carried out 267 house searches in Portugal and 8 house searches in Luxembourg earlier this month. As a result of these, 30 individuals were arrested in Portugal, and one detained in Luxembourg in accordance with the European Arrest Warrant. EUR 576,000 have been seized in cash alongside some 3,000 computer devices used for illegal gambling, 22 firearms, 86 vehicles, including several luxury vehicles and several bank accounts resulting in the recovery of more than 6 million EUR in criminal assets. Fourteen commercial companies and 93 people from Portugal, Luxembourg, as well as Brazil and Switzerland were also indicted.
The investigation revealed a structured and hierarchical transnational criminal organisation operating in various EU Member States (Belgium, Luxembourg, Portugal) and Switzerland. The criminal organisation was active in the field of servers and software for the development of games of chance, lotteries and sports betting. The purpose of the network was to obtain and maximize illicit revenues by dividing them along the chain of operators and reinvesting them in economic sectors and licit enterprises. The total amount of criminal profits obtained in Portugal and in Luxembourg is currently estimated at EUR 80 million.
Europol supported this investigation by providing on-going analytical support, organising and funding operational meetings between Portugal and Luxembourg and by deploying its staff members and mobile office capabilities to Portugal and Luxembourg during the action days to prepare and assist both country's National Authorities with on-the-spot real time intelligence analysis, which has already allowed for the identification of new international links.
* Viana do Castelo, Braga, Porto, Vila Real, Aveiro, Viseu, Coimbra, Guarda, Leiria, Lisbon, Évora and Faro