Final result of Next Games' rights offering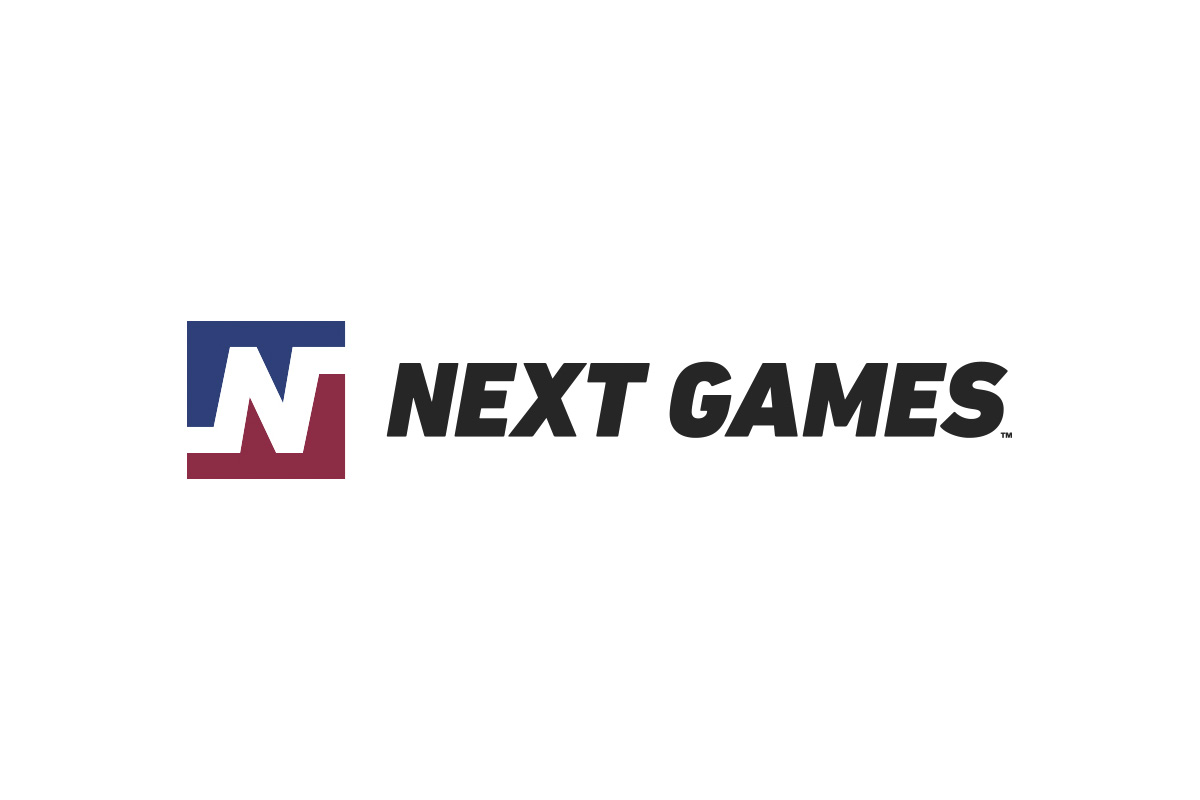 Reading Time:
4
minutes
NOT FOR RELEASE, PUBLICATION OR DISTRIBUTION, DIRECTLY OR INDIRECTLY, IN OR INTO THE UNITED STATES, AUSTRALIA, SOUTH AFRICA, HONG KONG, JAPAN, CANADA OR SINGAPORE OR ANY OTHER JURISDICTION IN WHICH THE DISTRIBUTION OR RELEASE WOULD BE UNLAWFUL.
The final result of Next Games Corporation's ("Next Games" or the "Company") rights offering ("Offering"), which ended on 16 October 2019, shows that all the offered 9,298,430 shares ("Offer Shares") were subscribed for in the Offering. A total of 3,928,234 shares were subscribed for pursuant to the exercise of subscription rights and 430,100 shares were subscribed for without subscription rights, i.e. a total of 4,358,334 shares, representing approximately 46.9 percent of the Offer Shares. Subscriptions pursuant to the subscription commitments from Jari Ovaskainen and AMC Network Ventures LLC amount to 4,940,096 shares in addition to their pro rata subscriptions, representing approximately 53.1 percent of the Offer Shares.
The Board of Directors of Next Games has today approved all subscriptions made pursuant to the exercise of subscription rights, subscriptions made without subscription rights as well as the subscriptions made pursuant to the subscription commitments, in accordance with the terms and conditions of the Offering. The subscription price was EUR 0.86 per Offer Share and Next Games raised gross proceeds of approximately EUR 8 million through the Offering. As a result of the Offering, the number of shares in the Company will increase by 9,298,430 shares from 18,610,270 shares to 27,908,700 shares.
The Offer Shares will be registered with the Finnish Trade Register on or about 22 October 2019. The last day of trading in interim shares on Nasdaq First North Growth Market Finland market place ("First North") will be on or about 22 October 2019. Interim shares will be combined with the existing shares of the Company on or about 23 October 2019. Trading in the Offer Shares is expected to commence on First North on or about 23 October 2019.
The Offer Shares will entitle their holders to full shareholder rights in the Company after they have been registered with the Finnish Trade Register and recorded in the Company's shareholder register maintained by Euroclear Finland Oy.
Danske Bank A/S, Finland Branch ("Danske Bank") acts as the lead manager in the Offering and Castrén & Snellman Attorneys Ltd as the legal advisor to the Company and Danske Bank.
Next Games
Next Games is the first publicly listed mobile game developer and publisher in Finland, specializing in games based on entertainment franchises, such as movies, TV series or books. The developers of the critically acclaimed The Walking Dead games redefines the way franchise entertainment transforms into highly engaging service-based mobile games. In summer 2018, Next Games launched The Walking Dead: Our World, which utilizes cutting edge AR technology and is powered by Google Maps. Currently Next Games is working on multiple new games based on popular entertainment franchises including, Blade Runner Nexus, for the popular Blade Runner franchise and a mobile game based on Netflix's Stranger Things.
Important notice
The information contained herein is not for publication or distribution, directly or indirectly, in or into Australia, Canada, Hong Kong, Japan, South Africa, Singapore or the United States. The issue, exercise or sales of securities in the Offering are subject to specific legal or regulatory restrictions in certain jurisdictions. The Company assumes no responsibility in the event there is a violation by any person of such restrictions.
The information contained herein shall not constitute an offer to sell or a solicitation of an offer to buy, nor shall there be any sale of the securities referred to herein in any jurisdiction in which such offer, solicitation or sale would be unlawful prior to registration, exemption from registration or qualification under the securities laws of any such jurisdiction. Investors must neither accept any offer for, nor acquire, any securities to which this document refers, unless they do so on the basis of the information contained in the applicable prospectus published by the Company.
These written materials do not constitute an offer for sale of securities in the United States, nor may the securities be offered or sold in the United States absent registration or an exemption from registration under the U.S. Securities Act of 1933, as amended, and the rules and regulations thereunder. There is no intention to register any portion of the offering in the United States or to conduct a public offering of securities in the United States.
The Company has not authorised any offer to the public of securities in any member state of the European Economic Area other than Finland. With respect to each member state of the European Economic Area, no action has been undertaken or will be undertaken to make an offer to the public of securities requiring publication of a prospectus in accordance with Regulation (EU) 2017/1129 of the European Parliament and of the Council.
The information contained herein shall not constitute a public offering of shares in the United Kingdom. This document is only being distributed to and is only directed at (i) persons who are outside the United Kingdom or (ii) to investment professionals falling within Article 19(5) of the Financial Services and Markets Act 2000 (Financial Promotion) Order 2005 (the "Order") or (iii) high net worth companies, and other persons to whom it may lawfully be communicated, falling within Article 49(2) of the Order (all such persons together being referred to as "relevant persons"). Any investment activity to which this document relates will be only available to, and will be engaged in only with, relevant persons. Any person who is not a relevant person should not act or rely on this document or any of its contents.
The information contained in this document is for background purposes only and does not purport to be full or complete. No reliance may or should be placed by any person for any purposes whatsoever on the information contained in this document or on its completeness, accuracy or fairness. The information in this document is subject to change. Any subscription for securities should be made solely on the basis of the information contained in the offering circular to be issued by the company in due course.
This document contains certain forward-looking statements. These forward-looking statements involve risks and uncertainties that could significantly affect expected results and are based on certain key assumptions. Many factors could cause actual results to differ materially from those projected or implied in any forward-looking statements. Due to these uncertainties and risks, readers are cautioned not to place undue reliance on such forward-looking statements, which speak only as at the date of this document. The company disclaims any obligation to update any forward-looking statements contained in this document, except as required pursuant to applicable law.
RubyPlay® launches new video slot Sun of Ra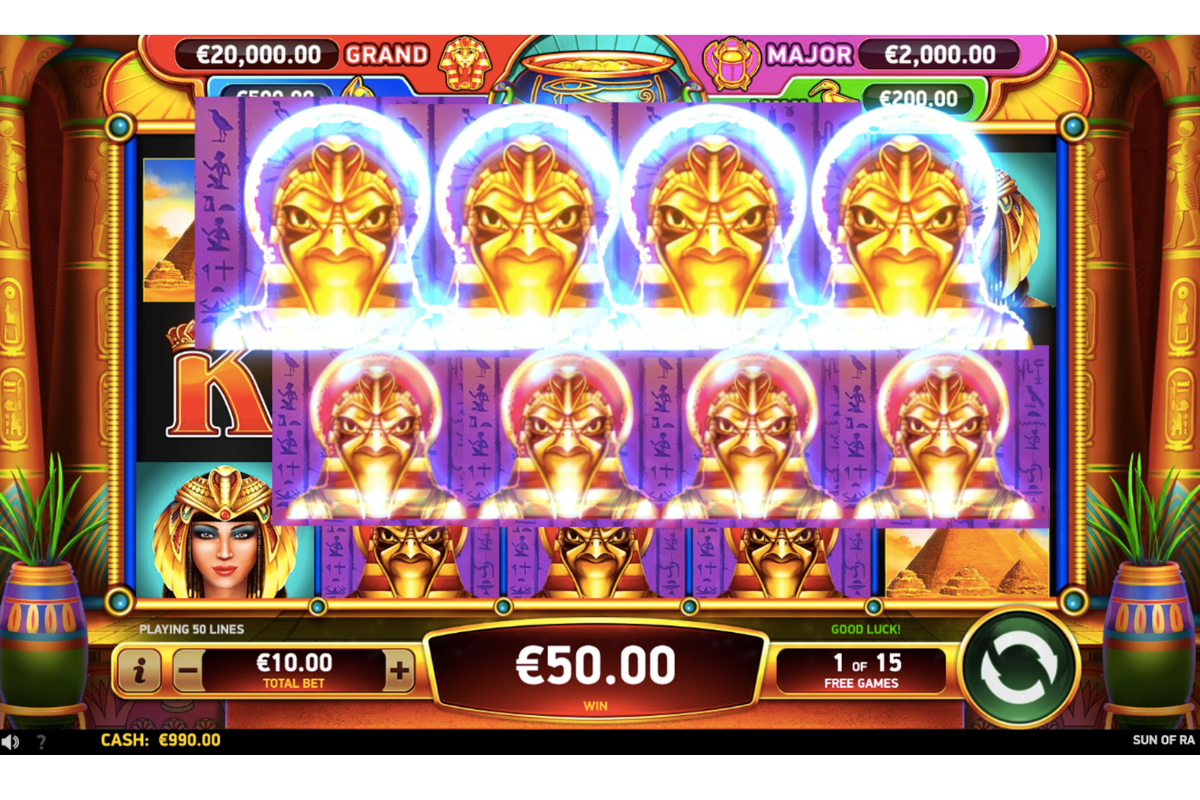 Reading Time:
< 1
minute
After huge success of its exclusive launch of the Sun of Ra slot with GVC, RubyPlay® now announces its general release
RubyPlay® has today announced the general release of a new slot called Sun of Ra, having been exclusively released with GVC last week. The game invites players to bask in the power of the Egyptian sun as Ra, the Sun god and king of the Egyptian gods. Ra was revered as the creator of everything and now is your opportunity to discover the mystical secrets and treasures of ancient Egypt as you spin the reels.
The Sun of Ra slot is filled with features. Any Wild symbol can open the door to impressive payouts with the Jackpot Pick feature, where matching 3 coins awards a guaranteed jackpot. The Sunlight Spins' hold and spin feature is triggered by 6+ coins, while 3+ scatters can activate Sunlight Spins or award free games with added wilds.
Ittai Zur, Chief Operating Officer at RubyPlay® said: "We at RubyPlay are very excited about the launch of Sun of Ra, and we believe it is potentially the biggest game we have released to date. We're particularly proud of the Sunlight Spins feature which gives players a chance to win the €20,000 GRAND jackpot."
Obdulio Bacarese, Director of Commercial Management at GVC said: "We launched Sun of Ra to our players last week and the response has been amazing, with consistent good levels of wagering from day 1, it's been a huge hit."
For more information on the Sun of Ra slot, go to: https://rubyplay.com/games/sun-of-ra/
PartnerMatrix joins forces with Affiliate Guard Dog and AffPapa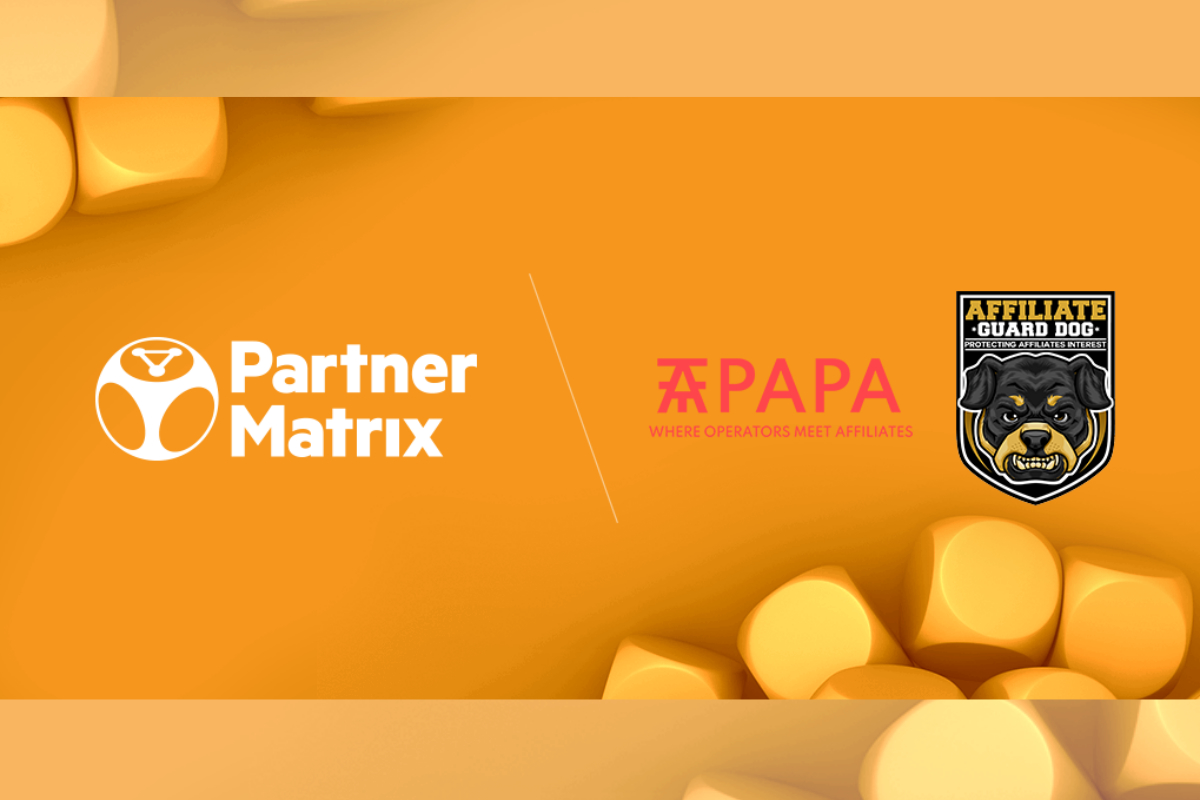 Reading Time:
< 1
minute
PartnerMatrix is pleased to announce the inking of two new partnerships with affiliate media platforms Affiliate Guard Dog and AffPapa. The collaboration aims to increase user engagement, content reach for affiliate audiences and help build a trustworthy business environment.
Levon Nikoghosyan, PartnerMatrix CEO, comments: "Affiliate Guard Dog is one of the pioneers of the iGaming affiliate industry. They proved their efficiency in bringing a strong iGaming community, and by helping companies solve certification and other issues easier and faster.
"AffPapa is a newer and very promising platform that has already united hundreds of affiliates and operators. To be represented on such platforms means building new connections and reaching a more targeted audience."
Josh Chan, Affiliate Guard Dog owner, says: "Our platform is all about providing support, knowledge and connecting iGaming affiliates with tools, resources and like-minded individuals. We believe PartnerMatrix is a good fit as it provides a useful management system to help boost user acquisition and efficiently manage affiliate campaigns and reporting."
Lisa Stainfield, AffPapa Head, also shares that this partnership will bring value to both projects by benefiting the clients on all sides: "AffPapa is thrilled to be collaborating with PartnerMatrix – a system that makes affiliates' lives easier to manage. We are looking forward to a multi beneficiary partnership, where we can aid PartnerMatrix operators by linking up with valid affiliates offering high-quality traffic from any location."
SBOTOP Becomes Principal Sponsor of Leed United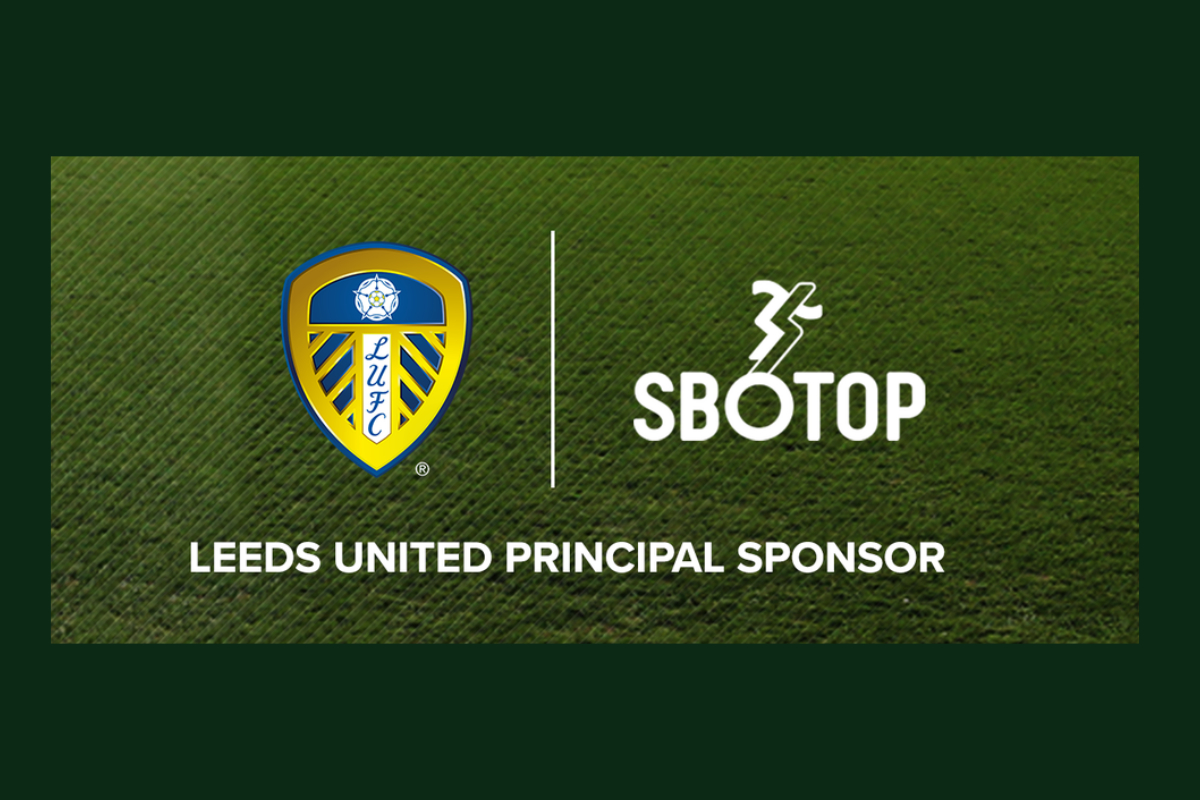 Reading Time:
< 1
minute
Leeds United and SBOTOP have entered into a multi-year partnership which will see the global sports betting brand become principal sponsor of the club.
The deal will see the SBOTOP logo feature on the front of our famous white shirt from the start of the 2020/21 season.
The sponsorship represents the largest commercial deal in the club's history.
SBOTOP, part of the Celton Manx Group, are held in high regard across the global betting industry.
Leeds United Executive Director Paul Bell said: "Today's announcement with SBOTOP represents a landmark day for Leeds United's commercial strategy as we attract new global brands to our official partners programme"
"We have been in discussions with Bill Mummery and his team at SBOTOP/Celton Manx for some time, looking at various ways to work together and I've been very impressed by their experience and the proactive way in which they have looked to engage with the club.
"Now that we have returned to the Premier League, we are in a position to work with SBOTOP on a truly global platform as we both look to achieve our goals."
Bill Mummery, Executive Director at Celton Manx/SBOTOP added: "We are thrilled to enter into a relationship with Leeds United, a club with rich heritage and an enormous fan base.
"We have experience of working in the Premier League and this strategic partnership allows us to work closely with the club as they enter into this next phase of their history, back in the top flight.
"These are exciting times for all concerned and we can't wait to get started."
The SBOTOP logo will feature on the front of our new adidas kit, due to launch later this month, as well as appearing as a sponsor on the club's official training wear.