Spain's Consumer Affairs Minister Unveils Plans for Crackdown on Gambling Advertising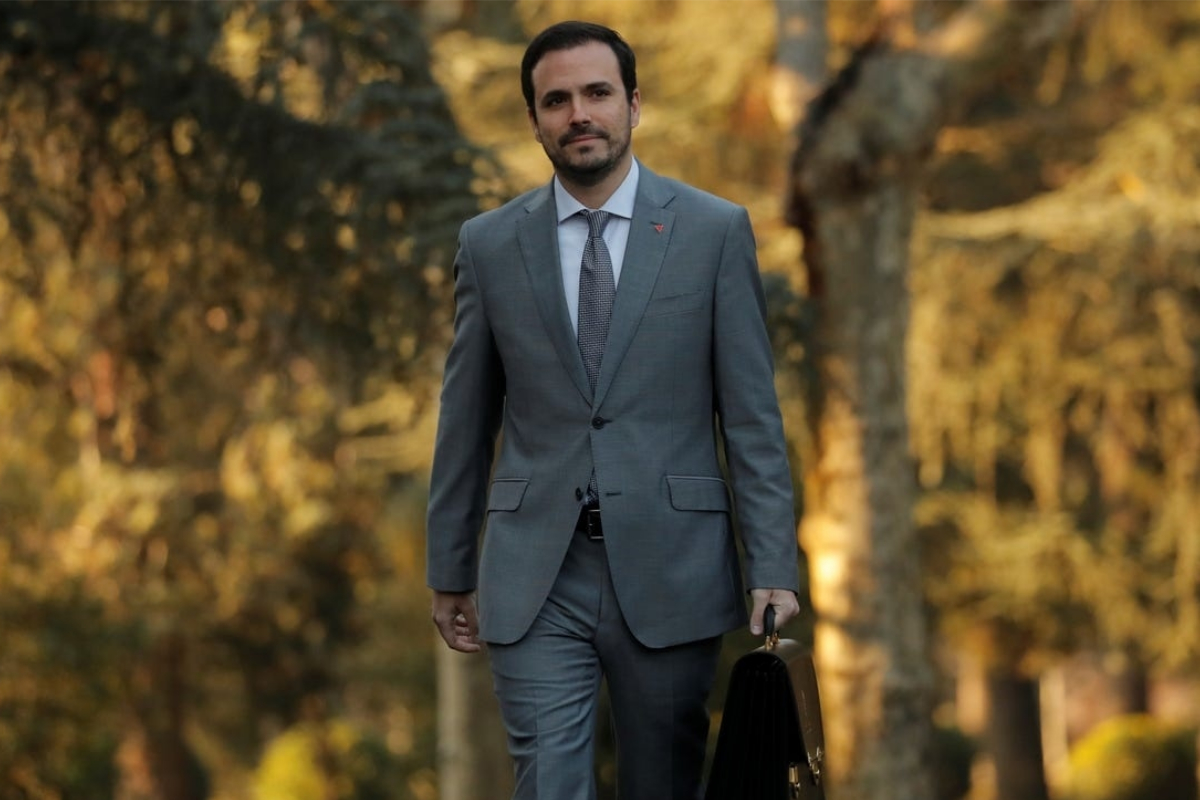 Reading Time:
< 1
minute
Alberto Garzon, consumer affairs minister of Spain, has unveiled the plans for a crackdown on advertising by gambling companies and casinos.
The proposals are an attempt by Garzon's left-wing Unidas Podemos party to make good on its campaign promise to protect youth and gambling addicts, having formed a coalition government with the Socialist Party in January.
The government aims to reduce television gambling advertising by as much as 80% and ban companies from hiring celebrities to market gambling products and services.
"The regulation has to be similar to tobacco. We are not regulating the textile sector here, but a sector that has an impact on public health," Garzon said.
The new proposals also include a ban on marketing that offers the likes of free bets to new customers, which Garzon said lures vulnerable groups into gambling.
Government data shows that online betting by Spaniards has almost tripled between 2014 and 2018 to 17.8 billion euros ($19.2 billion).
Sports betting is now so strong that almost all leading Spanish soccer clubs, including Barcelona and Real Madrid, feature gambling brands among their official sponsors. Among those with gambling companies as official shirt sponsors are Levante, partnered by Betway.
The government plans to prevent soccer clubs from selling to children jerseys emblazoned with gambling brands, but its proposals stop short of a total ban on such logos on professional teams' official kits.
RescueBet Live Casino Losses Rebate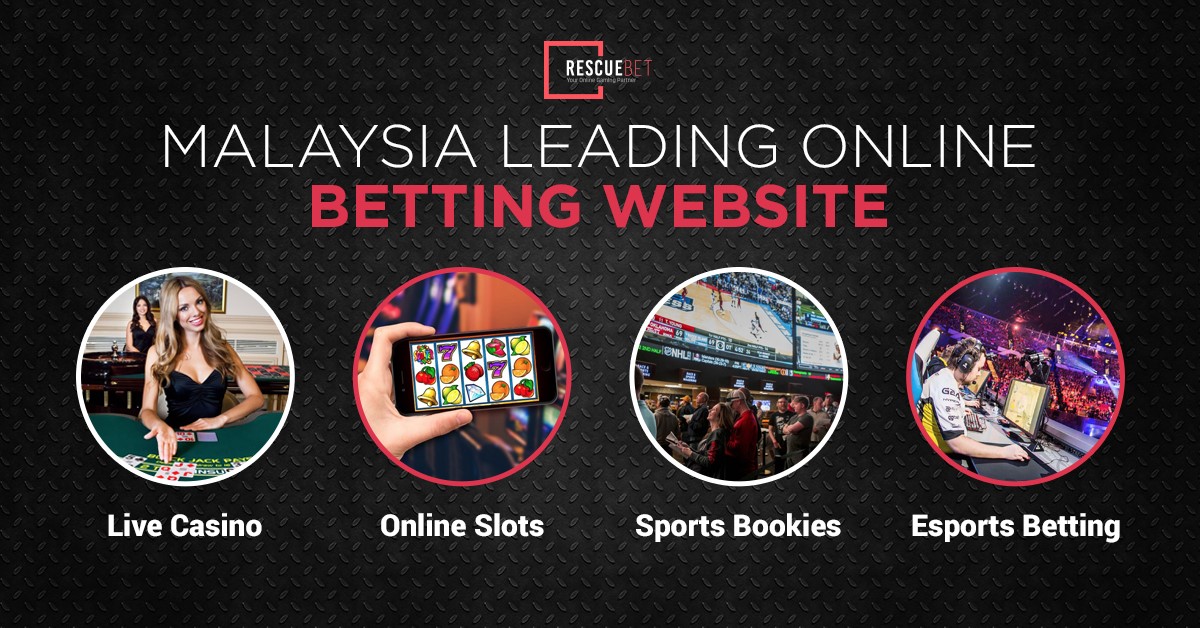 Reading Time:
4
minutes
Live Casino have indeed taken over the virtual gambling space. The world's very first online casino started in 1997. It was named as Internet Casino System Version IV. Today, over 2000 official and legal gambling establishments are registered on the Internet. As more and more players seek out the convenience and profitability of online gambling services, more money is also pouring into these sites, making them a goldmine for any smart gambler.
World gambling statistics show that around as high as 26% of the population, that is approximately 1.6 billion people gamble at least once each year. Active online gamblers come from all ages (18 and above) and backgrounds because on the Internet, everyone can find entertainment by their own preference:
Malaysia's Leading Online Betting Website
If you are a big fan of wagering on events, you will love RescueBets' wide range of premium attractions. No matter what your interests are when it comes to online betting, RescueBet's community is sure to have something for you. Players can log into RescueBets' integrated platform to access the best in sports bookies, esports betting, online slot games, fishing games, and so much more in addition to the best live casino games in the world.
Many land-based Casinos despite being large and offering a great range of games are still eventually limited by their physical size. One of the biggest advantages of online casinos is that without a limit to the capacity, they can offer bigger and better game selection offerings with different themes to cater to the interests of a much larger audience. With a selection ranging from the most classic and timeless games to the most modern games developed by technology, players can have their pick according to their preference.
There are several service providers of online casino services to choose from on the Internet, but very few offer high-quality content and leads. Online gamblers need to choose a reliable gaming provider that guarantees the best stakes in the marketplace. All of RescueBet gaming provider is 100% licensed and controlled gaming company. This means that all the games and vendors are verified and 100% safe. Users of the service are protected from any biased and unfair games and can rest assured that their money is safe.
By combining elements of entertainment with the opportunity to win big profits, RescueBet provides a premium gaming experience to all its users regardless of their level of experience. Play all your favorite live casino games under one roof, at any time, from anywhere in the world.
Live Casino Games
With RescueBet, a user is in control of your game budget and has the freedom to access multiple games in one sitting. If card games are your thing, check out live baccarat and online blackjack tables. These are real tables hosted by RescueBet, where users can engage and interact with other players from around the world in real-time and bet against real dealers. RescueBet also hosts a variety of live poker and roulette tables 24/7 to ensure that players never have to wait to play and always have a game to join.
RescueBet experts also routinely give players pro tips on effective winning strategies and keep them up to date on the best odds available for all games at all times. By monitoring these odds, players can place more successful bets and, in turn, take home bigger winnings. With an in-built live chat option, players can always stay connected and engage with fellow players during games. RescueBet broadcasts hundreds of live casino games and slot games at high speed to give players a real-life casino experience.
So, How's The Rebate Works?
Rescuebet is also the only online betting website that offers its users a loss rebate at the end of every week and month. Unlike in regular casinos, RescueBet users are awarded surprise bonuses and additional opportunities to win big. Who needs luck when you have the unique resources of Malaysia's leading betting website on your side.
With seasonal promotions, users never miss an opportunity to maximize their payoff. RescueBet even offers a wide range of minimum stakes for players to choose from according to their gaming budget. Moreover, every Monday, Rescubet credits an 18% loss rebate on all live casino losses in the previous week to encourage members to place bets more confidently and use the extra funds to chase bigger bets.
This amount is stored in the RB account of the member until and can be transferred to other game provider accounts. The 18% losses rebate introduced by RescueBet aims to help users maximize their profits more responsibly. Every time a user transfers financial funds from their wallet to their game provider wallet, there will be a 10 wagering requirement.
This is before a member can transfer the funds to their primary wallet. The user will have to wager the combined amount of their bonus and deposit 10 times over before any of the winnings can be withdrawn. In this way, RescueBet believes in fostering a healthier partnership practice with its members. Users can use these extra funds to take more significant leaps with their bets and even win at additional engagements of the site.
The advantage of using online casinos is that players have more control over their bet sizes as opposed to in land-based casinos where they have stricter house rules. Gamers also aren't limited to only casino games. They can explore other fun areas to access a world of possibilities in online gambling. Seasoned members can utilize loyalty points to avail exciting offers periodically.
Let's On Board Now
Newly registered members also receive a 100% welcome bonus to help jumpstart their journey in the RescueBet community. If you are still on the fence about wagering your money, test out free games that are built to exactly resemble the real games. If users prefer to explore other areas, they easily navigate from the live casino segment to the number of different offerings on the website, such as esports betting, sports bookies, fishing games. What's more, with RescueBet's new updated and streamlined website, players can now carry their favorite games in the palm of their hands anywhere they go.
True Lab's latest titles go live on Bitcasino.io and Sportsbet.io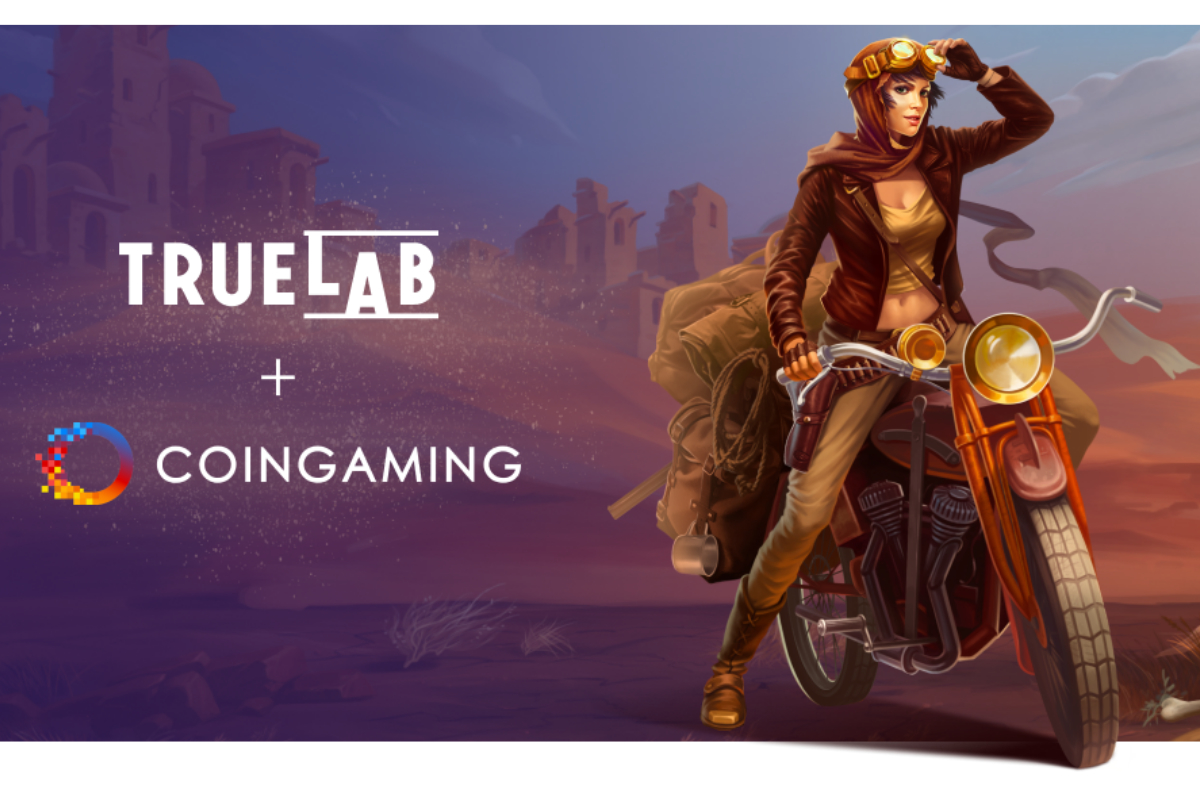 Reading Time:
< 1
minute
True Lab will launch its games offerings at Hub88, an integration platform for the Coingaming Group, which operates Bitcasino.io and Sportsbet.io.
The True Lab's gaming suite will include the studio's latest top-quality slots, Startup Valley and Victoria Wild, as well as the crypto-themed Mining Factory, and a remarkable set of alternative HTML5 games like Magic Dice, Chain's Code, Tony's Reel, Pirate Bay, and Robby the Illusionist.
"We're thrilled to announce this partnership, and I'm sure it has big prospects. With their enthusiastic and disruptive spirit, Bitcasino and Sportsbet will excellently adopt our titles. Now we focus on bringing more top-quality games and unique offers to the local players." said True Lab's CBDO Vasily Polynov.
Vladimir Negine, Head of Hub88 said: "Hub88 and True Labs working together is a perfect partnership; we share a common focus and drive for delivering players innovative, creative and entertaining content.
"The Hub88 team are confident that True Flip's arcade-inspired and high quality slot games will be an excellent addition to our platform and a big hit among players."
Hub88 is a lightweight integration platform, founded as part of an internal Hackathon project at the Coingaming Group. Hub88 simplifies the integration processes by connecting providers with operators, using a single API framework and a seamless wallet API, all built on Elixir.
Top Mobile Game Developers Team Up to Help Global Charities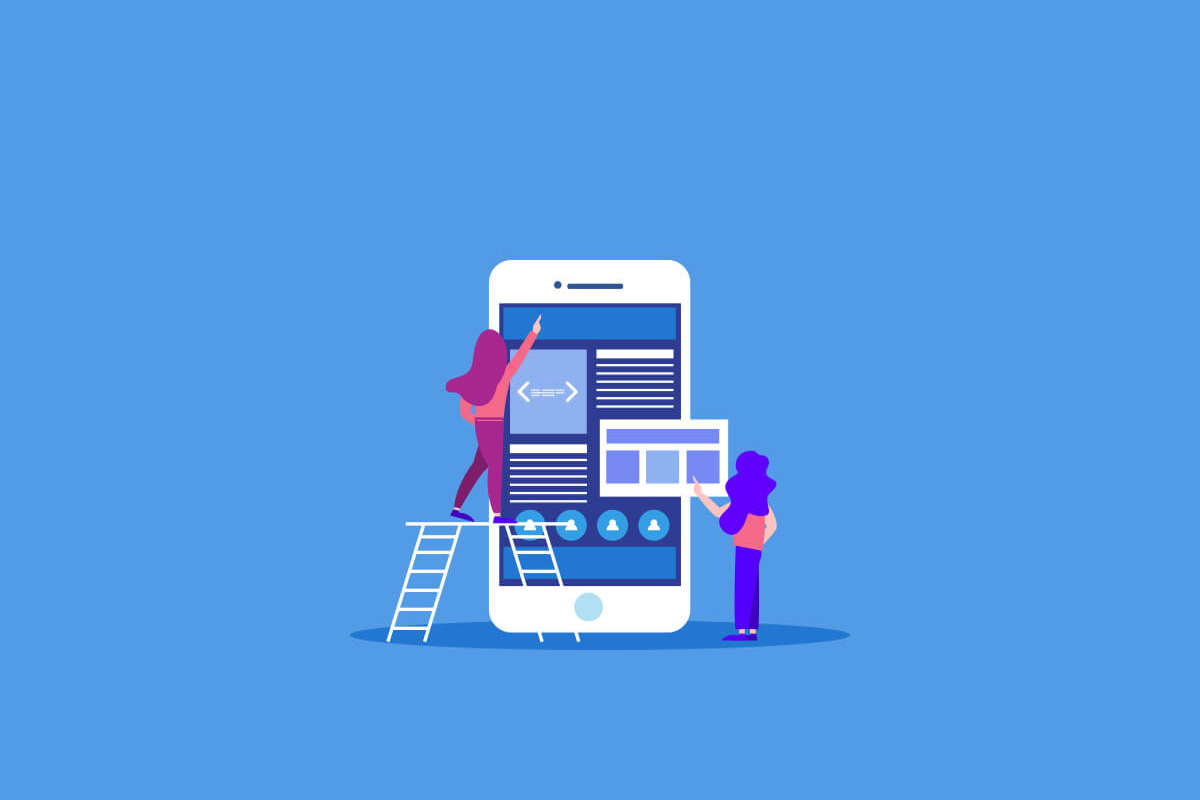 Reading Time:
< 1
minute
A group of mobile game developers have joined hands to support the charities that are suffering both operationally and financially as a result of the COVID-19 outbreak.
DoDreams, MAG Interactive, Popcore, Miniclip, Ilyon Dynamics, Kwalee, and Masomo are part of this group. Each will give a portion of their global advertising inventory to support charities including the Make-A-Wish Foundation (UK), SpecialEffect and BuildAid.
"With many people stuck at home around the world, gaming publishers are seeing record usage. We are all pleased to be able to give free access to advertising inventory for a group of charities that face a critical challenge over the next few months," Pieter Kooyman, Chief Advertising Officer for Miniclip, said.
"Right now, the work charities are undertaking has never been so vital, but it can be hard for them to reach the people who need their services the most, as well as launch appeals for much-needed donations. Millions of people play mobile games every day, so in-app ads can really help these organizations spread the word," Jeremy Bondy, COO of Vungle, said.