How Big Is the Swiss Online Casino Market?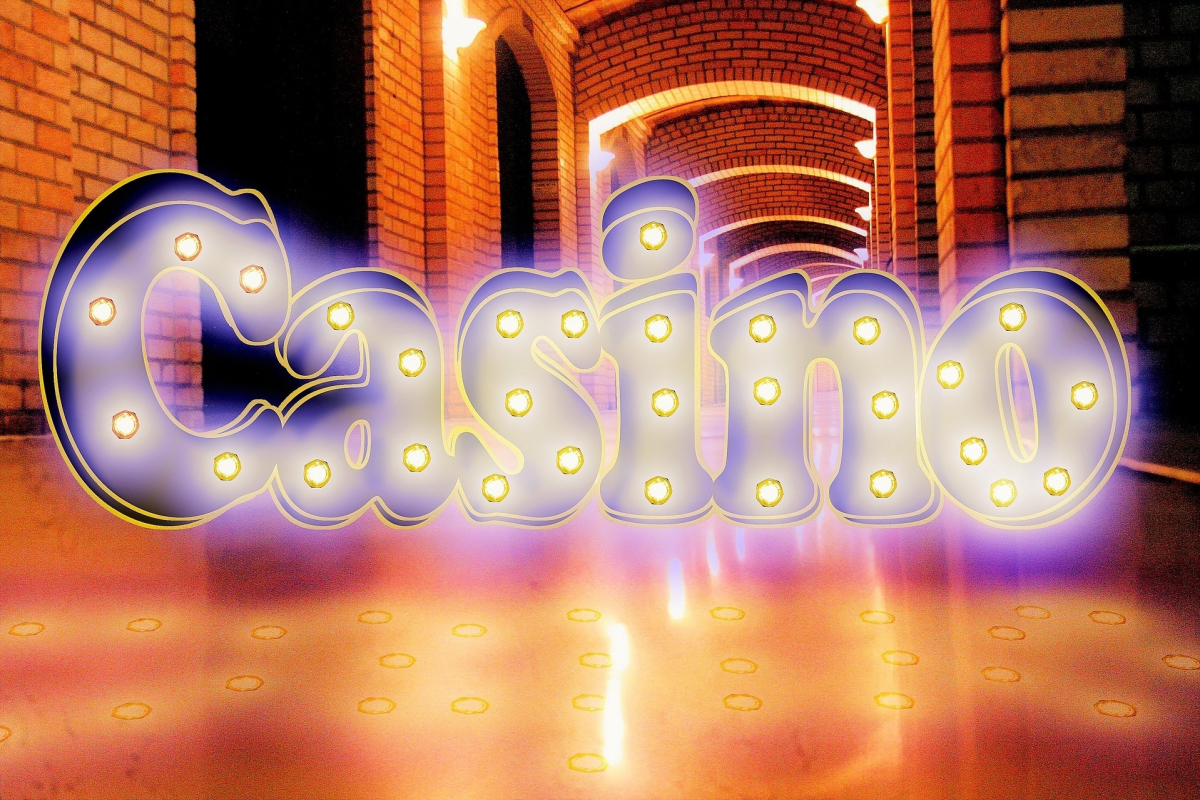 Reading Time:
2
minutes
While the Swiss online casino market has not been thriving in the past, the industry has developed a little bit in the recent past, with an upsurge in revenues witnessed in 2018.  For the past three years, the country has recorded much progress in terms of revenue in online gambling.
This increase in Swiss casino online revenue has defined the size of the market and sees it progress steadily to what might be the next big thing in the country.
Blocking Access to Unlicensed Online Casino Operators in the Country 
Allowing unlicensed online casino operators to operate in Swiss and any other nation leads to the illegitimacy of the gambling market, hence hindering people from participating in the activity. As of the reports from ESBK, the body has been granted the authority to disband all the online casino operators in the market who lack proper licensing.
This move is geared towards ensuring that the market remains legitimate and attracts more players for better revenues. The movement also will allow the new entrants in the market to have the opportunity to operate under strict licensing and regulations, hence making the online casino market a tremendous and trustworthy industry.
Slots Casino Has Risen Significantly In Favoritism 
In Switzerland, today, online slot games and slot machines have gained a lot of popularity, and they have become bread and butter. The revenue of slots alone has risen by 2.7 percent right to 576 million dollars. This is a great indicator of the growth of the market in the country.
This increase also signified over 80 percent of the total revenue in the gaming industry in the nation. The rise of slots has become one of the significant persons for the tremendous growth of the industry.
The Outbreak of Covid-19 
Covid-19 pandemic has played a significant role in ensuring that the online gambling industry is a massive industry with higher revenues. In this, Switzerland has not been left out as it has also reaped big during this pandemic. In 2019, for instance, the Swiss Online casino market recorded over $900 million in revenues.
Conclusion 
Generally, the Swiss online casino sector has dramatically moved, and the county has a plan to make the industry even bigger. Switzerland differs from the European Union nations in terms of gambling since it majors on online casinos other than online betting and poker. Therefore, the online casino's focus has made the industry and the market, in general, a bigger and better one compared to other gaming activities in the country.

Worldwide Esports Industry to 2030 – Increasing Number of Events With Large Prize Pools Presents Opportunities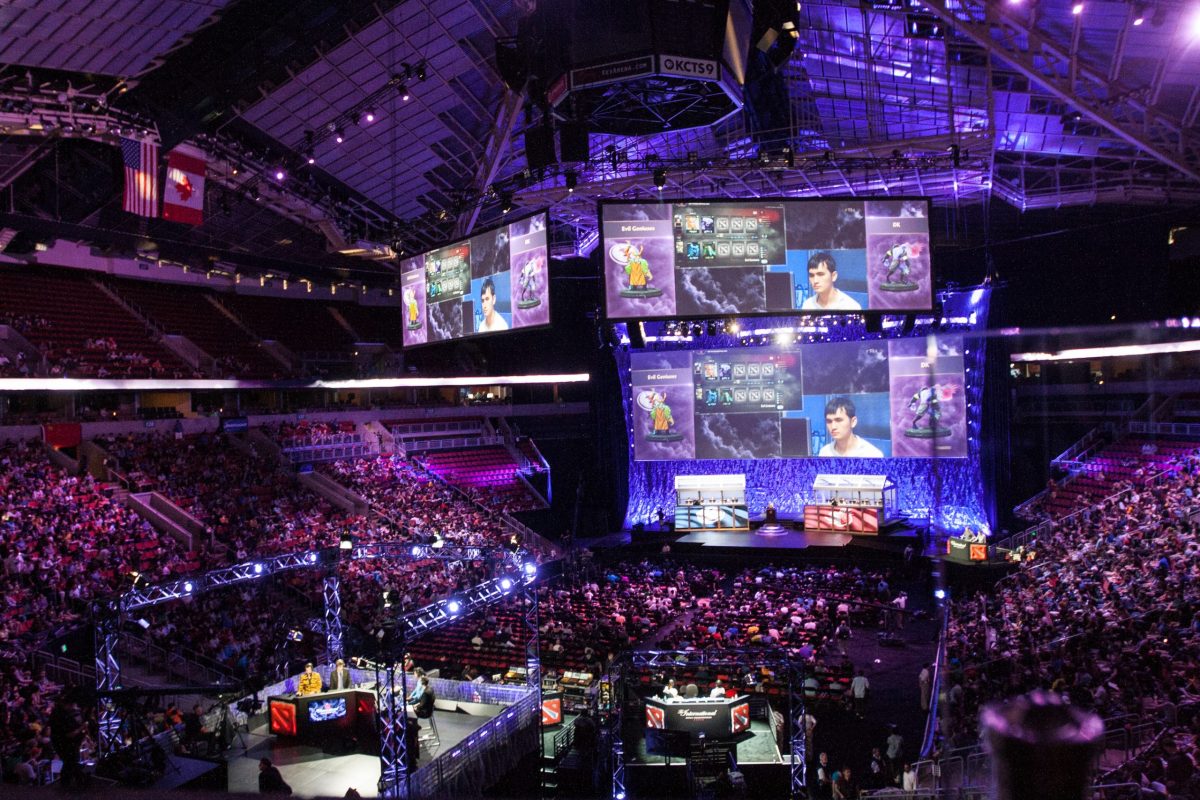 Reading Time:
2
minutes
The "Esports Market by Application, Streaming Type, Device Type, Revenue Stream: Global Opportunity Analysis and Industry Forecast, 2020-2030" report has been added to ResearchAndMarkets's offering.
E-sport is an online video game which is slightly different than the traditional video gaming in which the E-sports is competitive in nature that is in E-sport actual human-vs-human game is played virtually and usually has an active audience involved into it for cheering players.
E-sport tournaments usually consist of skilled or professional gamers competing against one another for a cash prize. E-sports is competitive video gaming where skill and professionalism of players is one of the most important factors. The pro gamers which played at this level know the games inside out, much like a professional footballer or athlete would in their respective fields. E-sports players can either play one-on-one or against one another or in teams.
Factors such as major shift toward video games and increase in popularity of e-sports event drives the growth of the E-sports market. However, lack of standardization in online gaming event and online threats such as gambling may restrict the market growth. Furthermore, increase in number of tournament & event with huge prize for winners and runner-up team along with long term investment opportunity in the e-sport event will create lucrative opportunity in the market during the forecast period.
The E-sports market is segmented on the basis of application, streaming type, device type, revenue stream, and region. By application, it is bifurcated into platform and service. By streaming type, it is divided into live and on demand. By device type, it is categorized into smart phone, smart TV, desktop-laptop-tablets, gaming console. By revenue stream, it is classified into media rights, game publisher fee, sponsorship, digital advertisement, tickets, and merchandise. By region, the market is analyzed across North America, Europe, Asia-Pacific, and LAMEA.
This report gives an in-depth profile of some key players in the E-sports market are Activision Blizzard, Inc., CJ Corporation, Electronic Arts, FACEIT, Gameloft SE, Gfinity, Kabam, Modern Times Group, Nintendo, NVIDIA Corporation.
Key Benefits
The study provides an in-depth analysis of the E-sports market along with the current trends and future estimations to elucidate the imminent investment pockets.
Information about key drivers, restraints, and opportunities and their impact analysis on the E-sports market size is provided.
Porter's five forces analysis illustrates the potency of buyers and suppliers operating in the E-sports market.
The quantitative analysis from 2020 to 2030 is provided to determine the E-sports market potential.
Key Topics Covered:
SOFTSWISS Managed Services Launch Player Reactivation Services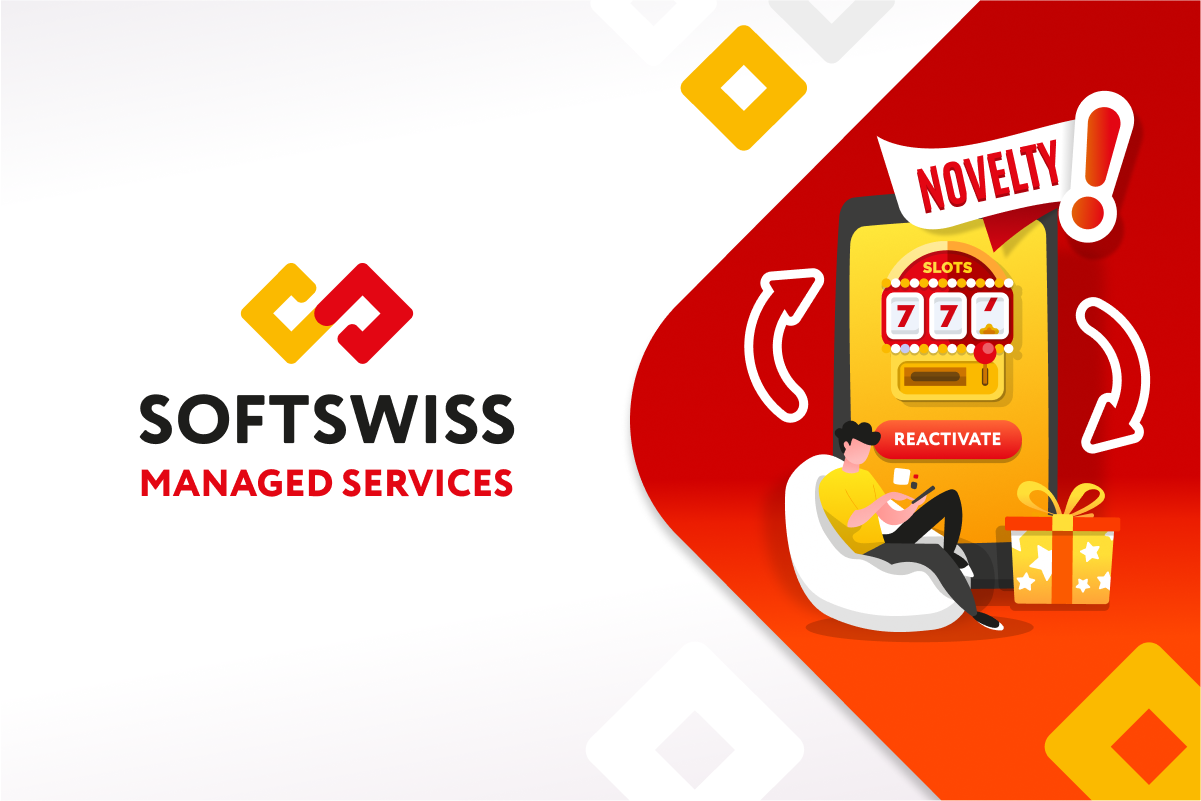 Reading Time:
2
minutes
The SOFTSWISS Managed Services is expanding its structure with the launch of a new service – Player Reactivation. The service soft-launched in 2021 for a few clients and showed excellent results working with dormant and inactive players. The Player Reactivation service is now available to all SOFTSWISS Online Casino Platform clients.
The Player Reactivation team's services are available in three languages: Russian, English and German. The new Managed Services department is responsible for dealing with players who, for one reason or another, display a decrease in gaming activity or lack of it. In this case the Player Reactivation team uses calls, SMS and messengers to re-engage players. 
In addition, the Player Reactivation Service helps players who might be having technical issues with making a deposit. If more than two weeks pass since a user played last, the Player Reactivation staff can also contact the account holder. The same applies to players who have made a large withdrawal. 
The Player Reactivation is part of the SOFTSWISS Managed Services which also includes:
First Line Support, which handles player requests and responds to chat and email queries around the clock. 

Player Retention email marketing service to increase player loyalty and engagement.

VIP Player Support that pays special attention to the biggest clients.

Anti-Fraud Support, providing dedicated verification and fraud prevention.
"We always strive for a better interaction with players, which allows our clients not to worry about emerging issues and to focus on the development of their business. This is why each SOFTSWISS Managed Services department is clearly aware of its responsibilities. This makes it possible to interact with the players as efficiently as possible and not to spread ourselves too thin in the process. As the number of clients and requests grew, we realised that having a separate team dedicated to player reactivation would help us concentrate on players the client had already acquired. We understand how important this part of the player pool is, so the focus of the Player Reactivation team is a targeted and personalised approach to each player", commented Artyom Rudakov, Deputy Head of B2C.
About SOFTSWISS
SOFTSWISS Managed Services work in combination with SOFTSWISS Products to deliver additional value to iGaming operators and players alike. Managed Services include First Line Player Support, Dedicated Anti-Fraud Support, VIP Player Support, Player Retention, and Player Reactivation.
SOFTSWISS is a widely-acclaimed iGaming expert, supplying certified software solutions for managing online gambling operations. The company has an international team, which counts 1,000+ employees and has an official presence in Malta, Belarus, Poland and Georgia. SOFTSWISS holds a number of gaming licences, including Curacao, Malta, Estonia, Belarus, Belgium, Sweden, Nigeria, Ghana, Serbia and Greece. The company has a vast product portfolio, which includes an Online Casino Platform, Game Aggregator with thousands of casino games, the Affilka affiliate platform, Sportsbook Platform and the Jackpot Aggregator. In 2013 SOFTSWISS was the first in the world to introduce a bitcoin-optimised online casino solution.
Aspire Global strikes key platform and managed services deal with tier 1 operator BoyleSports for their planned entry in the Netherlands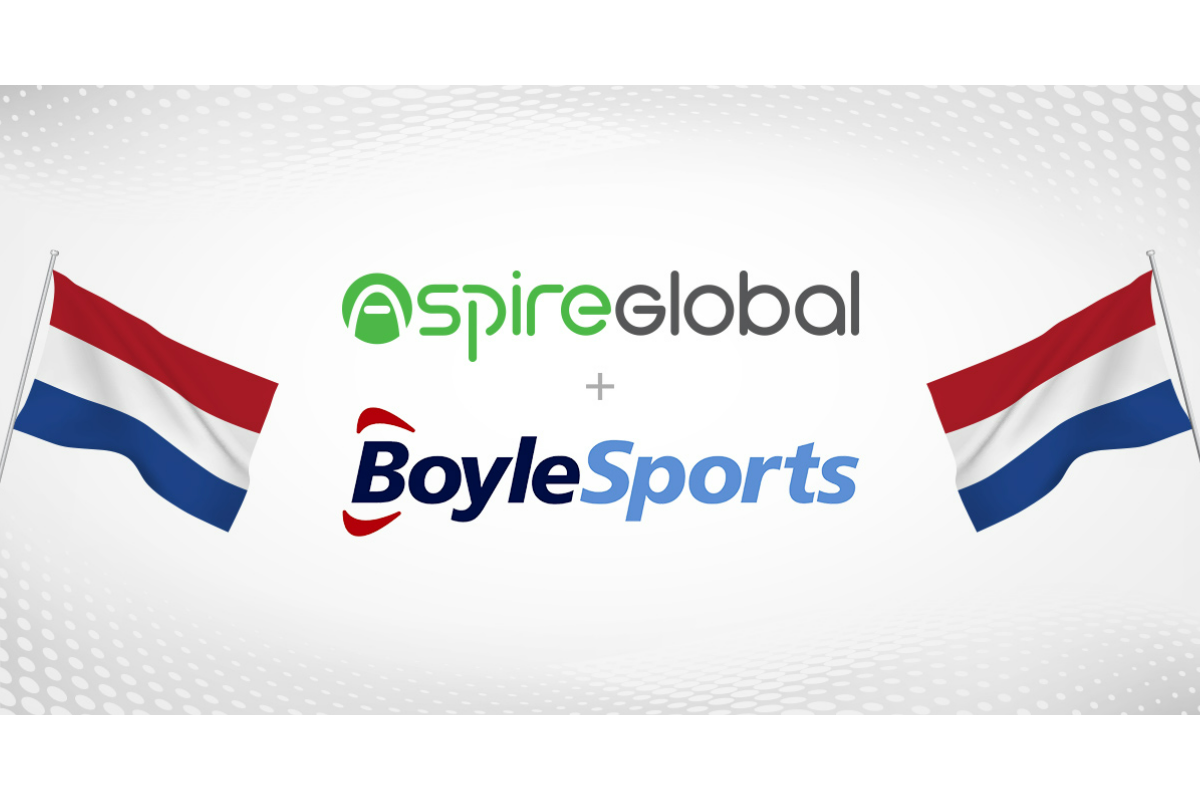 Reading Time:
< 1
minute
Aspire Global has signed an agreement to provide its full turnkey platform solution including managed services to leading Irish and UK online operator BoyleSports for its planned entry in the Netherlands. BoyleSports is also Ireland's largest independent retail bookmaker with over 350 retail branches throughout Ireland and the UK.
Aspire Global will provide BoyleSports full proprietary offering comprising the platform (PAM), casino games and sports betting through its BtoBet sportsbook. The agreement also includes Aspire Global's full, localized managed-services offering with the powerful CRM system, AspireEngage.
Aspire Global will support BoyleSports with all Dutch-speaking customer support and fully-managed localized CRM promotions to its players. Aspire Global will provide all the relevant tools for the compliant onboarding of Dutch players as well as integrated solutions with all main payment providers.
BoyleSports plans to operate in the Dutch market through its own license. The operator is today licensed in the UK, Ireland and Gibraltar and plans to submit its Dutch license application shortly.
Mark Kemp, BoyleSports CEO, said: "While planning for our entry into the regulated Dutch market, we were in search of a partner who could provide us with a future-proof, high-quality, turnkey solution. We have in Aspire Global found the perfect partner who will support us with leading technology, exciting games and all the localized player support we need. This will enable us to focus on the player experience and branding of our new business in the Netherlands."
Tsachi Maimon, CEO of Aspire Global, said: "The partnership with BoyleSports is a significant confirmation of the strengths of Aspire Global's complete iGaming offering. We are very excited about this opportunity to support BoyleSports – one of the industry's most established brands – when planning to enter the newly regulated Dutch market."