Outlook on Africa's Gaming Industry 2020-2025 – Mobile Gaming Will Hold a Major Market Share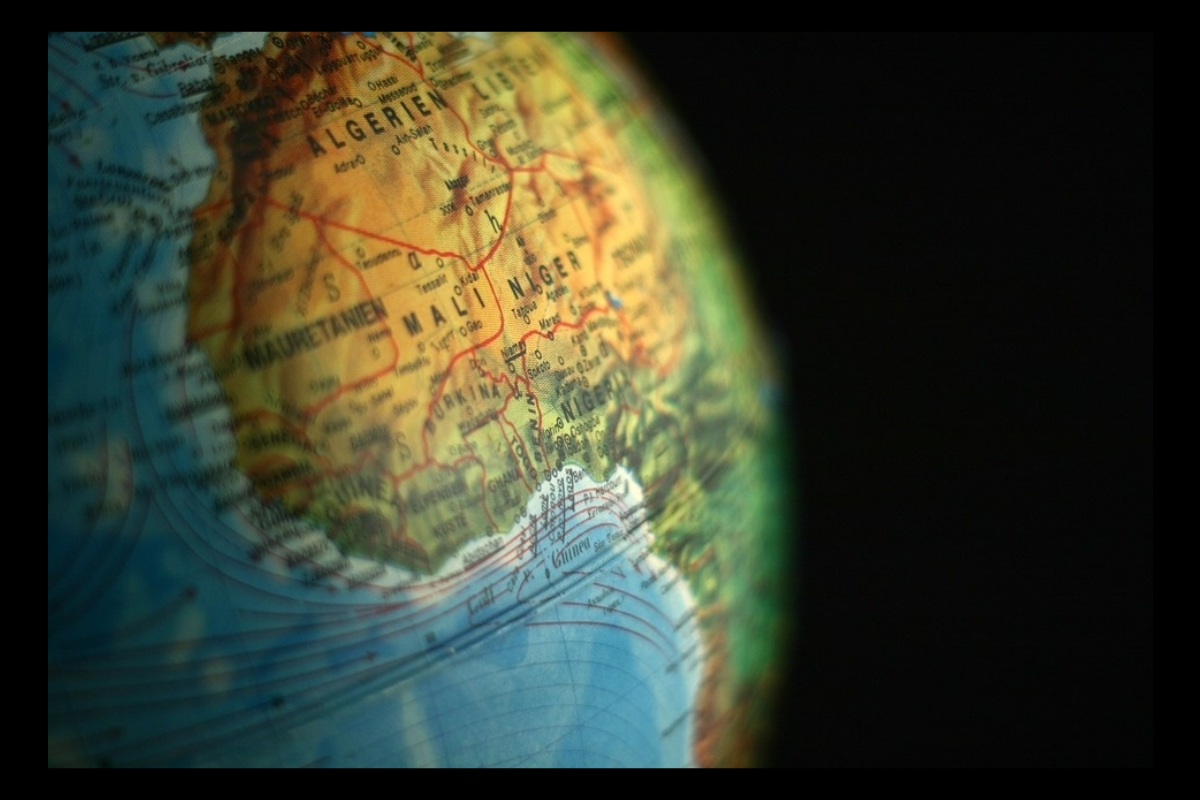 Reading Time:
4
minutes
The "Africa Gaming Market – Growth, Trends, and Forecasts (2020-2025)" report has been added to ResearchAndMarkets.com's offering.
The gaming industry is expected to register a CAGR of 12% during the forecast period (2020-2025). The most recent trend is the growing availability and popularity of multi-functional gaming console, which is emerging in the market and helping in growing the market of video games in the region.
Africa is the only region in the world where the youth population is increasing. By 2050 Africa's young people, i.e., those aged between 0 and 24 years old, will increase by nearly 50 percent. Africa will have the most significant number of young people. Africa's youth are critical to the continent's future when it comes to mobile and gaming as a whole.
African studios are making new inroads by launching original locally produced content on Netflix. Several local content productions have been nominated for several global awards, including the Oscars. The Annecy Festival in 2020 will be focusing on animation from Africa. In addition to this, government initiatives in the region are adopting gaming solutions for educational purposes. Developments such as these will provide opportunities for the gaming industry in the area.
During the lockdown, the Entertainment streaming and gaming industries are thriving. The global suspension or cancellation of most sporting events has left punters without live games to bet on, aside from re-runs of filmed matches. The knock-on effect is that sports betting, which accounts for most of the industry's revenue, has crashed to almost nil.
While the traditional gambling industry is facing unparalleled losses, online gambling sites have reported a surge in activity since the national lockdown came into effect on 27 March 2020. While online casinos worldwide have reported a sharp increase in gambling, as lockdown periods are extended, and financial stresses intensify, people may become increasingly hesitant to spend money on non-essential pastimes, such as gambling.

Key Market Trends
Mobile Gaming Segment Expected to Have Major Market Share
Mobile gaming generates close to half of the revenue that the gaming industry gets annually. More than 200 million Africans are below 35 years, and this figure might double in a decade. Africa has a huge market for gaming and smartphone companies.
Mobile gaming is gaining popularity in remote parts of Africa. For example, more than 290 million people in North Africa use mobile phones. The mobile market in the region generates $90 billion annually.
One of the major drivers for the growth of mobile gaming is the potential to spawn a massive real-money gaming industry around the continent. Mobile tech spreads around the continent, large swaths of Africa are also paving the way for legal betting and gaming.
However, acceleration in network rollouts by mobile operators in Sub-Saharan Africa has been a vital driver of the reduction in the coverage gap. Infrastructure deployment in Sub-Saharan Africa increased 3G coverage from 63% in 2017 to 70% in 2018, extending access to more than 80 million people. 3.3 billion people live in areas covered by mobile broadband networks but do not use mobile internet – this usage gap' is more than four times greater than the coverage gap. Such factors might harm gaming companies operating in the region.
Issues Such as Piracy, Laws & Regulations, and Concerns Relating to Fraud During Gaming Transactions will Impact the Growth of the Market
Most African countries have gaming commissions and laws that regulate gambling. South Africa has clear gaming laws and regulations. It was the first country to create gambling regulation in the continent. Also, online casinos are popular in the country.
In South Africa, several legislative attempts to further restrict online gambling and payment transactions of unlicensed operators have been postponed in recent years. However, some legislators and regulators at the provincial level have called for a less restrictive regime.
There is currently an ongoing political and religious debate on the perceived high number of minors accessing gambling. As a result, in May 2019, the minister of finance urged the National Gaming Board (NGB) to stop issuing gaming and betting licenses immediately. The government restricted gambling advertising as of January 2019. Additional measures to ensure responsible gambling and revenue collection to the state budget are on the list.
A new advocacy organization designed to collaborate, coordinate, partner, build and sustain the growth of esports on the continent has been formed. ESFA or The Esports Federation of Africa is established by a community of both private esports entities, and national federations. WESCO affiliates it. With the launch of the ESFA, African gamers now have a voice, an advocate, an organization with grassroots developments of players at its core. These will provide better opportunities and therefore strengthen the local market in the region.
Competitive Landscape
The gaming market is fragmented as the demand for online games, and increasing penetration of mobile applications across the region will help attract new players in this market over the next few years. Recent developments in the market are:
In May 2020, Sony announced new PlayStation Studios branding for its first-party PS5 games. Sony will be using the new PlayStation Studios brand for its first-party exclusives going forward as a way to let customers know that a game comes from one of Sony's in-house development teams.
In August 2019, Konami Digital Entertainment BV announced that the mobile version of e-Football PES 2020 would be released in October, and it represents a complete overhaul of the current PES 2019 mobile game. The latest major update to the PES Mobile series, which celebrated over 200 million downloads earlier this year, brings many of the critical features and licenses already announced for e-Football PES 2020 on PC and console.

Delasport strikes a deal with MTN Group Limited for launching their flagship brand AfricaWinner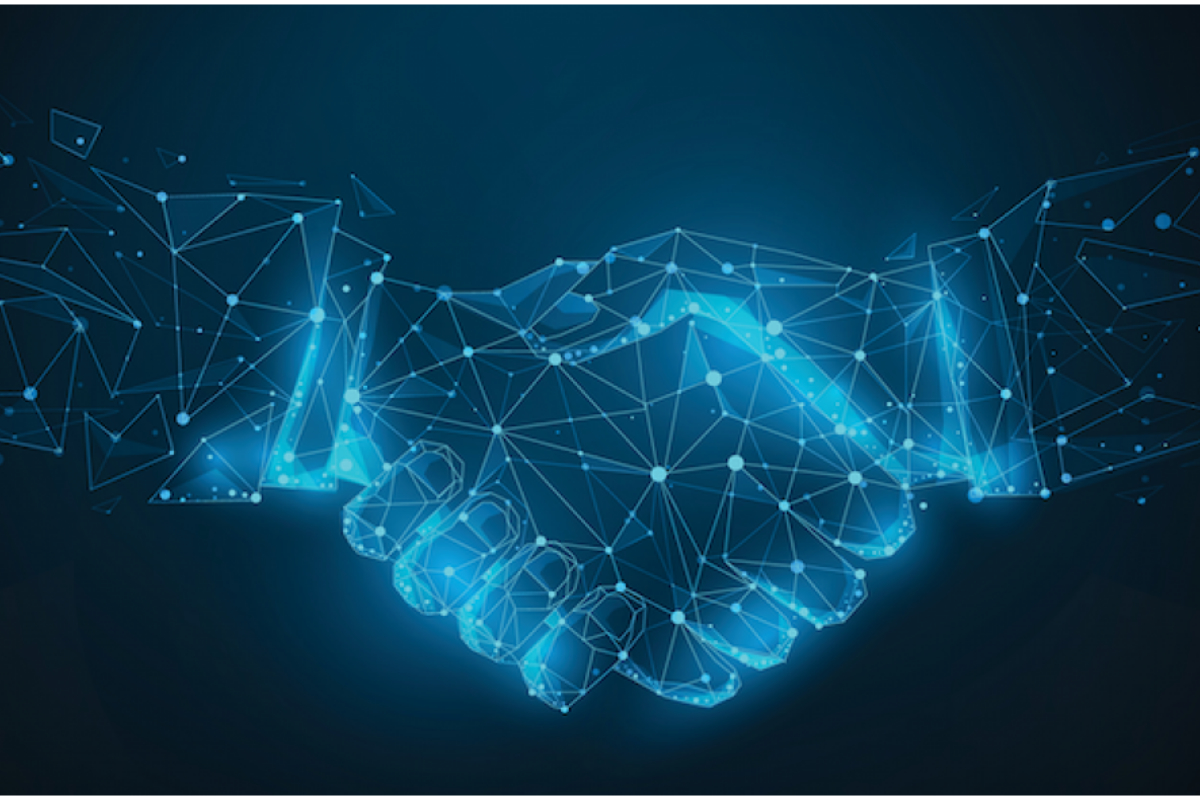 Reading Time:
< 1
minute
Lead high-end software solutions provider Delasport collaborates with MTN Group Limited in launching a flagship brand AfricaWinner by combining Delasport's high-end sportsbook and casino offerings and the network of MTN Group.
The partnership sees AfricaWinner take advantage of Delasport's proprietary sportsbook and iGaming solutions and quickly take leading positions on the African market.
''Delasport are renowned for their cutting-edge software solutions and choosing their sportsbook platform we'll be able to skyrocket our platform and offer the player base unrivalled betting experience unlike anything available on the market. Our local market expertise and Delasport's advanced technology are a great match and we are looking forward to working together to see the results of this partnership''- Mr. Mike-Johnson MTN Group Limited spokesperson commented.
The eminent Delasport Sportsbook Platform is an excellent solution to new and existing operators. It offers a vast range of betting options with thousands of sports markets, a highly effective risk management system, comprehensive backend capabilities, and much more. The online casino offering holds a world-class suite of titles from the most famous casino providers.
"We are delighted with the opportunity to work together with MTN Group Limited in bringing our market-leading solutions to their new brand. Together, we will look to quickly capitalize on our advantages and corner the market until we can be considered the gold standard for sports betting in Africa!" – Eli Moscovich – B2B Director
This collaboration represents Delasport's entry into another regulated jurisdiction, continuing the company's international development strategy. Delasport's world-class technology solutions are tailored to fit big and small operator's needs. With unmatched expertise in trading and risk management, KYC and Anti-fraud, and the highest standards of regulatory compliance, Delasport's partners consistently achieve rapid growth, enhanced brand loyalty, and record revenues.
Incentive Games Signs Partnership With Betsson Group To Provide A Suite Of Games To Its Betsafe Brand In Africa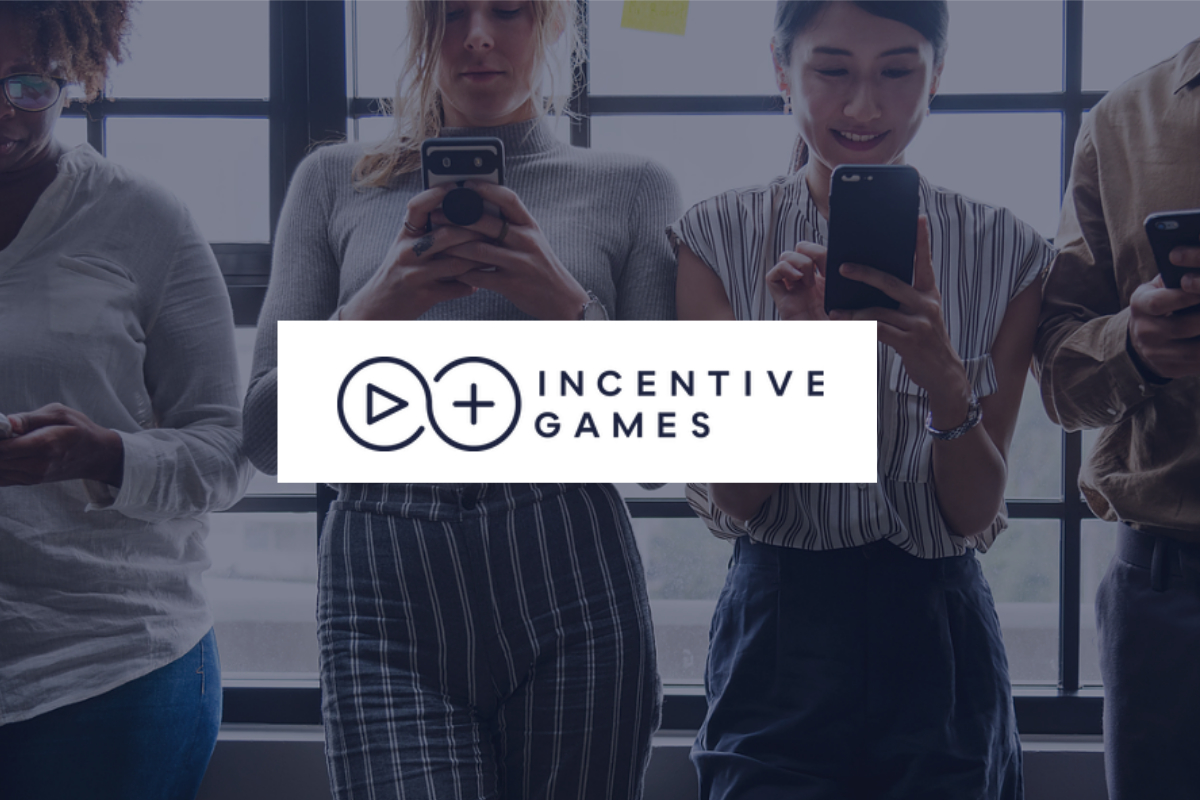 Reading Time:
< 1
minute
Gambling giant Betsson Group has agreed on a deal with Incentive Games, to provide a suite of titles to launch on its Betsafe brand in Kenya.
The British games provider, based in Edinburgh, has helped establish several brands in the African market – as well as its free-to-play customer acquisition and retention games, Incentive Games offers bespoke African virtual and jackpot products.
Incentive Games' products have proven to be powerful customer acquisition and retention tools, because Incentive Games has specifically developed the games for markets where cellular data costs can be a significant barrier for users.
Plus, Incentive Games' offerings are sport-focused, which appeal to players that are not usually drawn to casino products – a huge draw in regions with limited live sport.
John Gordon, CEO of Incentive Games, said: "We are delighted to be aligned with the Betsson Group and providing bespoke free-to-play and pay-to-play games for the Betsafe brand. We do not take a "copy and paste" approach to deliver games for clients. We pride ourselves on providing real value, and we are looking forward to helping another gaming brand launch effectively in the region."
Ciara Nic Liam, Product Director at Betsson Group, said: "Africa is a new region for Betsson and we see its potential as one of the fastest growing online sports betting regions in the world. As with other regions, we are taking a localised approached to the Kenyan market.
"To that end, we believe offering free to play and pay to play virtual sports games will be a major acquisition channel for us, and Incentive Games is one of the leaders in this area. We look forward to launching its games to our players shortly."
BtoBet Signs Multi-channel Partnership with BetXperience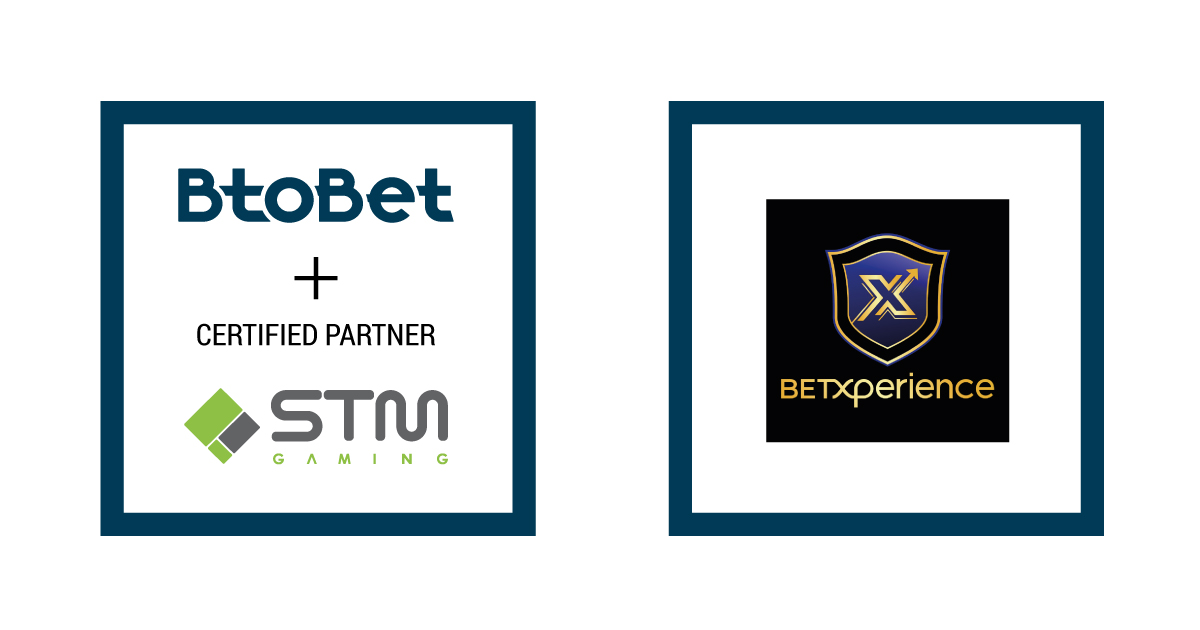 Reading Time:
< 1
minute
BtoBet, together with its Certified Partner for Africa STM Gaming, has entered into a deal with Nigerian bookmaker BetXperience for the provision of the Neuron 3 platform to power its betting shops and online channels.
BetXperience will be integrating the Neuron 3 platform to capitalise on the digital transformation characterising the local betting market in Nigeria from retail to online gambling.
Taking advantage of BtoBet's coverage of 65 different sports, BetXperience will be able to provide a sportsbook complete with odds for over 25,000 events per month. The sportsbook offering will also be complimented by a wide portfolio of other verticals such as online and live casino, and a selection of virtual sports.
"We are glad to announce a partnership with BetXperience. The Nigerian market is one of the most advanced when it comes to the growth registered in the online channels. Nonetheless retail is still very much the predominant channel. BetXperience's approach strikes the right balance, whereby through Neuron 3's 360° omnichannel approach – where all the channels are interlinked with one another – players are able to place and follow their bets on whichever channel or device of their preference. We will ensure the support and development of BetXperience's strategy to become a point of reference in the local market," Sabrina Soldà, Chief Marketing Officer of BtoBet, said.
"In BtoBet we have found the ideal technological partner to power all our brand and all its channels. A true omnichannel approach was fundamental for us, given the possibilities that this approach provides us in terms of not only providing our players with an optimal betting experience, but also cross-selling and retention opportunities. I am positive that this will be a fruitful and lengthy partnership," Gideon Odushola, Director of BetXperience, said.