Cloud Gaming Positioned for Strong Future Growth According to New Research From Clarivate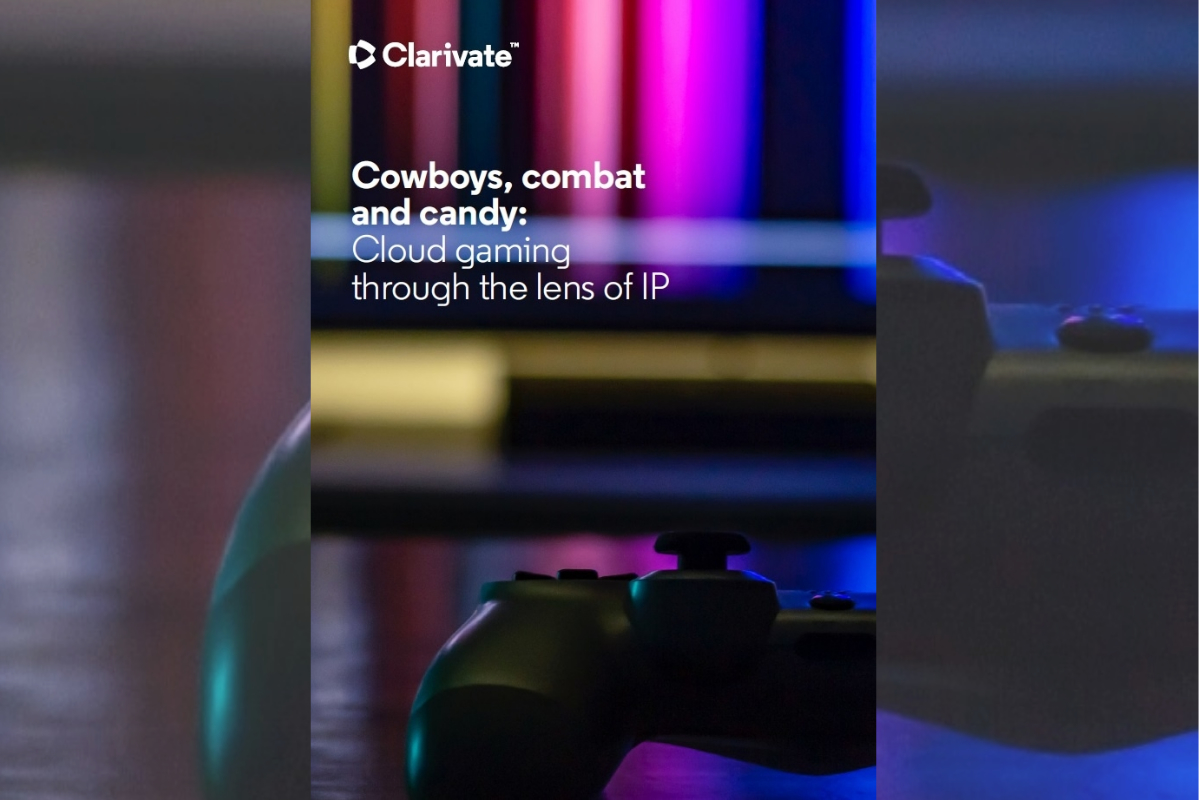 Reading Time:
3
minutes
More than four in five gamers who do not currently play cloud games say they will start cloud gaming in the next twelve months
Clarivate Plc , a global leader in providing trusted information and insights to accelerate the pace of innovation, today released a new market report on intellectual property and innovations for gaming businesses, supported by research on gaming trends in the U.K. and U.S. In its new report 'Cowboys, combat and candy: cloud gaming through the lens of IP' on levels of innovation and brand creation in the $146 billion gaming industry[1] as evidenced by patent, trademark and domain name activity, Clarivate explores the drivers of change both in terms of technical transformation and also the companies behind it.
"In a world that now sees video gaming as its favorite, or at least most lucrative, pastime, cloud gaming represents a huge leap forward," said Jeff Roy, President, IP, Clarivate.  "By using the behind-the-scenes power of patent, trademark and domain name data to see trends before they hit the market, we have the ability to imagine how this multi-billion-dollar creative industry will shift. Looking at the trends around intellectual property on the business side, we can see that cloud gaming is poised for huge growth over the next 12 months."
The report looks at the dynamics and direction of the global online and cloud gaming market, analyzing the new commercial models in the gaming industry, how and where gamers are spending money and the potential growth of the industry over the next years.
Strong future growth
The research indicates that cloud gaming is set for significant growth. Most cloud gamers surveyed say they will play a lot (48 percent) or a bit more (28 percent) cloud games in the next year. As many as 81 percent of gamers who do not currently play cloud games believe they will start cloud gaming in the next year.
In the U.S., the number of cloud gamers surveyed who think they will play a lot more is 58 percent compared to 24 percent of U.K. cloud gamers, which hints at differences in maturity between these markets. Almost 20 percent more respondents in the U.S. (37 percent) are cloud gamers than in the U.K. (18 percent).
How much are gamers spending?
As gaming businesses evolve and player experiences continue to rapidly shift – we see revenue being increasingly generated from in-game purchases, advertising and monthly subscription fees. The report from Clarivate finds that the gaming industry is innovating to respond to the users' demands, focusing over a third of their patent activity on commercial revenue model technology – in-game payments, advertising and microtransactions.
According to the research, cloud gamers spend more on in-game purchases per week than non-cloud gamers, with 93 percent of cloud gamers making in-game payments compared to 75 percent of non-cloud gamers. 21 percent of cloud gamers spend between £21- £50 per week compared to only nine percent of non-cloud gamers. More than half (52 percent) of all cloud gamers prefer paid gaming through a subscription model.
The influence of social media on gamer spend
As millions of gamers from across the globe come together on different platforms to engage – social media has an increasing impact on player buying activity. The research found that gaming spend is closely correlated to social media. Compelling insights include:
One in two (51 percent) of cloud gamers are greatly influenced by social media when it comes to gaming purchases (compared to 17 percent of non-cloud gamers).
21 percent often make purchases via social media (compared to just three percent of non-cloud gamers).
U.S. gamers are much more likely to be greatly influenced by social media when it comes to gaming purchases (41 percent compared to 11 percent).
One in three males (33 percent) are much more likely to be greatly influenced by social media when deciding to make an in-app purchase than females (17 percent).
Developer and platform advancements
The report, 'Cowboys, combat and candy: cloud gaming through the lens of IP', found that improving the user experience through innovations in cloud infrastructure has seen the most patent activity. On average, we recognized 300 to 500 inventions annually year-on-year over the past decade. The report uses data and insights from Derwent Innovation™, Derwent Data Analyzer™, Derwent World Patents Index™ (DWPI), CompuMark™, and MarkMonitor™, to gather insights and analyze trends around patents, trademarks and domain registrations in the gaming industry.
Jeff Roy, President, IP Group, Clarivate, added, "The future of cloud gaming is tremendously exciting. Clarivate has the unique opportunity to help customers throughout the innovation lifecycle from idea creation to commercialization. With cloud gaming poised for huge growth over the next 12 months it's an incredibly exciting time to be a gamer – not just for us here at Clarivate, but for all passionate and ambitious cloud gaming enthusiasts across the world."

Planetwin365 welcomes Playtech's award-winning casino and live casino software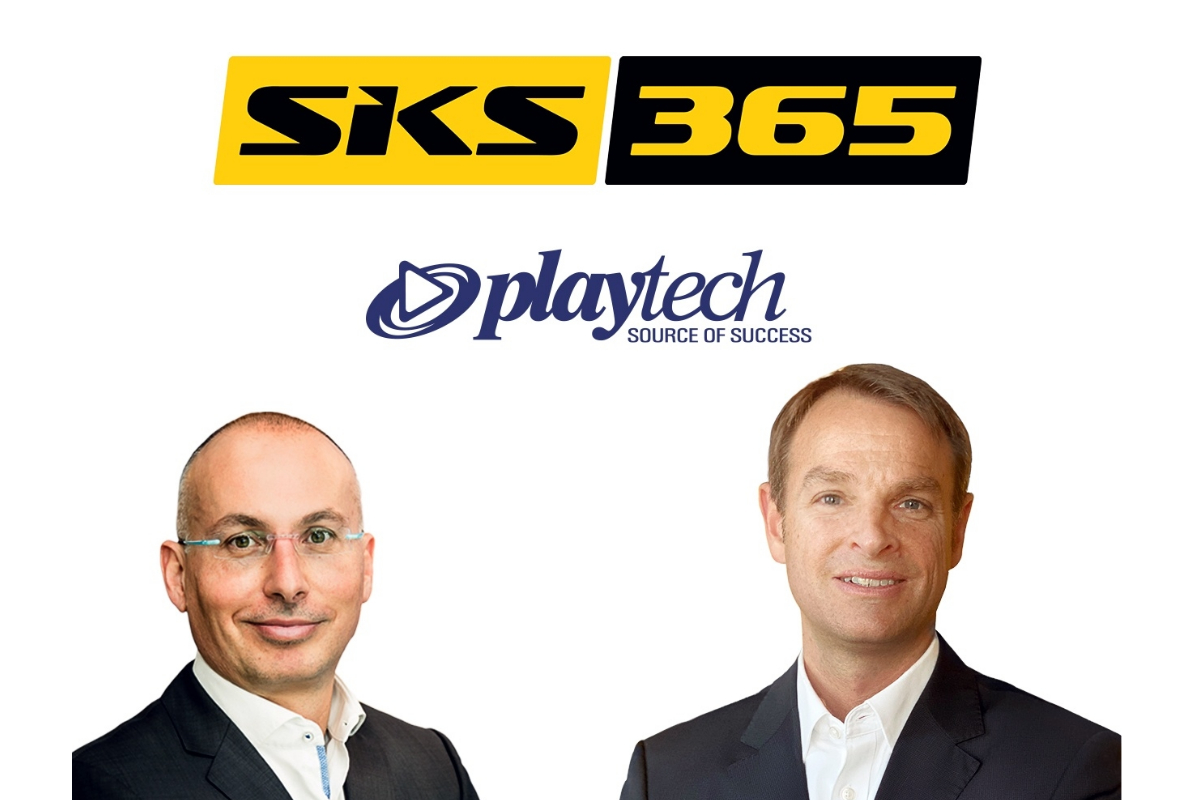 Reading Time:
2
minutes
With this prestigious new software deal between Sks365 and Playtech, the Planetwin365 customers will be able to access the most popular titles from the world's leading gaming content and software
SKS365, an international gaming and betting operator has signed a new major partnership with the world's leading gambling technology company, Playtech.
Thanks to this agreement, Planetwin365 customers will be able to enjoy Playtech's industry leading Casino suite, including access to Playtech's full line up of branded content including titles such as Justice League and the Sporting Legends Suite, all powered by the industry's most popular progressive jackpots. In addition, the Italian bookmaker will be integrating Playtech's premium Live Casino and table games portfolio, including Sette e Mezzo, Spin a Win and many more.
Playtech holds the industry's most extensive casino game portfolio and it is well known for offering one of the most engaging gaming experiences thanks to innovative content, striking graphics and excellent gameplay.
"I am proud to welcome among our partners one of the most remarkable innovators in the industry – said Alexander Martin, CEO of SKS365 – The partnership with Playtech represents another keymilestone inthe extraordinary growth of Planetwin365's Casino portfolio and further certifies the attractiveness and competitiveness of our product experience. The integration of the Playtech titles is a game changer and enables further growth in 2021."
Shimon Akad, Chief Operating Officer at Playtech, said: "Creating an unrivalled range of diverse, innovative content is a core part of Playtech's business vision – and with a carefully selected mix of branded titles original content and games backed by major jackpots, we're confident we can help SKS365 deliver an even richer, more varied experience for their players. As for Live Casino, the last 12 months having been our busiest ever in terms of new game releases, and we're confident that Planetwin365 Casinò players will enjoy experiencing some of our most innovative and engaging content yet."
Kindred Group Expands RG Commitment with Middlesbrough FC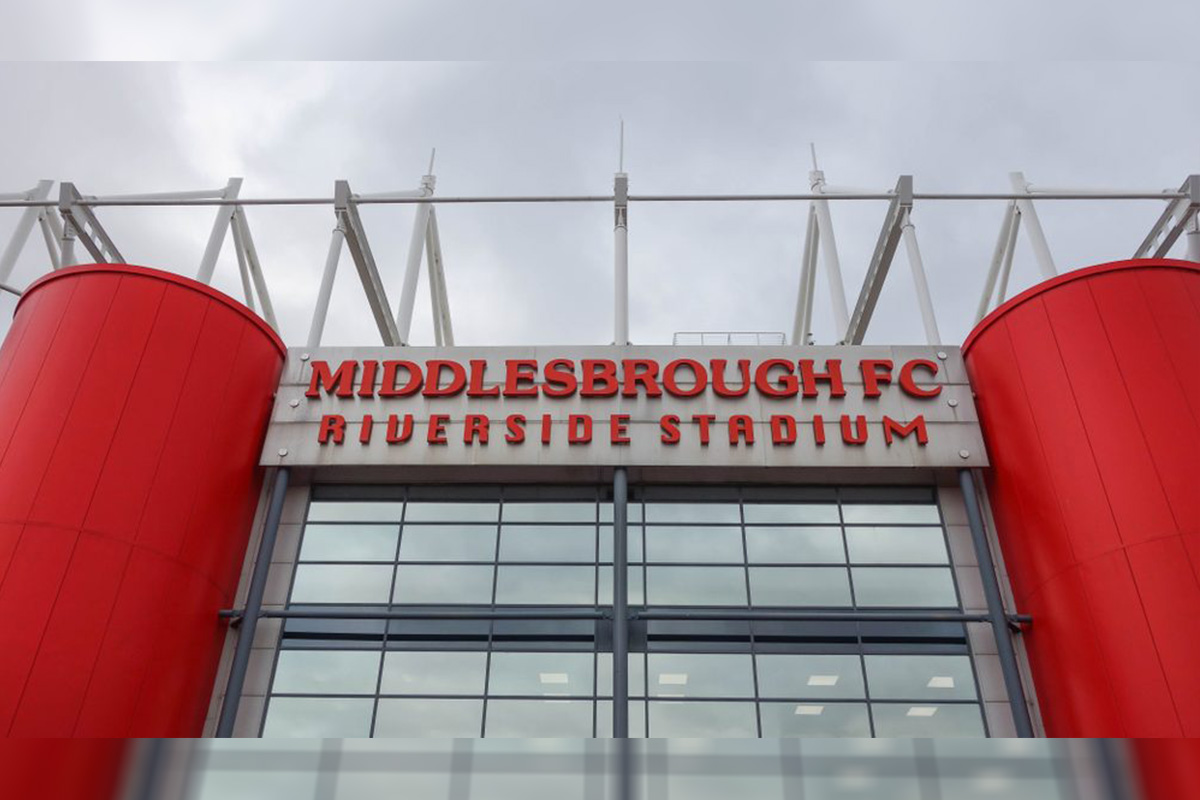 Reading Time:
2
minutes
Kindred Group has agreed a community initiative with Middlesbrough FC to promote responsible gambling message to the club's foundation and supporters.
Kindred Group is committed to promoting responsible gambling messaging via the front of shirt logo and any LED and digital advertising or marketing and their commitment to the community is expanding with this initiative.
Kindred Group has already donated their naming rights for the club's third kit to MFC Foundation and that relationship will be further strengthened with the players wearing Foundation warm-up t-shirts for a further three games this season.
A percentage of advertising rights are being donated to the Foundation and there is an increased commitment to supporting community-based initiatives.
Kindred has also pledged to donate a percentage of their hospitality and merchandising rights to the club's fans and this will be available via competitions and giveaways.
Boro head of commercial Lee Fryett said: "We're delighted in agreeing this MOU. This will offer increased opportunities for both our Foundation and our fans and is also a commitment to responsible gambling messaging. The three key pillars of the MOU and are community, supporters, and marketing and Kindred Group have made a real commitment to show their support for this."
Neil Banbury, General Manager of Kindred Group UK, said: "We are proud of this ground-breaking agreement reached with Middlesbrough Football Club. It is another example of our deep commitment to developing a new model for football club sponsorship.
"The agreement acts as a baseline for our collective work in ensuring our sponsorship benefits both the club and its communities. Kindred Group is leading the industry on this approach – and we are excited to see the partnership continue to develop in the coming months."
Helena Bowman, Head of MFC Foundation, said: "We are delighted with the ongoing commitment from Kindred to our local community. At MFC Foundation we aim to make a difference by using the power of the football club badge to raise aspirations and positively change lives.
"Kindred's dedication to supporting our community initiatives will help enhance the work of the Foundation and allow us to reach even more people through our programmes."
Catena Media strengthens strategic partnerships with Betway and other key commercial partners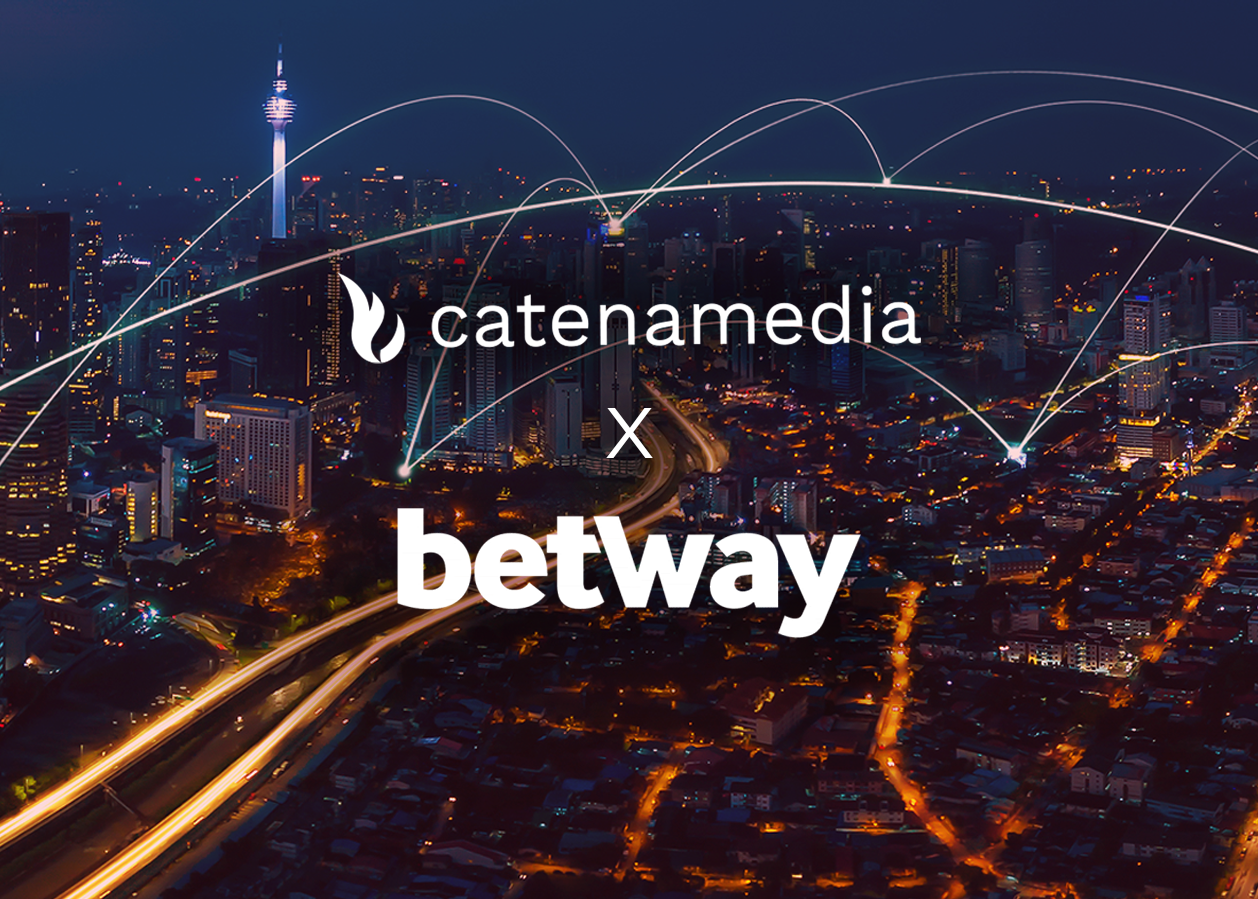 Reading Time:
< 1
minute
In a landmark collaboration, Catena Media and leading online gambling company Betway have agreed on a strategic partnership agreement covering their long-term global commercial relationship. Betway is one of the top industry operators working together with Catena Media on the basis of this new framework.
One of Catena Media's main missions as a business is to build sound and successful strategic partnerships with its partners globally. In order to further strengthen such thriving partnerships, Catena Media and leading operator Betway have enhanced the contractual framework setting out the basis of their long-term strategic collaboration globally.
Paul Adkins, Marketing and Operations Director at Betway, said: "This is a very exciting global deal which will help us achieve our targets for growth in many important territories. "With their leading operation in this field Catena are the perfect partners. "Their strategic objectives are aligned with ours, making this deal beneficial for both businesses in such a fast-paced sector. "We look forward to building on this important relationship in the future."
Gloria Cereda, Director of Commercial at Catena Media, said: "We believe that trust is a key aspect in any great relationship, and we are very happy to see that top operators like Betway are willing to build that trust together with us. This cements our already deep relationship with Betway globally to the benefit of both businesses. With our unrivalled network of market leading content sites we can provide operators with quality leads that deliver globally from the UK, to Europe, to the US and LATAM, combined with this kind of framework agreement it means local commercial deals can be done quickly and seamlessly to the benefit of all. We expect to sign more of these agreements in the future."